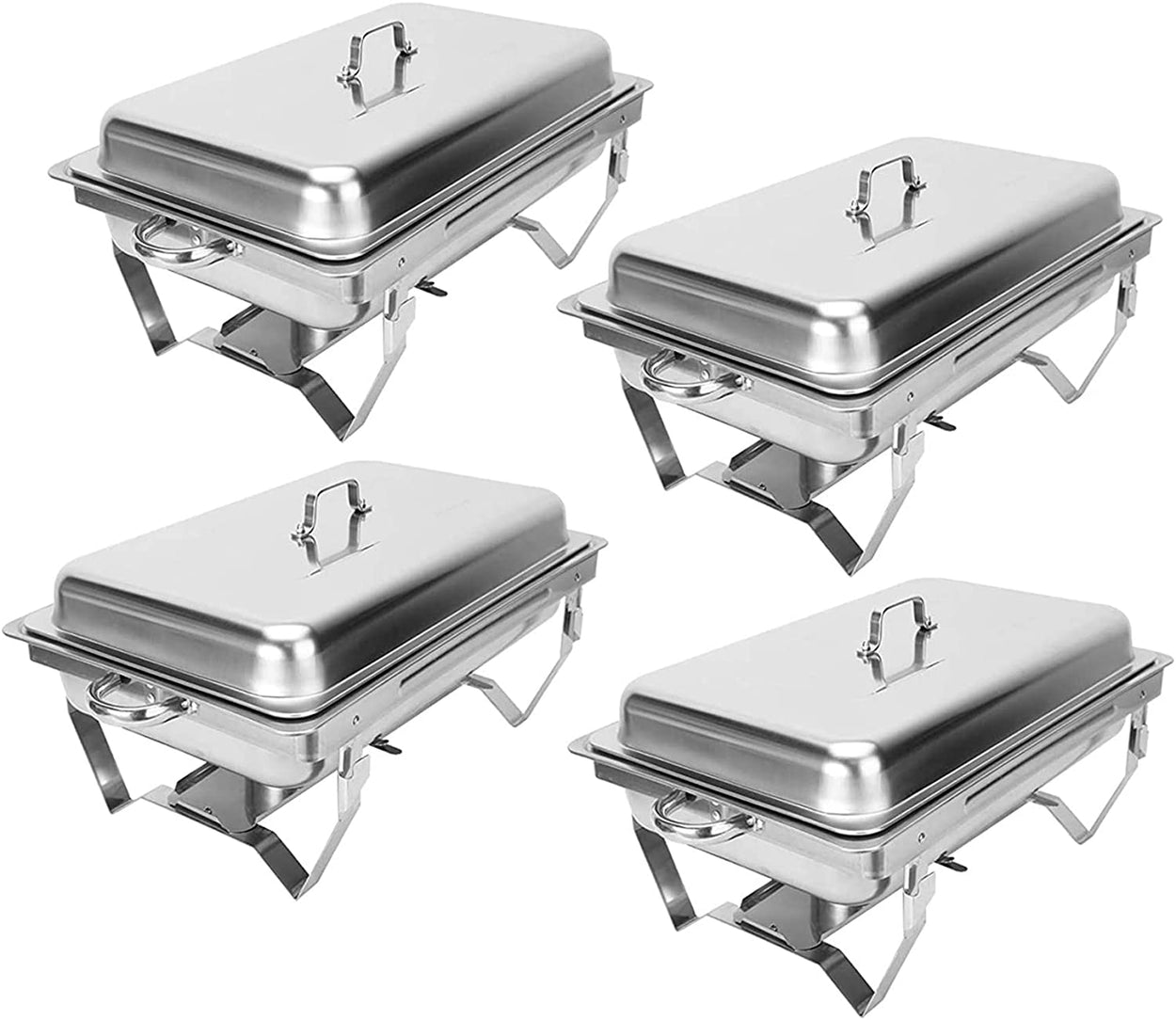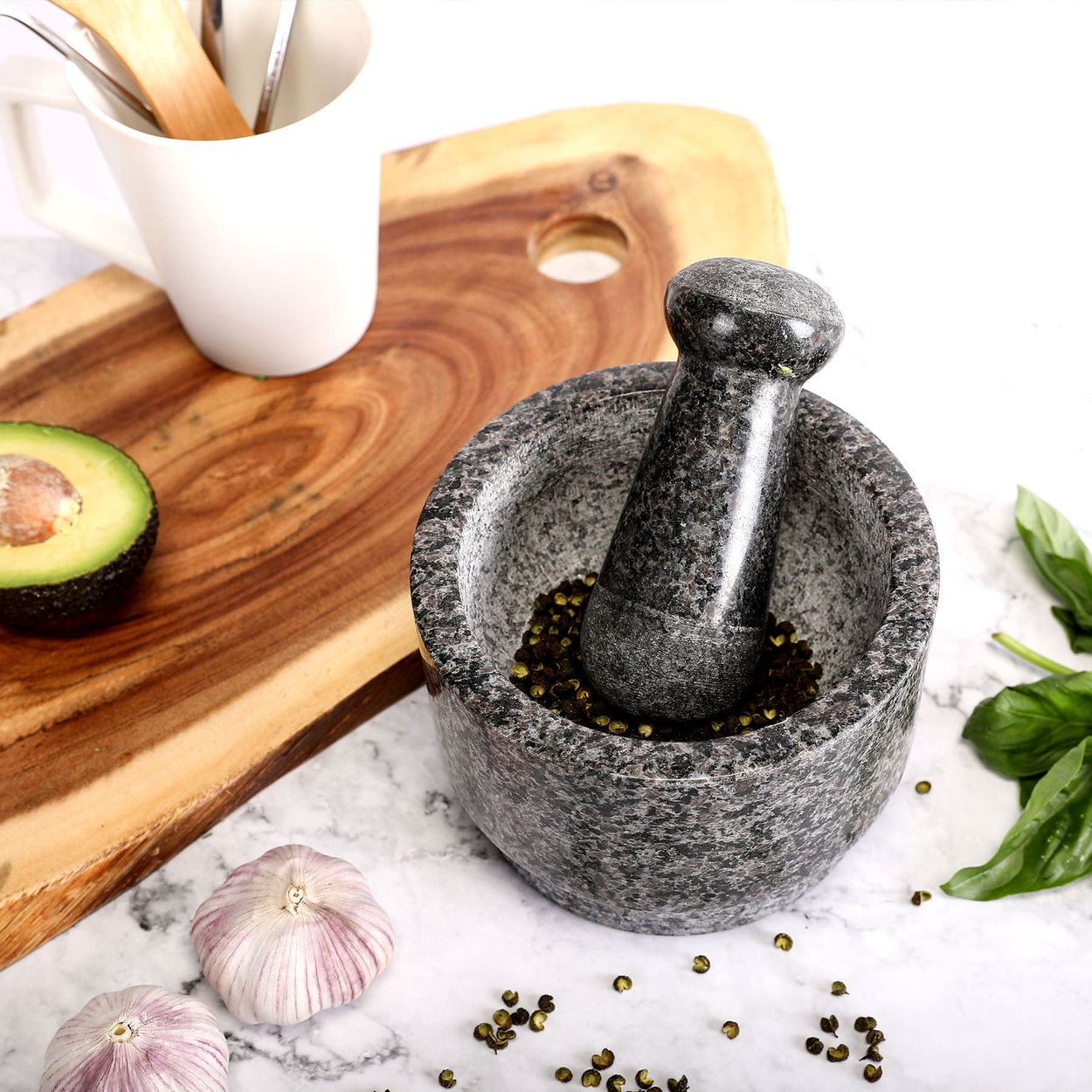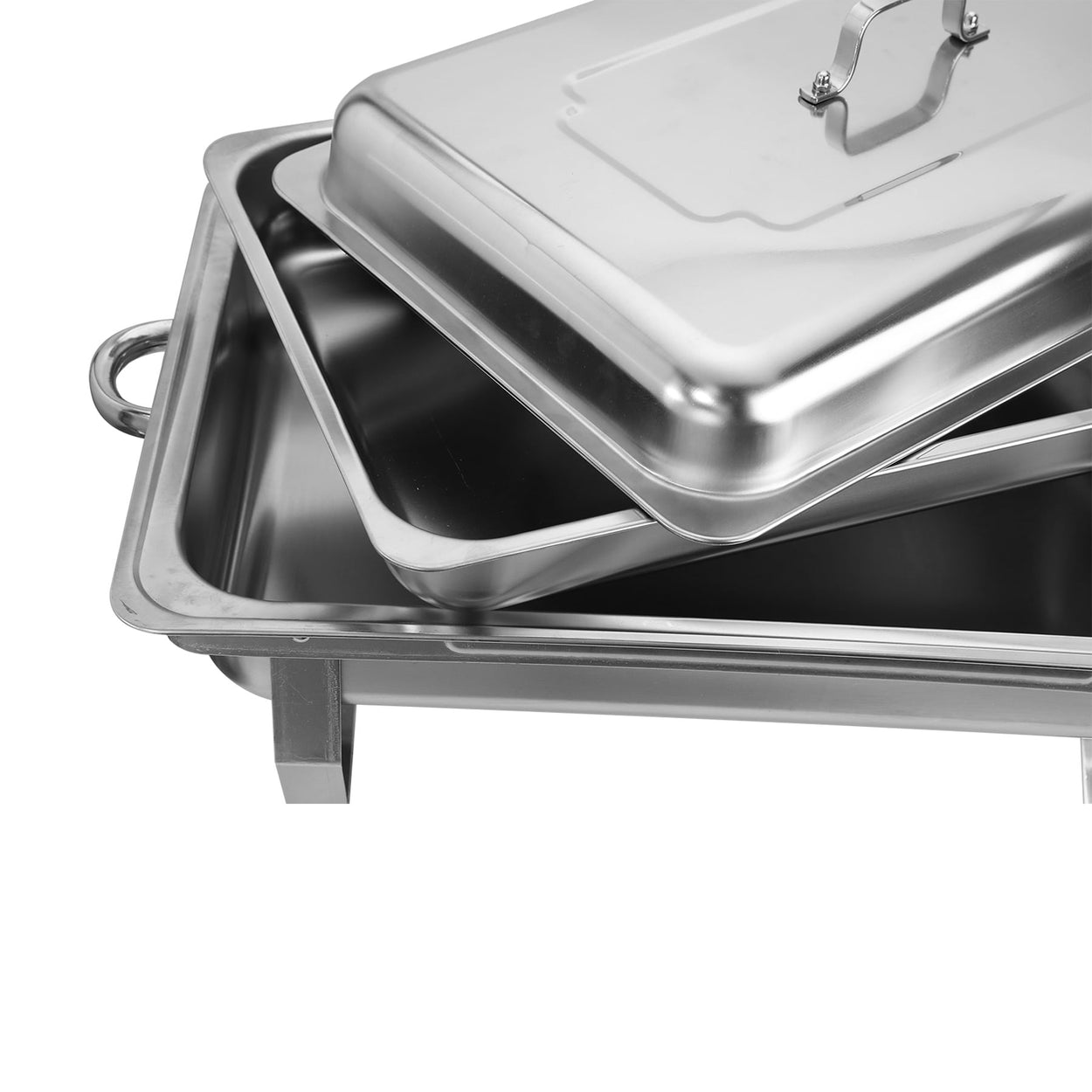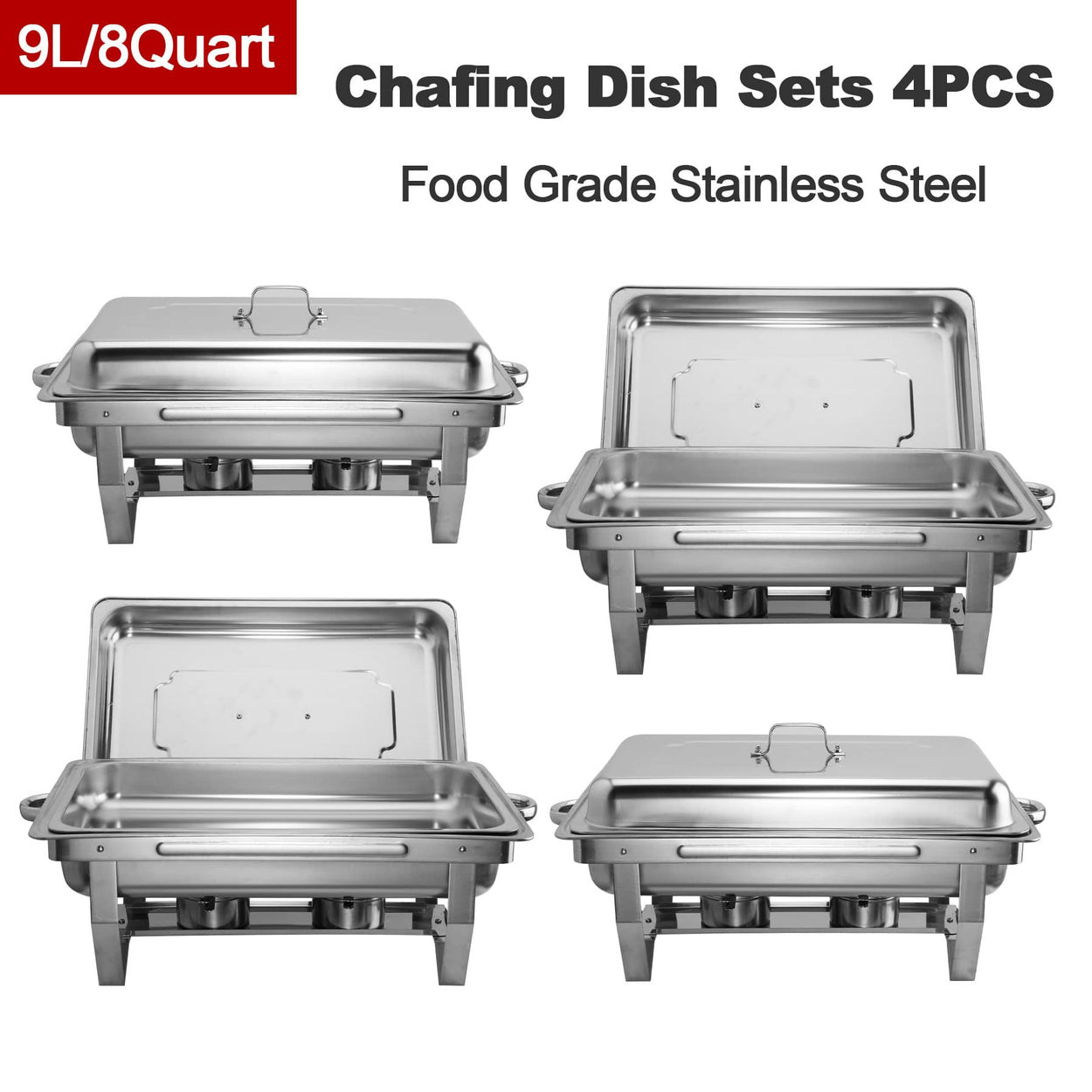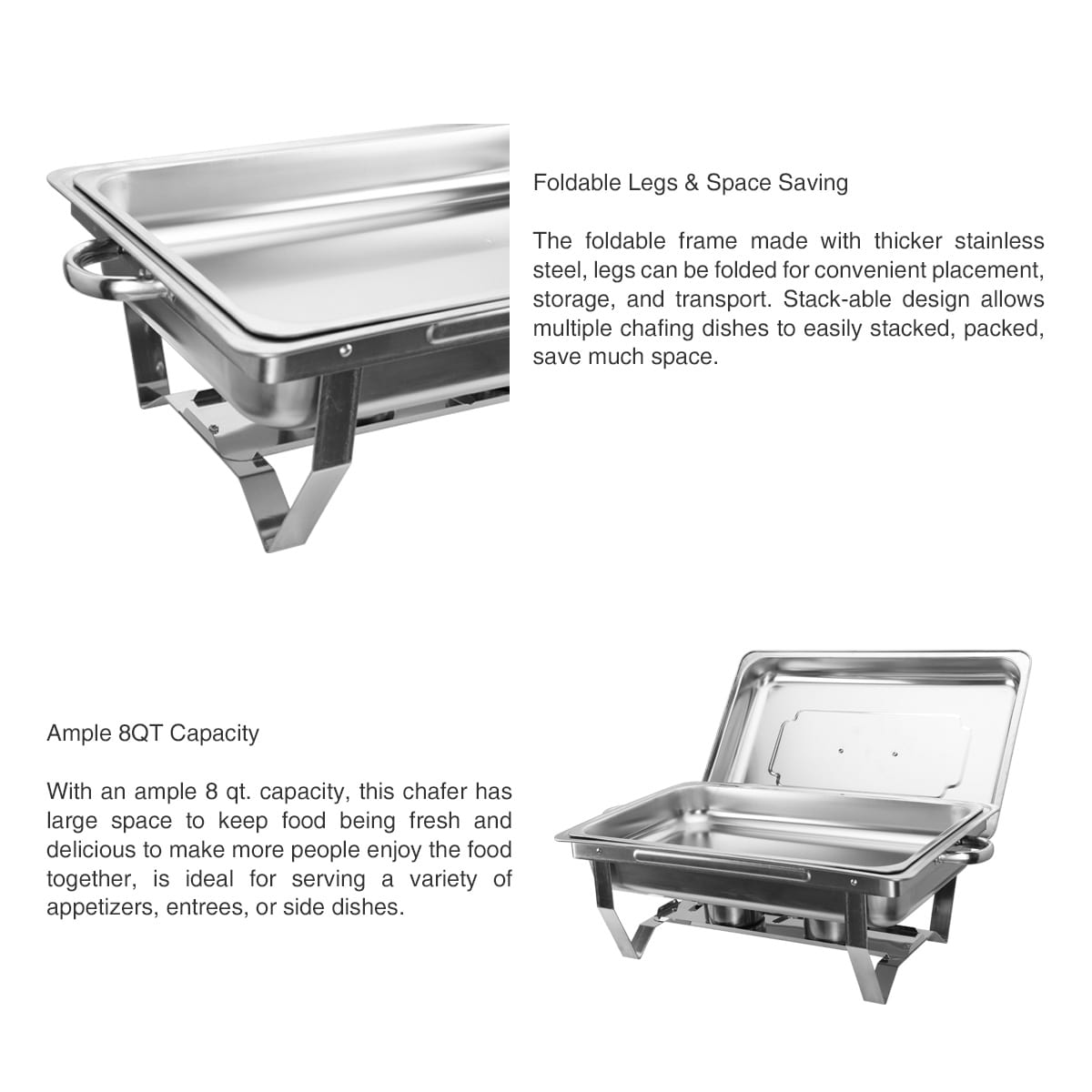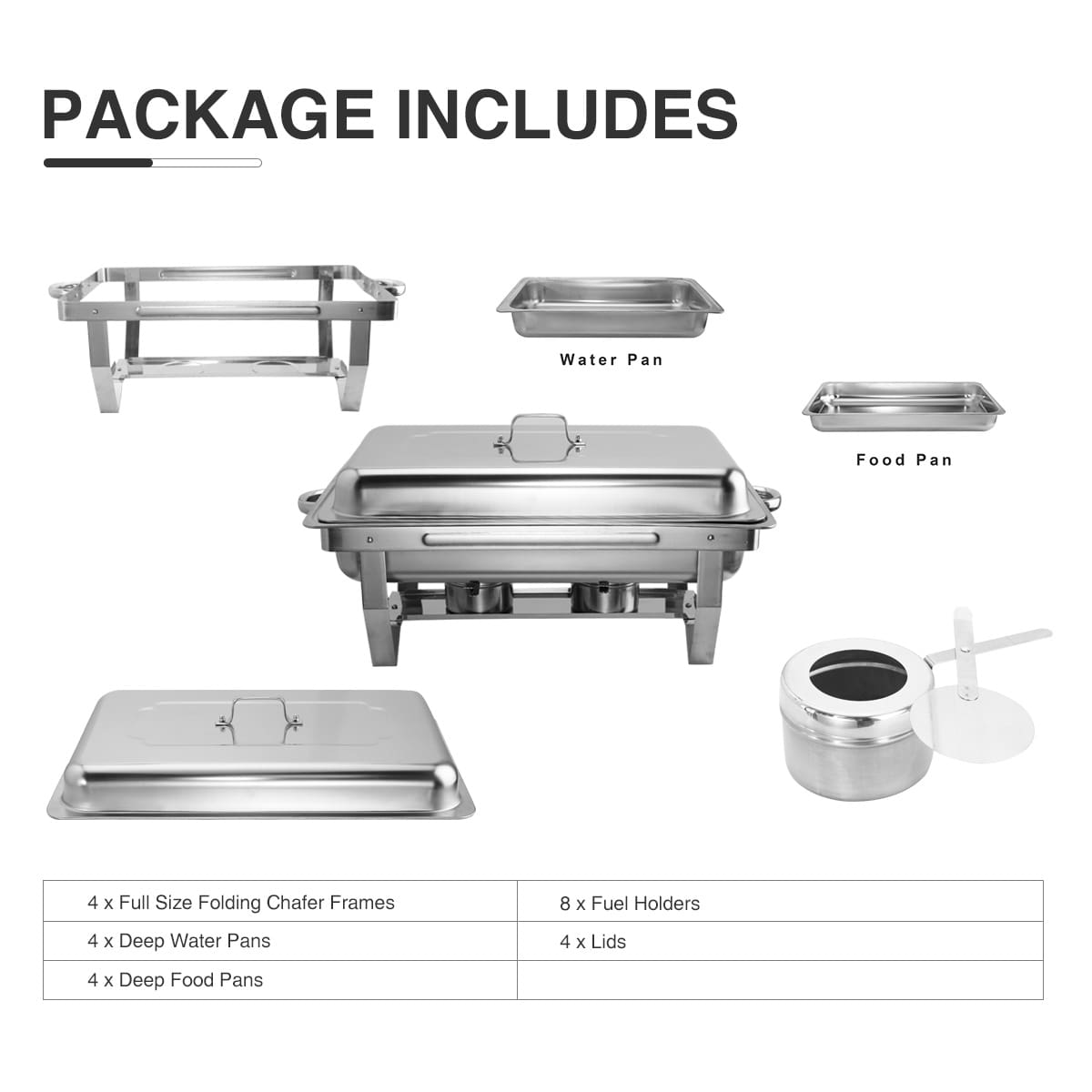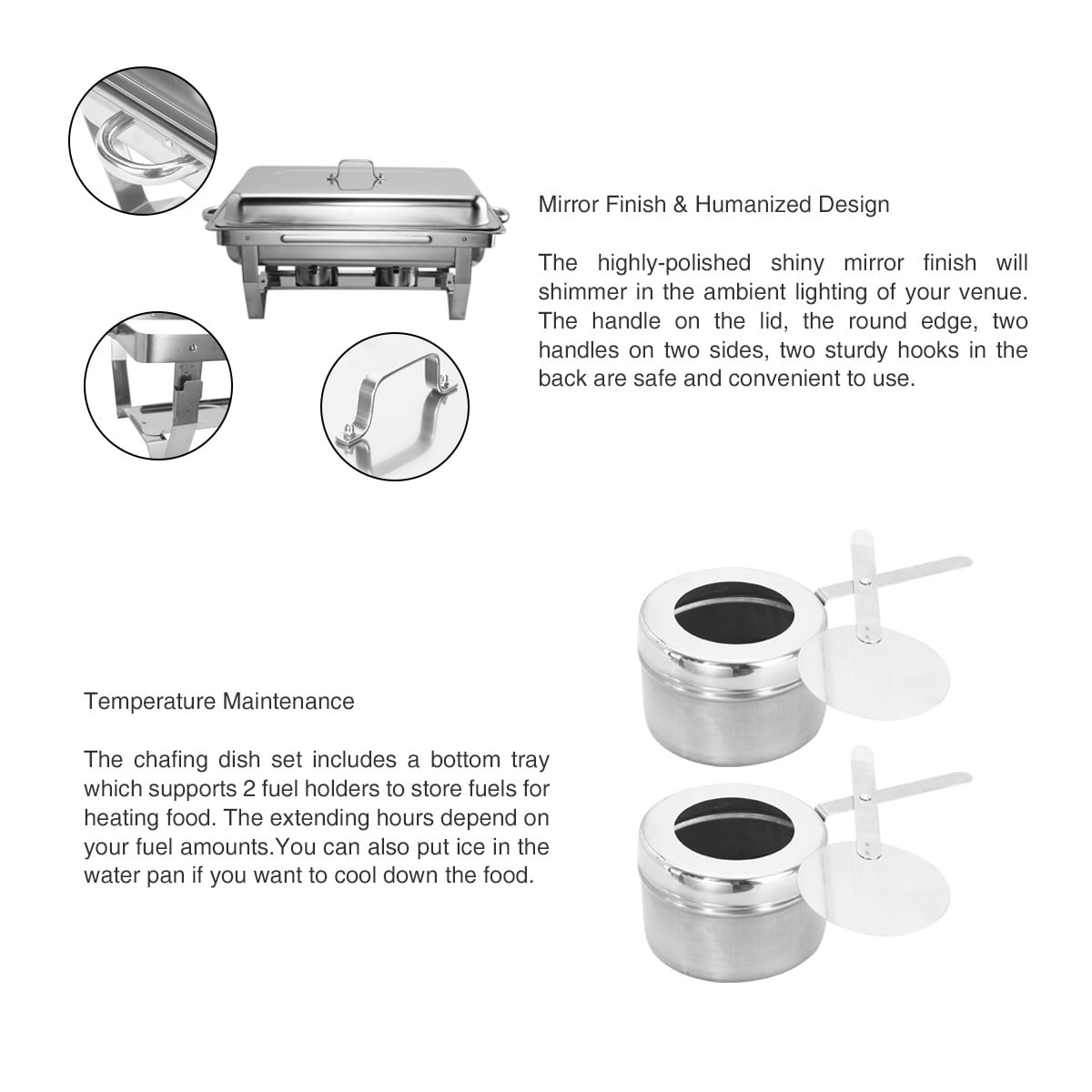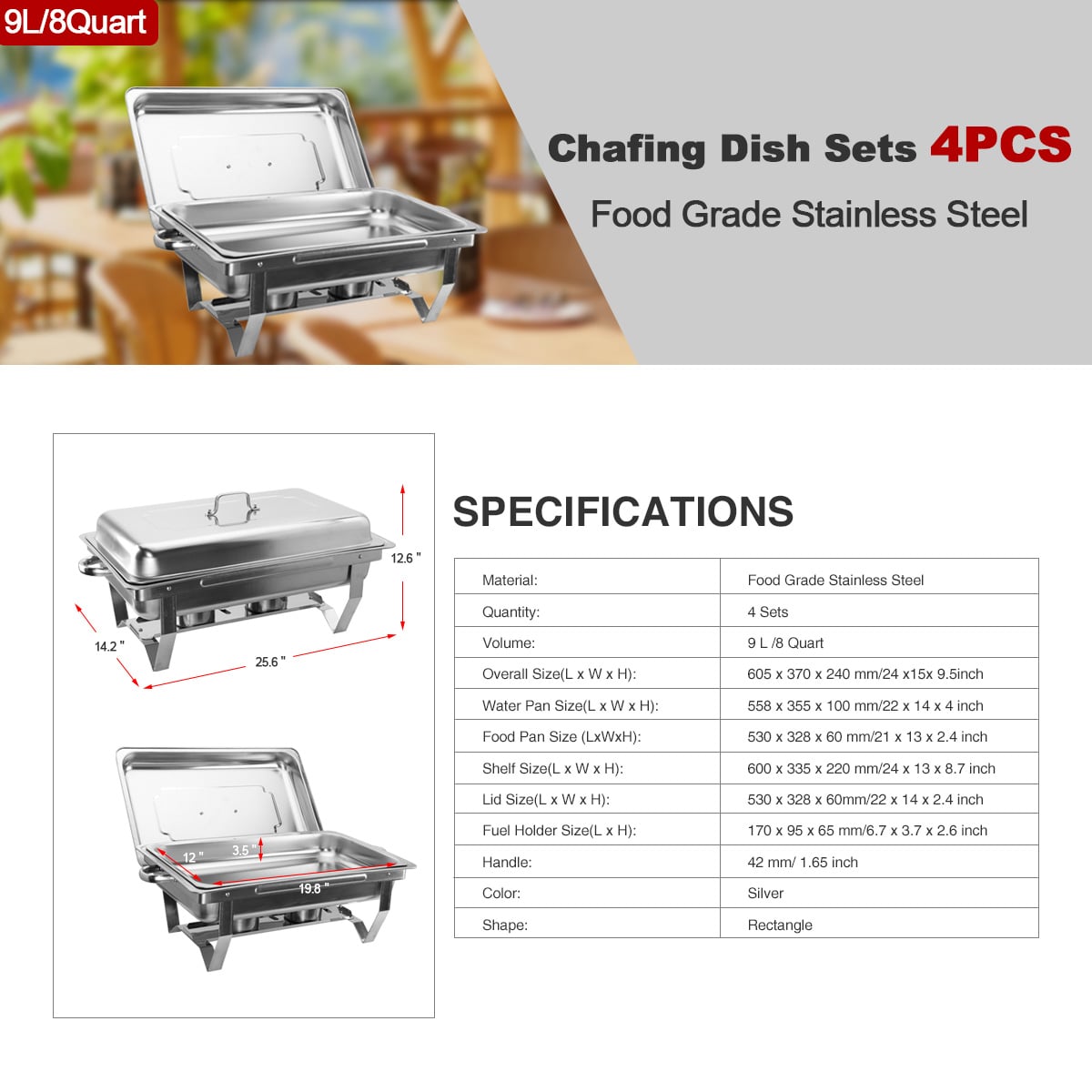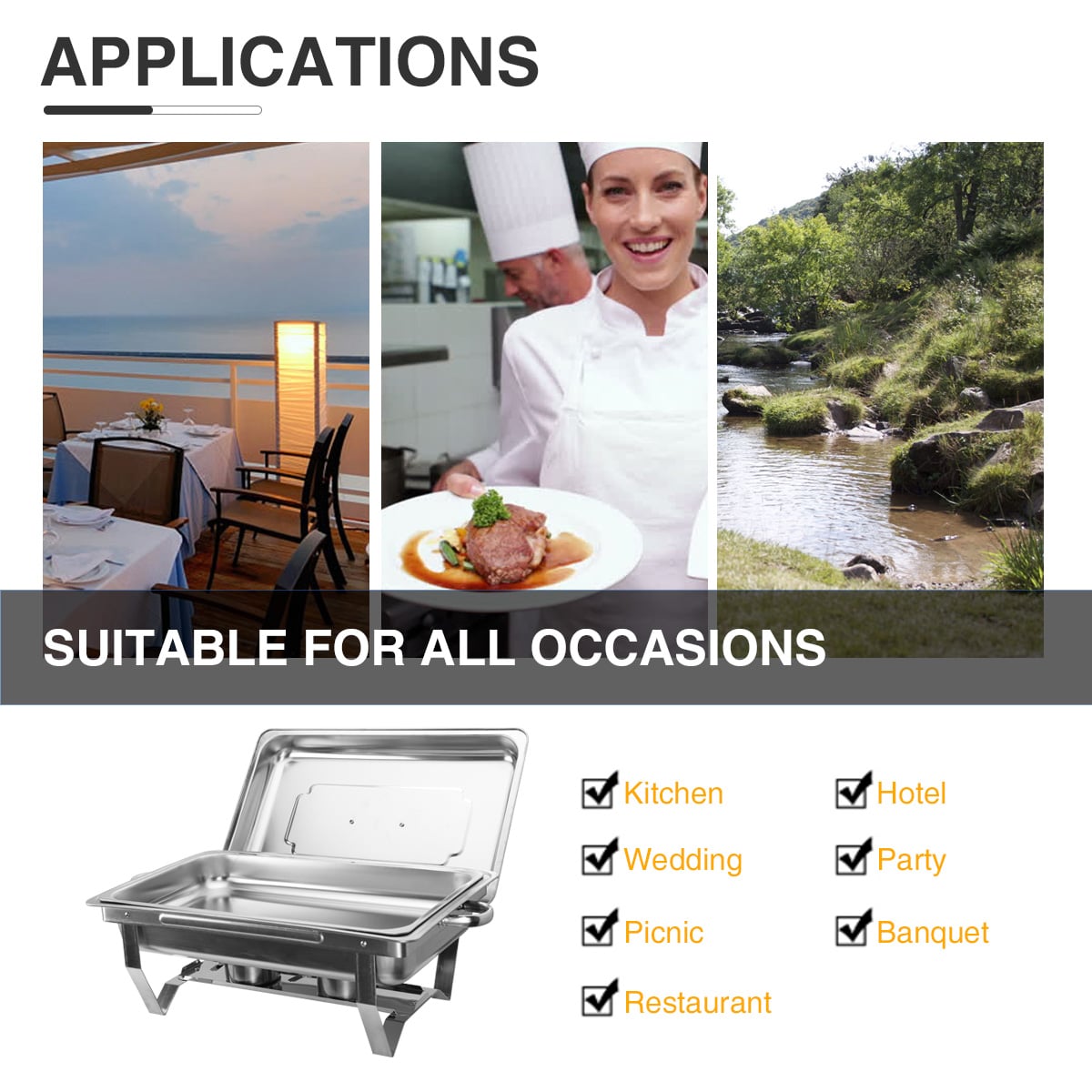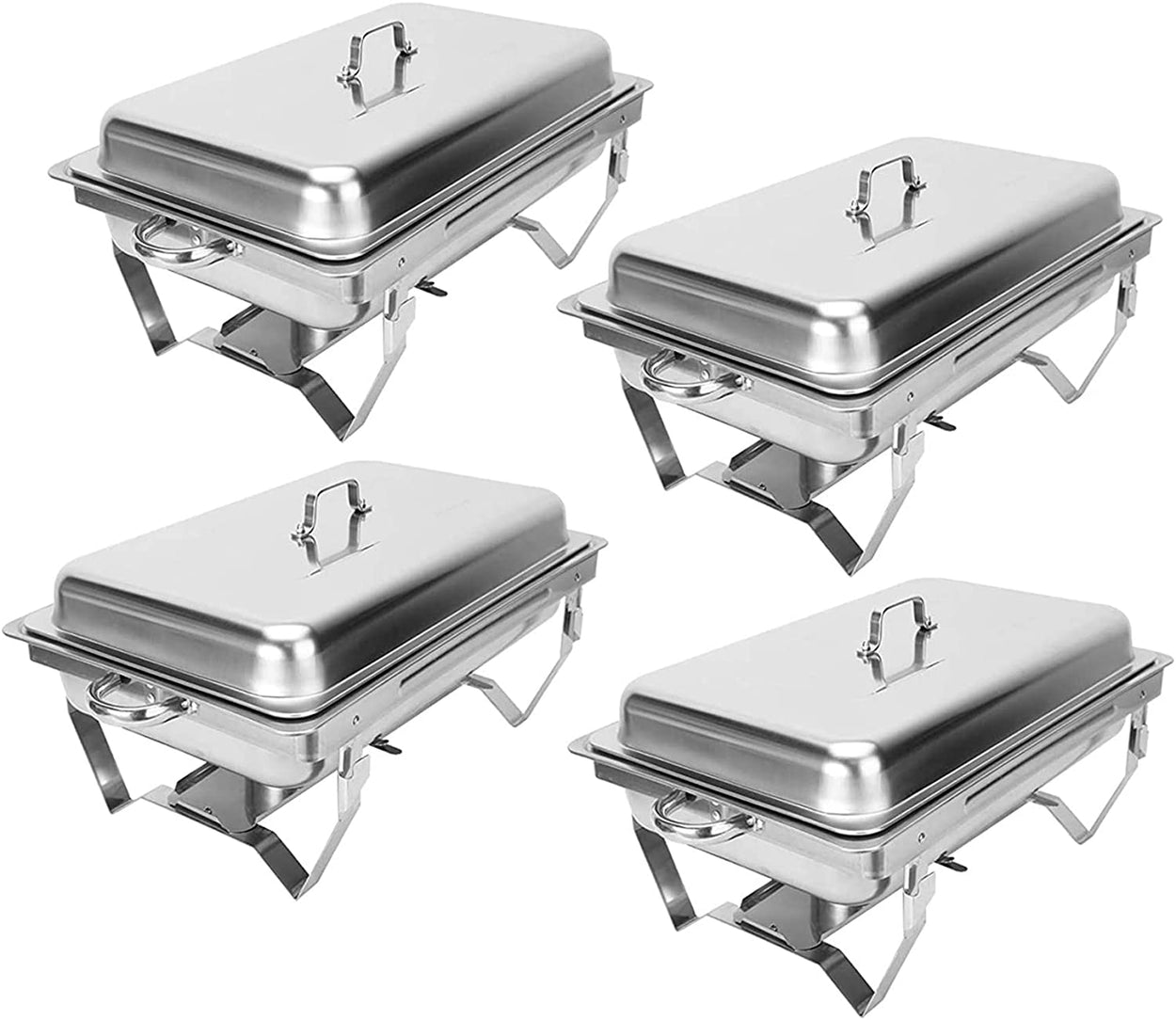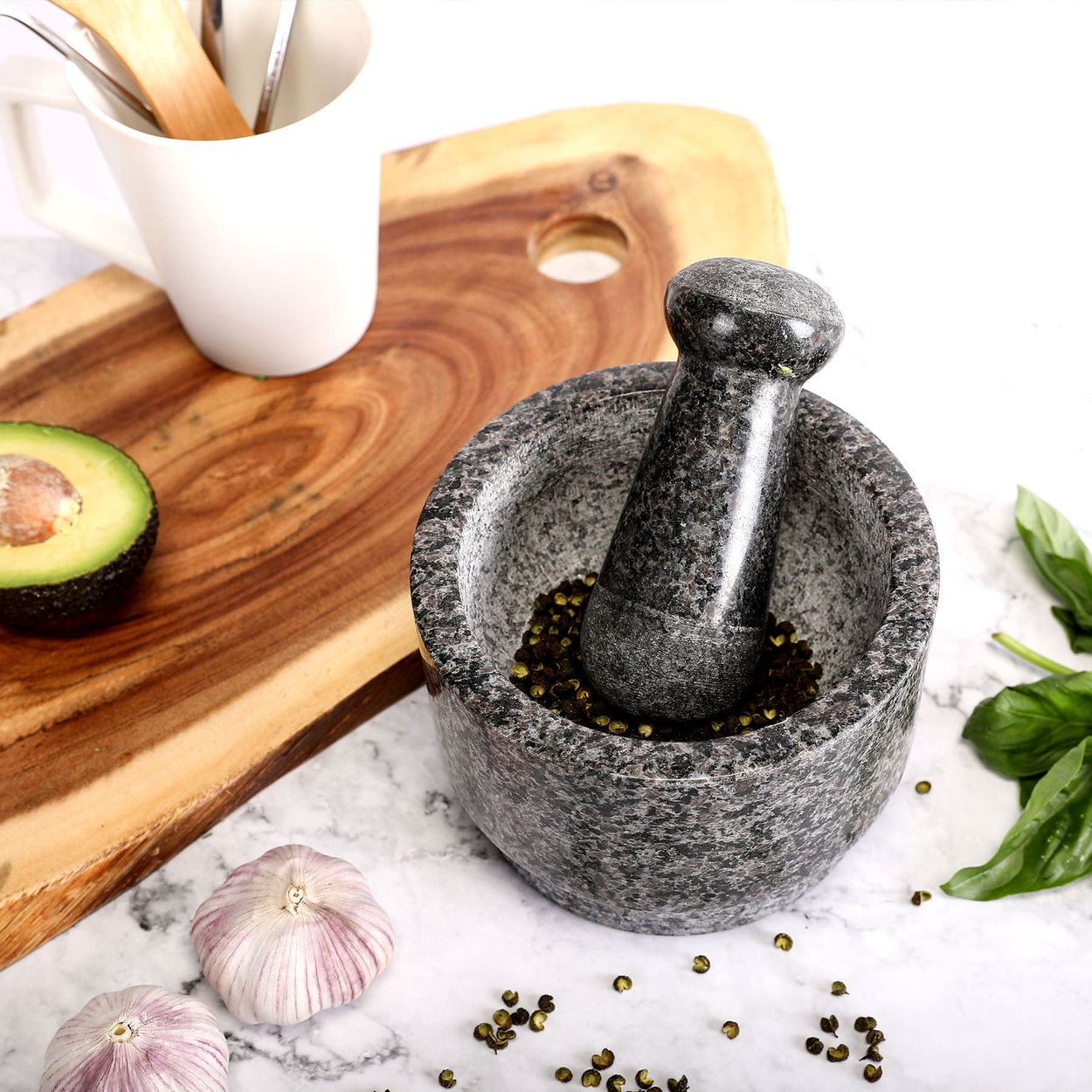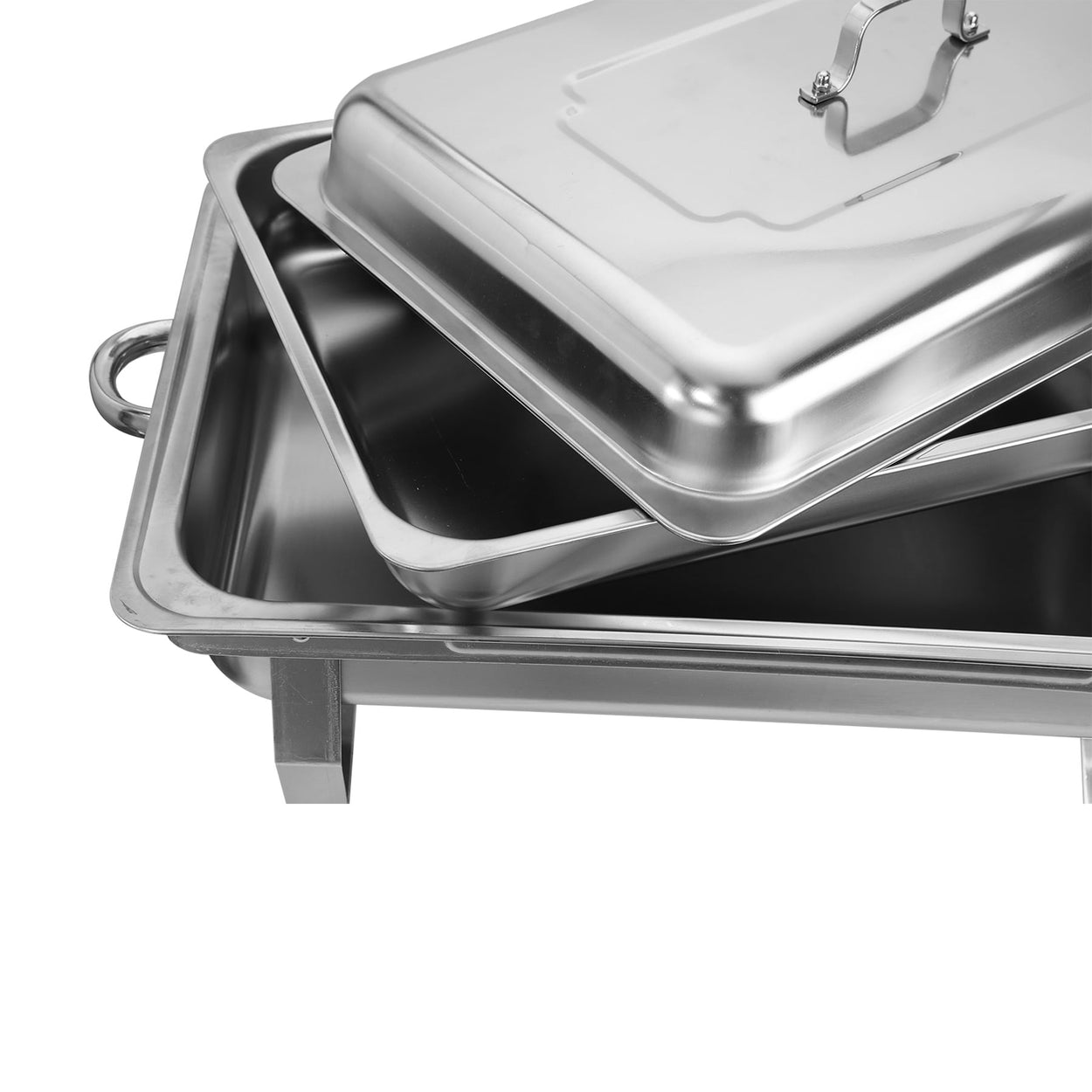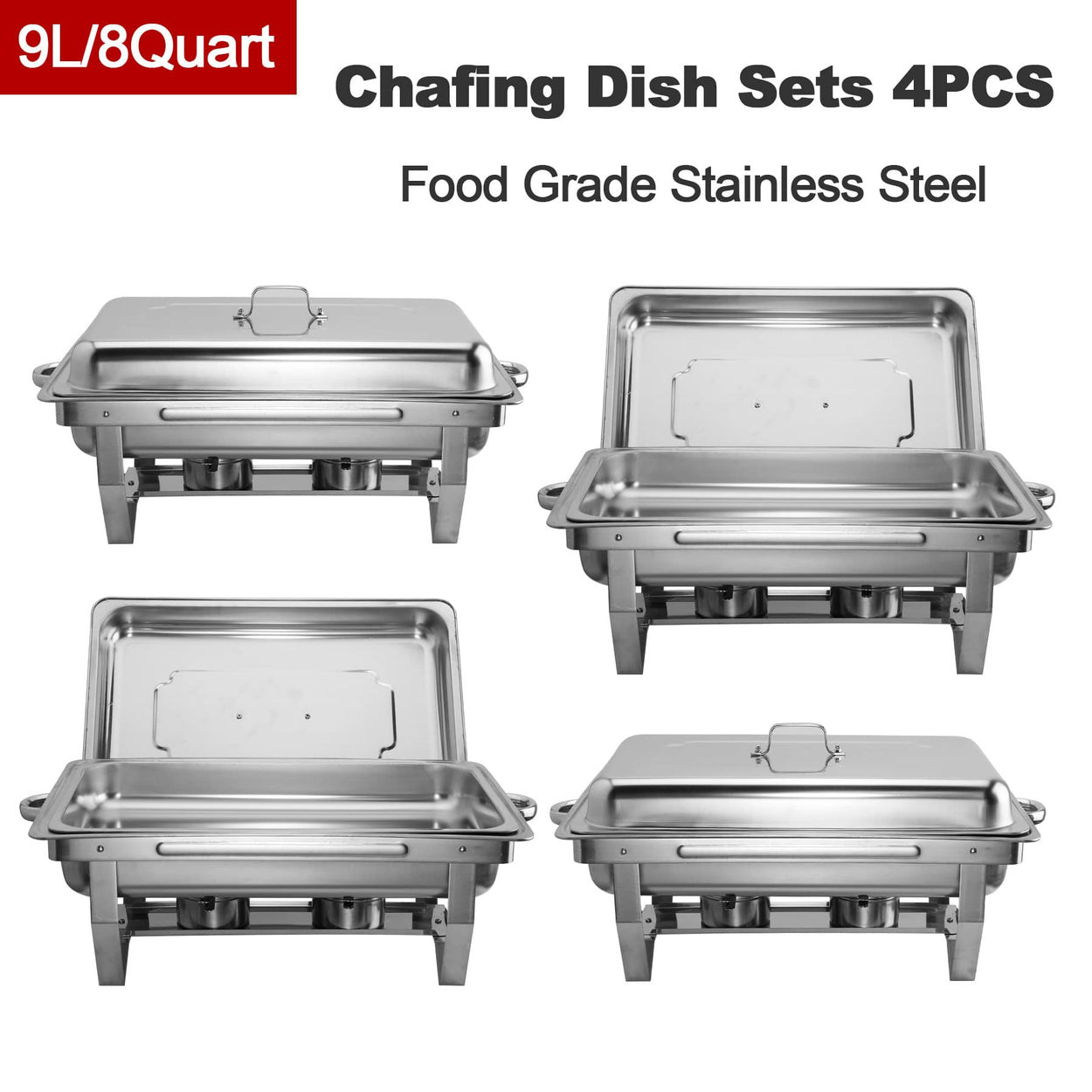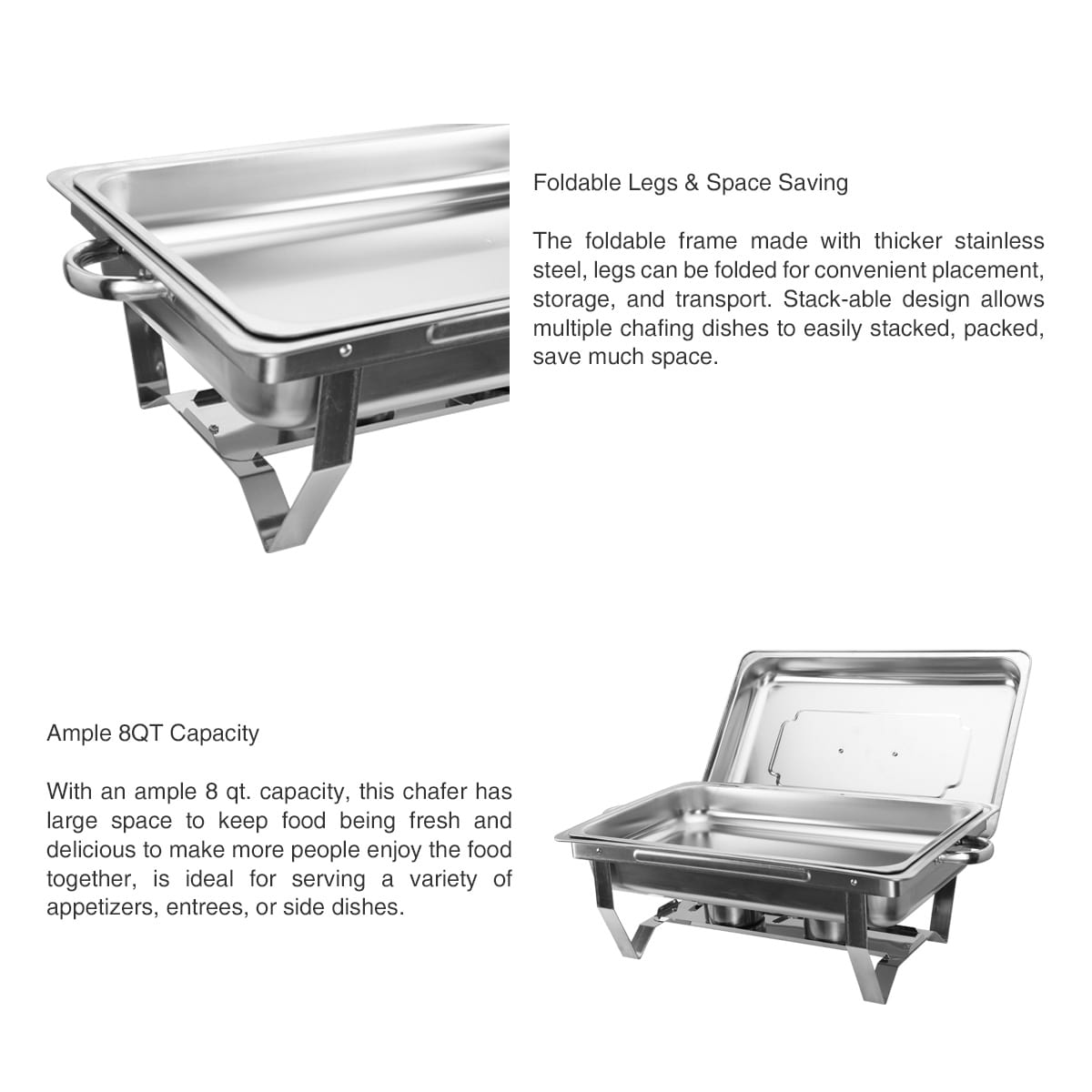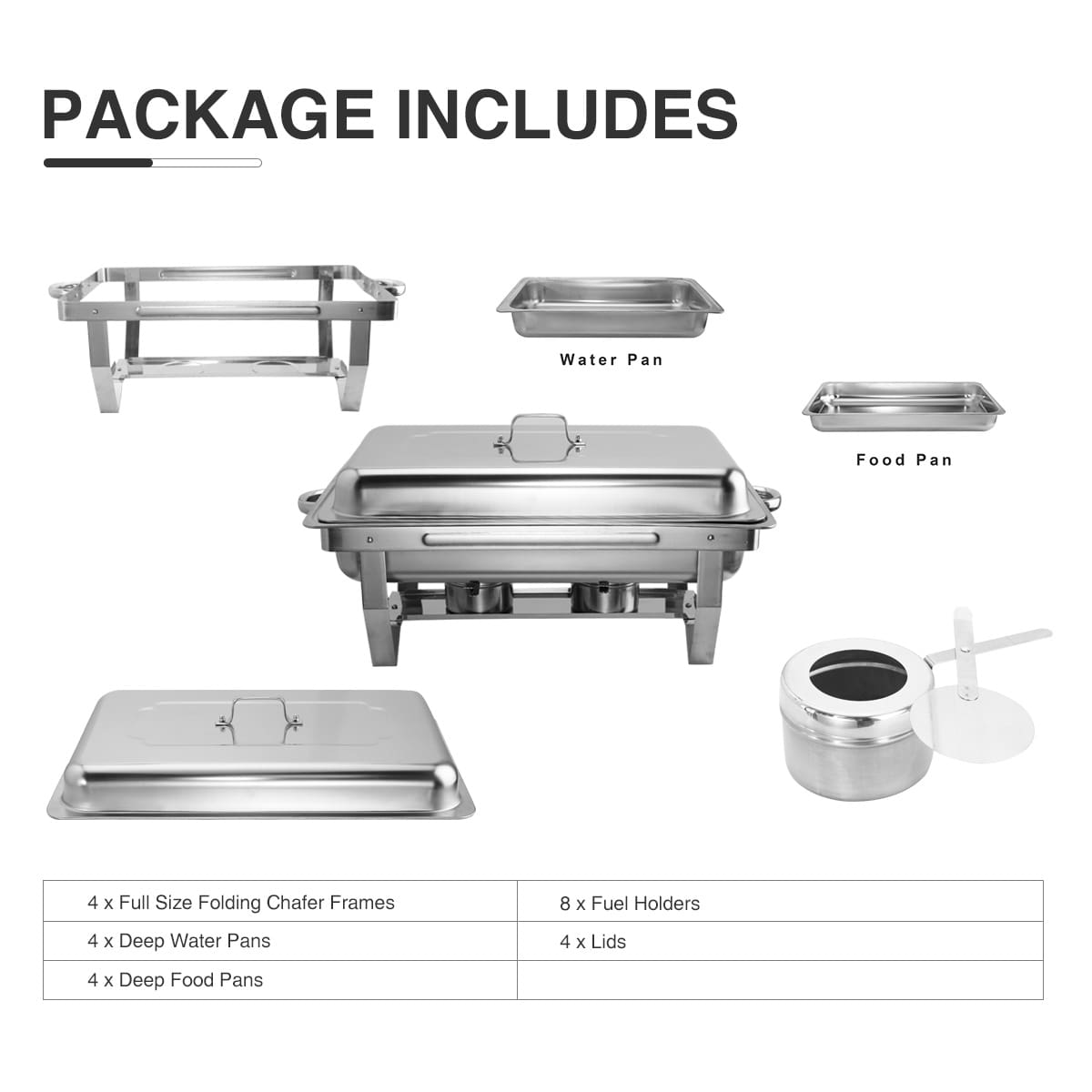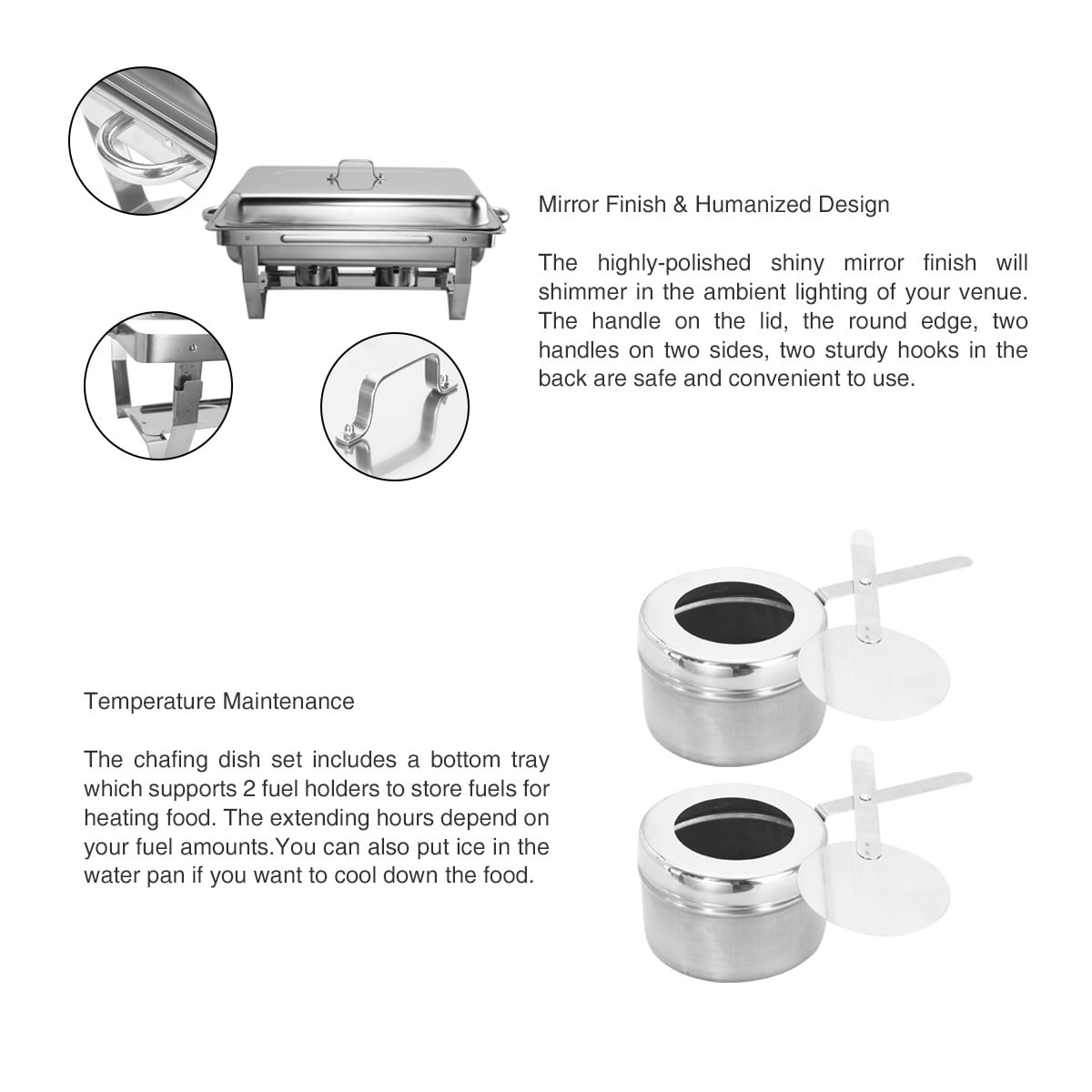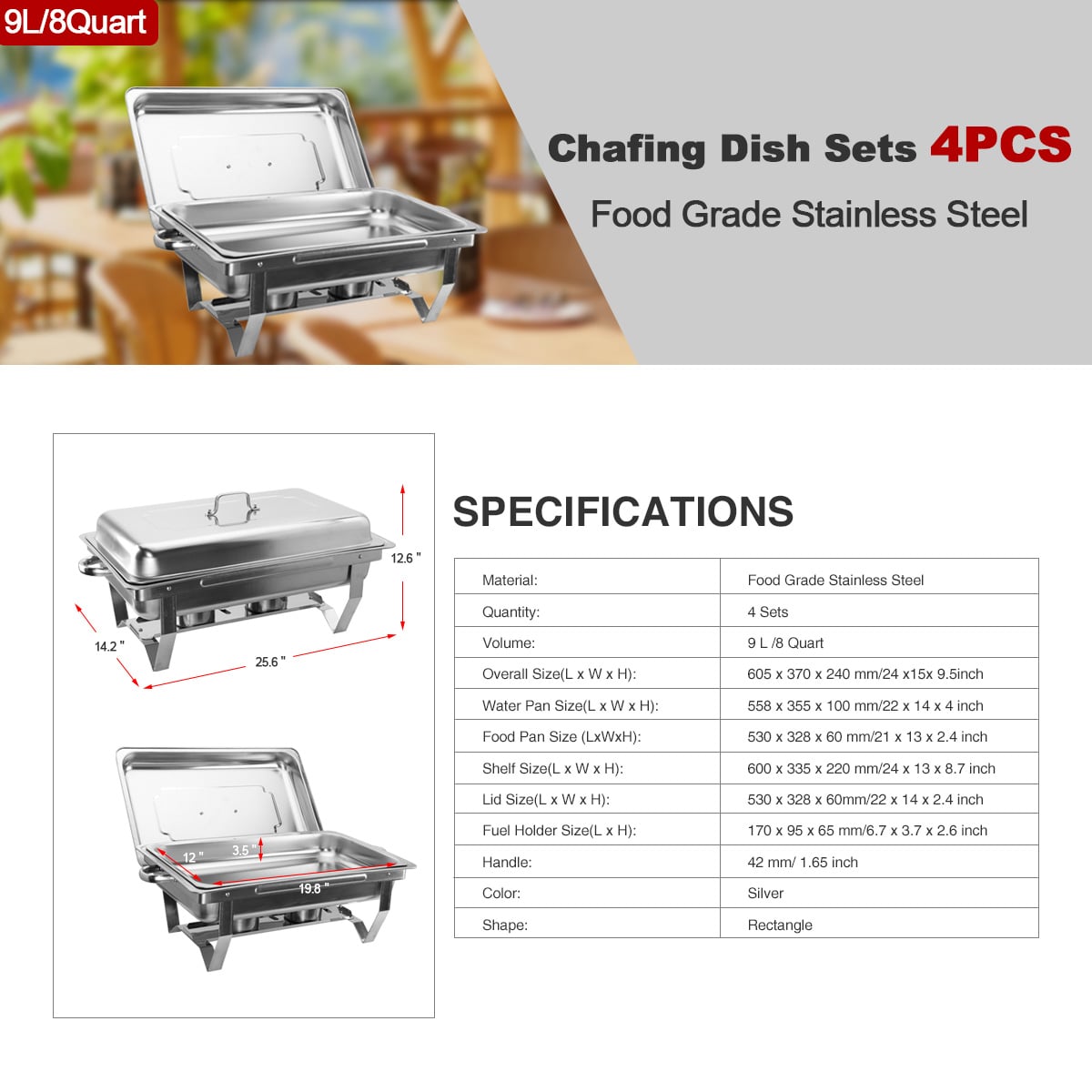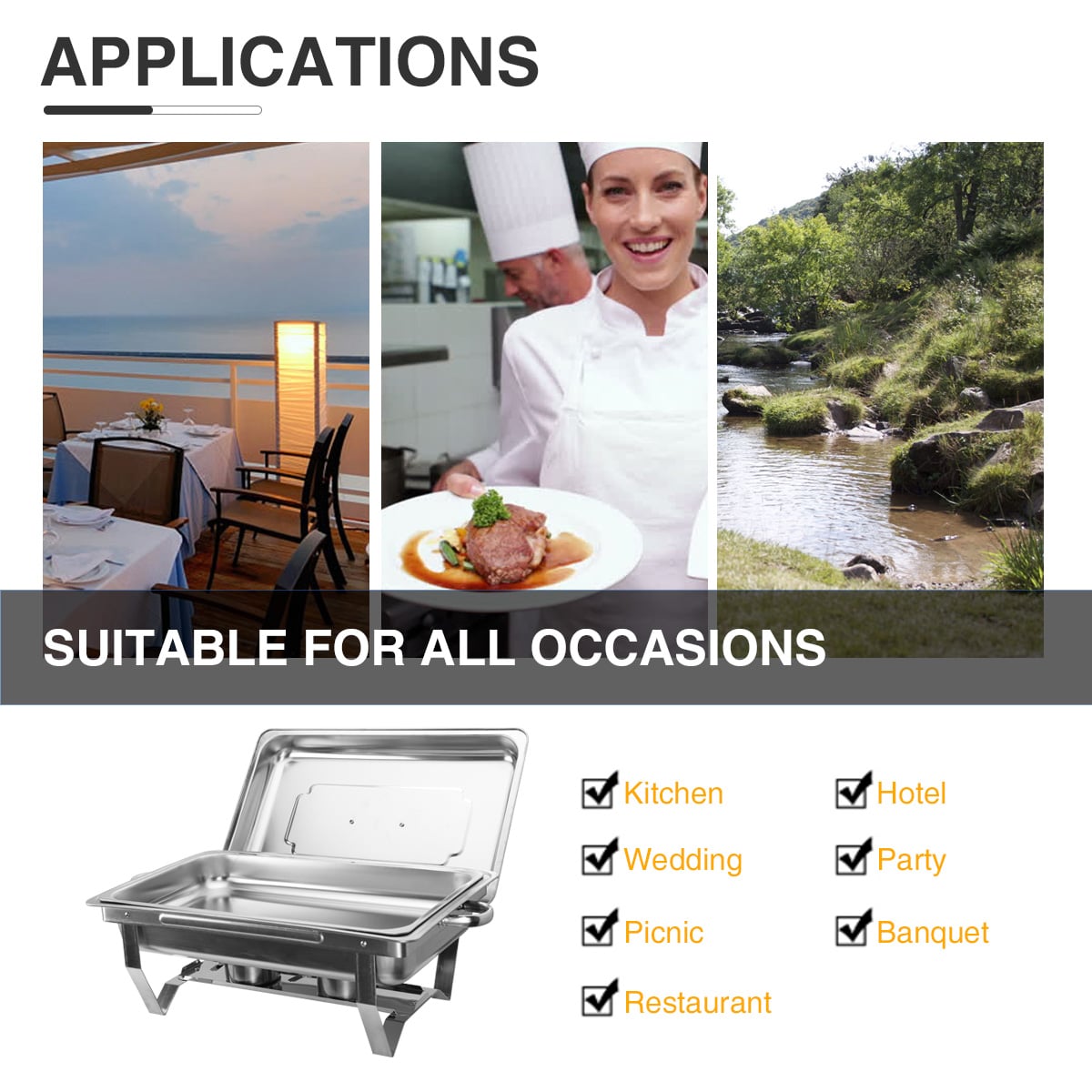 CO-Z
CO-Z 4 Pack Chafer Chafing Dish Set 9L/8Q High-Grade Stainless Steel Pans Catering Full Size, complete Chaffing Dishes Set, Silver
Dear customer,you can get a Granite Mortar and Pestle Set for free if you purchase this product now!( Don't have to add it to your cart )
Features:
Wide Application: This chafing dish buffet set is of wide application, perfect for large gatherings, events, buffets, hotel breakfast areas, brunches, catering, parties, wedding banquets, self-service restaurants, and more, satisfying all your needs.
Excellent Design: Two handles on both sides of the chafing dishes are stainless, one handle on the lid, and two hooks at the back make the chafes easy to place and convenient in use. The beautiful mirror finish will shimmer under the light.
Large Capacity You Need: This chafing dish set has a large capacity of 9L/8Q, holding a large amount of food and allowing more people to enjoy the food together, is ideal for large gatherings, big parties, and more.
Innovative Function: Legs can be folded and pans are stackable, convenient for package, transportation, and storage, saving a lot of space and providing you the best user experience. A bottom tray is included to support two fuel holders. You can use an alcohol lamp to heat the food and keep it warm as long as you want.
Sturdy Construction: Made of high quality and heavy-duty stainless steel, this chafing dish set is of great sturdiness, anti-corrosion, heat resistance, and rustproof. The food-grade stainless steel ensures health as well.
CO-Z Stainless Steel Rectangular Chafing Dish Set is of wide application, perfect for large gatherings, events, wedding banquets, and more. It can hold a large amount of food and keep it warm, allowing many people to enjoy delicious food together. Our chafer is of high capacity (9L/8Q) and made of food-grade stainless steel, with a beautiful mirror finish, sturdy and durable. Comes with a food pan, water pan, fuel holders, fuel holder tray, our product will surely satisfy all your demands.
Specification
Material: Food Grade Stainless Steel
Quantity:2 Sets
Volume: 9 L / 8 Quarts
Overall Size (L x W x H): 605 x 370 x 240 mm/24 x15x 9.5 inch
Water Pan Size (L x W x H): 558 x 355 x 100 mm/22 x 14 x 4 inch
Food Pan Size (L x W x H): 530 x 328 x 60 mm/21 x 13 x 2.4 inch
Shelf Size (L x W x H): 600 x 335 x 220 mm/24 x 13 x 8.7 inch
Lid Size (L x W x H): 530 x 328 x 60 mm/22 x 14 x 2.4 inch
Fuel Holder Size (L x W x H): 170 x 95 x 65 mm/6.7 x 3.7 x 2.6 inch
Handle: 42 mm/ 1.65 inch
Color: Silver
Shape: Rectangle
Package List
4 x Full-Size Folding Chafes Frames
4 x Deep Water Pans
4 x Deep Food Pans
8 x Fuel Holders
4 x Lids