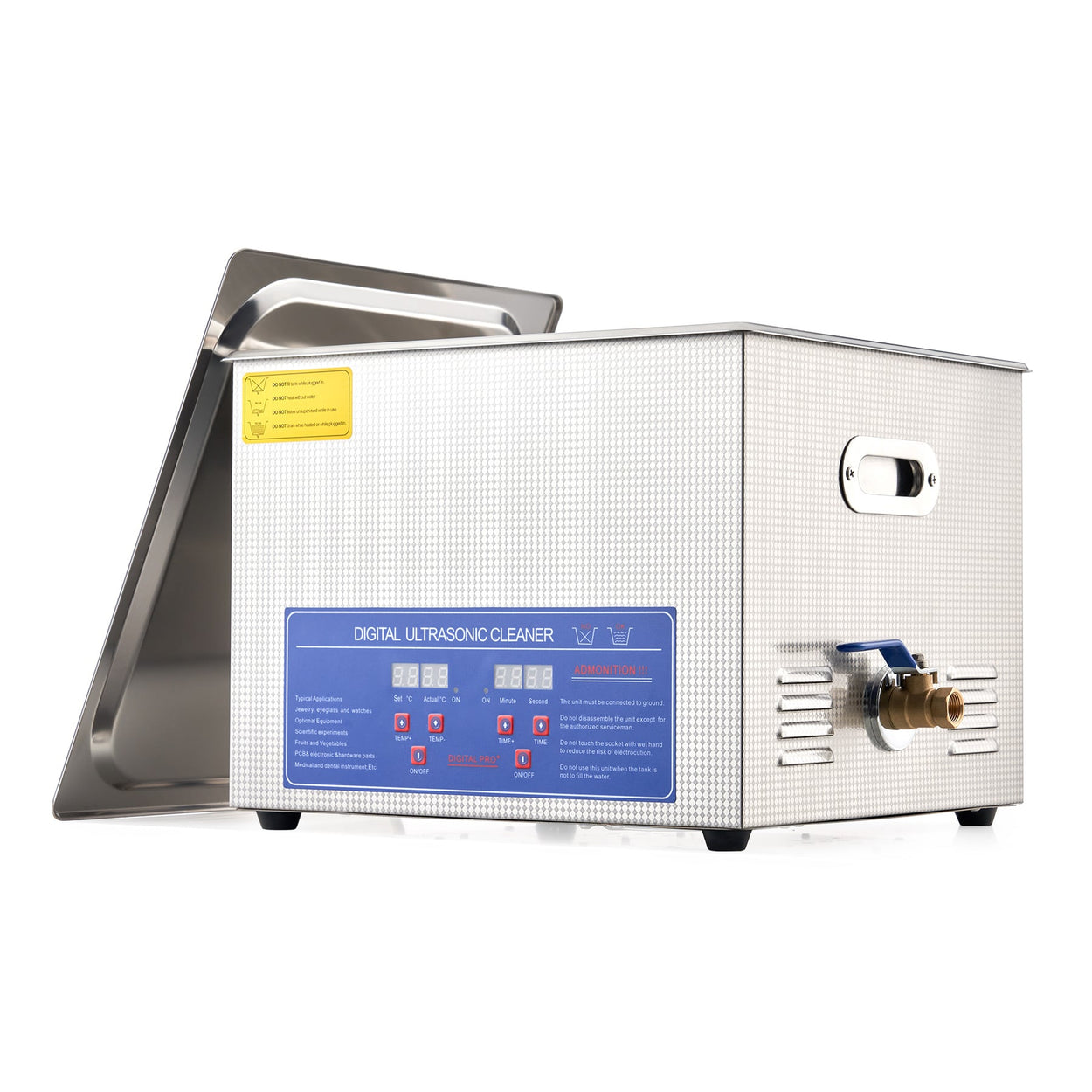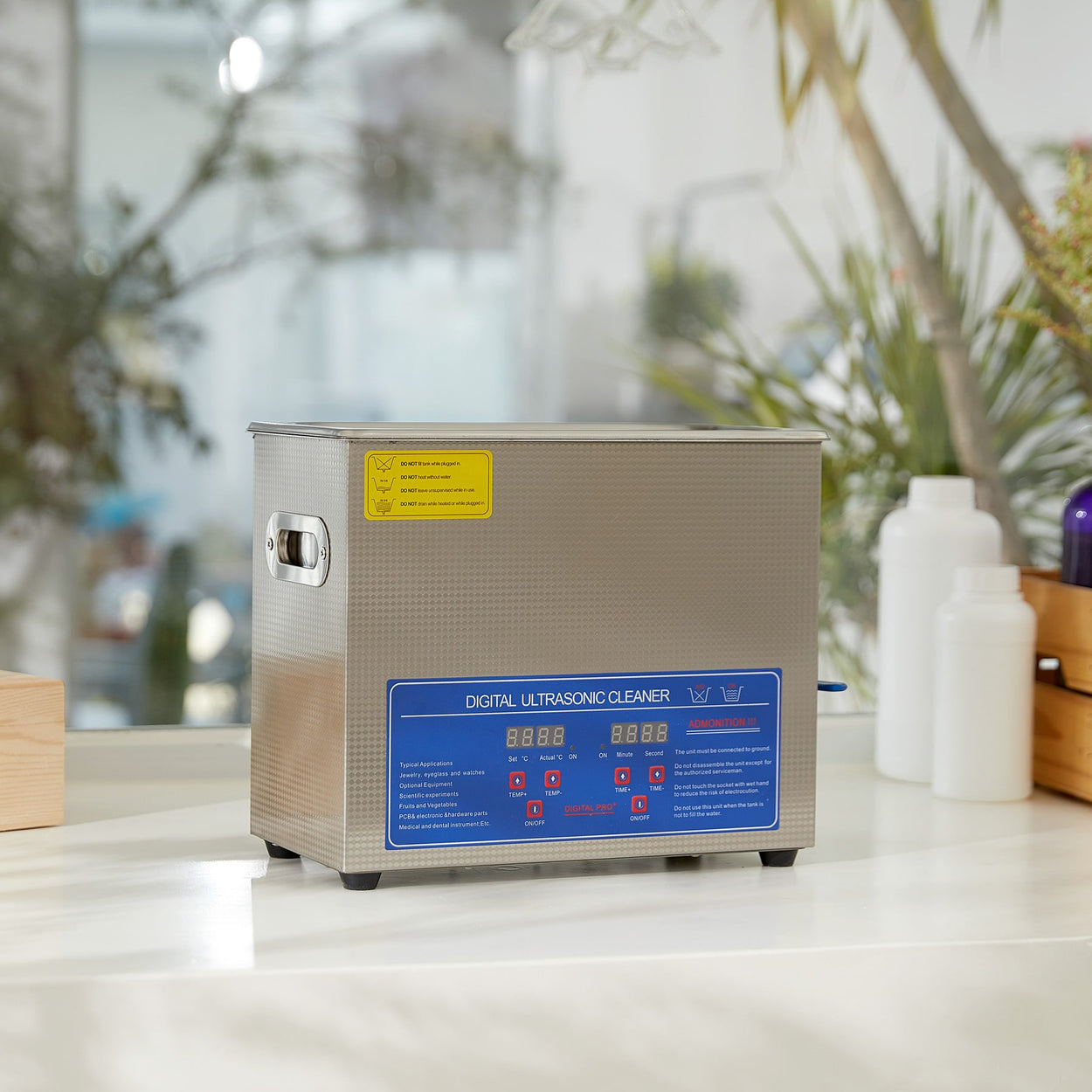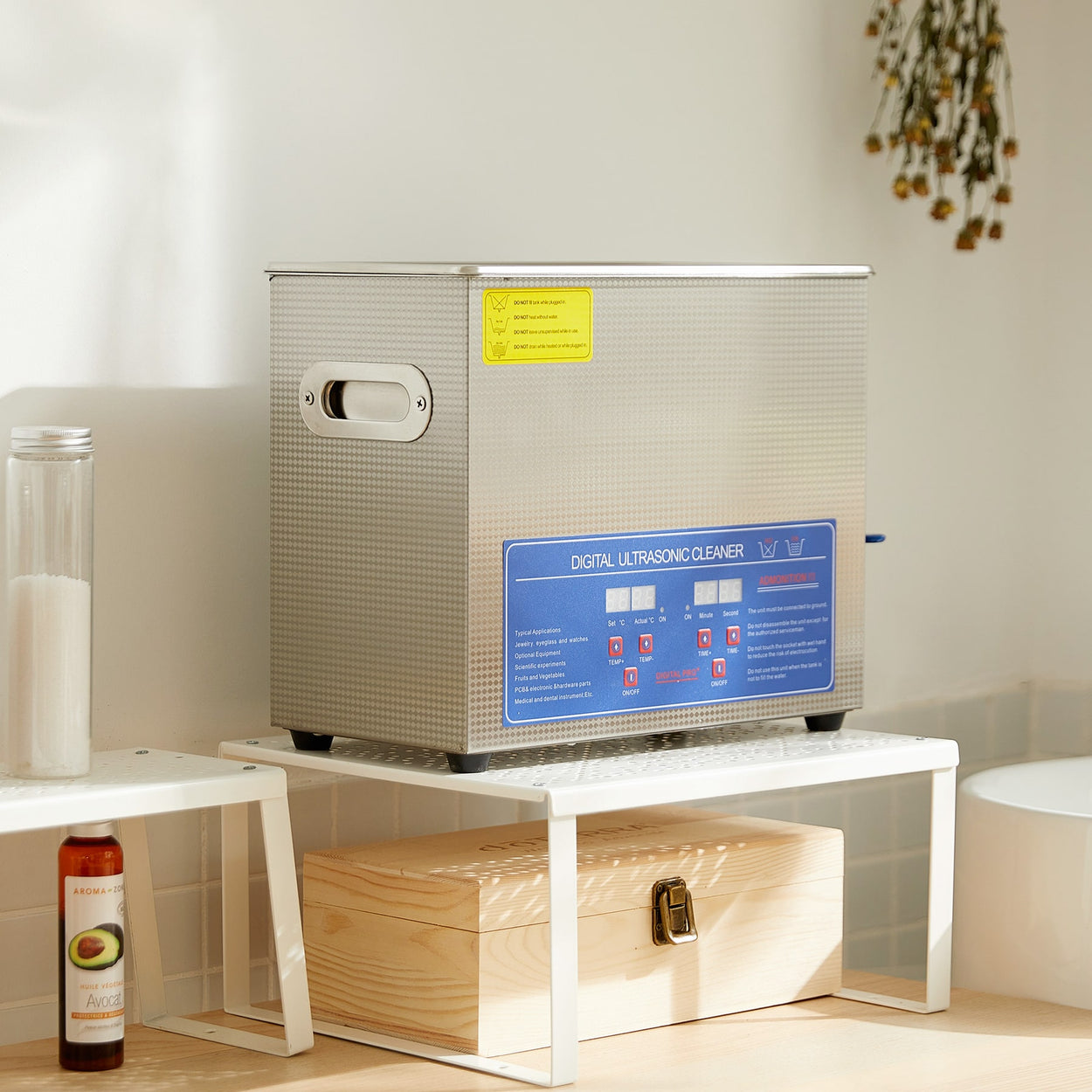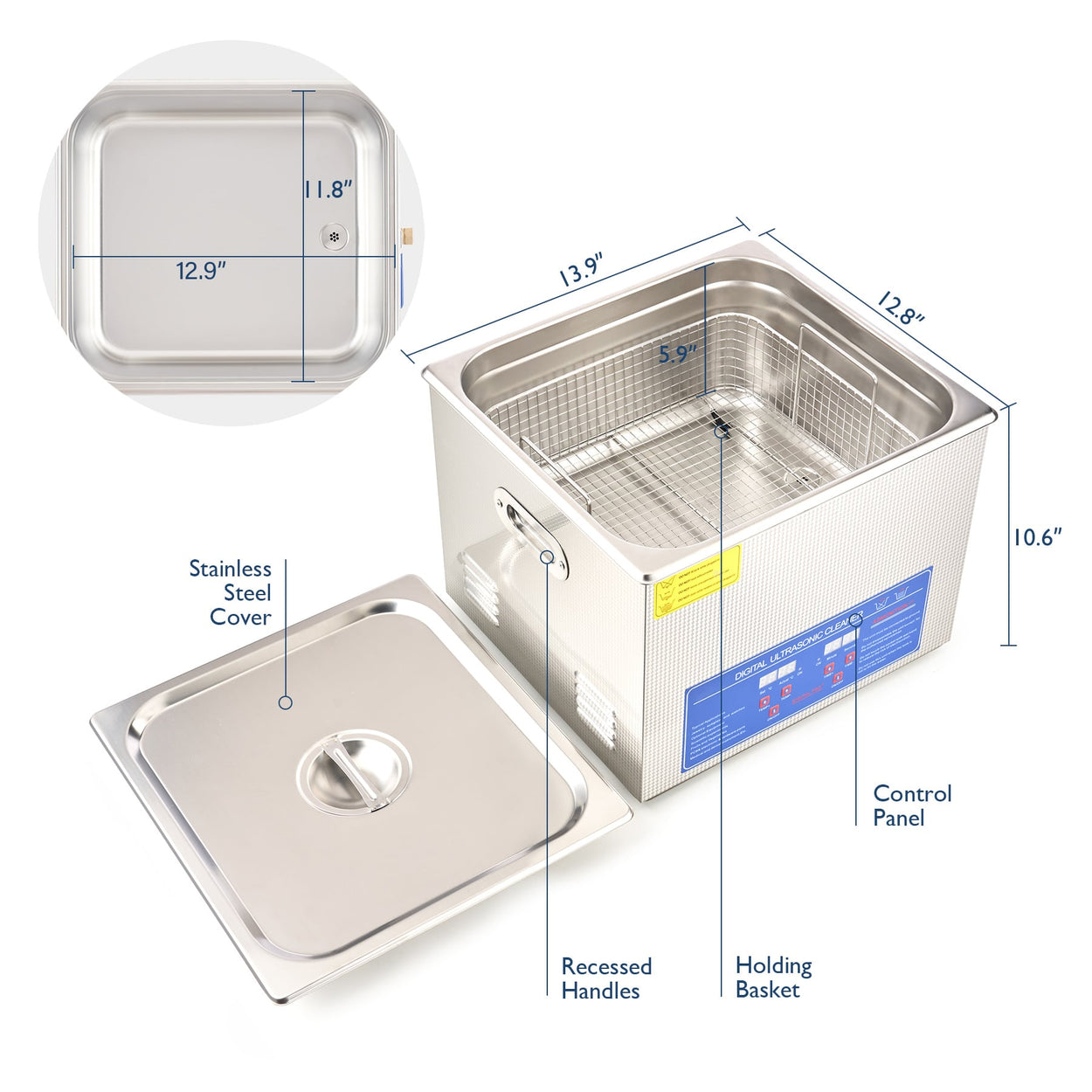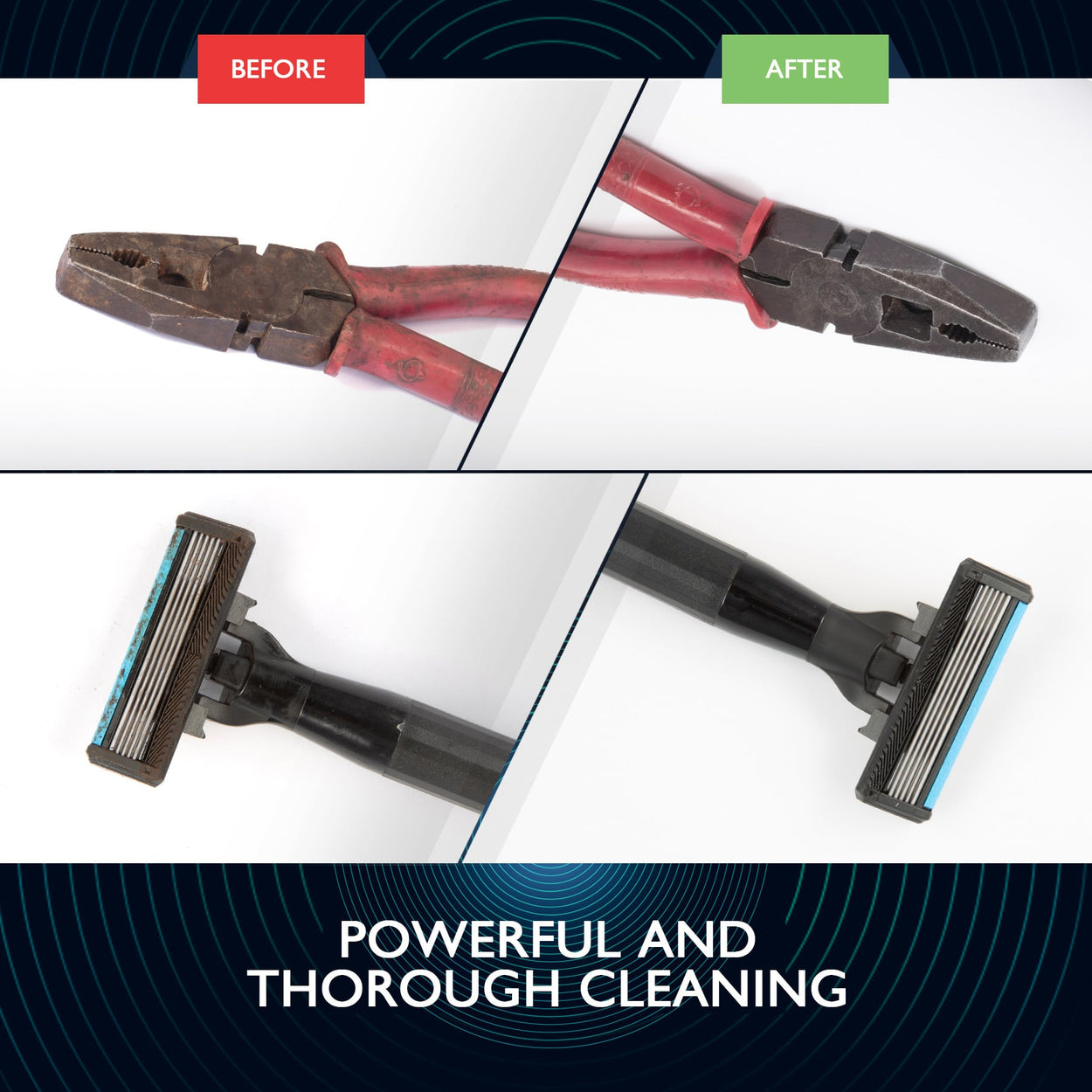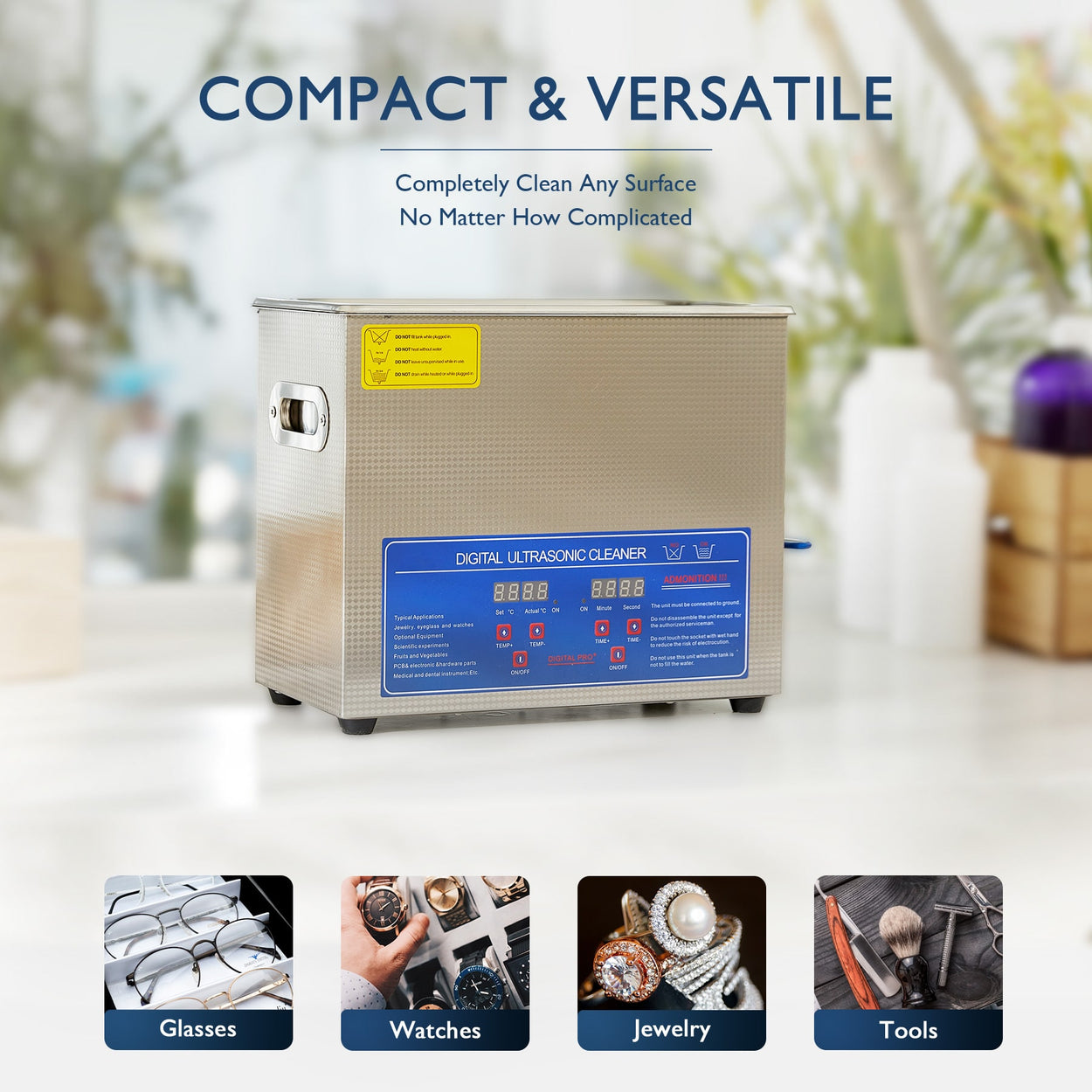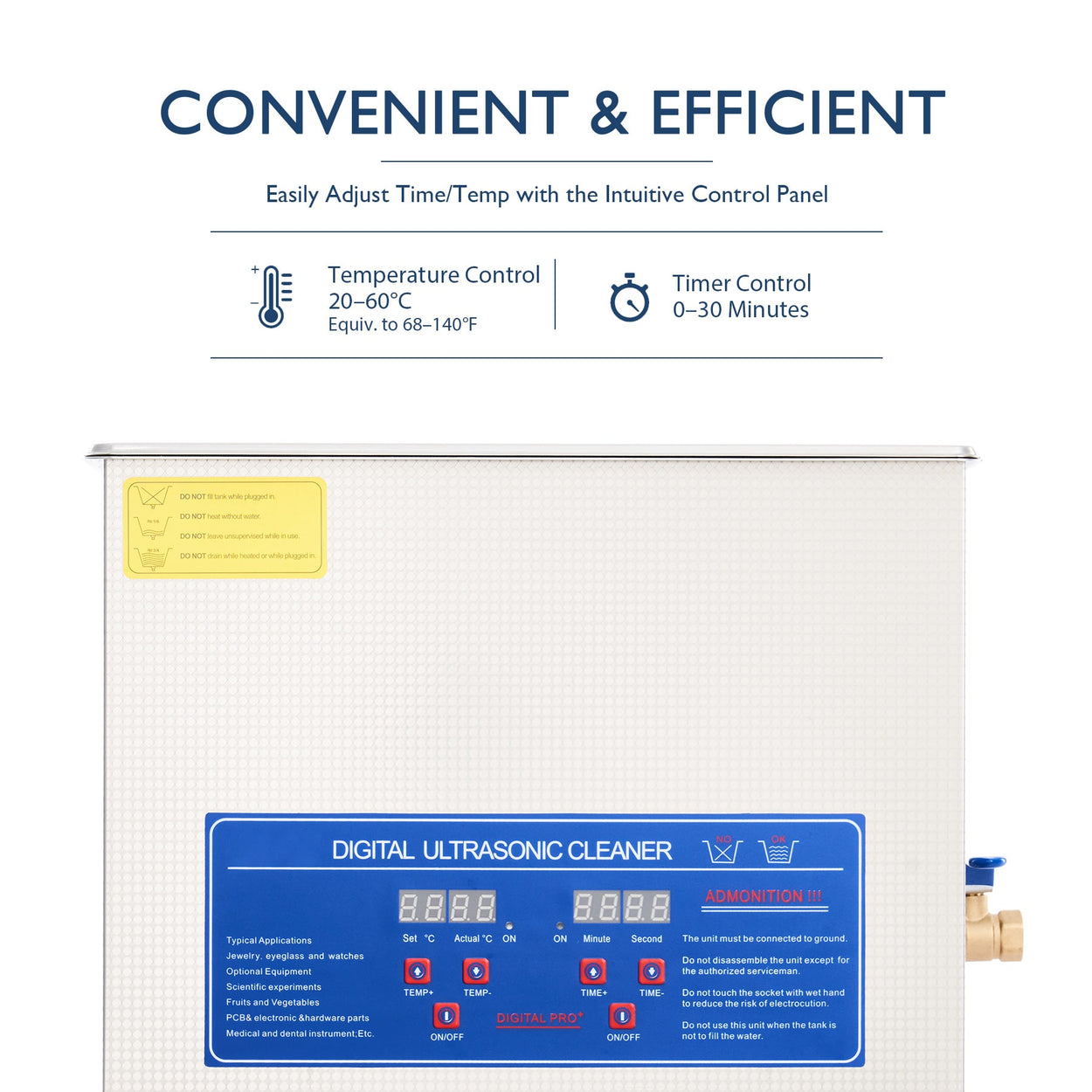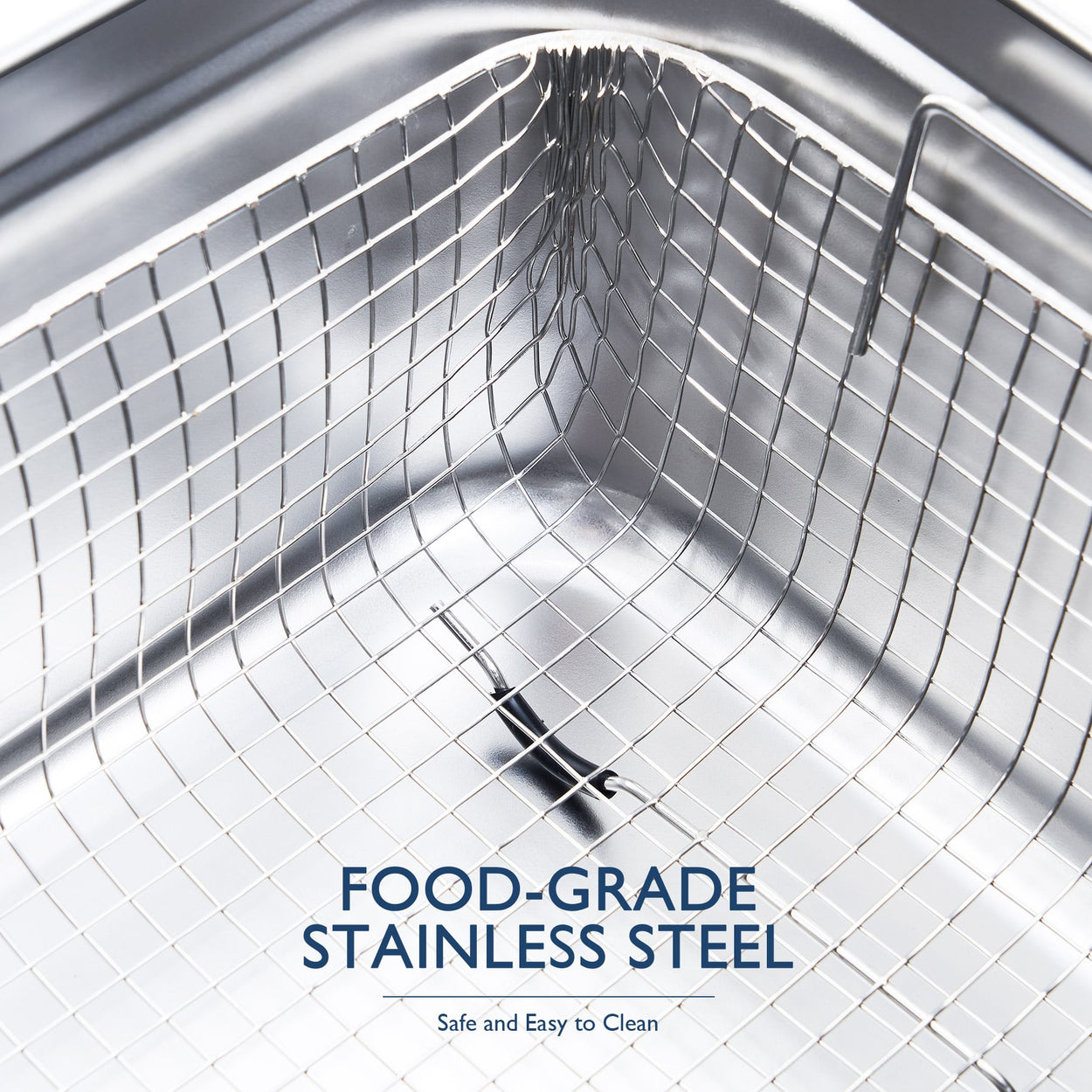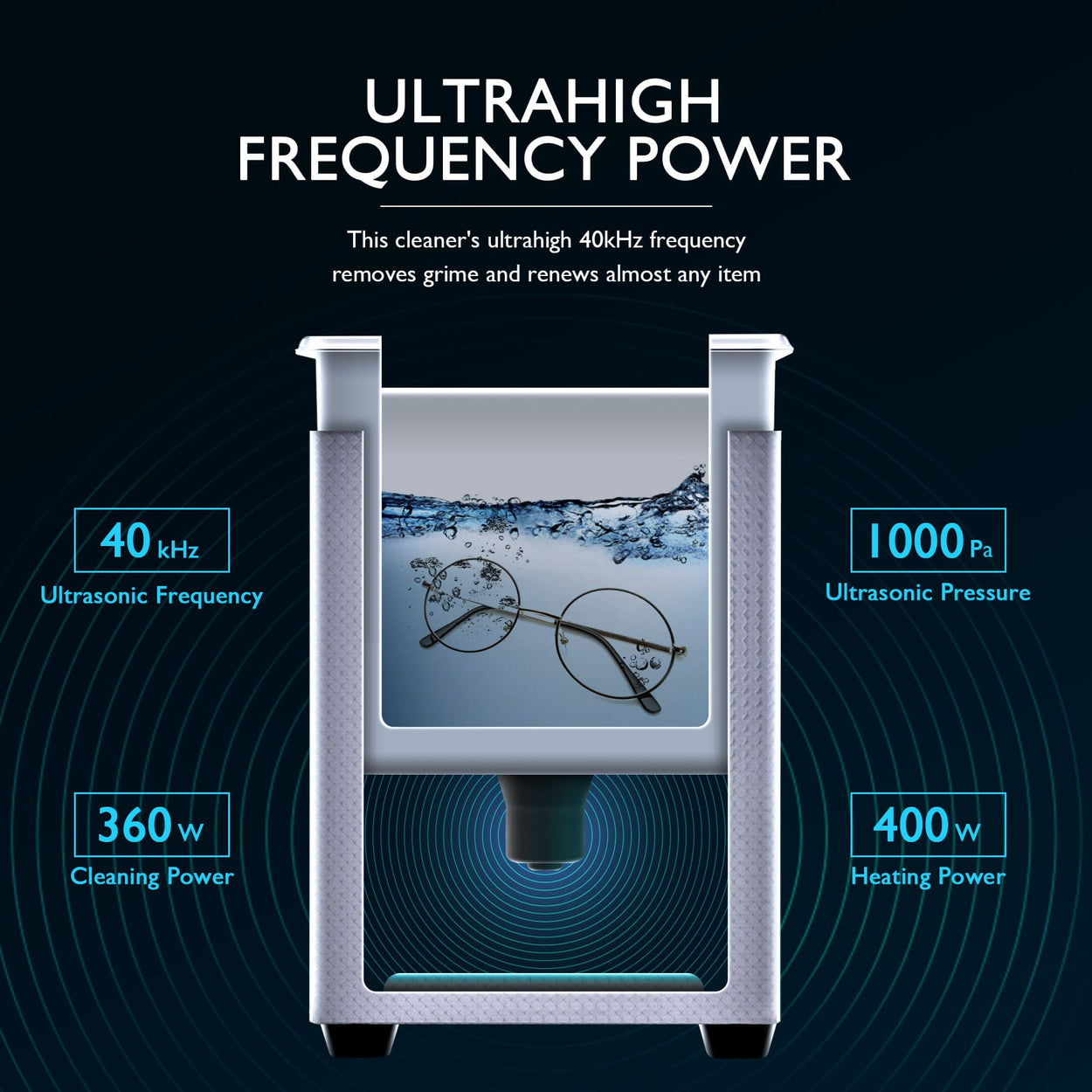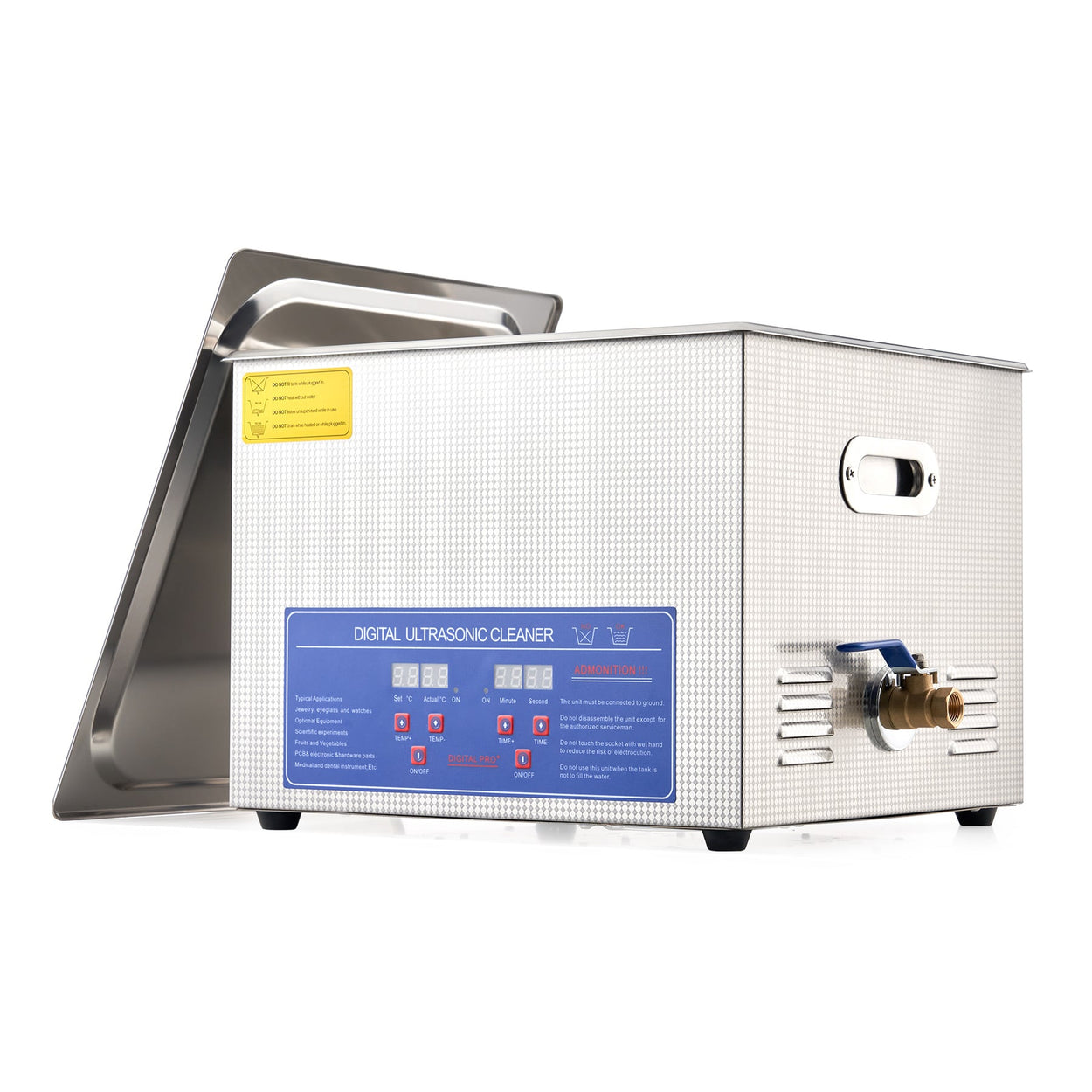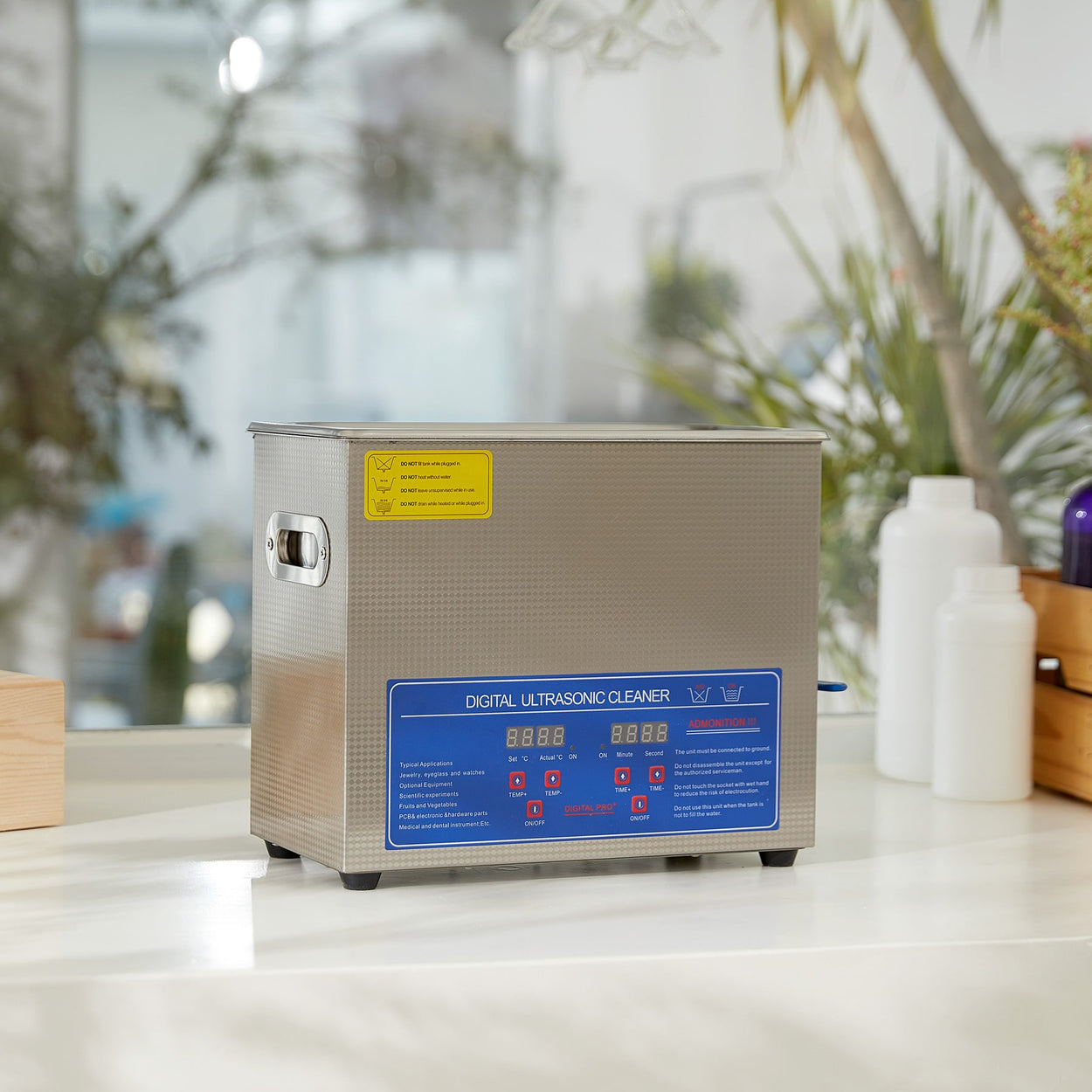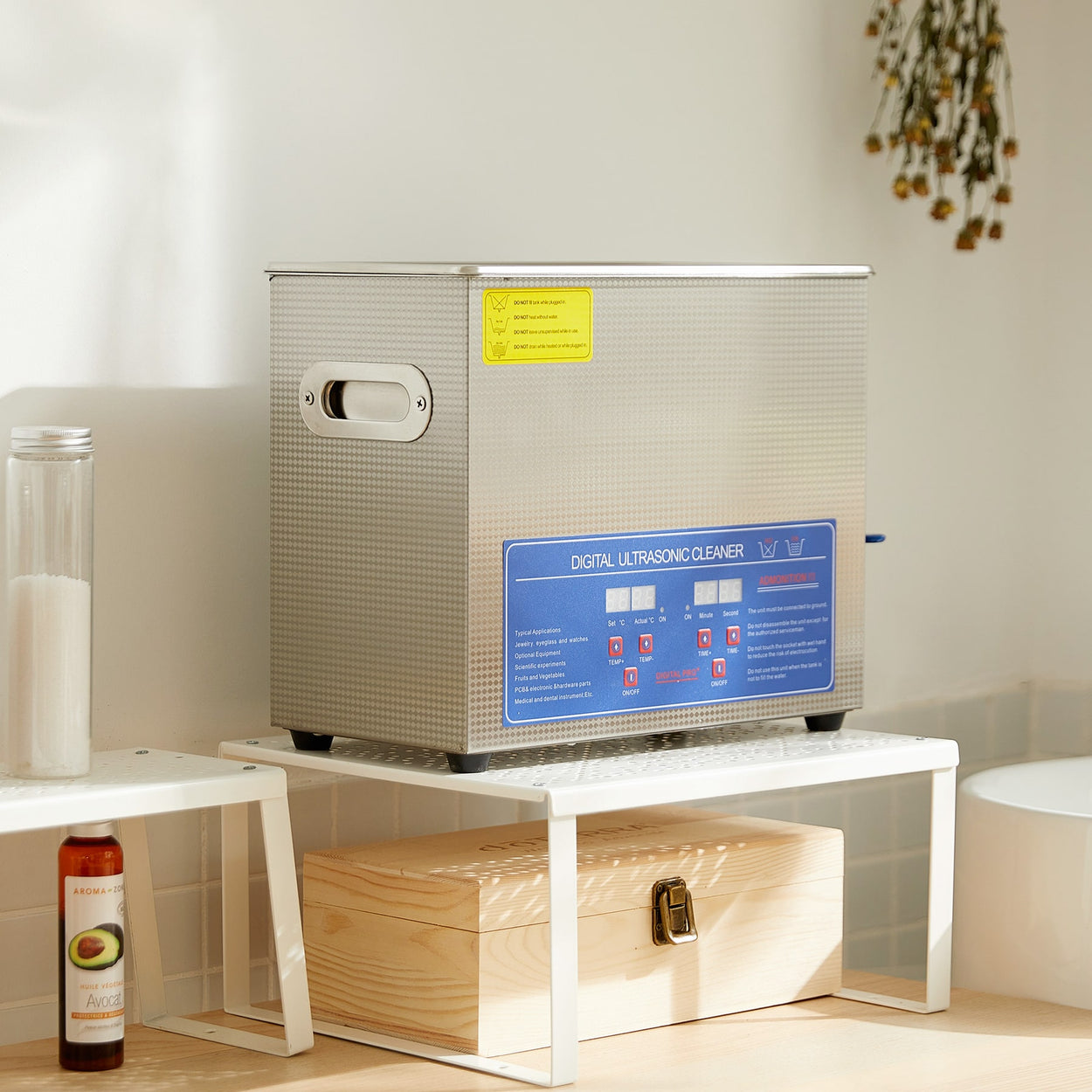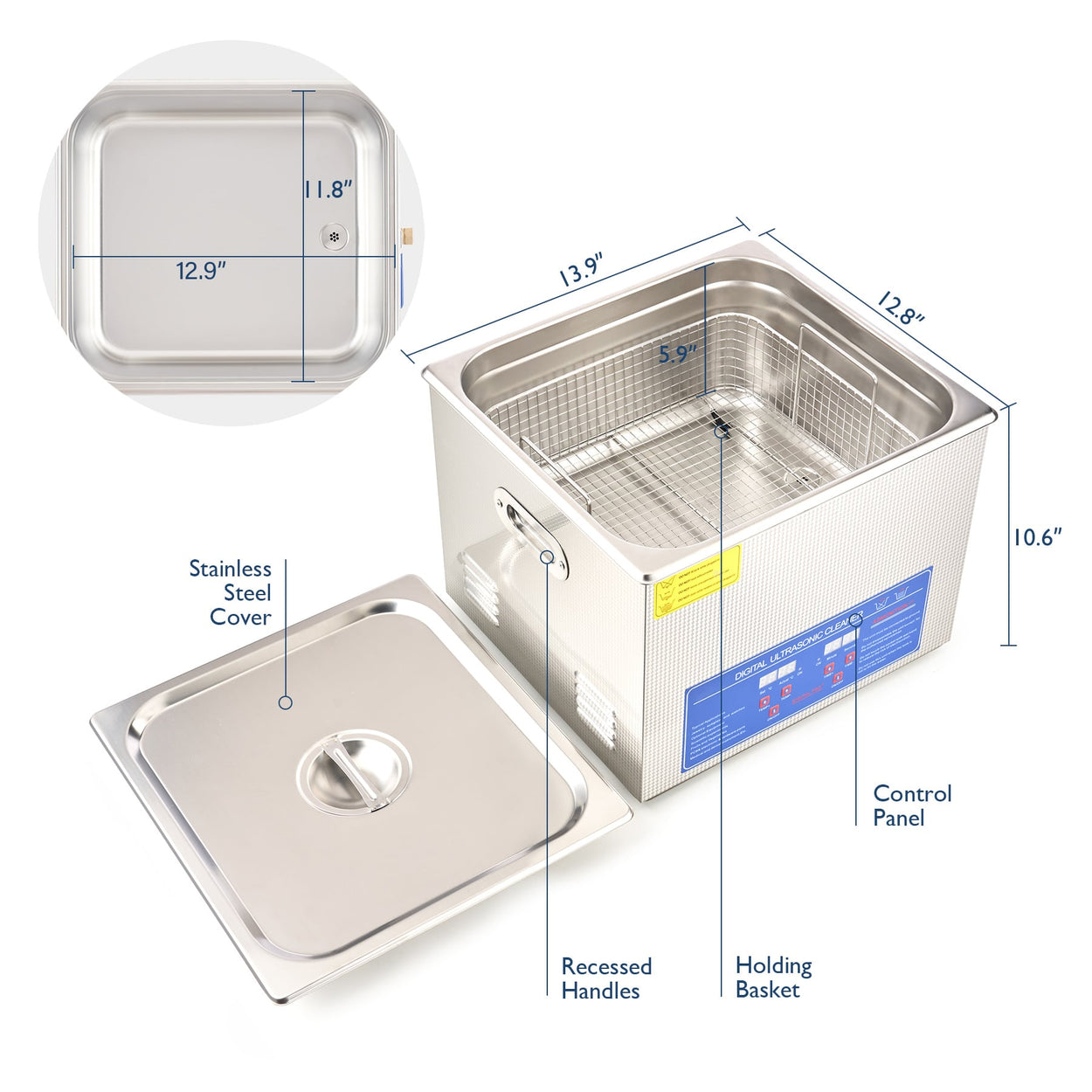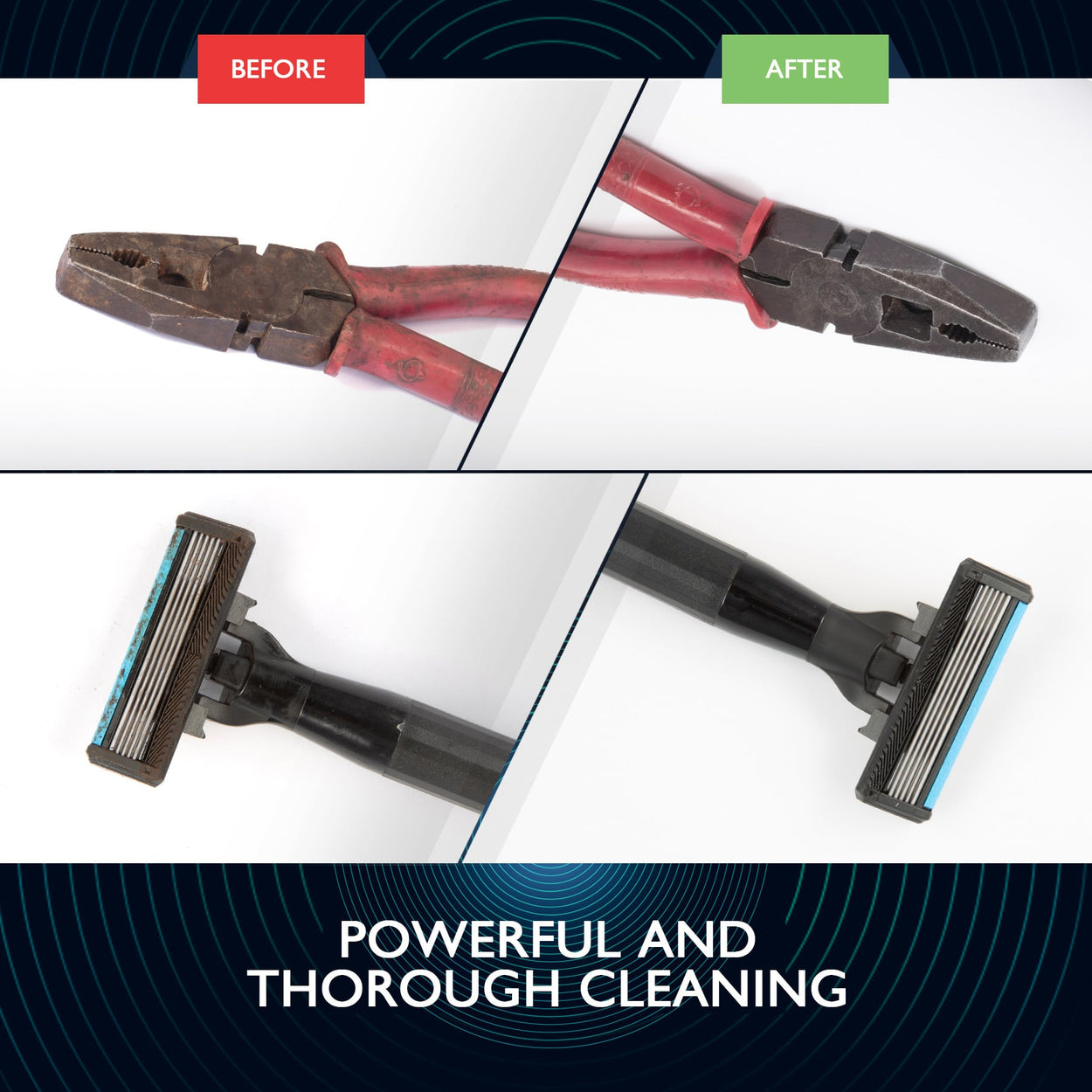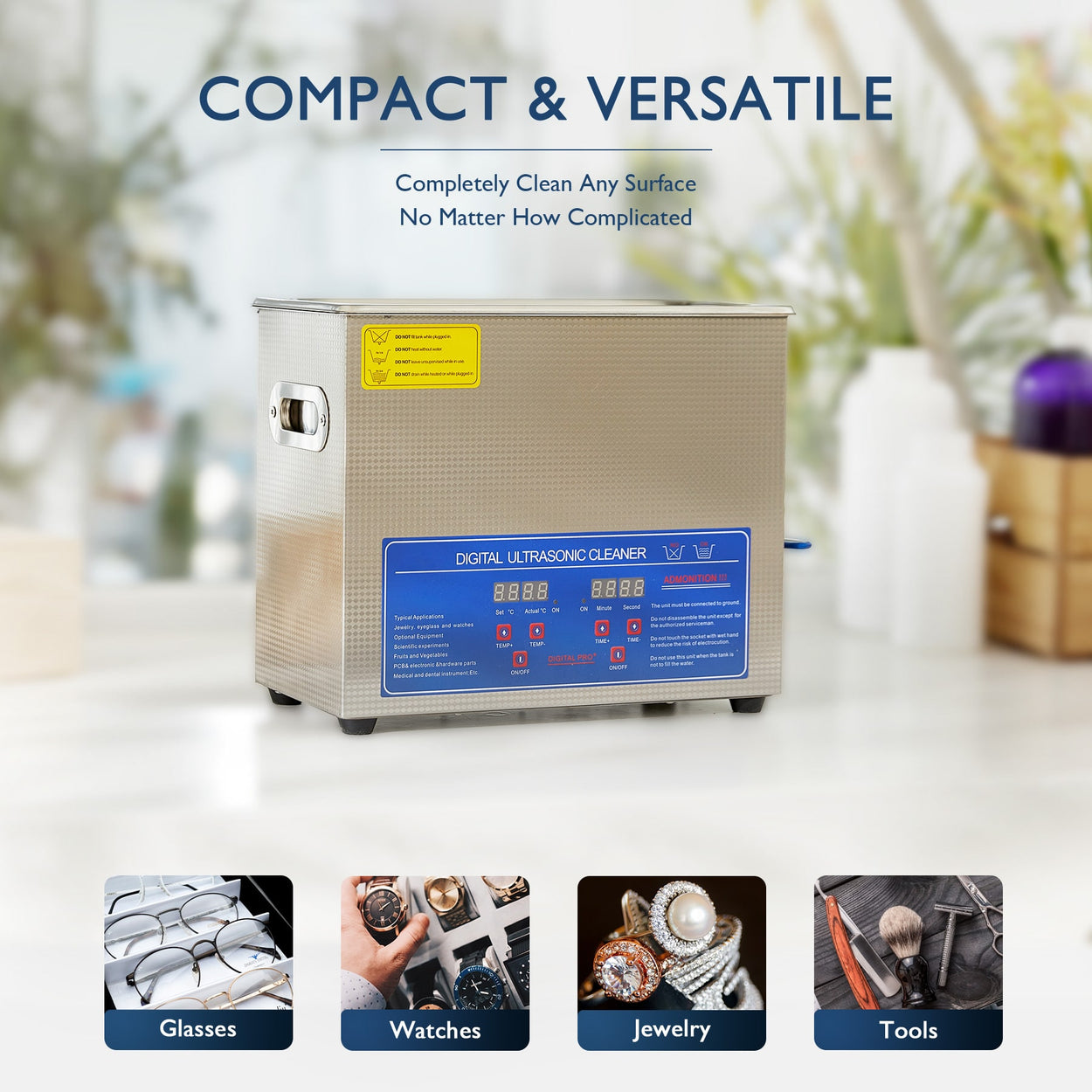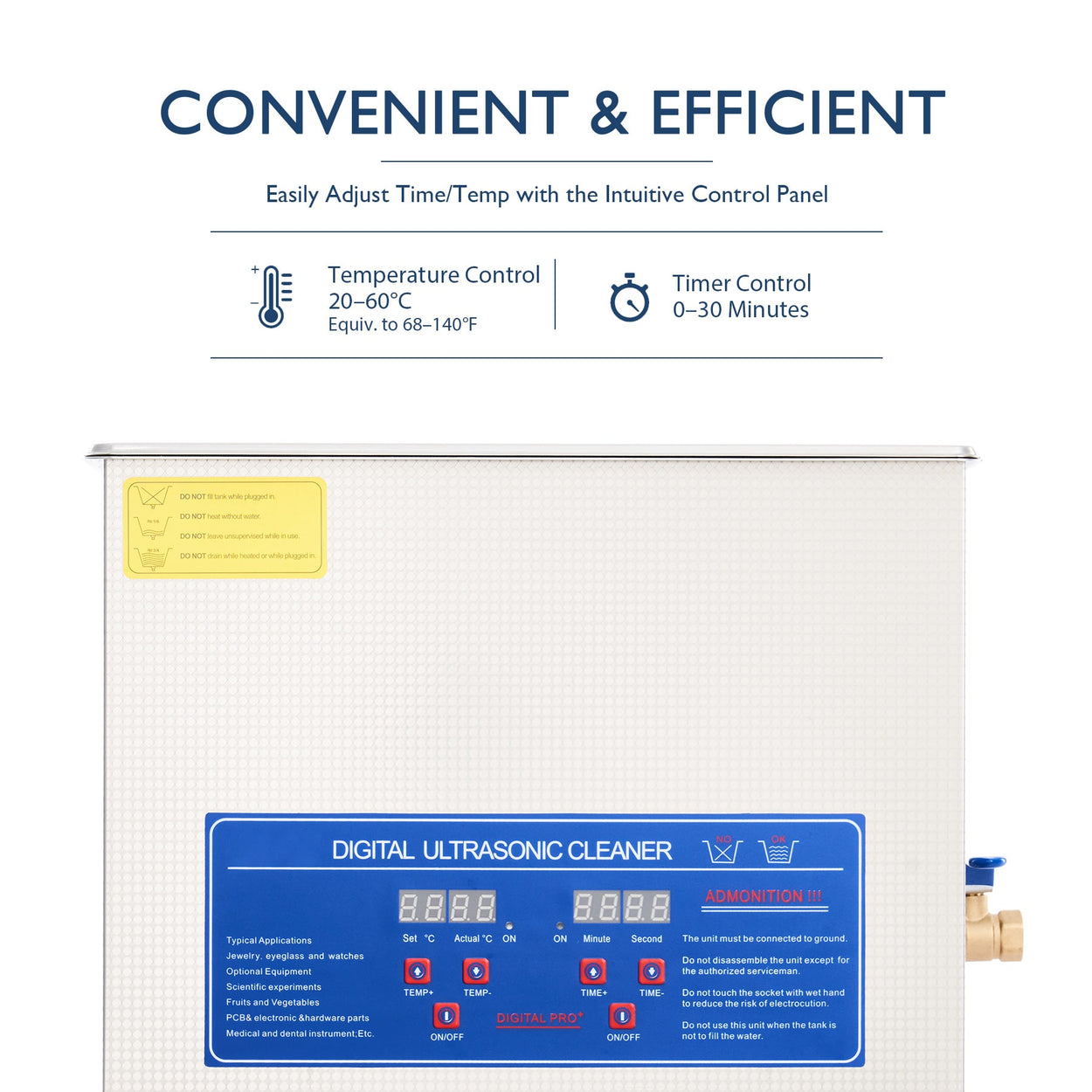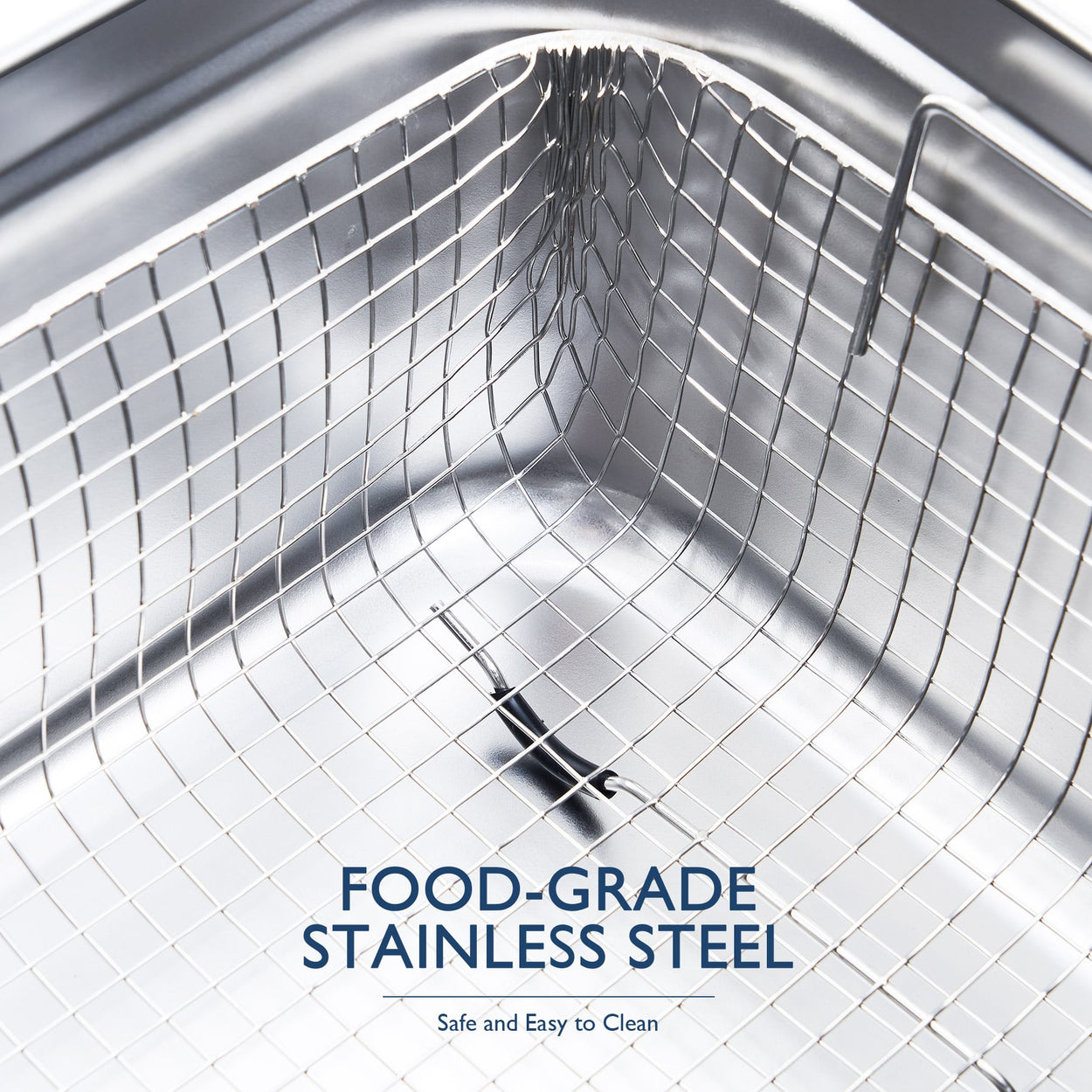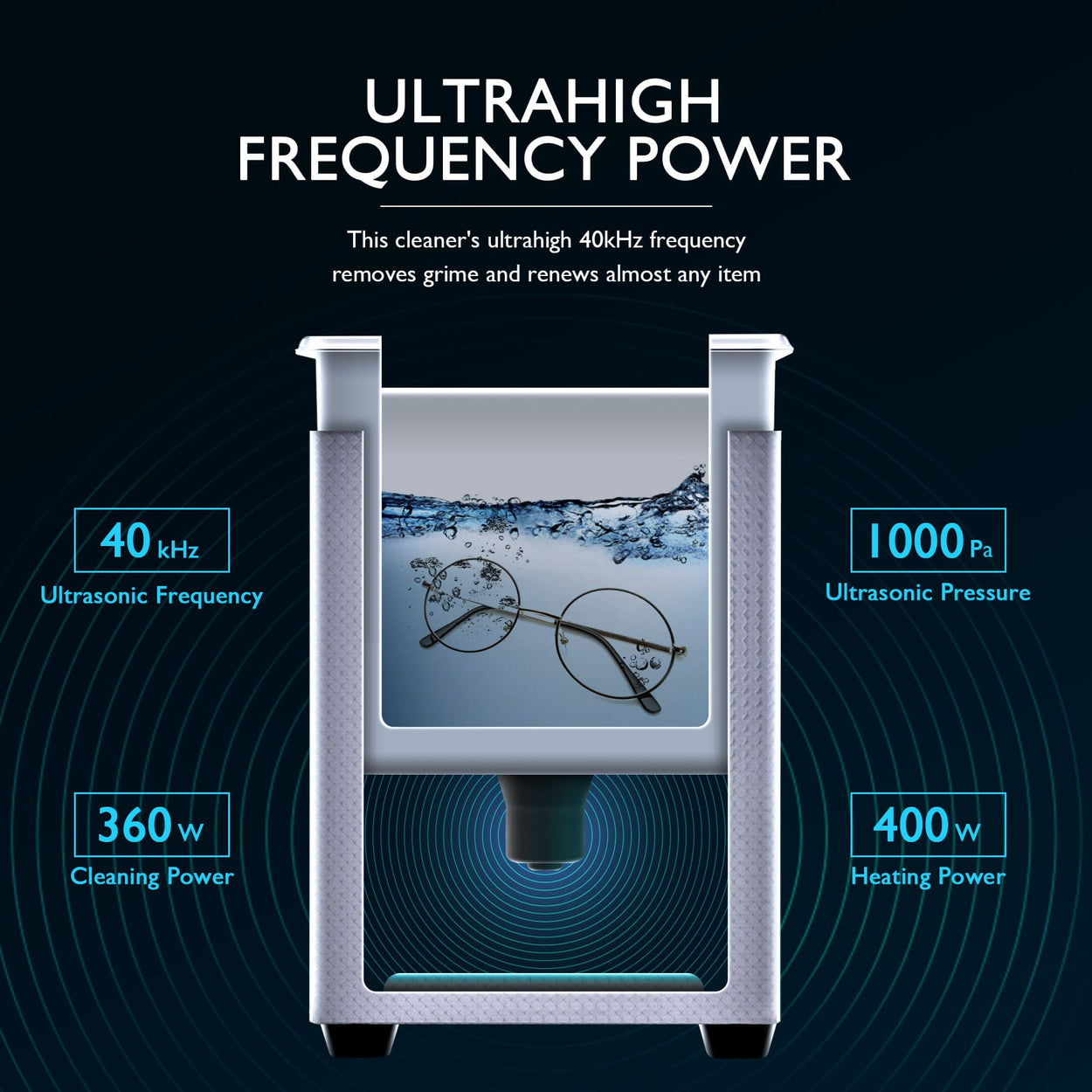 CO-Z
CO-Z Ultrasonic Cleaner with Heater and Timer, 4 gal Digital Sonic Cavitation Machine, 360W 15L Stainless Steel Jewelry Cleaner for Professional Tool Watch Glasses Retainer Denture Parts Cleaning
Features:
360𝐖 𝐔𝐋𝐓𝐑𝐀𝐒𝐎𝐍𝐈𝐂 𝐂𝐀𝐕𝐈𝐓𝐀𝐓𝐈𝐎𝐍: This CO-Z's industrial ultrasonic cleaner uses 360W of power to fill its 4 gallon basin with cavitation bubbles, using the force of their tiny implosions to thoroughly and professionally clean even small and intricate surfaces; up to 400W of heating allows even more powerful action.

𝐖𝐈𝐃𝐄 𝐀𝐏𝐏𝐋𝐈𝐂𝐀𝐓𝐈𝐎𝐍: Enjoy professional quality cleaning from the comfort of your own kitchen or lab; cleaning deeply without any harmful chemicals or radiation, our compact sonic cleaner quickly removes rust, tarnish, cooked-on carbon, and other stains from jewelry, utensils, children's toys, glasses, retainers, and more!

𝐄𝐀𝐒𝐘 𝐀𝐒 𝐂𝐀𝐍 𝐁𝐄: Fill the tank with water and any needful cleanser, place your items in the basket, set the temp between 68 and 140 F and the timer from 1 to 30 minutes on the intuitive digital control panel, and press the power button; this portable ultrasonic cleaner's 40kHz cavitation will start, and your object will be clean in minutes

𝐌𝐀𝐃𝐄 𝐓𝐎 𝐋𝐀𝐒𝐓: This ultrasonic washing machine uses 304 stainless steel for the inner basket and tank to withstand years of continual use with or without cleaning solutions; non-skid rubber feet anchor it safely during use while inset handles keep it easy to carry from place to place; and a built-in fuse protects against power surges for even greater longevity

1 𝐘𝐄𝐀𝐑 𝐖𝐀𝐑𝐑𝐀𝐍𝐓𝐘: CO-Z backs this professional ultrasonic cleaner with strong warranty and our usual friendly customer service so you can try it without risk and start enjoying a cleaner and safer home today!
Product Description:
Product Description
Built to Last
Enjoy years of dependable, quiet, and steady use,

thanks to the unibody 304 stainless steel basin,
noise-suppressing cover, & wobble proof rubber feet.
Industrial-Grade Cleaning

Let this 600W ultrasonic cleaner's 40kHz sound waves

do all the work for you, with the powerful cavitation
safely scouring even delicate & intricate surfaces,
removing any contaminant, tarnish, or build-up.
User-Friendly Design
Easily move the cleaner around wherever needed

with its comfy and convenient inset handles;
and rest assured that your item is held safely away
from walls inside the provided mesh basket.