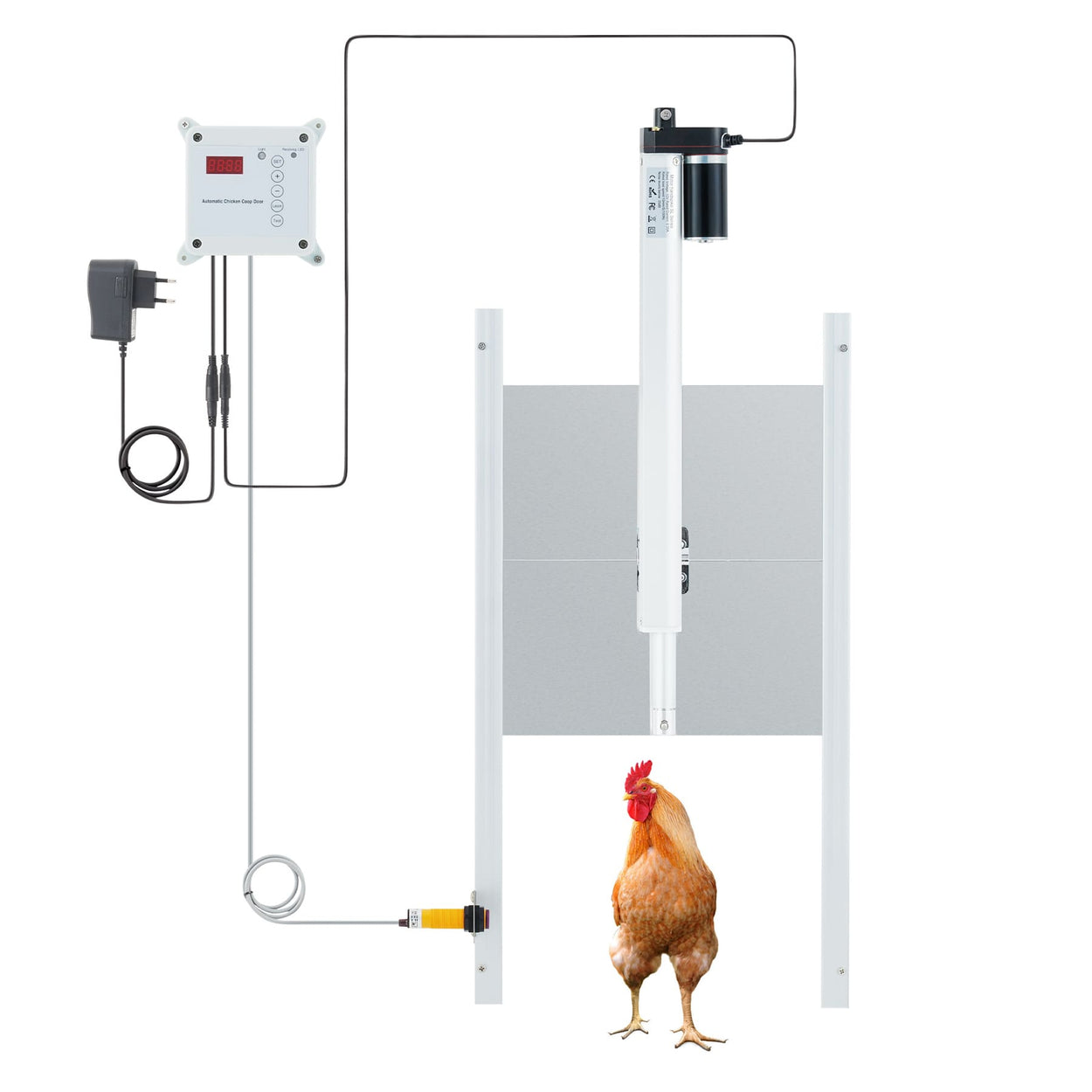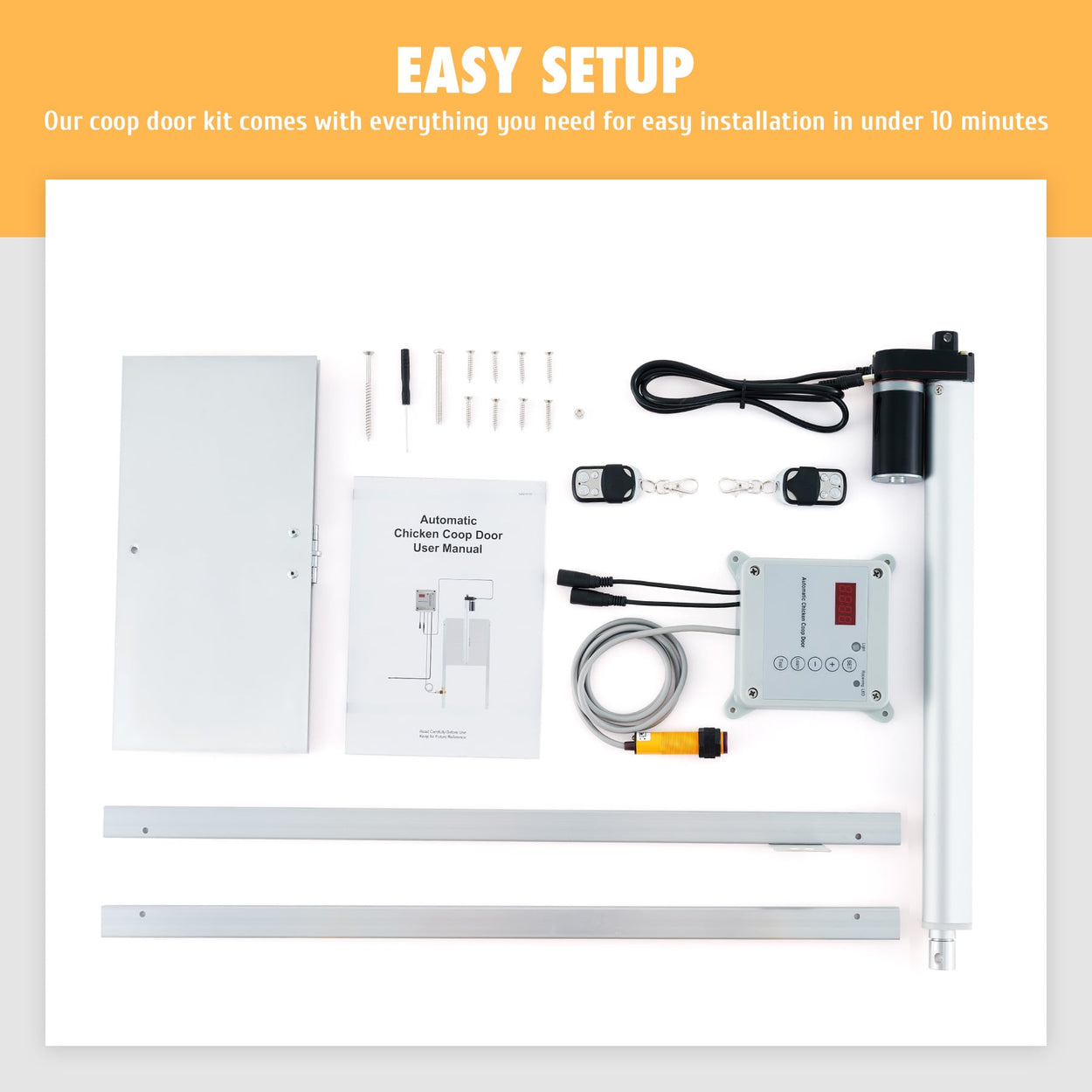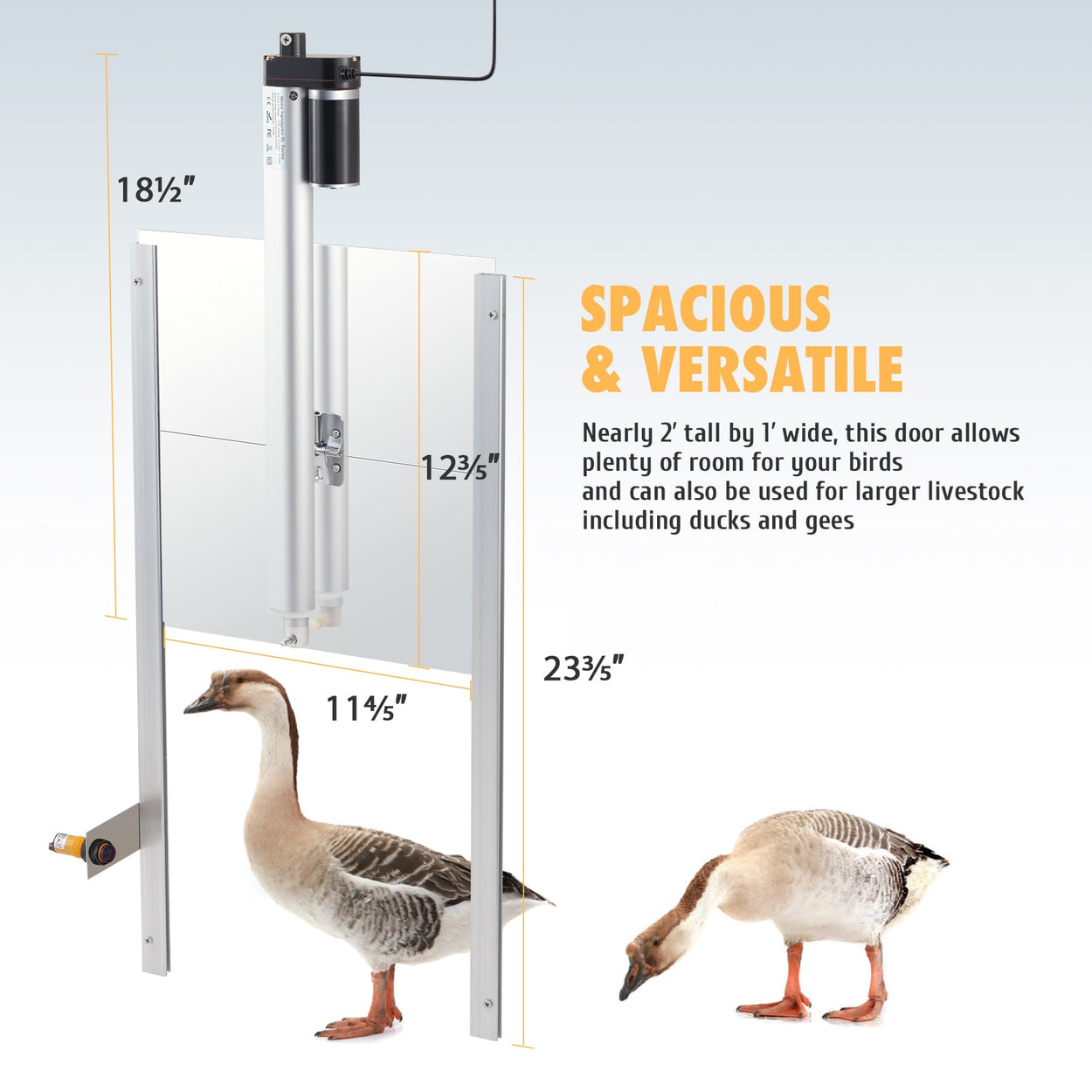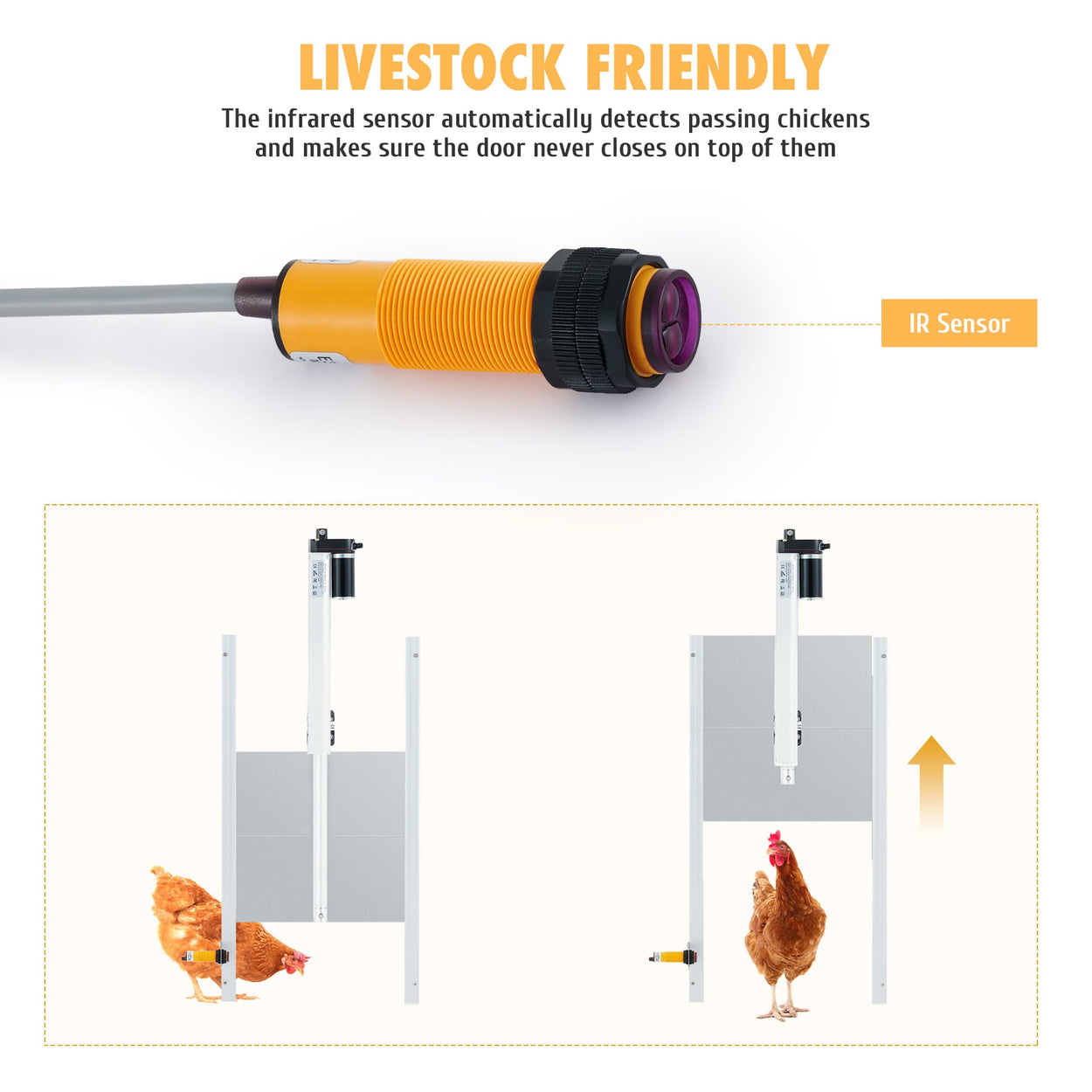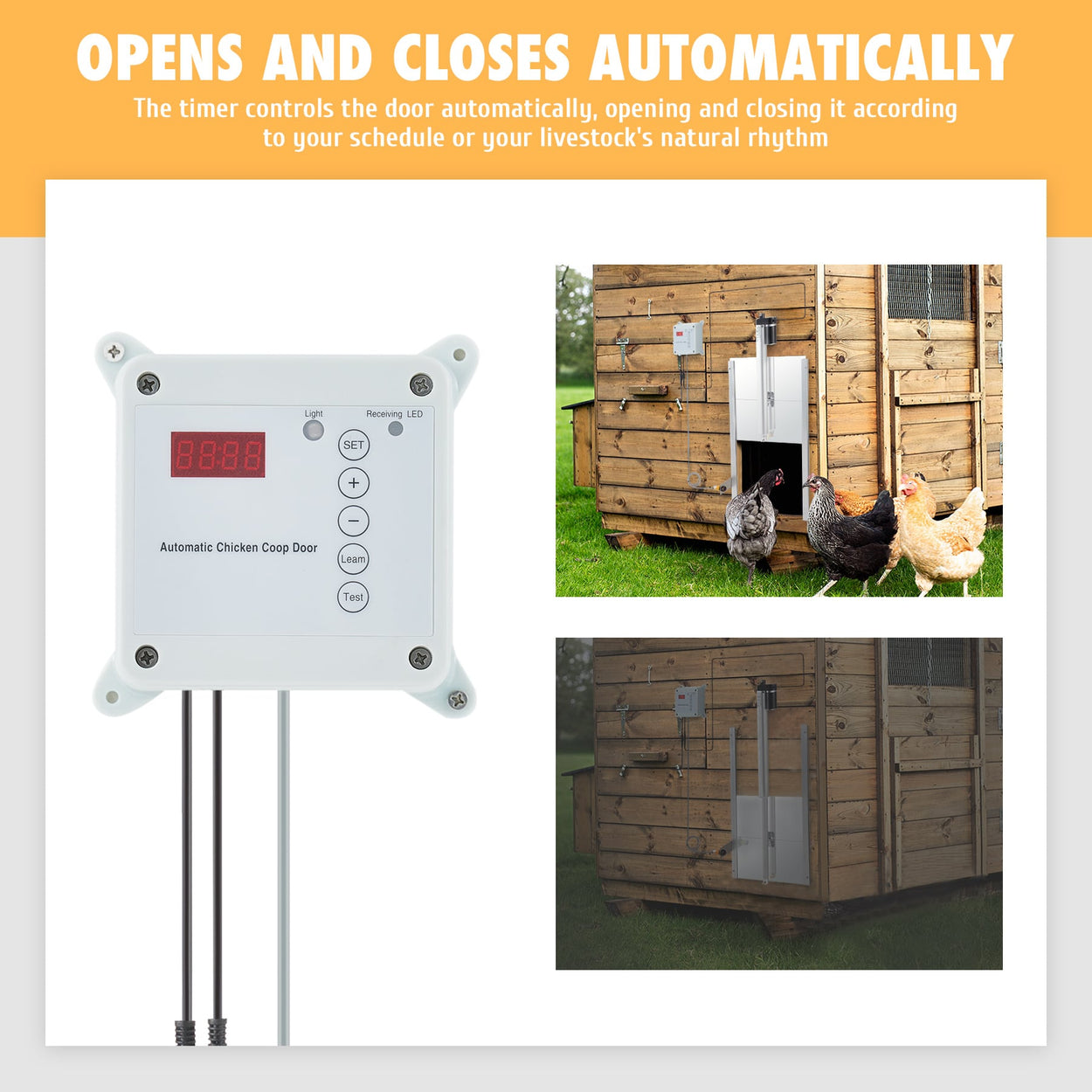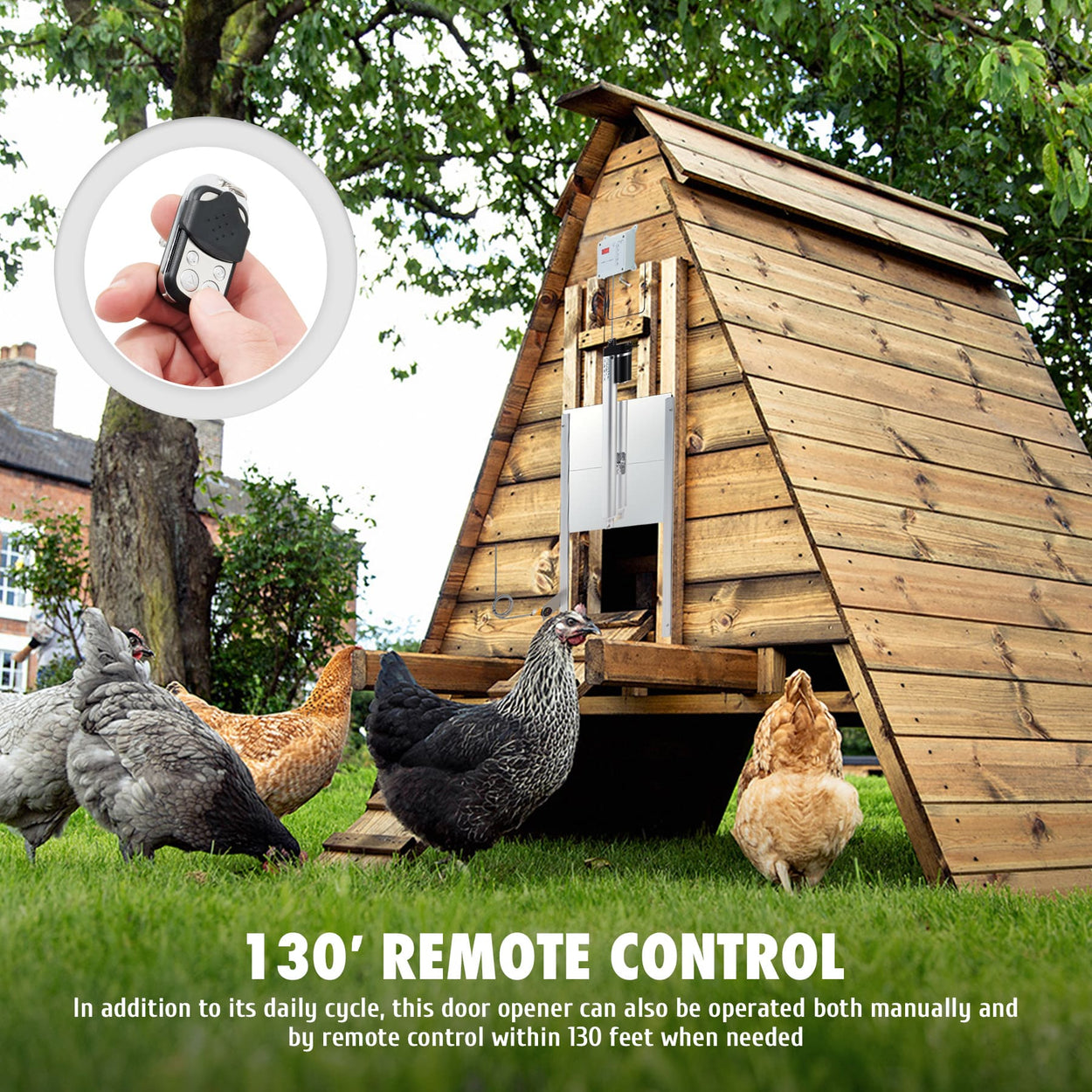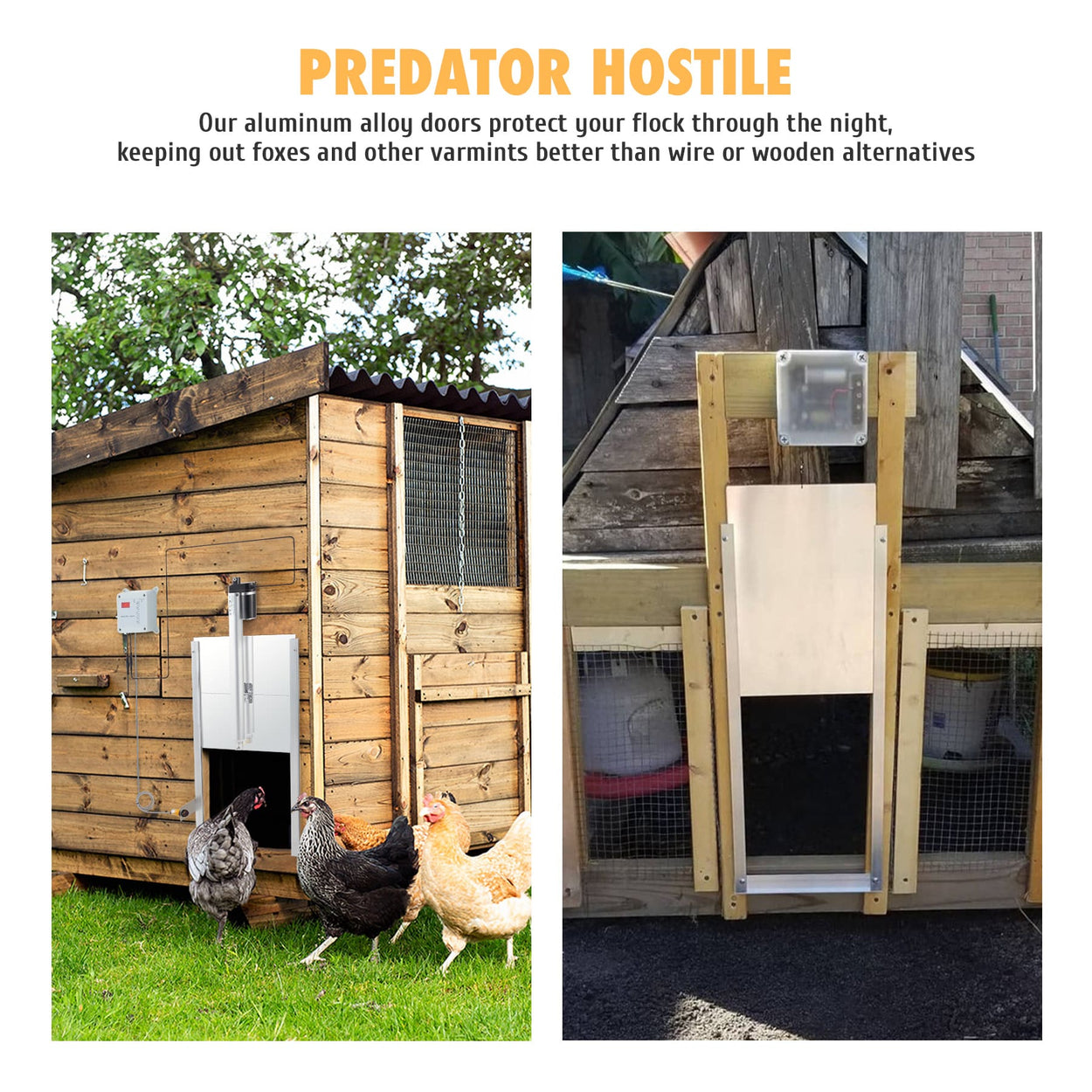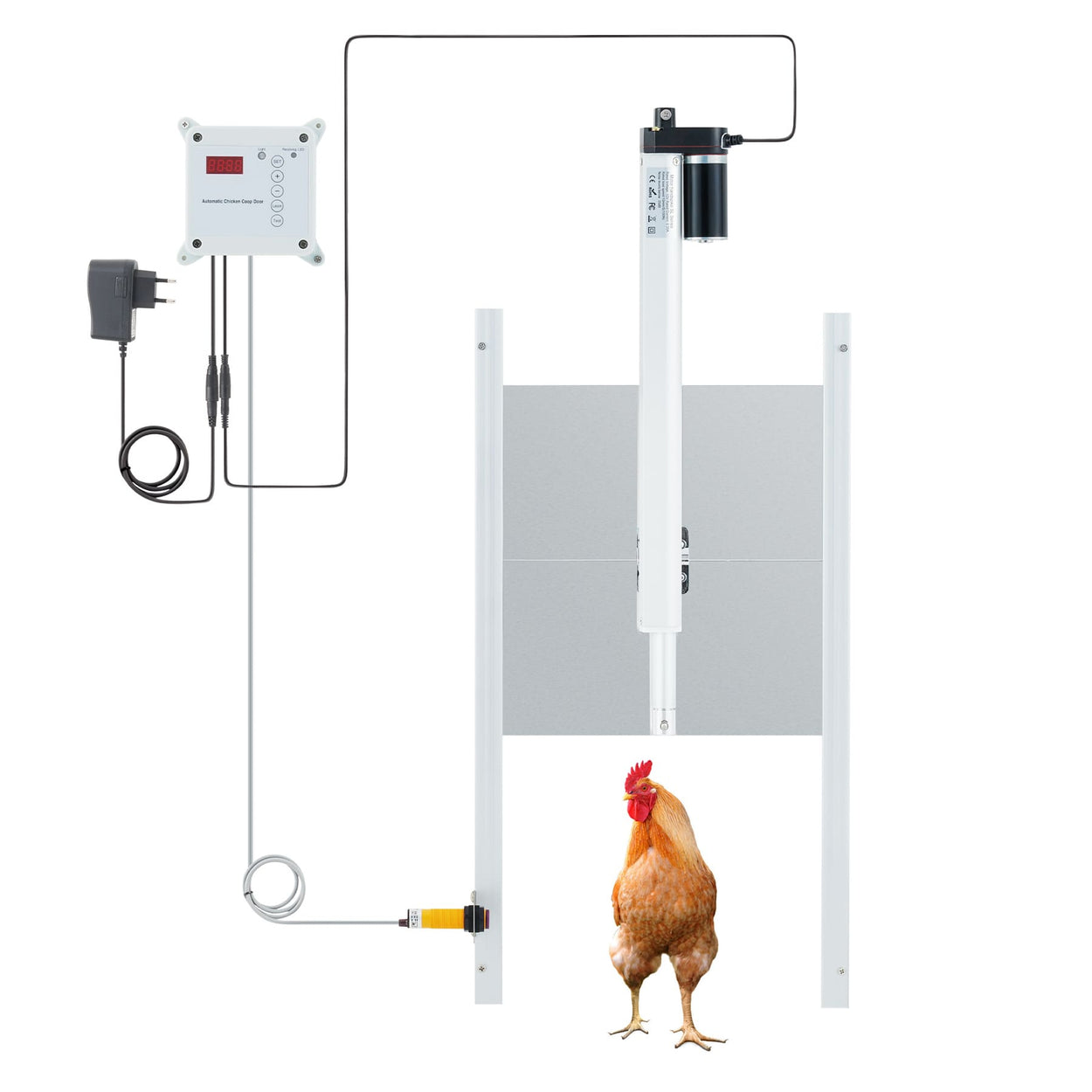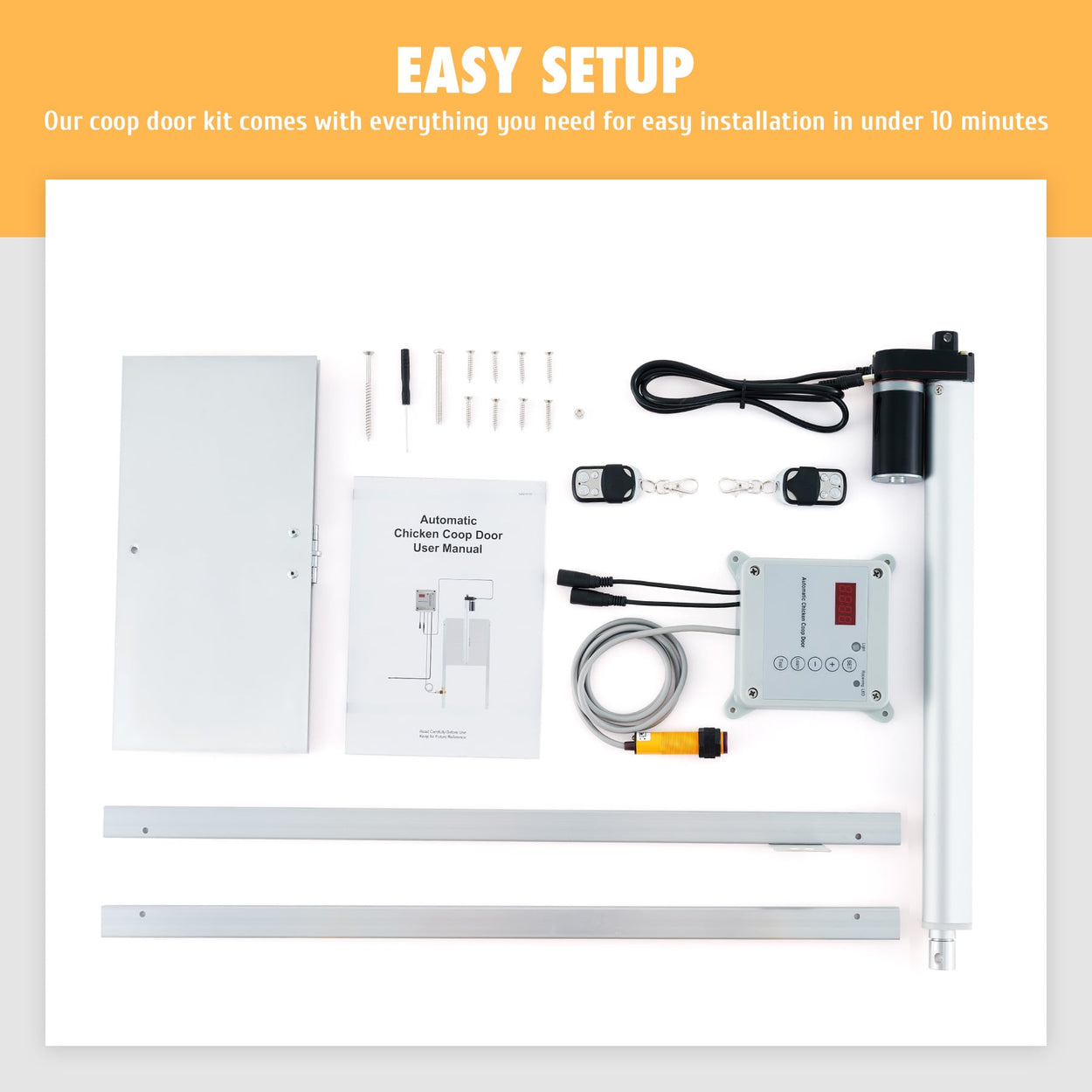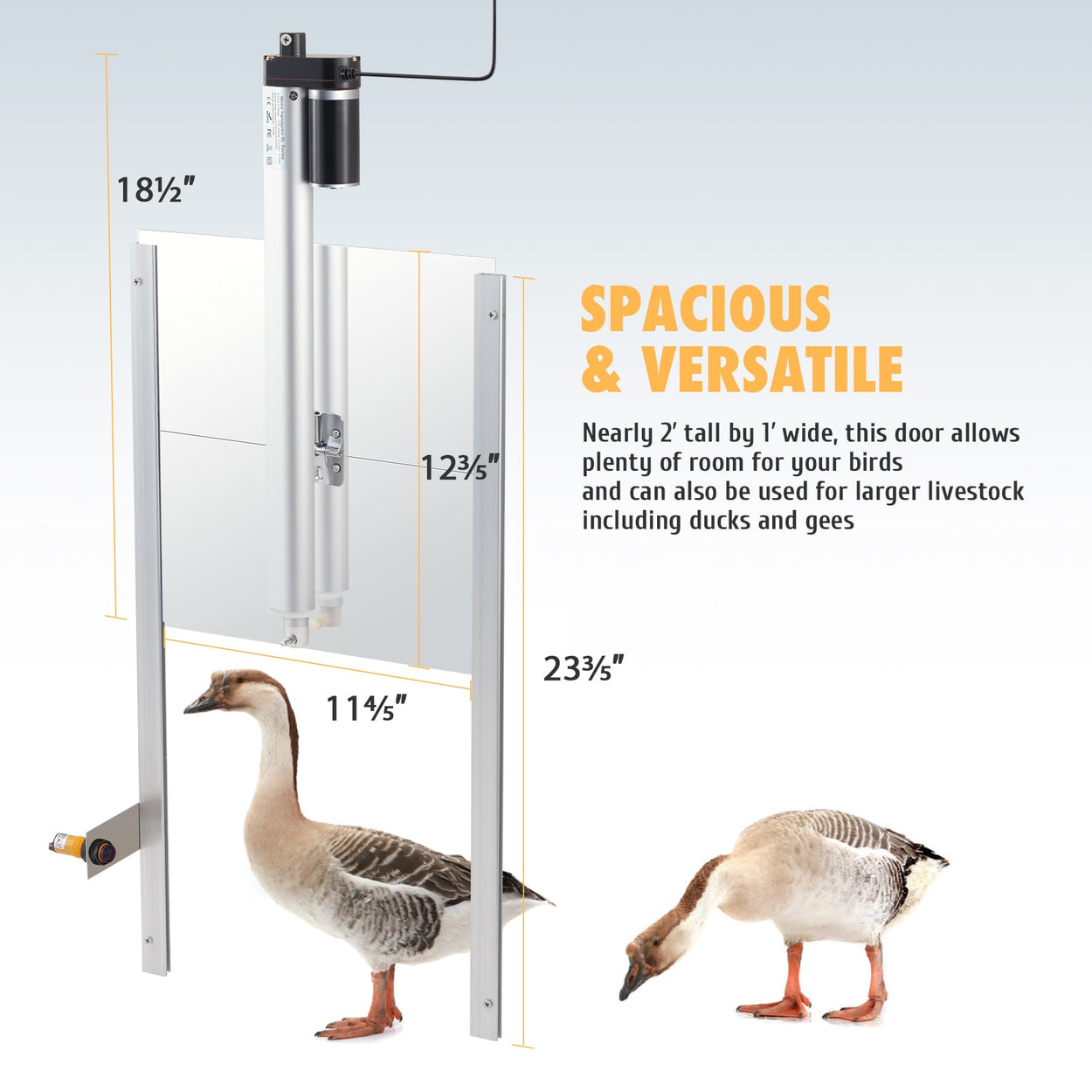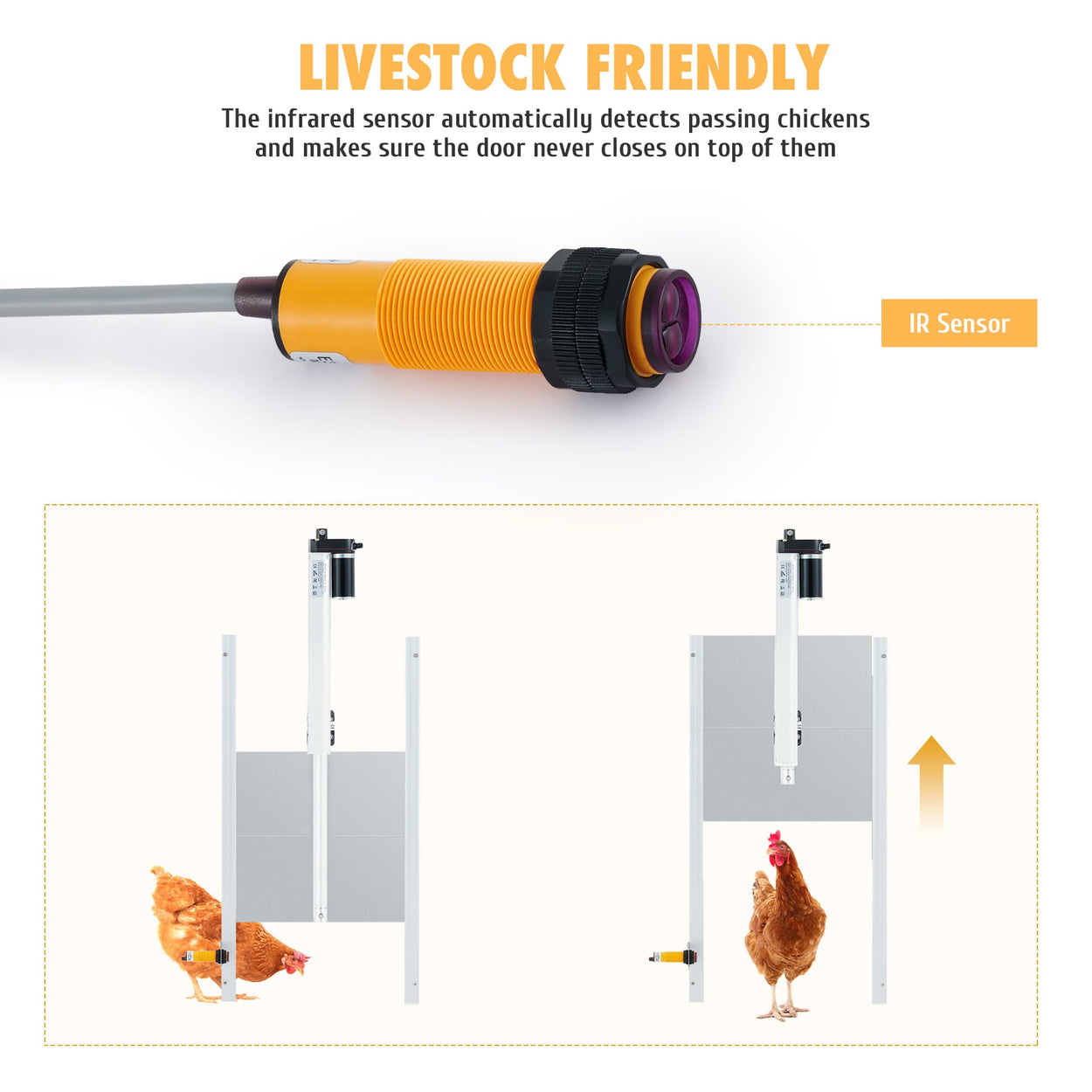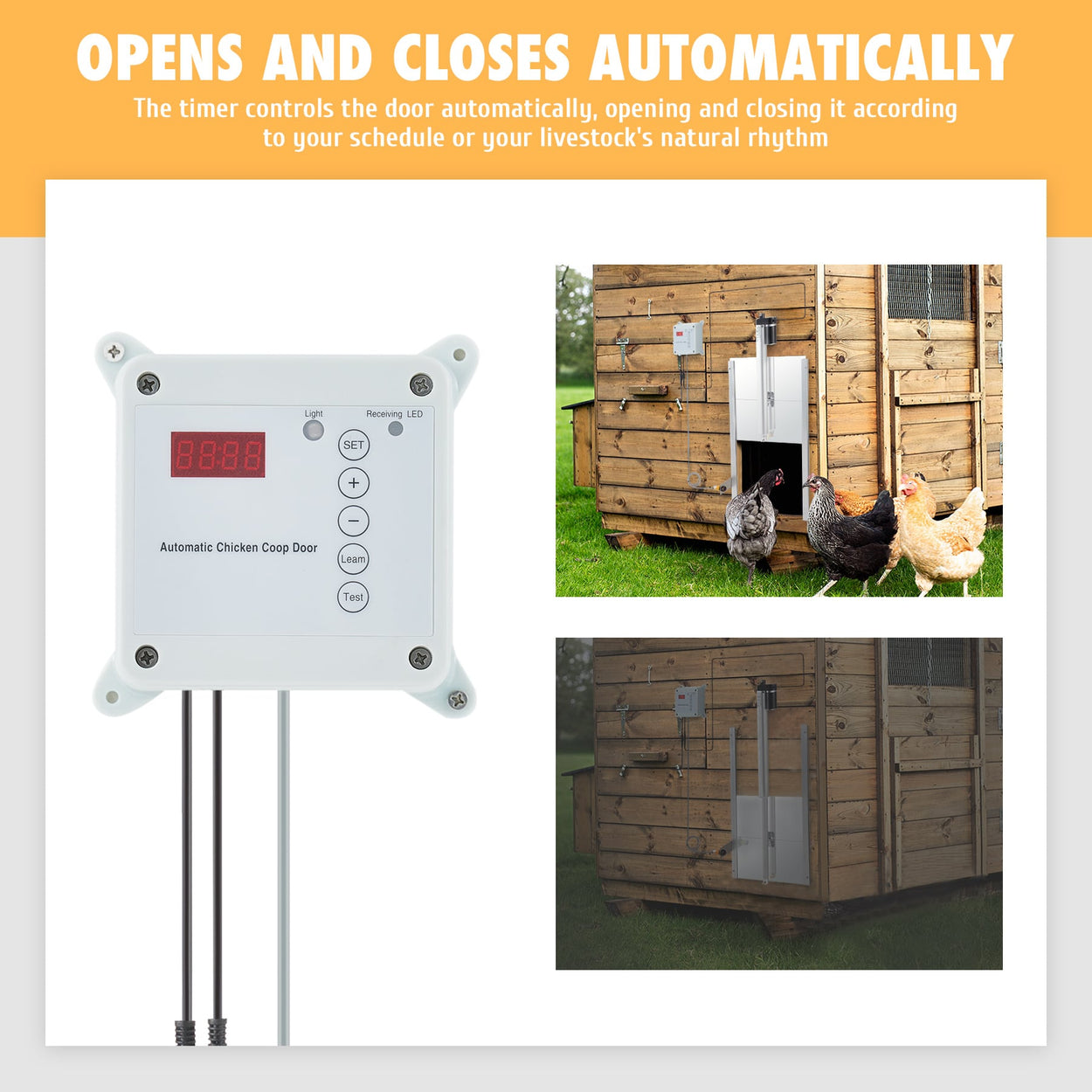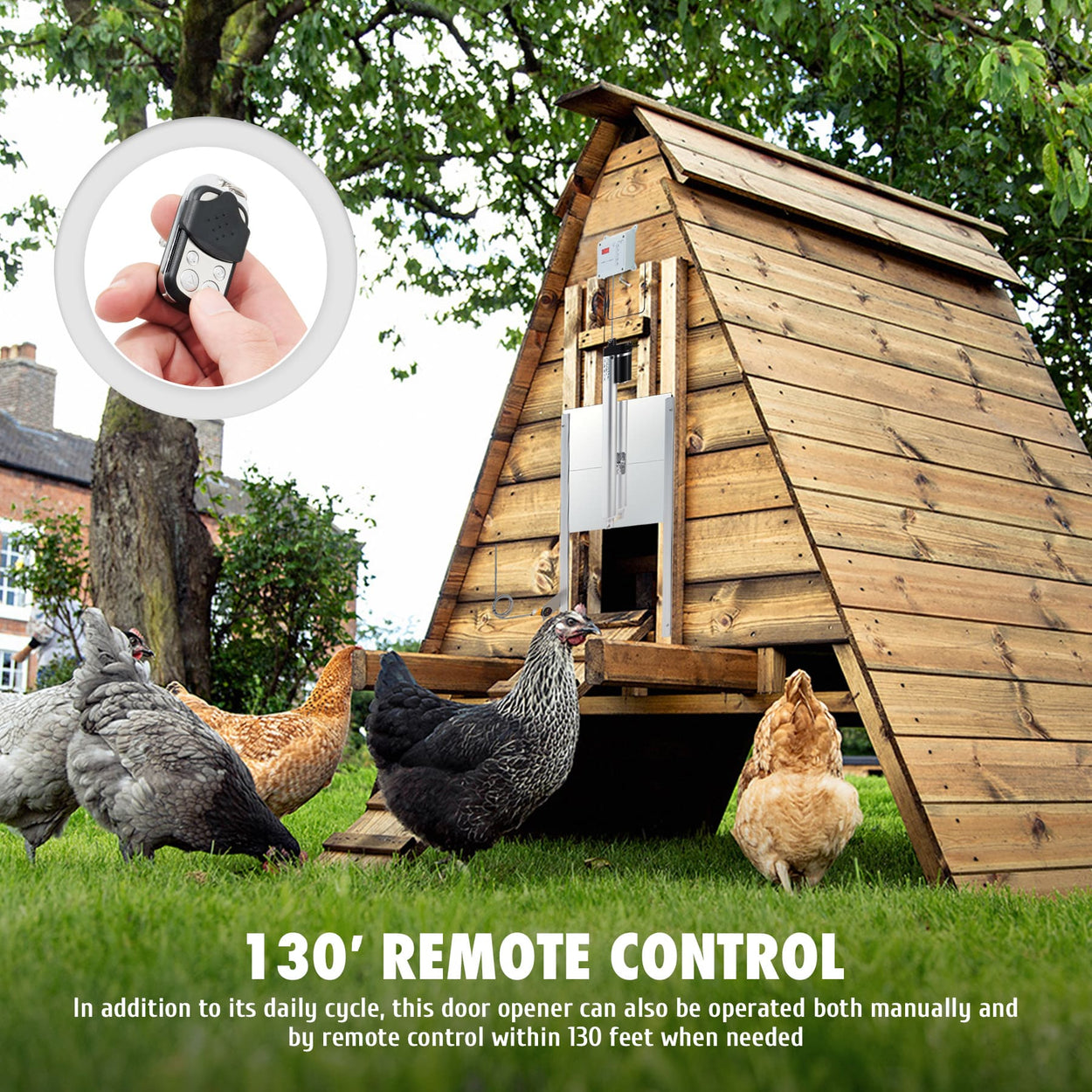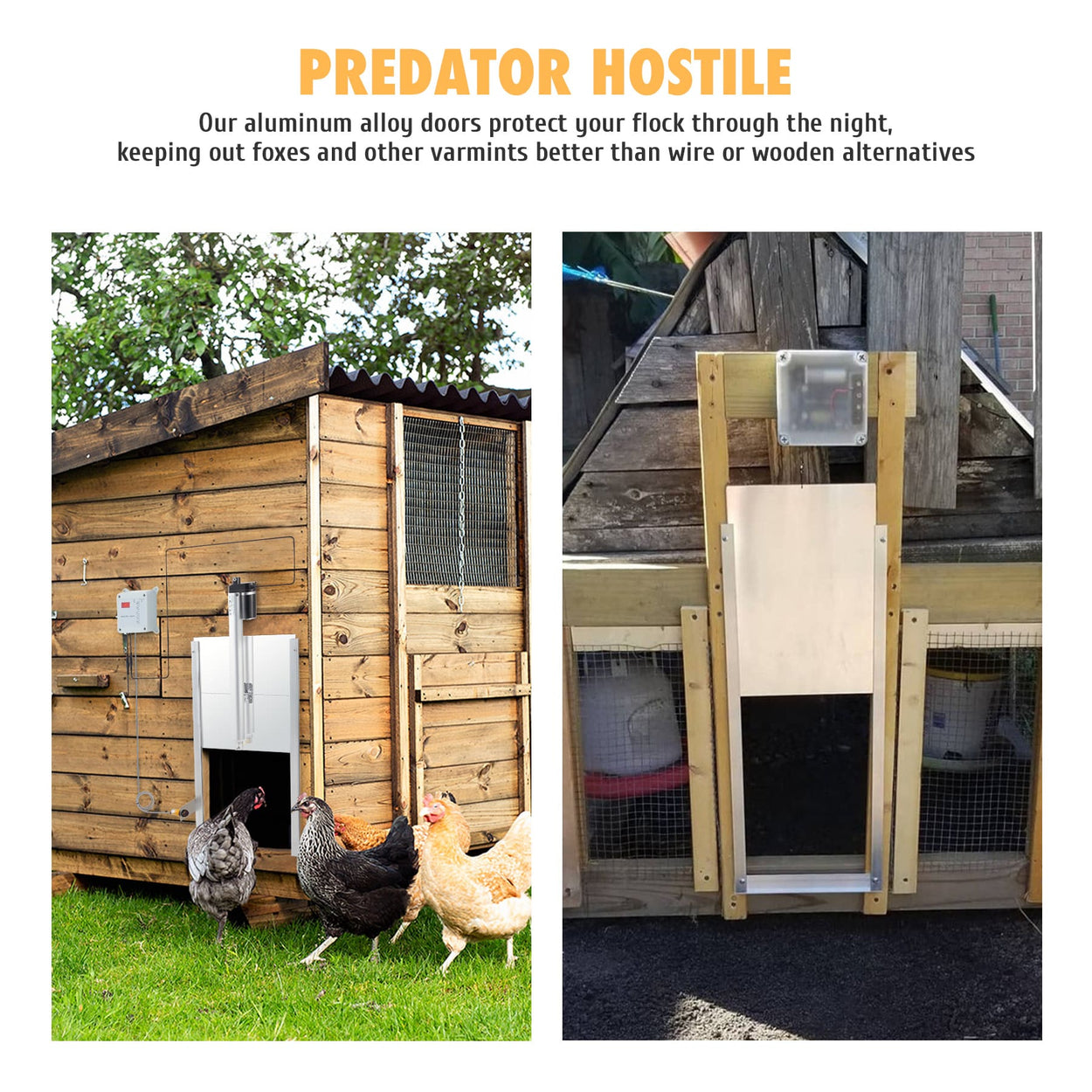 CO-Z
CO-Z Automatic Chicken Coop Door, Auto Chicken Door with Timer, Electric Poultry Chicken Coop Door Opening Motor with Remotes, Full Aluminum Coop Door with Light Sensing Operator for Smart Home Farms
Features:
Auto Open & Close: CO-Z's automatic coop door uses both dependable light sensor and weatherproof timer to open things up and close them down according to your schedule or your animals'; designed for chickens, it's still large enough (23.6x11.8 in.) to fit ducks and other birds as well
Bird Safety Mechanism: The infrared sensor stops the door from closing on top of any late-arriving birds; the aluminum alloy construction keeps predators out at night and provides years of corrosion-proof use
Weatherproof Construction: The 66W DC motor plugs into any standard socket and runs dependably at a whisper-quiet 35 decibels; its casing is IP44 to handle rain and other inclement weather reliably
BackUp Remotes: For dealing with problem birds or emergencies, two remotes also come included to easily operate the chicken door from up to 130 feet away; the door itself also includes a manual control when needed
Assembles Quickly, Lasts Years: Our automatic coop door kit includes everything you need, including timer, remotes, and more, installing in under 10 minutes and plugging into any standard outlet; order this chicken coop door kit today, assured by its strong 1 year warranty and CO-Z's usual friendly 24/7 customer service!

Custom Timer

Our system's timer lets you set the door to open and close according to your schedule or following the natural cycles of your livestock.

 

Handy Remotes

In addition to its daily cycle, this door opener can also be operated both manually and by remote control when needed. The two included remote controls work up to 130 feet away for easy use from your home or barn.

 

Safety Sensor

The system's infrared sensor automatically detects passing livestock and makes sure the door never accidentally closes on top of one, even when it's running late to the coop.

 




Protective Casing

The durable control box ensures smooth operation of your coop's door with the hard case protecting it from debris and inquisitive poultry.

 

Light Sensor

This coop door can also be set to automatically open at dawn and close at dusk according to your preferred 9 light sensitivity settings.

 

Plug and Play

Enjoy the benefits of this helpful kit without any need for additional wiring. 10 minutes of setup is fine, so long as there's a stable power source nearby.