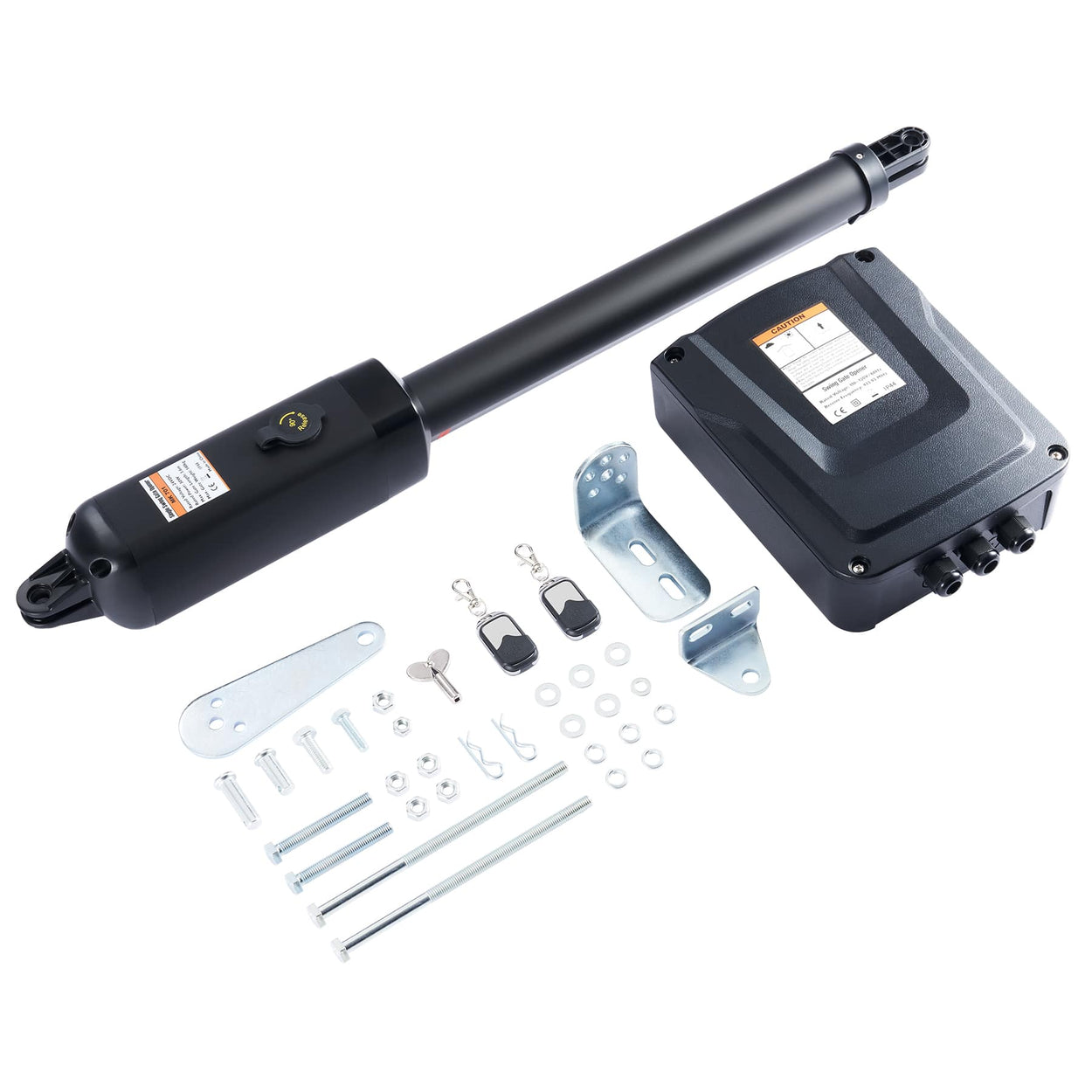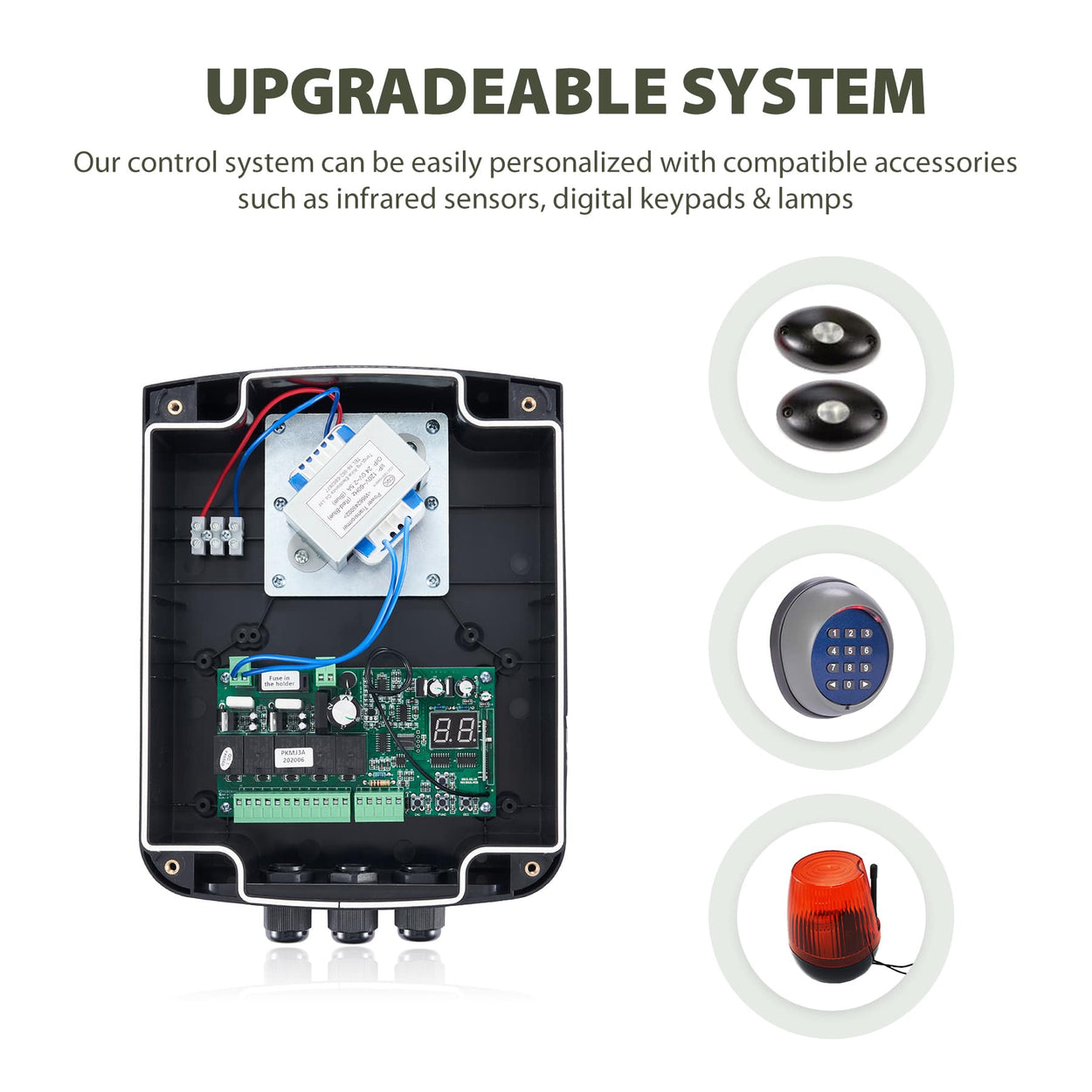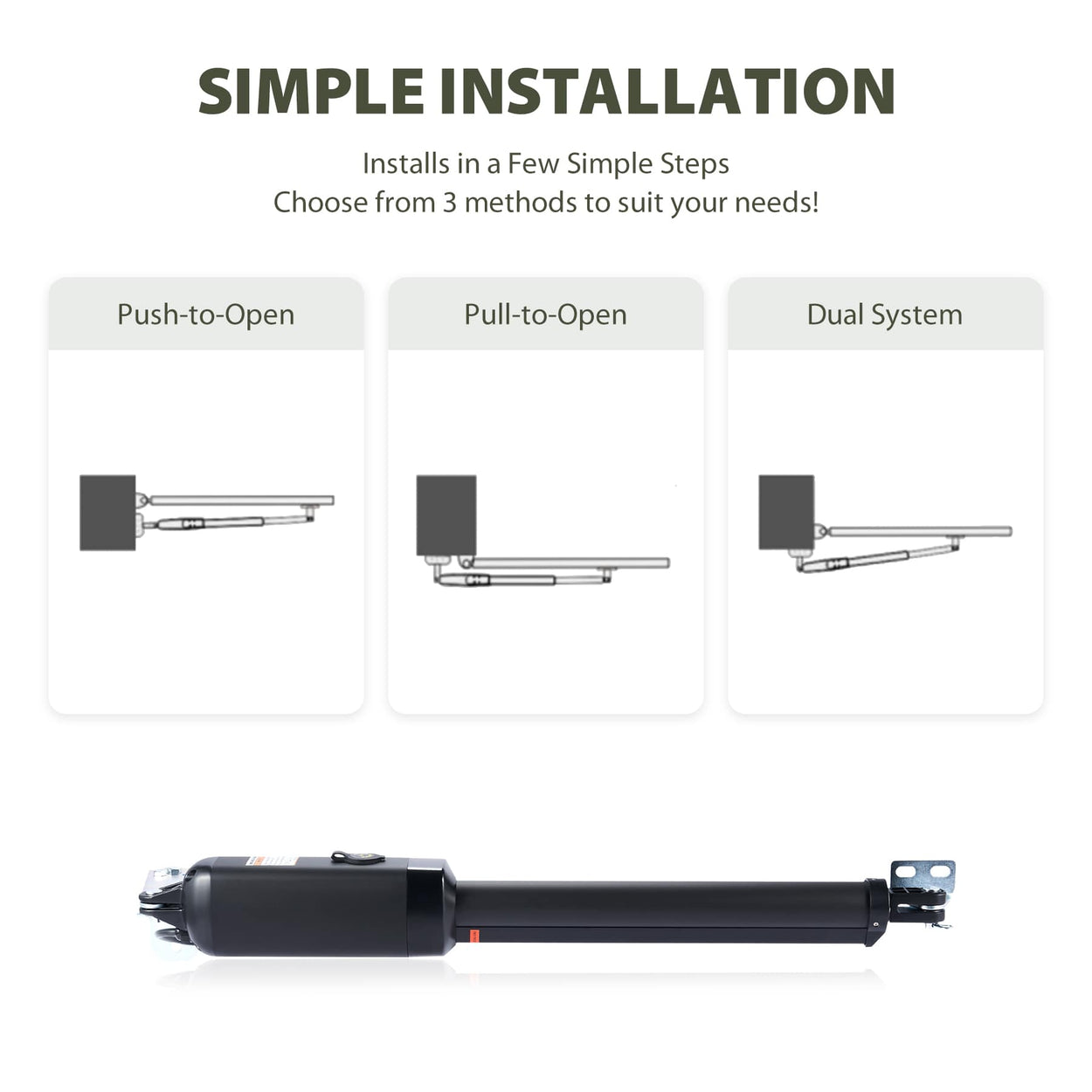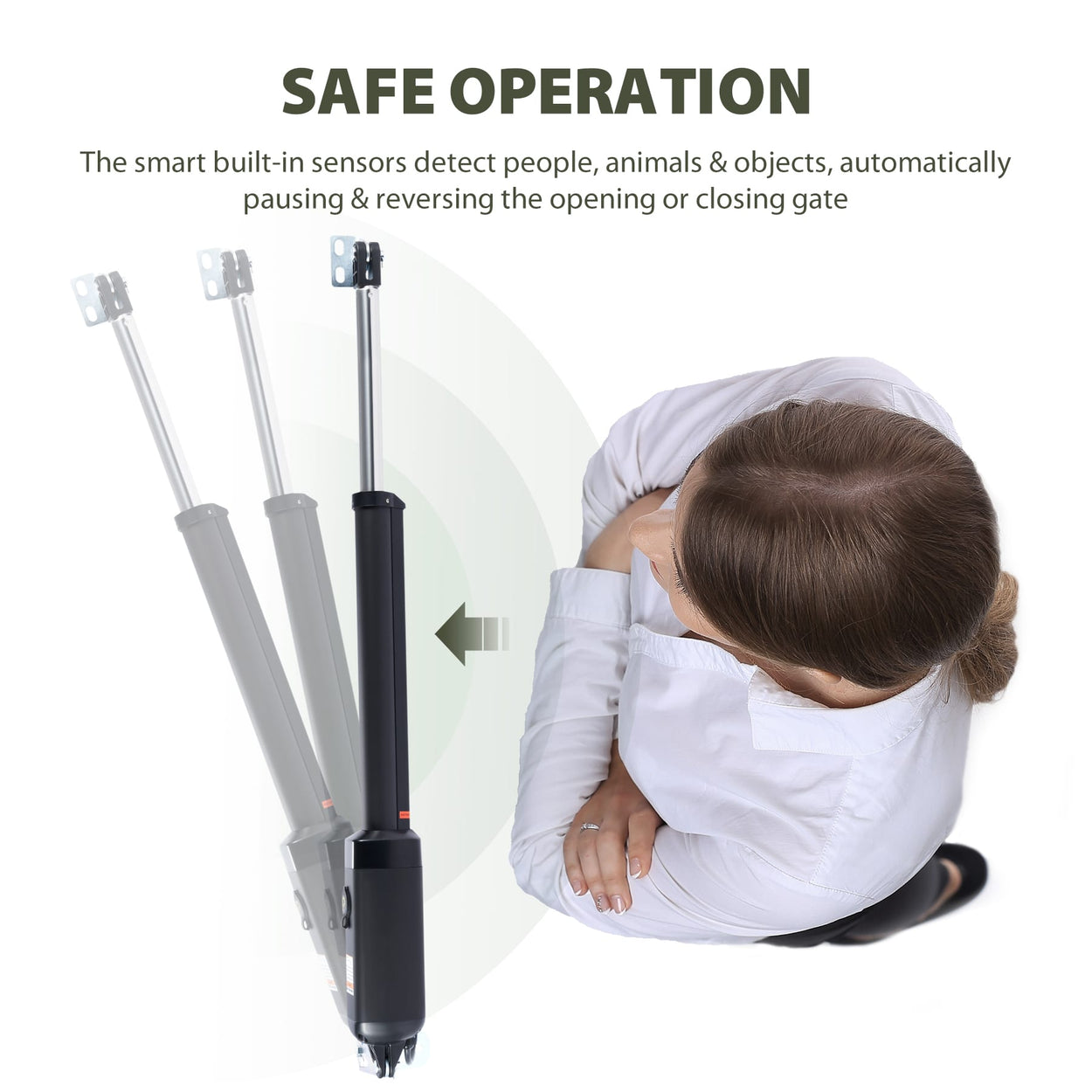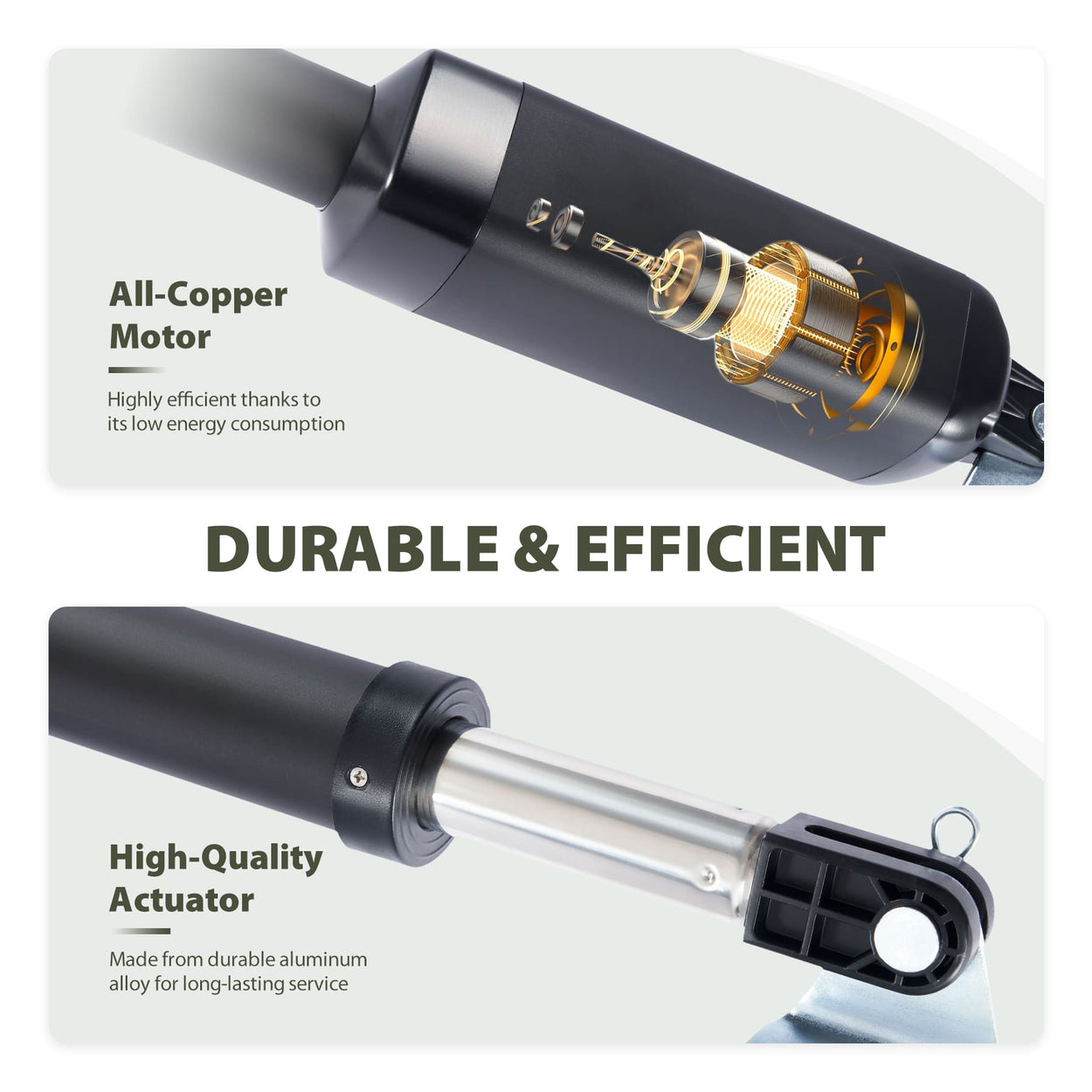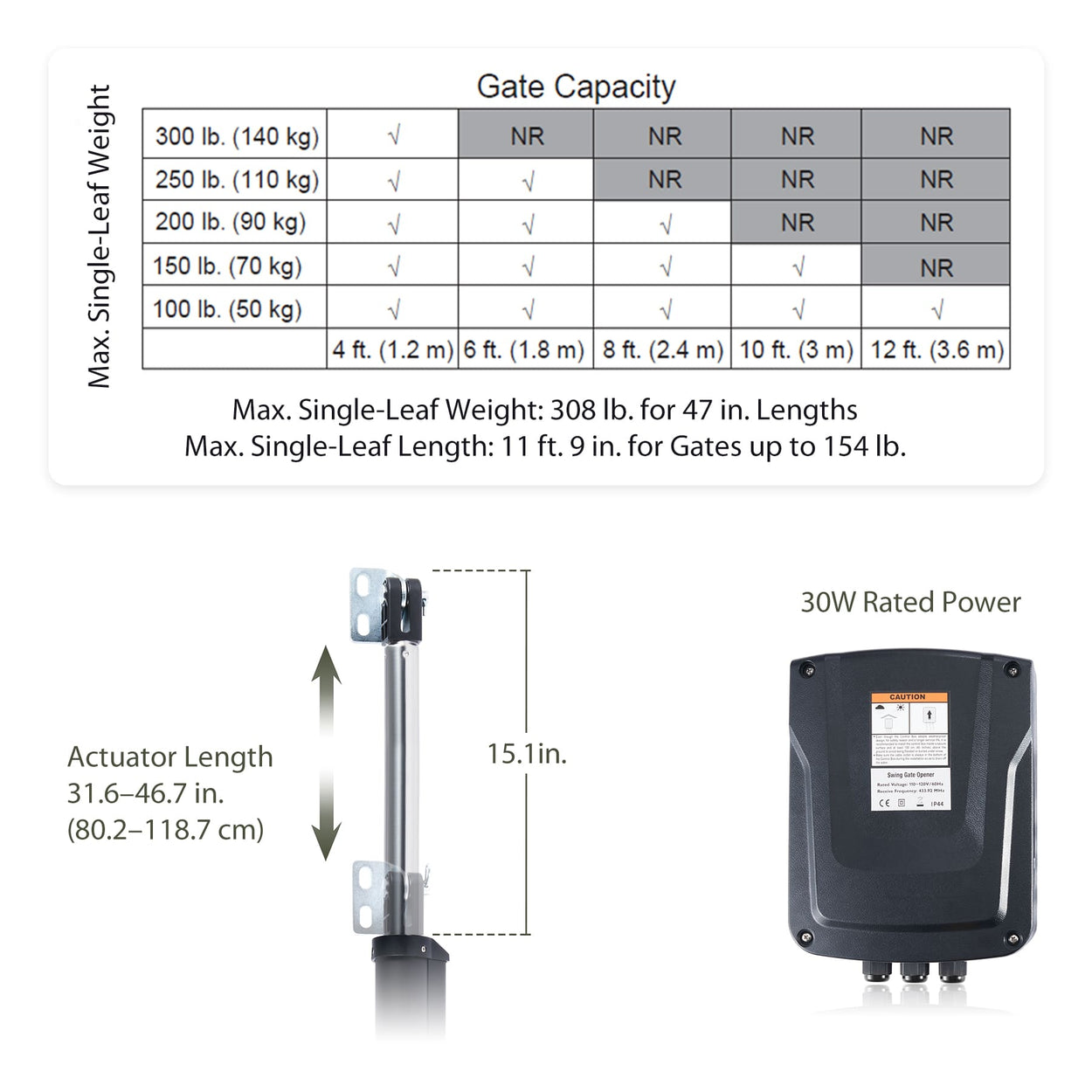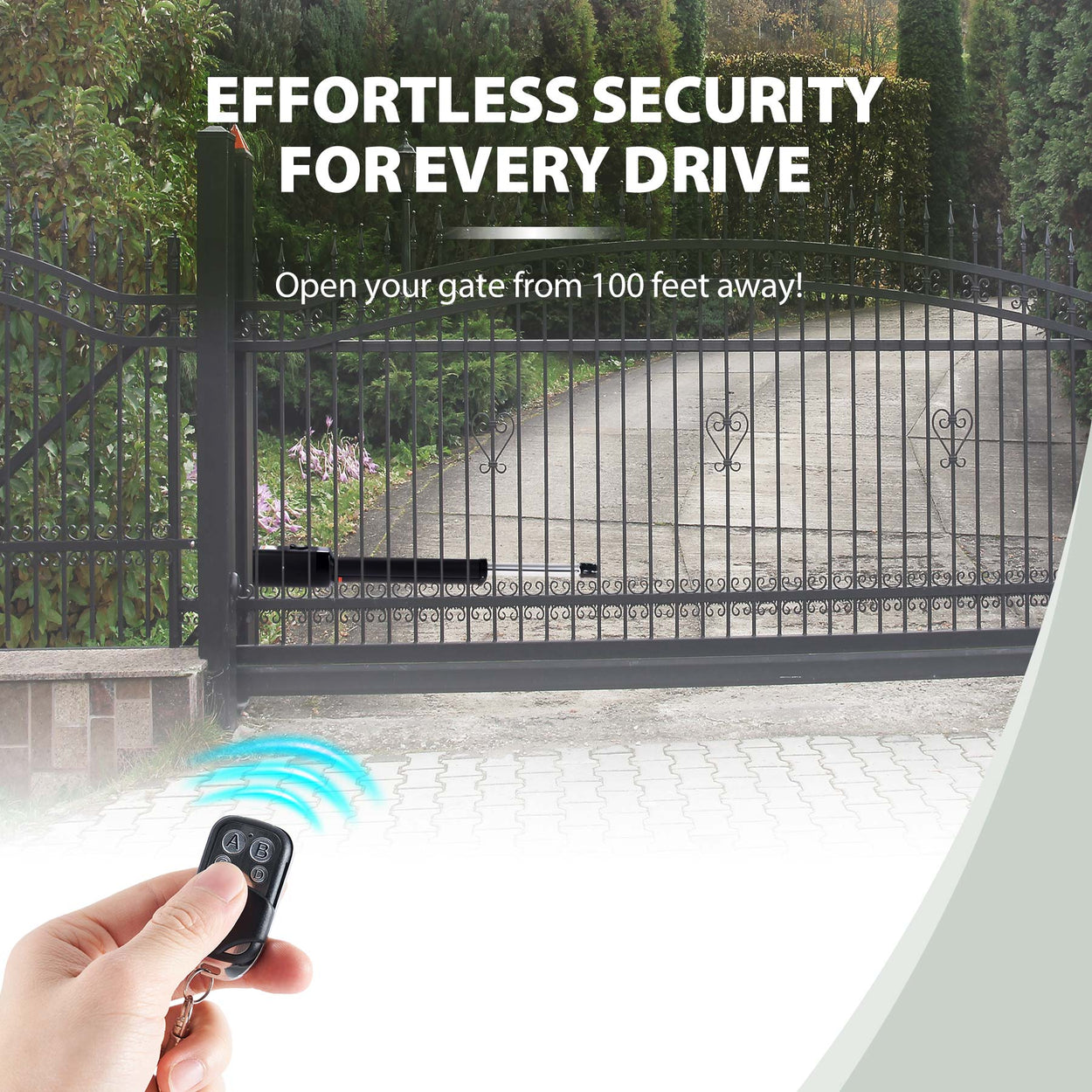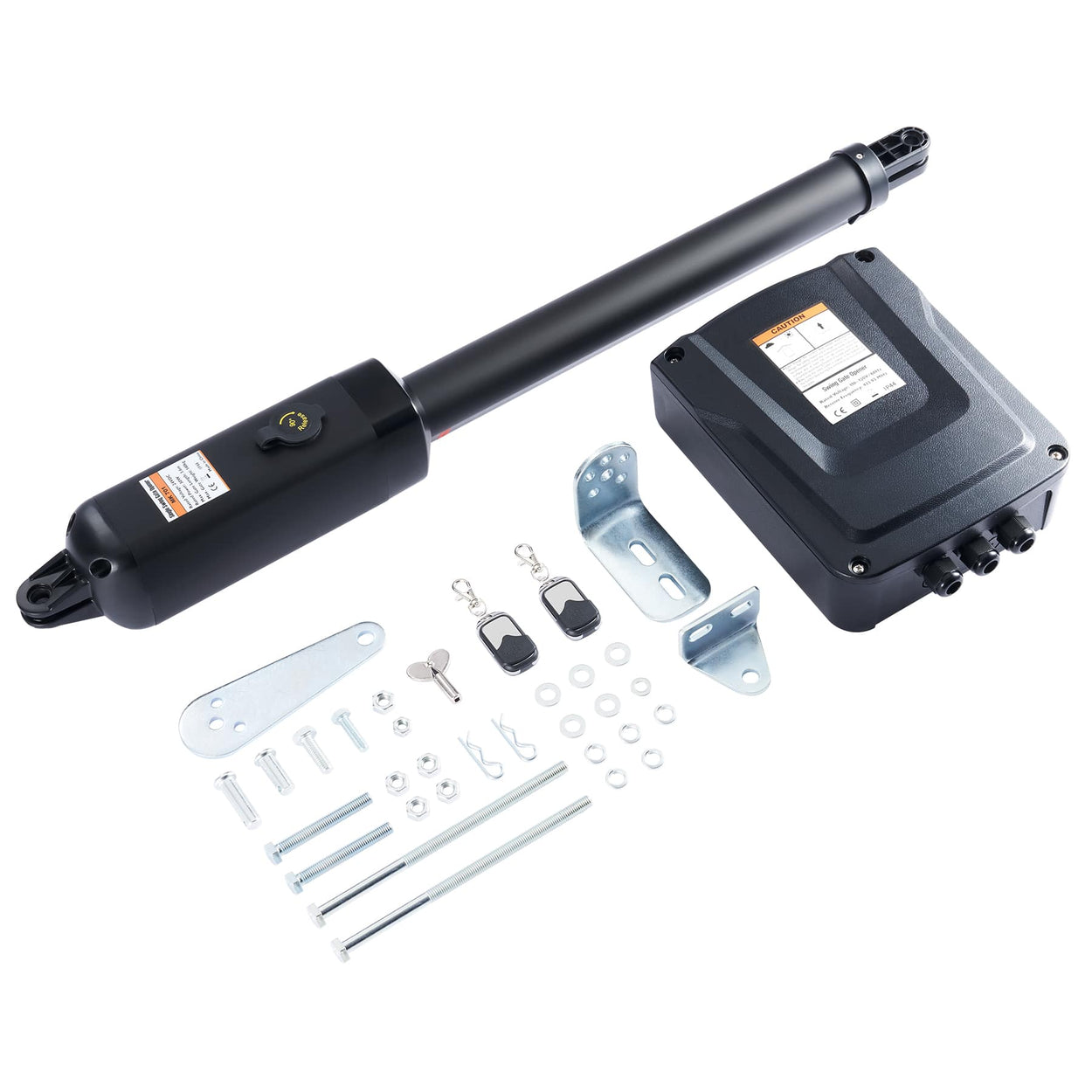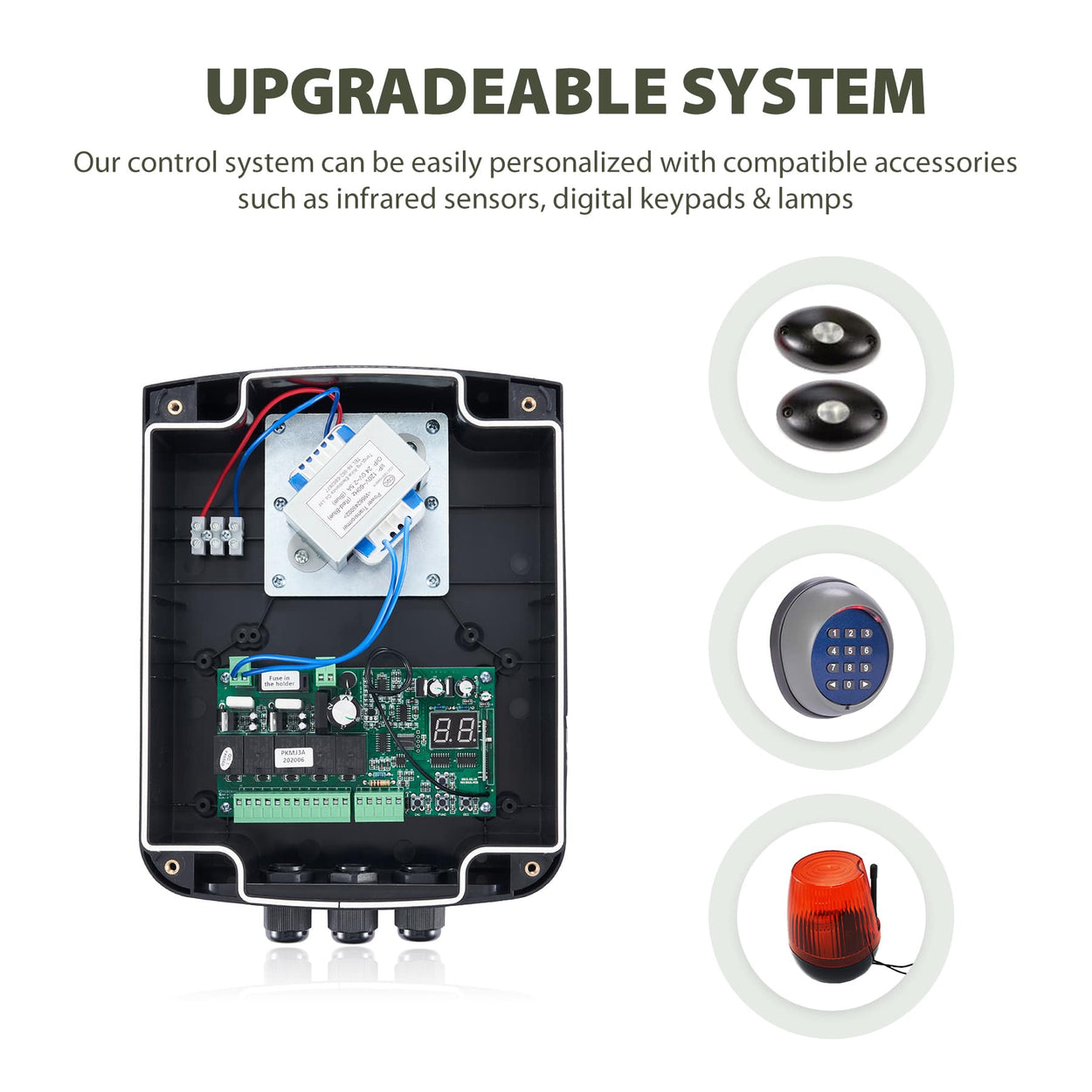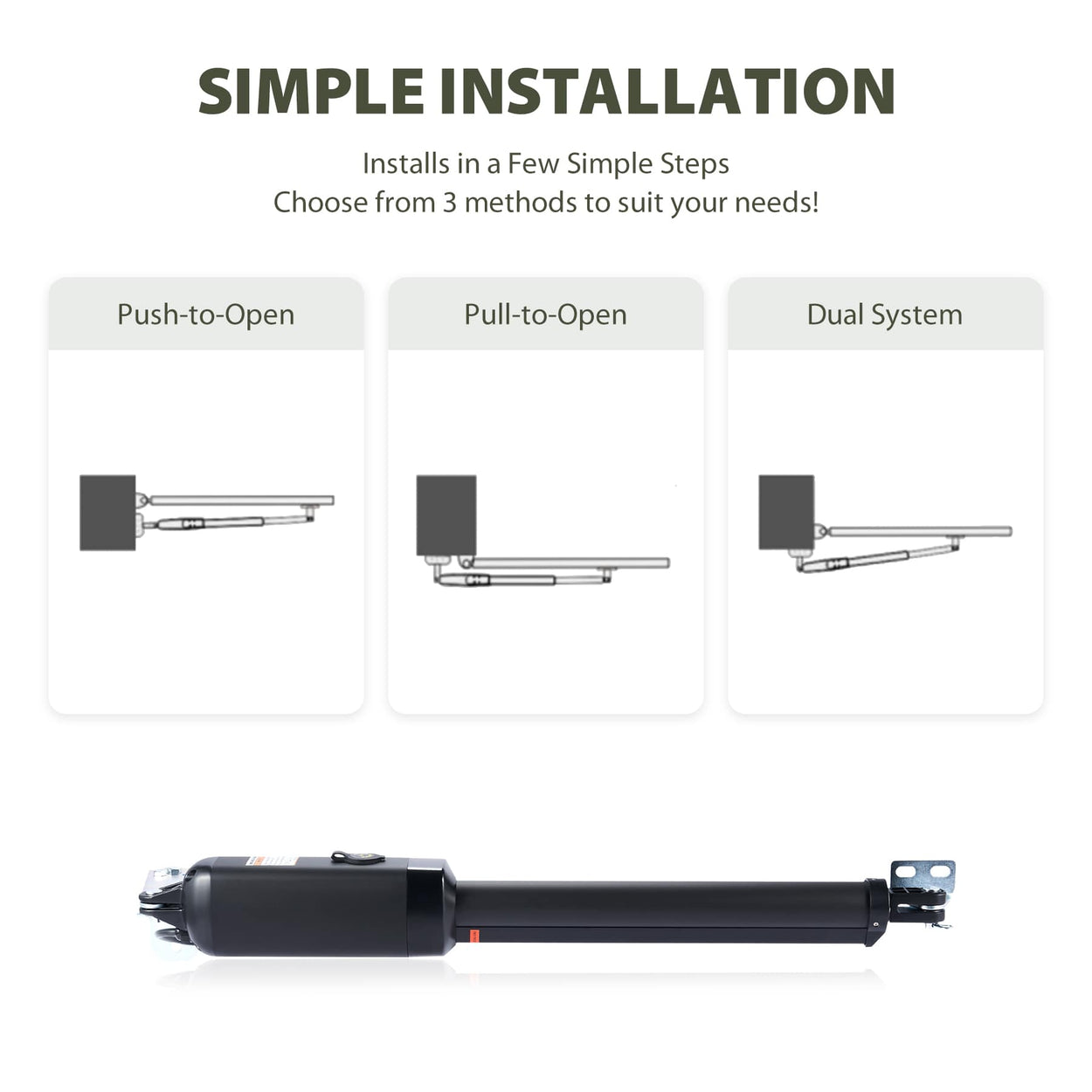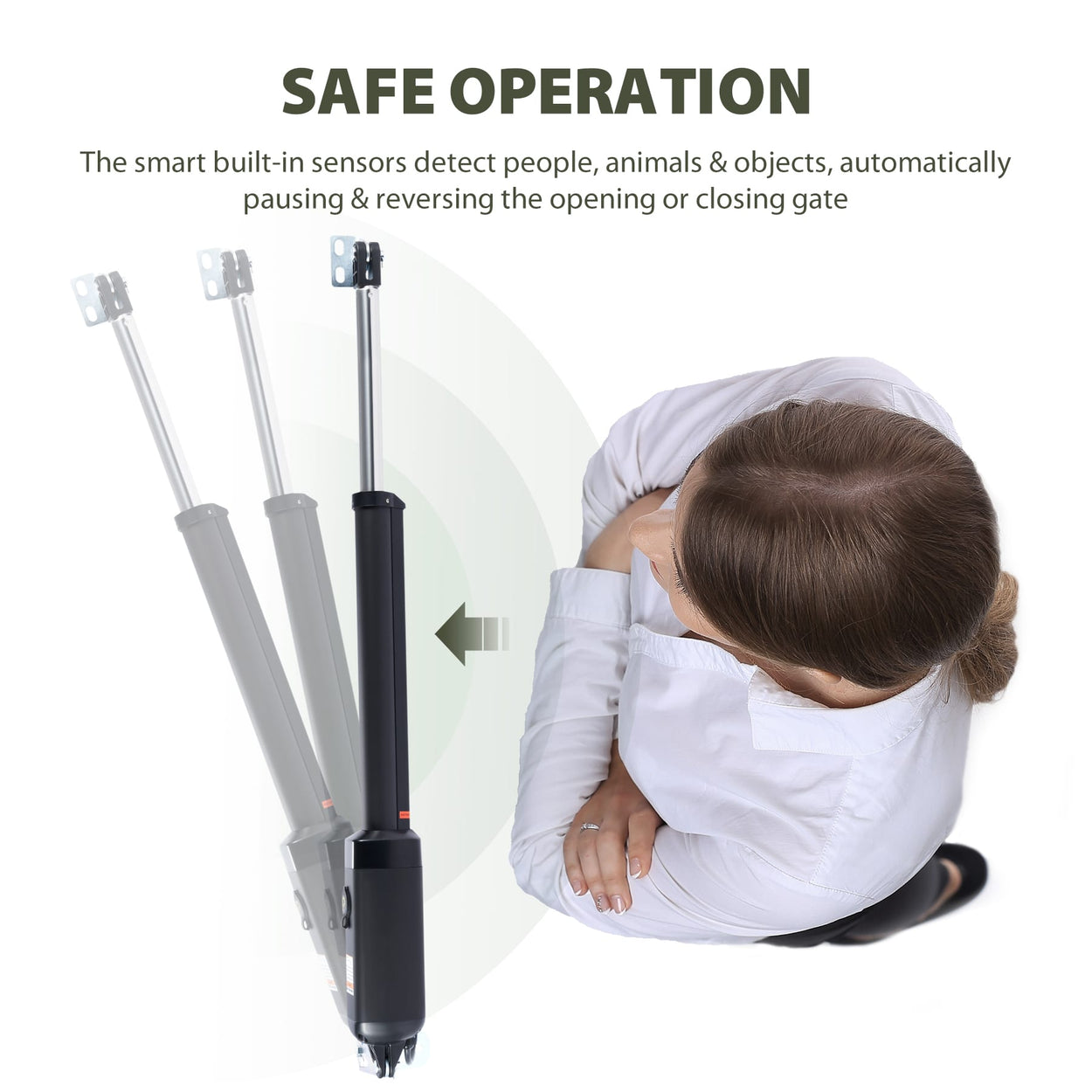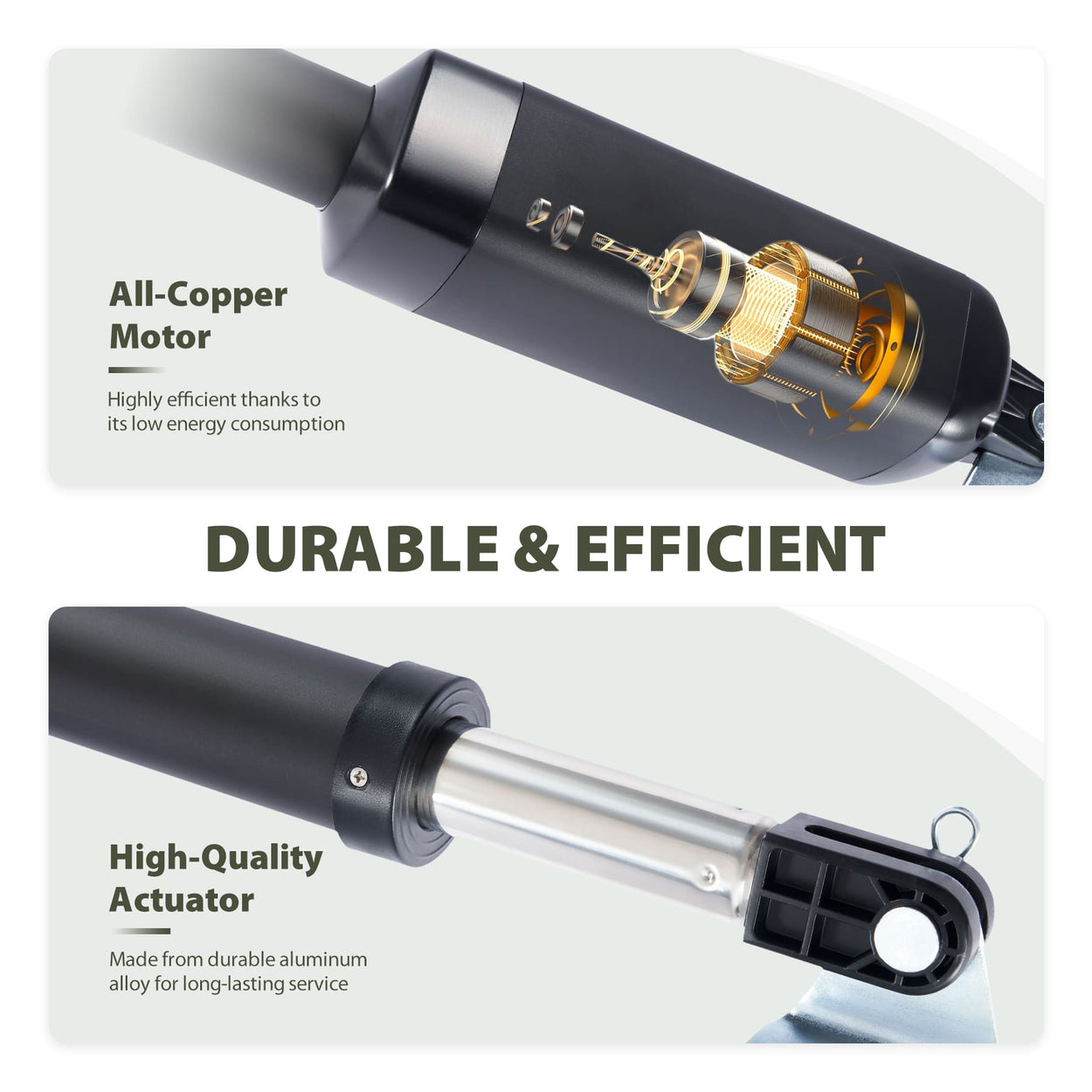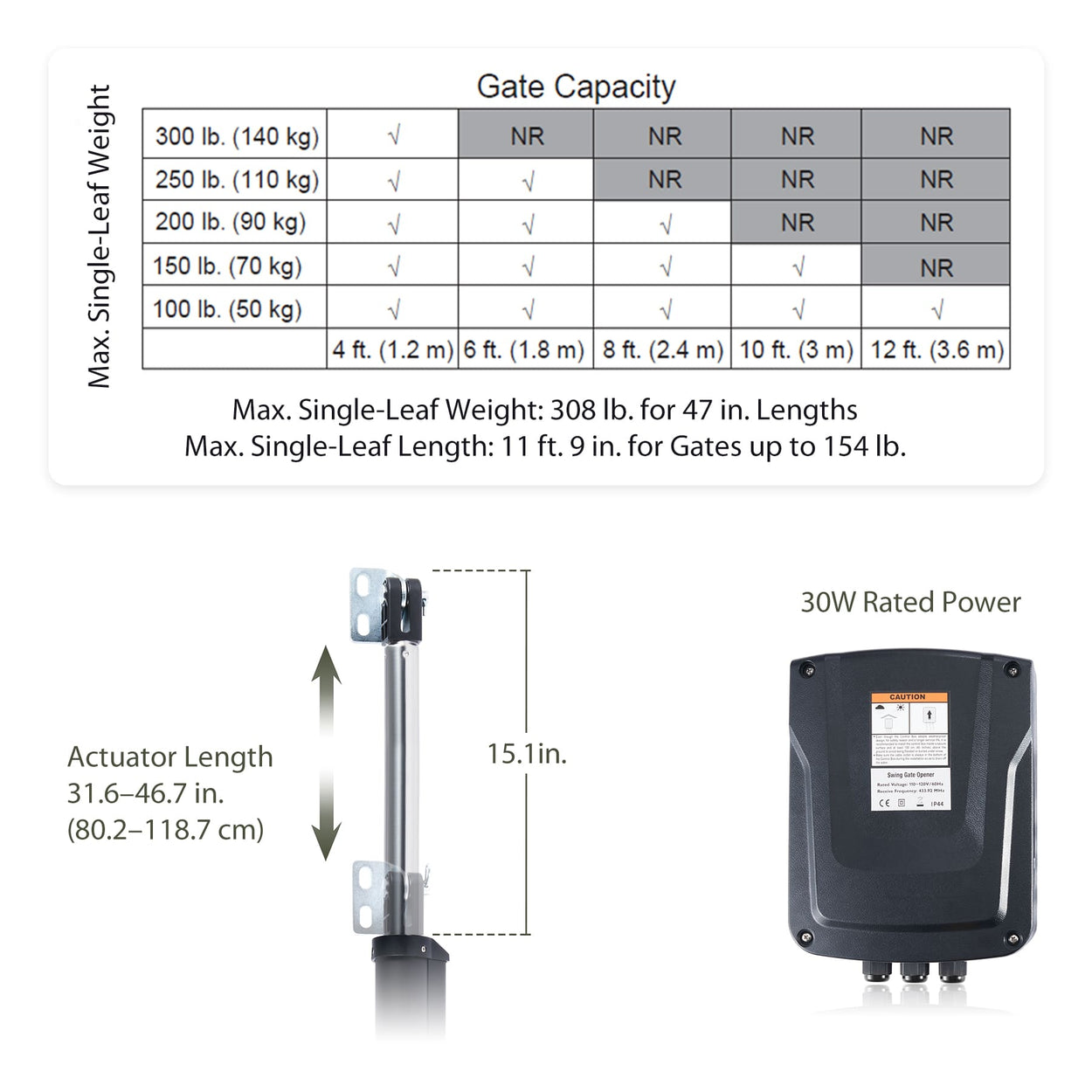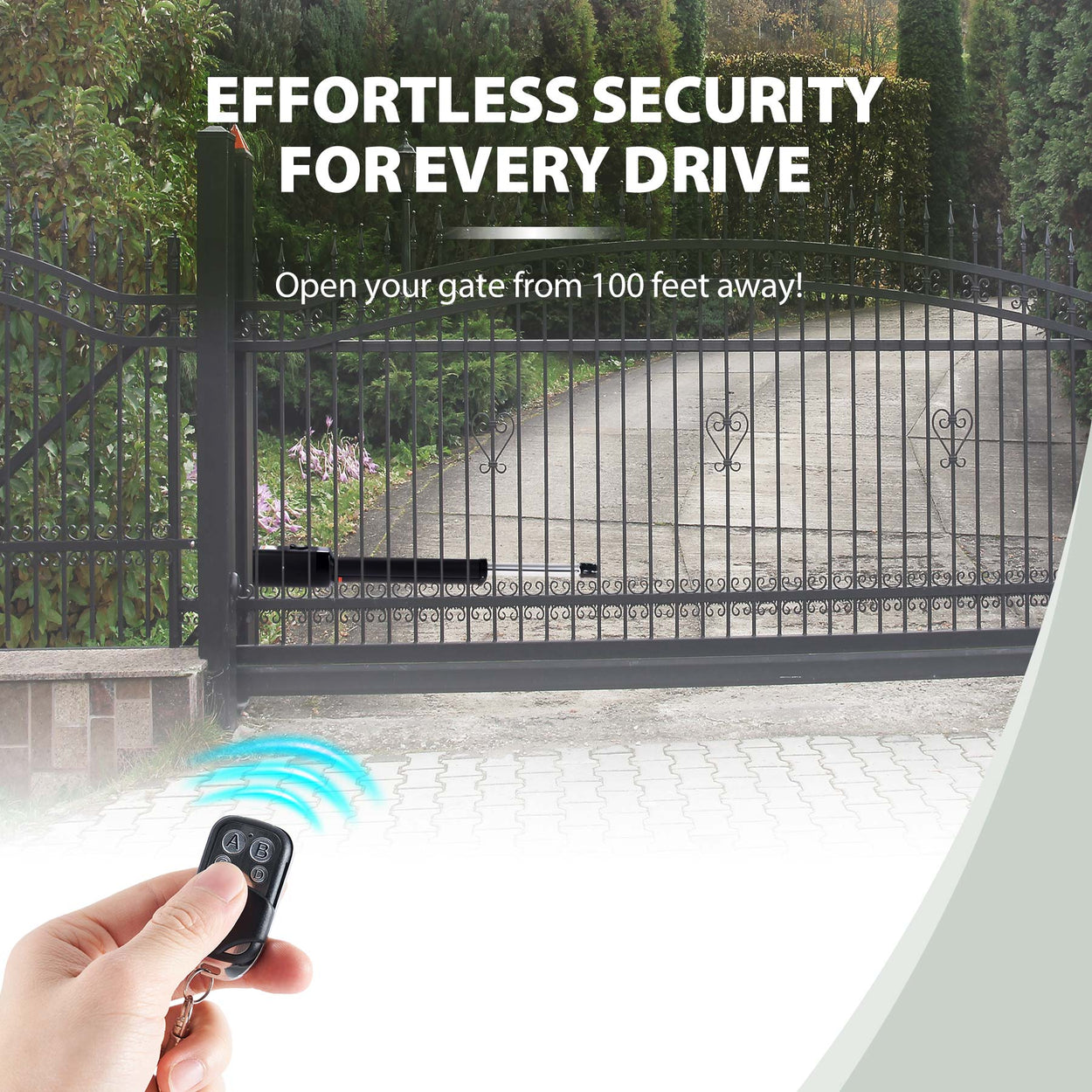 CO-Z
CO-Z Gate Opener with Remotes, Automatic Single Arm Gate Motor, 30W Swing Gate Linear Actuator, Electric Auto Close Garage Fence Driveway One Gate Operator, Complete Hardware Kit for 310lb Doors
Features:
Powerful Gate Opener: Featuring a 30W motor with low power consumption, this electric gate opener by CO-Z easily handles 4 foot gates up to 300 pounds, 11.8 foot gates up to 100 pounds, and everything in between
High-Quality Construction: Our electric gate opener is constructed with high-quality aluminum alloy and includes an all-copper motor performing work with high-efficiency and low energy consumption
Wireless Control: This automatic gate closer comes with 2 remote controls and supports up to 25, easily accommodating large families, small communities, schools, clubs, and more and opening your property from up to 100 feet away at the push of a button
Full Protection: Our gate opener automatically closes after opening but reverses its operation if obstacles are detected; the frequency encryption technology protects your remote controls from spoofing and keeps your gate secure against intruders
Satisfaction Guaranteed: This swing gate opener is easy to install with all the necessary tools included and can be upgraded with more functions using compatible accessories including solar panel kit, driveway alarm, and more; order with your peace of mind assured by CO-Z's usual strong warranty and friendly 24/7 customer service

Protective Cover

The durable plastic cover protects the openers' machinery from damage by animals, water, dirt, and dust to ensure long service.

Two Remotes Included

Two remote controls come included. Either style works just as easily to open your gate from the comfort of your car or home.

This device's sensors offer 100′ reception & can support up to 25 remotes, making it ideal for big families or small communities!

Easy Installation

This gate opener is quick & easy to install thanks to its straightforward design and detailed instruction manual.

 

Failsafe Release

In the event of power outages, misplaced remotes, or other emergencies, your backup key allows manual control of your gates.

 




All-Copper Motors

 

Our heavy-duty motors' pure copper wiring delivers exceptional strength, dependable performance, and good energy efficiency.

 

Aluminum Actuators

The high-quality aluminum alloy keeps the actuators both lightweight and corrosion resistant to endure years of use.

Personalized System

Our dual gate openers' control system can be easily upgraded with any compatible accessories, such as infrared sensors, digital keypads, and alarm lamps.

Suitable for Most Heavy-Duty Single Swing Gates

This swing gate opener works with 4′ gates up to 300 pounds, 12′ gates up to 100 pounds, and everything in between!