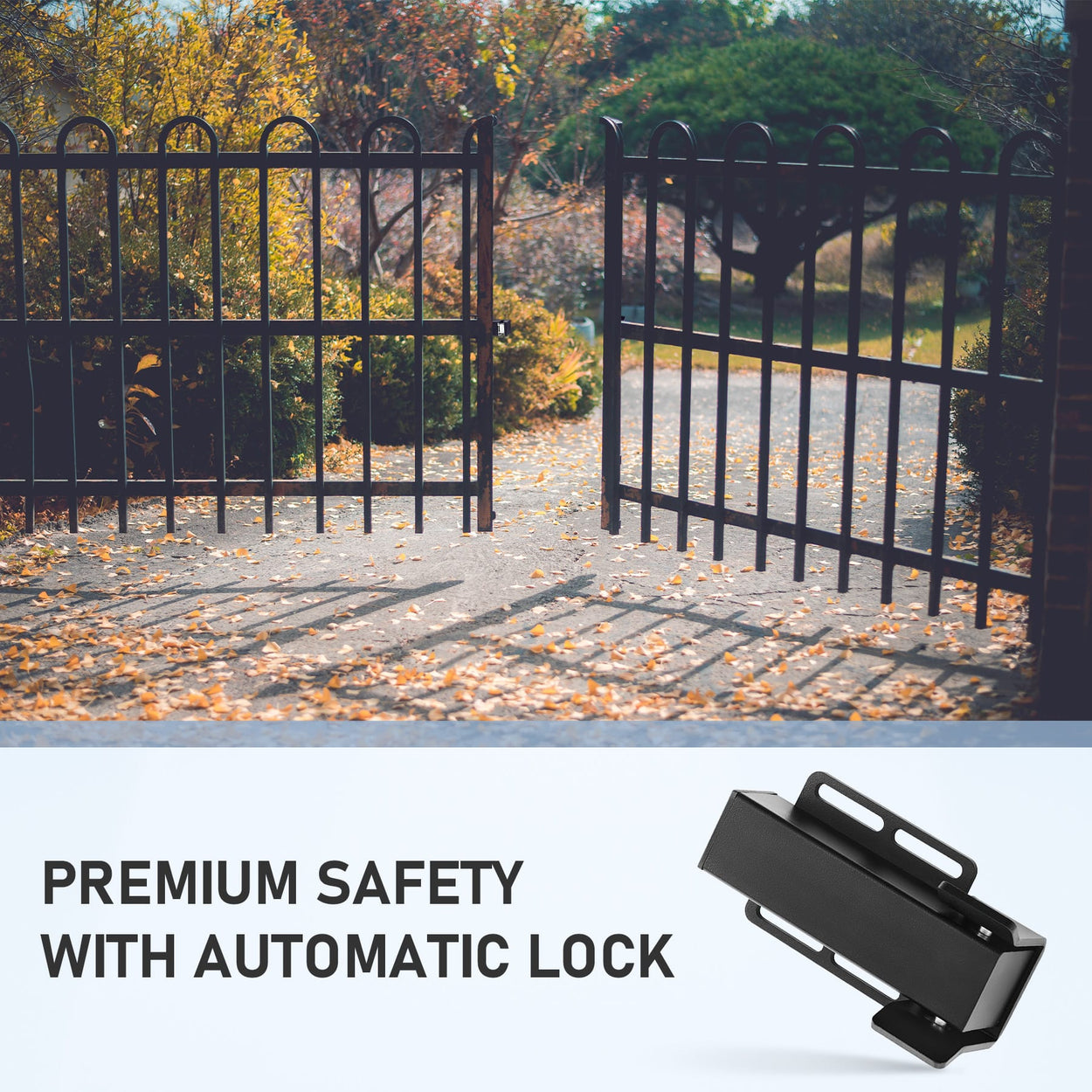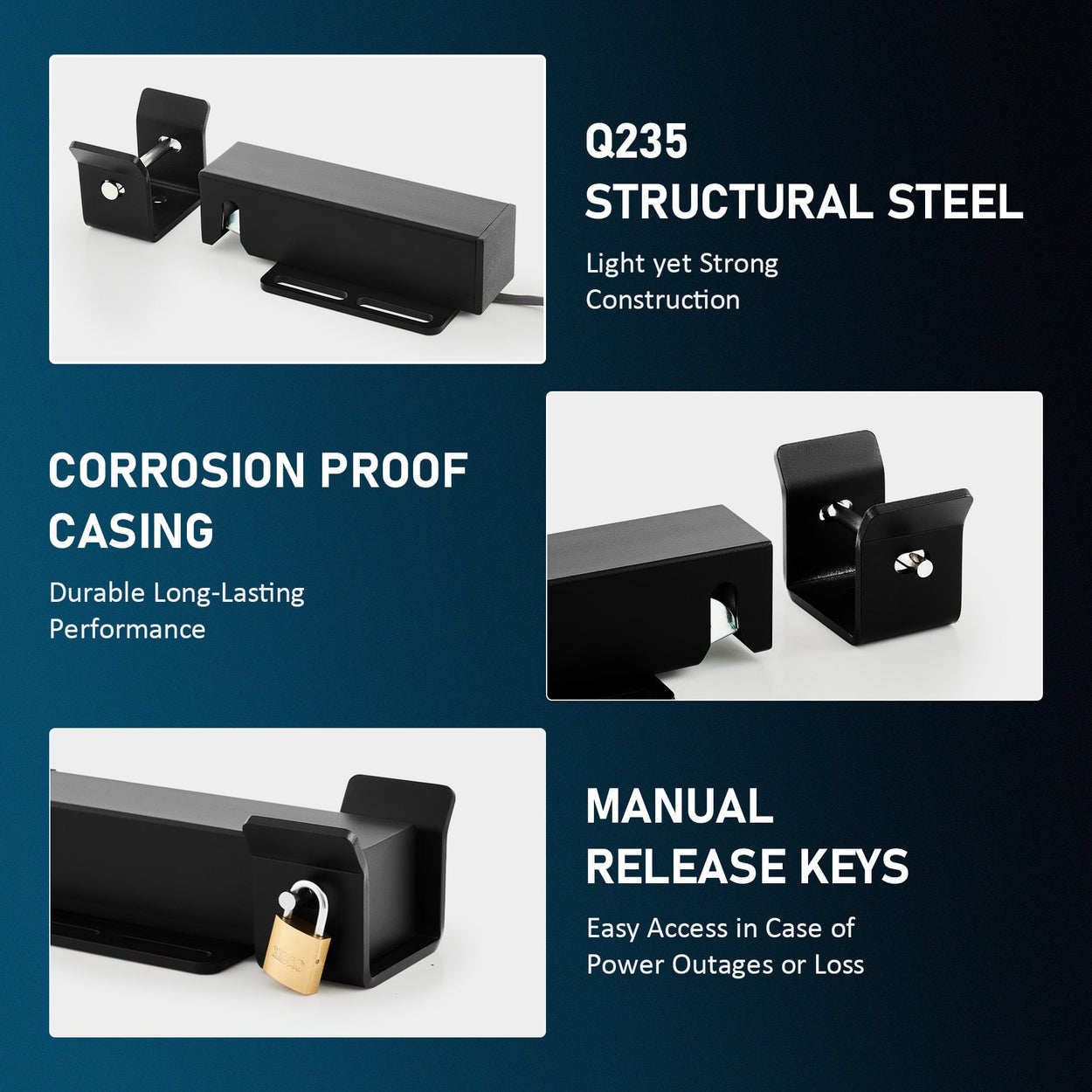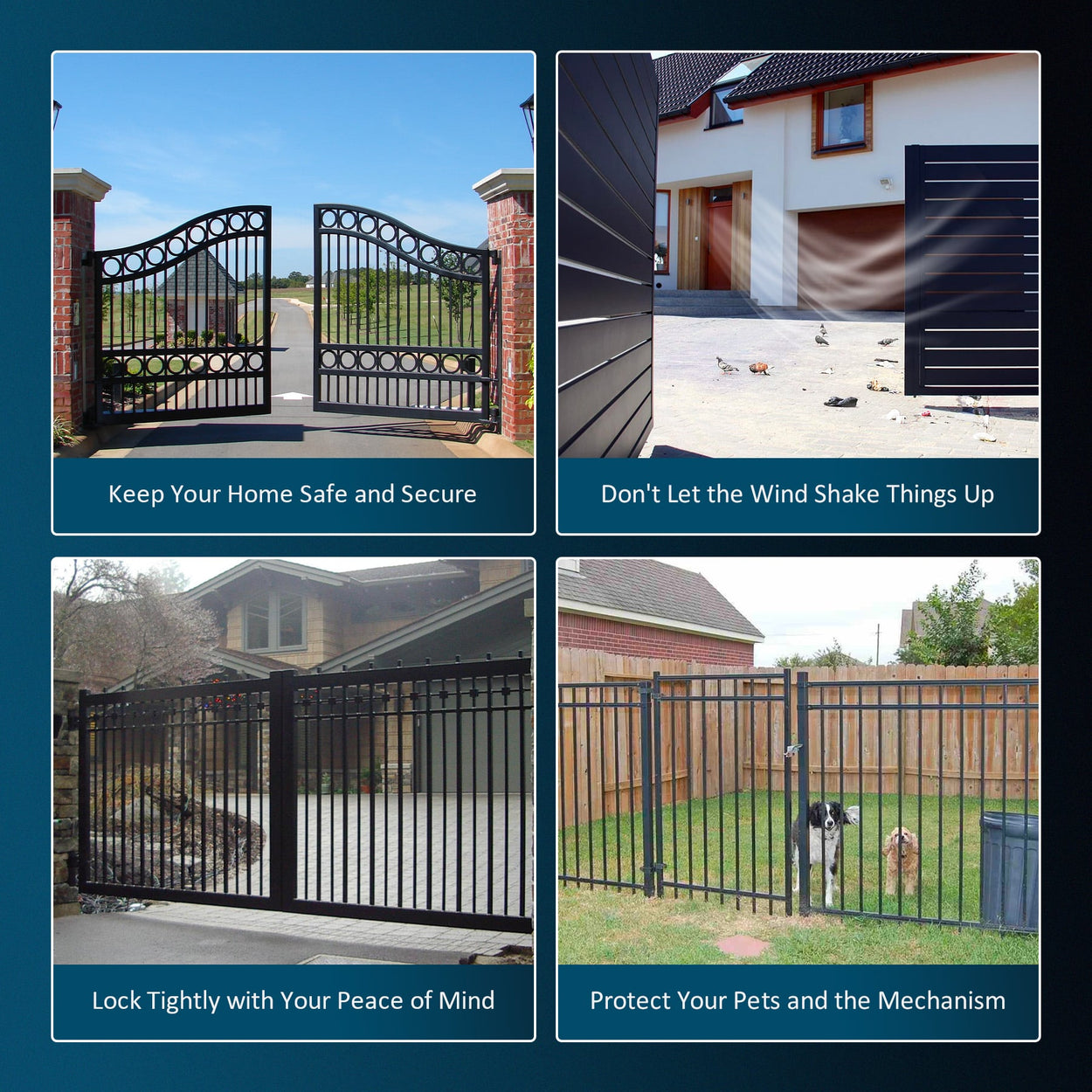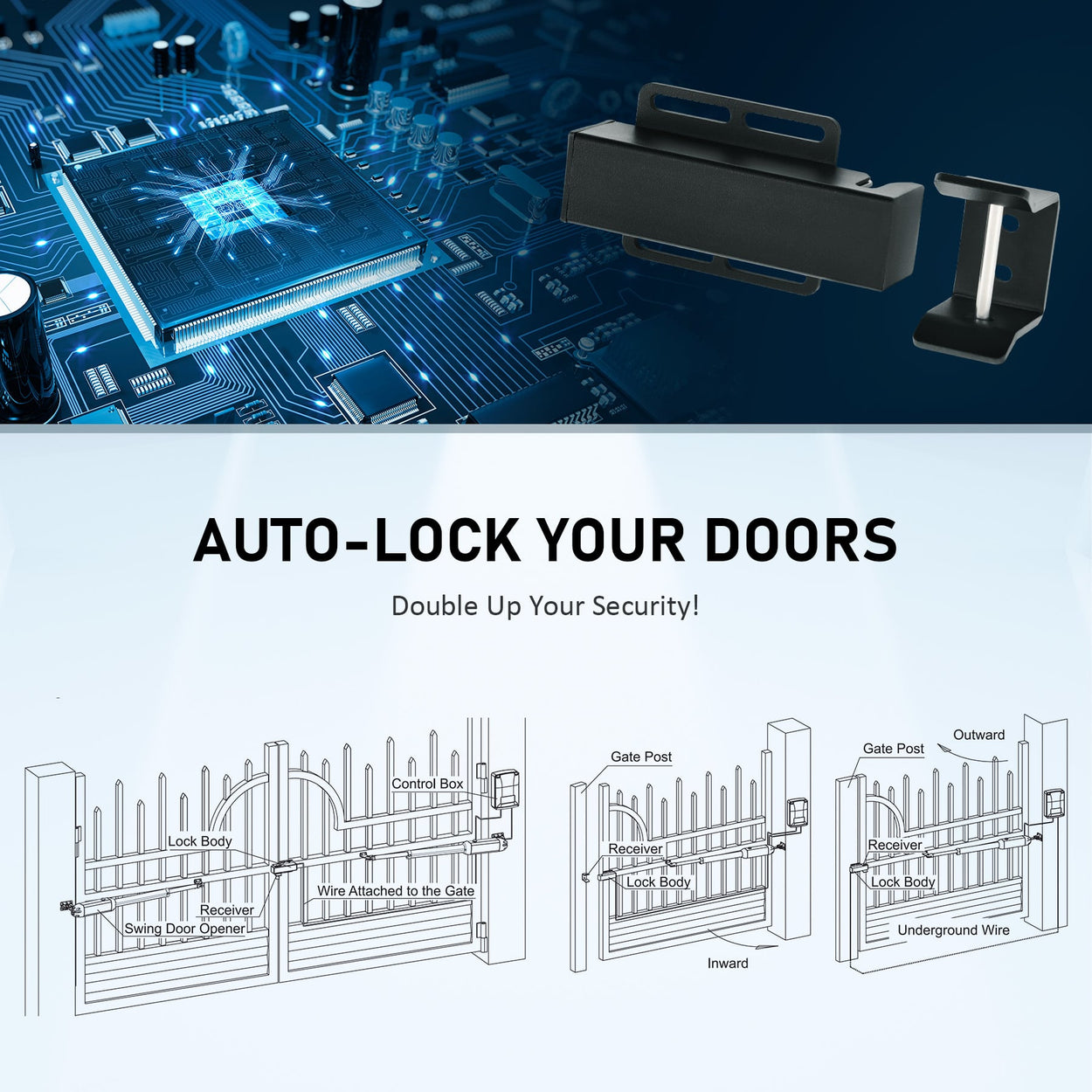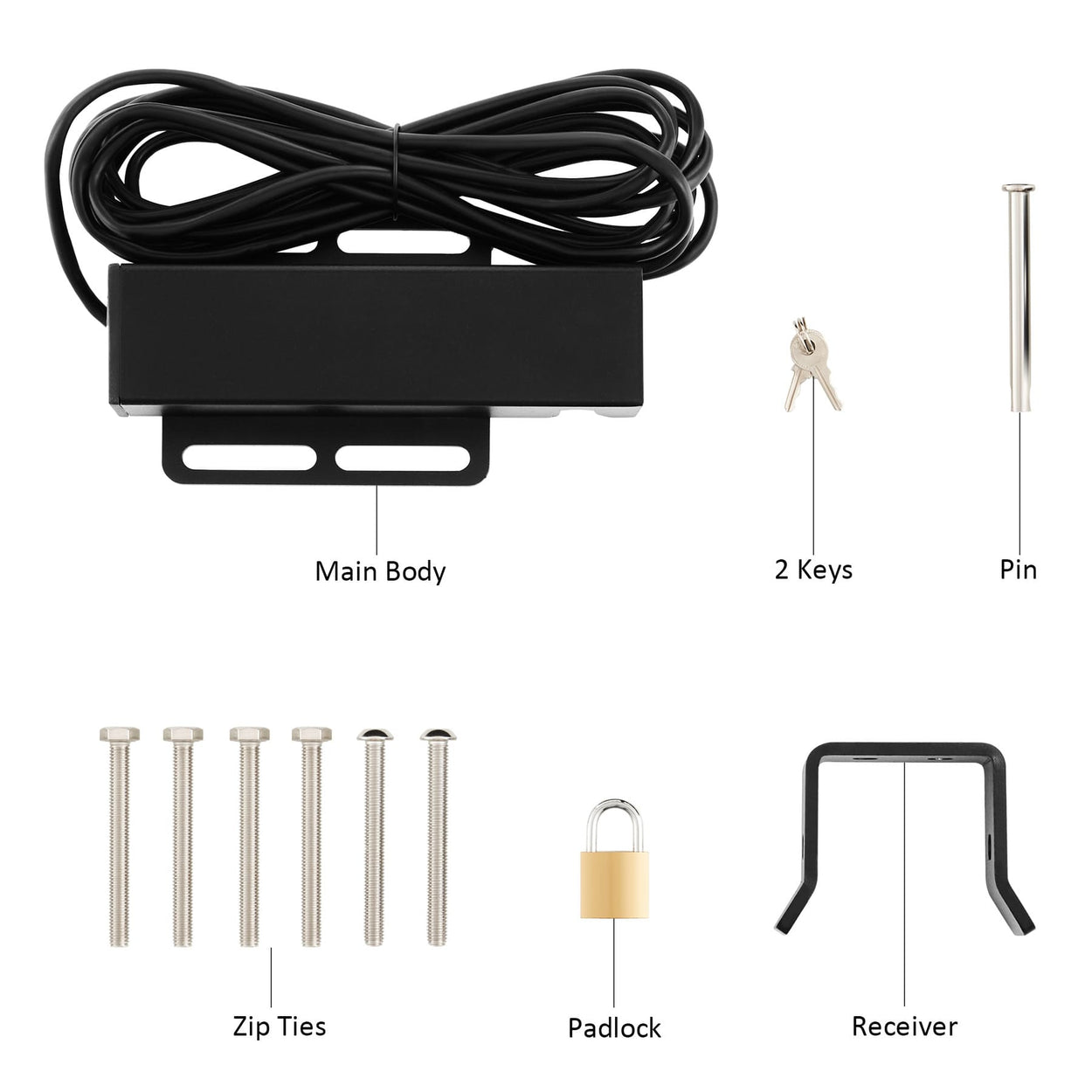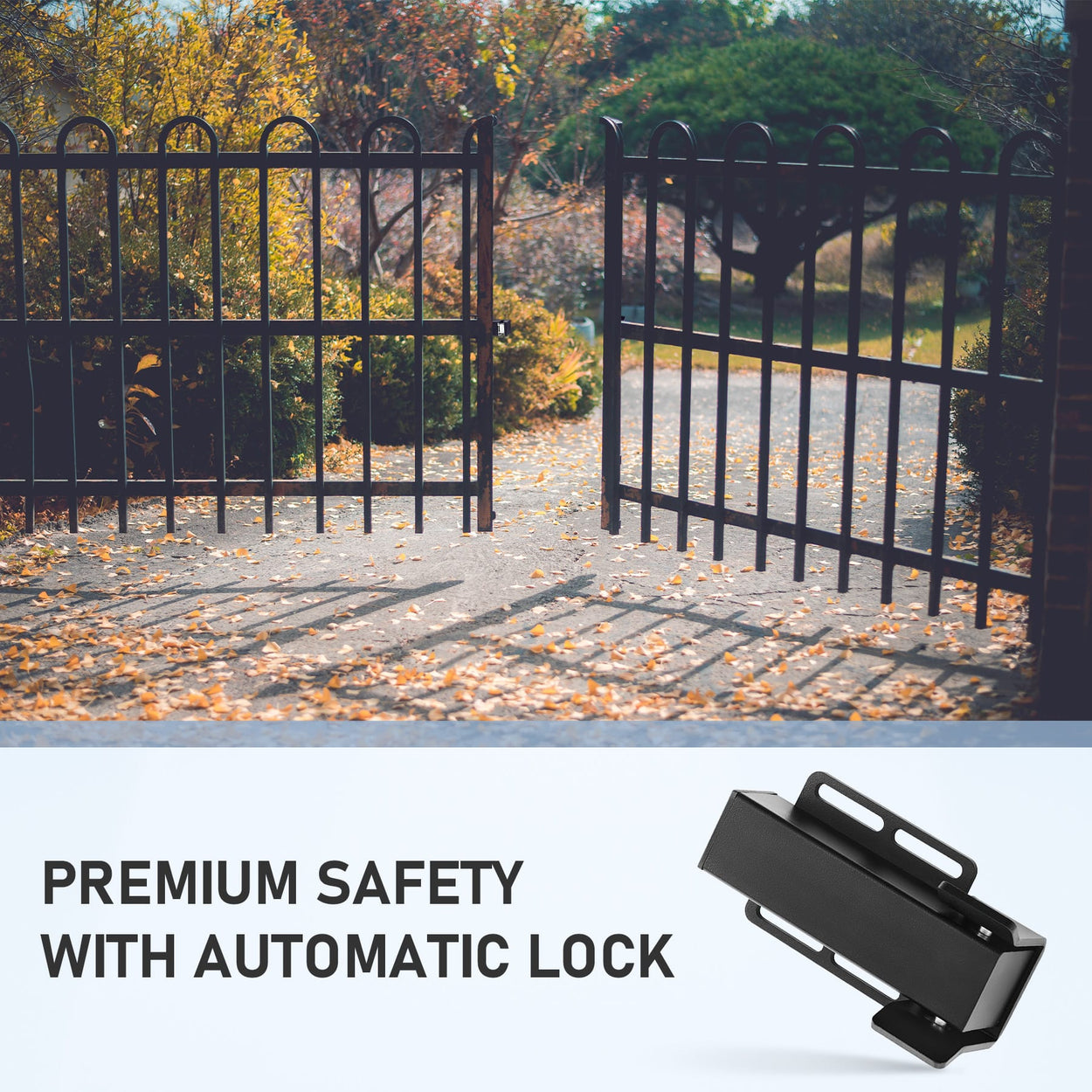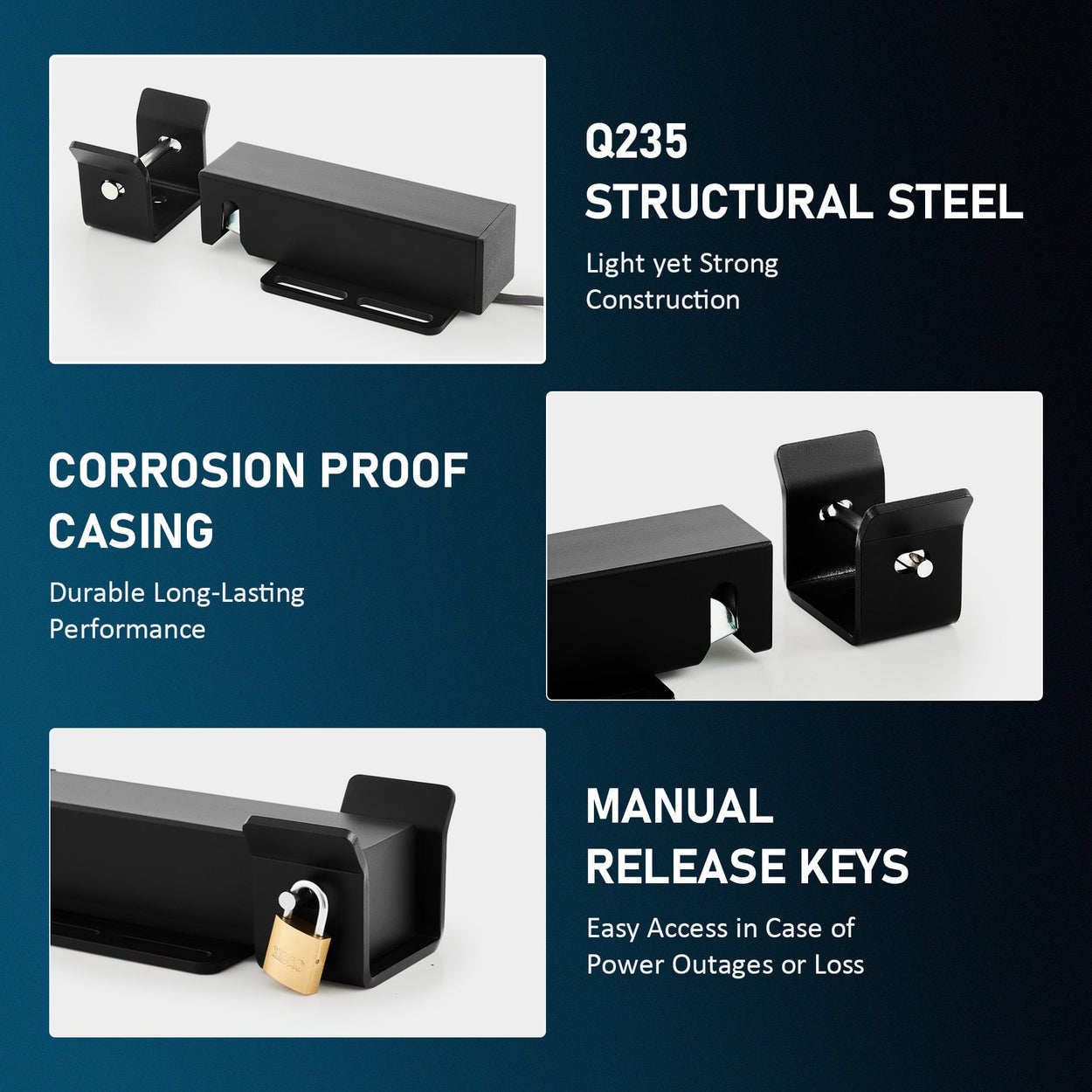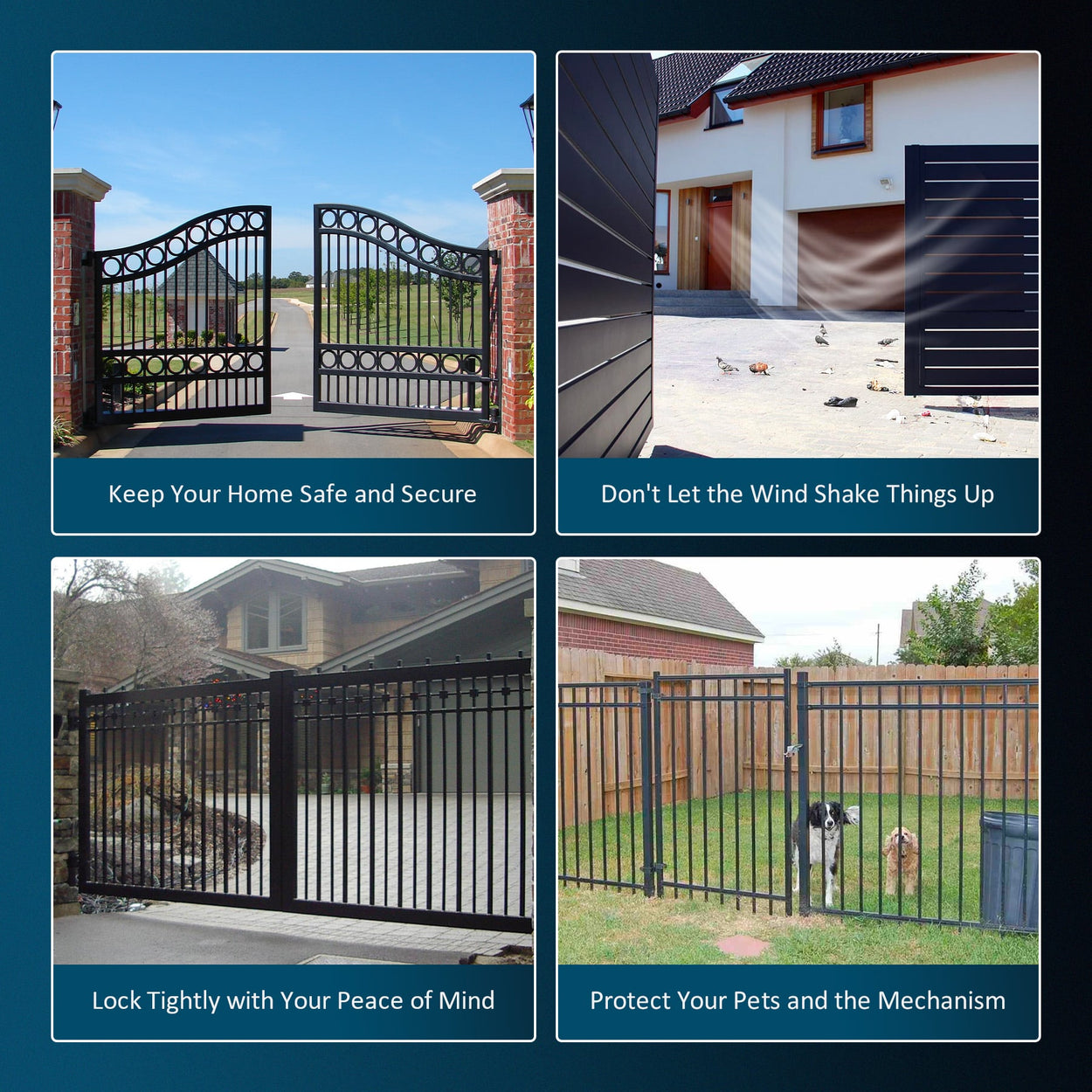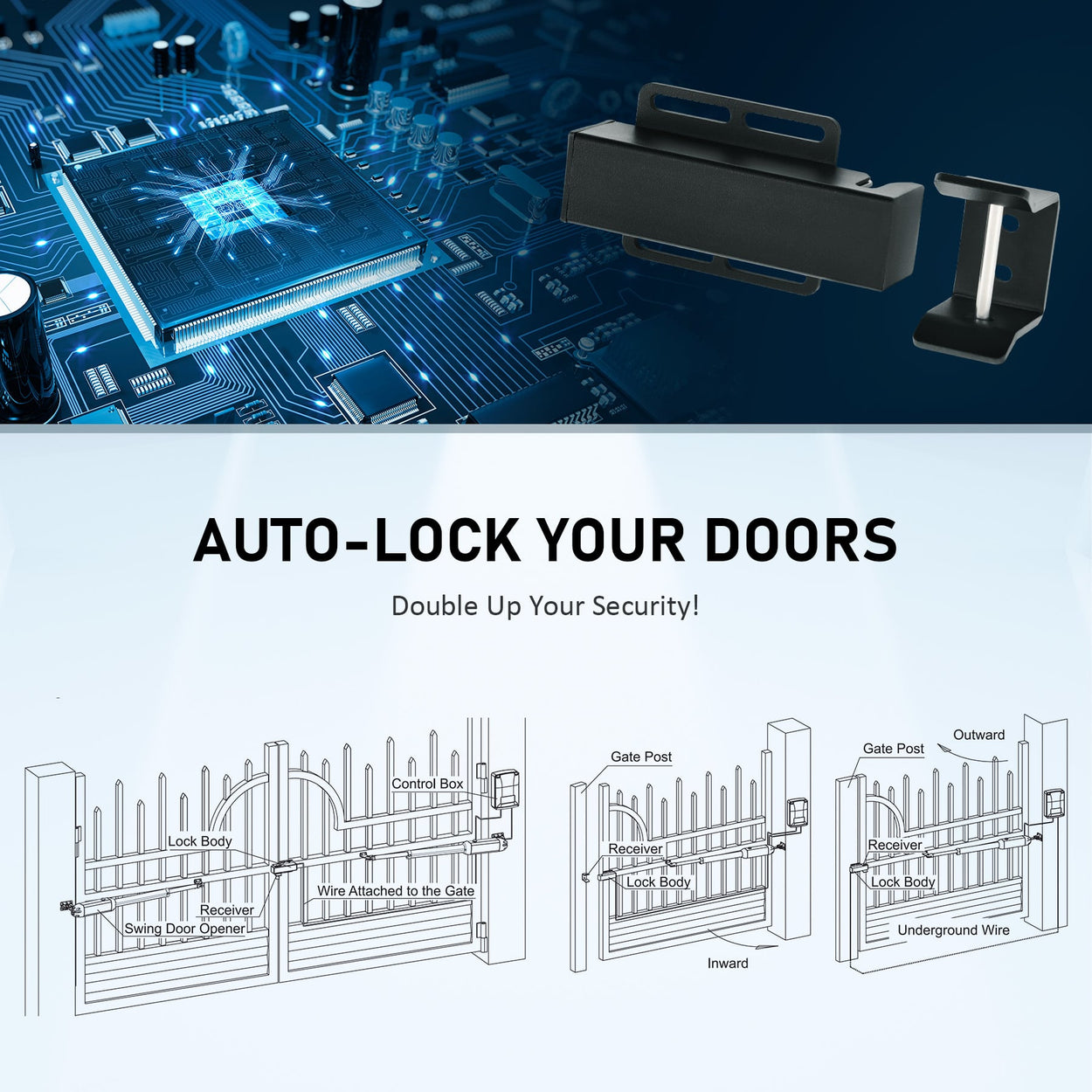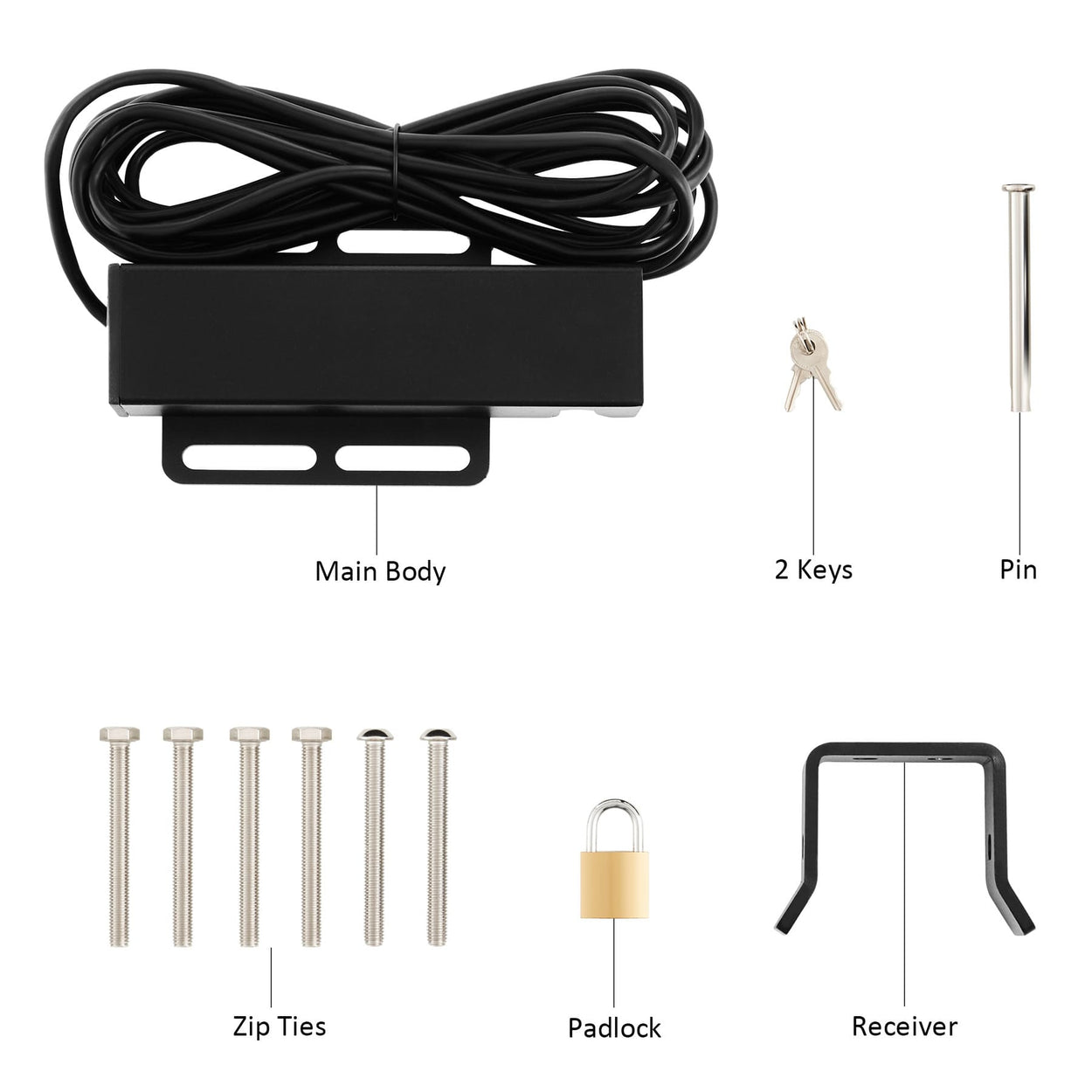 CO-Z
Security Lock Automatic Closer for Sliding Gate Openers with 24V Motor IP44
Get reliable and secure gate protection with CO-Z's ET24 automatic gate lock. Made of durable Q235 steel, this electric lock for gate reduces the weight on the end of the gate while providing a strong, weather-resistant barrier against intruders. The smart lock for outdoor gate eliminates "wiggle room" between your gate and post, fence, or another gate, ensuring maximum security.
Our electric gate lock is also waterproof with an IP44 rating, making it ideal for extreme weather conditions. It can operate in temperatures ranging from 0°F to 120°F (-20°C to 50°C), so it's suitable for any climate. Plus, the automatic lock includes manual release keys for backup manual operation during power outages or lost remotes.
With versatile installation options and a hassle-free design, this ET24 electric gate lock is the ultimate solution for anyone looking for safe, secure, and convenient property protection. Order now and enjoy your peace of mind with our ET24 automatic security lock!
Features
DURABLE STEEL CONSTRUCTION: Made of rugged Q235 steel, this ET24 electric gate lock from CO-Z provides a strong, secure barrier against intruders, while reducing the weight on the end of the gate and withstanding up to 2200 lb. of force
WEATHERPROOF CASING: With an IP44 weatherproof rating and the ability to operate in temperatures ranging from 0°F to 120°F, this smart gate lock is ideal for any climate, enduring wear and corrosion
AUTOMATED SECURITY: Our outdoor keyless gate lock's electric door latch eliminates "wiggle room" between your gate and post, fence, or other gates, ensuring maximum security for your property
MANUAL RELEASE KEYS: This 24V automatic gate closer comes with 2 manual release keys that serve as a backup plan in the event of a power outage or lost remote
EASY INSTALLATION: Our smart lock for outdoor gate is designed for hassle-free installation and setup, with no need for complicated wiring or professional installation and the 7 ft. long power cord allowing easy placement
Specifications
Material: Q235 Steel
Input Power: 24V DC
Weather Resistance Rating: IP44
Operating Temp. Range: 0°F to 120°F (-20°C to 50°C)
Dimensions: 7.5 x 3.9 x 2.2 in. (19x10x5.5 cm)
Power Cord Length: 15.7 ft. (4.8 m)
Net Weight: 4.9 lb. (2.2 kg)
Package List
1x Main Body
1x Receiver
1x Pin
1x Padlock
2x Manual Release Keys
1x Set of Zip Ties
1x Instruction Manual