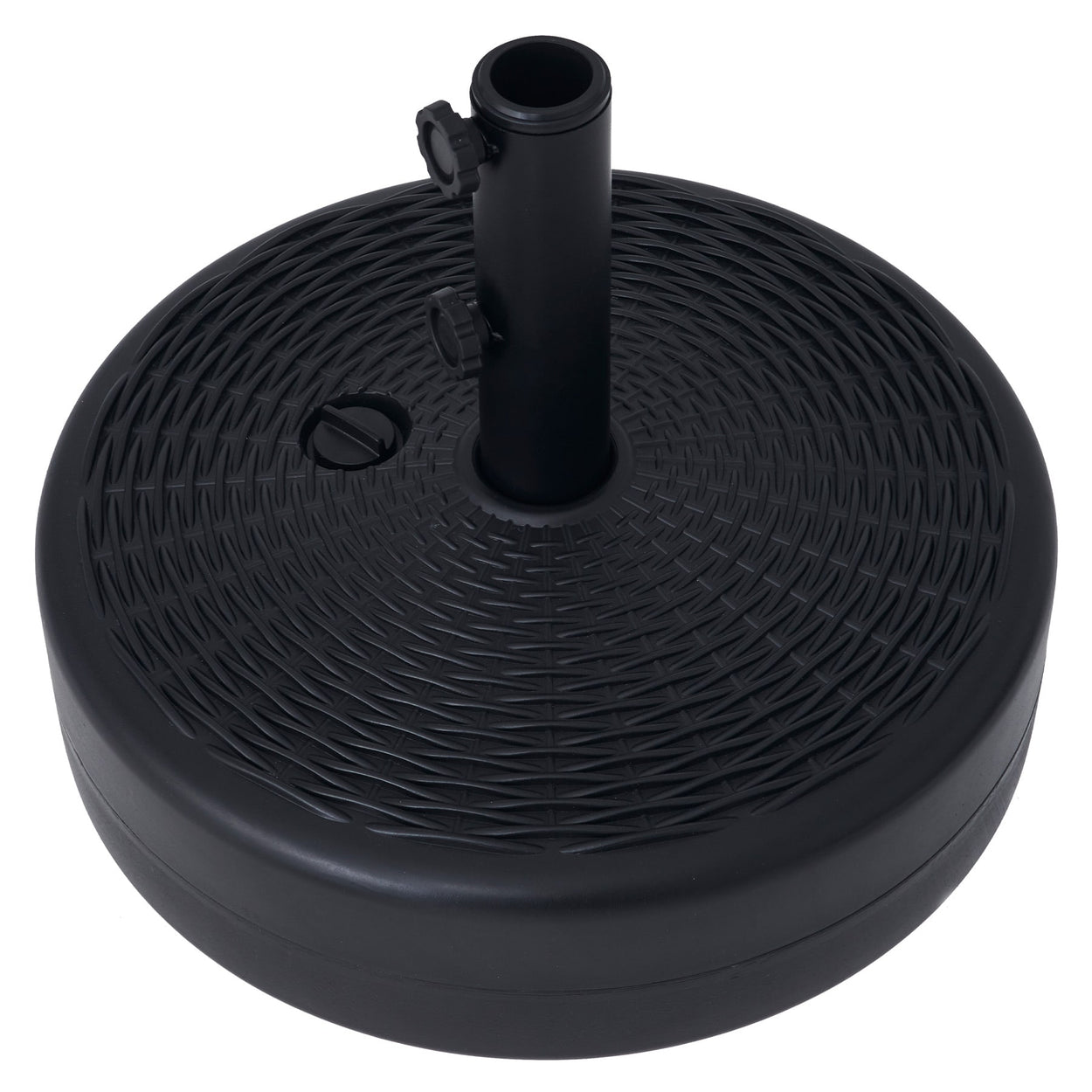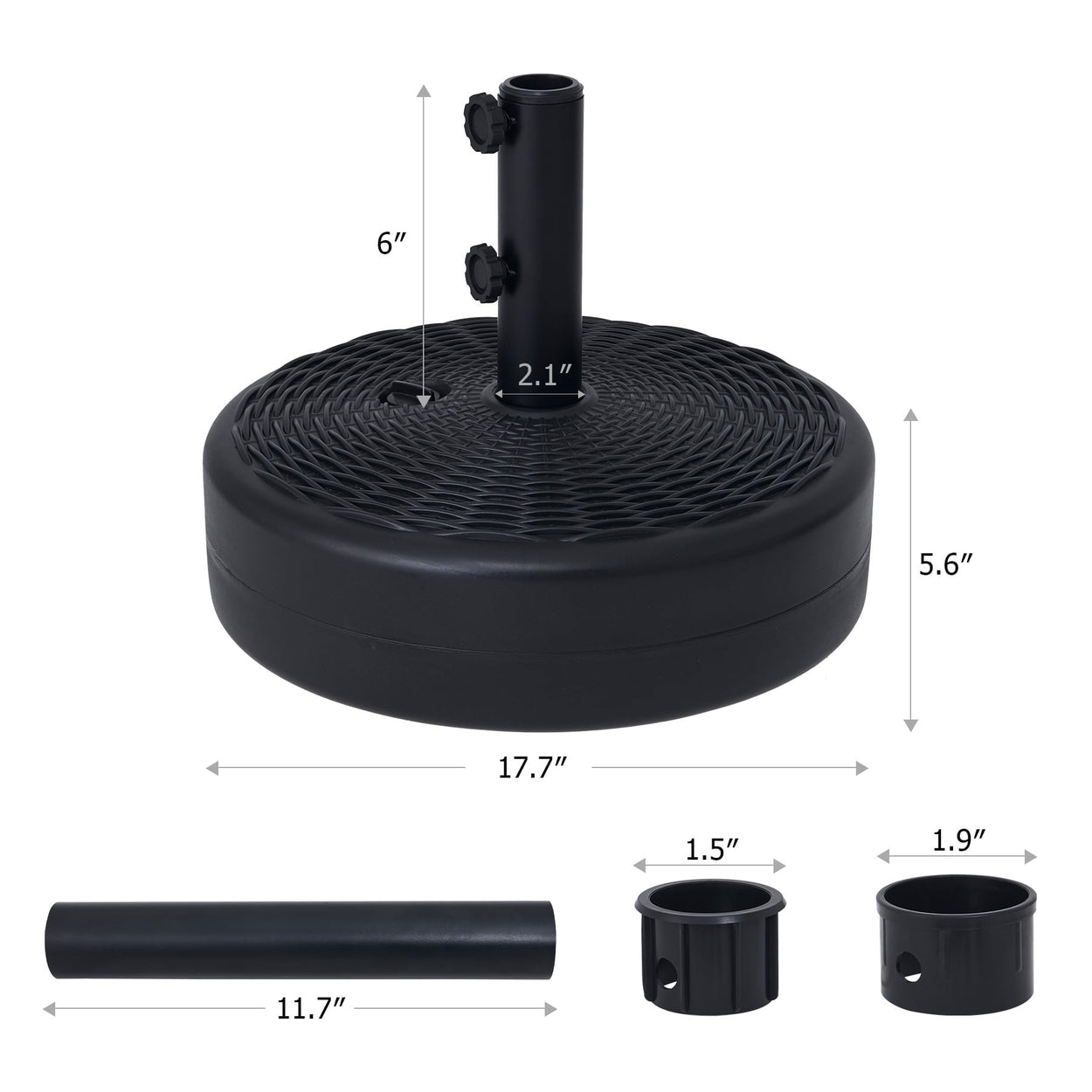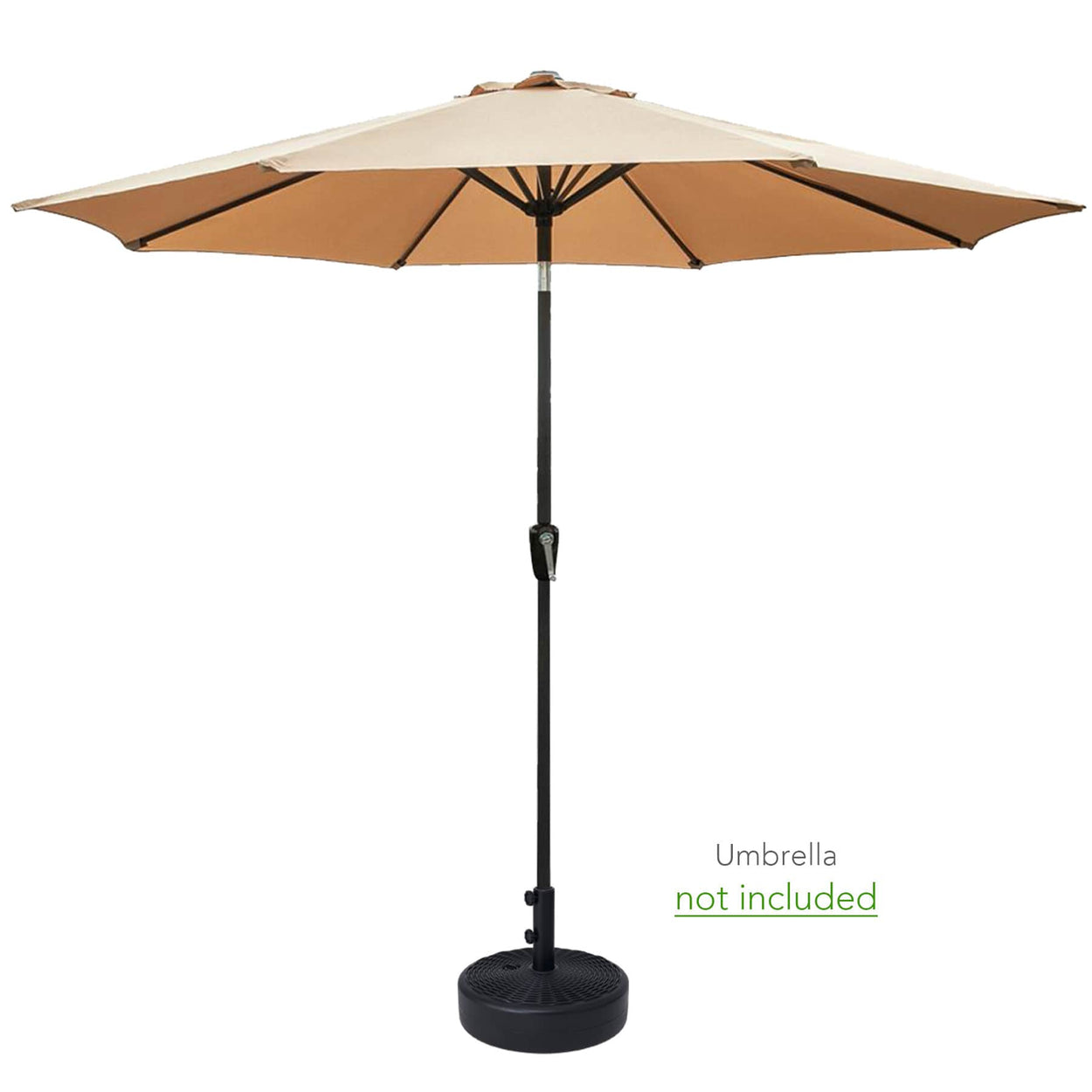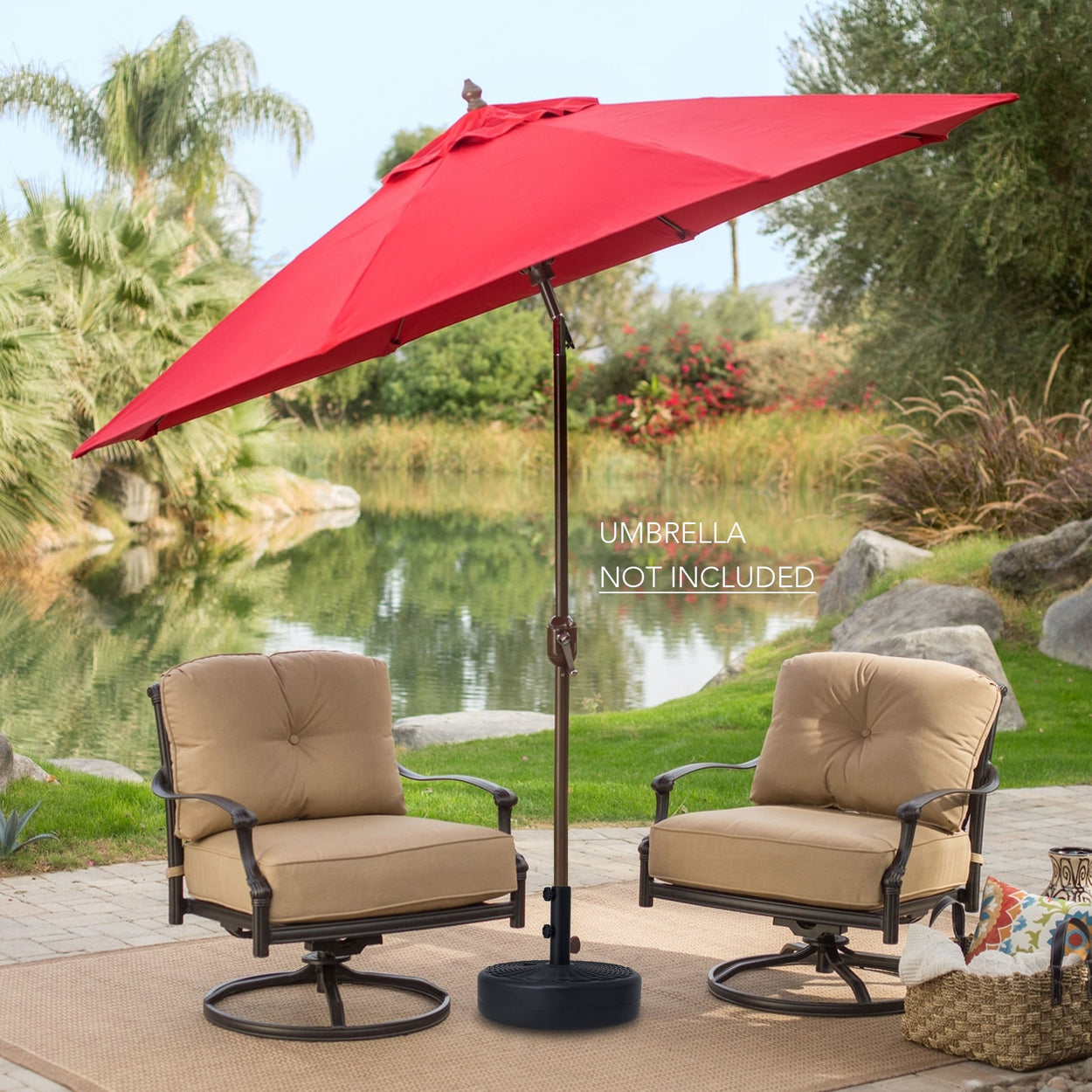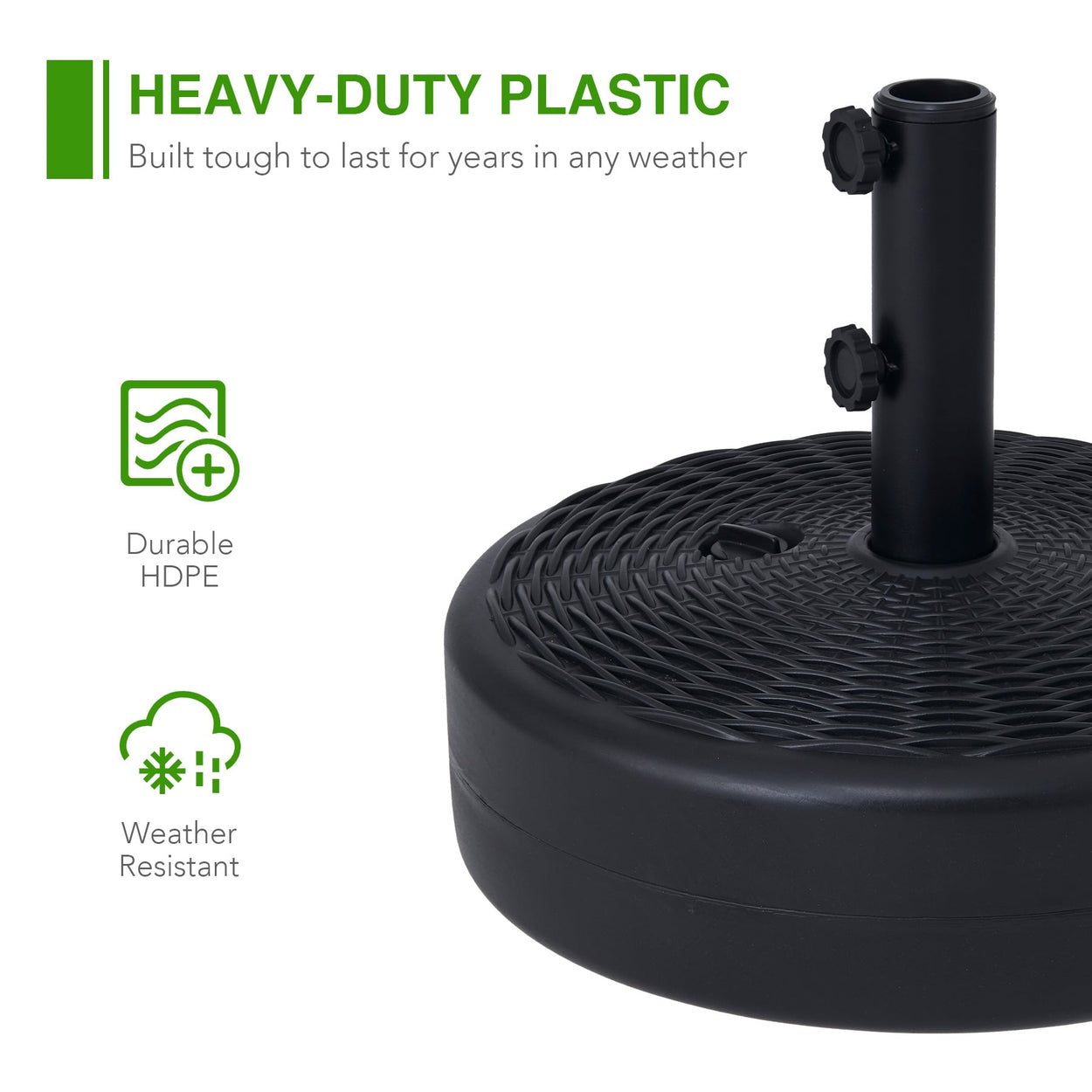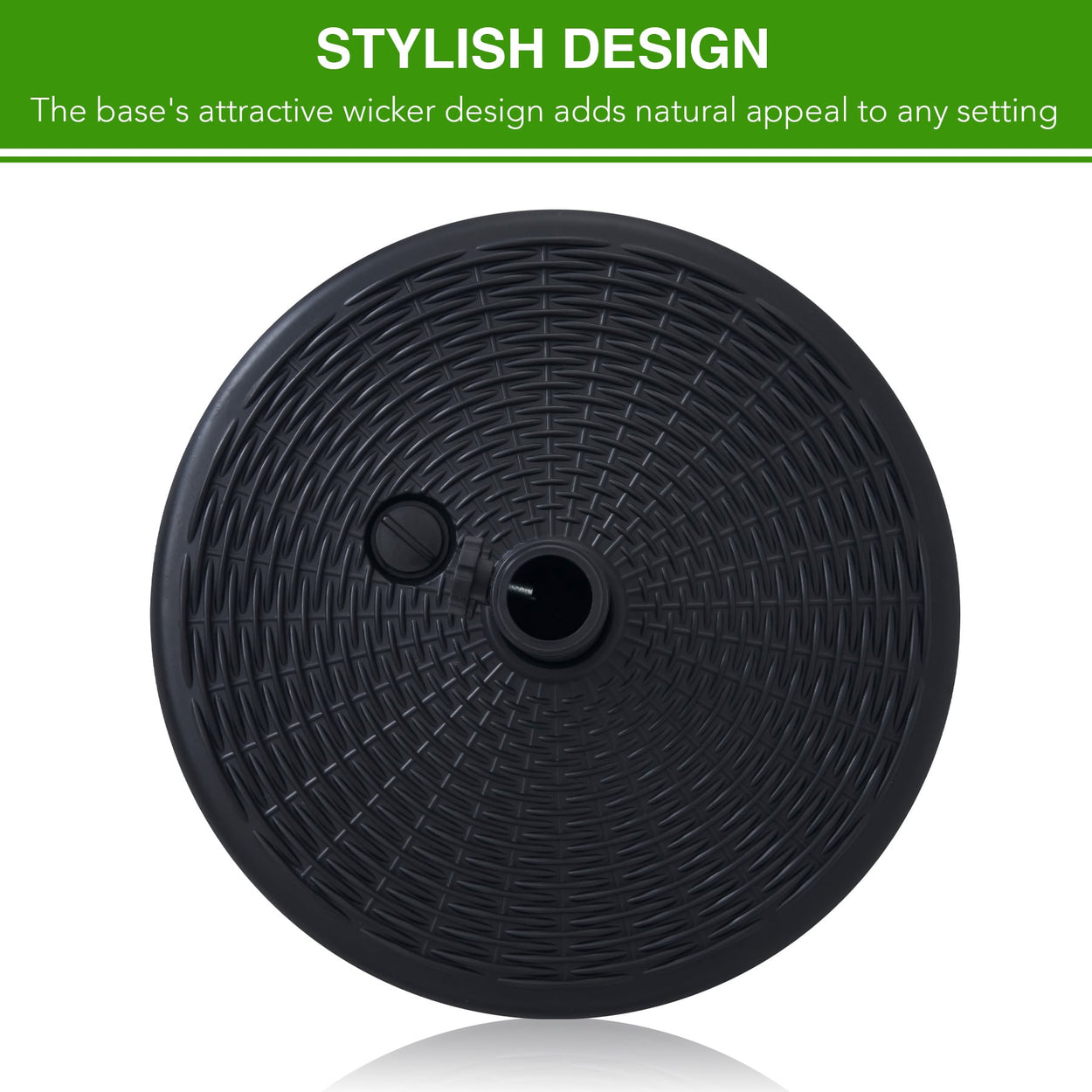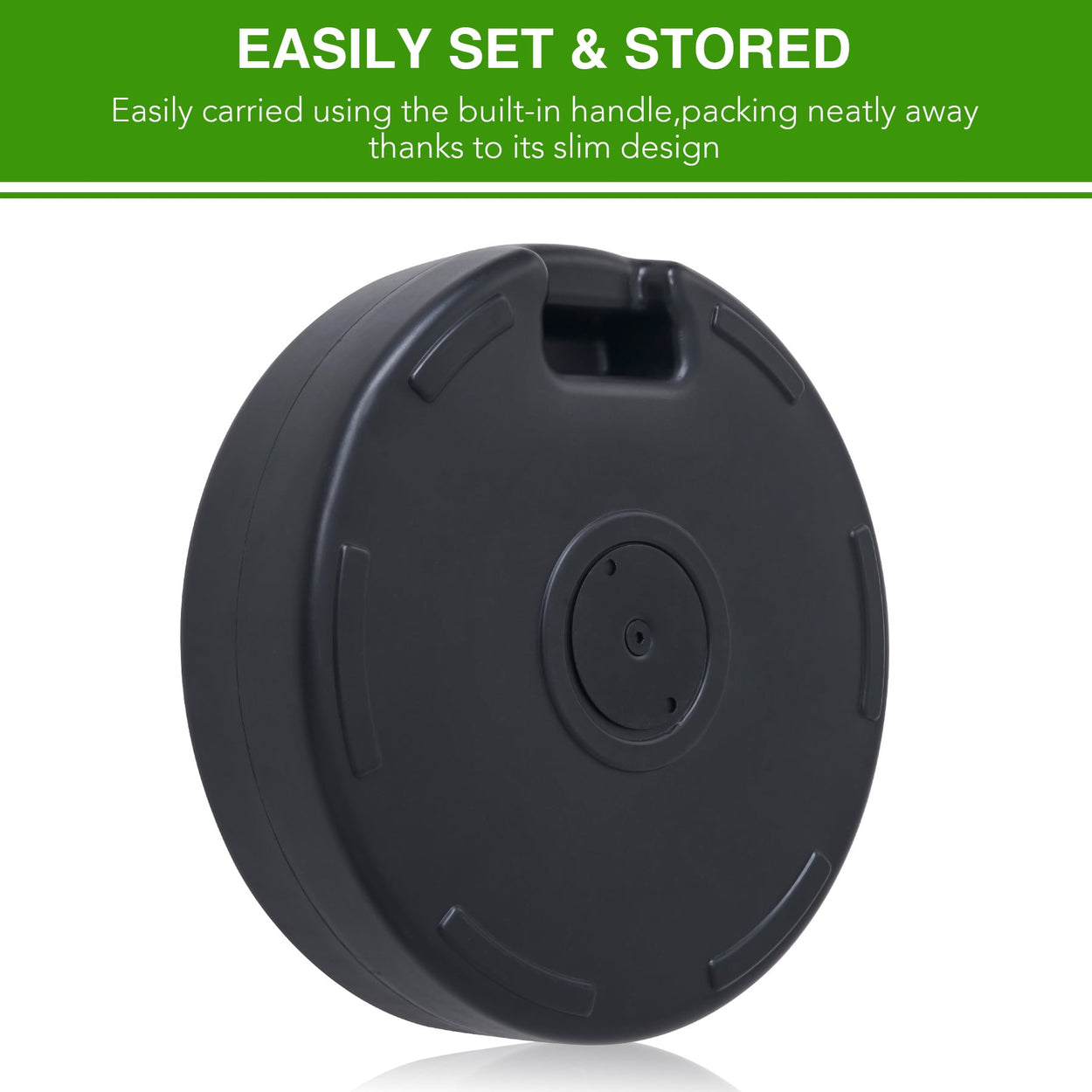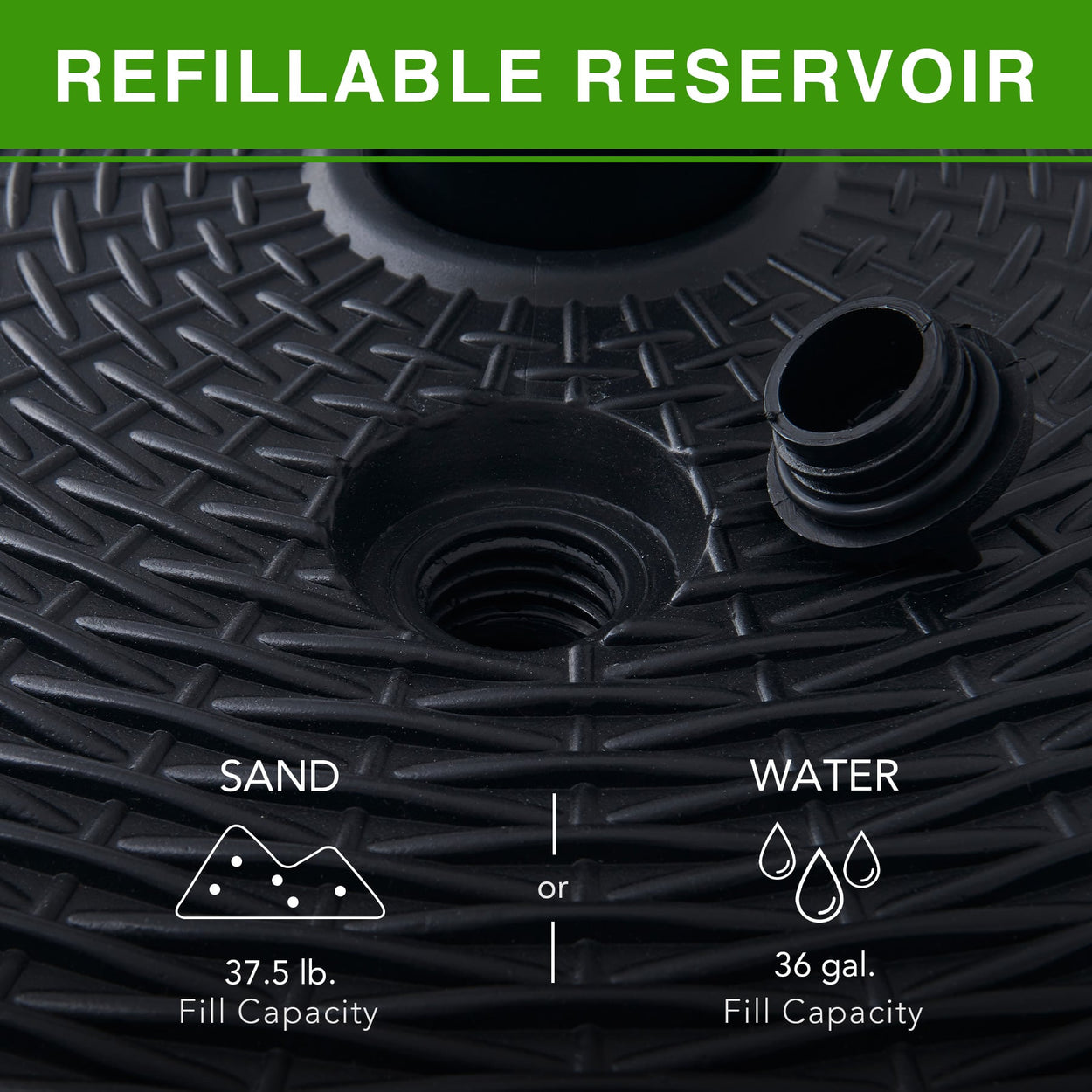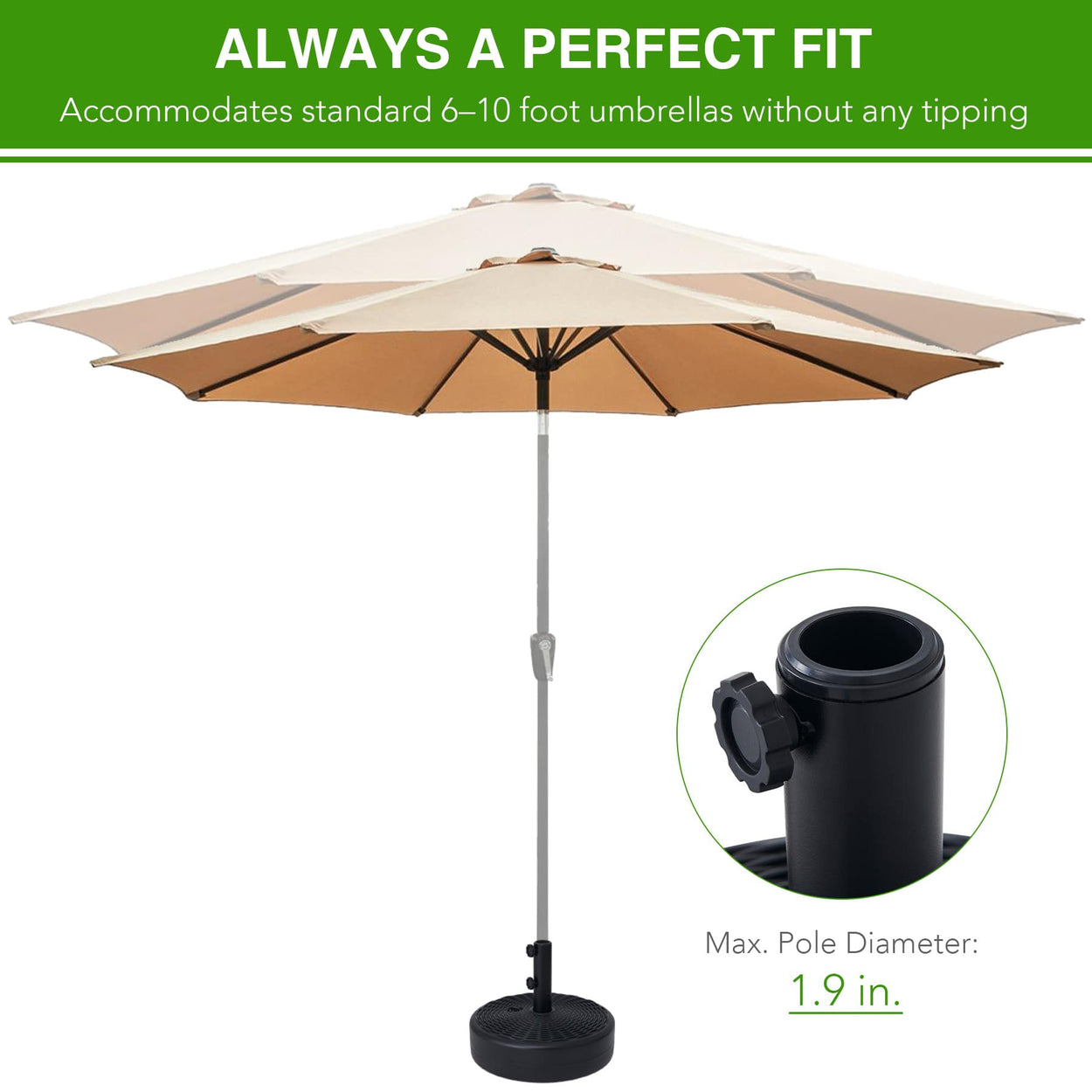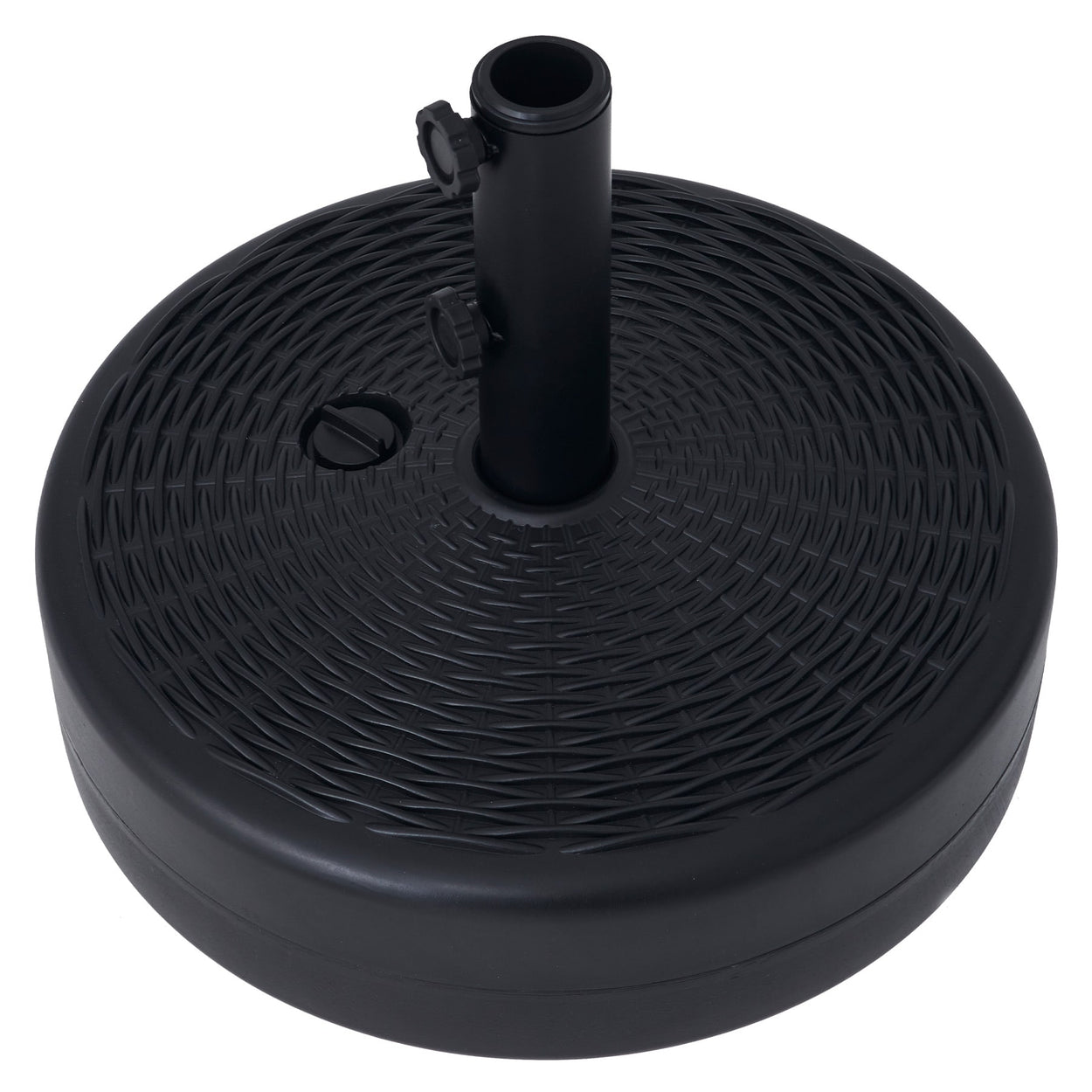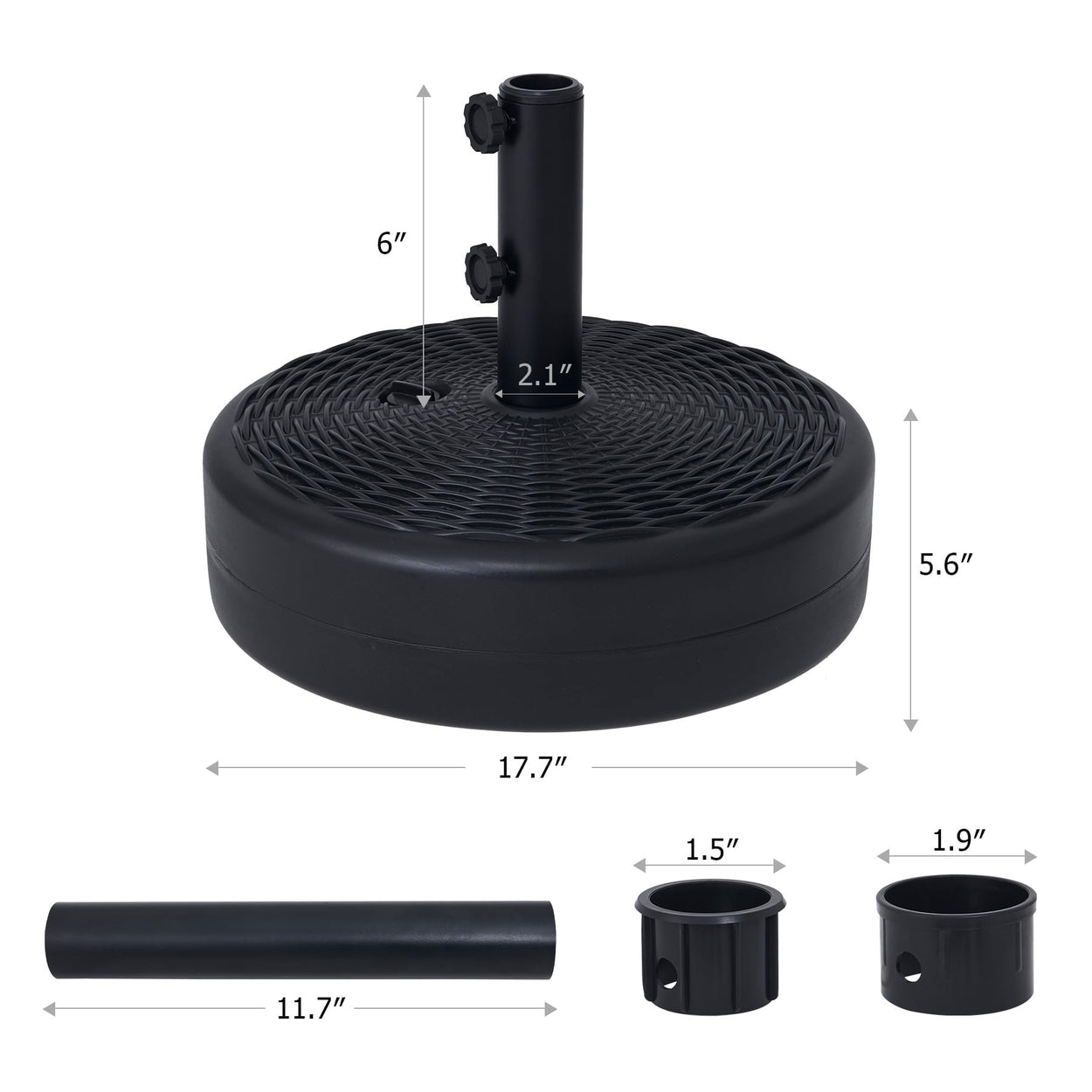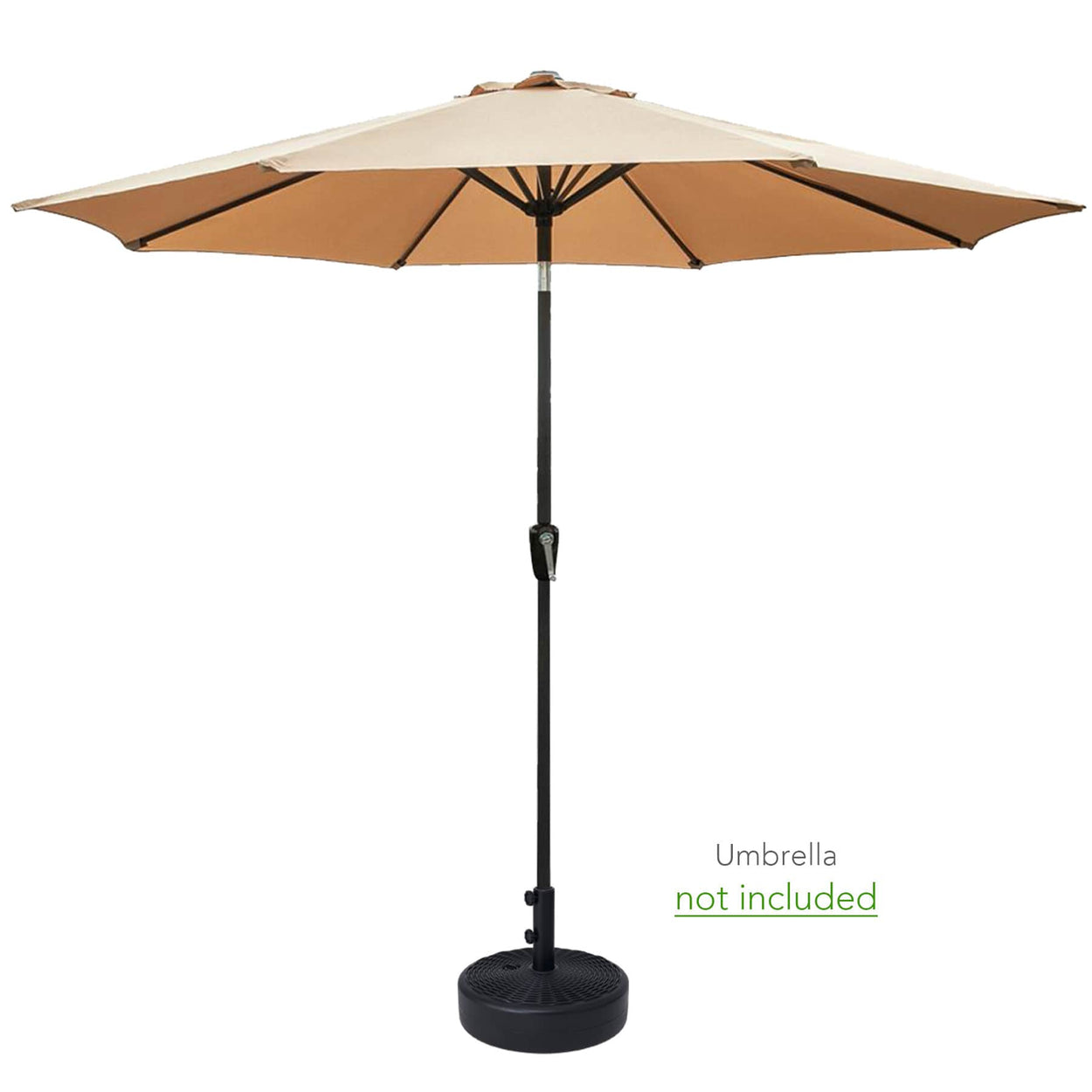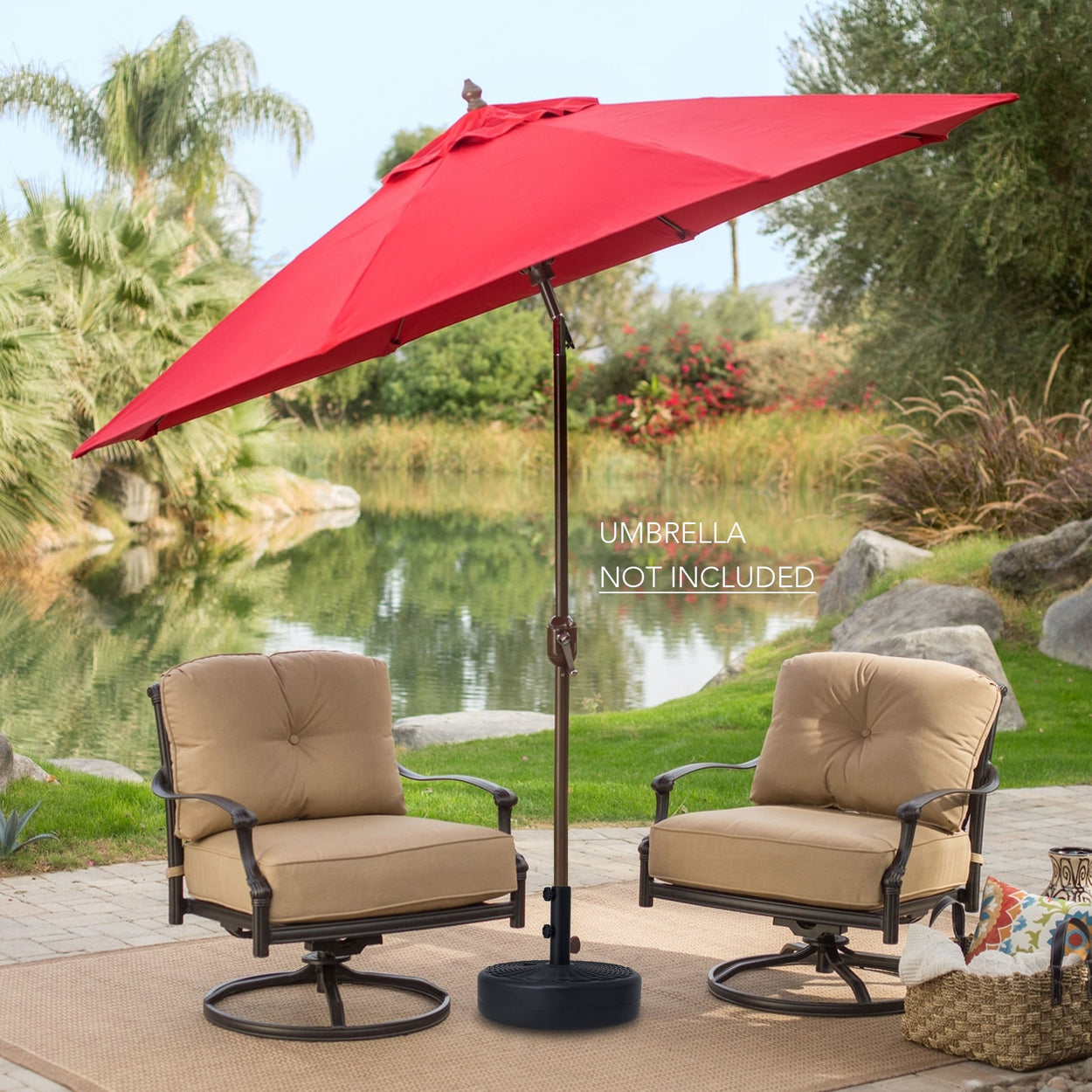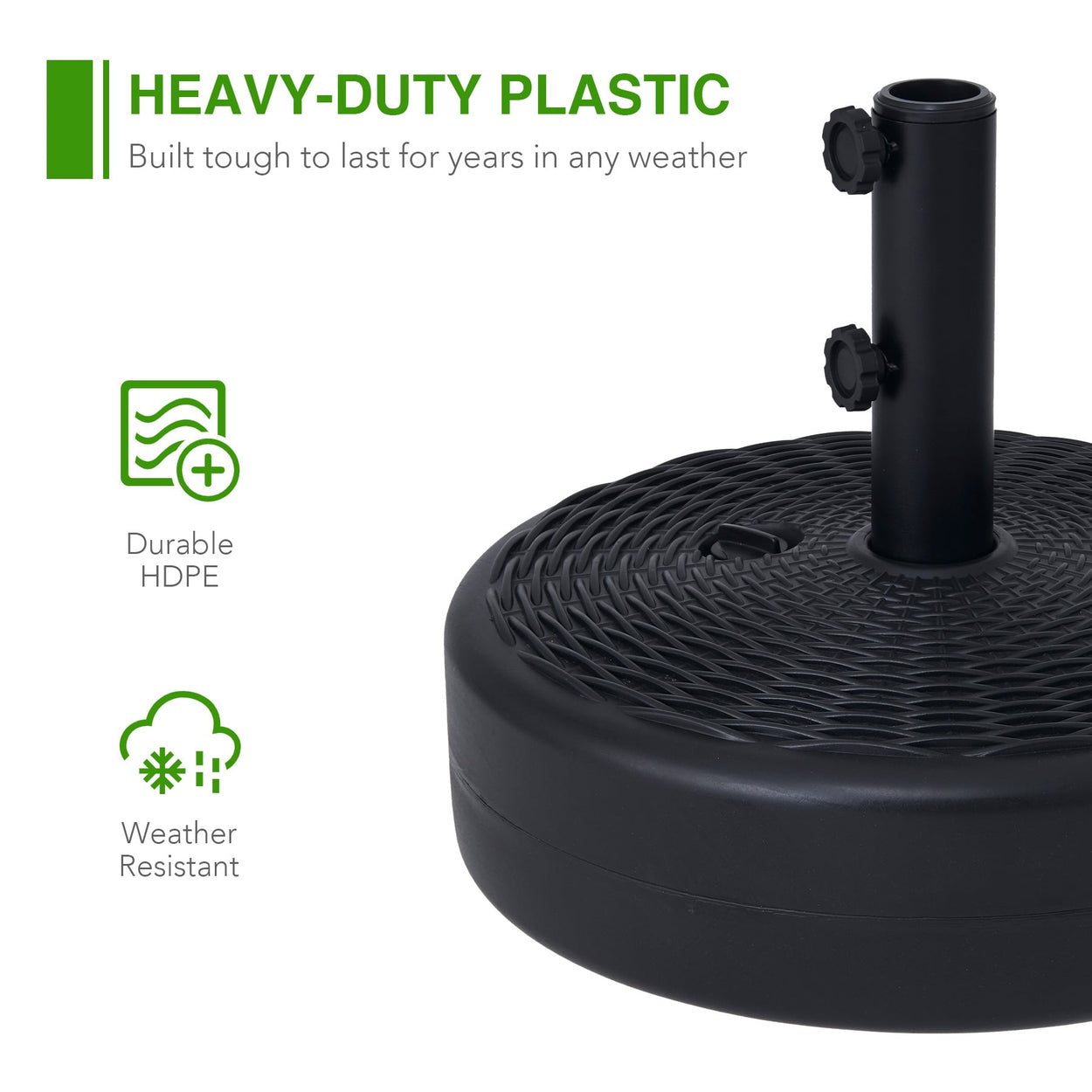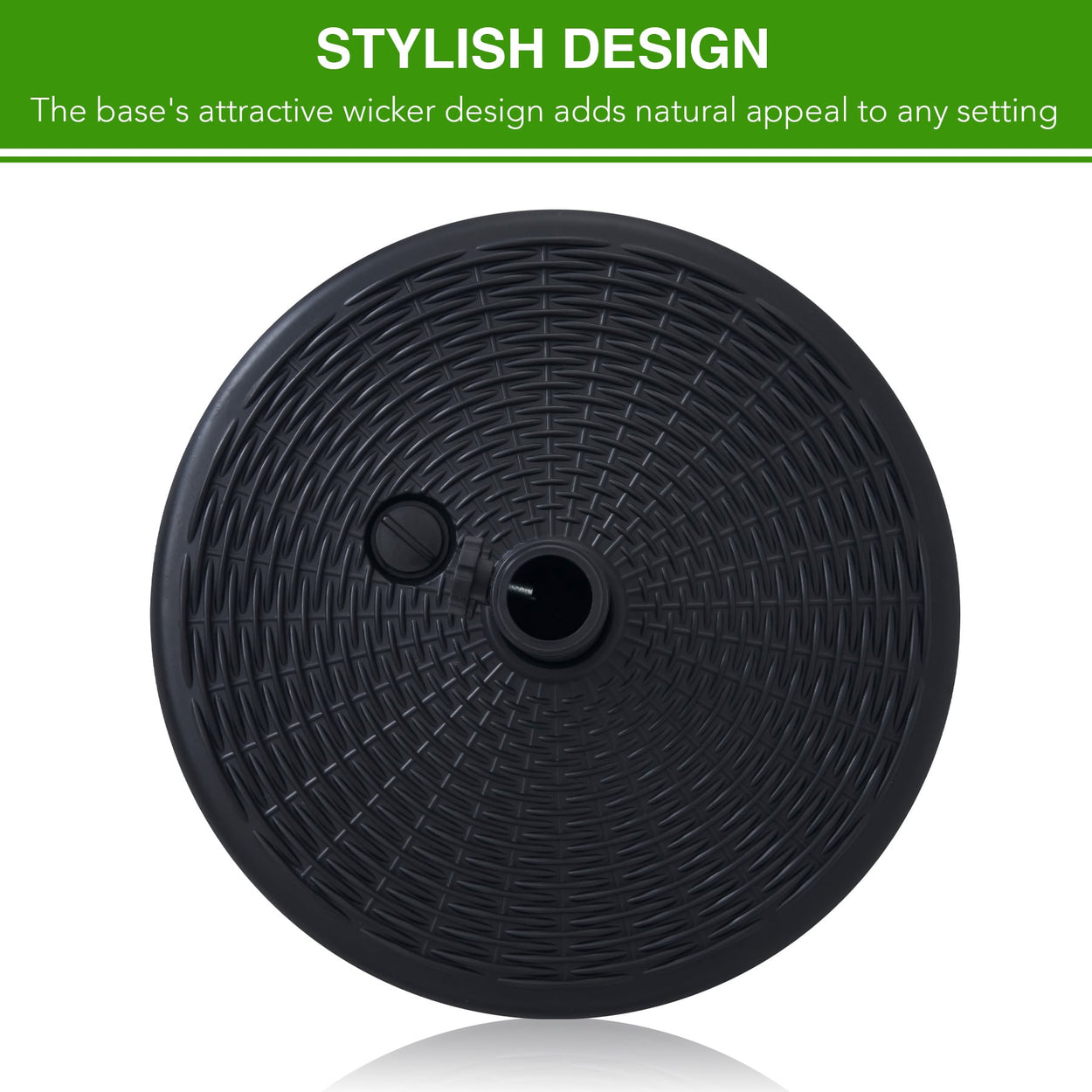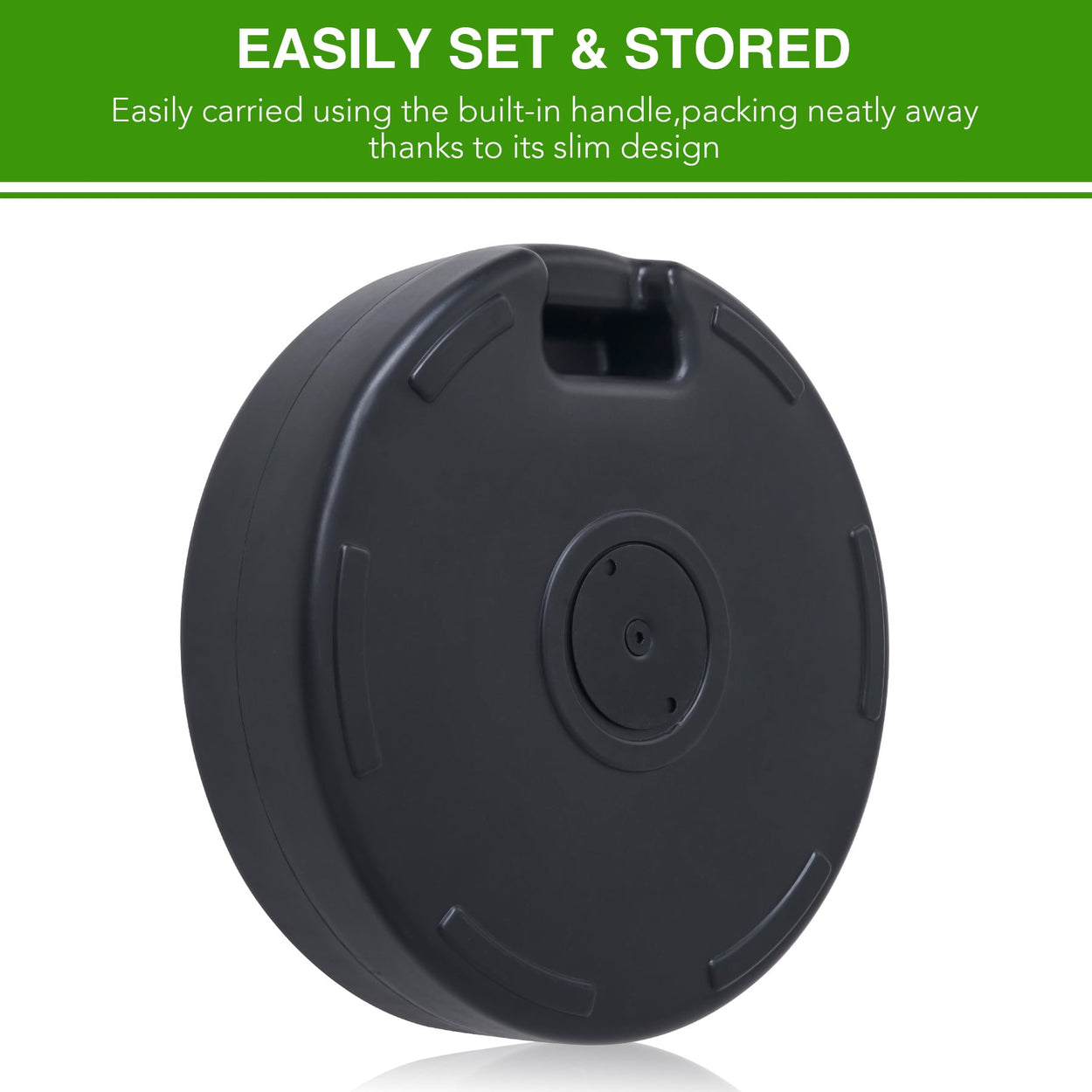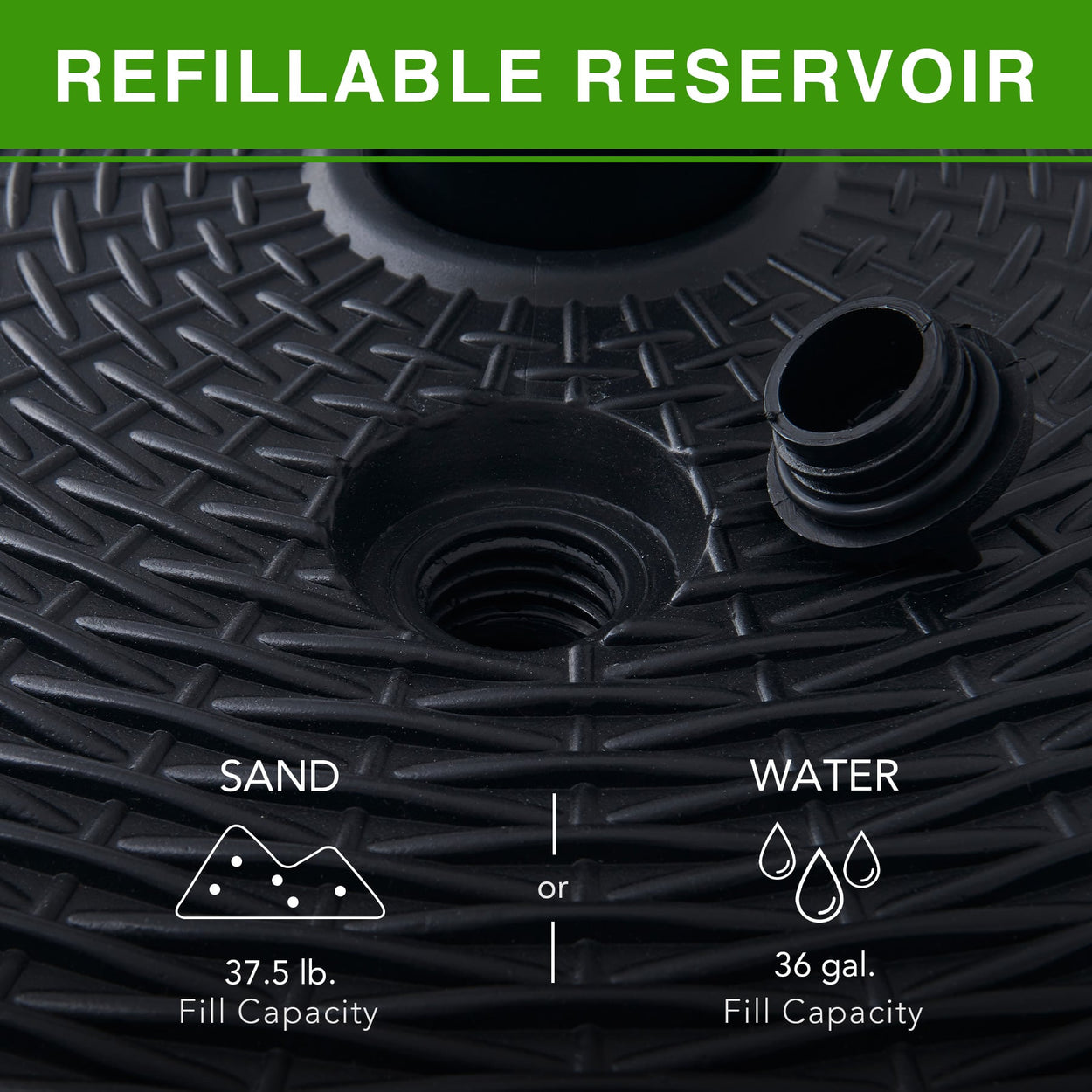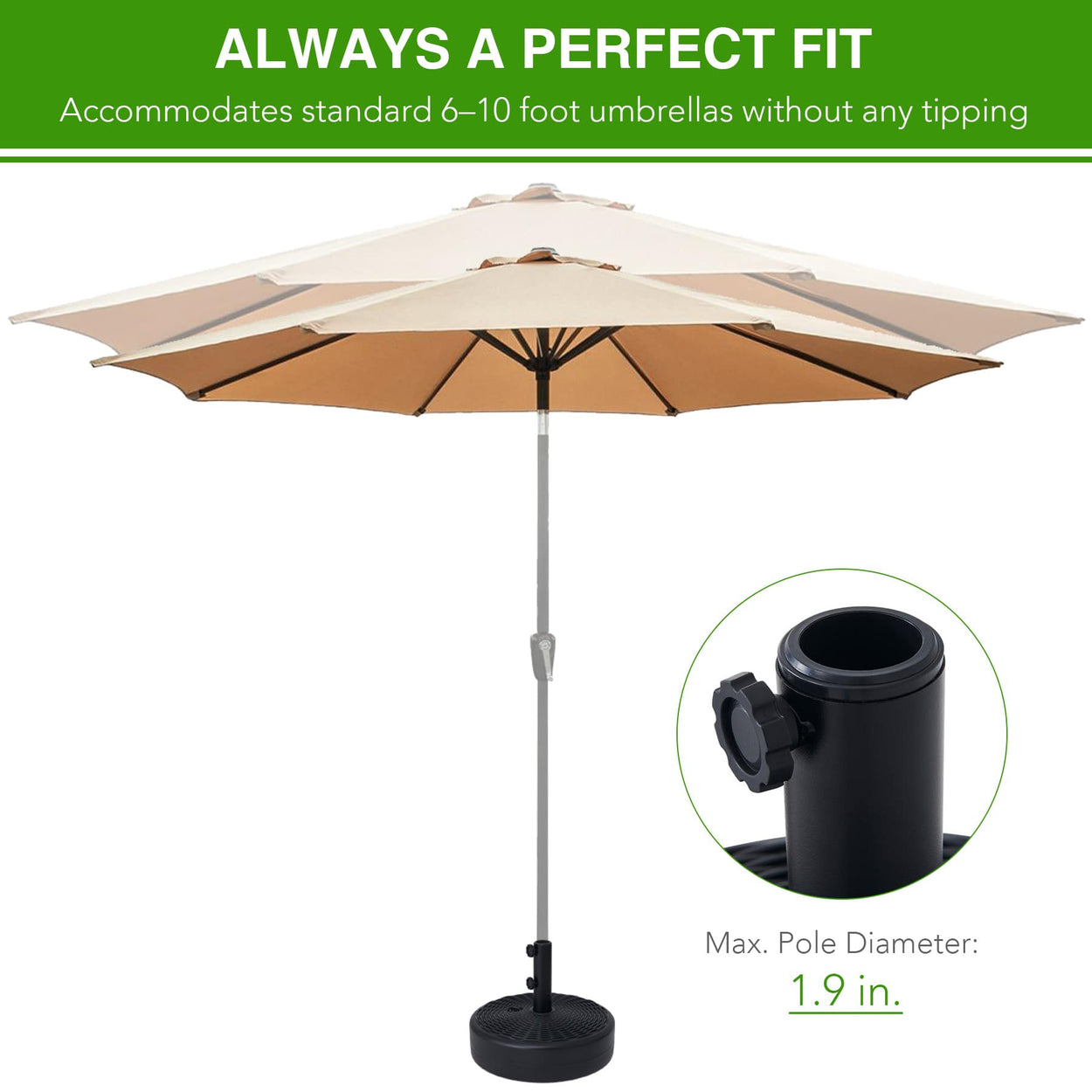 CO-Z
CO-Z 18" Outdoor Umbrella Stand for Entryway Deck Lawn and More, Fillable Round Patio Umbrella Holder, Weatherproof HDPE Beach Umbrella Base, 37.5lb Sand or 36gal Water Fill Capacity, Black
Features:
WIDE COMPATIBILITY: This 18" wide beach and patio umbrella pole holder by CO-Z is perfect for 6-10 foot umbrellas with pole diameters between 1.5 and 1.9 inches; the matte-black wicker texturing suits any poolside or patio décor.
YEAR-ROUND USE: This user-friendly outdoor umbrella base easily fills with 36 gallons of water; in colder seasons and climes, you can use up to 37.5 pounds of dry sand just as readily.
SUPERIOR DURABILITY: The high-quality HDPE casing and coated central metal shaft support offer great resistance to wear, weathering, and corrosion in any climate; tighten or loosen the 2 adjustable knobs to fix the narrower poles for optimal stability.
BUILT-IN HANDLE: Our patio and market umbrella holder includes a user-friendly grip for easy transport while its slim design allows easy storage during off seasons.
SATISFACTION GUARANTEED: CO-Z's umbrella base comes with our usual strong warranty and friendly customer service; try it at no risk and enjoy your shade for years to come!
Product Description:
Round Plastic Outdoor Patio Umbrella and Parasol Pole Holder
Elegant and Sturdy Design
Made from heavy-duty HDPE, this umbrella base has a weather and corrosion resistant steel core for dependable long term performance. With its sturdy and double locking design, our holder will secure your umbrella and keep it on the up and up, no matter the season.
Specifications
Material: HDPE

Dimensions: 17.9×17.9×5.7 in.

Water Capacity: 36 gal.

Compatible Pole Diameters: 1.5–1.9 in
Strong and Durable
Heavy-duty injection molded HDPE plastic offers a base with superior strength and weather resistance. The natural wicker design blends attractively with any outdoor decor.