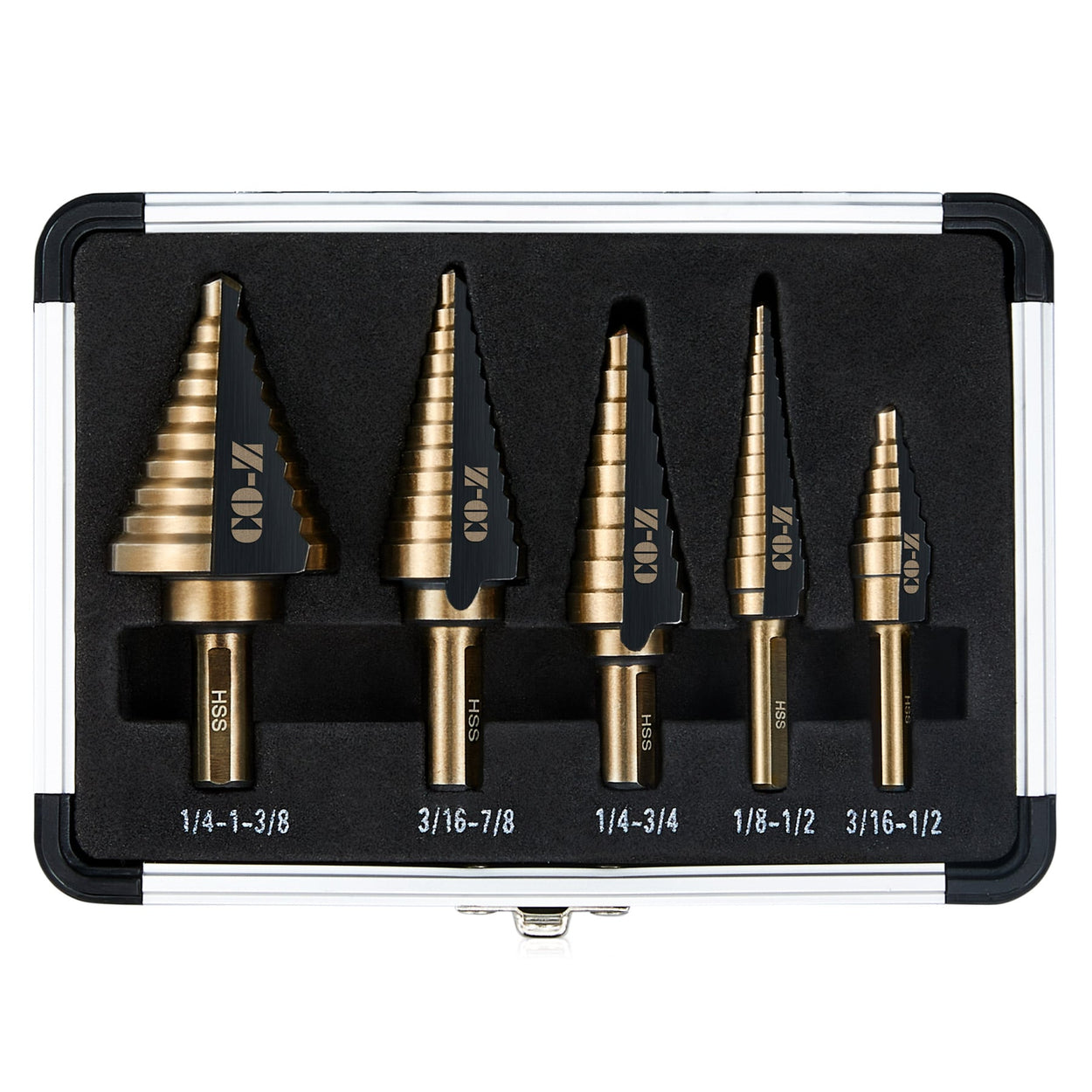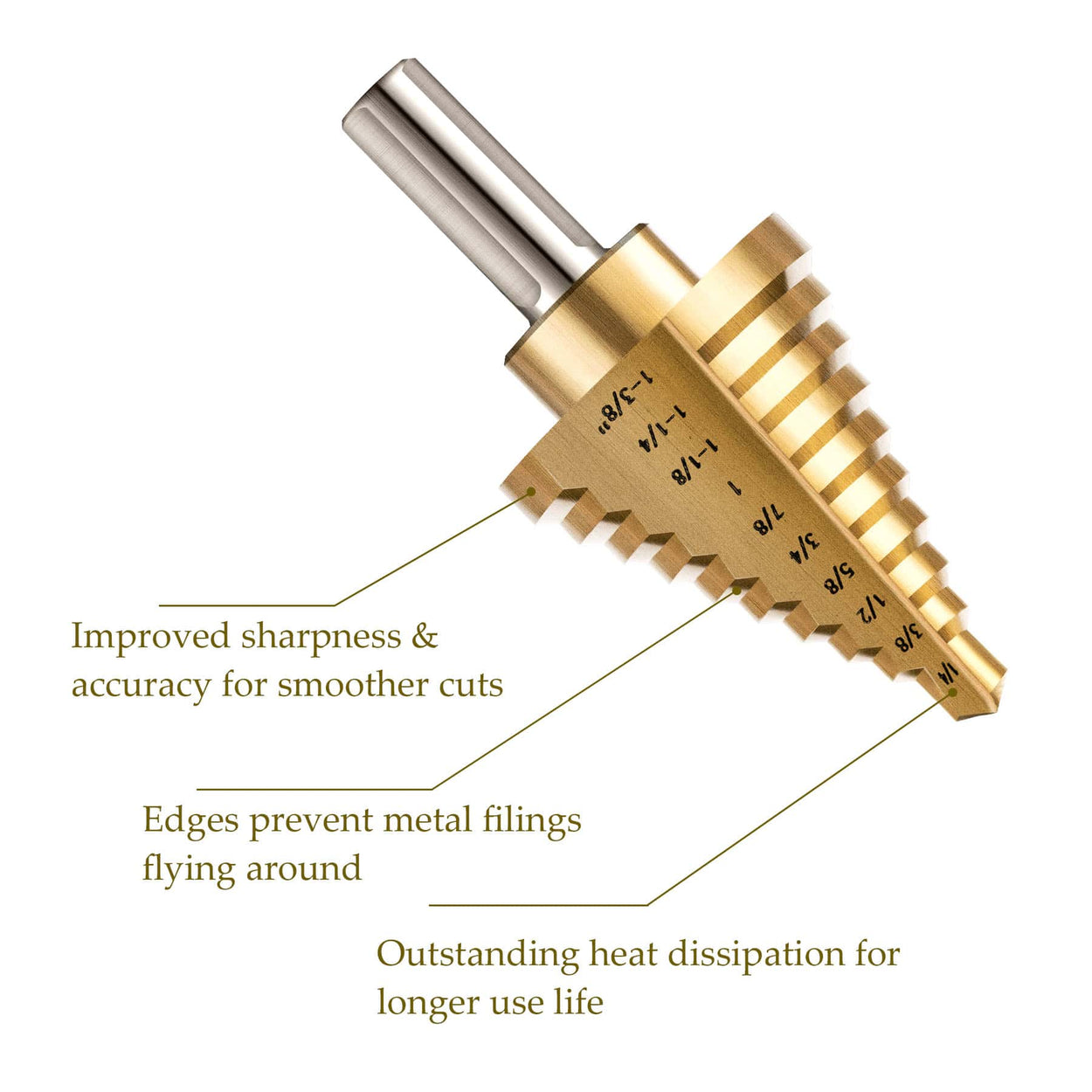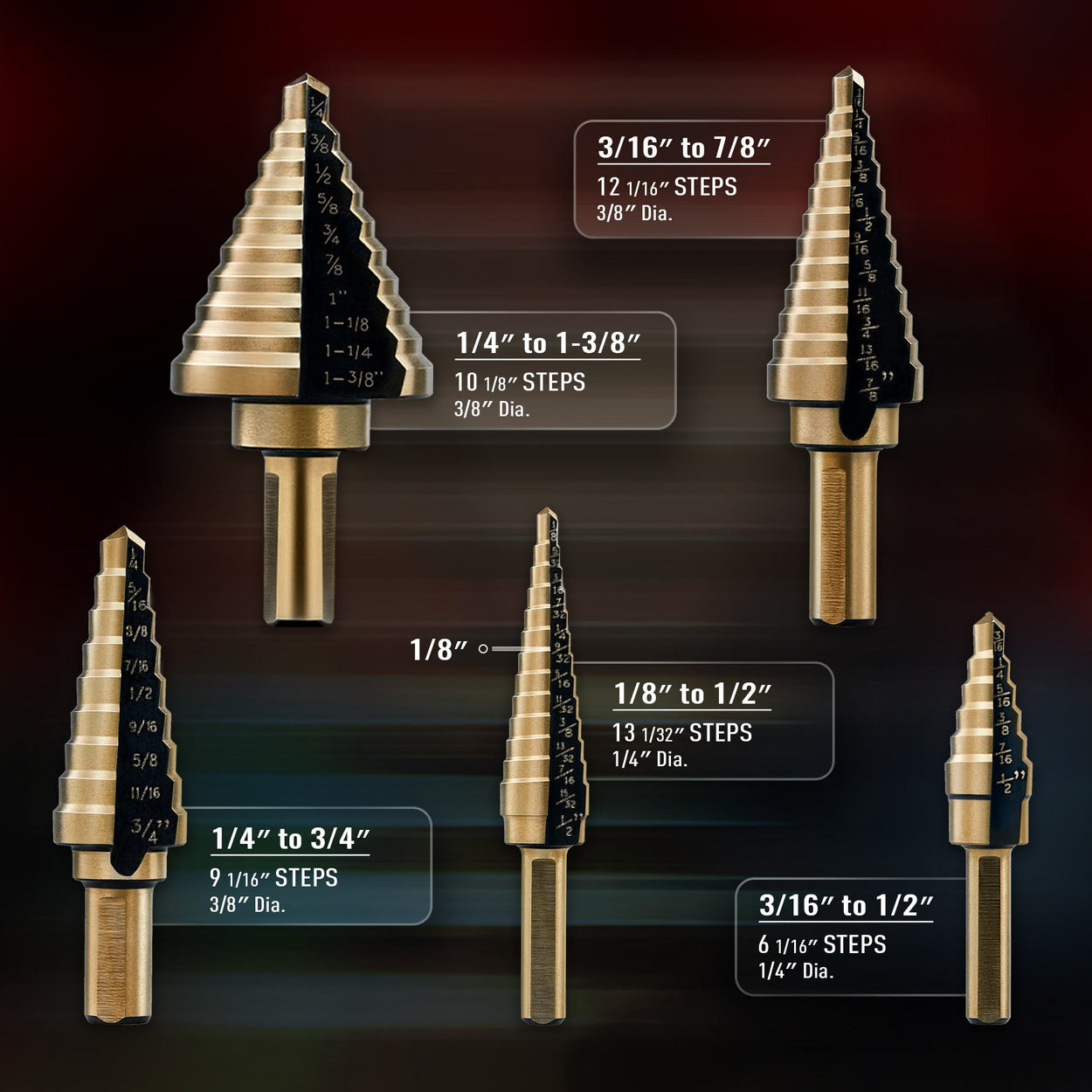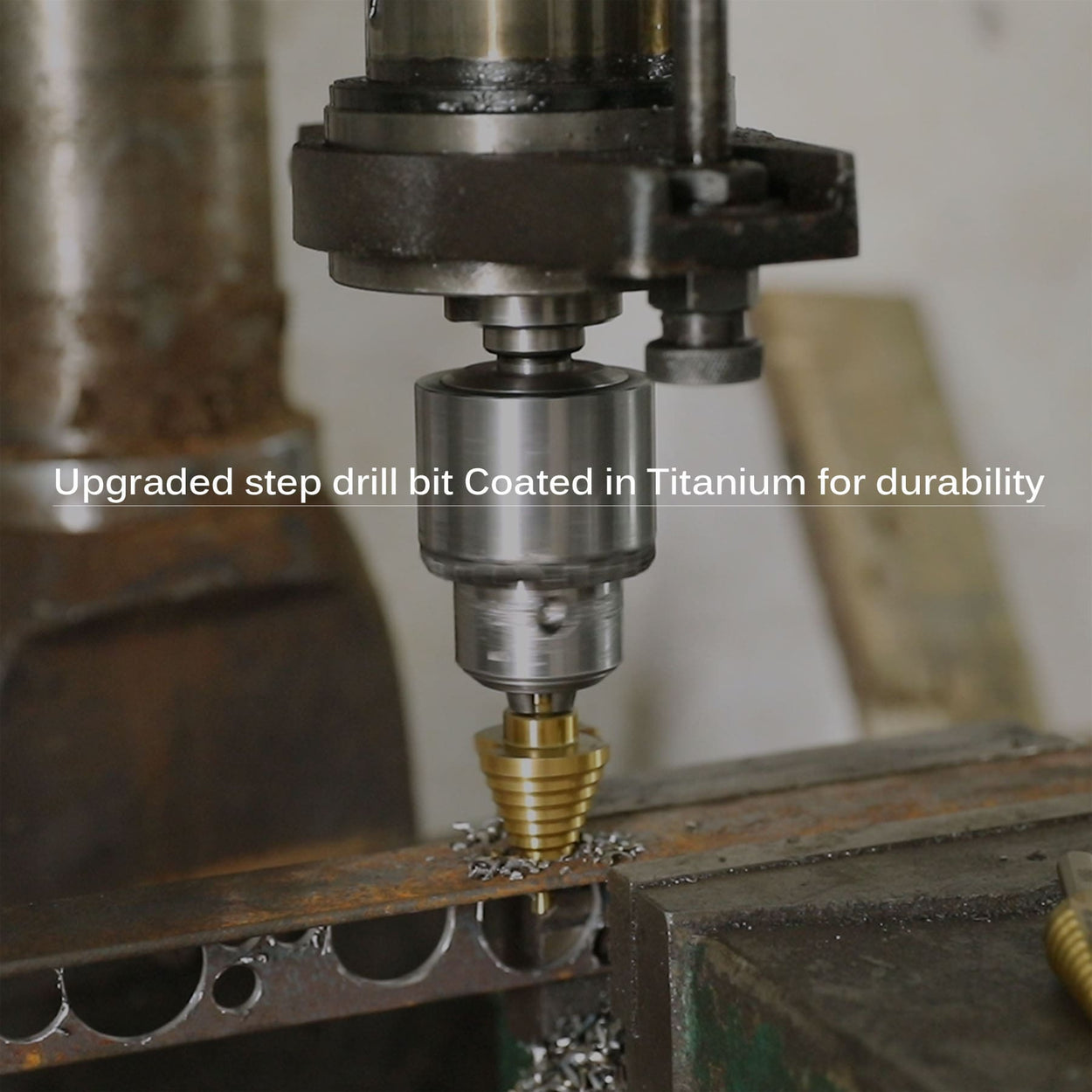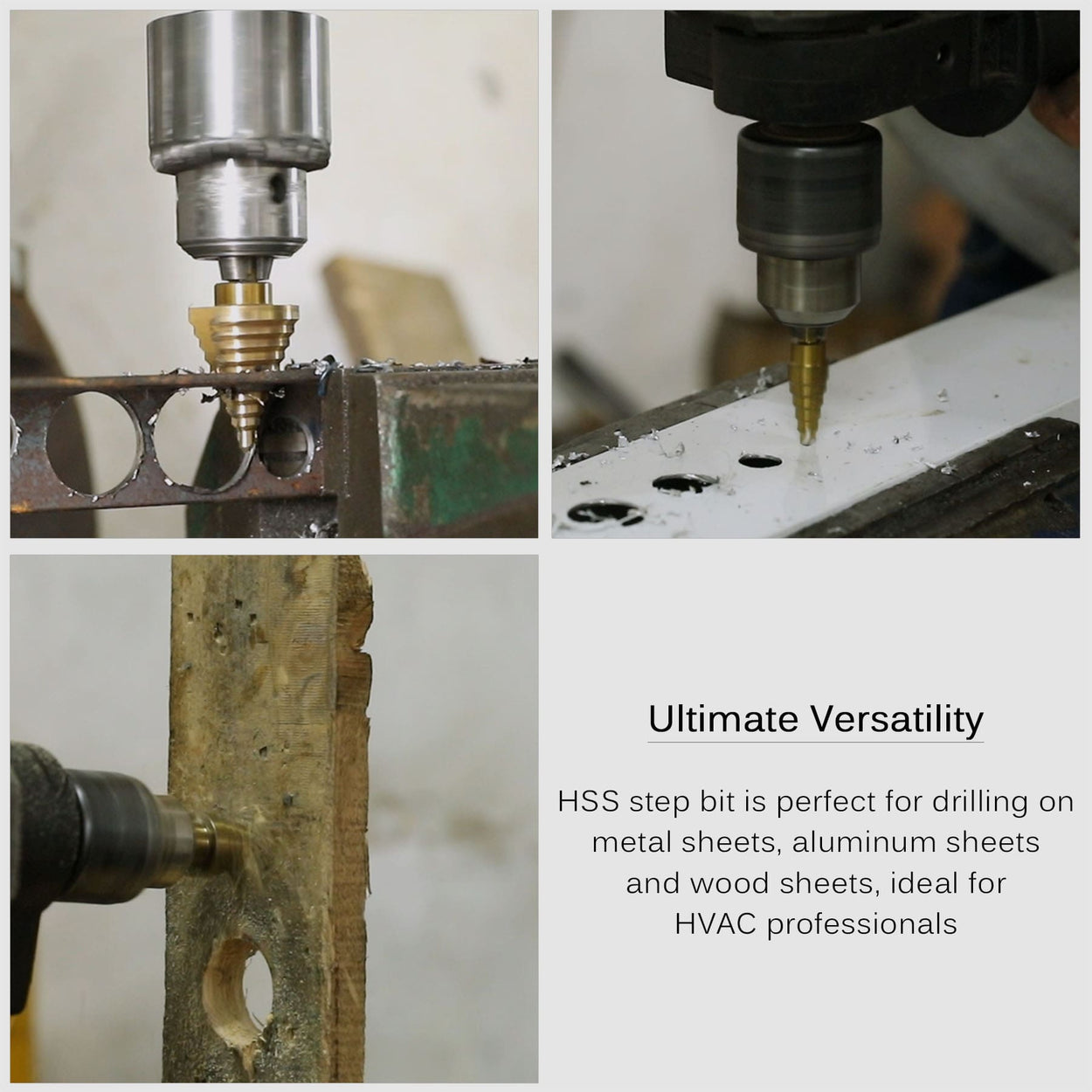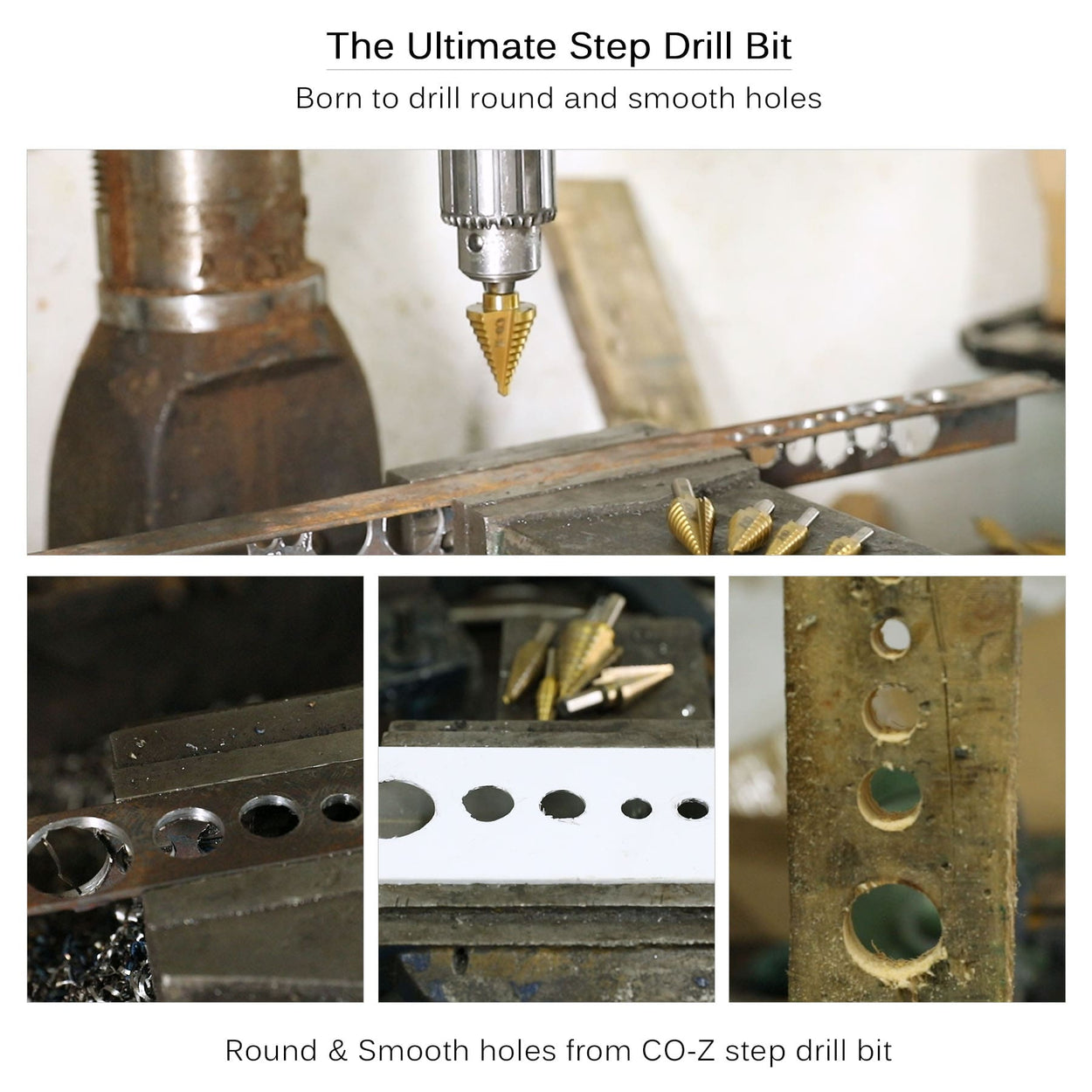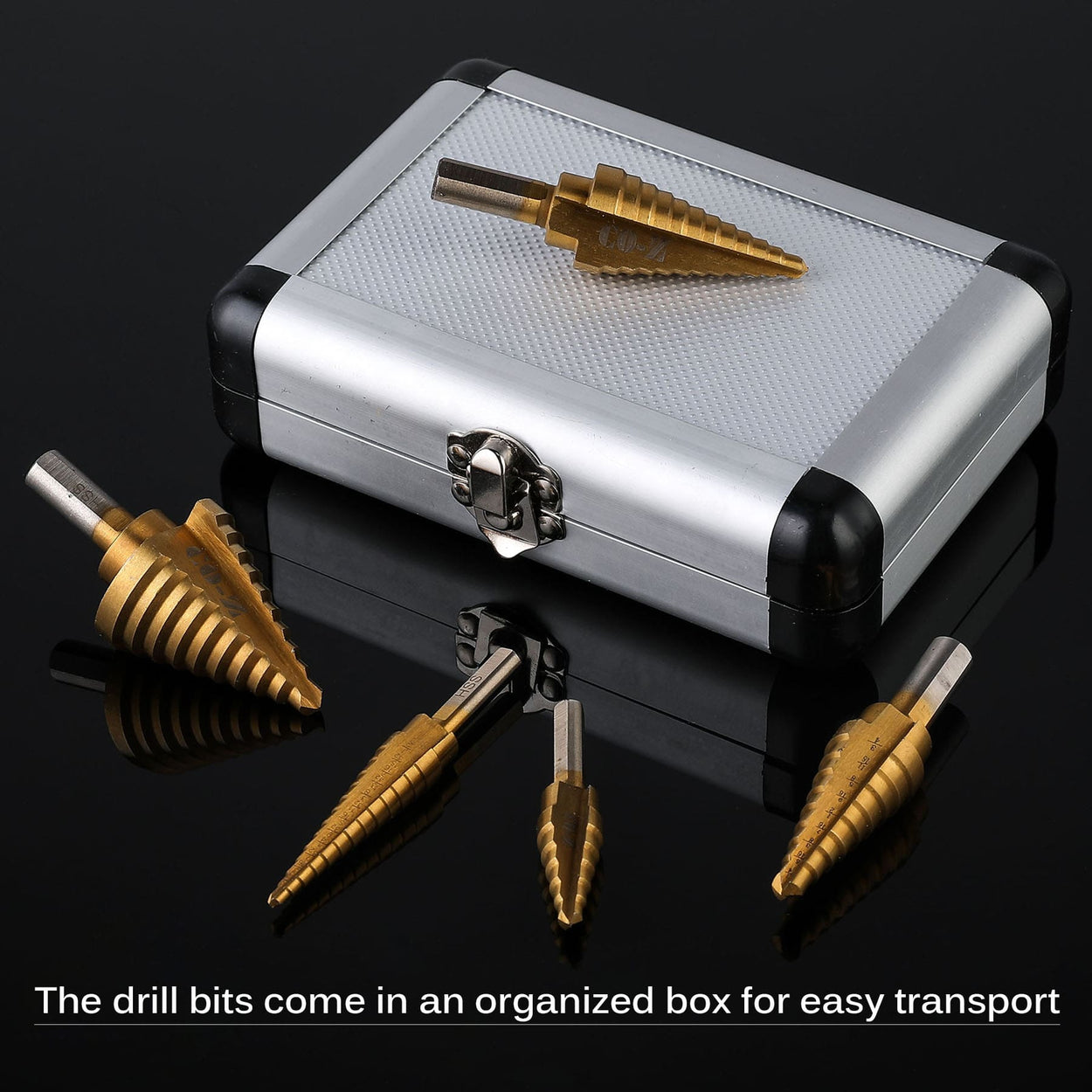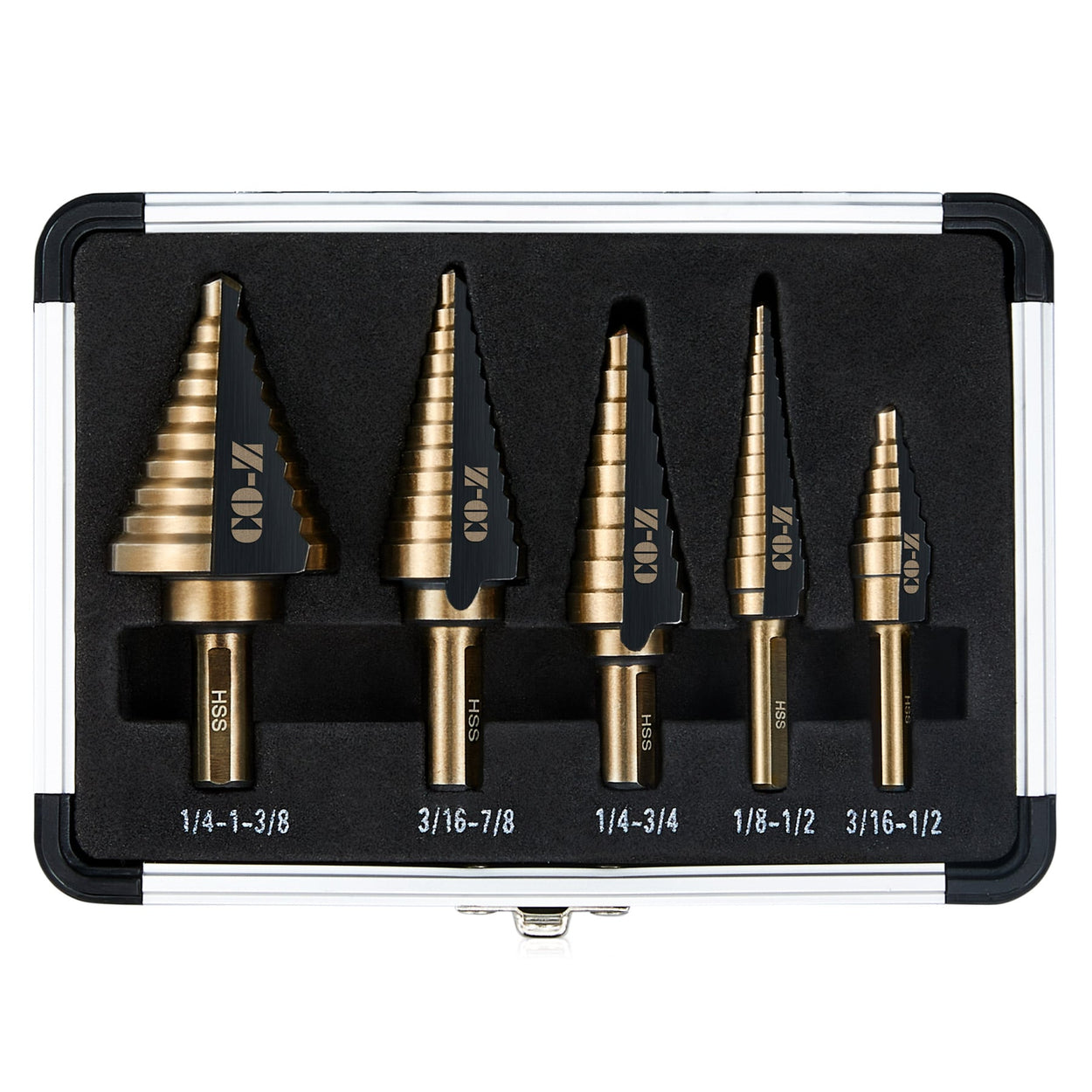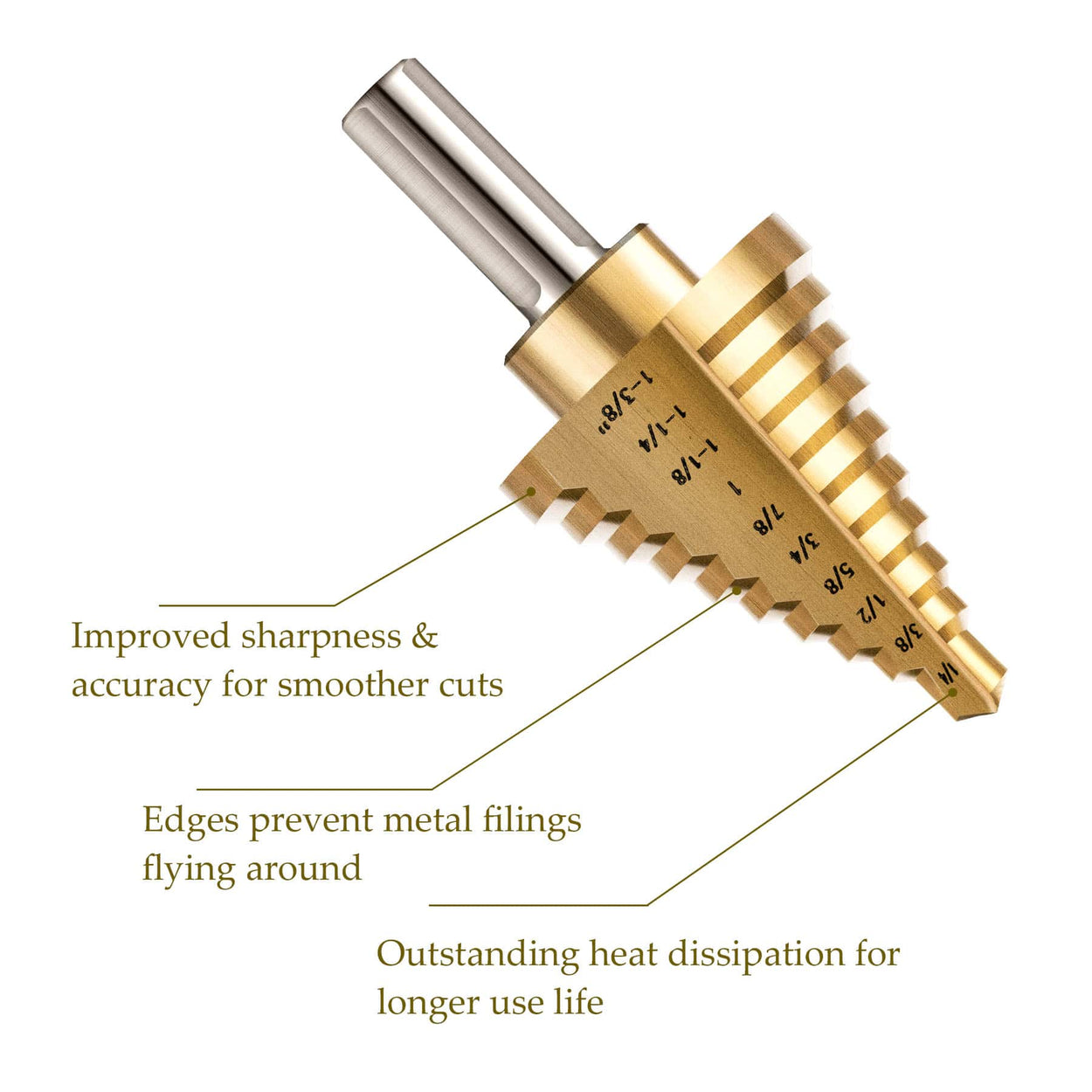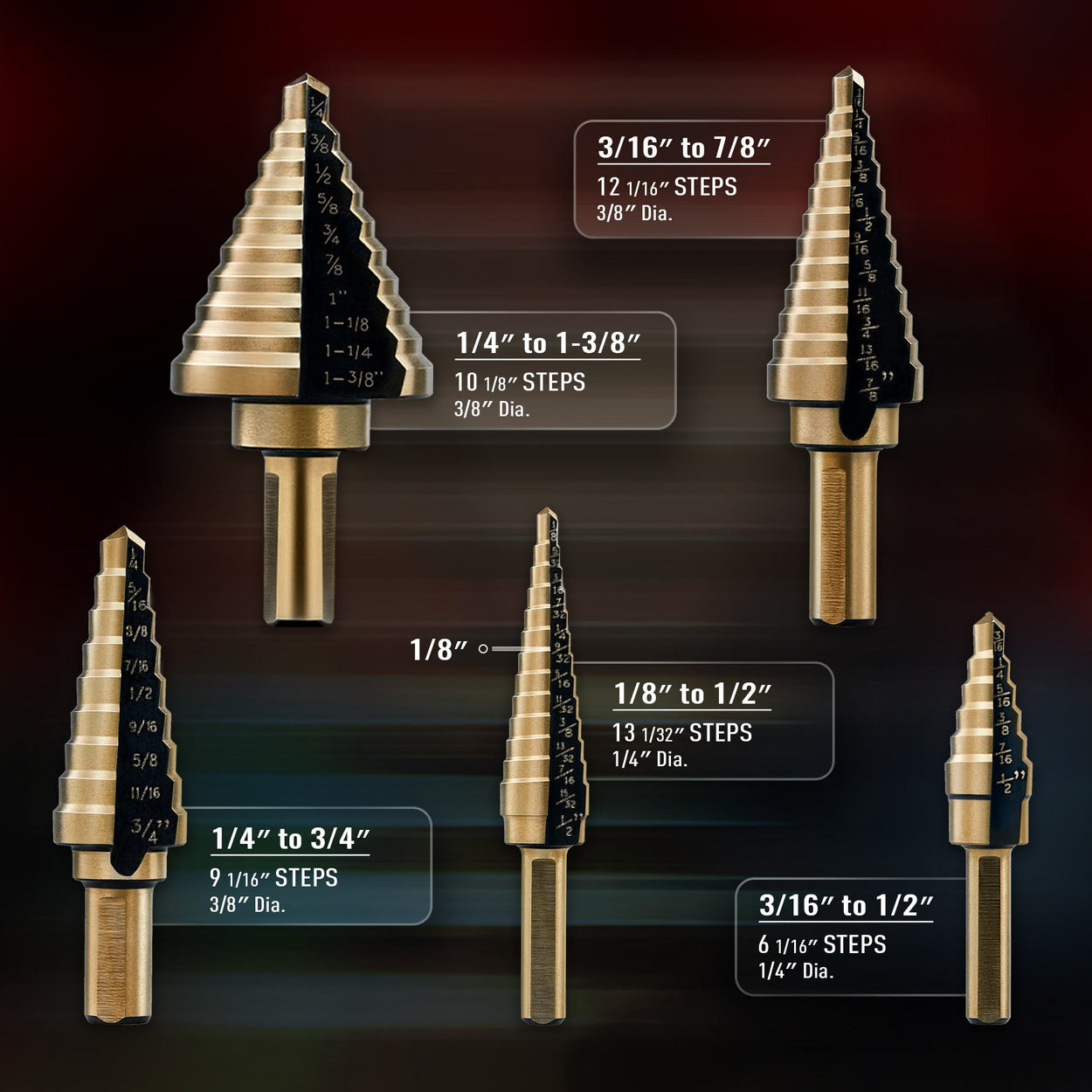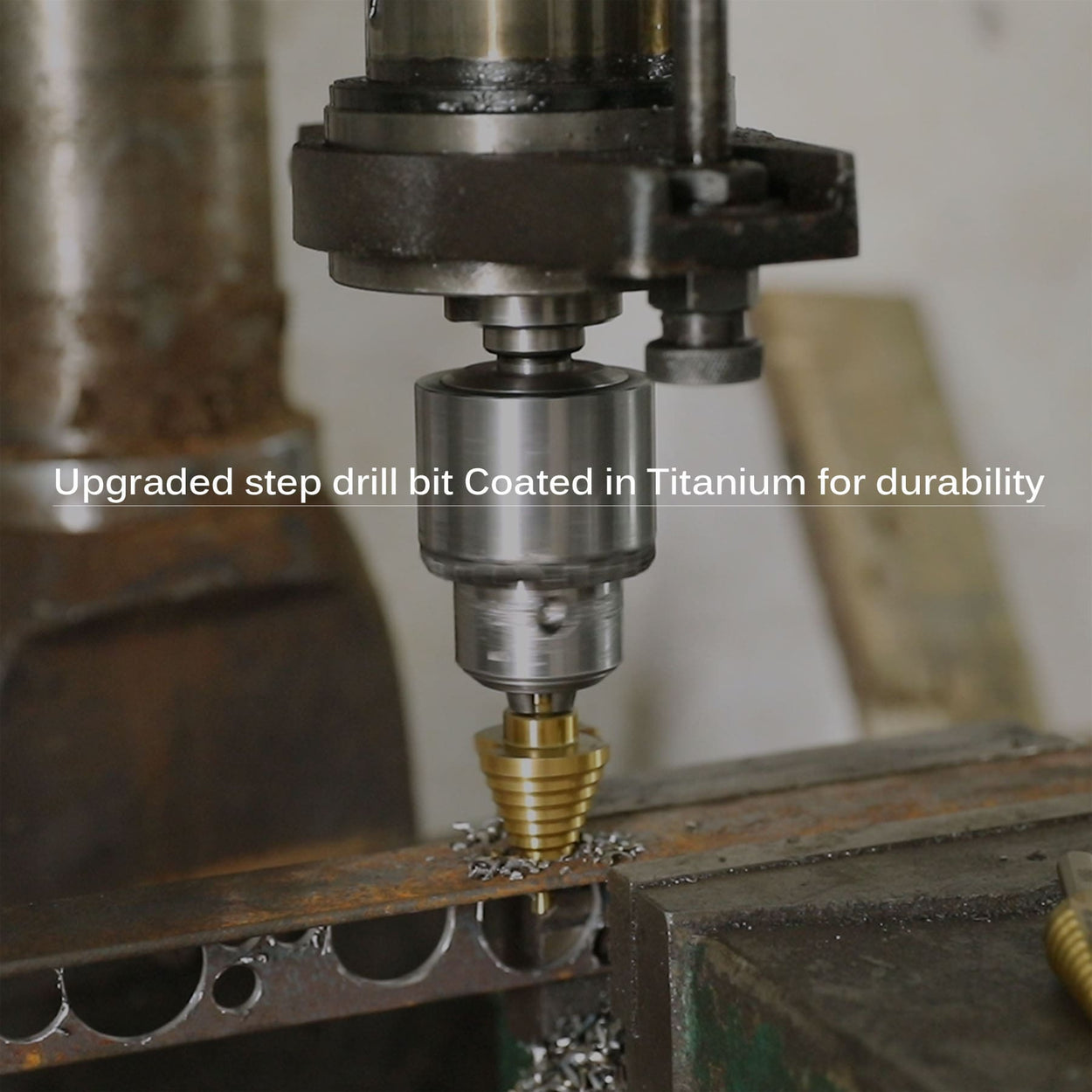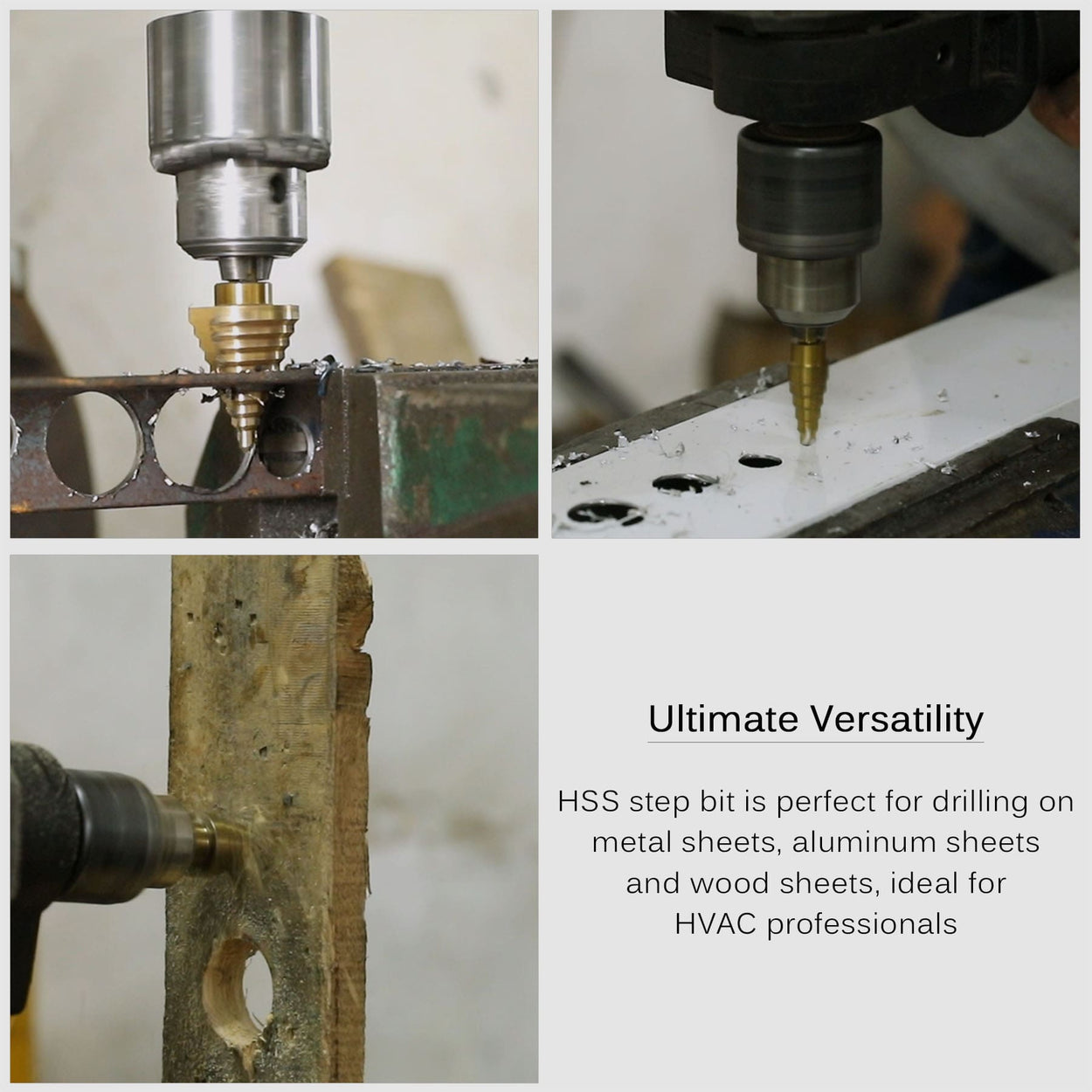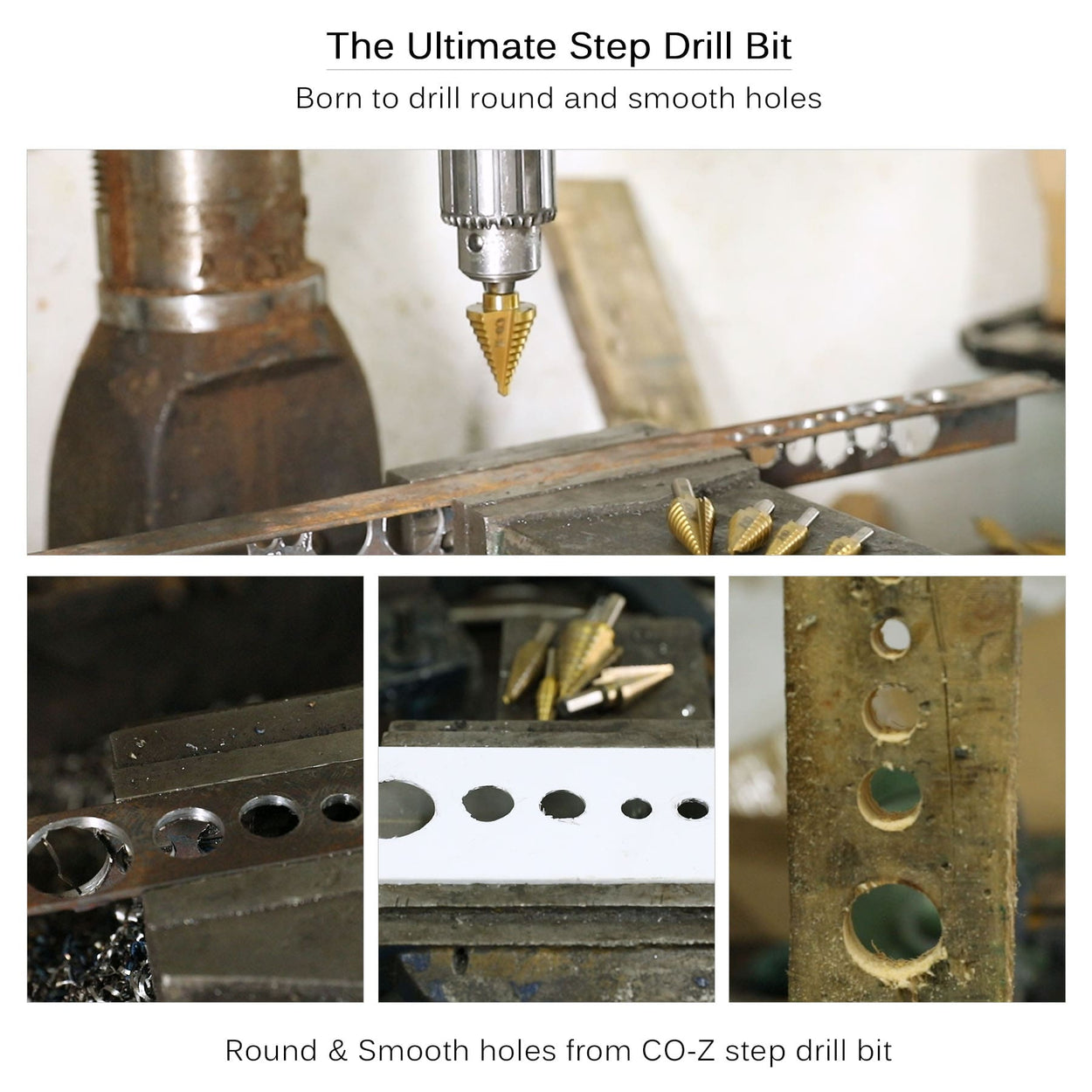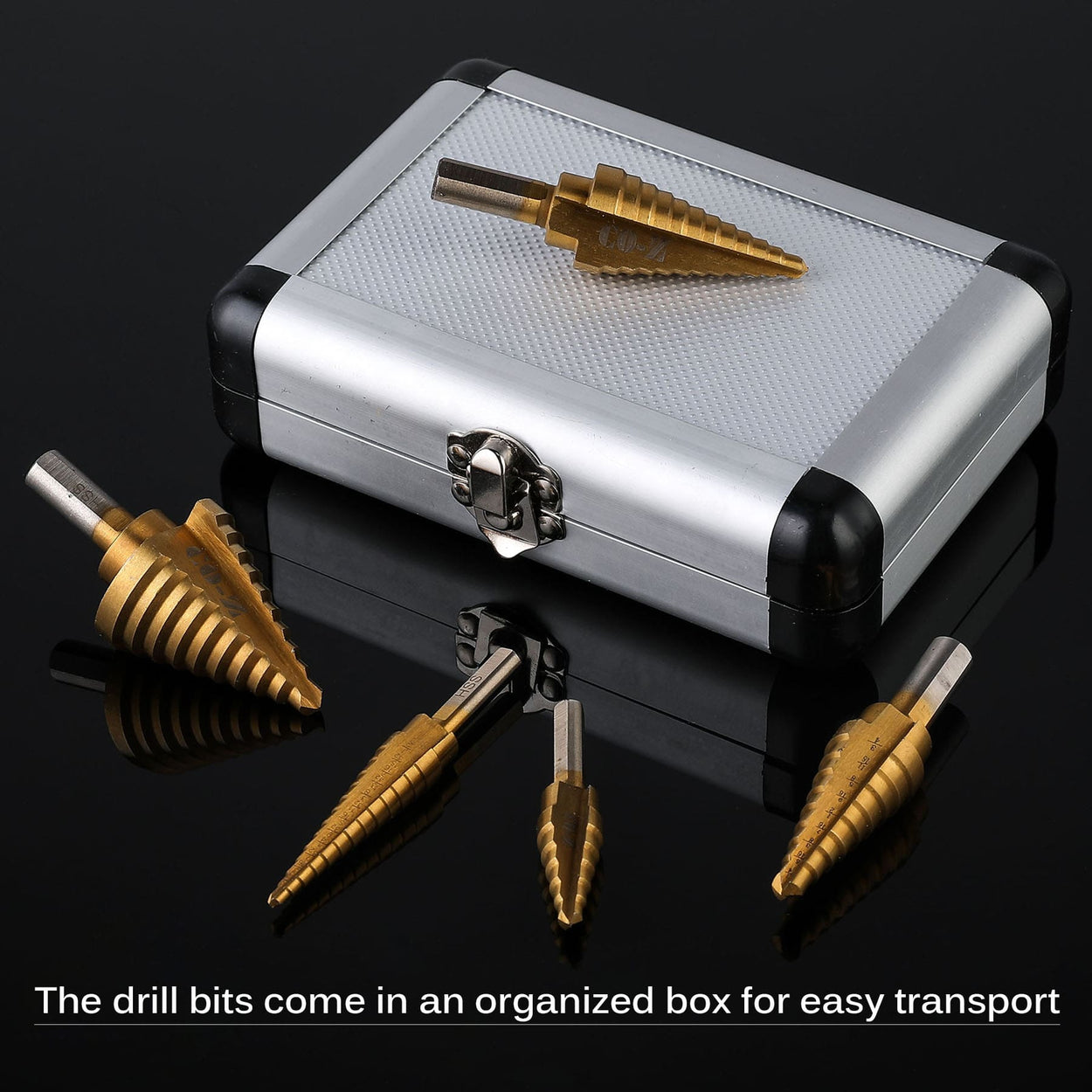 CO-Z
CO-Z Step Drill Bits, HSS 5PCS Titanium Step Drill Bit Set, 50 Sizes in 5 High Speed Steel Unibit Drill Bits Set for Sheet Metal with Aluminum Case, Multiple Hole Stepped Up Bits for DIY Lovers
Feature
Extreme Durability: Cobalt high-speed steel drill bits along with the titanium coating ensures extreme durability, will stay new and shiny for years to come.
Different Sizes of Holes Can Be Drilled: Different sized shanks ensure compatibility with 1/4, 3/8, and 1/2 in. chuck sizes. You are capable to drill holes in different sizes which can meet your normal needs.
Smooth Drilling: Non-walking drill tip provides fast and smooth drills on steel sheets, aluminum sheets, wood board, plastic board, etc. (the board must be smaller in thickness than the height of step drill bits).
Use Center Punch to Mark the Spot: Please mark the spot that you are to drill for easier drilling and improved drill bits life.
Keep Your Step Drill Bits Well Organized: All the bits come in a well-organized case for easy transport and storage.
CO-Z step drill bits set replaces 50 individual drill bits in 5 pieces step drill bits, which saves you a lot of trouble and space. Two-fluted design provides faster and smoother cutting. Cobalt steel along with titanium coating ensures this set with outstanding durability and will stay sharp for years to come, perfect to cut holes on sheet metal, aluminum sheets etc. A well-organized box provides users with easy storage and transport, truly a must-have for DIY lovers and HVAC professionals.

Care Tips
Not compatible with hammer drill.

Please do not set drilling speed too high to avoid damages to cutting edge.

It is recommended to oil the bit before every use.

Please drill a smaller hole to make drilling smoother.

The material on which you want to drill should not exceed 0.12 in. in thickness.
Advantages of HSS Step Drill Bits
Drills holes of various sizes without changing bits.

Minimal shocks and almost impossible to snap compared to conventional bits.

Smooth hole edges, perfect to drill holes for HVAC jobs.

Smoother and rounder holes.

Prevents metal scurf from flying around for improved safety.