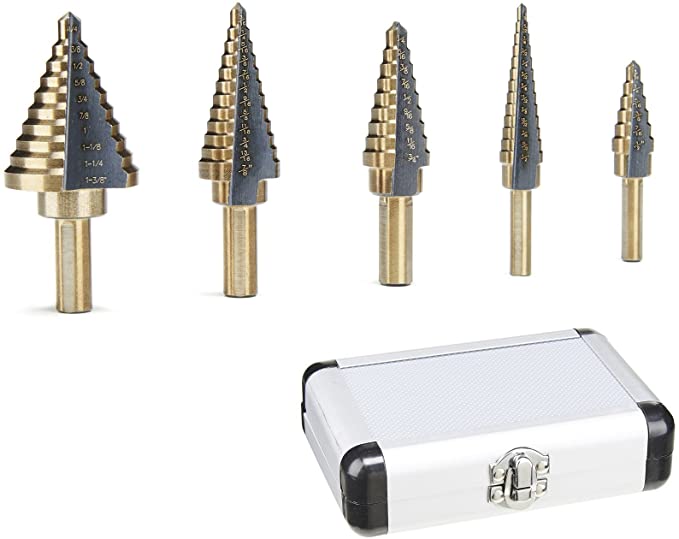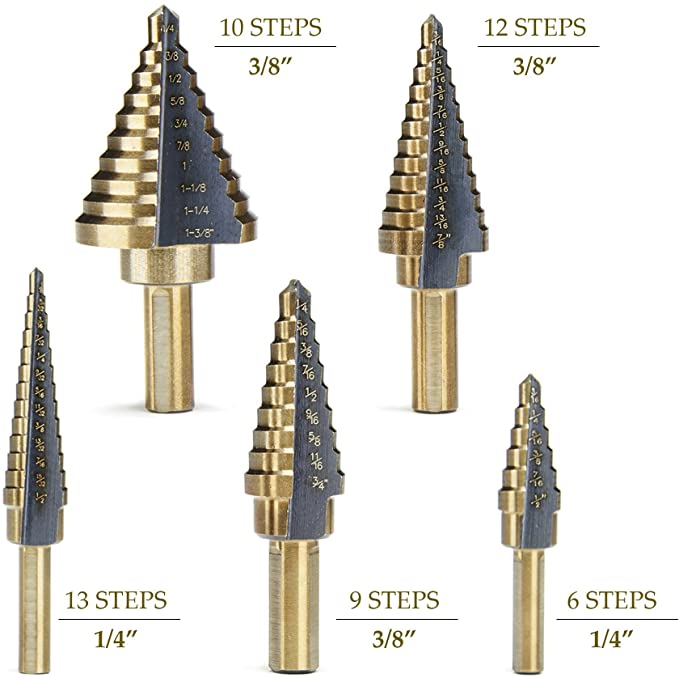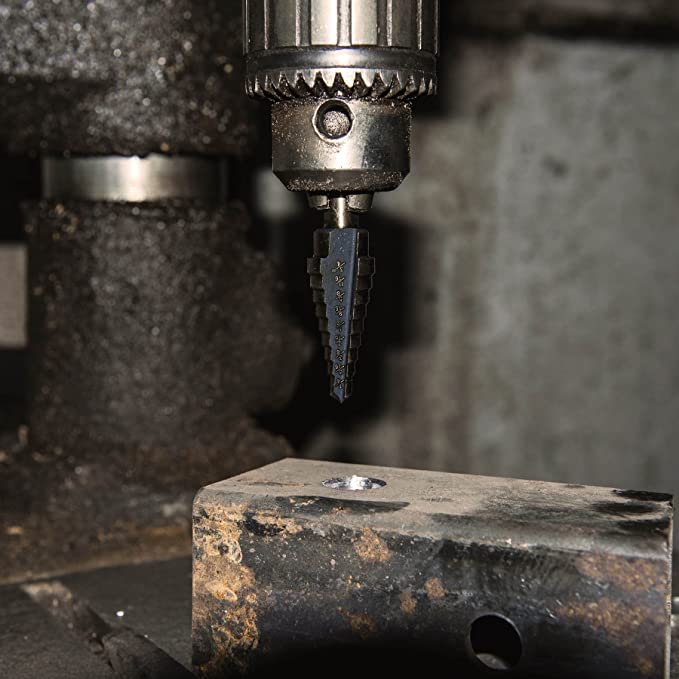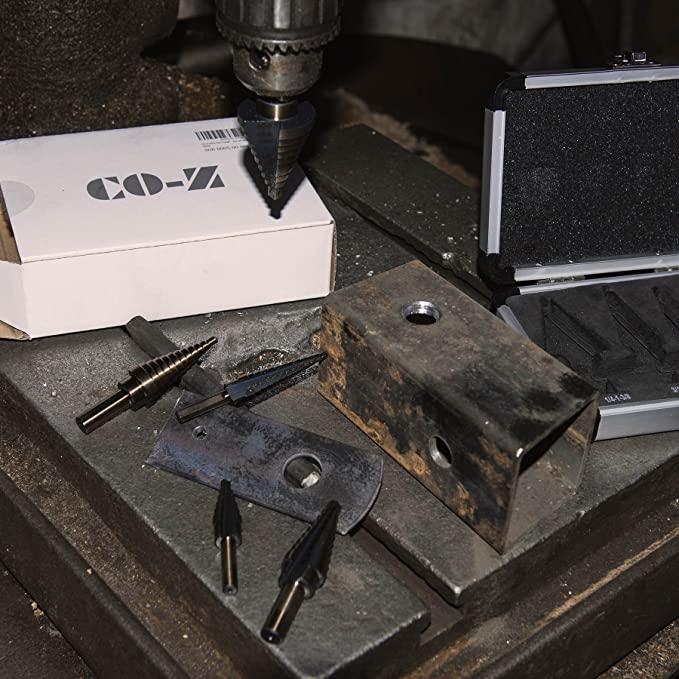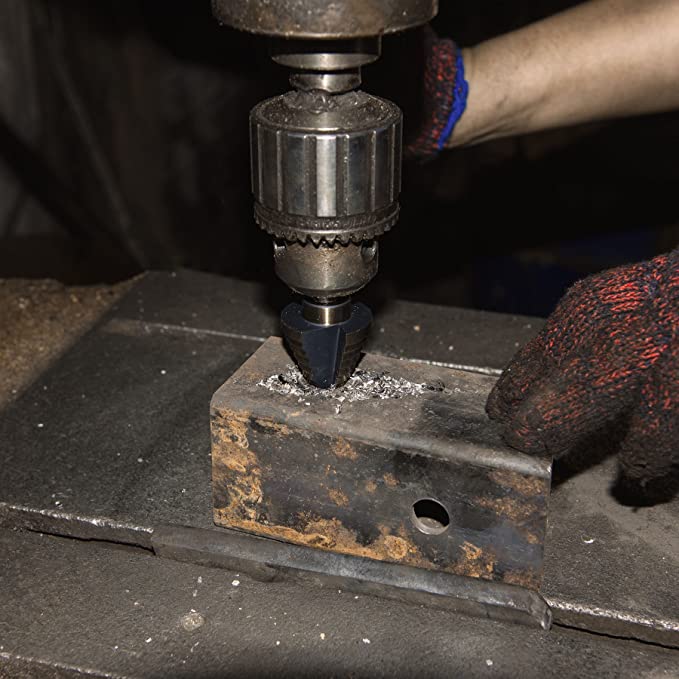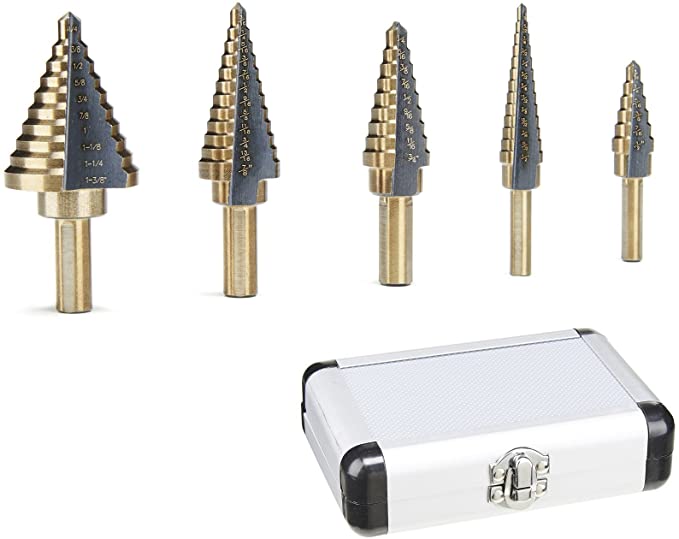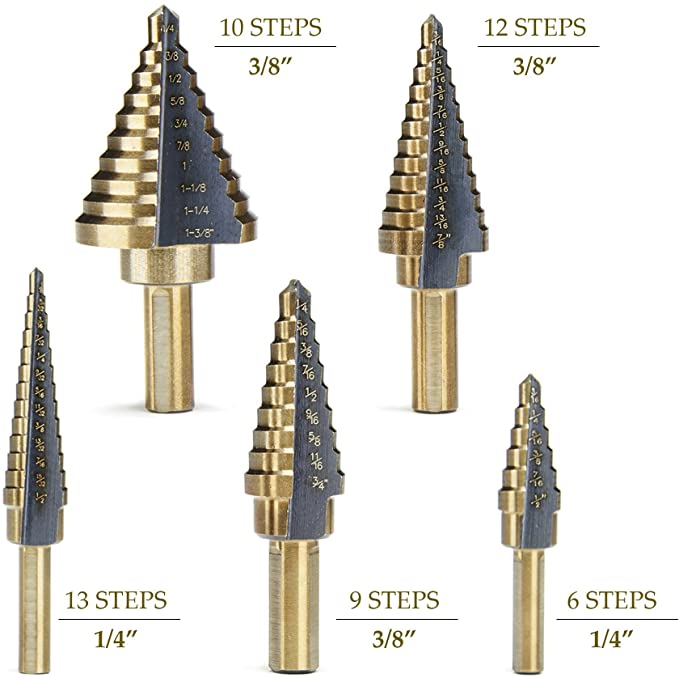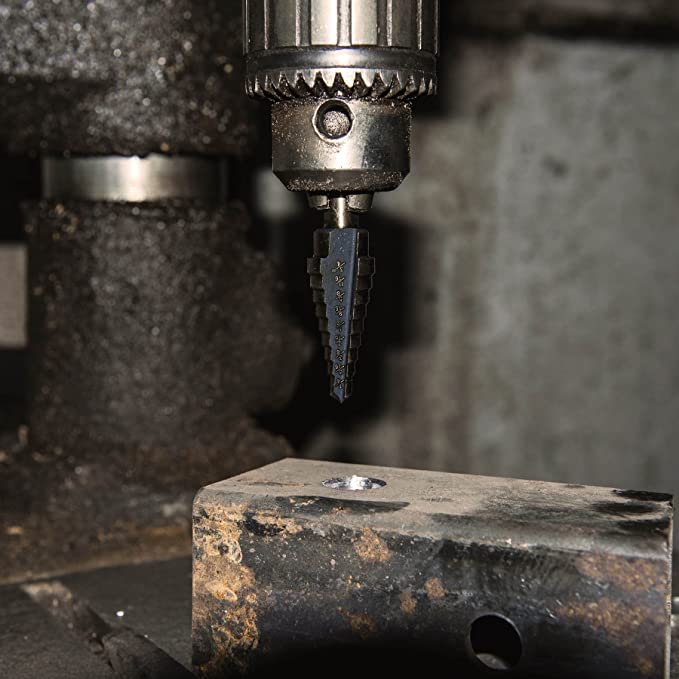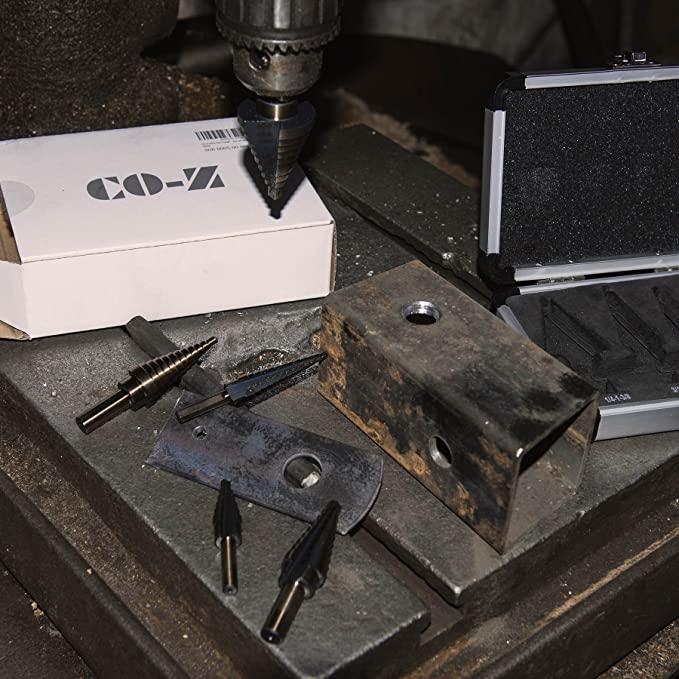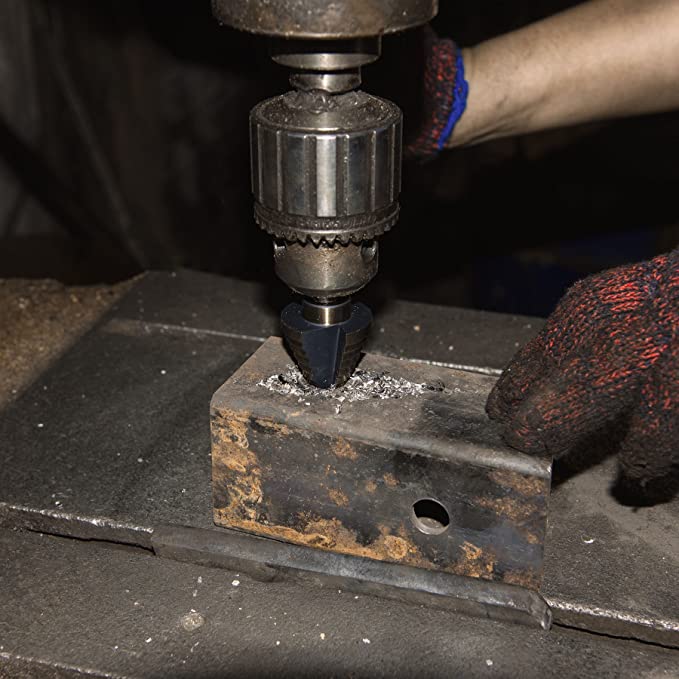 CO-Z
CO-Z Step Drill Bits, HSS 5PCS Titanium Step Drill Bit Set, 50 Sizes in 5 High Speed Steel Unibit Drill Bits Set for Sheet Metal with Aluminum Case, Multiple Hole Stepped Up Bits for DIY Lovers33
Features:
Extreme Durabikity: Cobalt high speed steel drill bits along with the titanium coating ensures extreme durability, will stay new and shiny for years to come.
Different Sizes of Holes Can Be Drilled: Different sized shanks ensure compatibility with 1/4, 3/8 and 1/2 in. chuck sizes. You are capable to drill holes in different sizes which can meet your normal needs.
Smooth Drilling: Non-walking drill tip provides fast and smooth drills on steel sheets, aluminum sheets, wood board, plastic board etc. (the board must be smaller in thickness than the height of step drill bits).
Use Center Punch to Mark the Spot: Please mark the spot that you are to drill for easier drilling and improved drill bits life.
Keep Your Step Drill Bits Well Organized: All the bits come in a well-organized case for easy transport and storage.

Universal Compatibility

Compatible with 1/4, 3/8, 1/2 electric drills or bench drills, but only work for sheet metal, aluminum or plastic.

Convenient & Precise

Each level of each bit is clearly marked with laser engraving so you can find and drill the precise right diameter every time!

Smooth & Clean Drilling

Dual grooves quickly remove chips and other swarf as you work, keeping your work safe and each hole well deburred.

Distinct Shank Design

Our ¼ and ⅜-inch shanks are engineered for maximal stability and strength to prevent any offset or slippage.