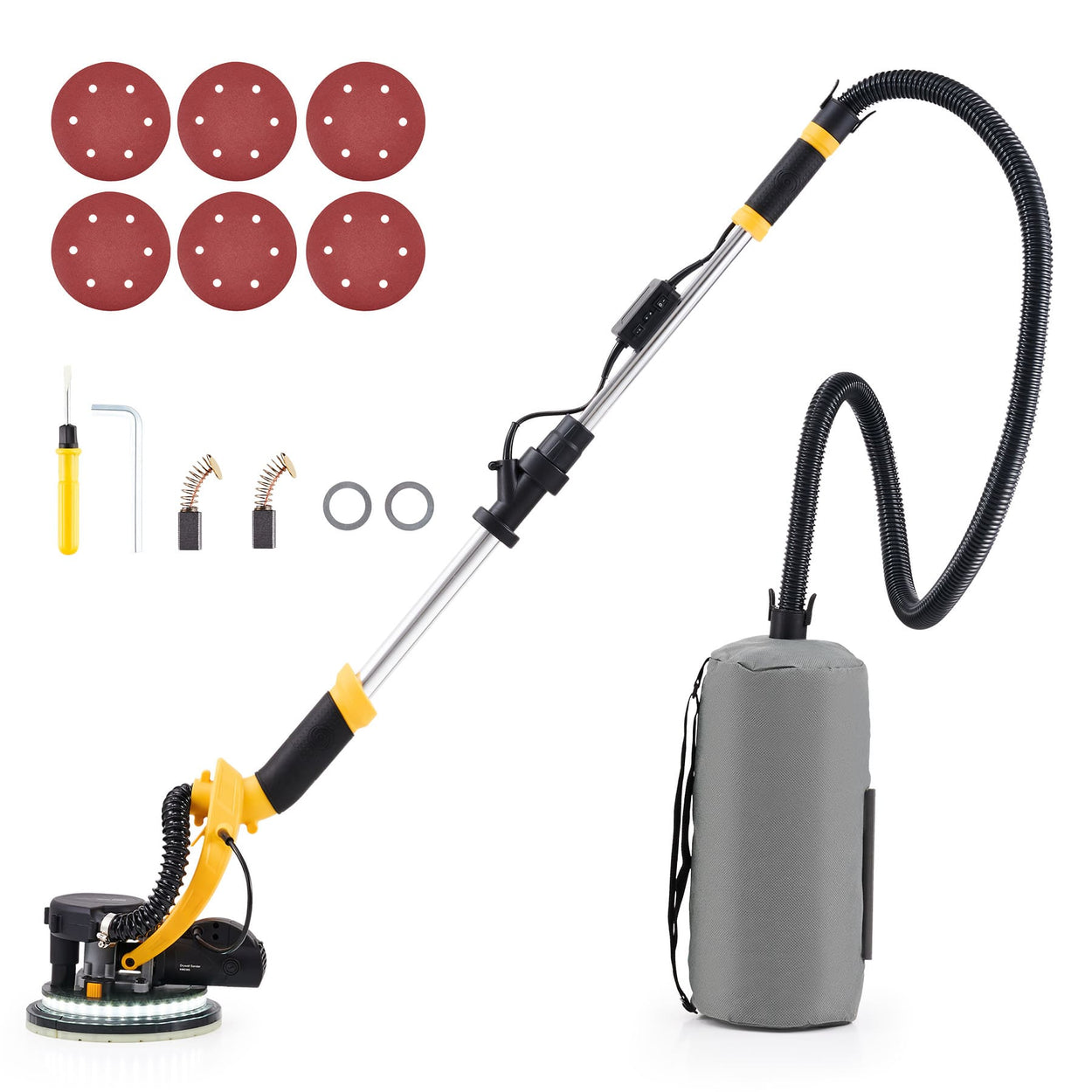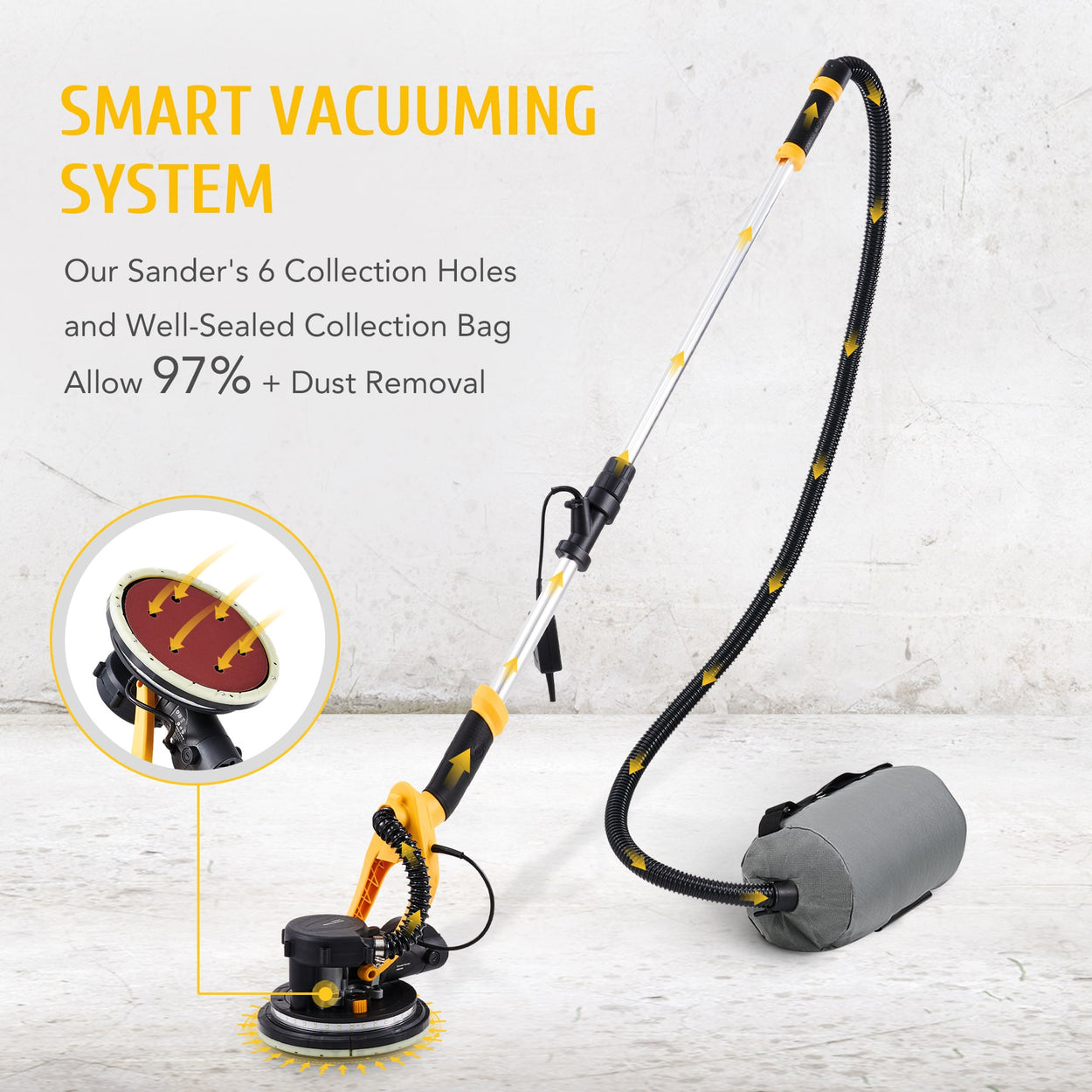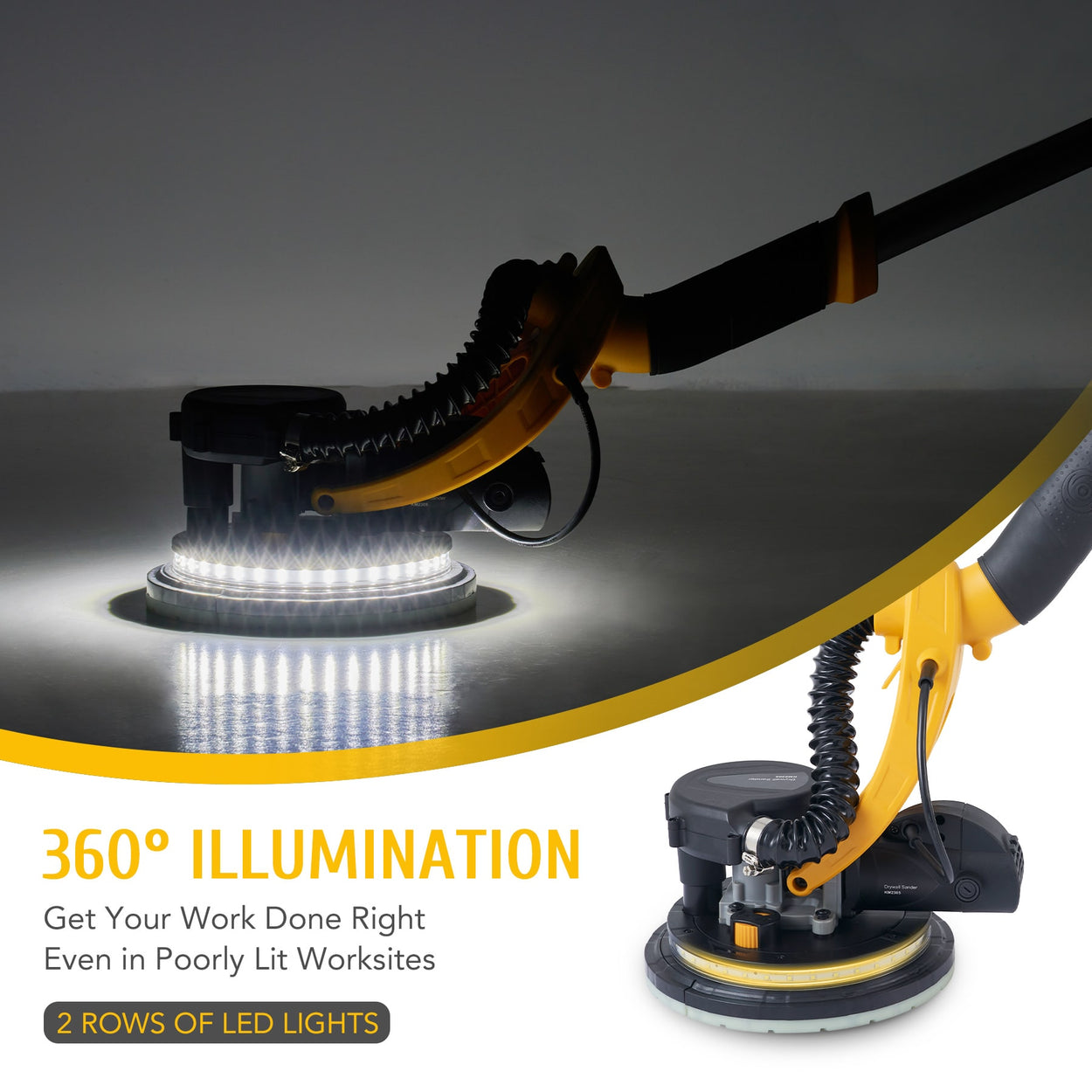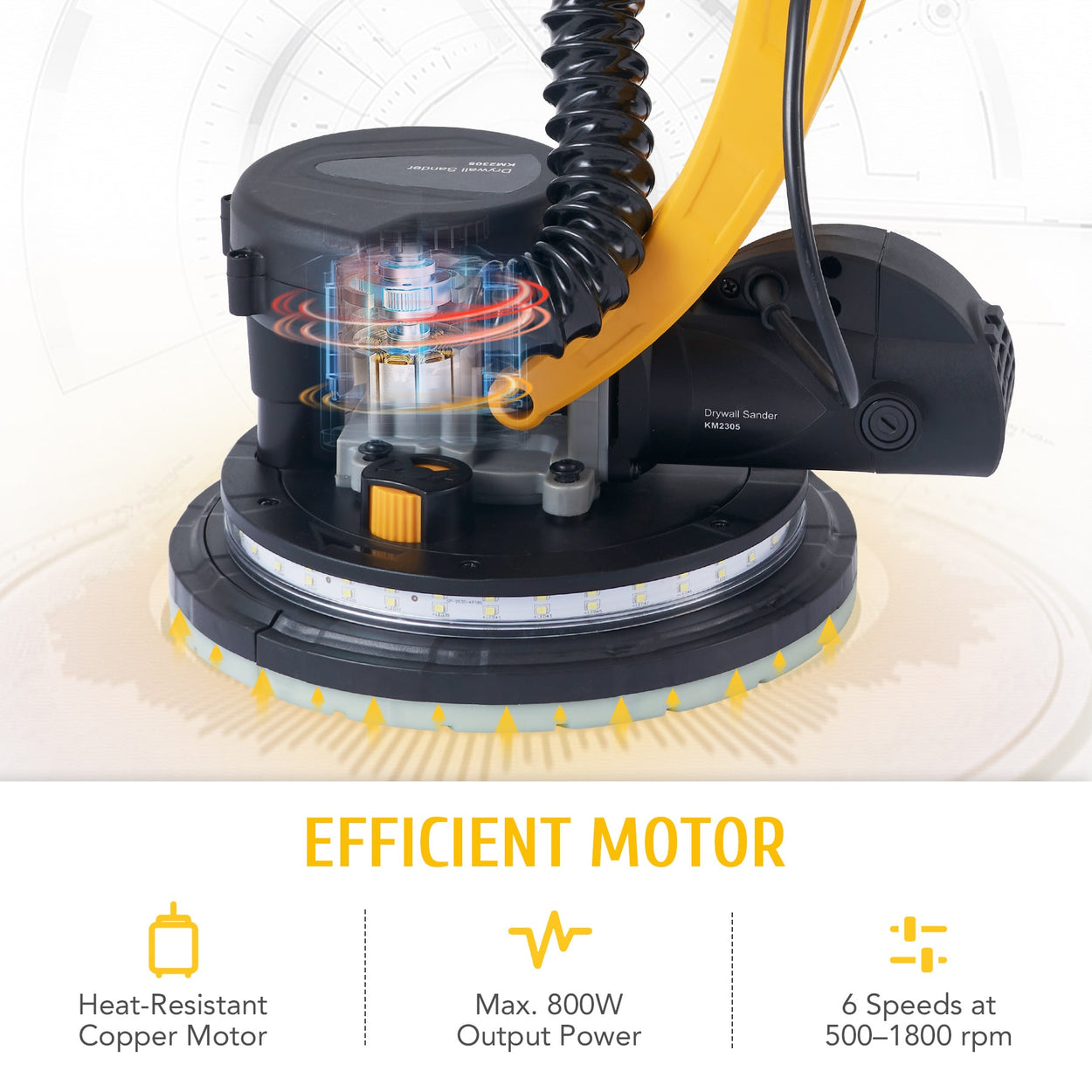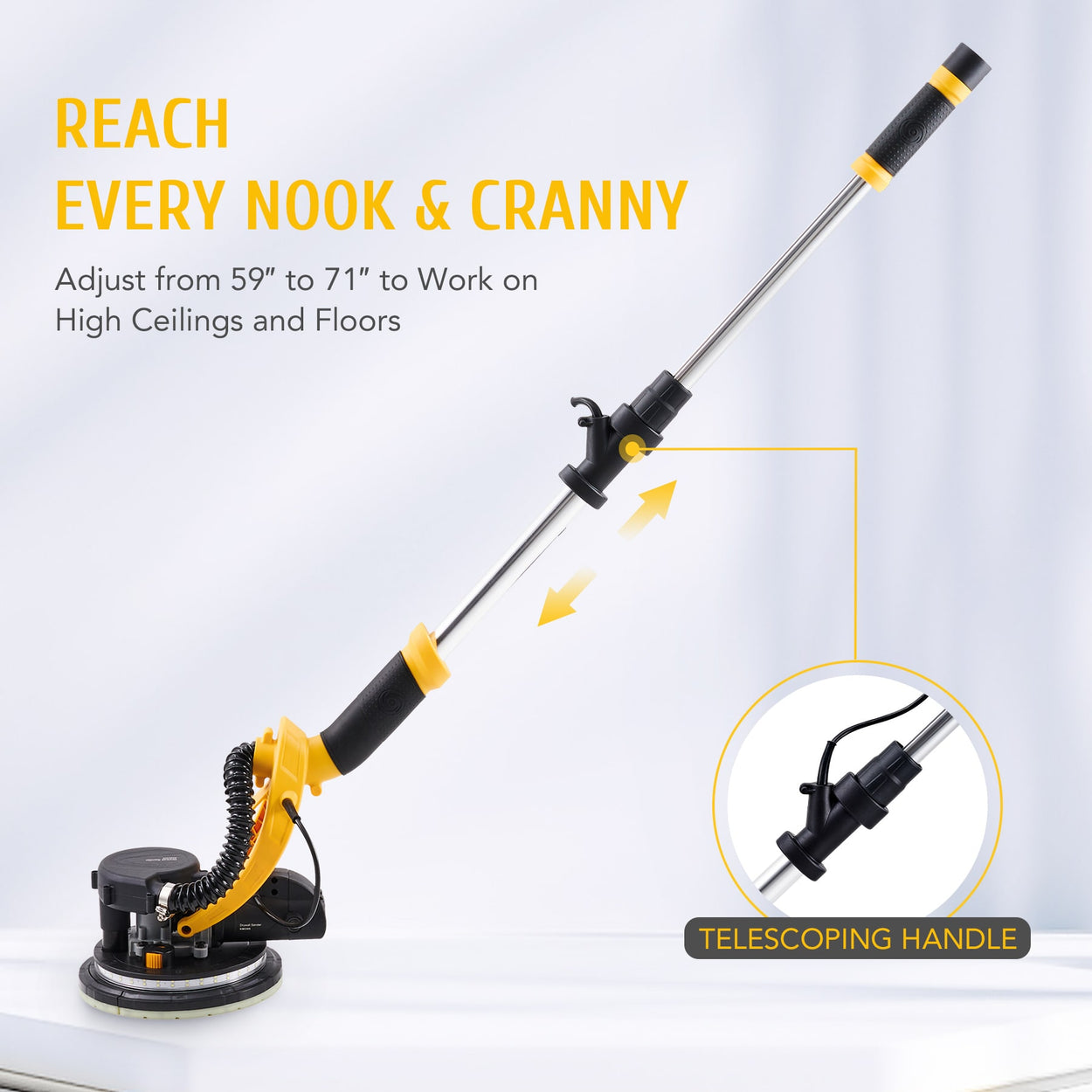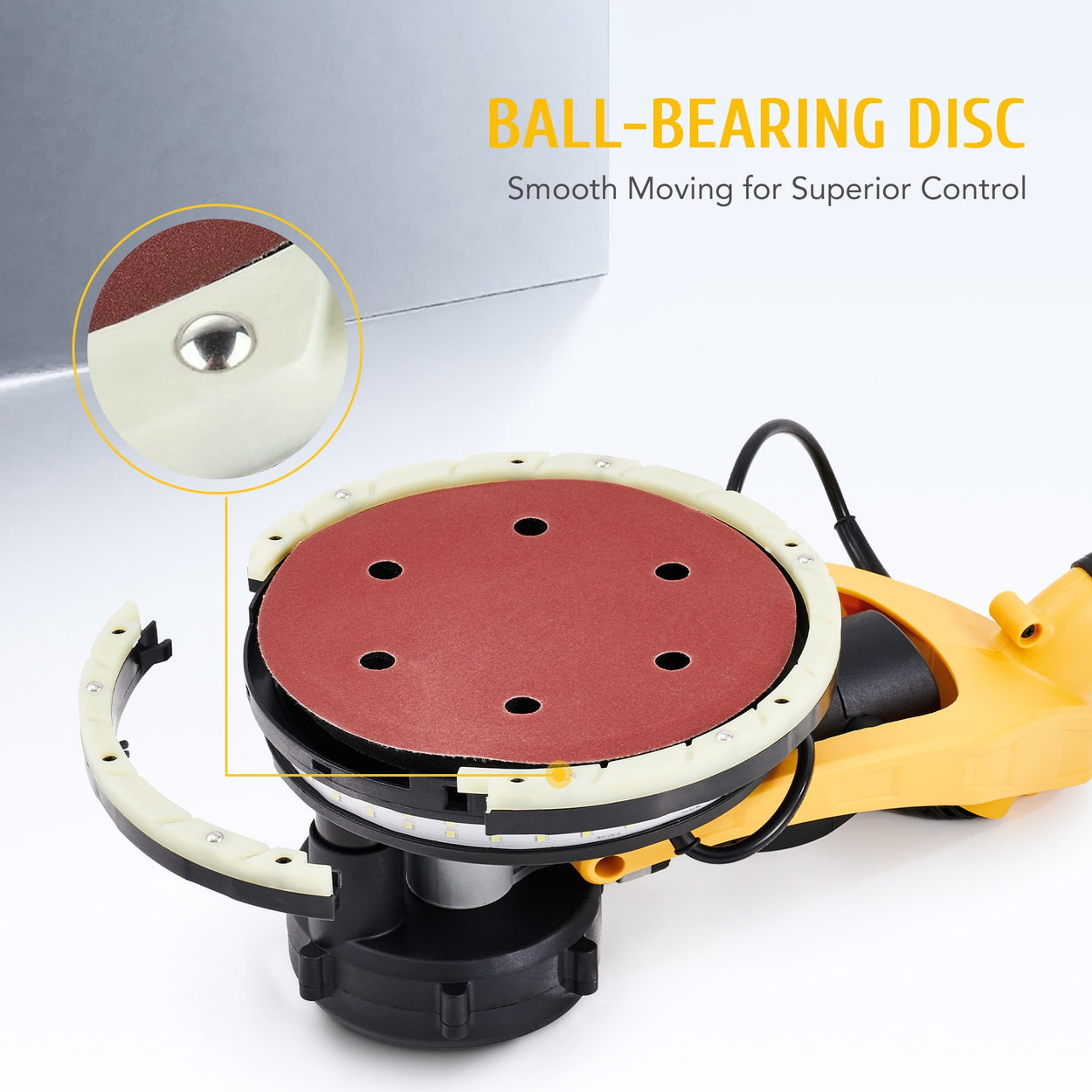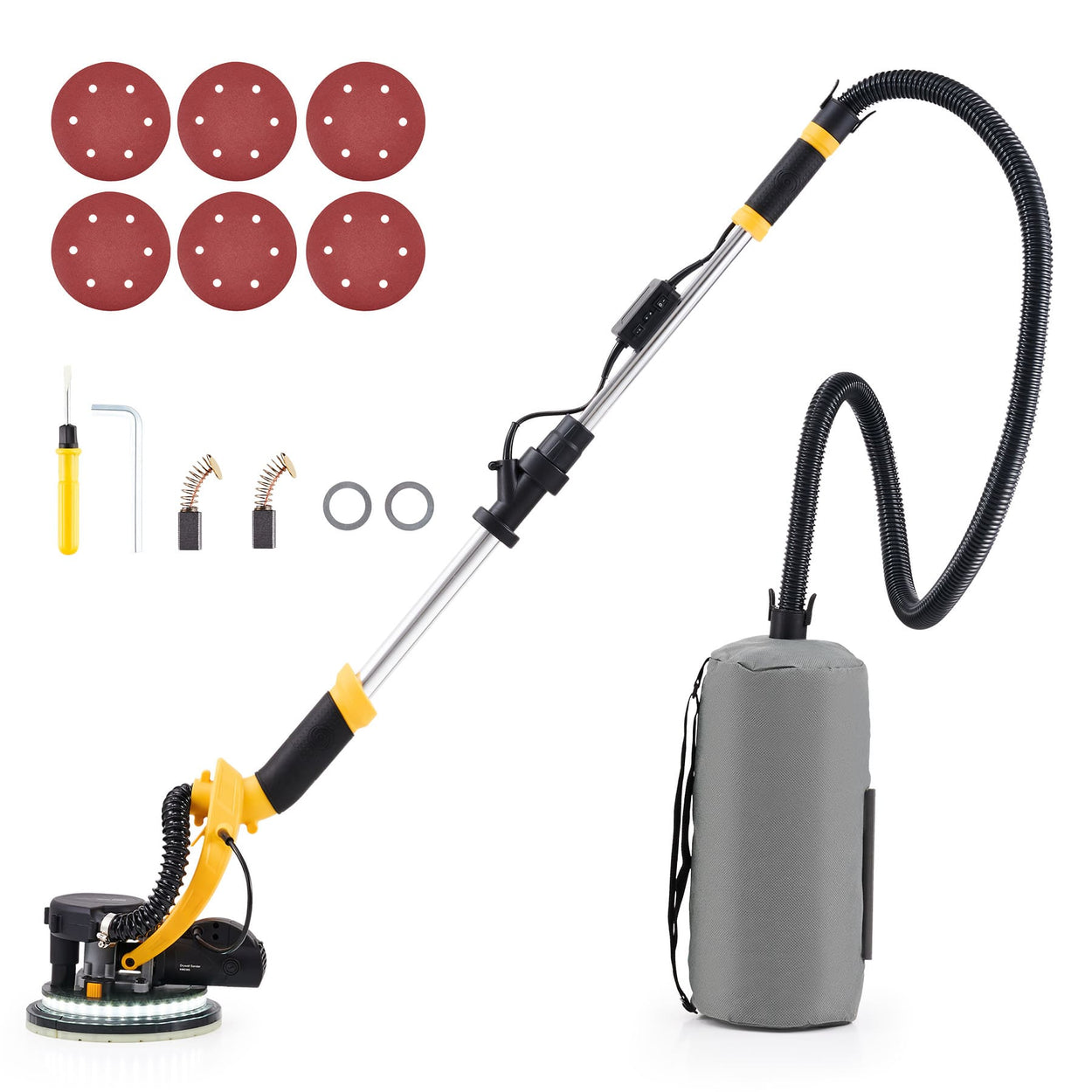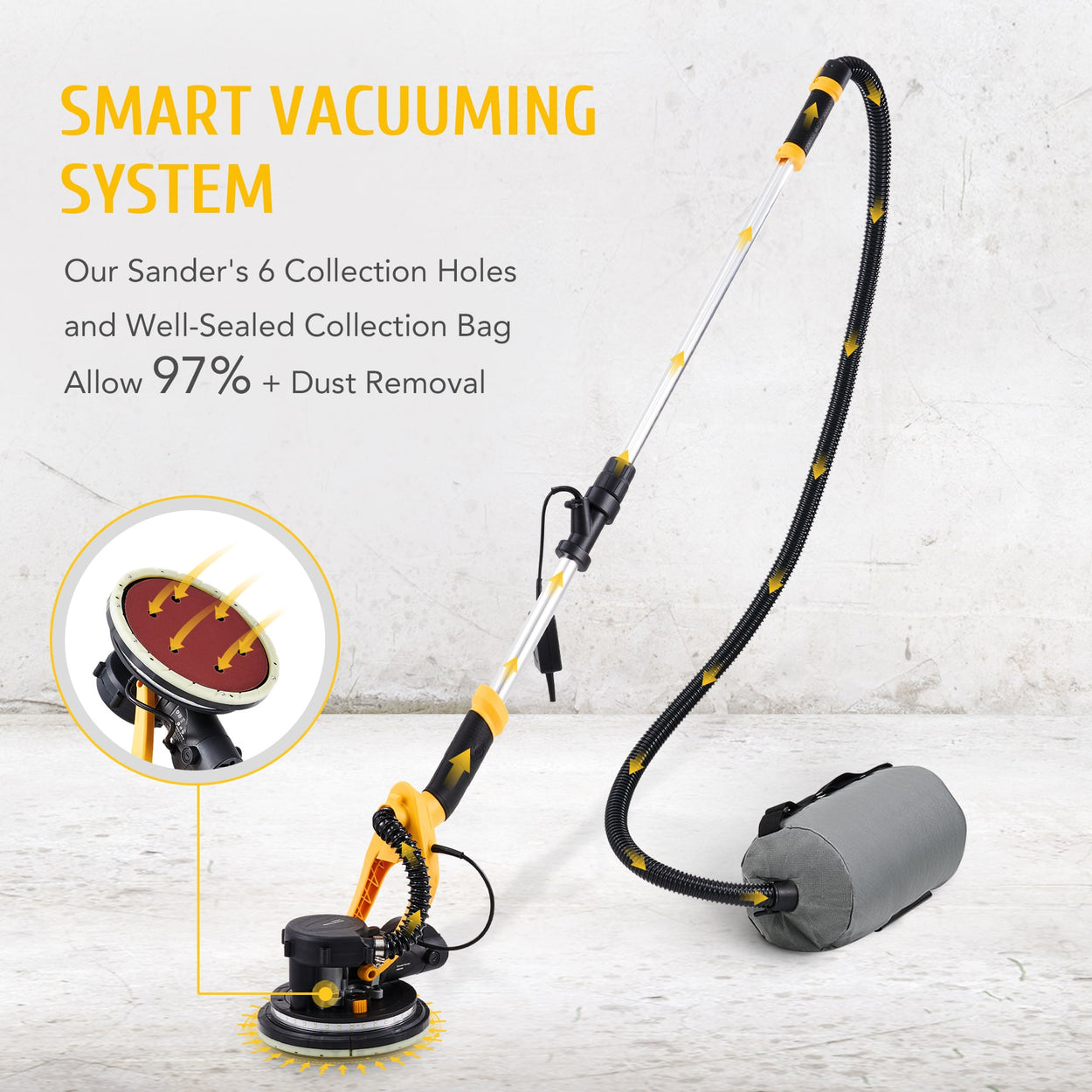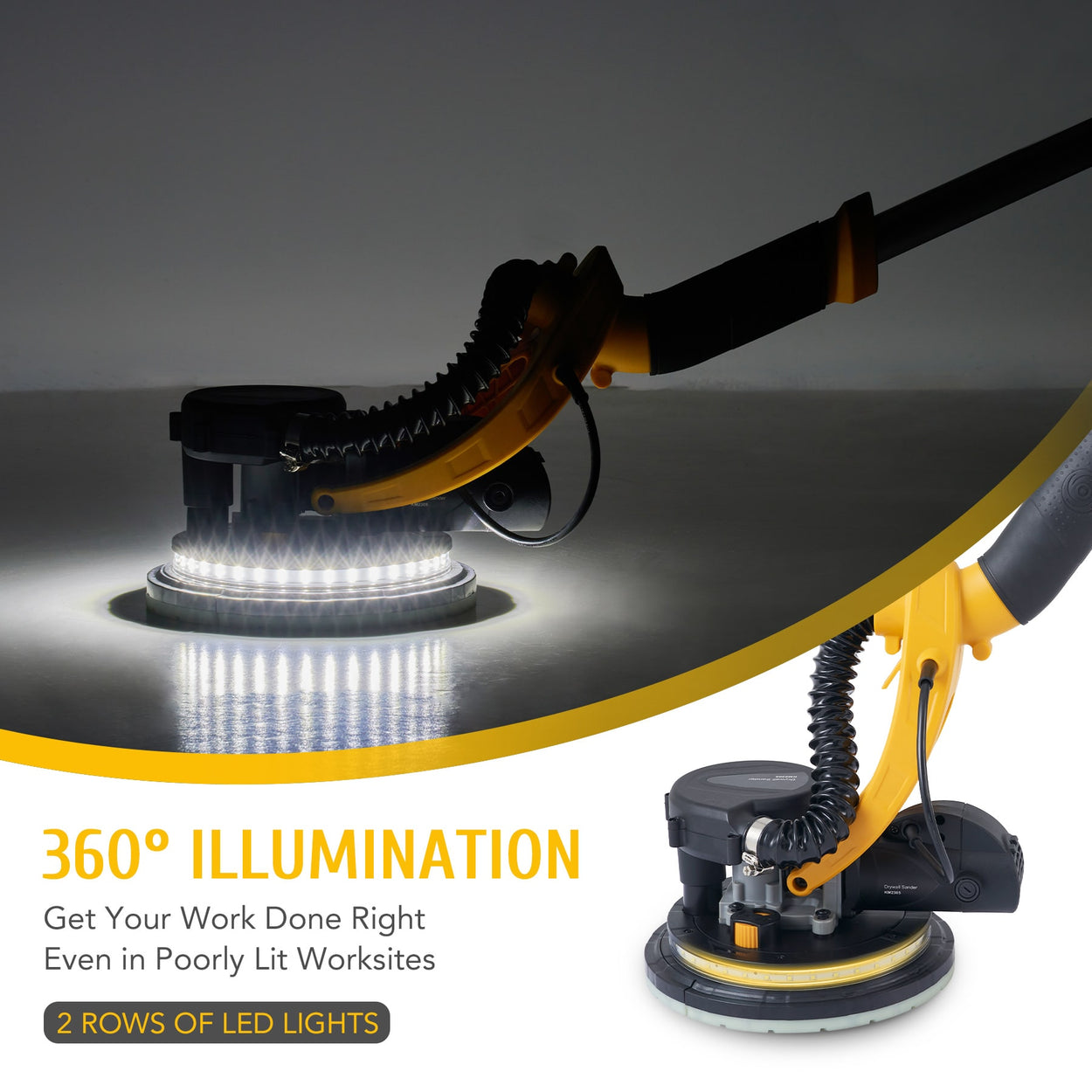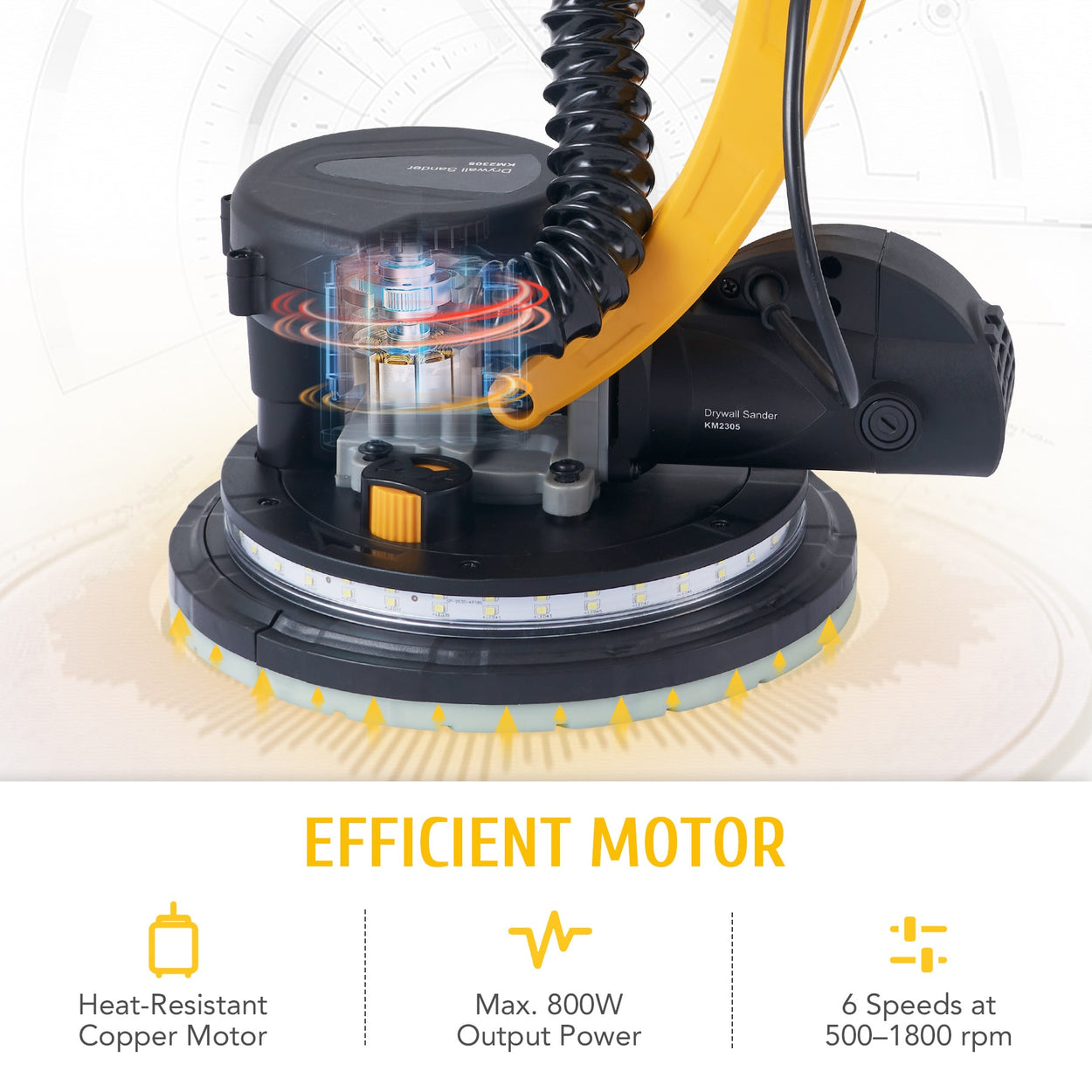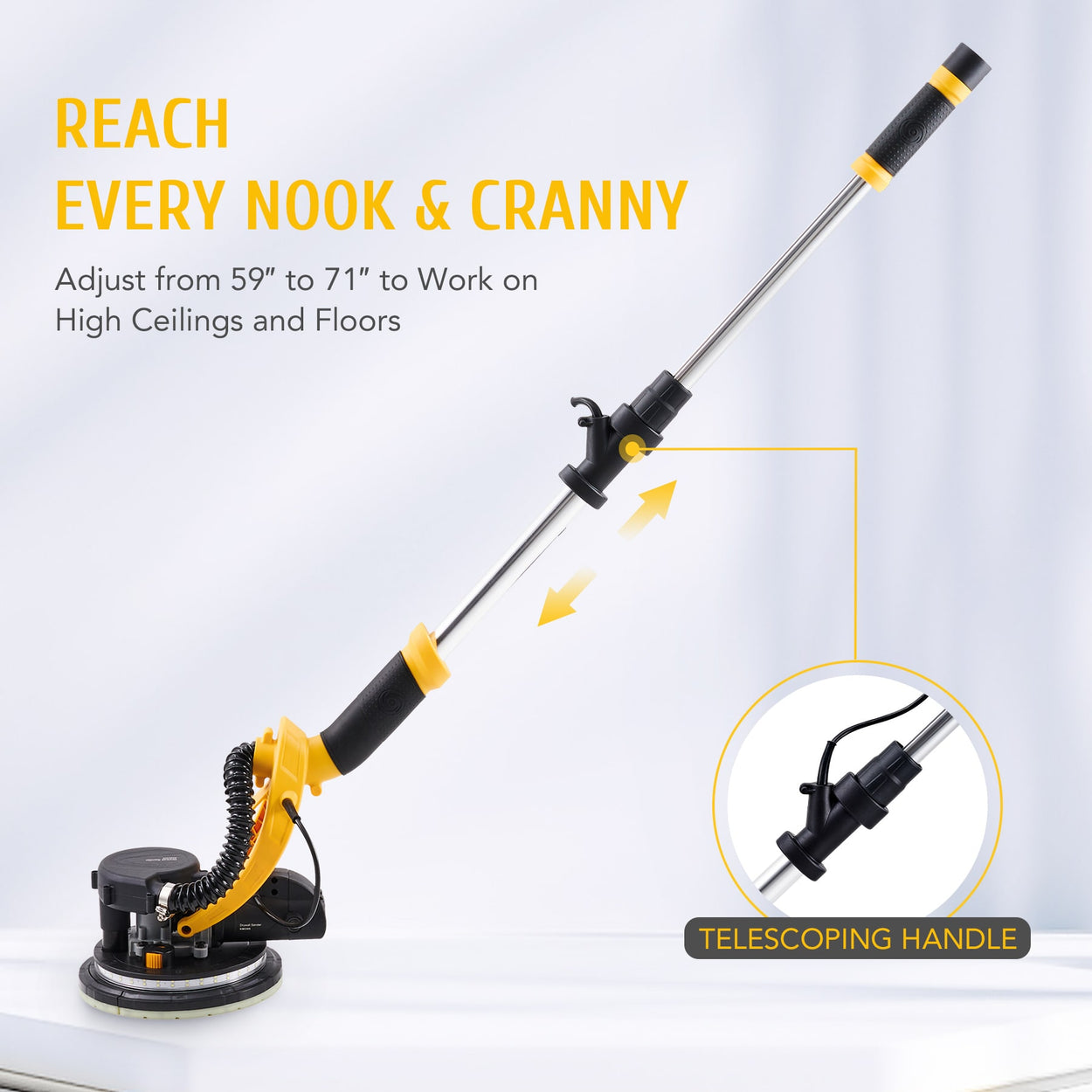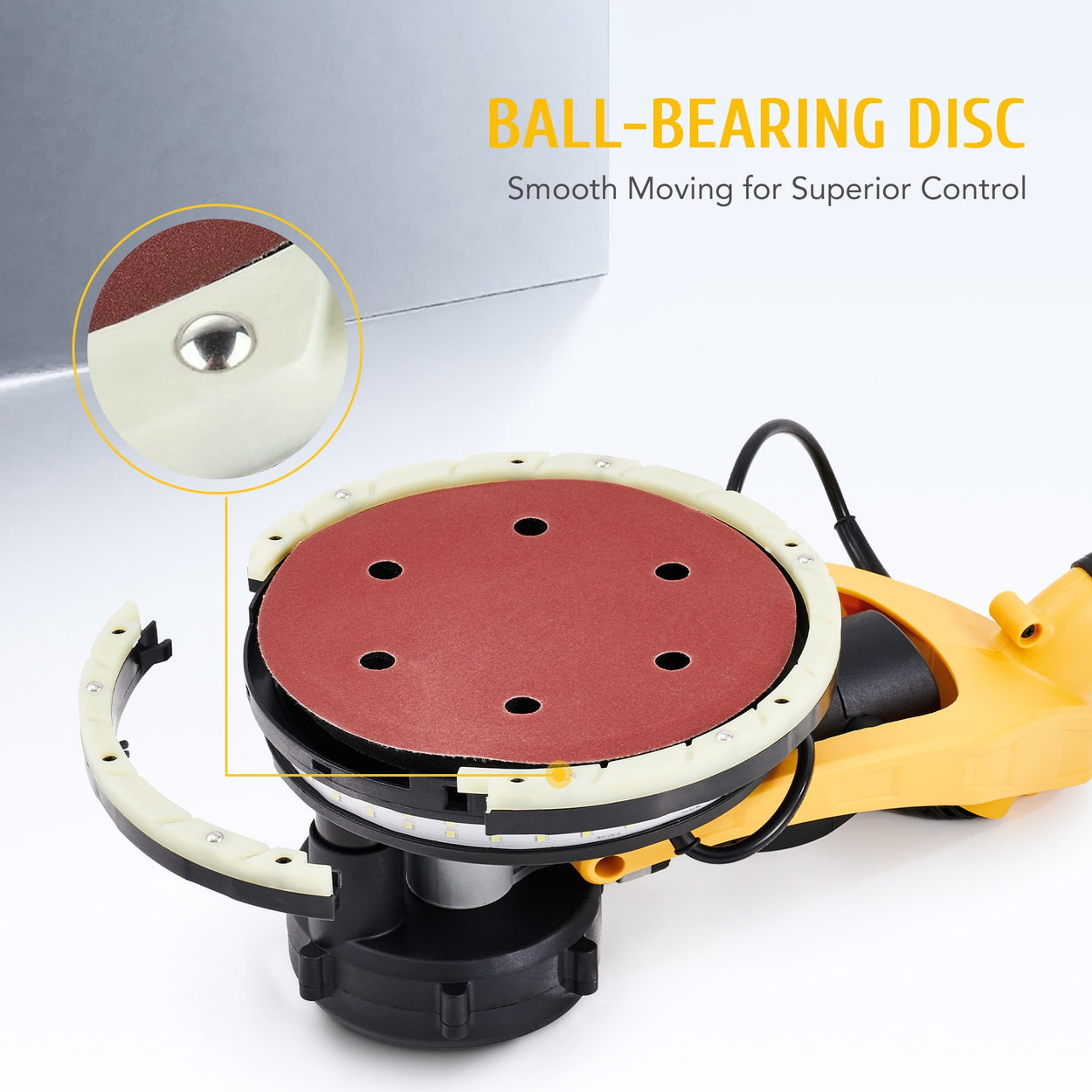 CO-Z
CO-Z Drywall Sander with Vacuum Attachment, 6 Speed Electric Sander with Extendable Handle LED Lights Dust Collector & 6 Sanding Discs, 800W Drywall Power Tool for Woodworking and Home Improvement
Features:
6-Speed Sander: This ZELCAN drywall sander can adjust to any sanding and finishing job you throw at it; a range of six speeds from 500 to 1800 rpm lets you smooth out rough spots on any rugged ceiling or wall without leaving swirl marks
Helpful Flexibility: The ergonomically shaped handle extends up to nearly 6 feet to let you reach high ceilings, corners, and floors, while the articulating head sands in any position with its 90° range to cover every nook and cranny
Debris Collection: Our disc sander's built-in vacuum dust extractor attachment automatically sucks up to 97% of dust and drywall residue as you work making clean-up easy and keeping your lungs safe thanks to its 800W high-powered motor
360° Led Illumination: Easily find any ridges, lines, lift-offs, and high spots in low light environments thanks to the dual LED light rings that are built right into the frame to provide a convenient source of illumination
1 Year Warranty: This lightweight sanding tool comes with a strong one year warranty, ZELCAN's usual friendly customer service, plus a total of six 9" sandpaper pads (P120 and P320 grit) to get you sanding right away with total peace of mind
---
Product Description:
Efficient Motor

 

Our drywall sander's vacuum attachment sucks up over 97% of dust and debris created as you work thanks to its highly efficient 800W motor.

 

Smooth Rolling Action

 

The ball bearings surrounding the spinning disc keep operation controlled, smooth, and easy, reducing physical strain and keeping cleanup easy.

 

Detachable Edge Pad

 

When it comes to working corners, edges, and other hard-to-reach places, the covers around the sander head can be removed to get the job done.

 

Take Full Control

 

This drywall sander can operate at 6 speed settings from 500 to 1800 rpm to handle various materials and finish needs.

 
Flexible Sander Head

 

The adjustable swivel head locks down in any position within its 90° range, leaving no corner or edge out of reach.

 

Ready to Go

 

A total of 12 sanding discs of 2 grits come bundled to ensure you have the tools needed to tackle any sanding task, right out of the box.

 

Telescoping Handle

 

The comfortable handle extends up to nearly 6 feet to help you work on high ceilings, corners, and floors.

 

Light the Way

 

Simply switch on the frame's built-in rows of LED rings for helpful illumination when working in low-visibility environment.