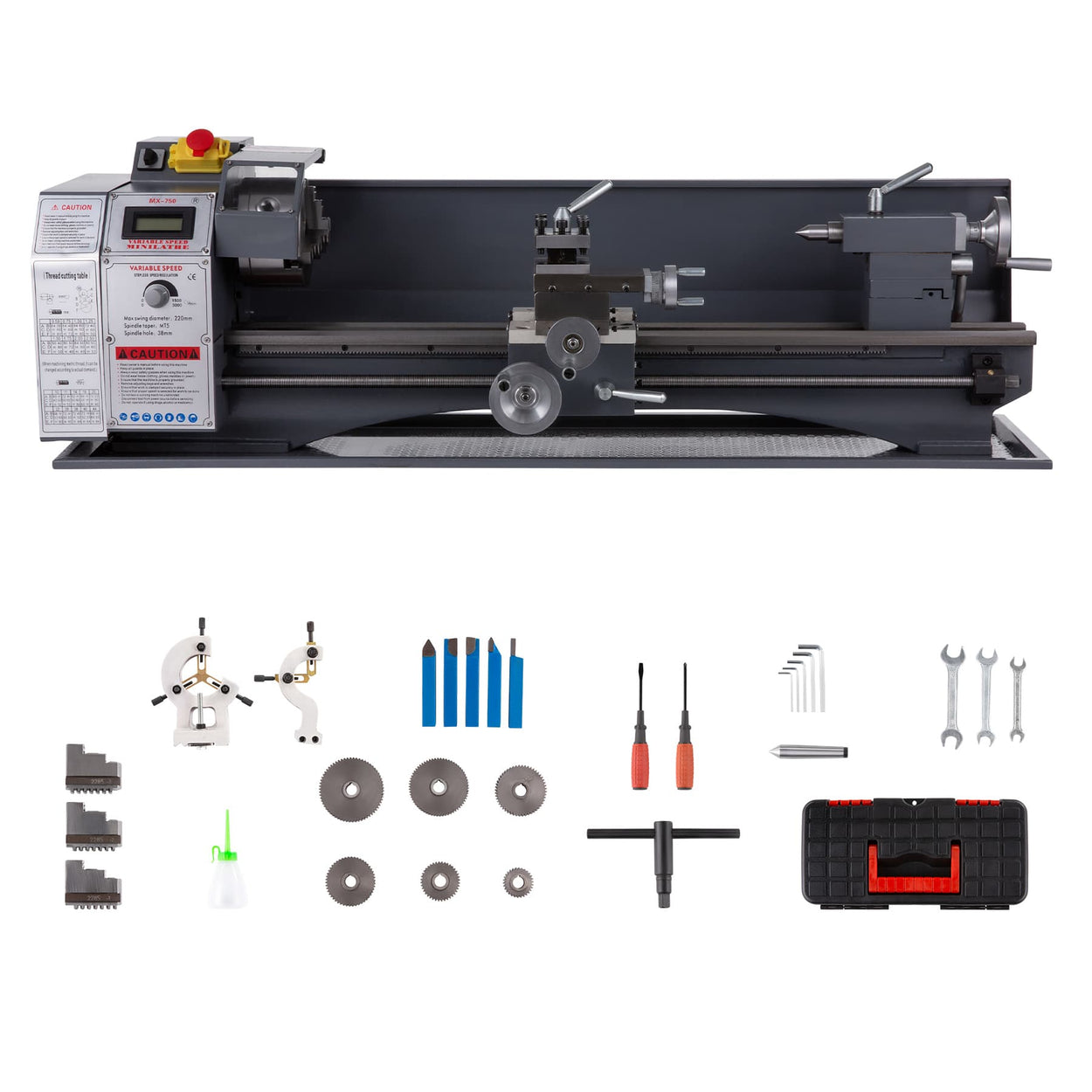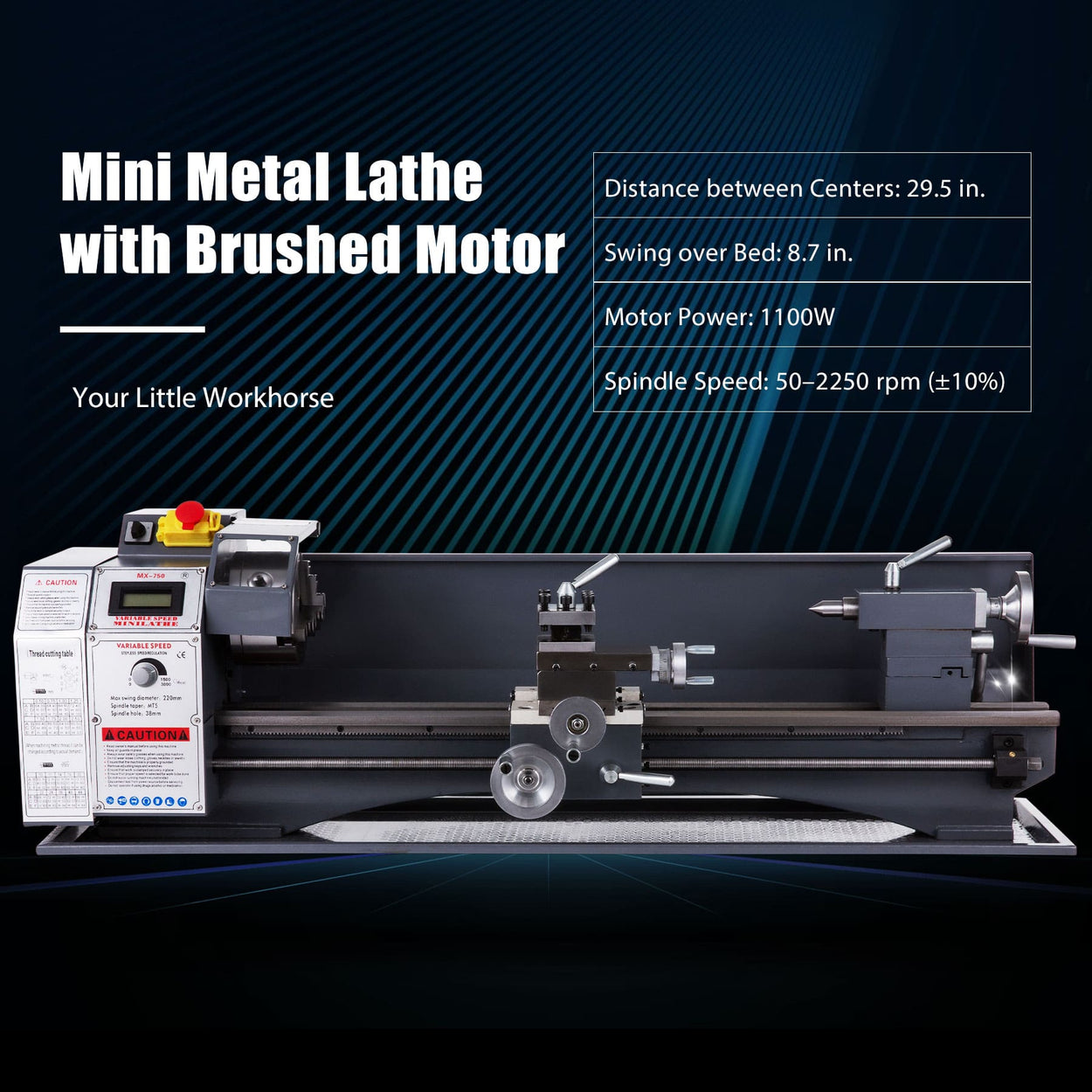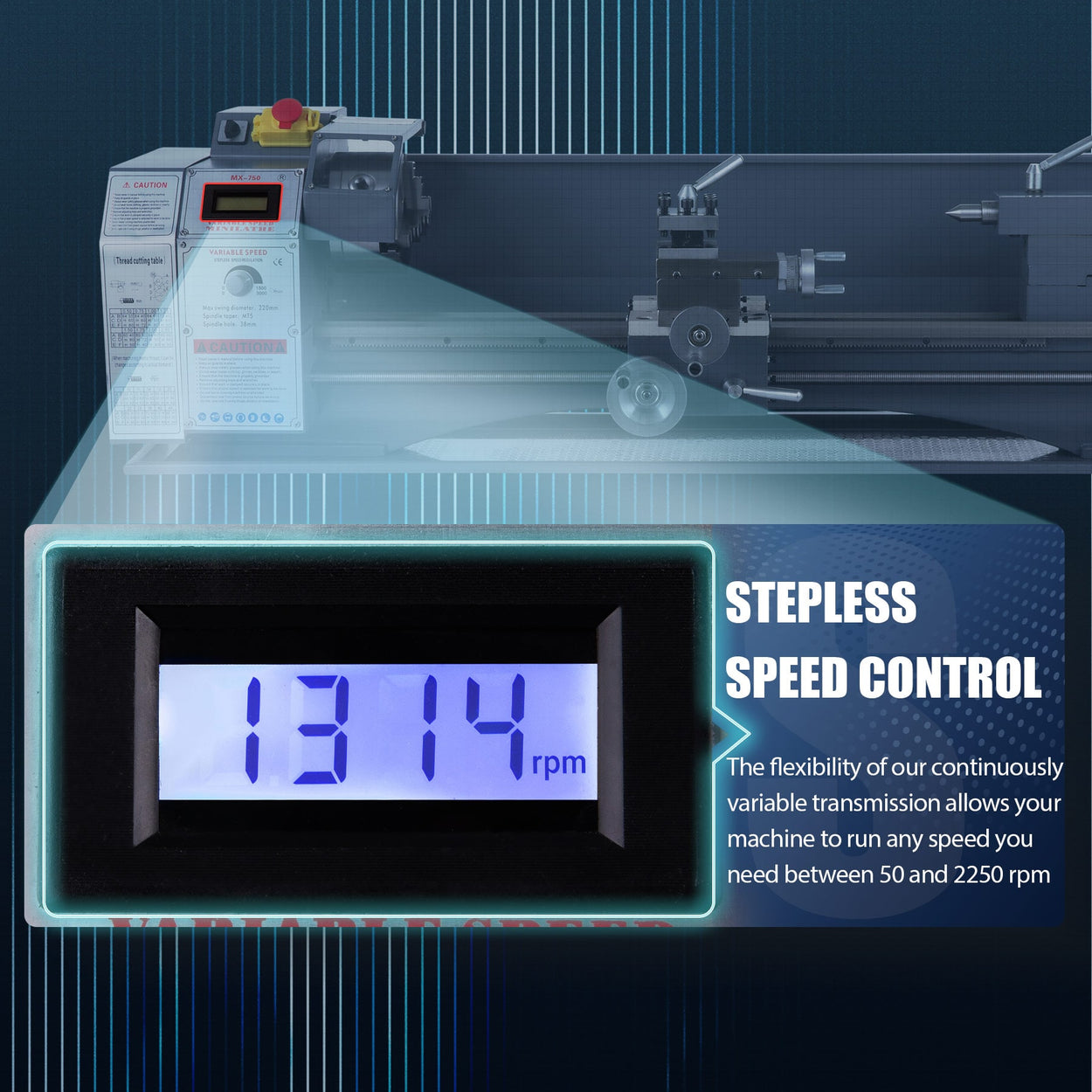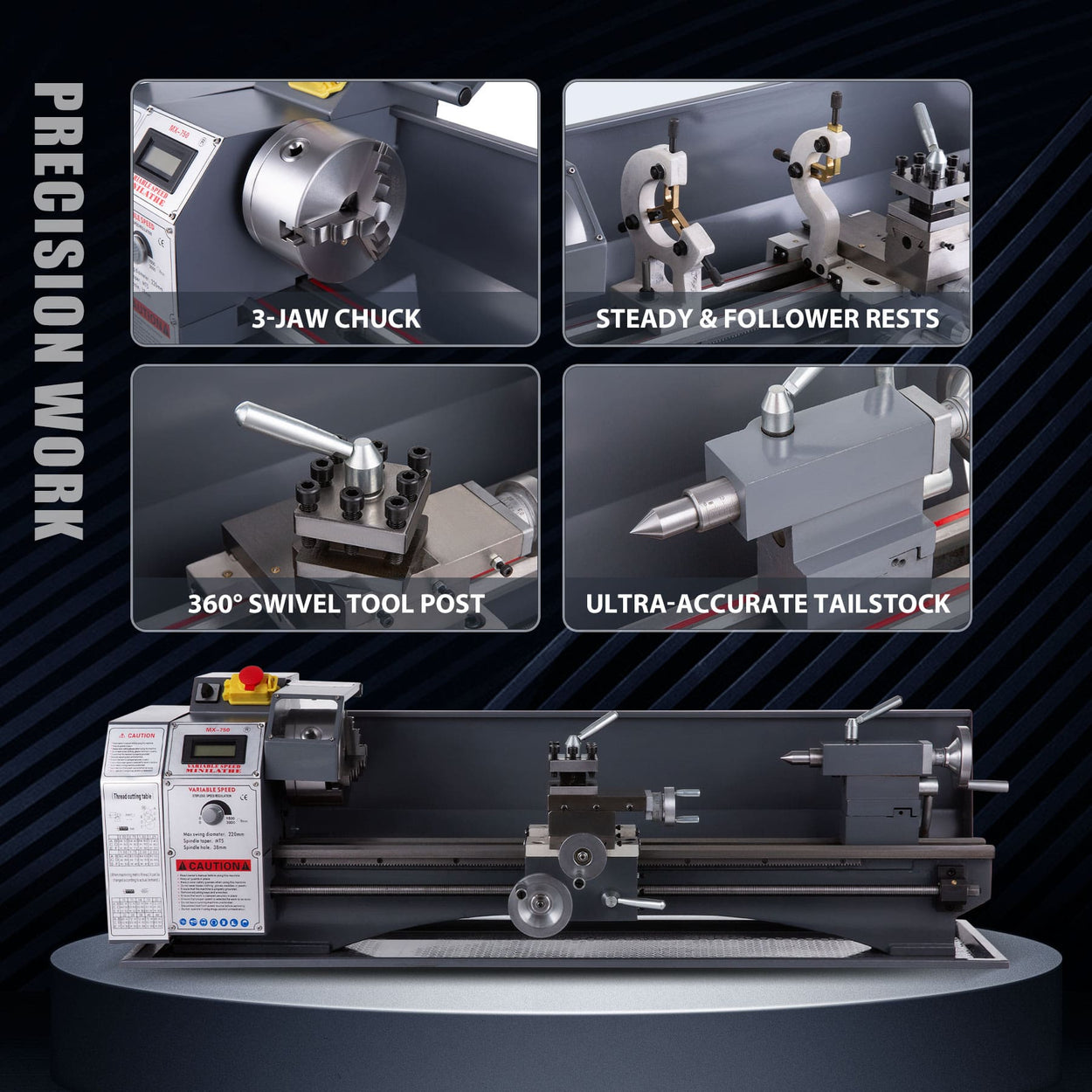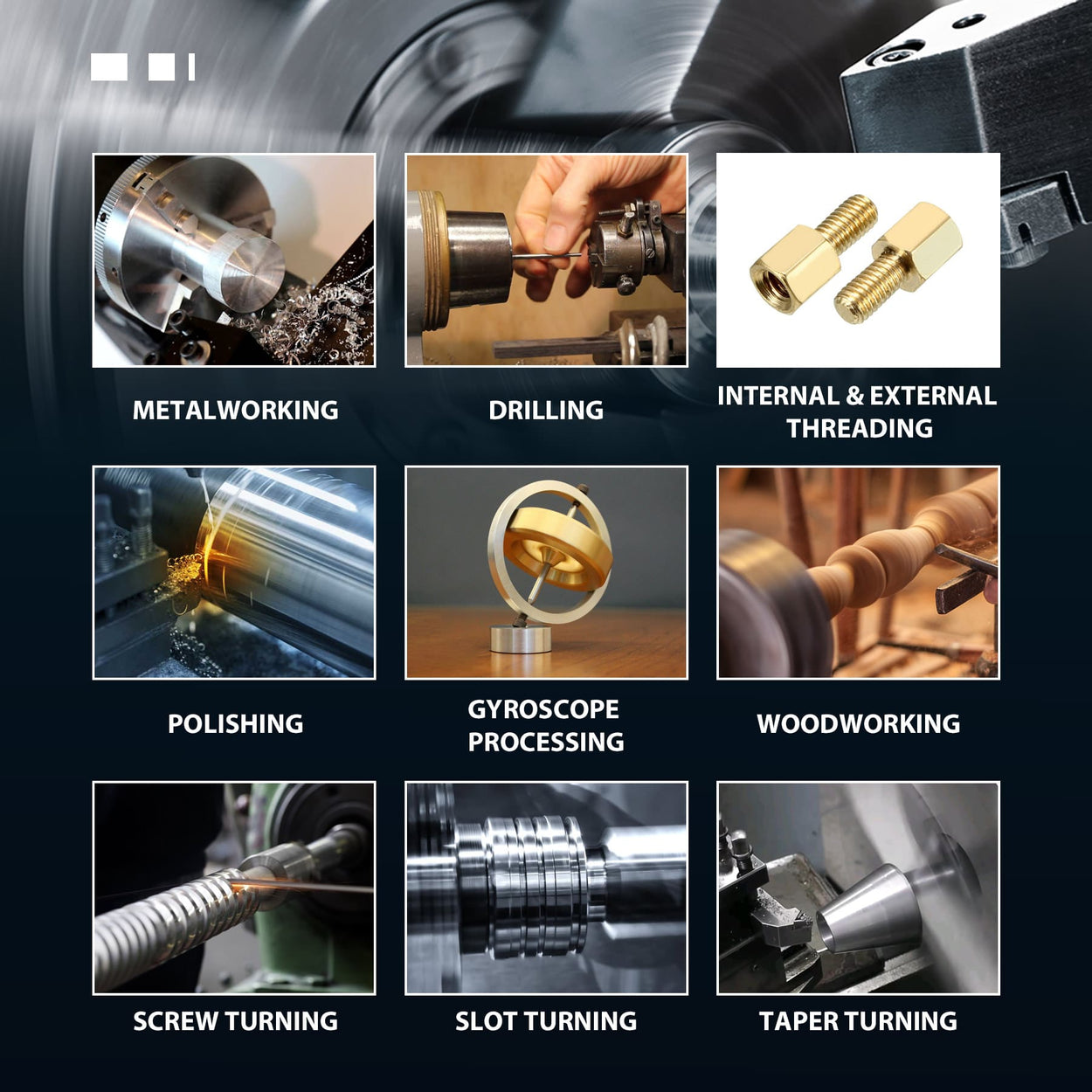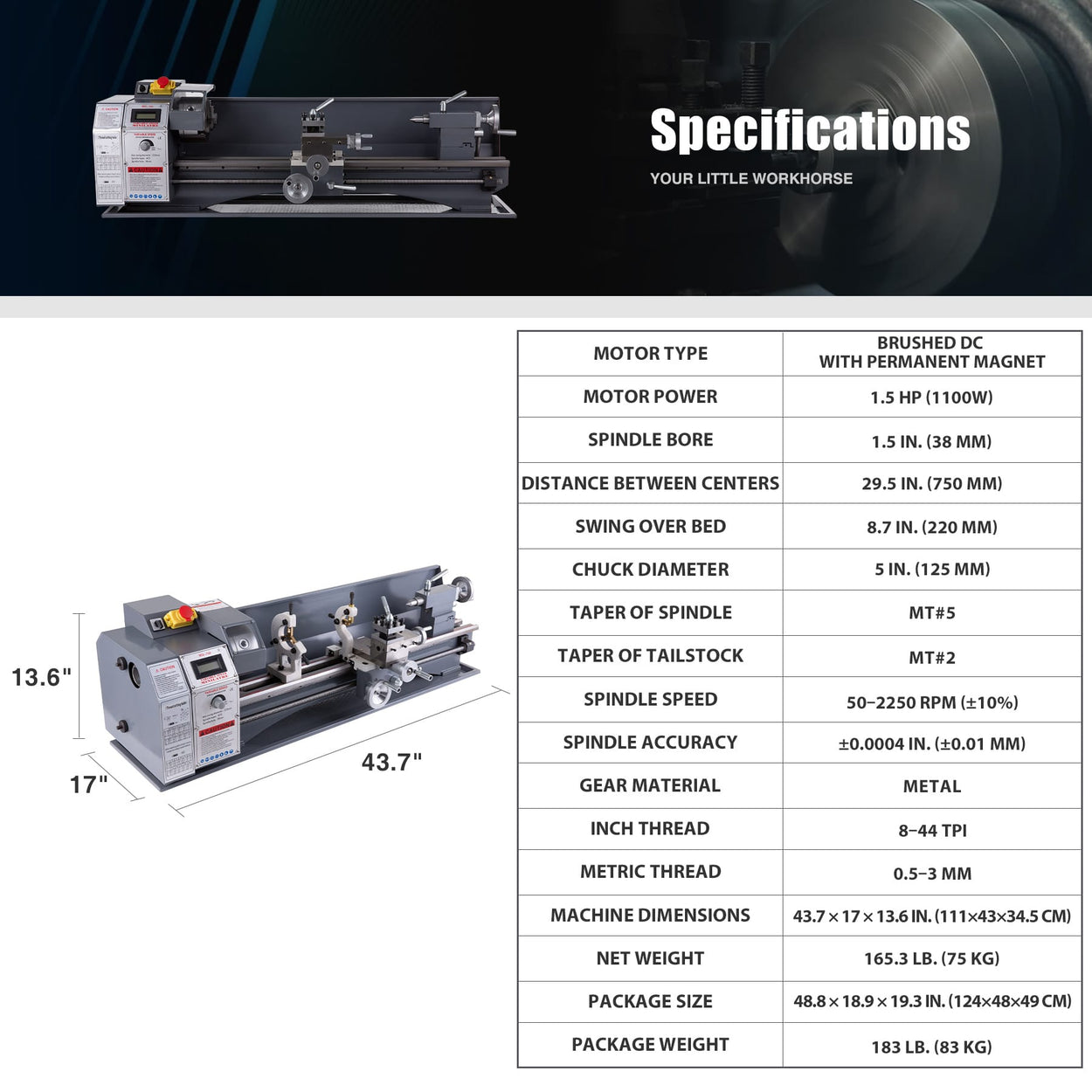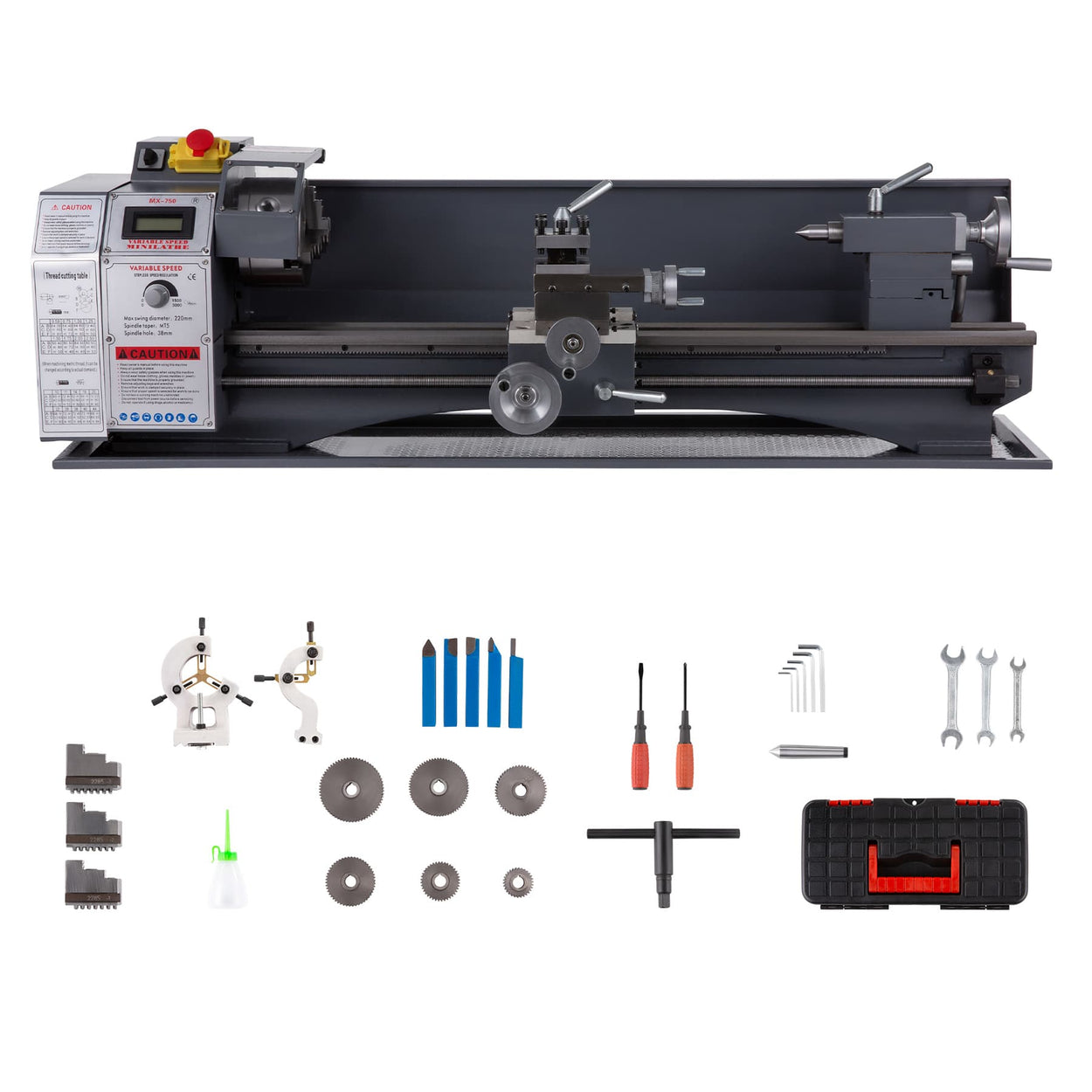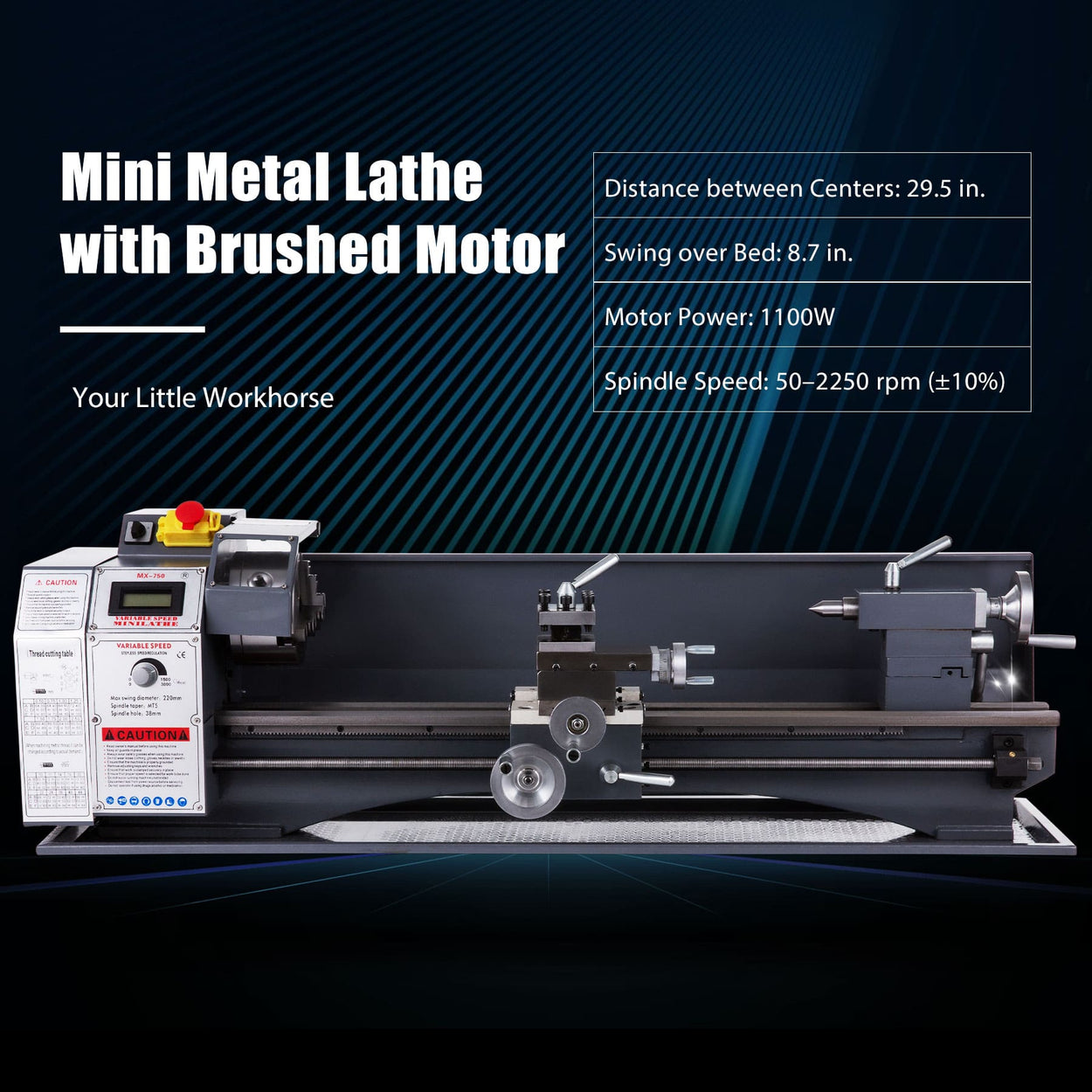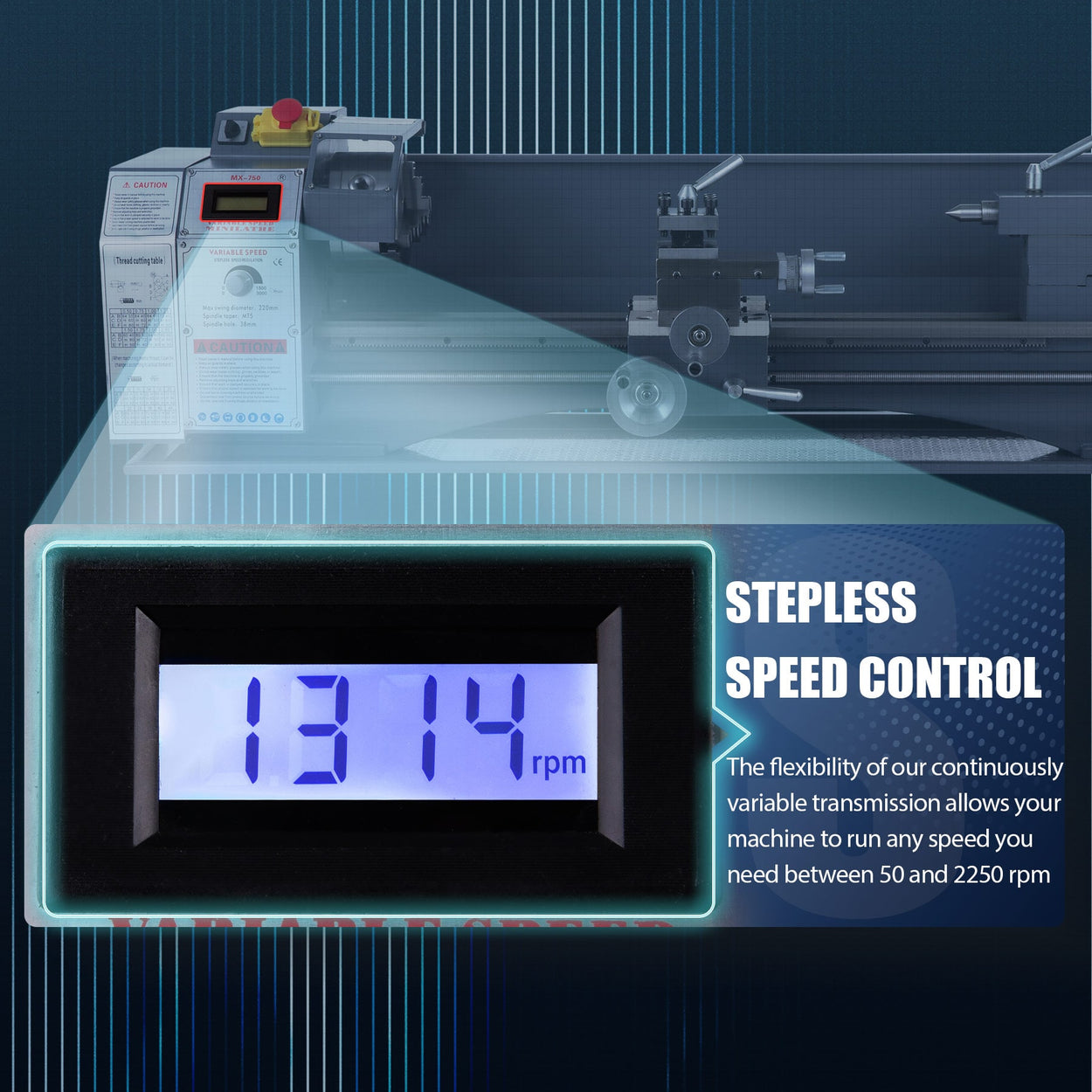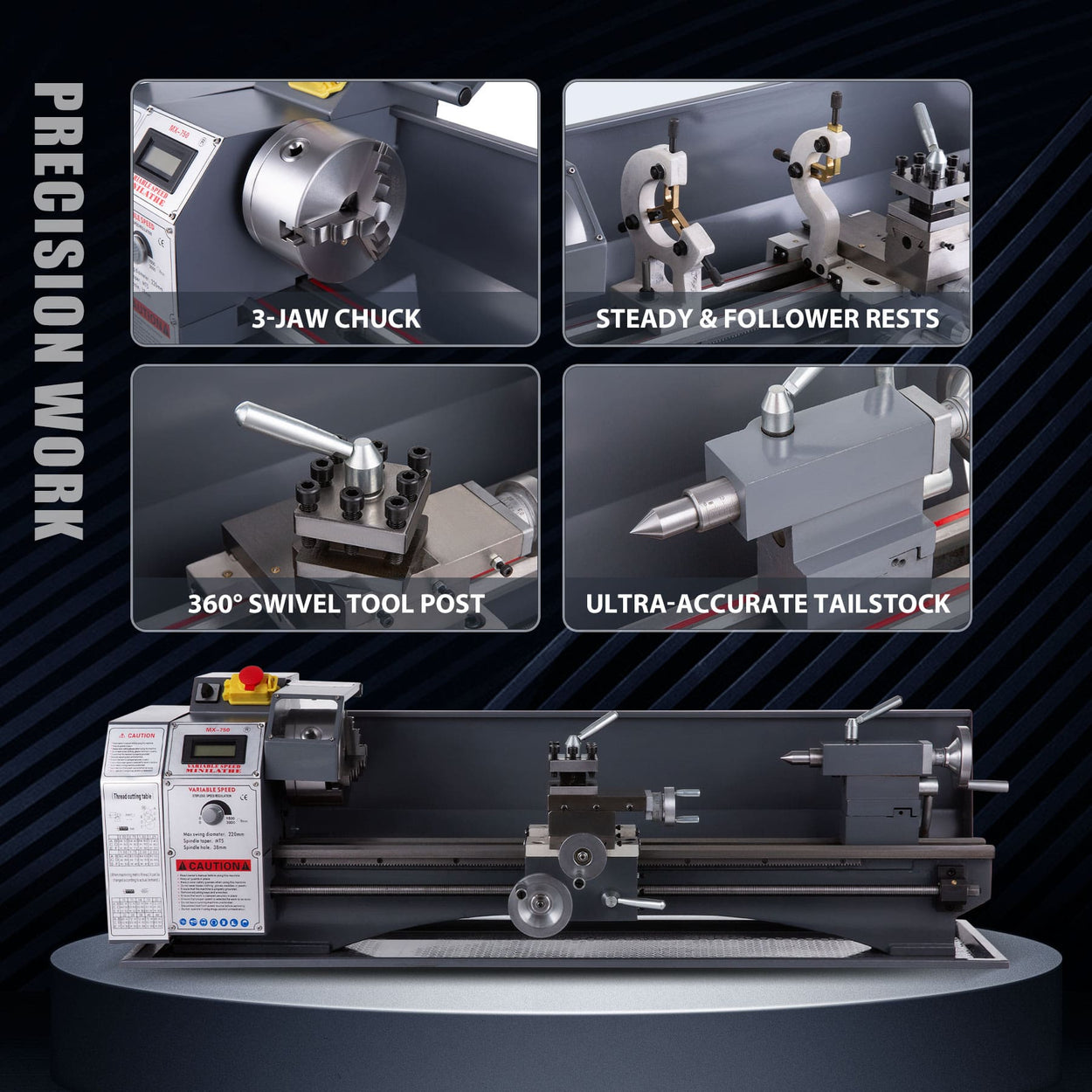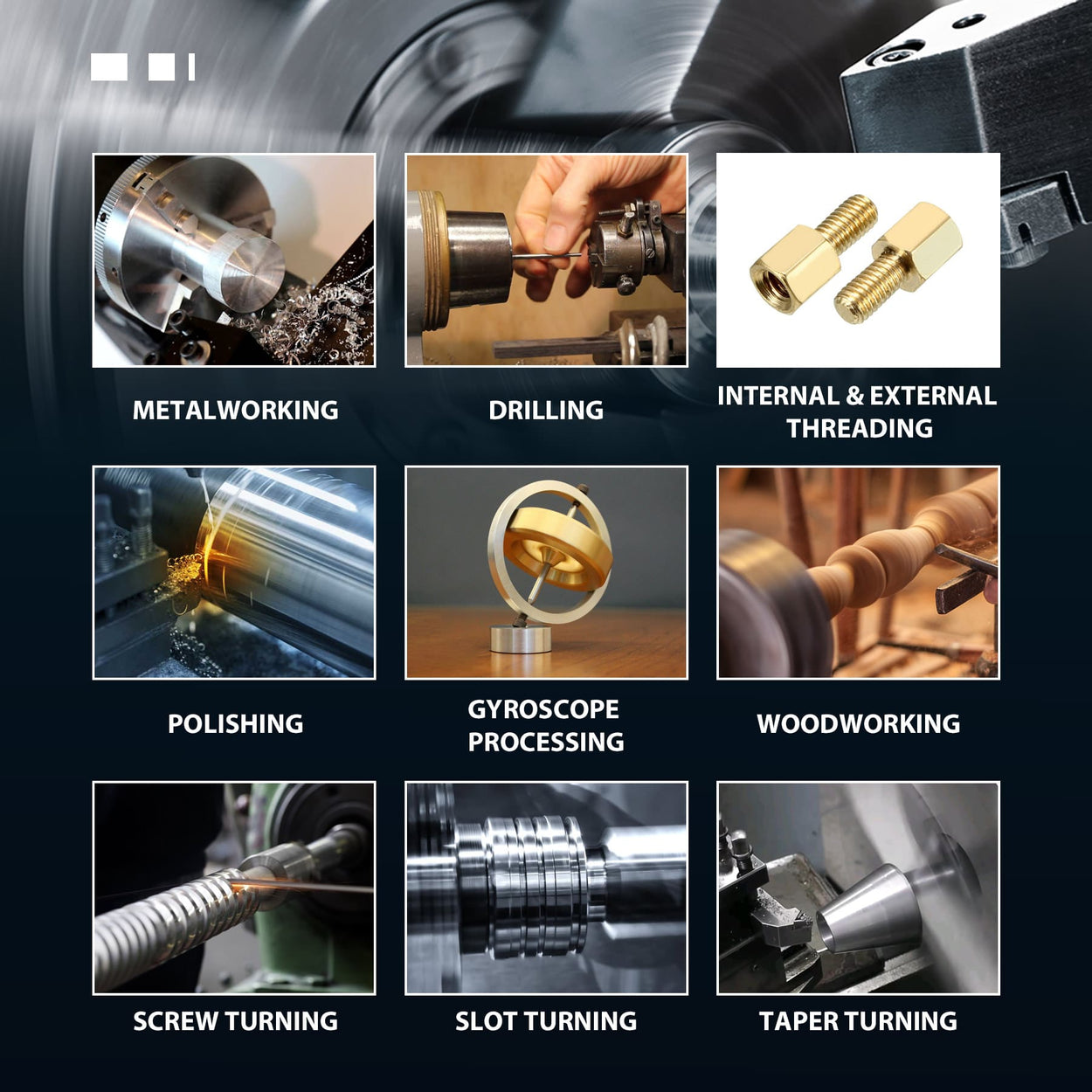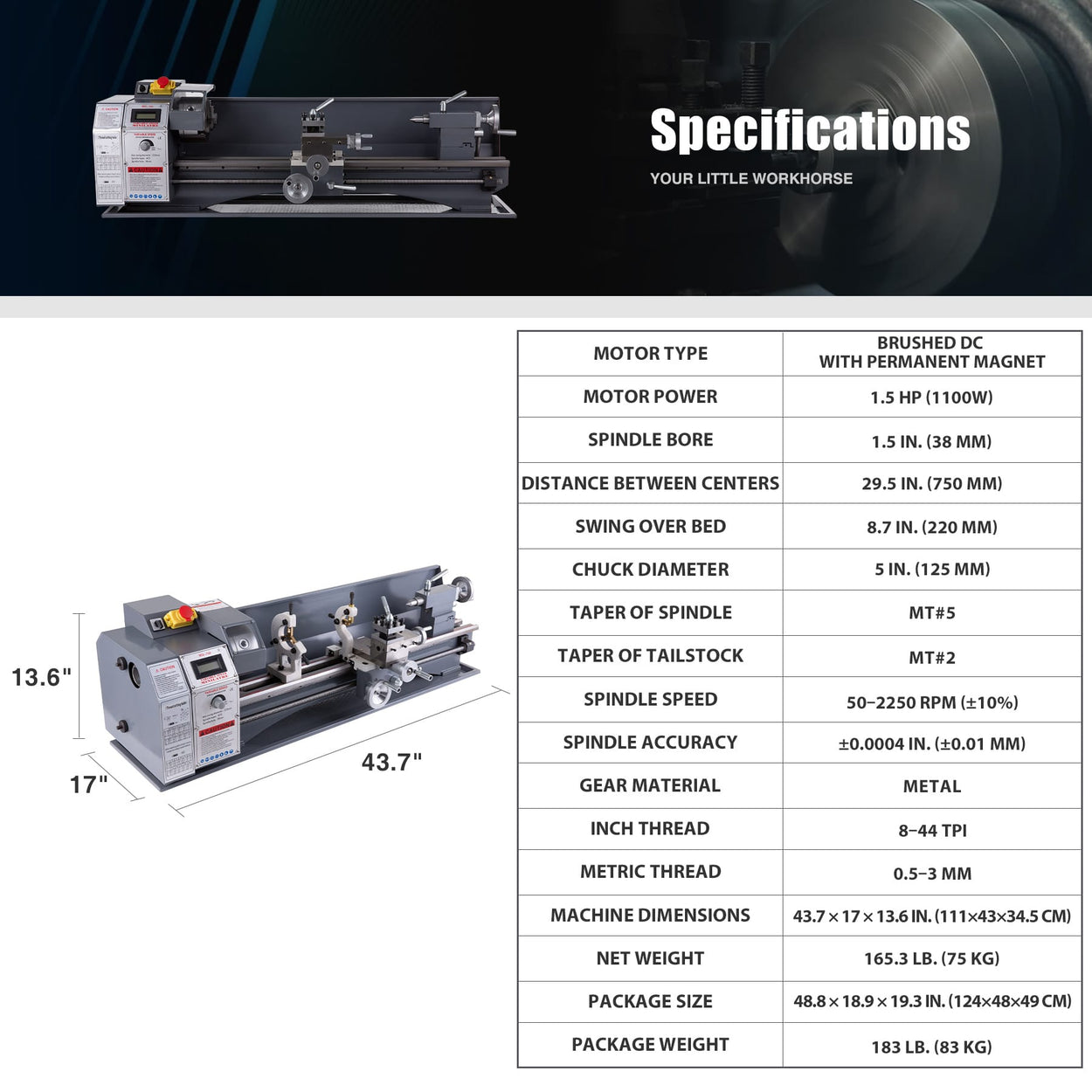 CO-Z
CO-Z 1100W Mini Benchtop Metal Lathe with Metal Gears, 8.7" x 29.5" 1.5HP 50-2250RPM Variable Speed Wood & Metal Working Tool
Features:

Dear friend, if you would like to purchase this product, please do leave your phone number so that we can contact you when the product arrives ASAP!
Sturdy Construction: The metal lathe bed is made of high-grade iron. Equipped with nylon gears, this lathe machine is wear-resistant, durable, more accurate rotation and professional. This miniature lathe includes a digital screen clearly showing the rotational speed, ensuring precise and smooth operation.
Accurate 3-Jaw Chuck: Mini metal lathe chuck, 3-jaw self-centering chuck, for setting cylindrical materials steadily. Backsplash guard included. Spindle is supported by precision tapered roller bearings, spindle accuracy within 0.0004"(0.01mm).
Supportive & Protective: Soft start, change-over switch for clockwise or counter-clockwise spindle rotation. Equipped with all-metal gears. Steady rest works as end support ensuring chatter-free operation. Backsplash guard included.
Professional Compound Rest: This wear-resistant and durable set of metal gears provides strong and efficient power transmission to the lathe. The lathe's adjustable 4-way tool post allows you to easily change your cutting tools and angles, permitting easy bevelling. This machine includes a large through-hole shaft to avoid inconvenience while working long pieces.
Wide Application: Driven by DC motor, This mini metal lathe is suitable for many processing tasks including turning, drilling, threading and cutting. The adjustment dials on the saddle, tailstock, and center let you work with exact accuracy and precision.

Specifications:

Taper of Spindle: MT#5

Taper of Tailstock: MT#2

Spindle Bore: 1.5"(38mm) Chuck Diameter: 4.92"(125mm) Spindle Accuracy: ±0.0004"(±0.01mm)

Gear Material: Metal

Inch Thread: 8-44 TPI

Metric Thread: 0.5-3mm

Stepless Speed Control

 The flexibility of our continuously variable transmission allows your machine to run any speed you need between 50 and 2250 rpm.

 

High-Precision 3-Jaw Chuck

 The self-centering 3-jaw chuck employs a P3 bearing to ensure perfect setting placement so you can easily achieve symmetrical shapes without excess trimming.

 

Digital Display

 This miniature lathe includes a clear digital screen which shows real-time rotational speed, ensuring precise and smooth operation.

 




Steady & Follower Rests Included

 The steady rest ensures concentricity and keeps your work piece from wobbling while the follower rest moves along the feed when handling longer objects.

 

360° Swivel Tool Post

 The 4-way tool post allows for easy changeout of cutting tools and swivels a full 360° to help you achieve any position for internal cutting, bevel cutting, and more!

 

MT#2 Tailstock

 The tailstock is compatible with any MT2 parts and slides along the way to support your workpieces of varying lengths, ensuring stable and safe operation.