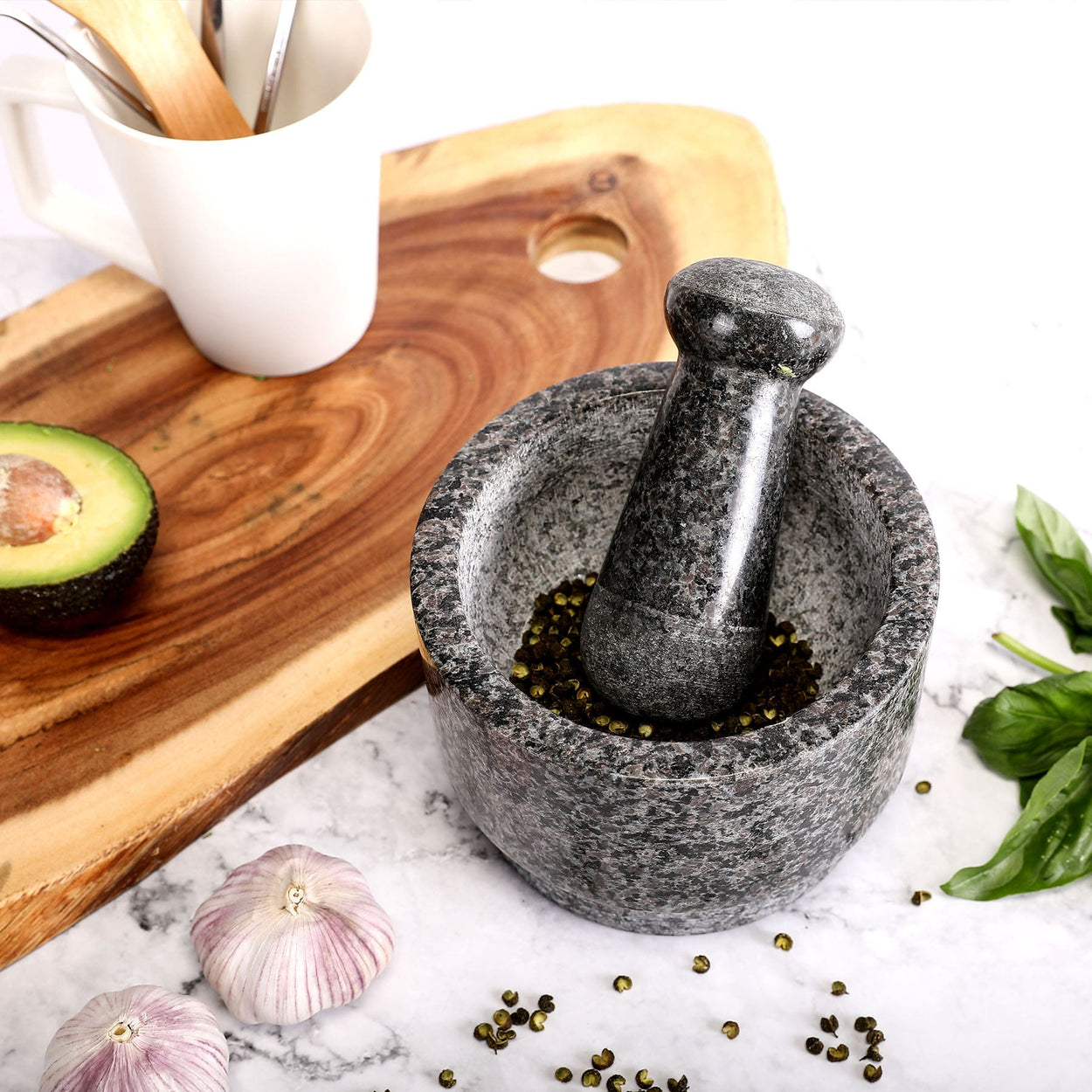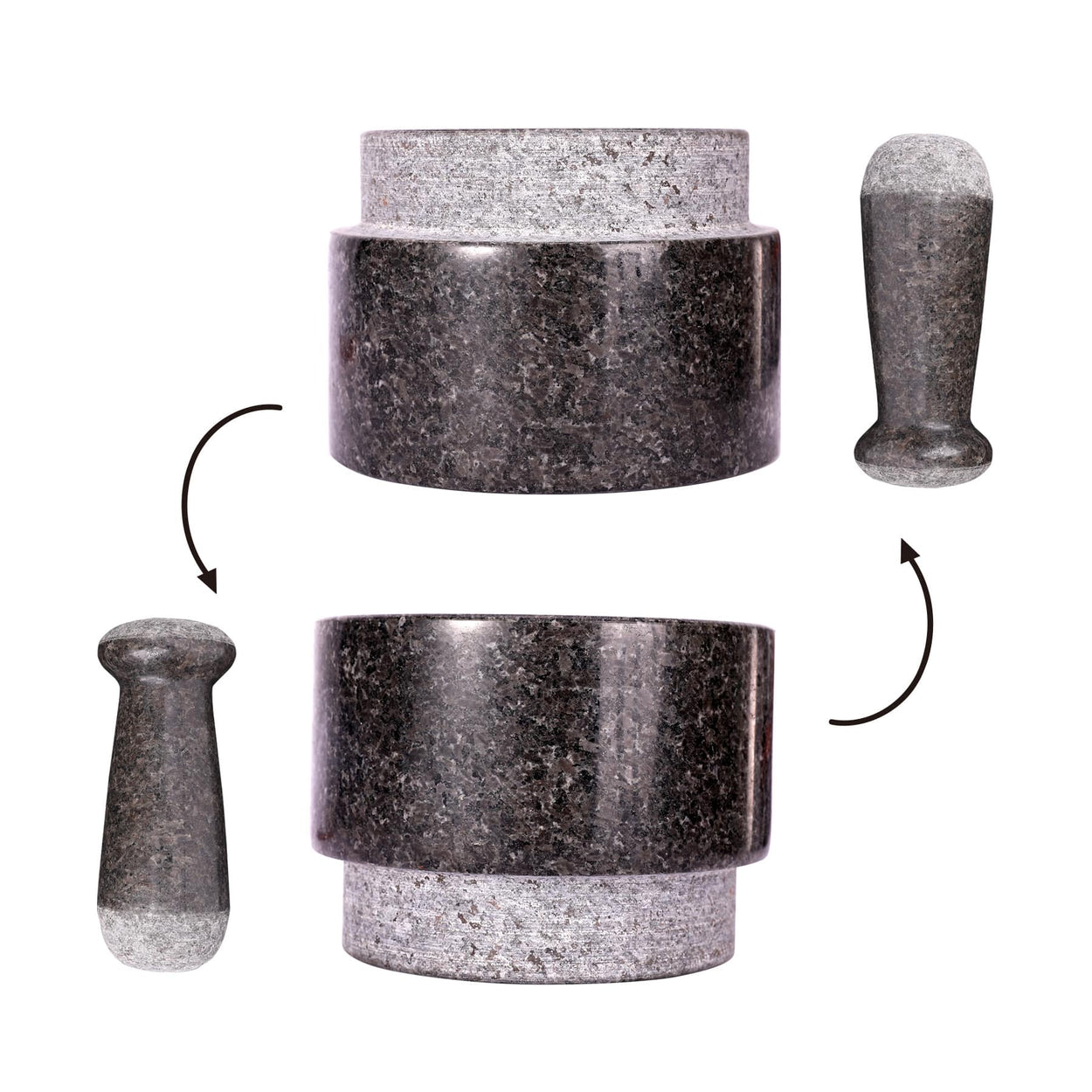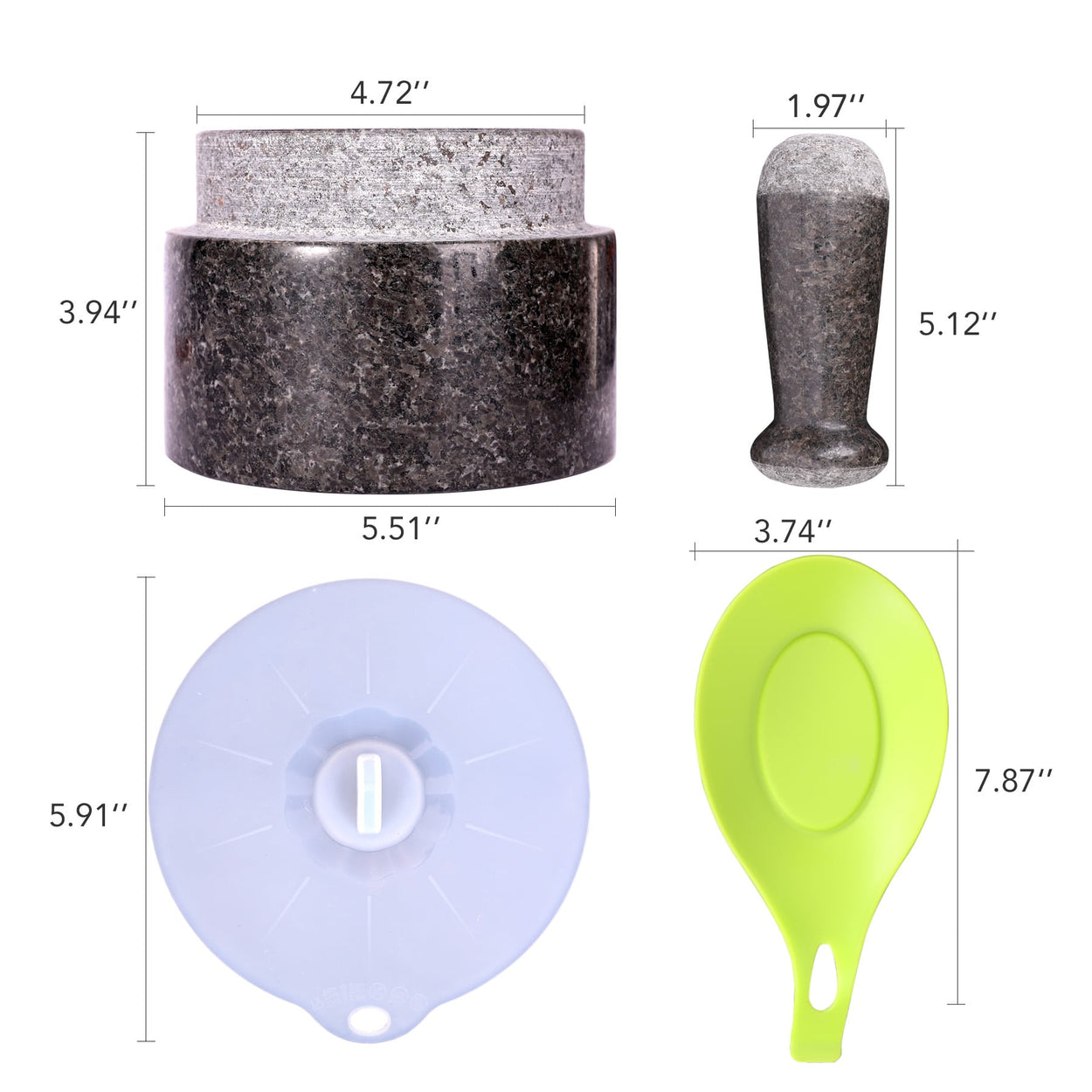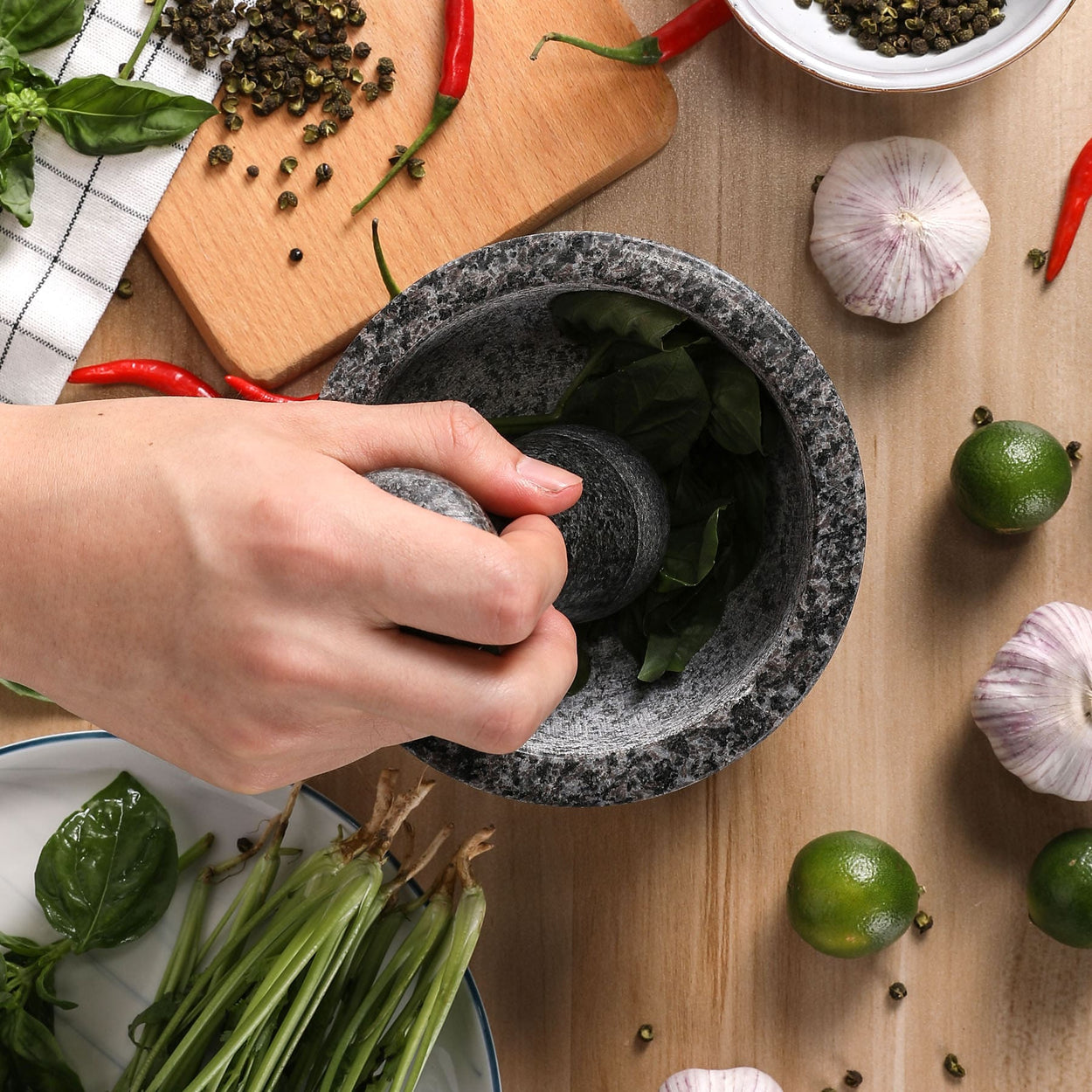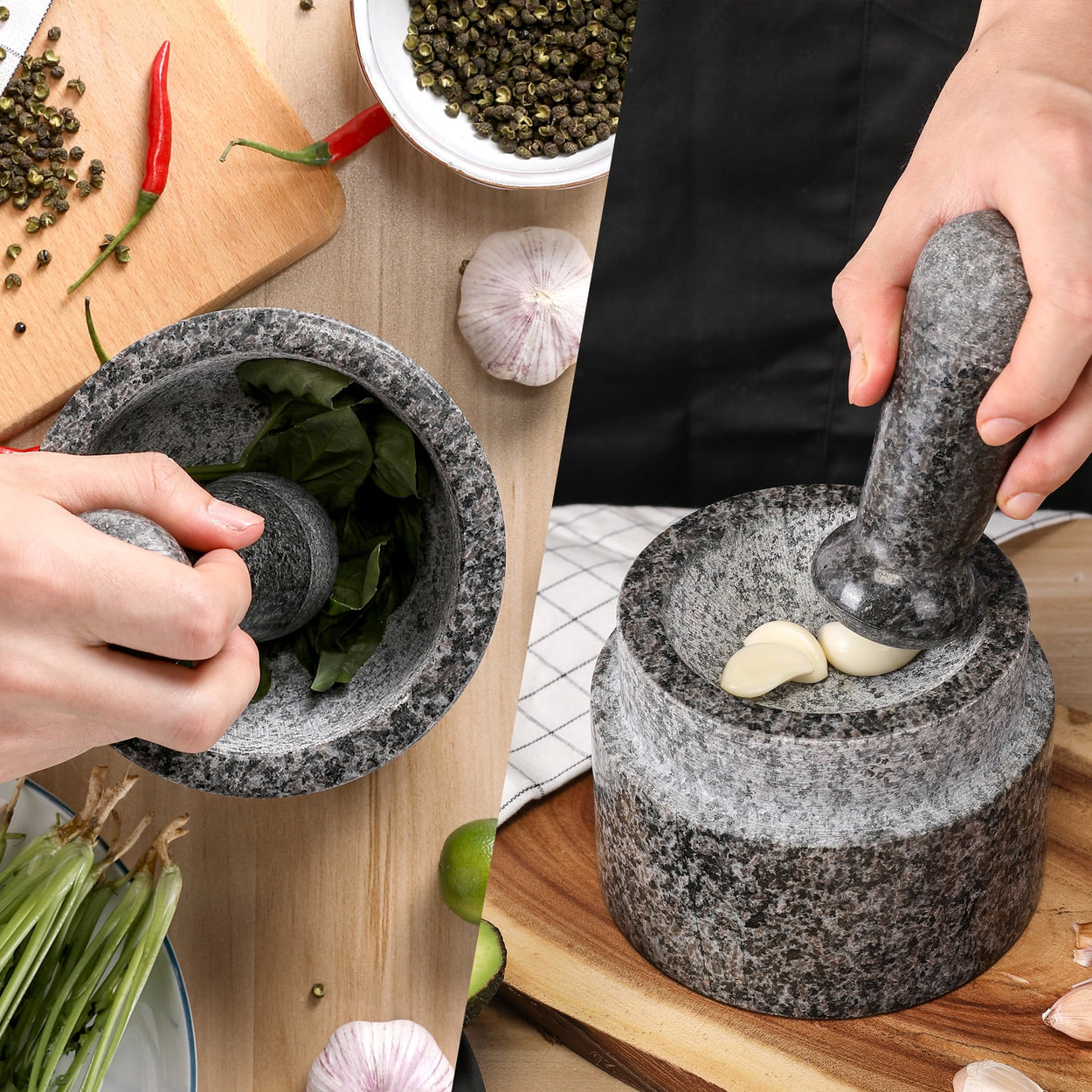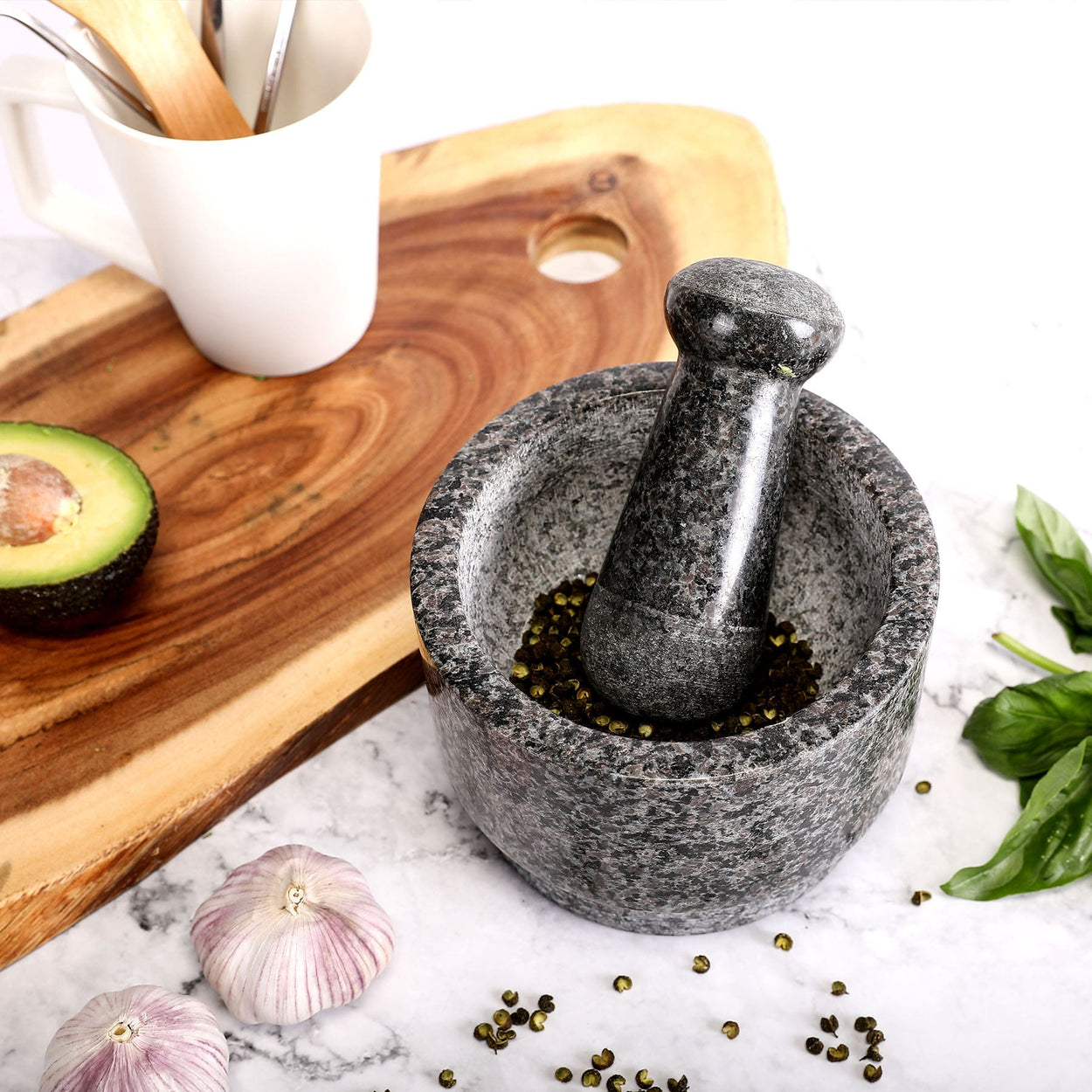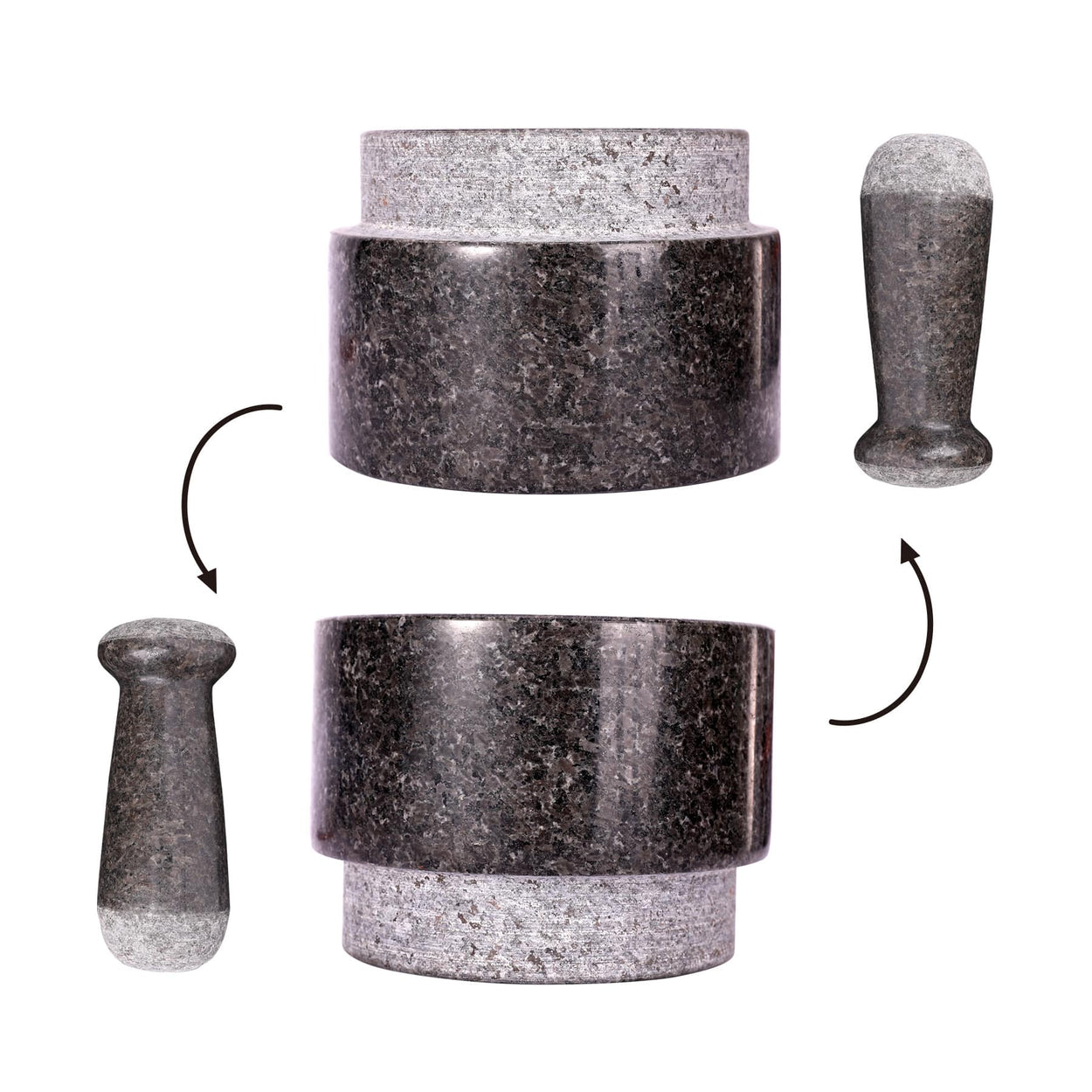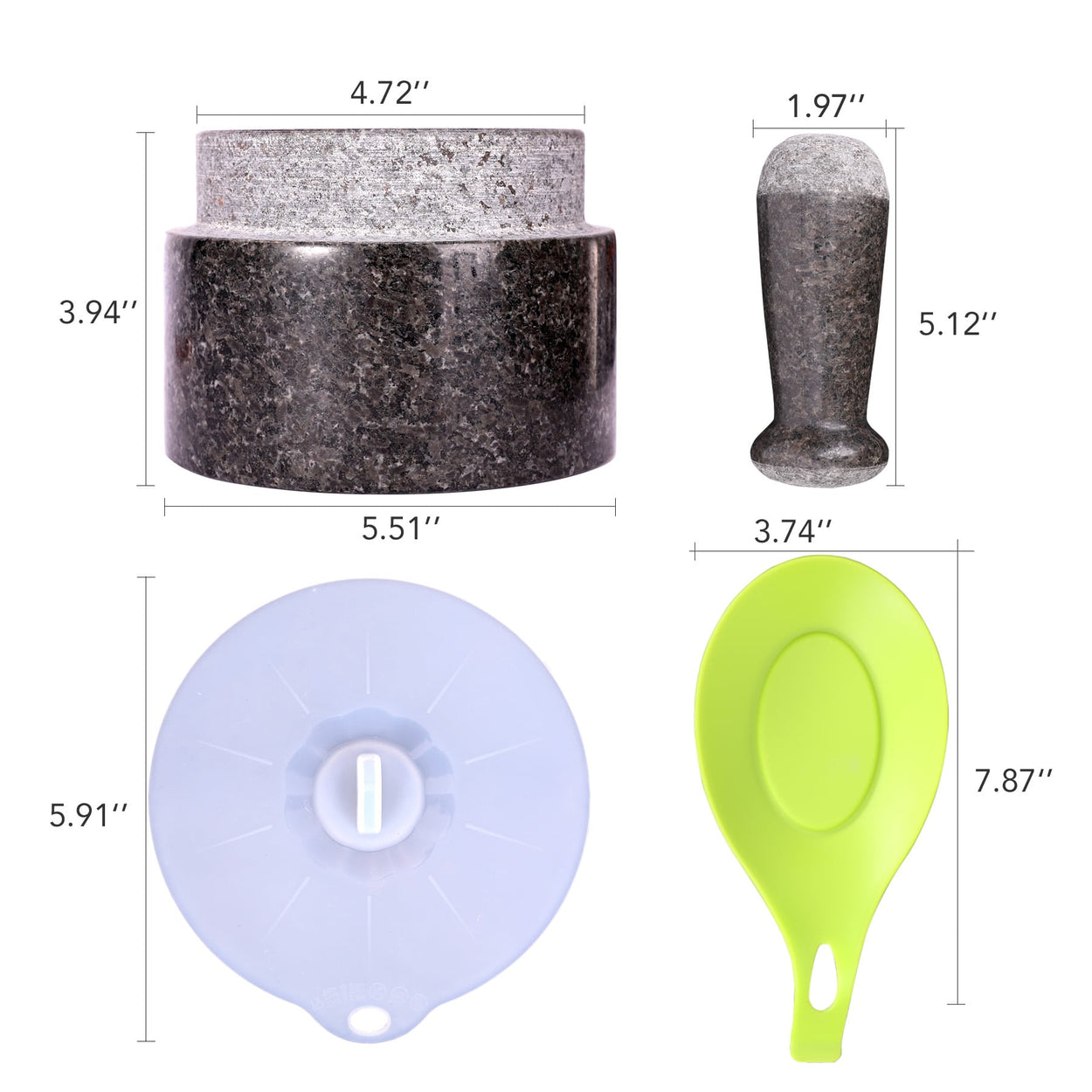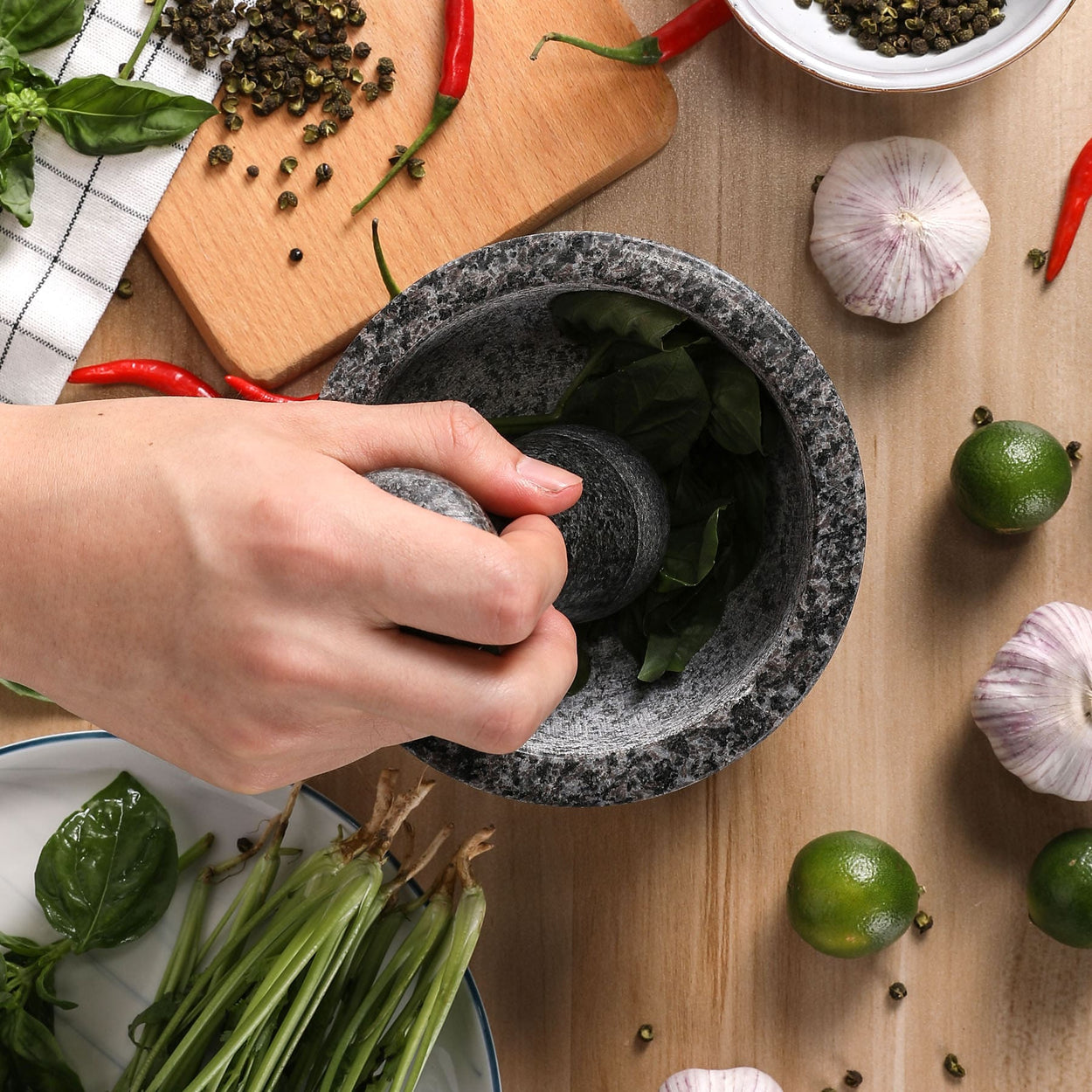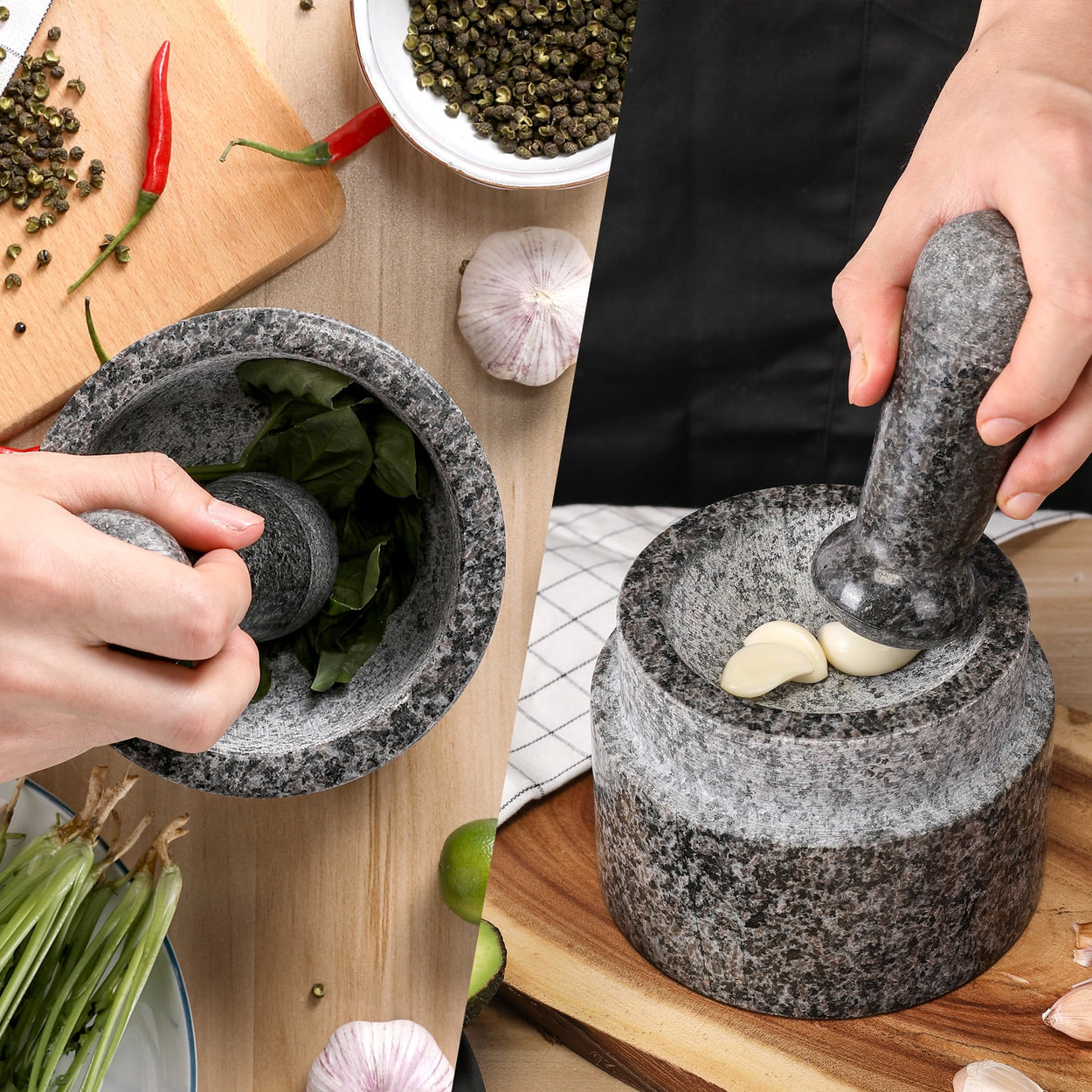 CO-Z
CO-Z Granite Mortar and Pestle Set, 5.5 Inches, 13.5 Oz with Spoon, Black Finish
Features:
Essential Cooking Tool: A proper mortar and pestle are necessary for preparing a truly flavorful meal. With a polished black finish and made from solid granite, this will soon become your favorite go-to tool for grinding herbs, spices, and even medication. This durable and heavy stone can handle the toughest kitchens while keeping them stable. With each use, your mortar and pestle will become smoother. Making it easier to pound, grind, or crush your favorite ingredients.
Discover New Flavors: Unlock a world of vibrant and unique flavors that only a granite mortar and pestle can. An unpolished, nonporous, solid granite bowl (14 cm external diameter, 11.5 cm internal) captures all the essential oils and aromatics that are lost through traditional food processing appliances. The more you use your mortar, the more complex and richer your dishes get. Create the most flavorful guacamole, salad dressings, chutney, sauces, curry paste, salsa, and pesto with ease. 
Double Sided: Our dual mortar design opens even more creative ways to spice up your meals. With a smaller bowl on the reverse side, get the most mouth-watering aromas from grinding garlic, pounding peppercorn, and crushing herbs. That's not all though, crush nuts and seeds, grind coffee beans, mash wasabi, and ginger. As well as deliver medications easily for children or adults who have trouble swallowing harsh larger pills.
We've Got You Covered: As a bonus, we've included a silicone lid that doubles as a mat for your pestle. Avoid slippage or damage to your mortar when you're grinding away at your favorite dish. The silicone mat also works as a dust-proof lid, keeping out unwanted particulates from your meals. Additionally, we've included a spoon rest for mixing and folding ingredients.
Quick and Clean: What makes the mortar and pestle such a timeless cooking instrument is in its construction. The solid granite design means all that is necessary to clean is warm water and a sponge. No soap is needed and it is recommended to never use soap of any kind when cleaning your mortar, as this can stick to the groves in the rock and ruin dishes. Simple to clean and easy to use, get ready for a whole new way to experience food.