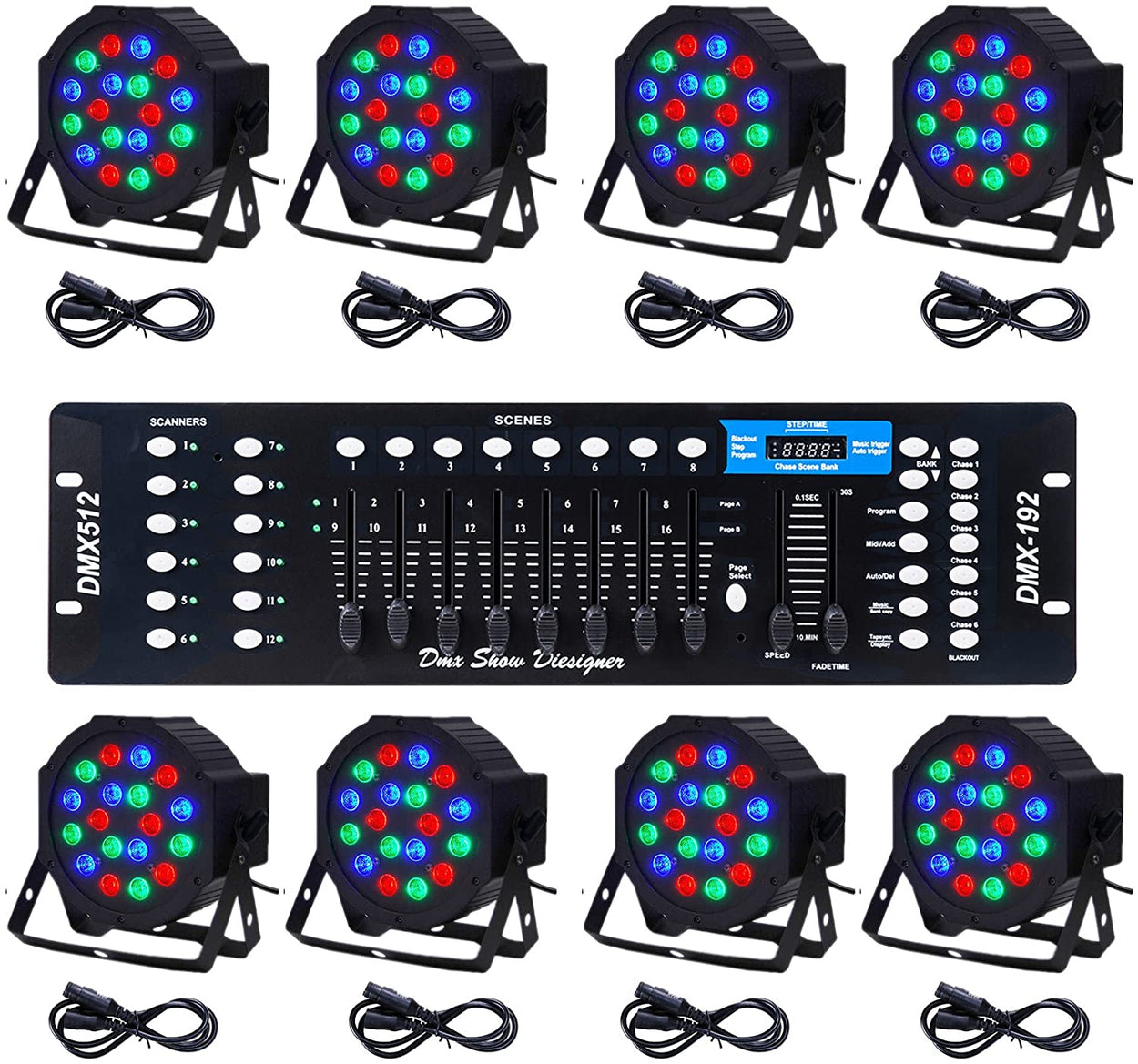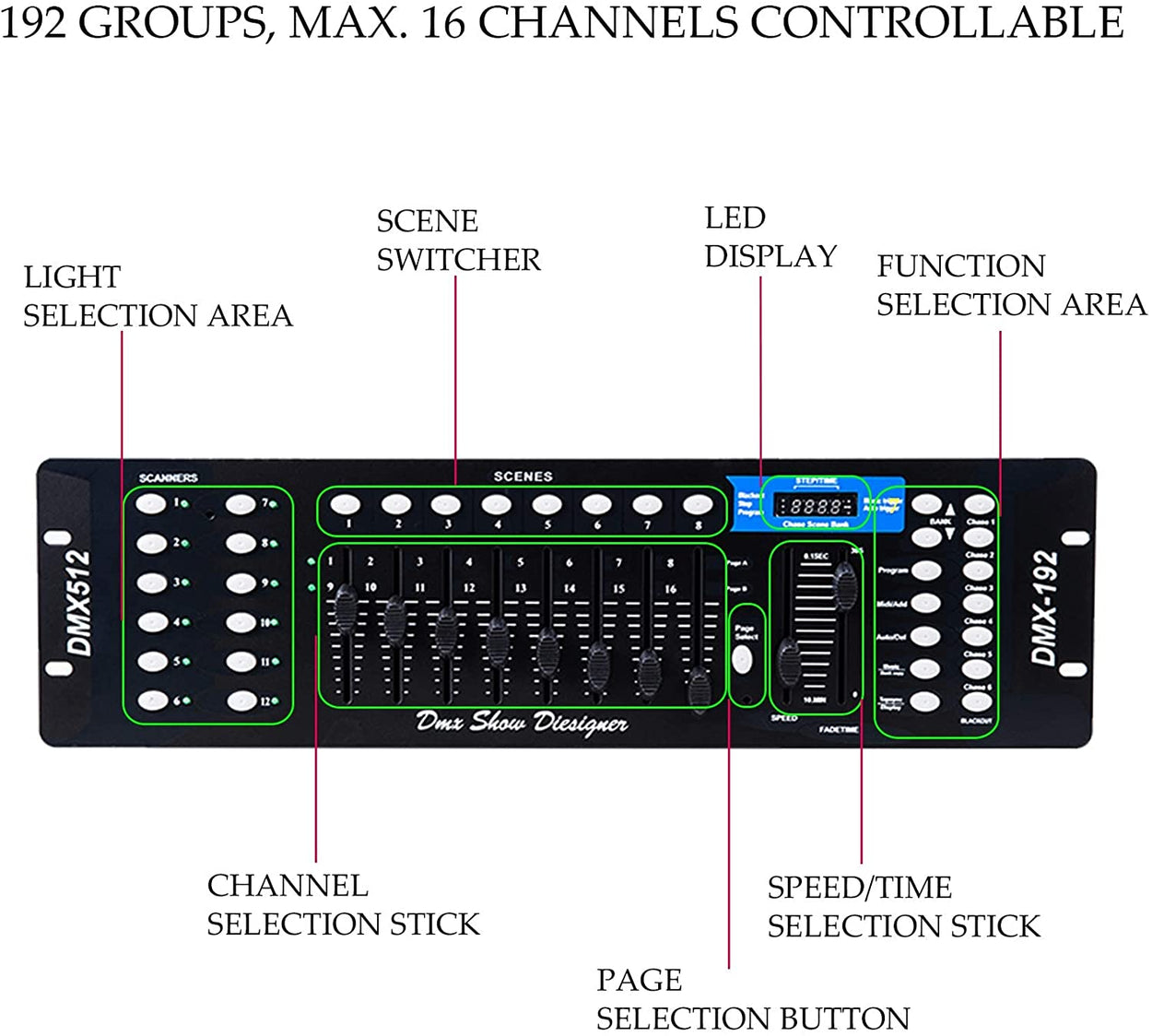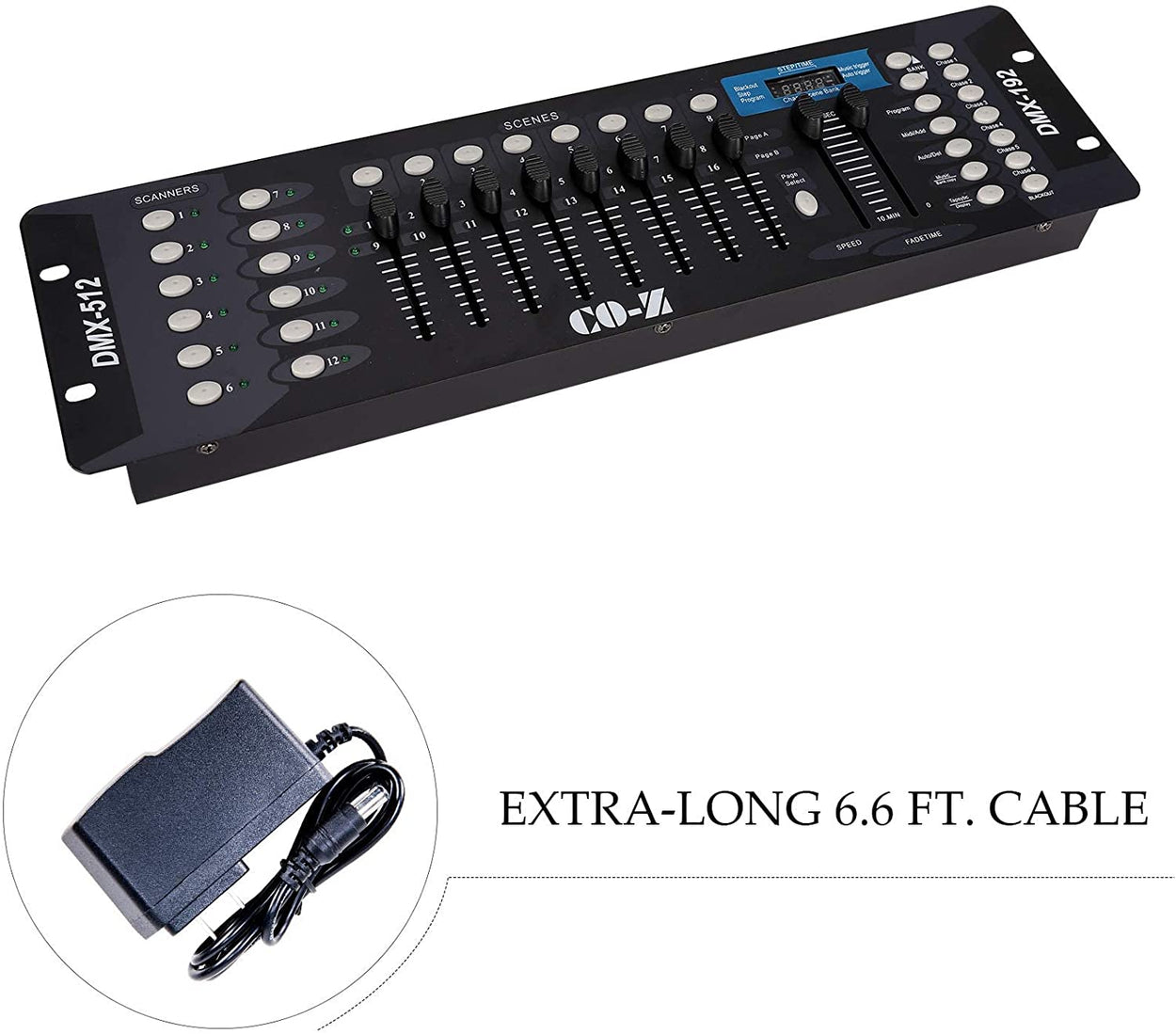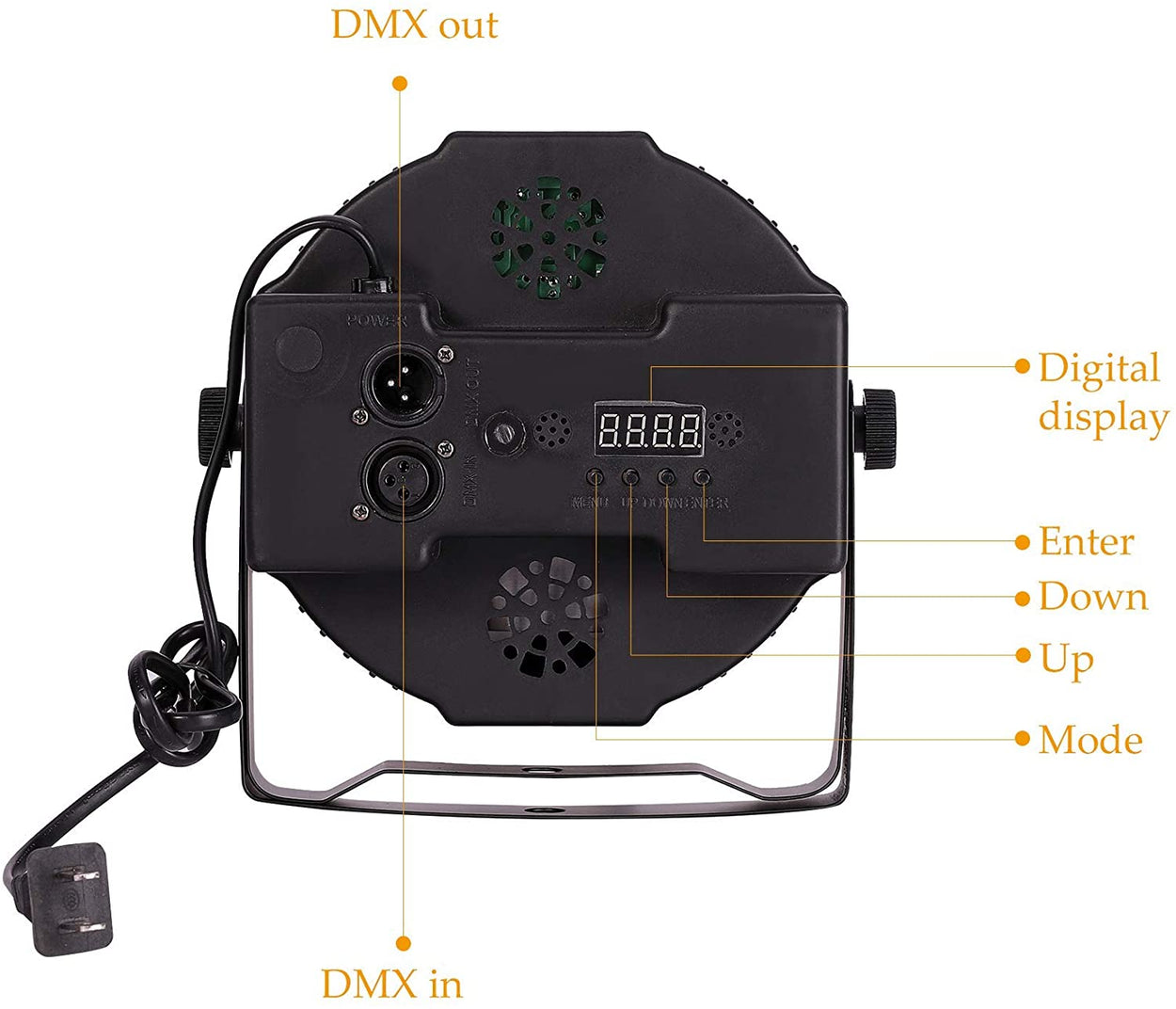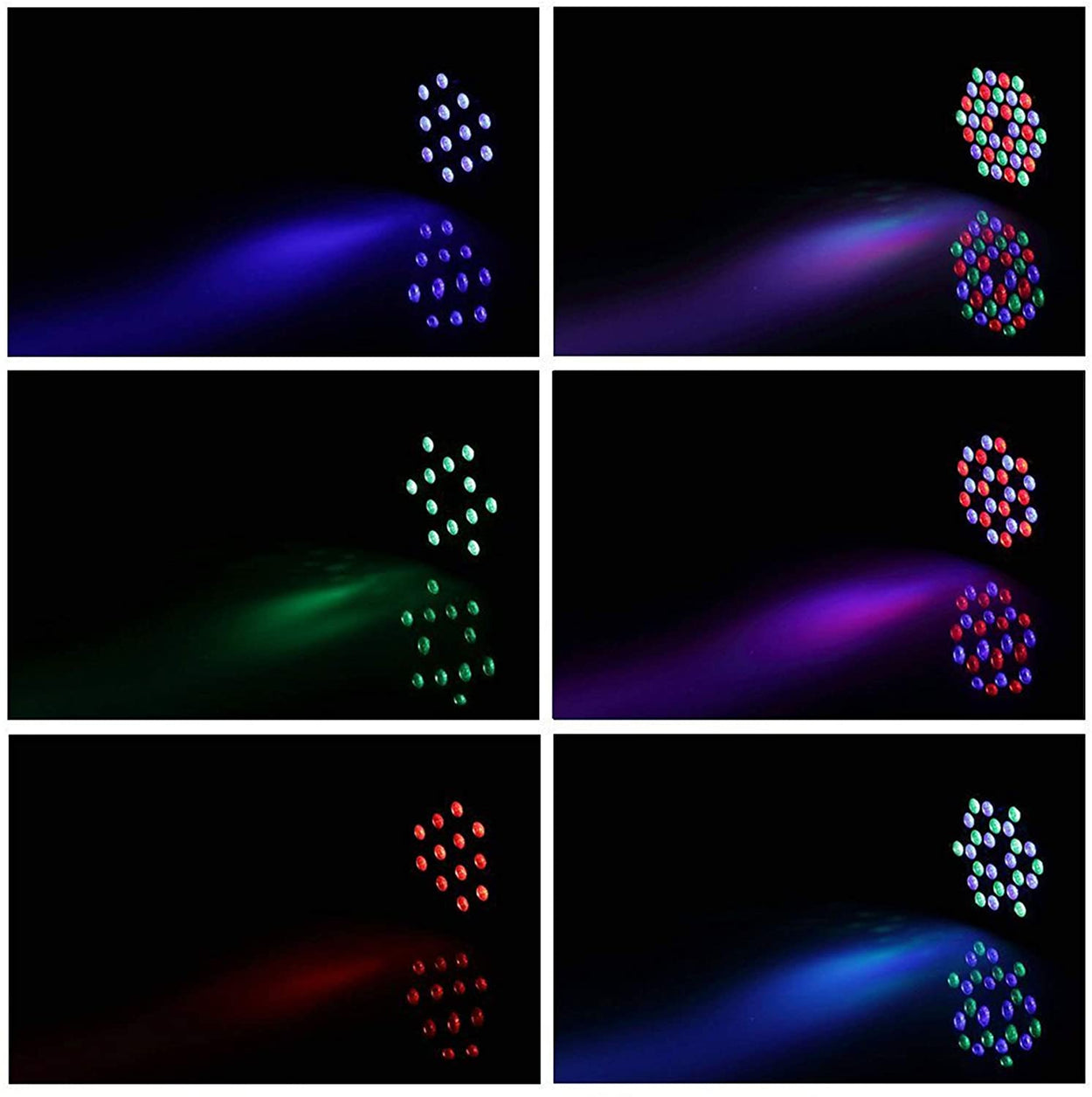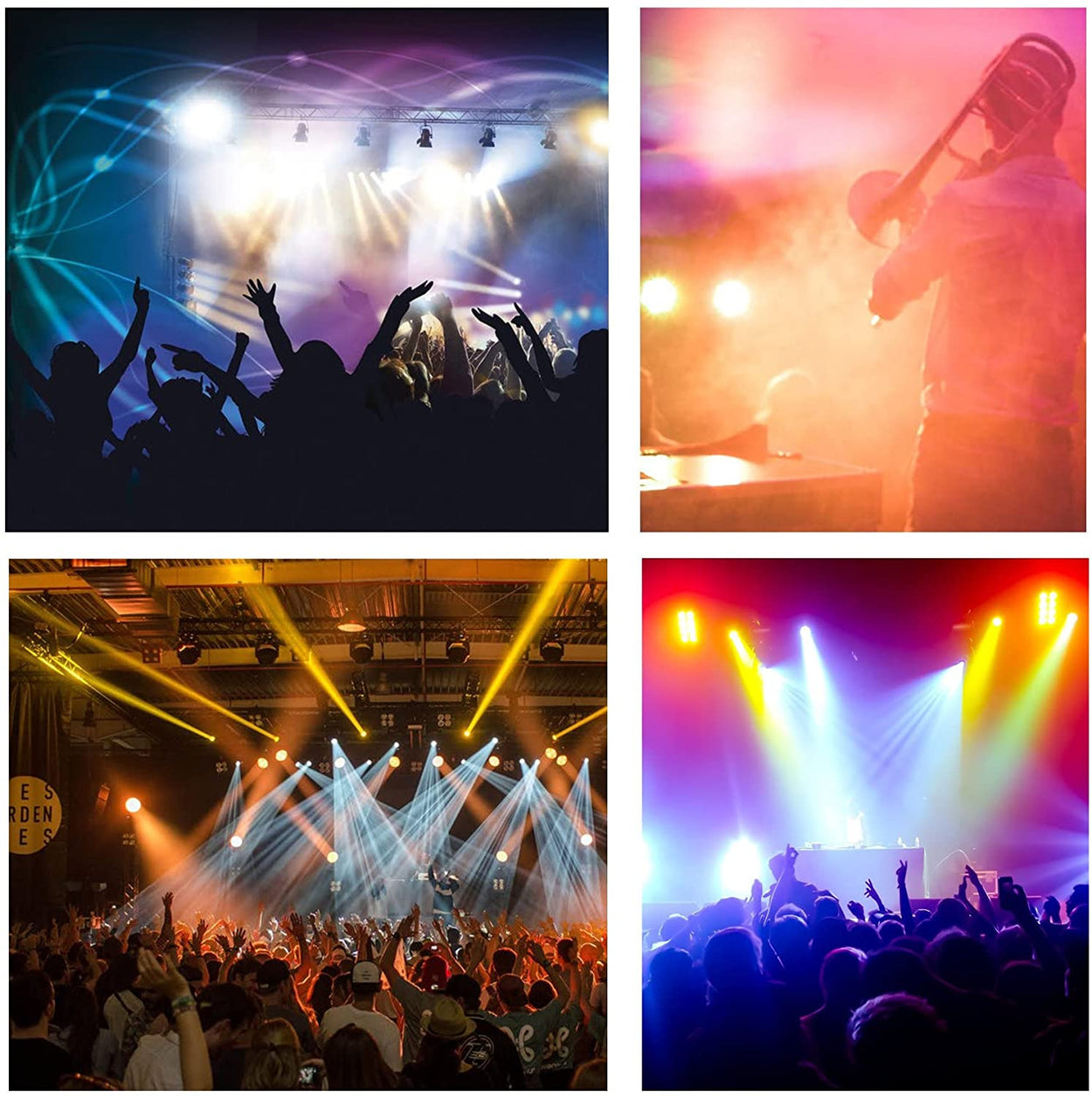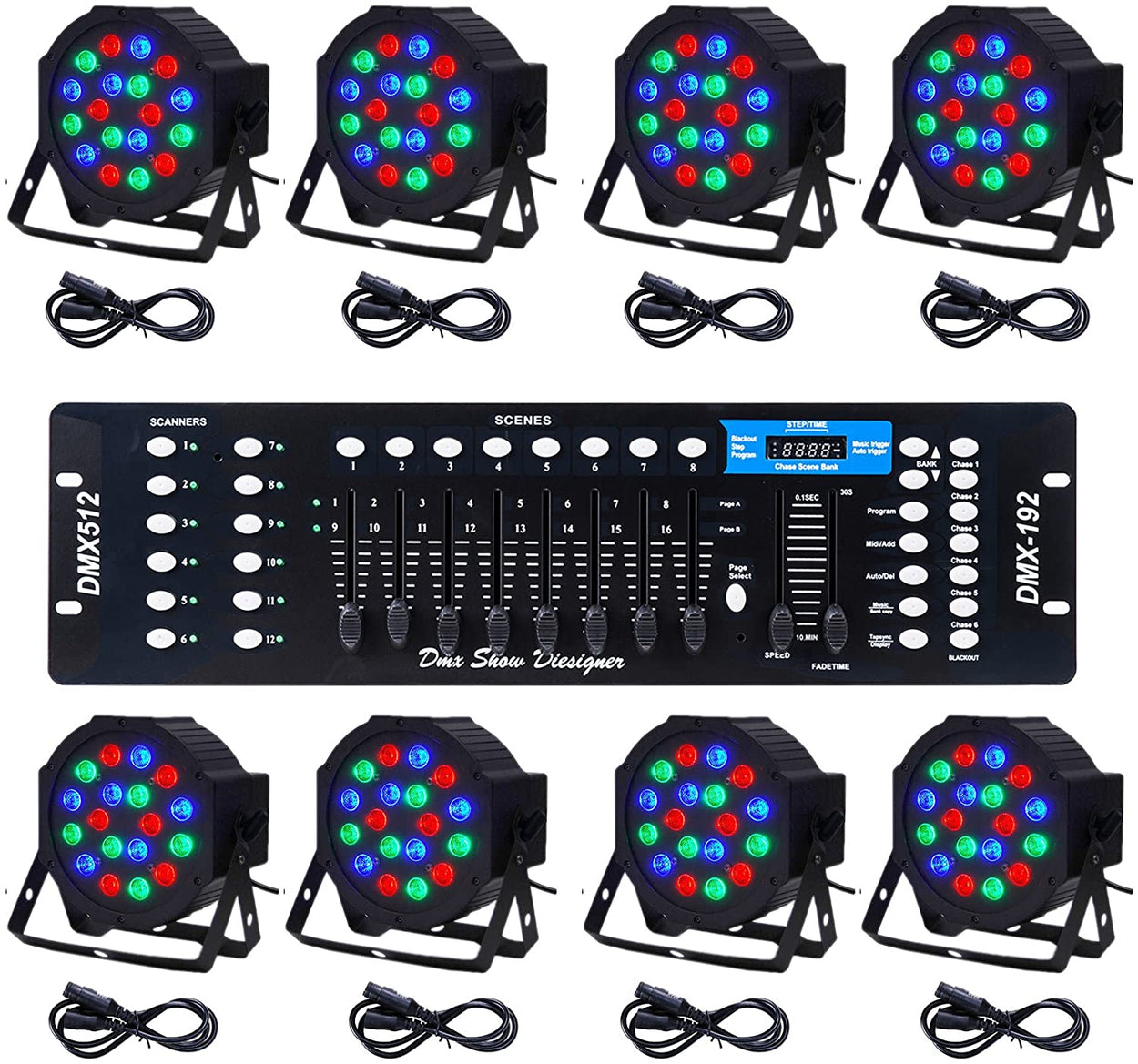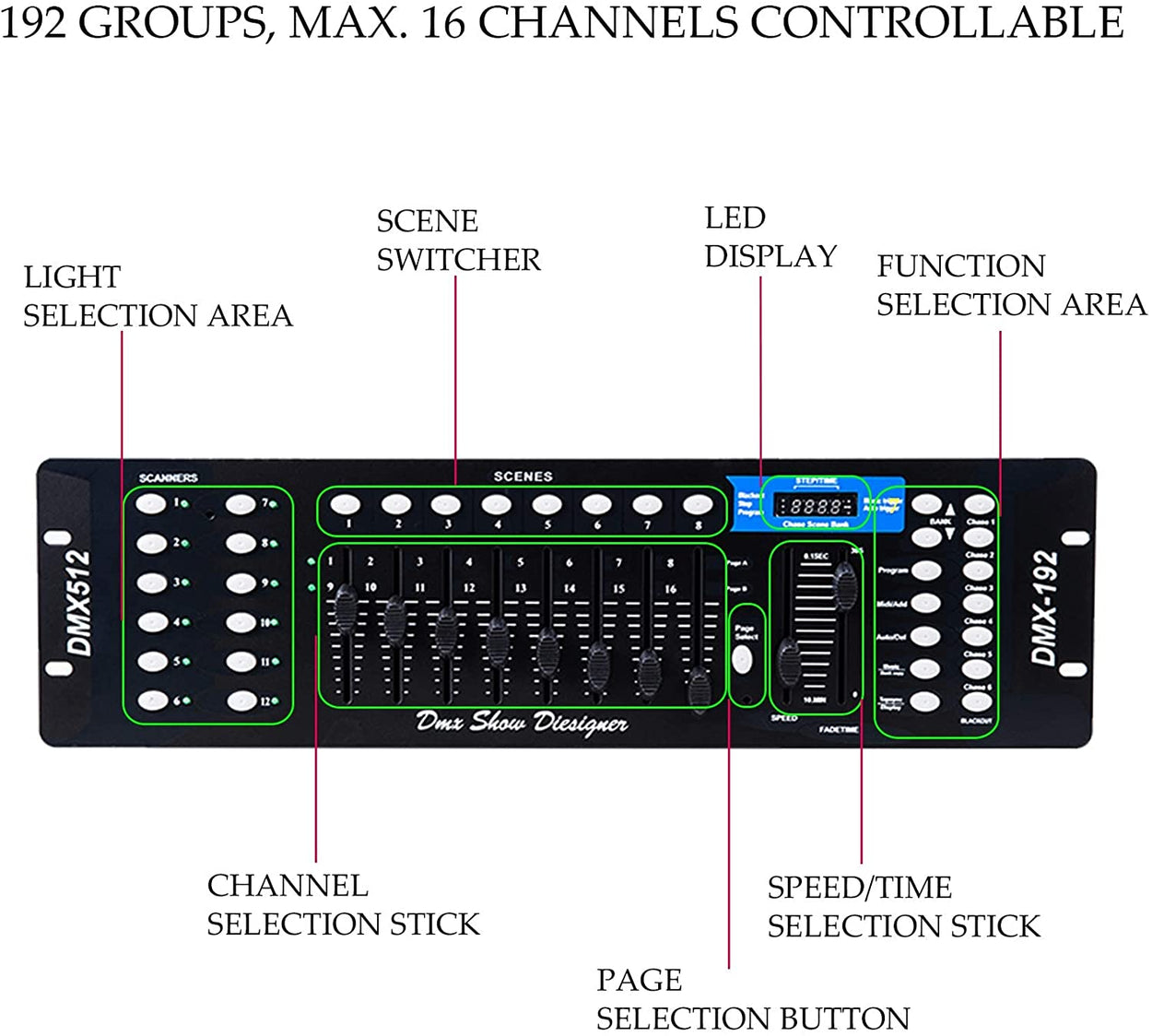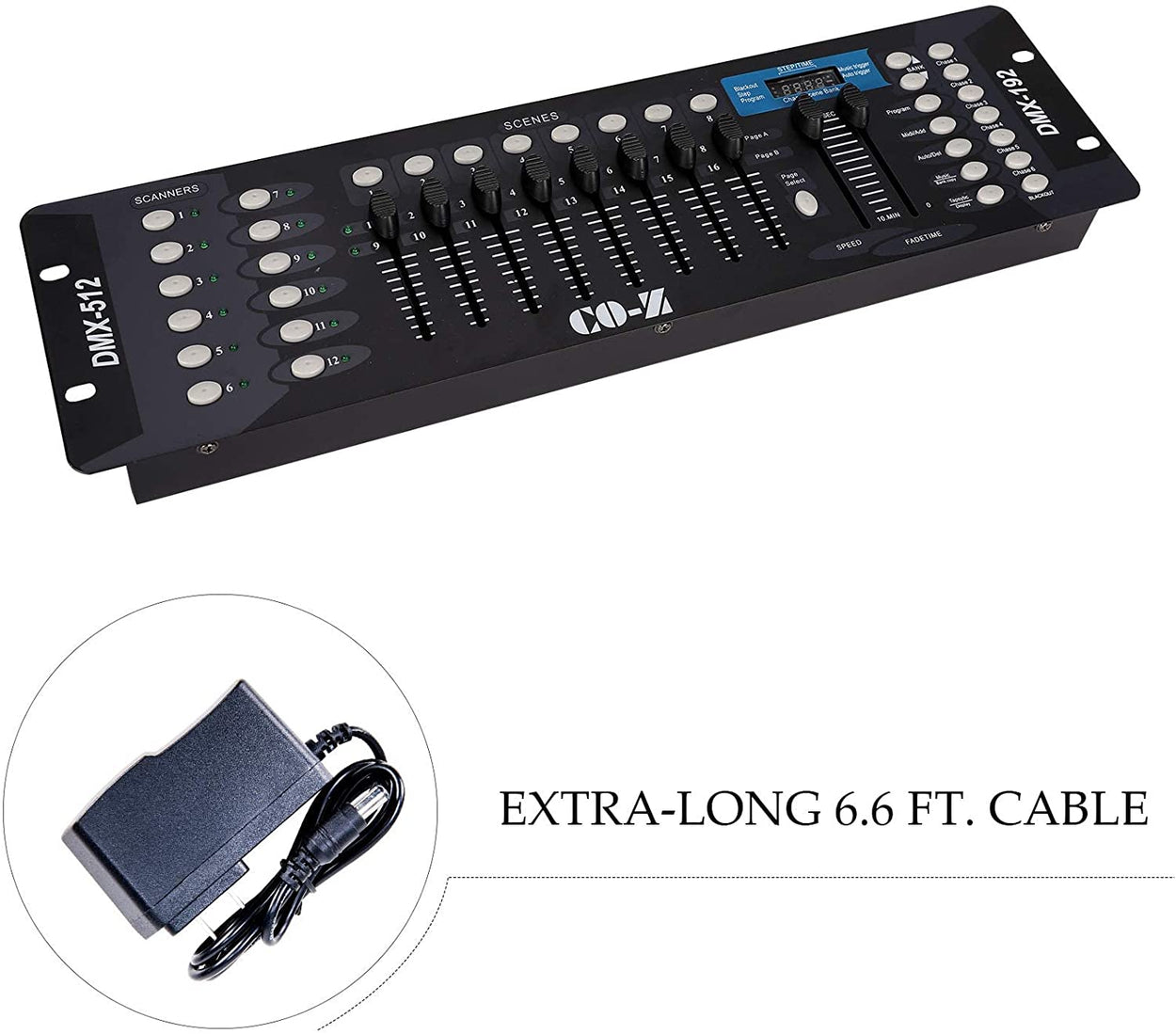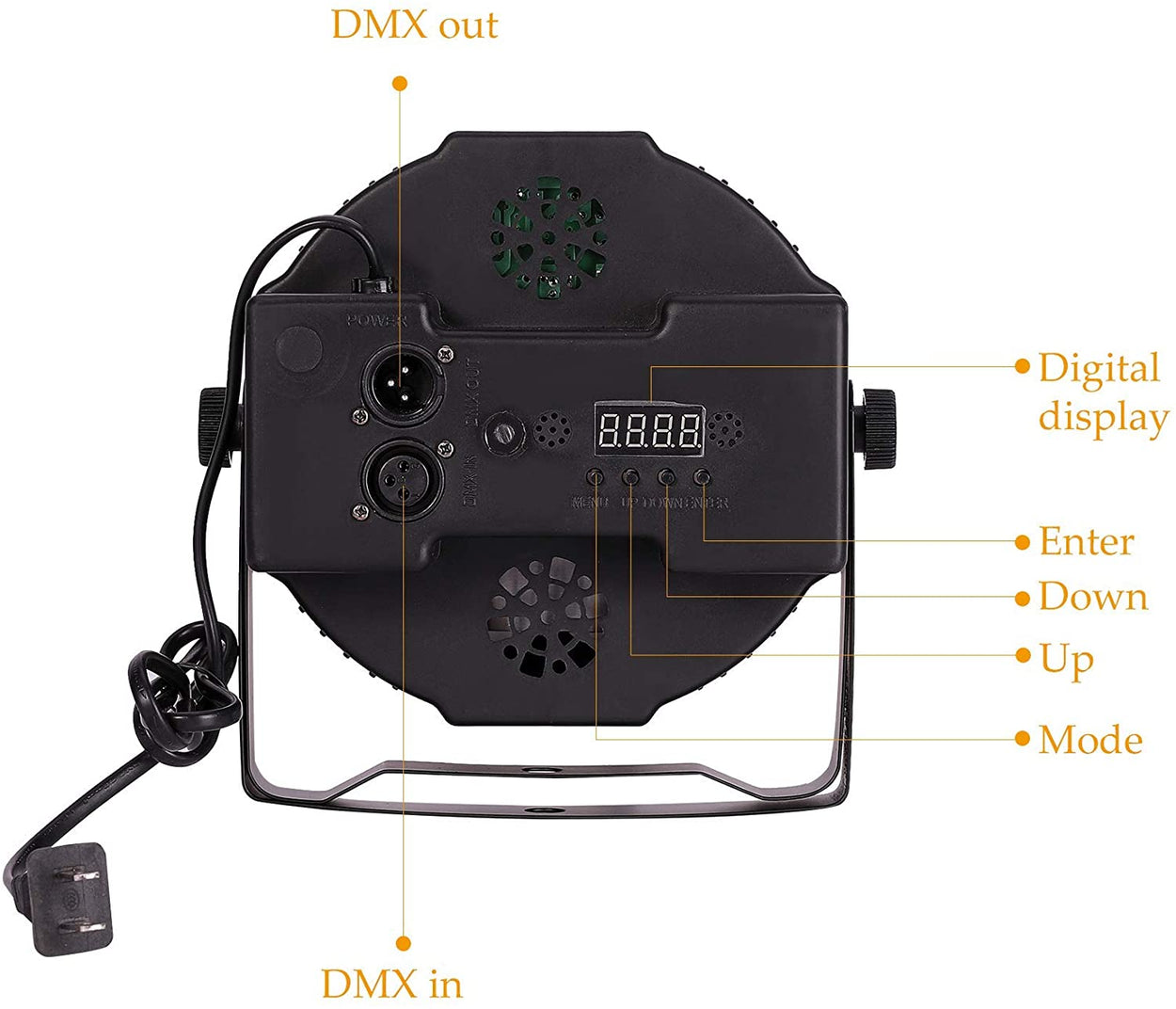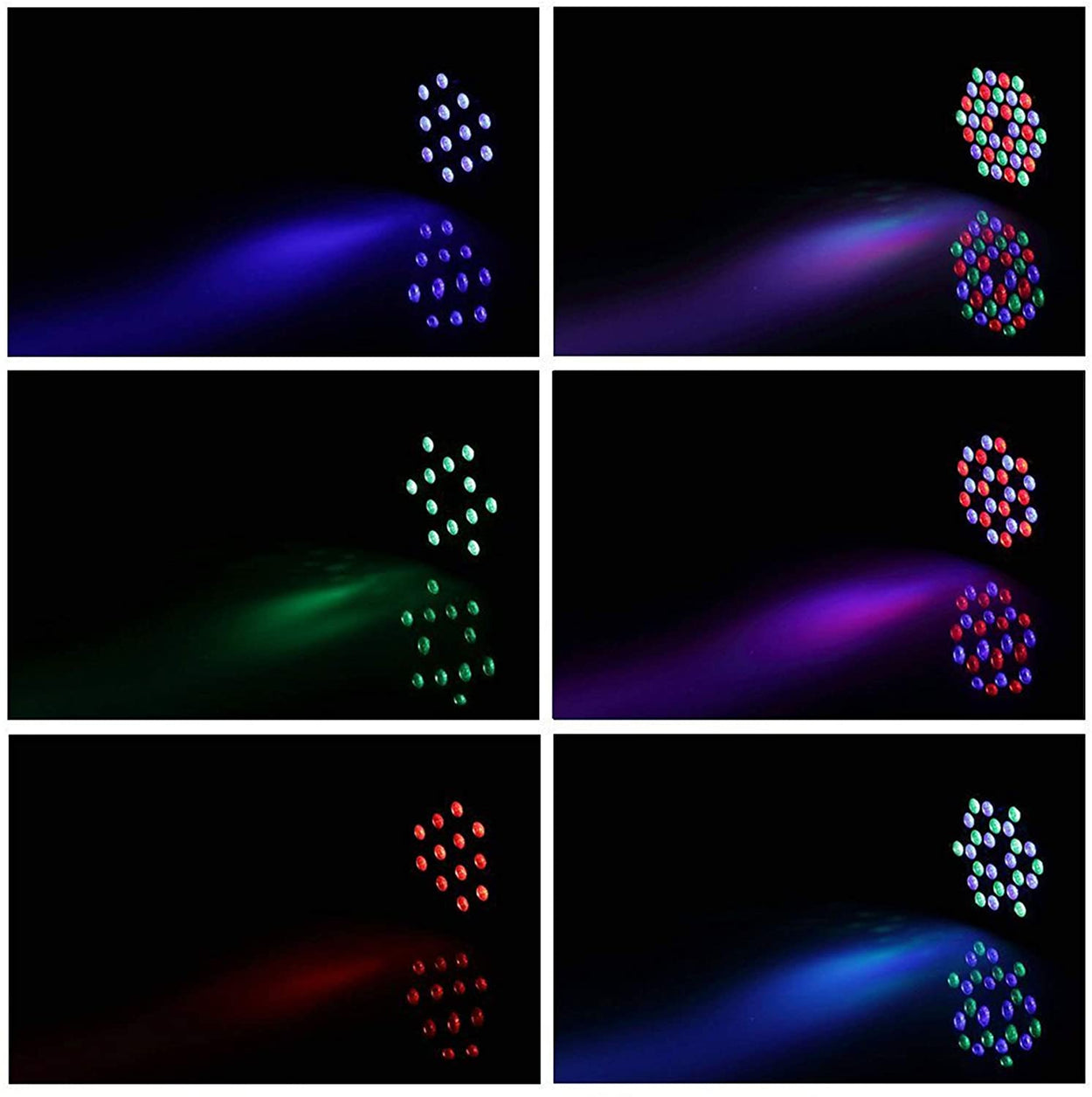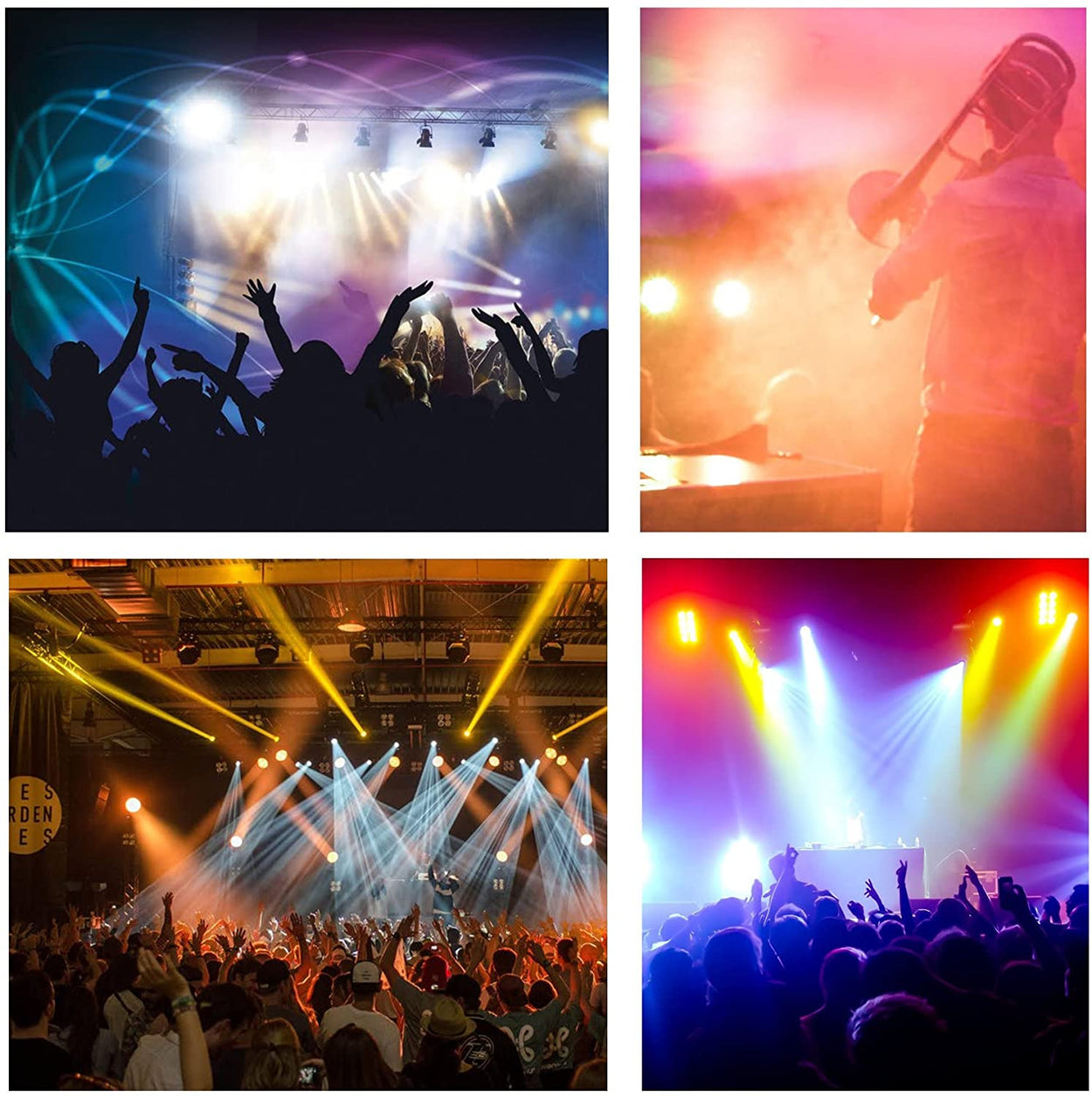 CO-Z
CO-Z LED Stage Lights DMX, 8 pcs 18x3W RGB Par Can Lights Package with Remote Controller Sound Activated Stage Effect Lighting for Party DJ Dance Church Wedding Home Uplighting
Features:
Create Dynamic Color Scenes: With 18 RGB uplighting LEDs, this stage light set makes any color you want and provides extremely bright lighting - perfect for DJ sets, parties, dances, stage performances, clubs, discos, music venues, etc.
Dual Control Methods: Use the DMX controller for complex lighting modes and use the four buttons (Turn up, turn down, Confirm, and Mode) on the stage lights for basic controls and color changing.
Multiple Modes: Control 12 par lights simultaneously, set up to 8 channels for each par light, and use 192 channels with various modes such as voice control, color-changing, flashing, fading, and pulsing with adjustable speed.
Compact Portability: These small and lightweight par lights are portable for DJs on the go and easily connect to the DMX Controller. Use them indoors and outdoors for weddings, bars, parties, plays, musical theater, and music festivals.
Activate Your Atmosphere: With so many lighting mode configurations to choose from, you can change the tone of the party at the push of a button. Upgrade your DJ set equipment with a professional-quality light show.
Description:
Intelligent lighting makes any DJ set or musical performance look as good as it sounds. The 192 DMX512 Controller with LED Par Lights is ideal for DJs, bands, bars, discos, raves, pubs, clubs, event services, and more. The lights use the latest technology with 18 LEDs (6 red + 6 green + 6 blue). Connecting to DMX-512 signal controllers, it produces various colors and stroboscopic effects. Don't delay, get yours today - to make your next event shine bright with CO-Z light!
Specifications:
Controller:
Input voltage: AC100-130V, 50-60HZ
Total channel number: 192 groups
Max controlled channels: 16CHs
Max procedure step: 40steps
Scene pause time: 1-25.5 second/step
Scene graduation speed: 0.1-25.5 second
Display monitor: LED
DMX12 output interface 3 core XLR needle
LED Lights (8pcs):
LEDs: 18 x 3W LED PAR Light (R6, G6, B6)
Voltage: 90-240V AC 50-60Hz
Power: 54W (1pc)
Life: 50,000-80,000 hours
Channels: Optional 7CHs combination
Shell Material: Engineering grade plastic
Power Cord Length: 4.6 feet/1.4m
Dimensions: 7.87" x 7.3" x 3.9"
Weight: 4.4 lb/2 kg (each light)
Package includes:
1x 192 DMX512 Controller
8× Lights
2x User Manual
6 x Red, Green, & Blue LEDs
18 high-output 3W single color RGB LEDs (6 Red + 6 Green + 6 Blue) in each par light illuminate celebrations while cutting back your electric bill with energy-efficient performance. The built-in, quiet fan helps dissipate heat and extend service life.
DMX Control
With

 

DMX 512 and remote control

, this stage light offers endless possibilities: adjustable brightness, speed, flashing effects, sound mode, color-changing, and strobing effects with one or more colors.

9 Function Modes

: Static color mode (Red, Green, Blue), color combination, color changing mode, color fade mode, jump mode, strobe mode, sound active mode, DMX mode, & master-slave mode.
Complex Color

The par lights create amazing colorful effects and complex lighting arrangements.

Bright LEDs

Perfect for stage lighting, dancing parties, disco parties, clubs, light shows, and weddings, all our lights have upgraded lenses to become brighter than others.

Sound Activation Mode

Effortlessly switch between different lighting scenes using your voice with the built-in mic - it's perfect for DJs who entertain crowds big and small at a wide range of events.