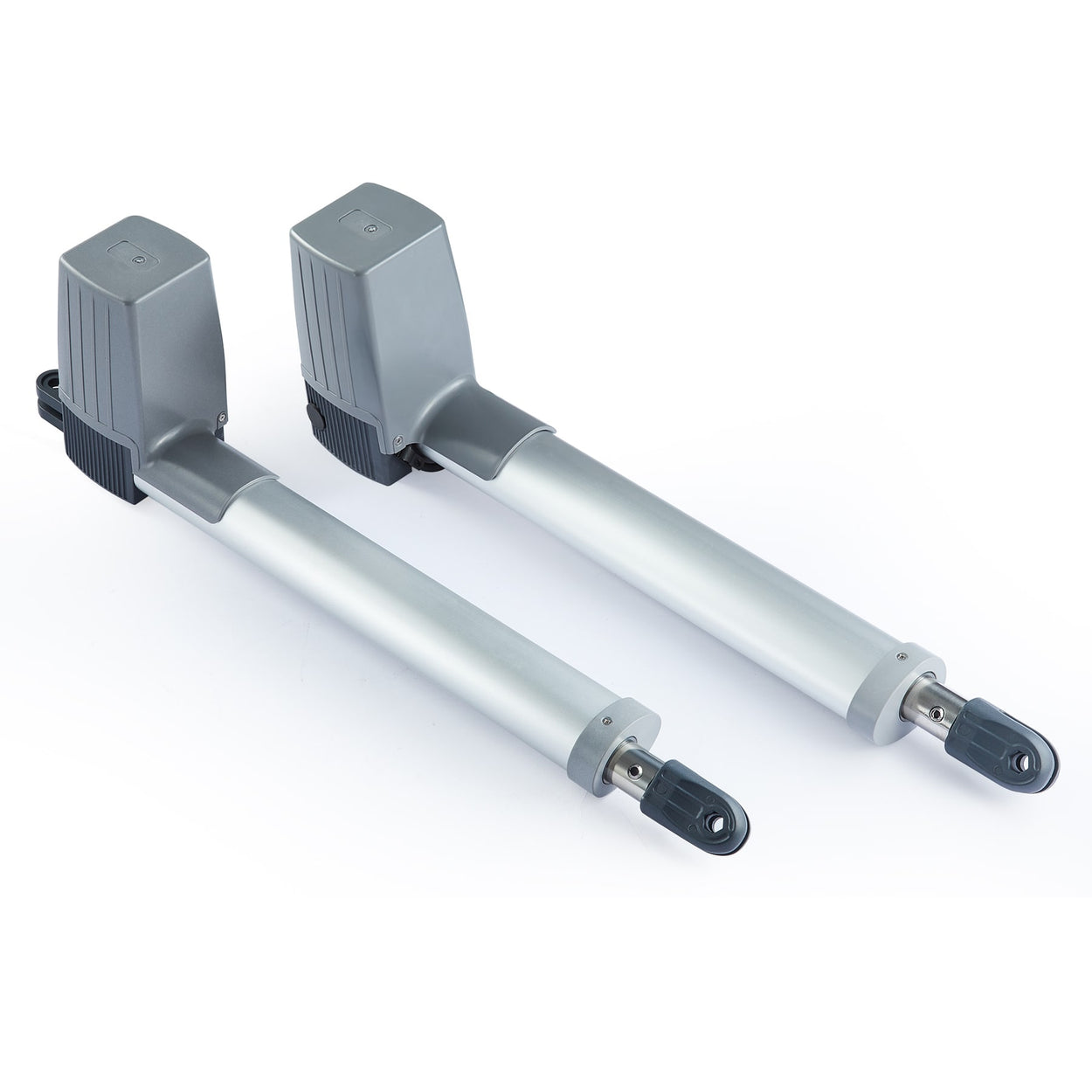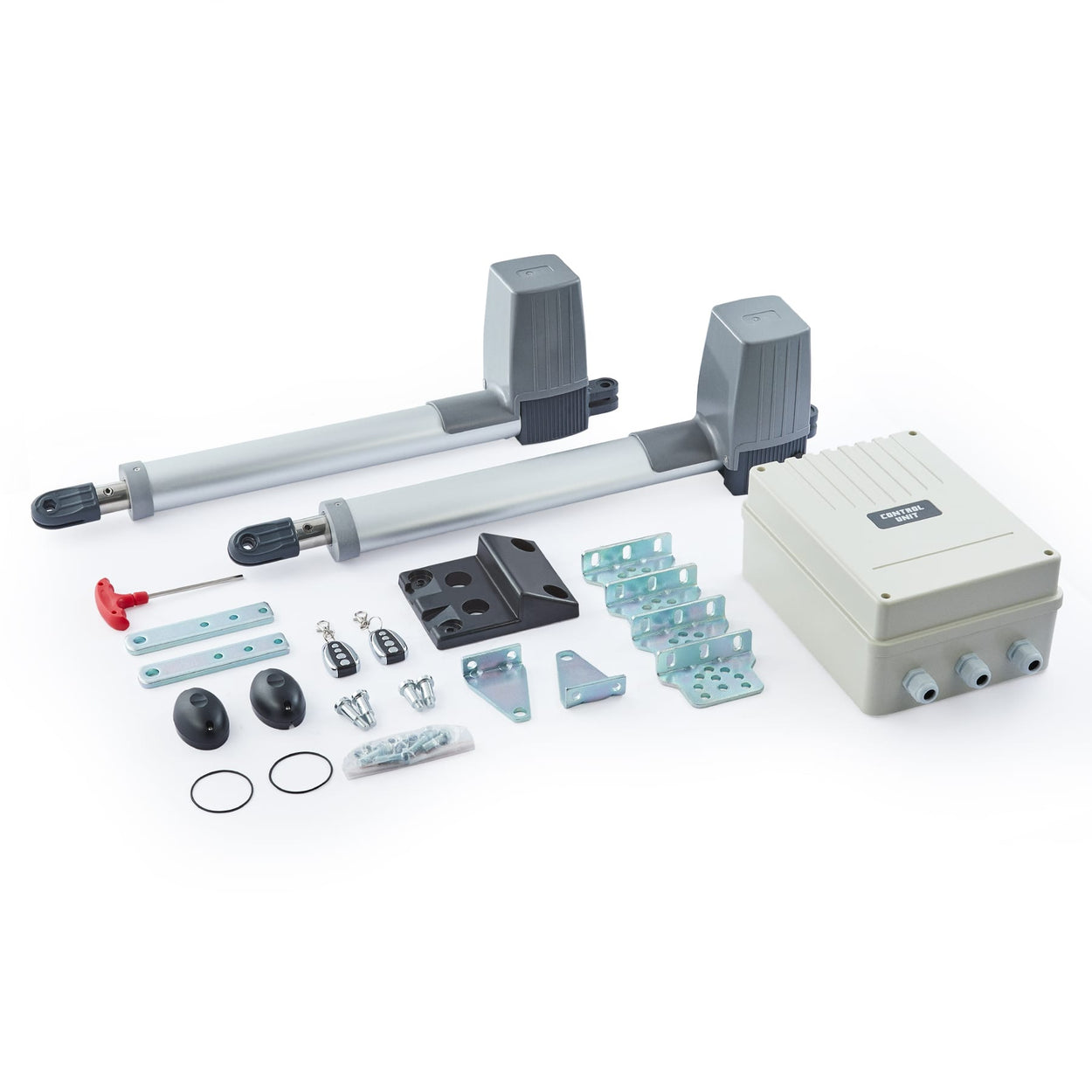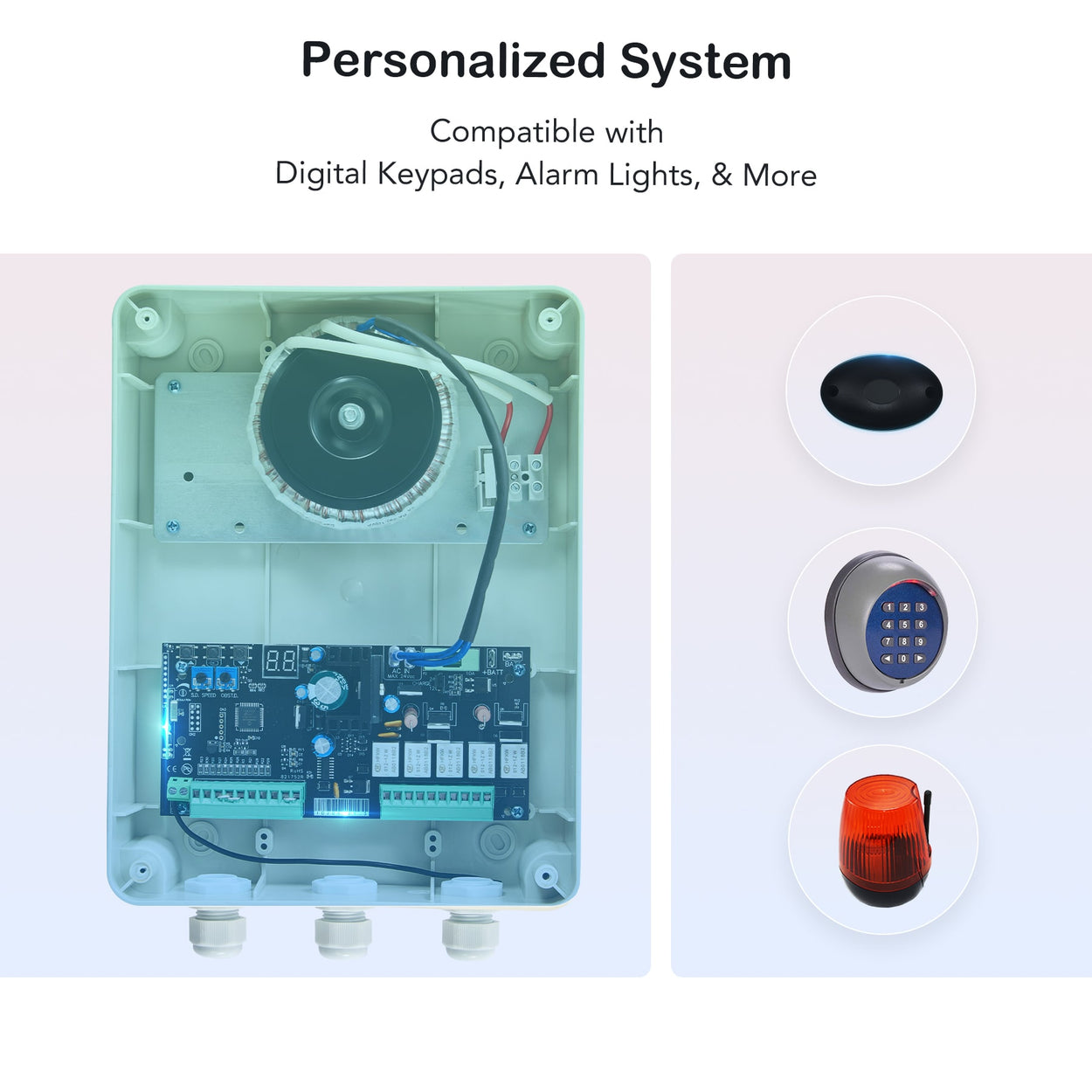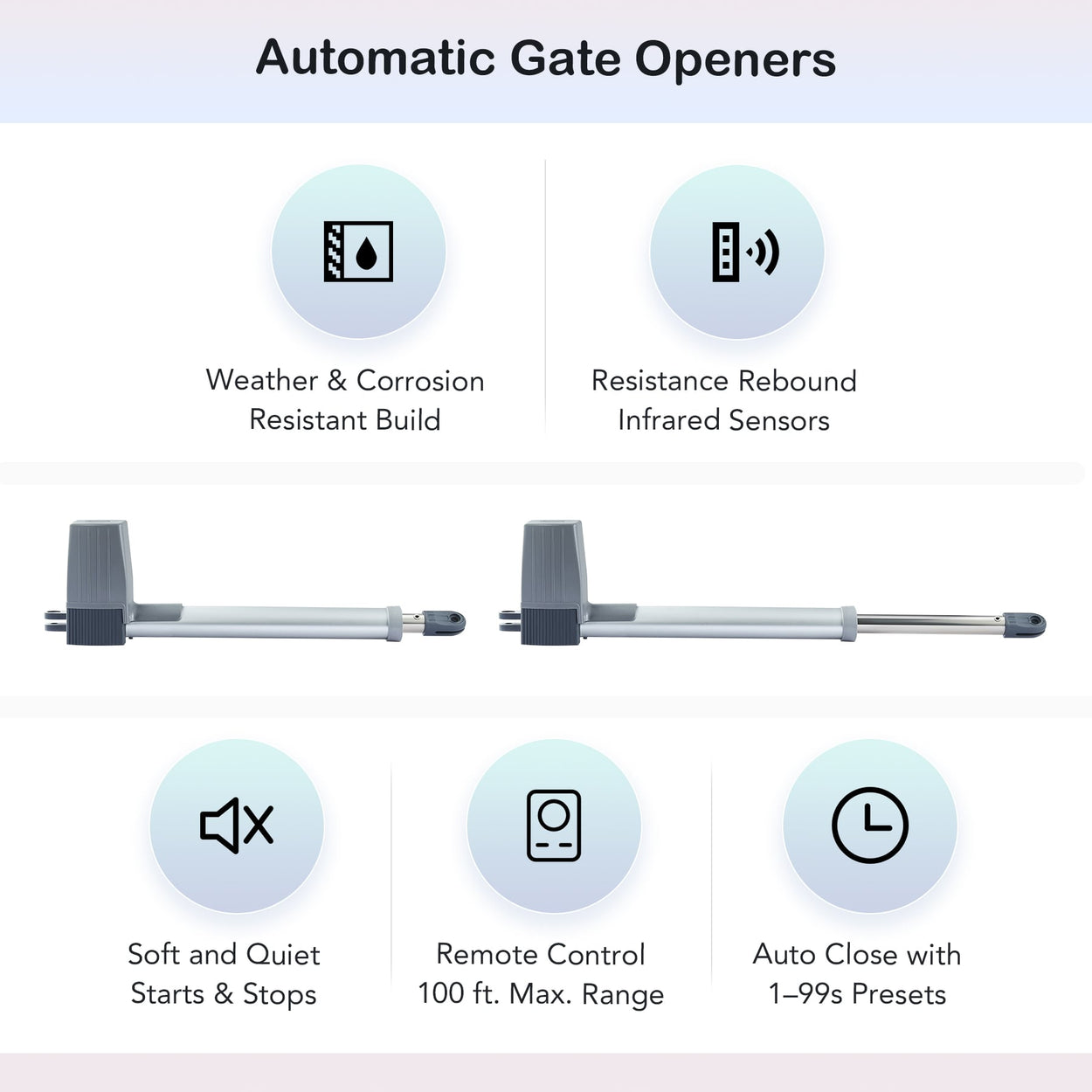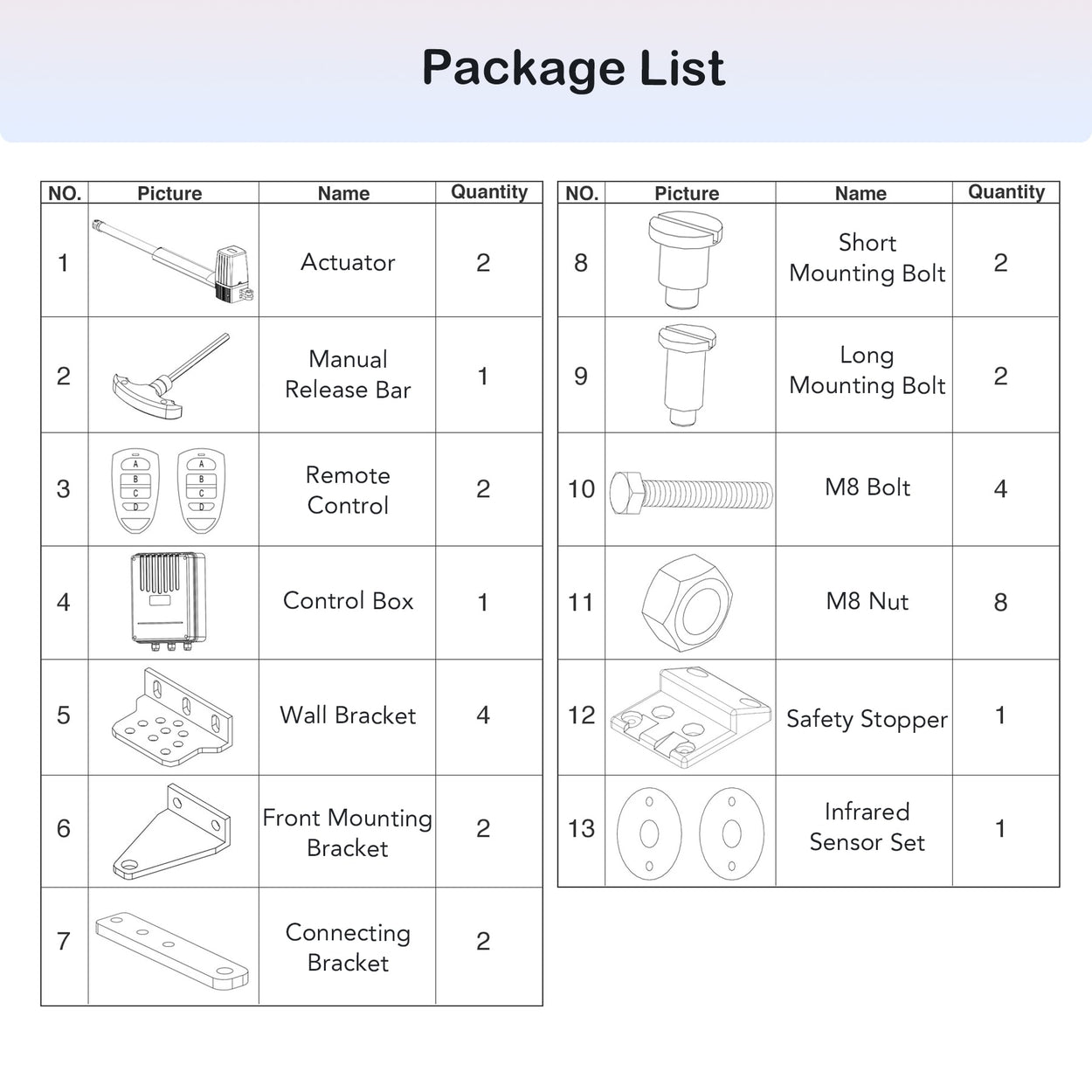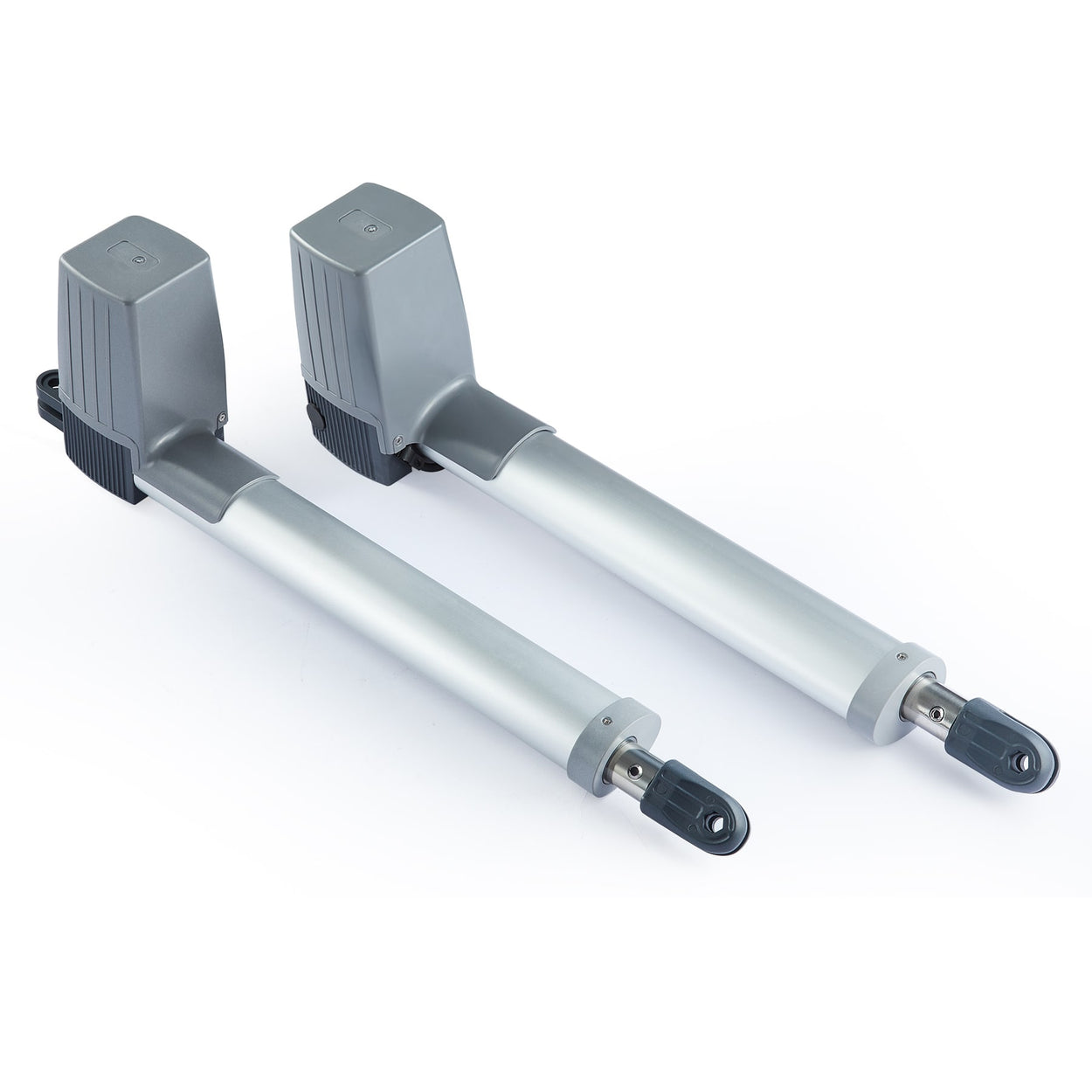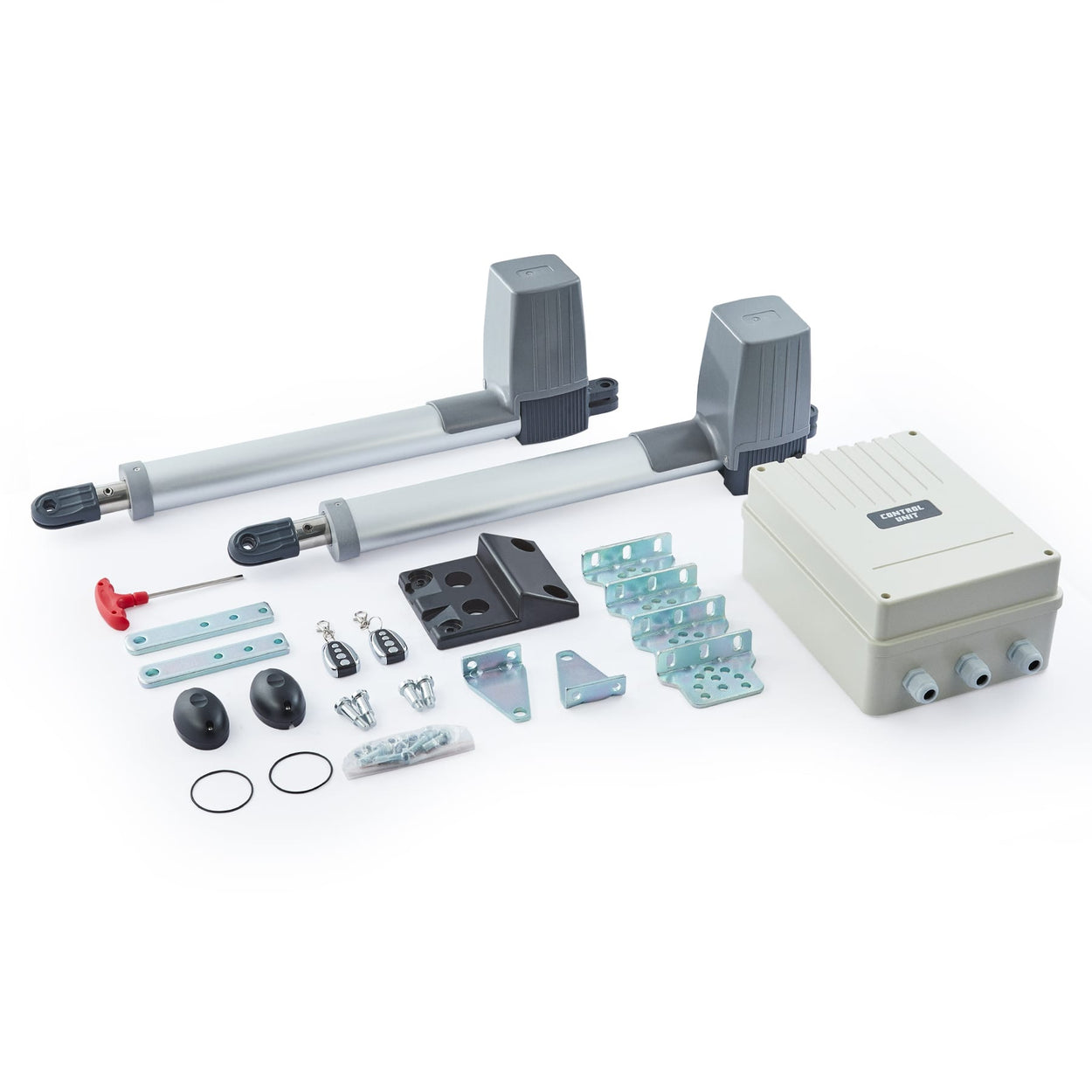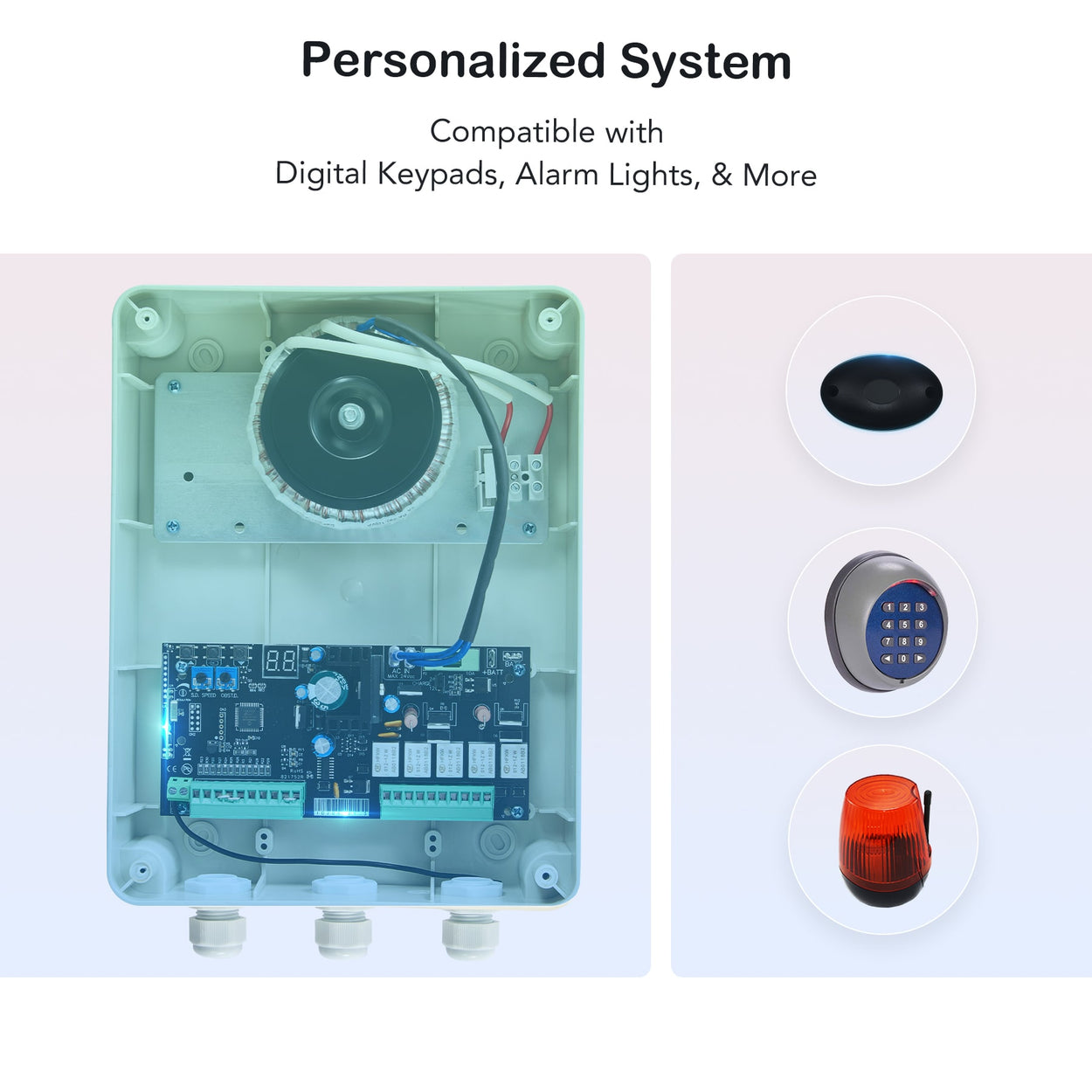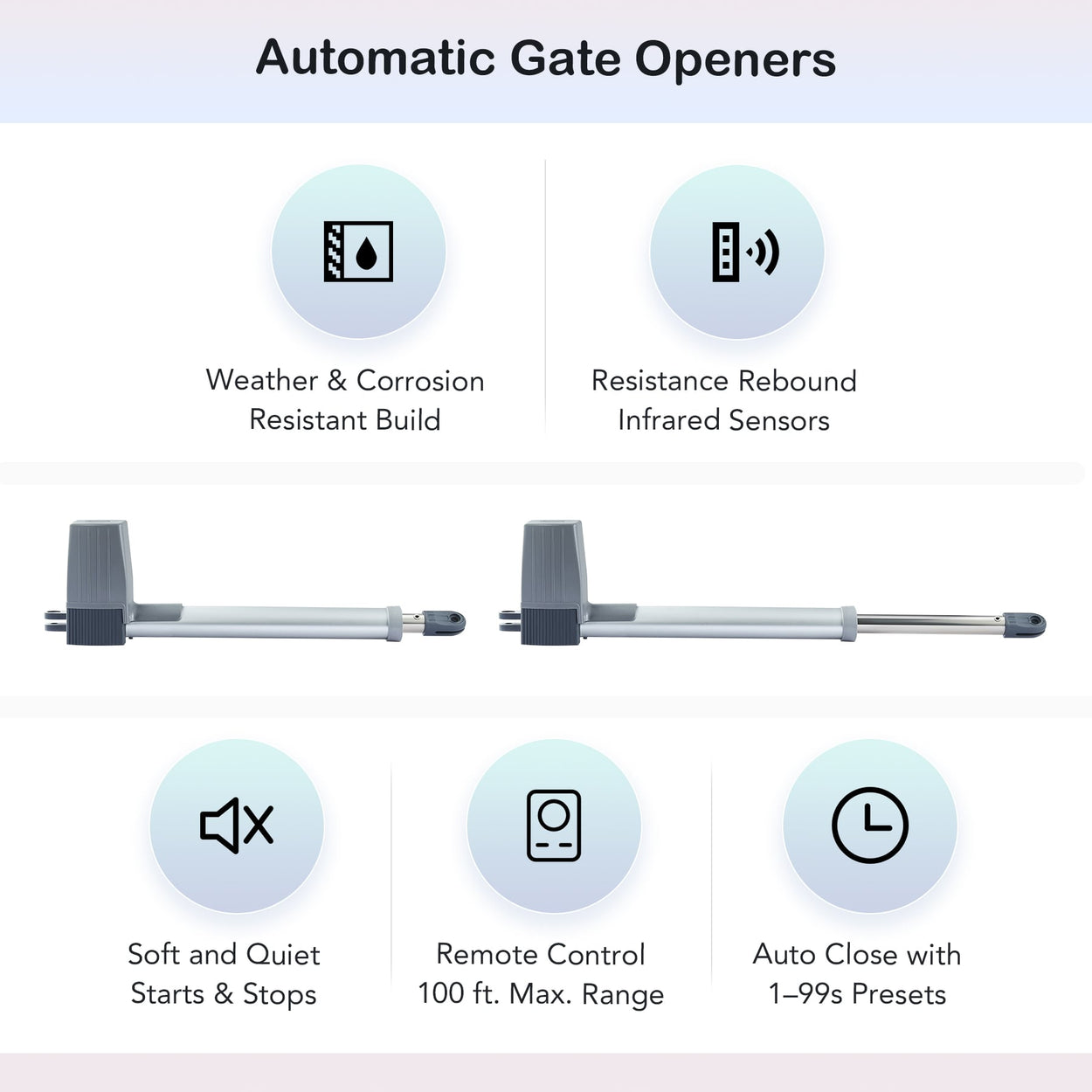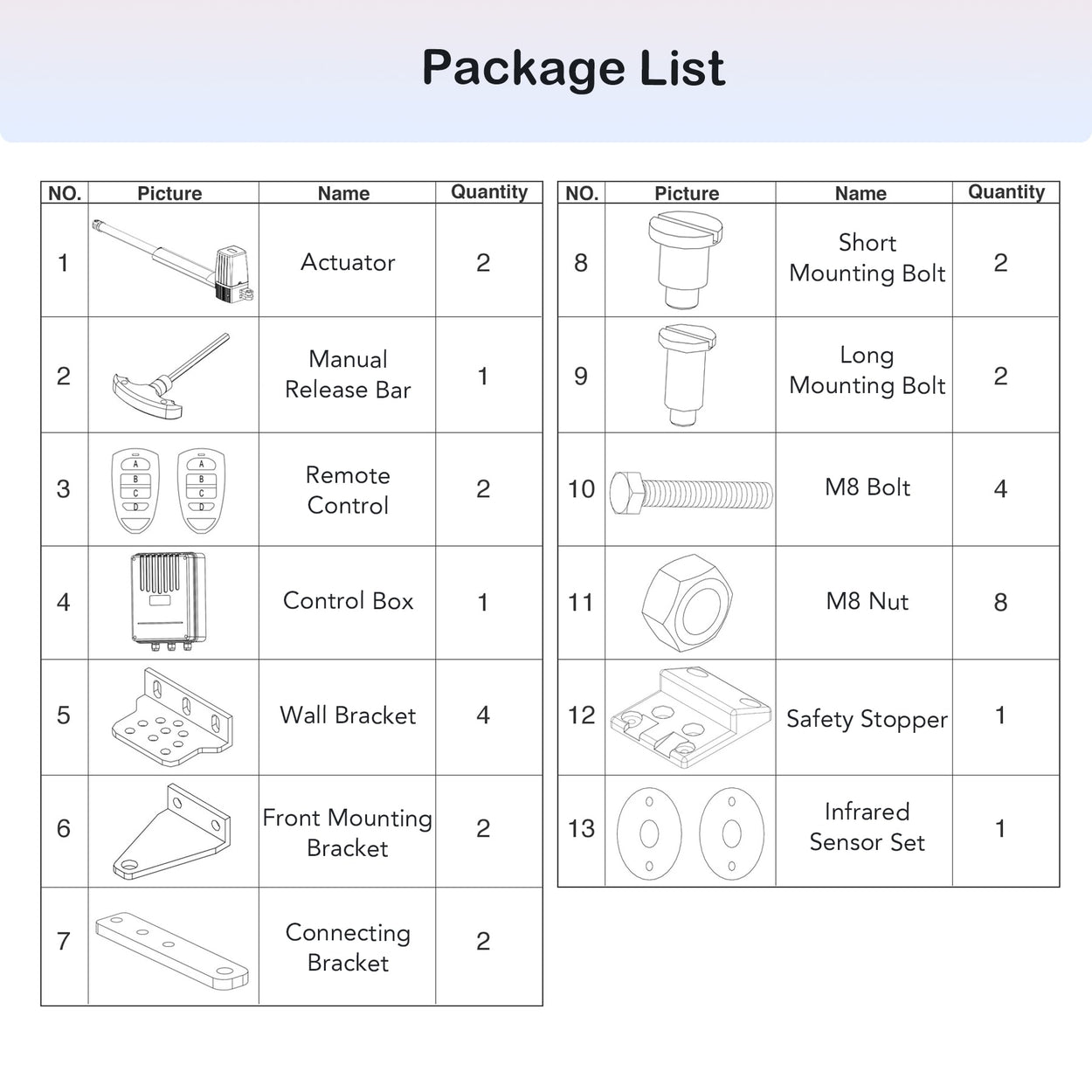 CO-Z
CO-Z Automatic Swing Gate Openers, Double Arm Gate Motor with Remotes, 80W Electric Gate Linear Actuators, Auto Close Driveway Fence Garage Swing Gate Operators Complete Hardware Kit for 660lb Doors
 Features
Advanced Control Box

 

Remotely control the door's open/close function, alarm light, and auto-stop using the wireless keypad.

 

Upgraded Aluminum Connector Joints

 

The connecting joints have been upgraded from our previous model from black nylon to aluminum alloy for superior strength and durability.

 

Manual Release Bar

 

Use the manual release to open the gate if you forget to bring your remote control.

 
Two Remote Controls

 

The included wireless remotes open your gates within 98 feet. Easily attach to your keychain for ultimate convenience. Extra controls are recommended for families and companies that may need additional personnel access.

 

Lower Door Catch

 

The lower end of the gate/door will contact the catch in the closed position. If the stopper is absent or does not maintain proper closed position due to poor installation or gate shifting, the door will continue movement and lead to machine damage.

 

Obstruction Sensor Auto-Stop

 

The sensor will automatically cease door movement upon sensing an obstructed door pathway.

 
Package List
2 x Actuators
1 x Control Box
2 x Remote Controls
1 x Manual Release Bar
4 x Wall Brackets
2 x Front Mounting Brackets
2 x Connecting Brackets
2 x Short Mounting Bolts
2 x Long Mounting Bolts
4 x M8 Bolts
4 x M8 Nuts
1 x Infrared Sensor Set
1 x Safety Stopper
1 x Instruction Manual