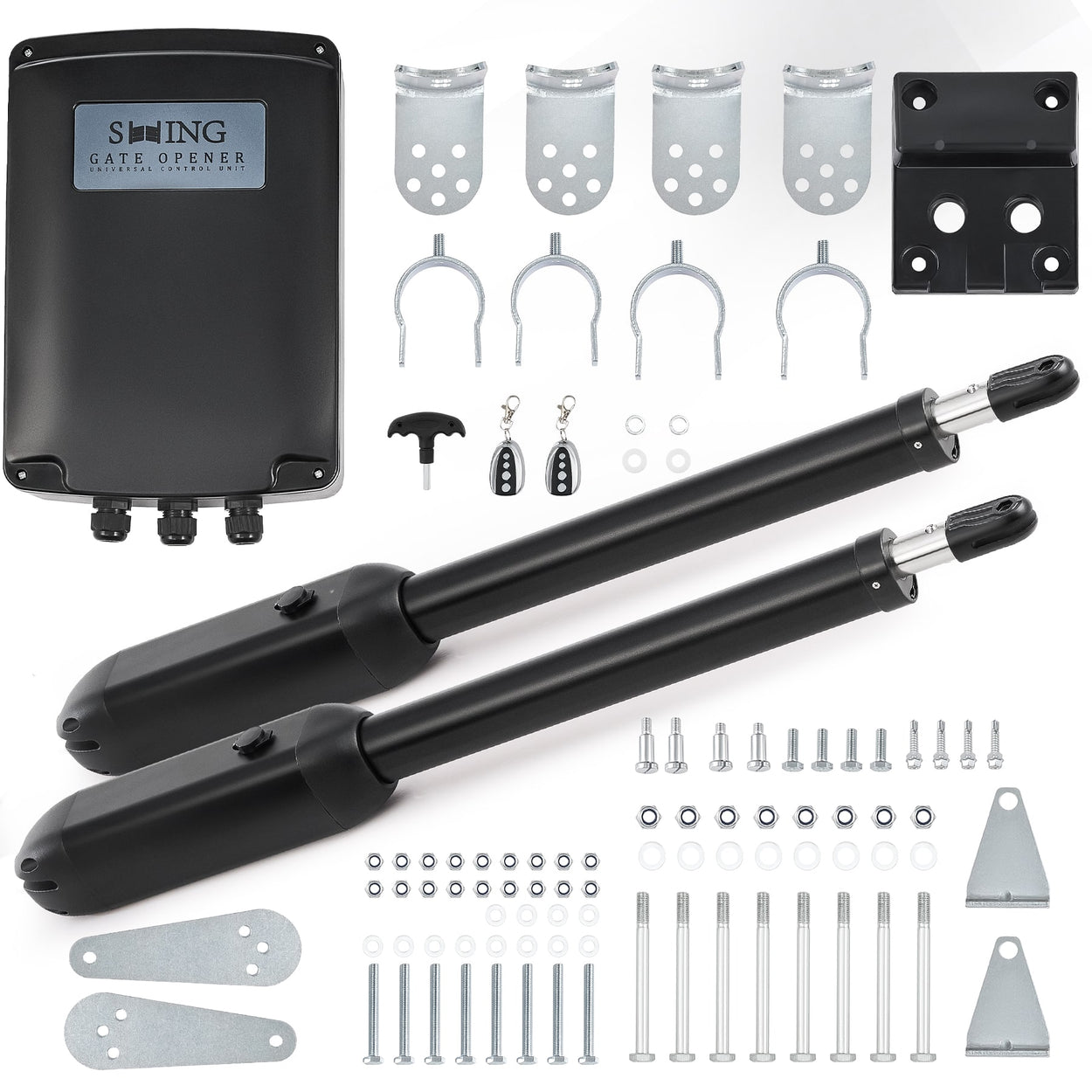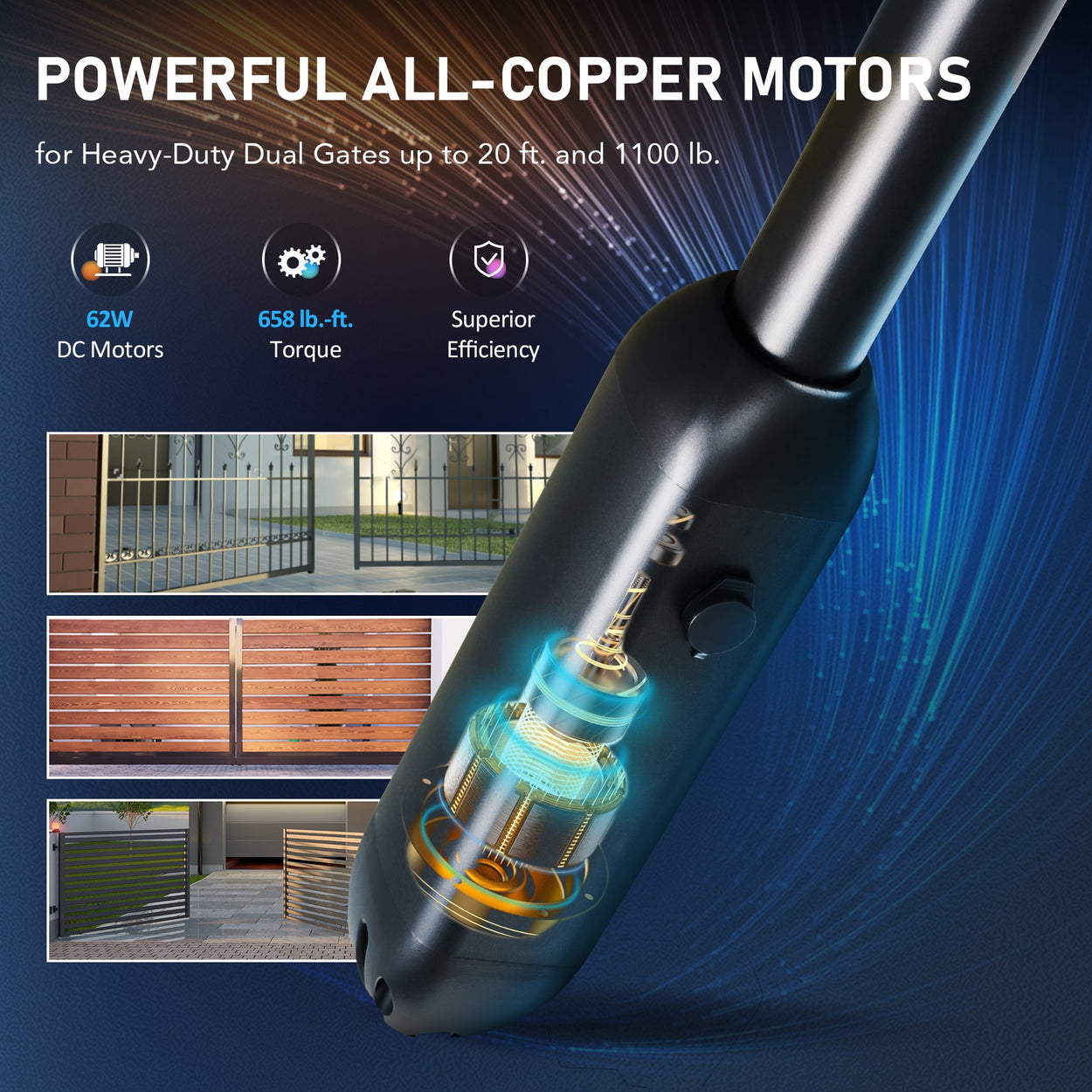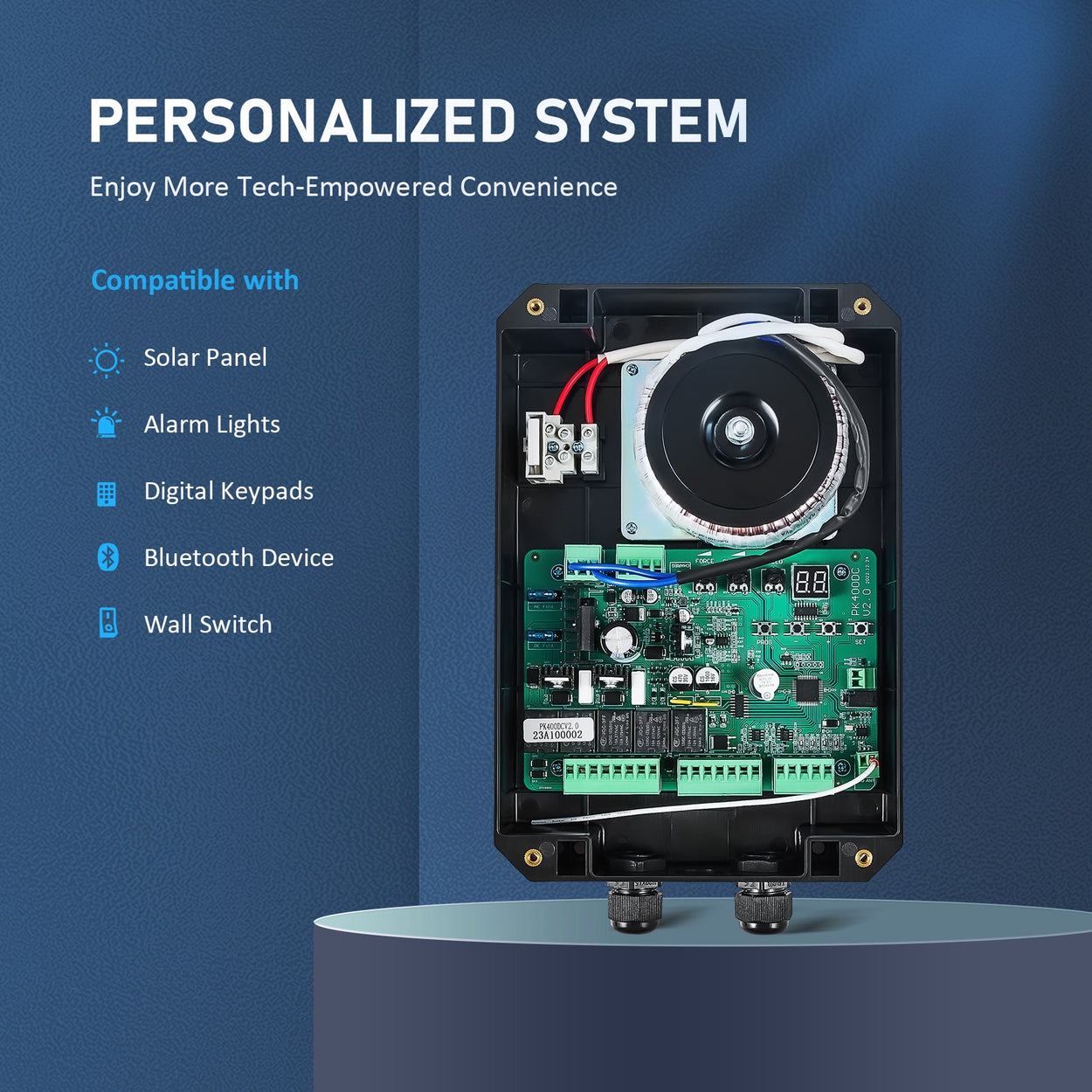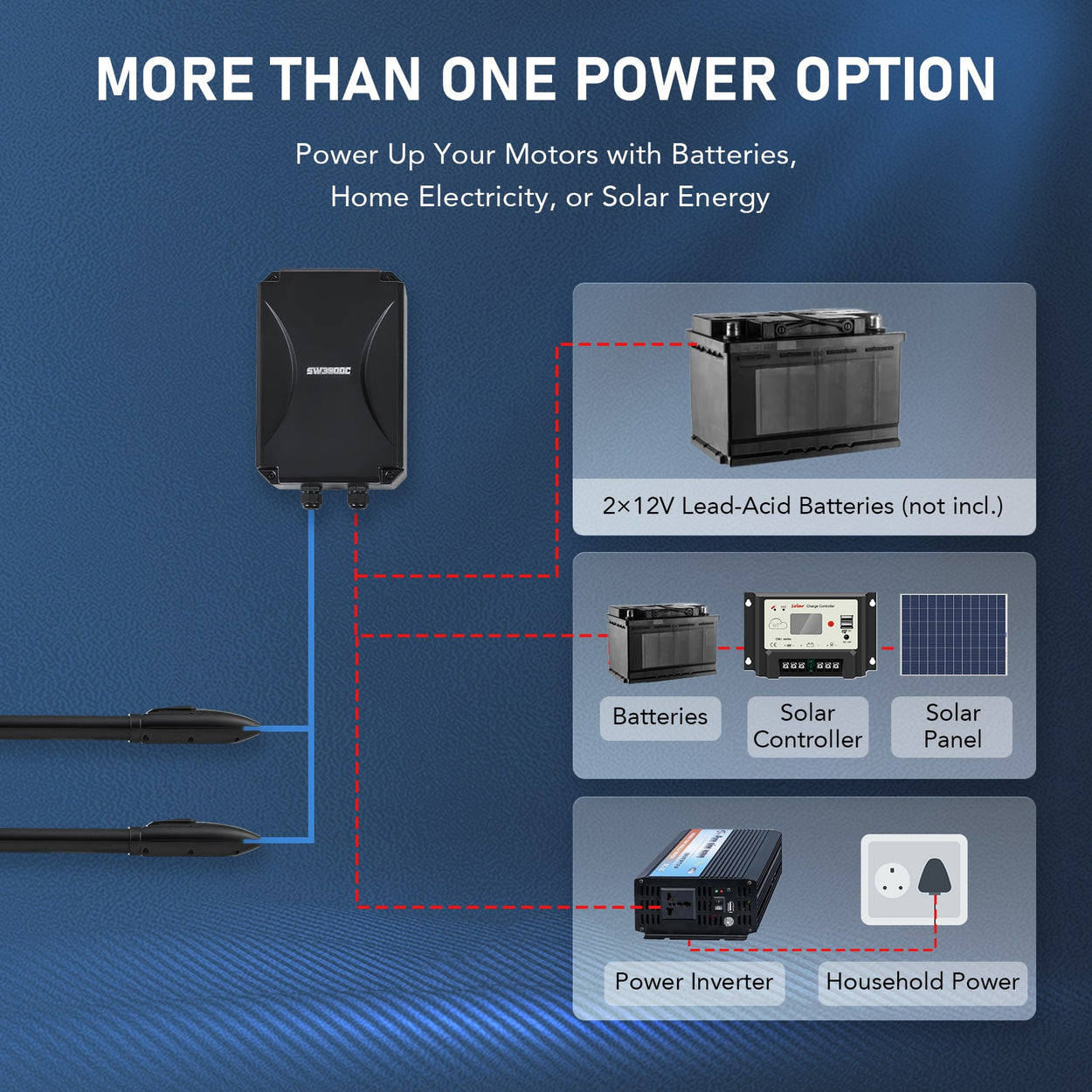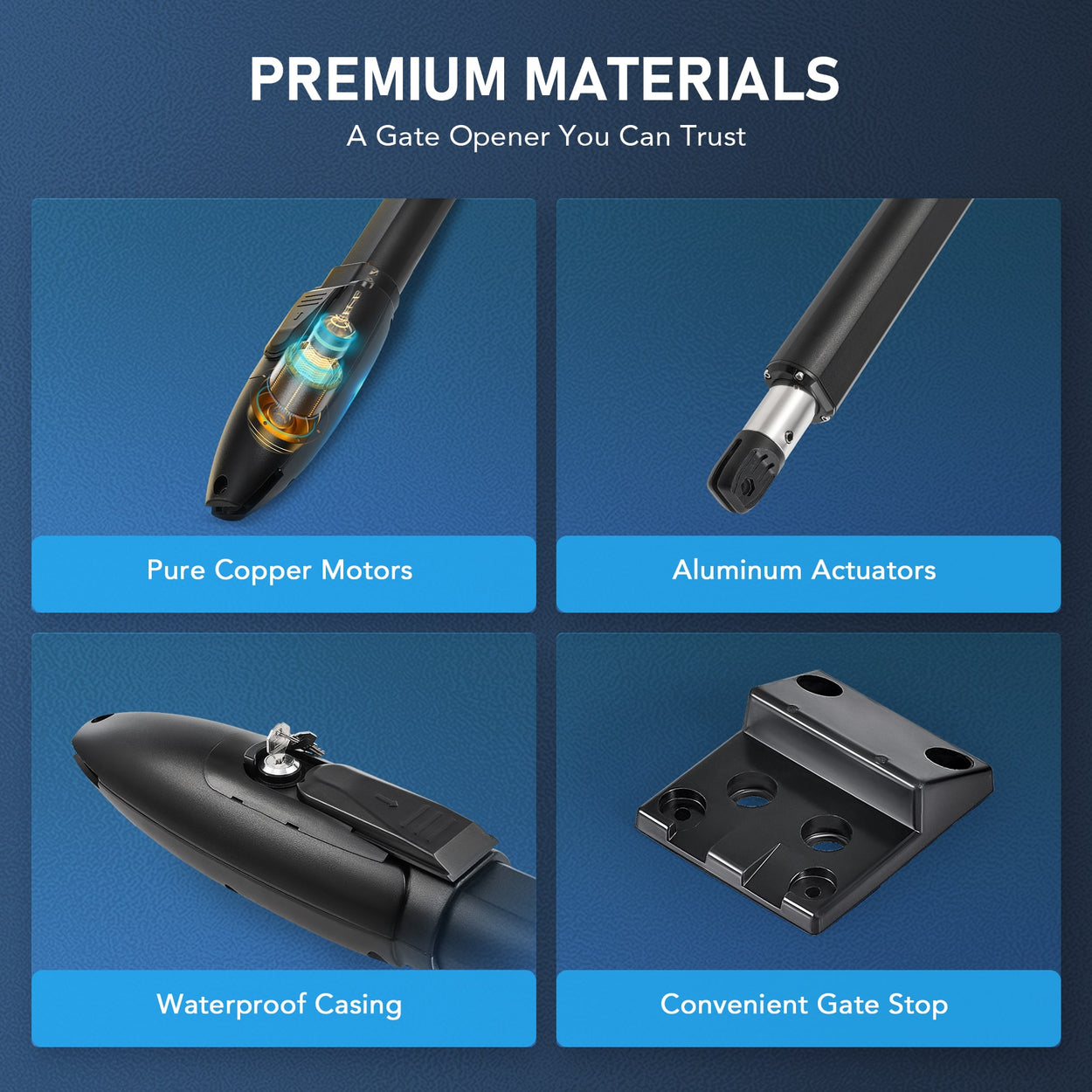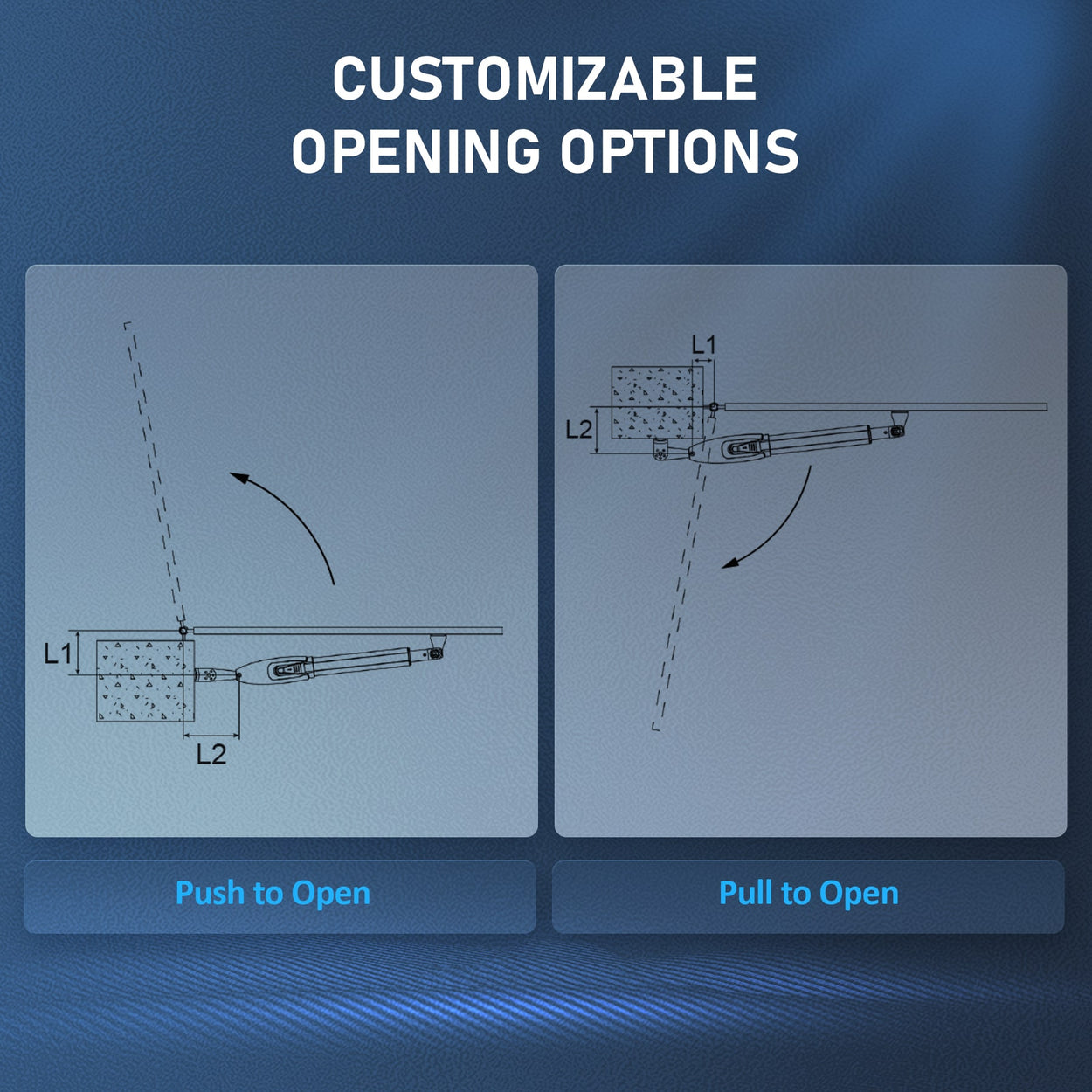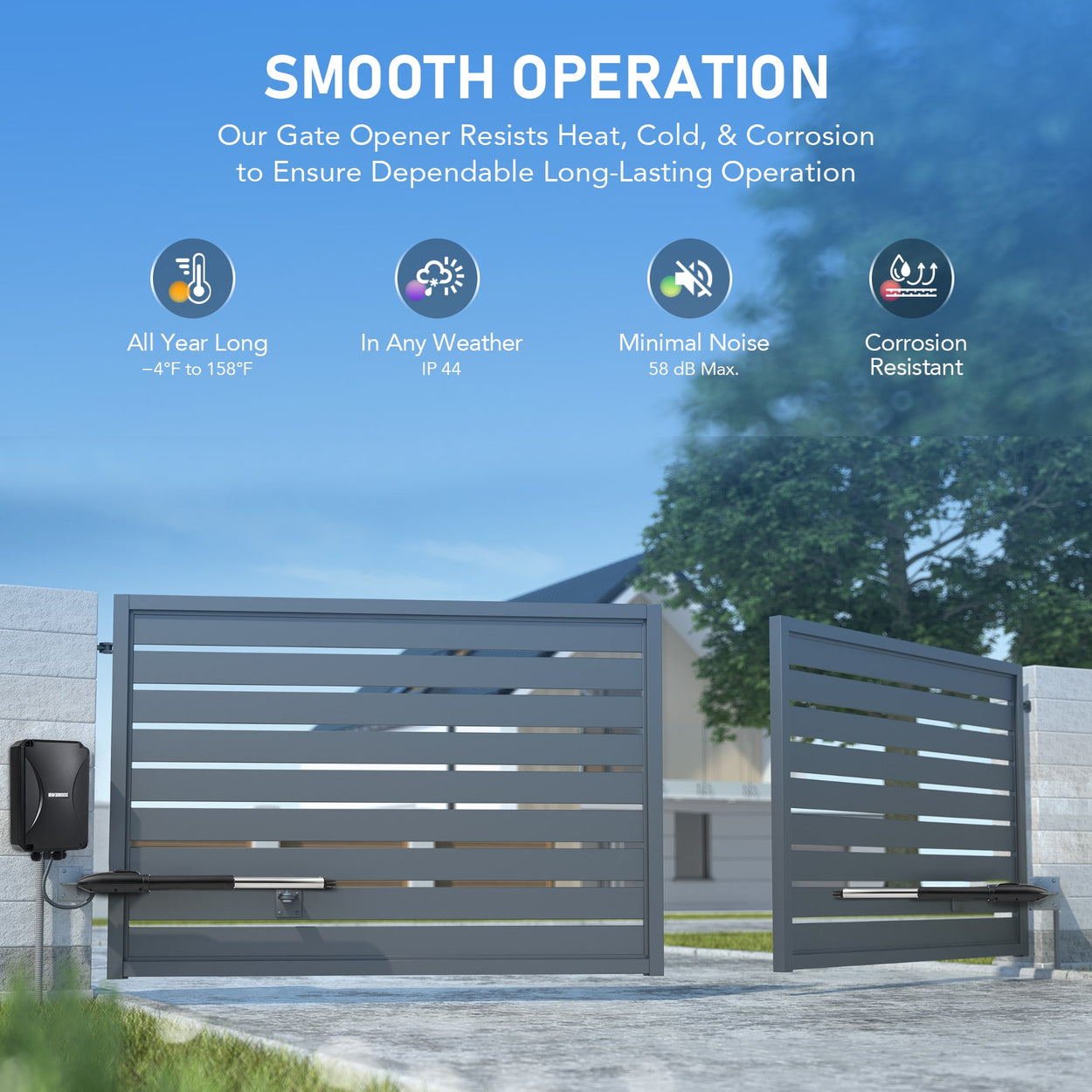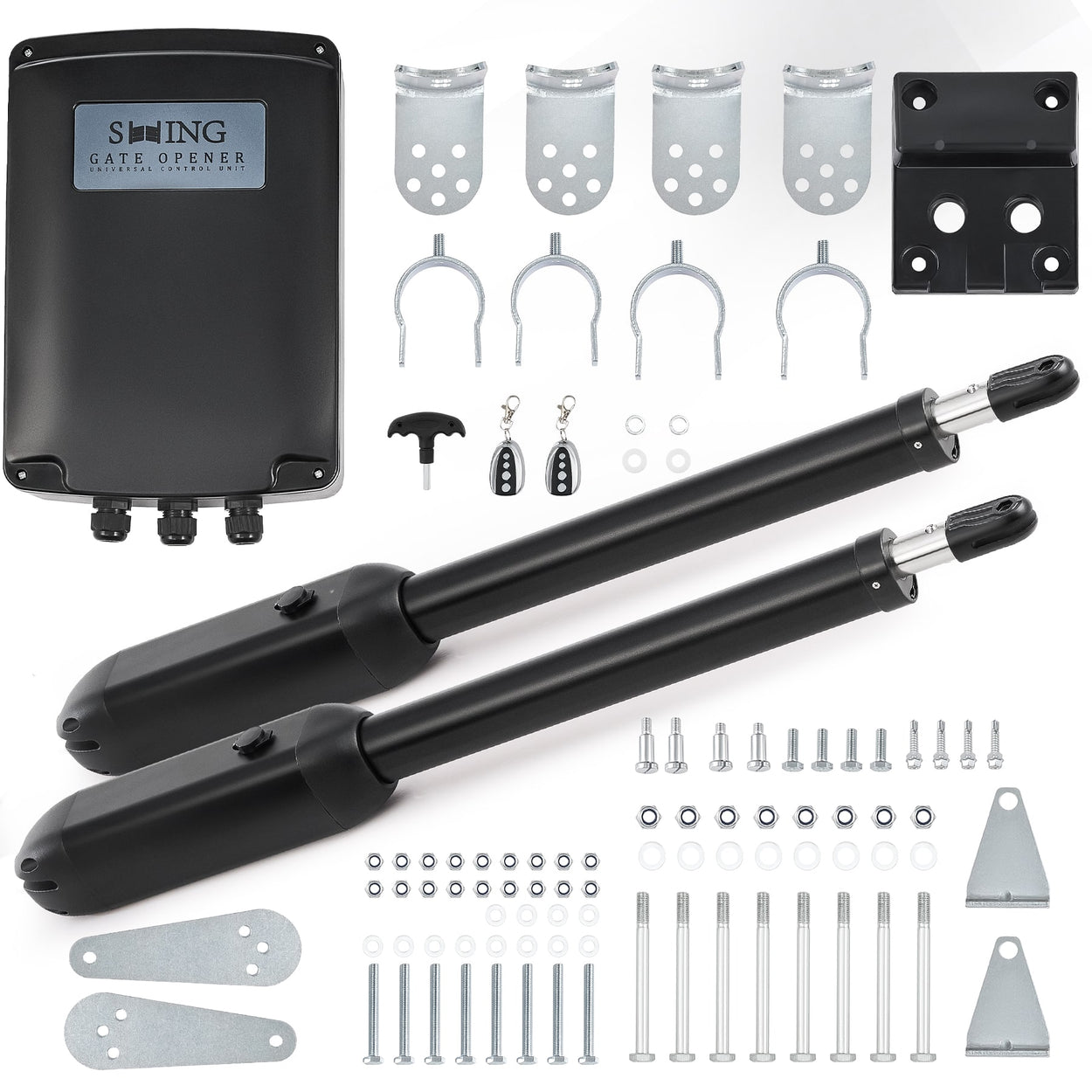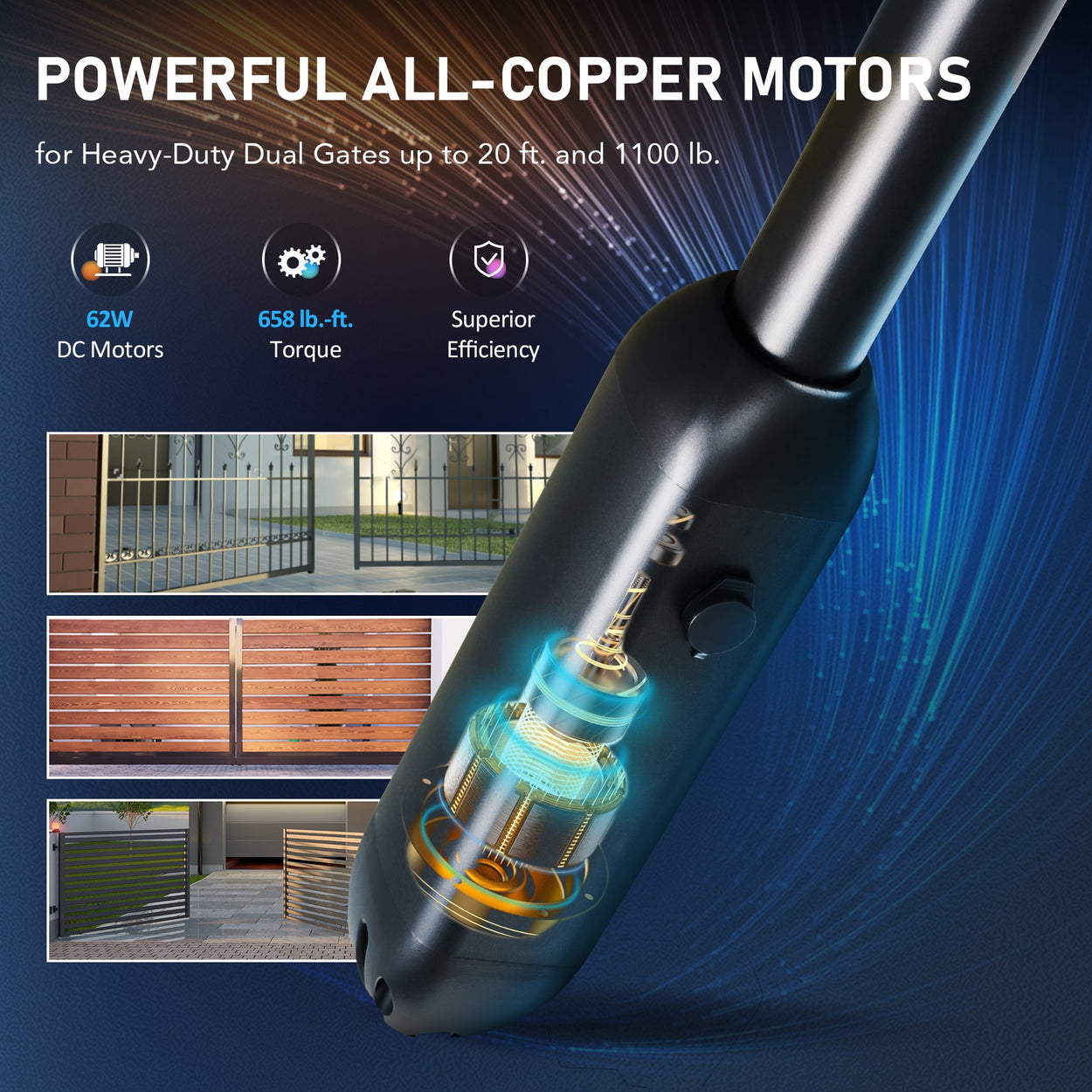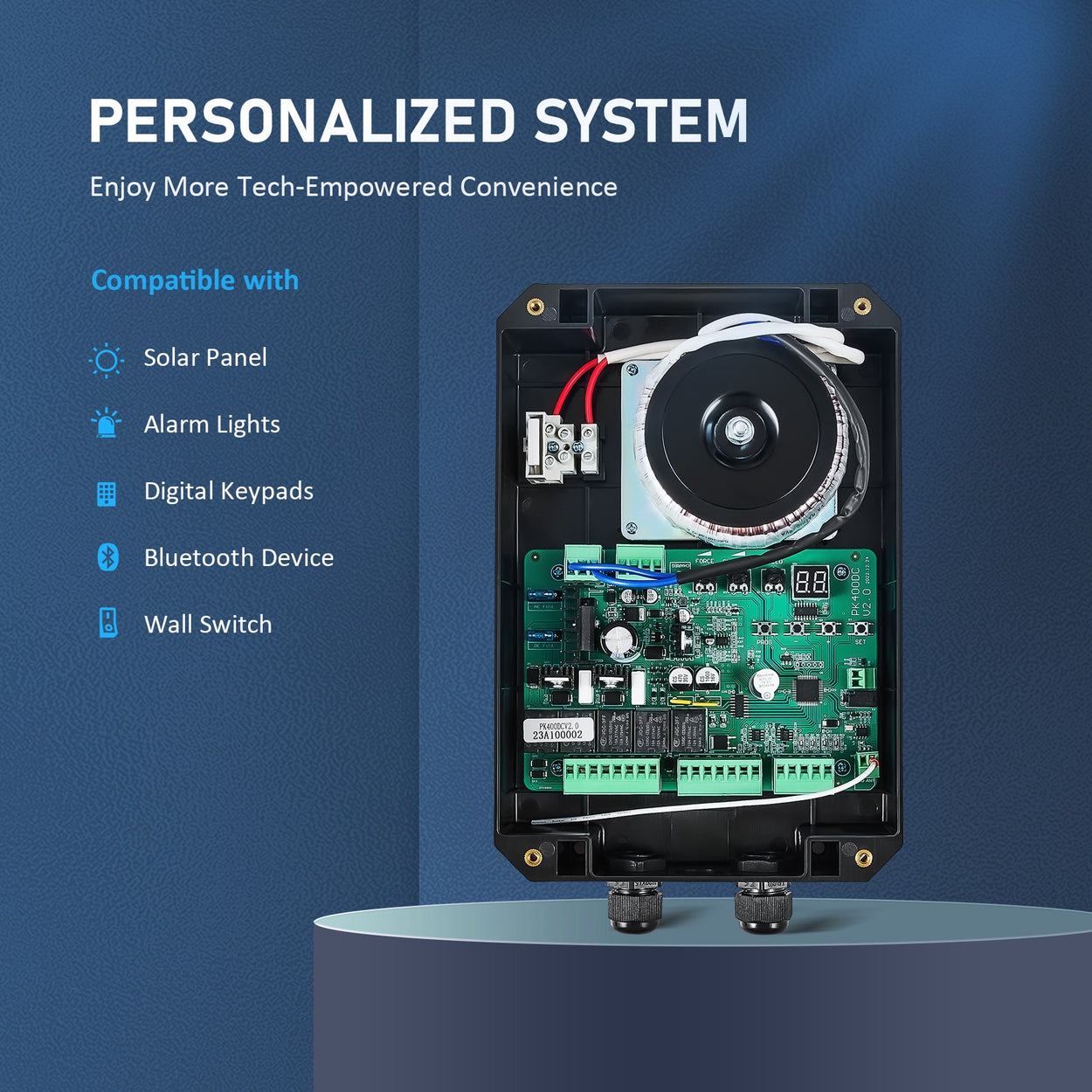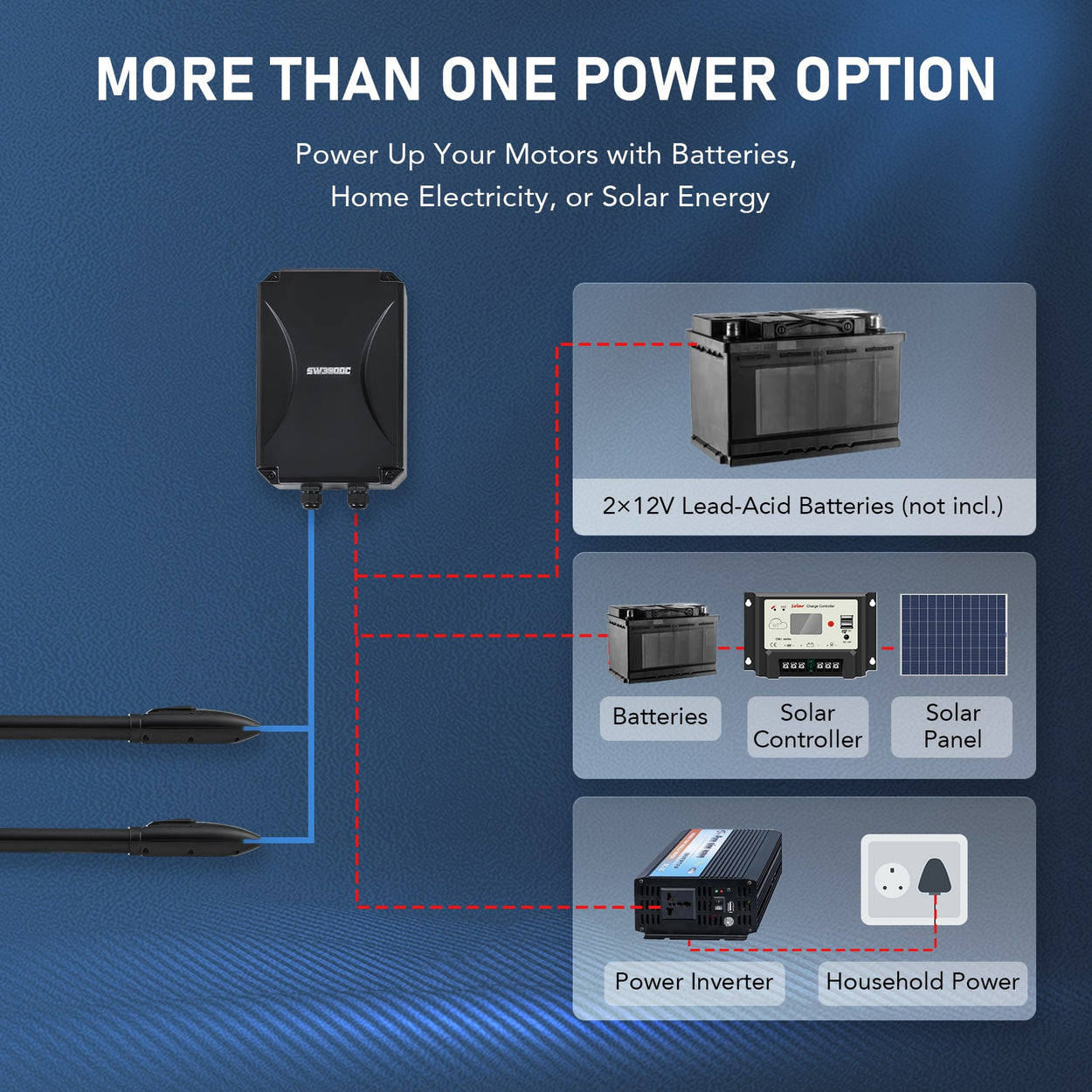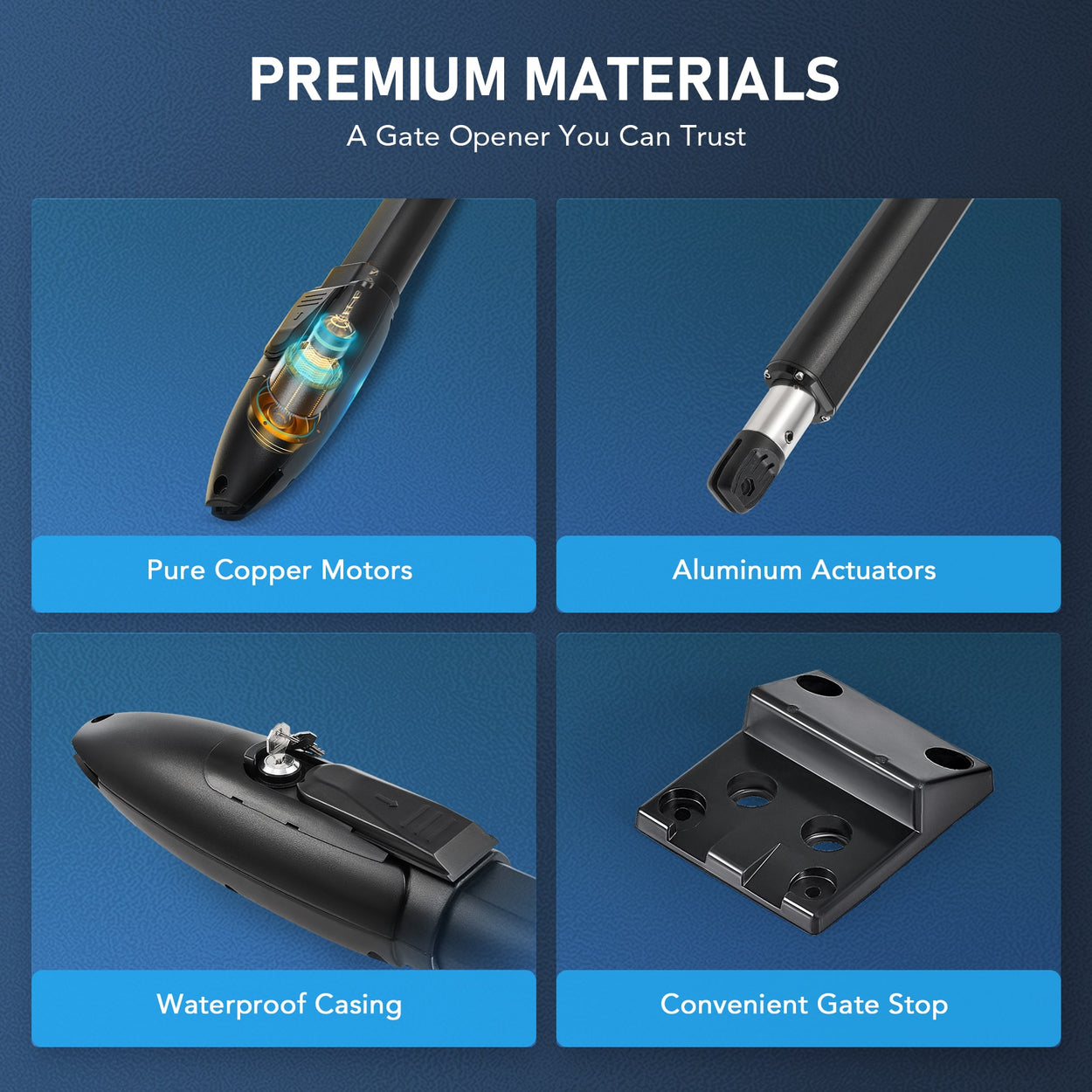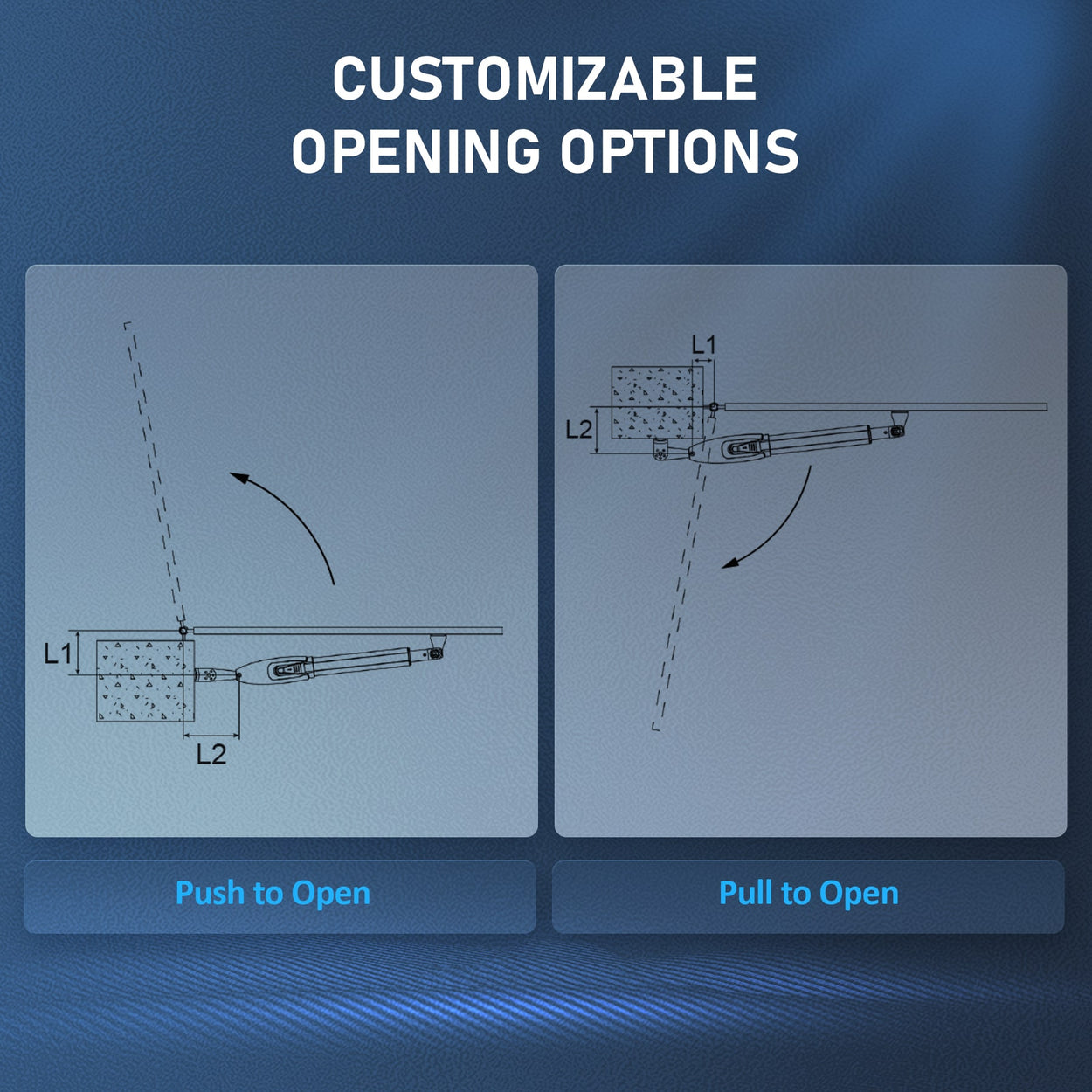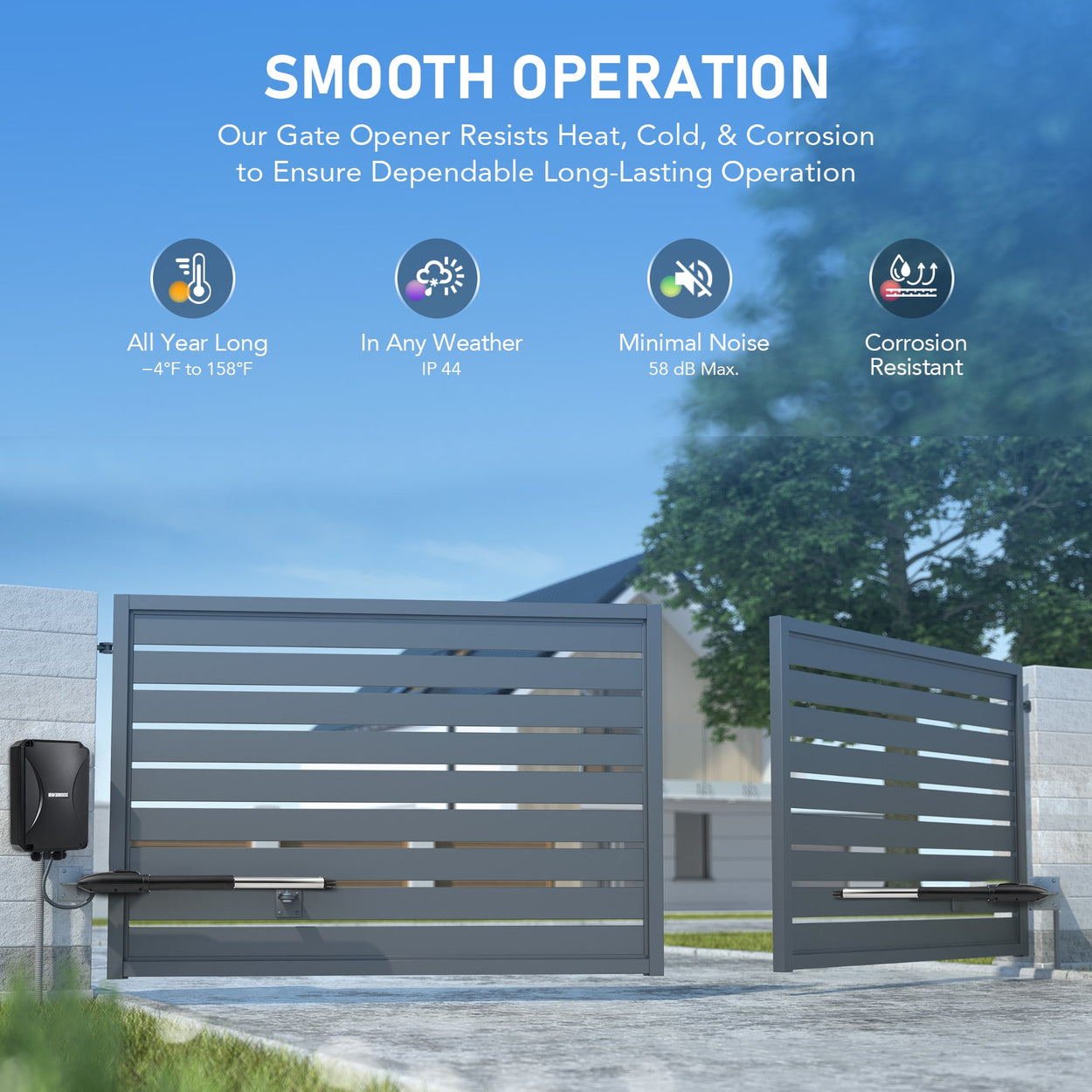 CO-Z
CO-Z Automatic Dual Swing Gate Opener Kit, Electric Gate Opener for Doors up to 1100lb 20ft
If you're looking for a more advanced security system than traditional security alarms and CCTVs, it's time to consider CO-Z's automatic dual swing gate opener as a crucial addition to your security measures.
Working with gates up to 1100 pounds and 20 feet in length, this electric gate opener is a must have for your property. The electric swing gate opener operates smoothly and quietly with its energy efficient 62W all-copper motors, opening and closing your swing gates at 3.9 feet per minute. Once open, the gates will automatically close behind you after a custom set time of 15, 30, 60 or 90 seconds. The remote controls are effective up to 98 feet while the manual release key serves as a reliable backup.
What are you waiting for? You are only a driveway dual gate opener away from improved property value and a safer, more convenient tech-empowered life!
Features
Open & Close Dual Gates with Ease: With energy-efficient 62W motors, this automatic dual swing gate opener from CO-Z smoothly opens double gates up to 1100 lb. and 20 ft. at 3.9 ft. per minute
Customizable Closing Times: Take complete control over your gates with our electric double gate opener, allowing you to set custom closing times of 15, 30, 60, or 90 seconds once the gates are open
Built to Withstand Any Weather: Our gate opening system is engineered to resist rain, dust, and dirt with its solid construction and IP44 casing, and can withstand extreme weather conditions from -4°F to 158°
Safe and Reliable Gate Operation: Our electric gate opener ensures maximum safety by stopping and reversing your gates' directions if people or vehicles are detected
Designed for Lasting Service: Featuring powerful all-copper motors, aluminum actuators, and a durable ABS casing, our dual gate opener provides years of dependable service without jamming
Specifications
Material:Steel, Copper, Plastic, Aluminum
Model:SW400DC
Color: Black
Rated Power: 0.08 hp (62W)
Max. Torque (ea.): 658 lb.-ft. (893 N·m)
Max. Capacity (ea.): 1100 lb. (500 kg)
Max. Piston Speed: 3.9 fpm (1.2 m/min.)
Max. Stroke Length: 17.7 in. (45 cm)
Max. Noise: 58 dB
Operating Temp. Range: -4 to 158°F (-20 to 70°C)
Weatherproof Rating: IP44
Max. Remotes:32
Remote Range:98 ft. (30 m)
Remote Frequency:433.92 MHz
Power Cord Length:4 ft. 11 in. (1.5 m)
Dimensions:28 x 3.9 x 3.4 in. (71x10x8.6 cm)
Package List
2x Arm Actuators
1x Manual Release Key
2x Remote Controls
1x Control Box with Protective Cover
4x Post Base Brackets
2x Post Pivot Brackets
2x Gate End Brackets
4x Gate Tube Brackets & M8 Nuts
8x M10x200 Bolts, Nuts, & Washers
8x M8x70 Bolts, Nuts, & Washers
4x­ M8x25 Bolts, Nuts, & Washers
2x Long Mounting Bolts, Nuts, & Washers
2x Short Mounting Bolts, Nuts, & Washers
4x 6.3x25 Self-Drilling Screws
1x Limit Stop
2x Warning Signs
1x Instruction Manual