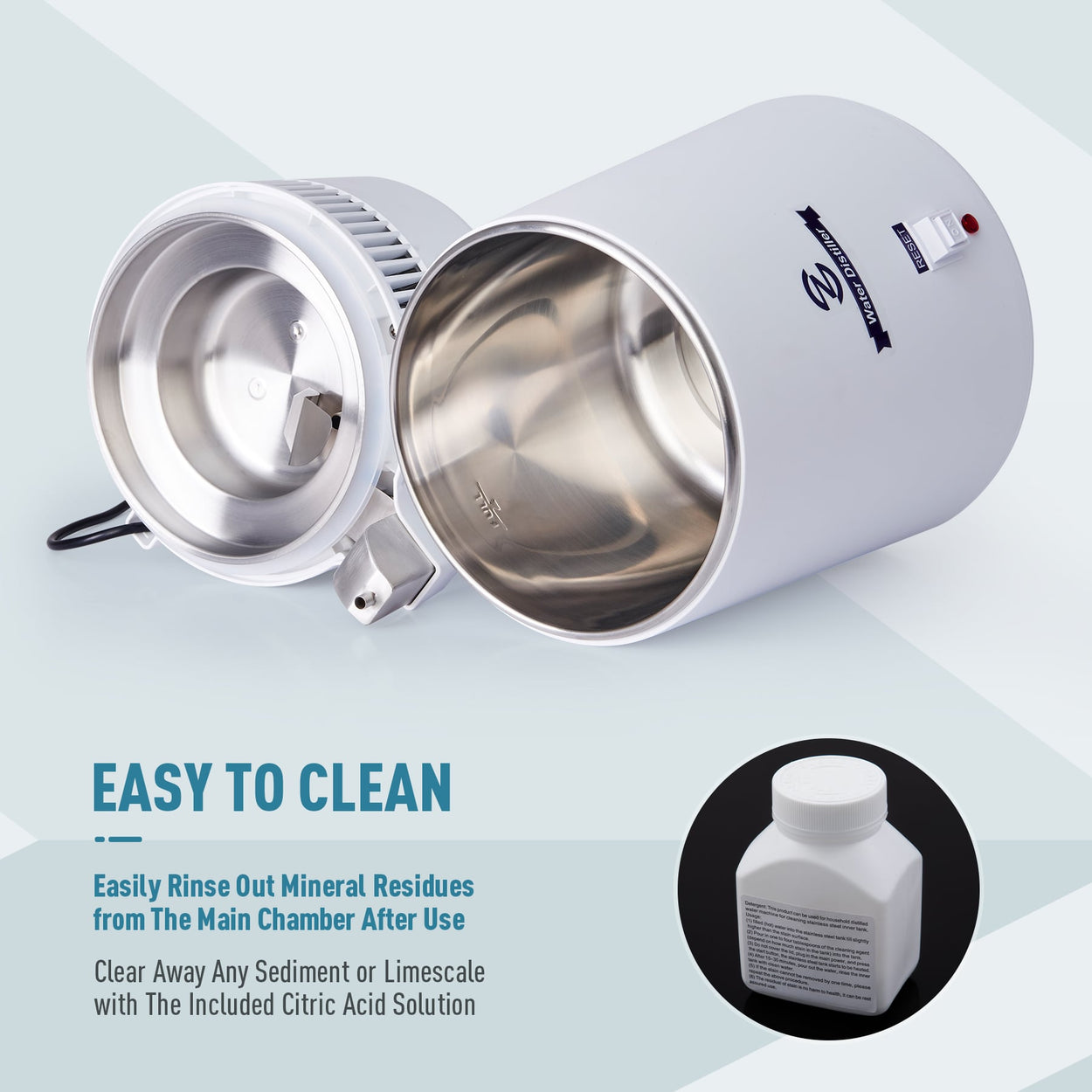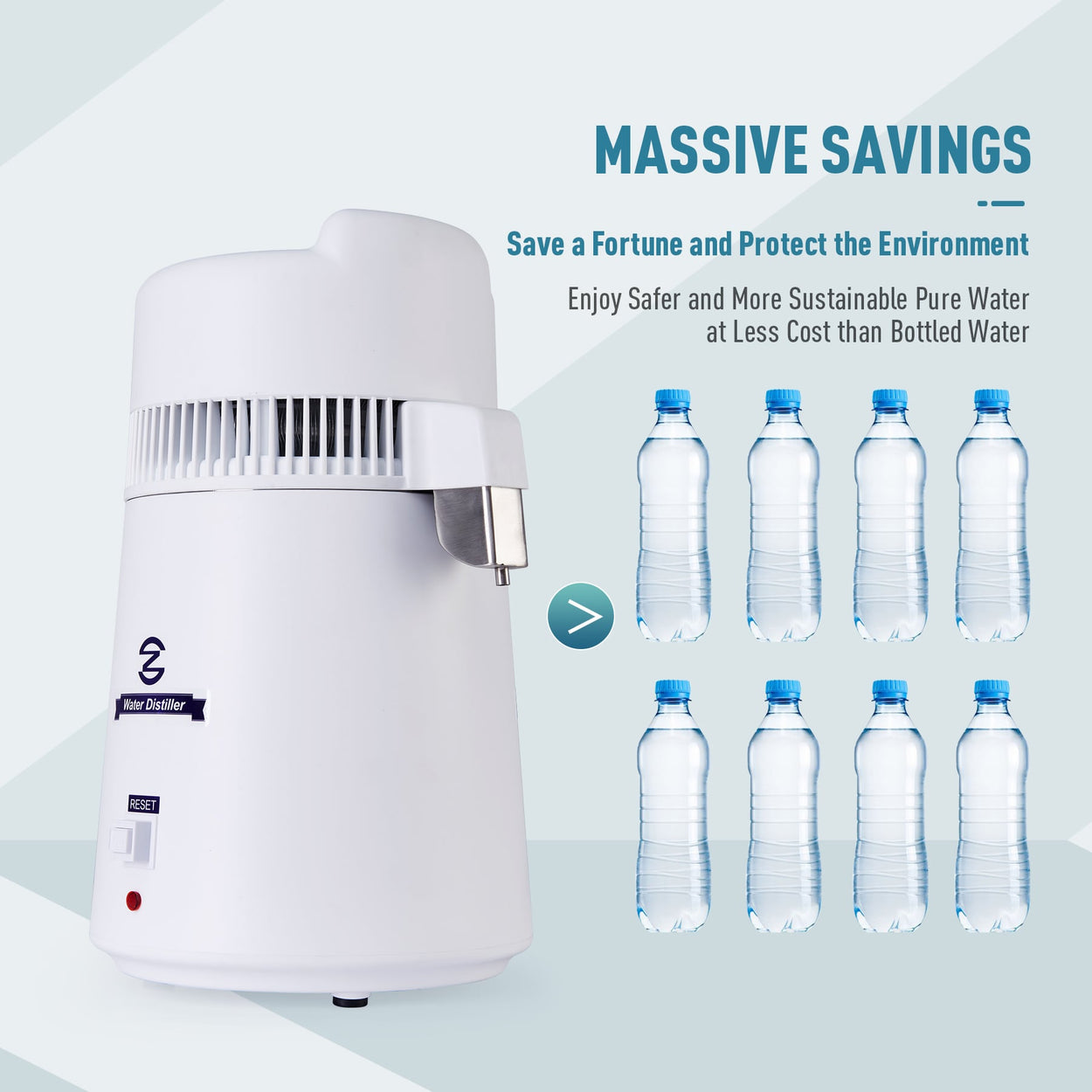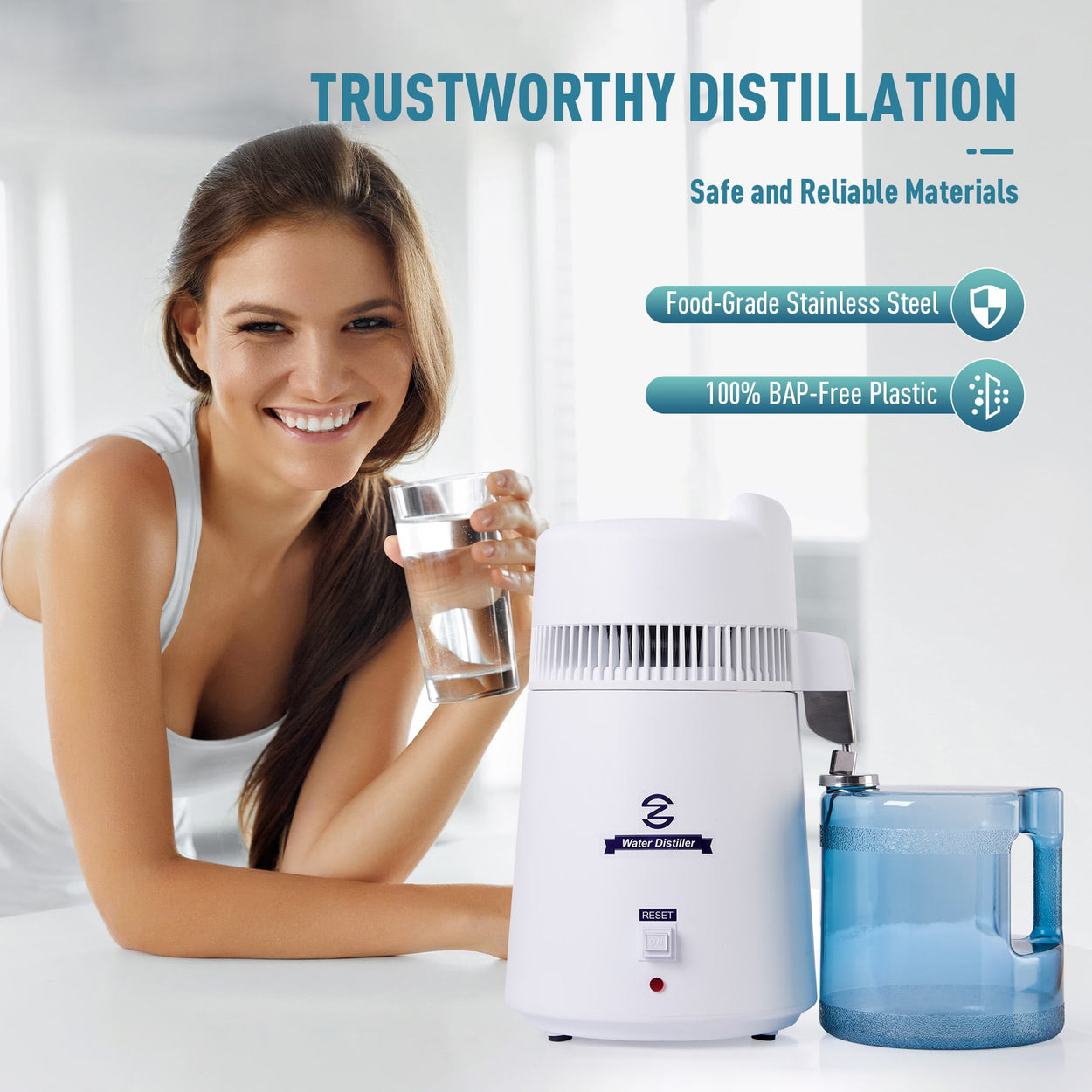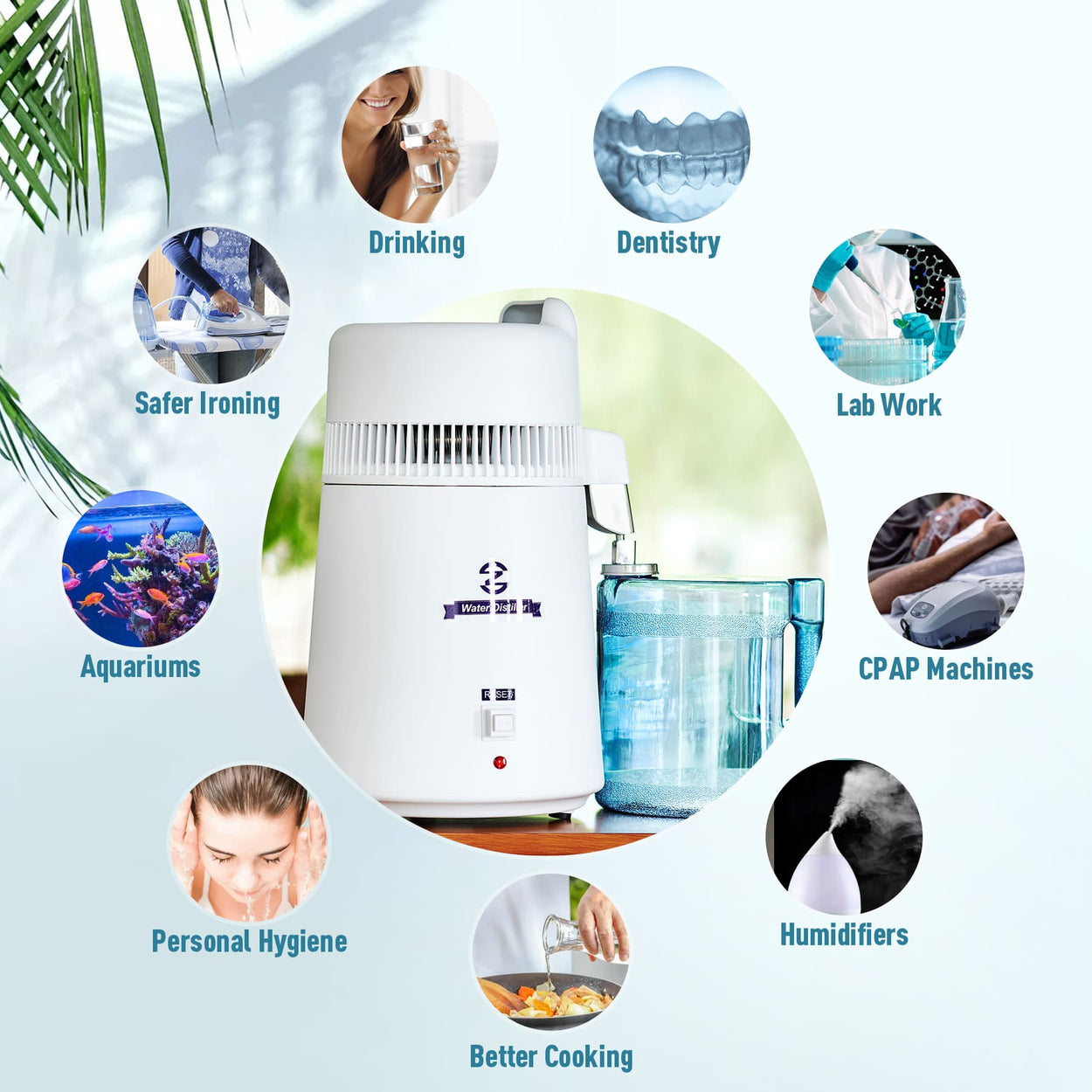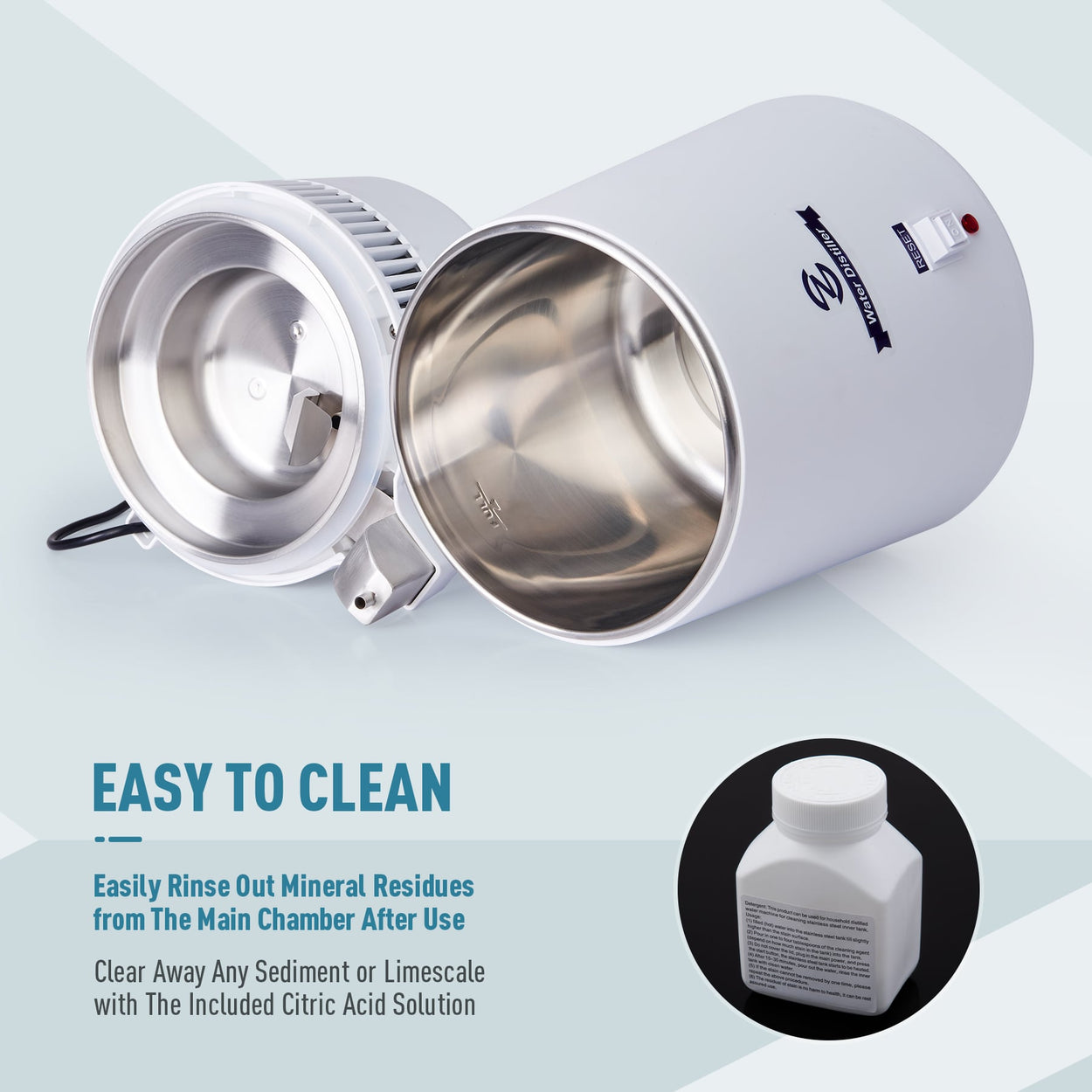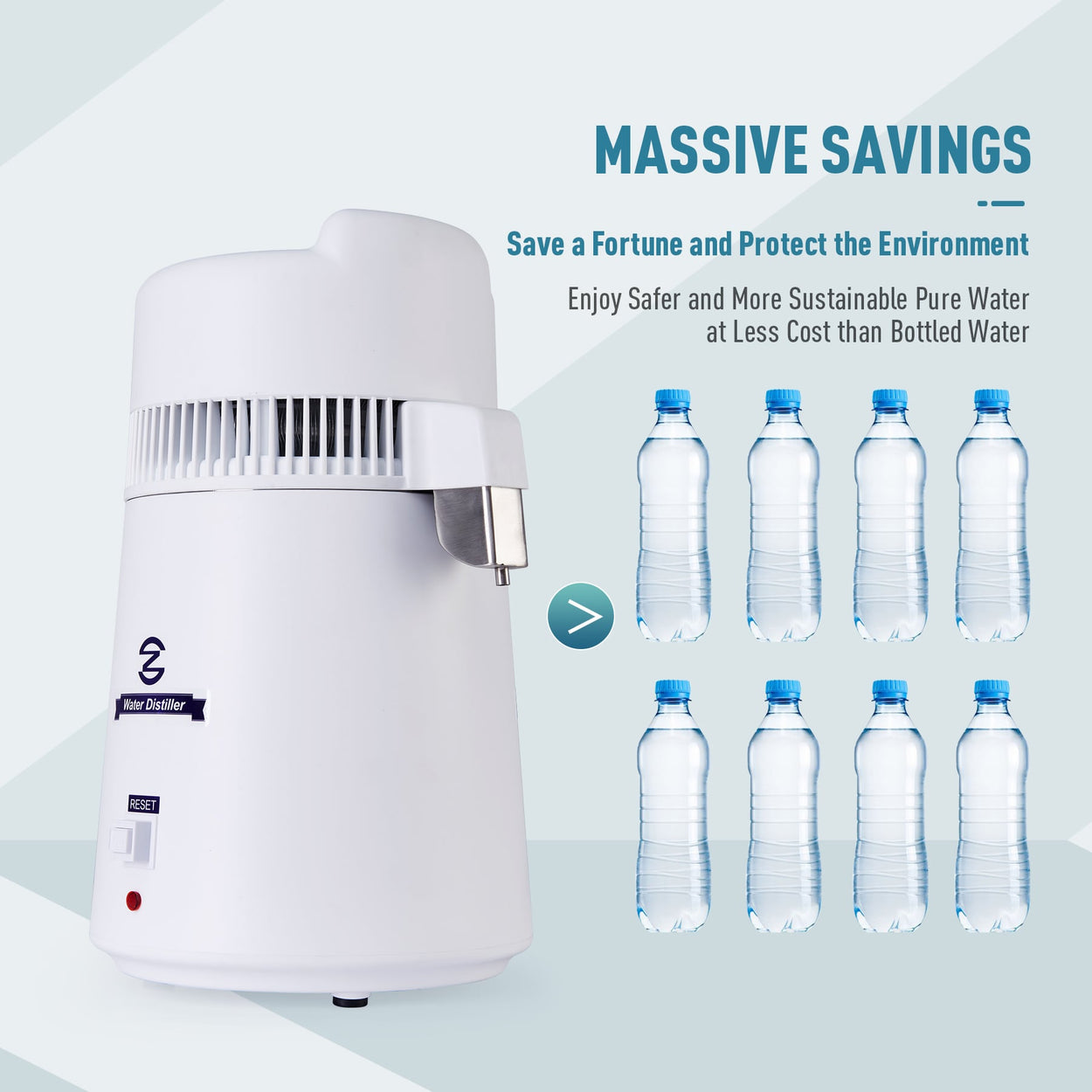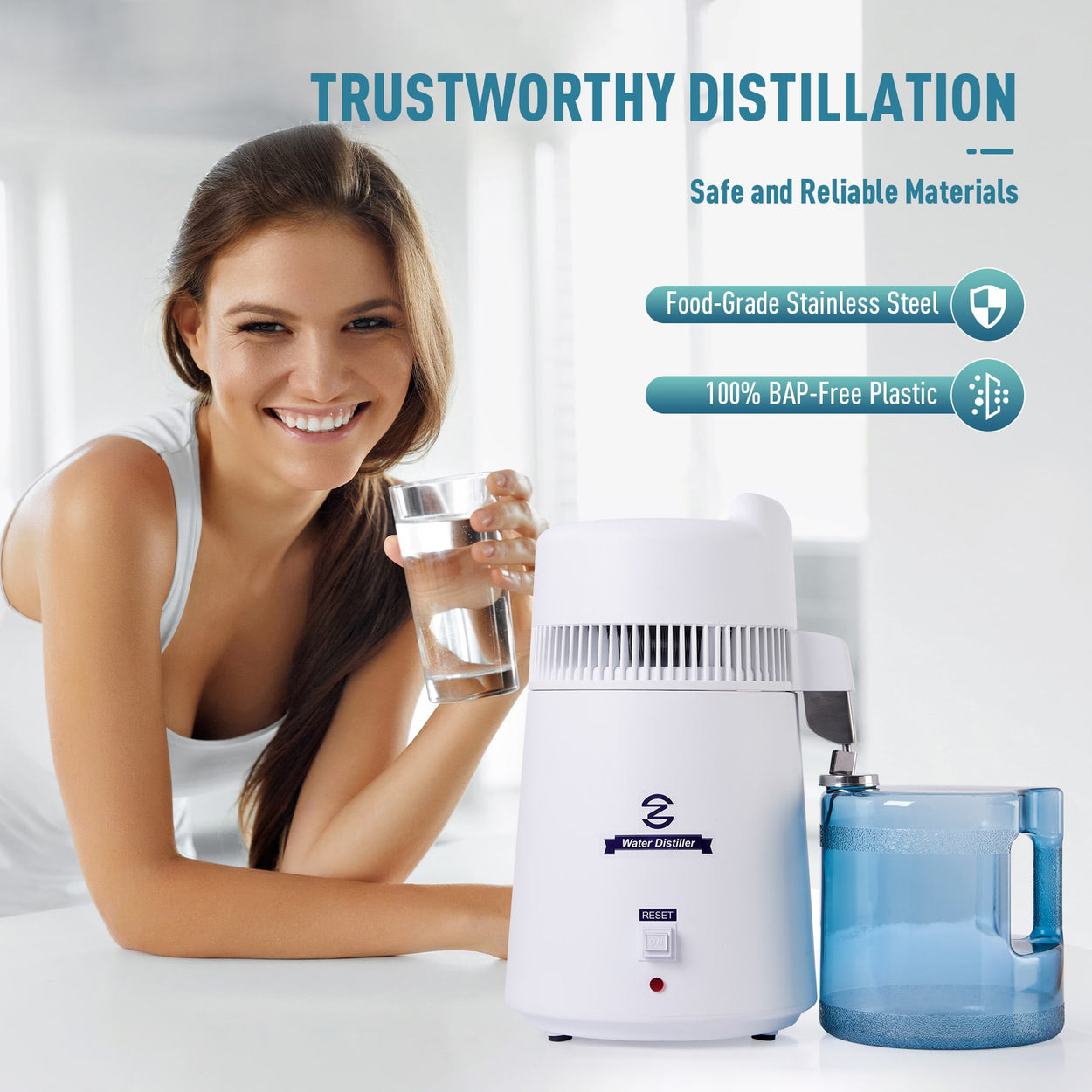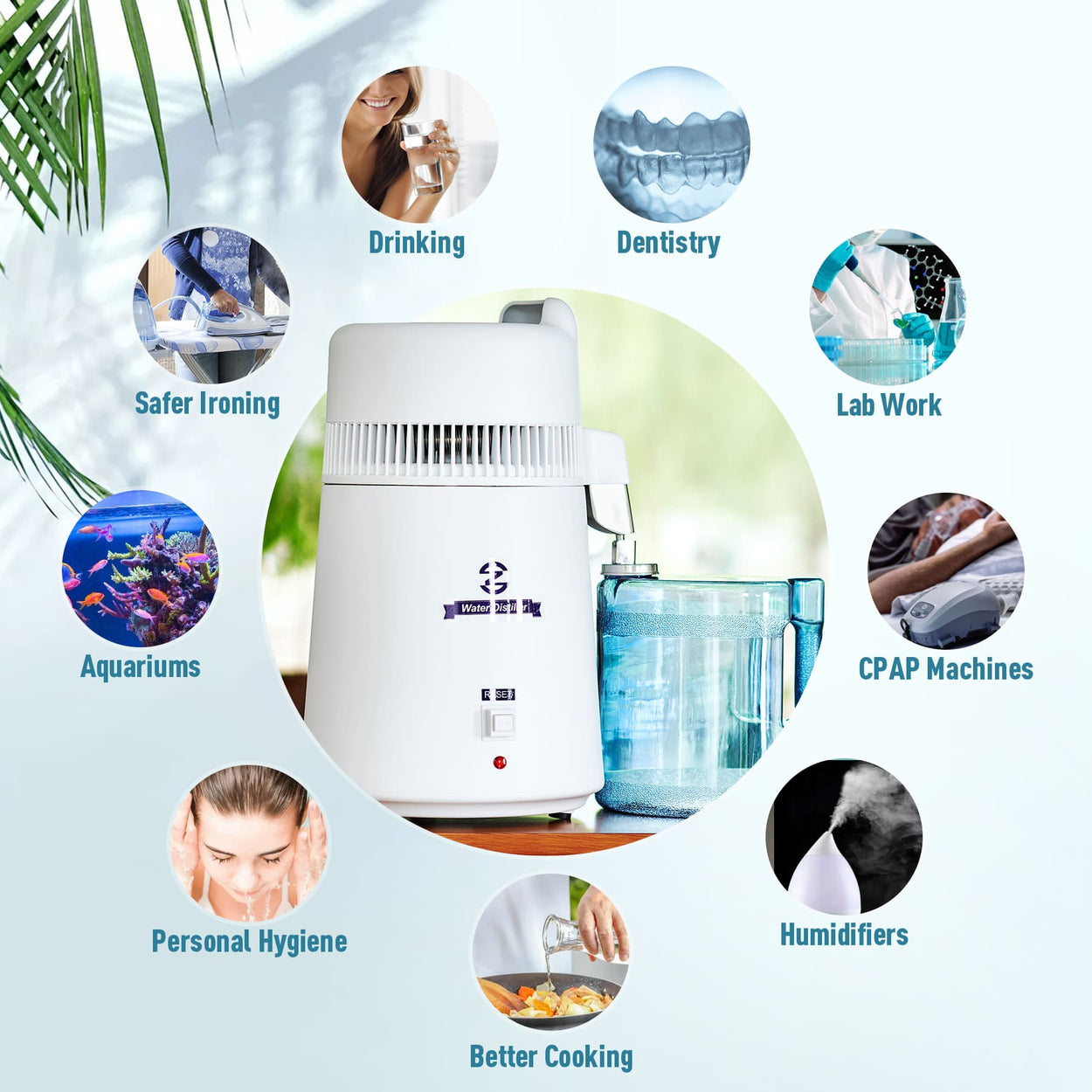 CO-Z
CO-Z 6L Water Distiller, Larger 1.6 Gal Countertop Home Distillers, Distilling Pure Water Machine for Home Table Desktop, Distilled Water Making Machine, Water Purifier to Make Clean Water for Home
Features:
XL HOME DISTILLER: This CO-Z countertop distiller holds up to 1.6 gallons of water, which its 900W heating unit processes at nearly 2 quarts per hour
BETTER WATER, BETTER LIFE: Enjoy much more than safer drinking water for your entire family; our home water purifier allows for healthier home cooking, teas and coffees, and rinsed fruits and vegetables
EASY TO USE: The capacious pot minimizes the need for refills; the included 1.2 quart pitcher keeps things easy to carry from room to room; and everything starts, pauses, and stops at the touch of a single button
QUALITY CONSTRUCTION: Careful engineering including a wide and powerful ventilation fan keeps everything humming along smoothly; food-safe stainless steel and plastic components keep everything healthful and easy to clean
SATISFACTION GUARANTEED: CO-Z's water distiller comes with our usual strong warranty and friendly 24/7 customer service; try it at no risk and enjoy better and healthier food and drink for years to come!
Product Description
Fan Condenser
The integrated fan condenser speeds condensation collection while protecting the machine from overheating, prolonging its service life.
Activated Charcoal Filter
Activated carbon inside the food-grade stainless steel outlet removes any organic contaminants from your water.
Reset Button
Our water distiller starts working once turned on and automatically stops when the water level is low until you refill and press the reset button.
Certified Safety
Our plug is UL-certified and meets internationally recognized safety and sustainability standards, ensuring your and your machine's safety.
1.6-Gallon Pot
This big 1.6-gallon collector works as a pot or cup, readily slaking your thirst while its ergonomic handle provides a sure grip.
Durable Interior
The interior of this water distiller is made of food-grade 304 stainless steel to endure high temperatures, resist corrosion, & clean easily.
No-Slip Base
This water distiller has three nonskid pads to rest securely on your counter, table, desk, or shelf.
Provided Chamber Cleaner
With the help of our included chamber cleaner, you can easily clean the interior when needed.