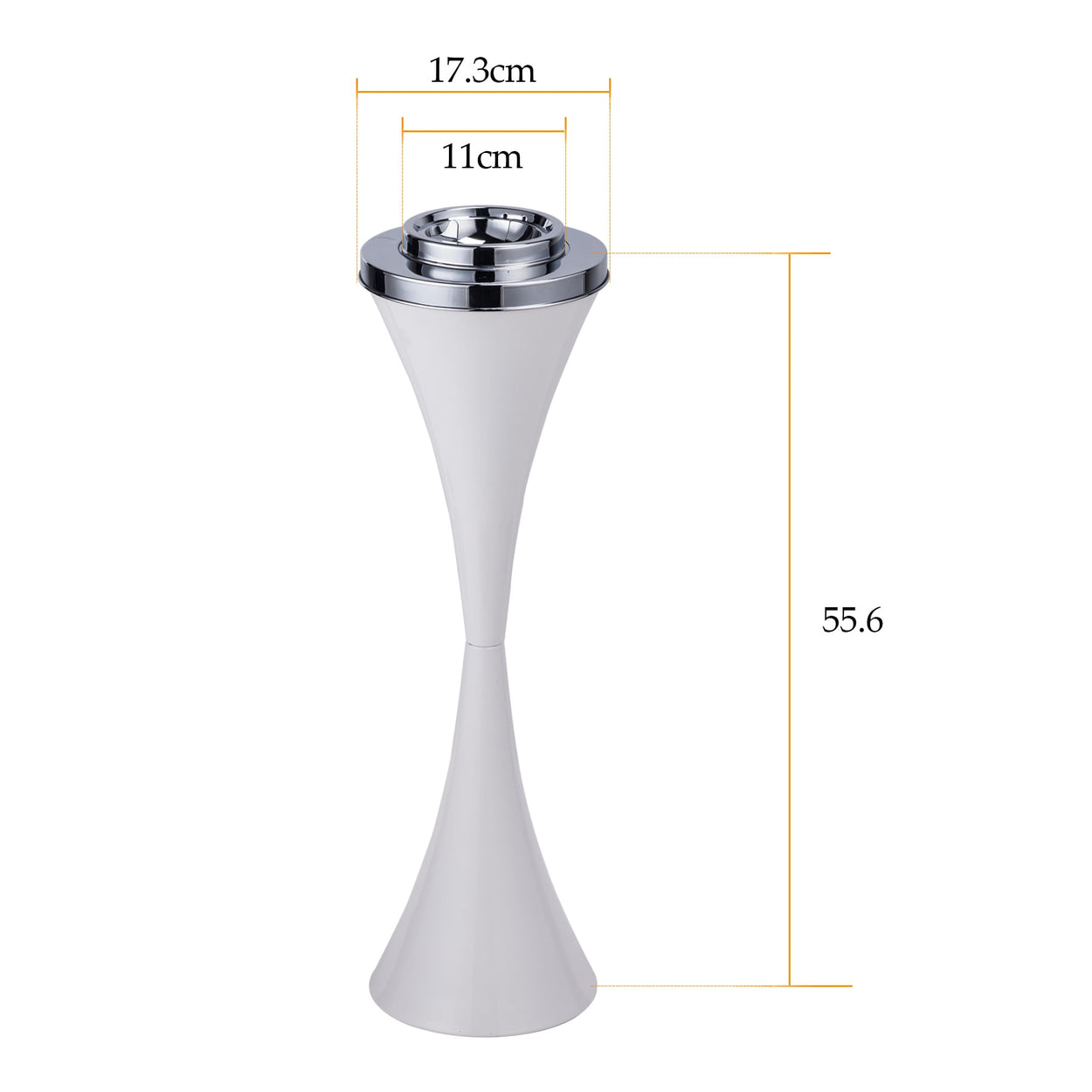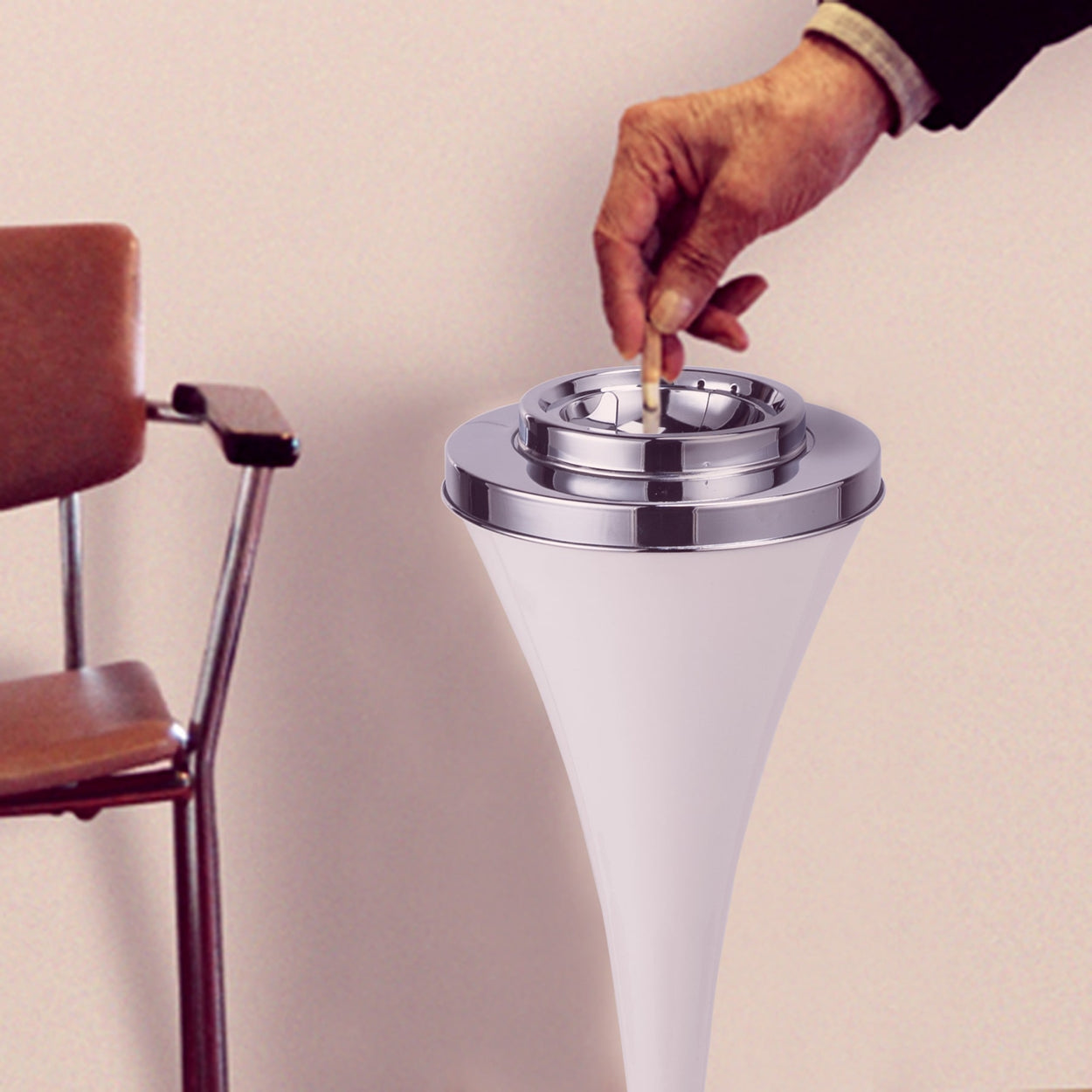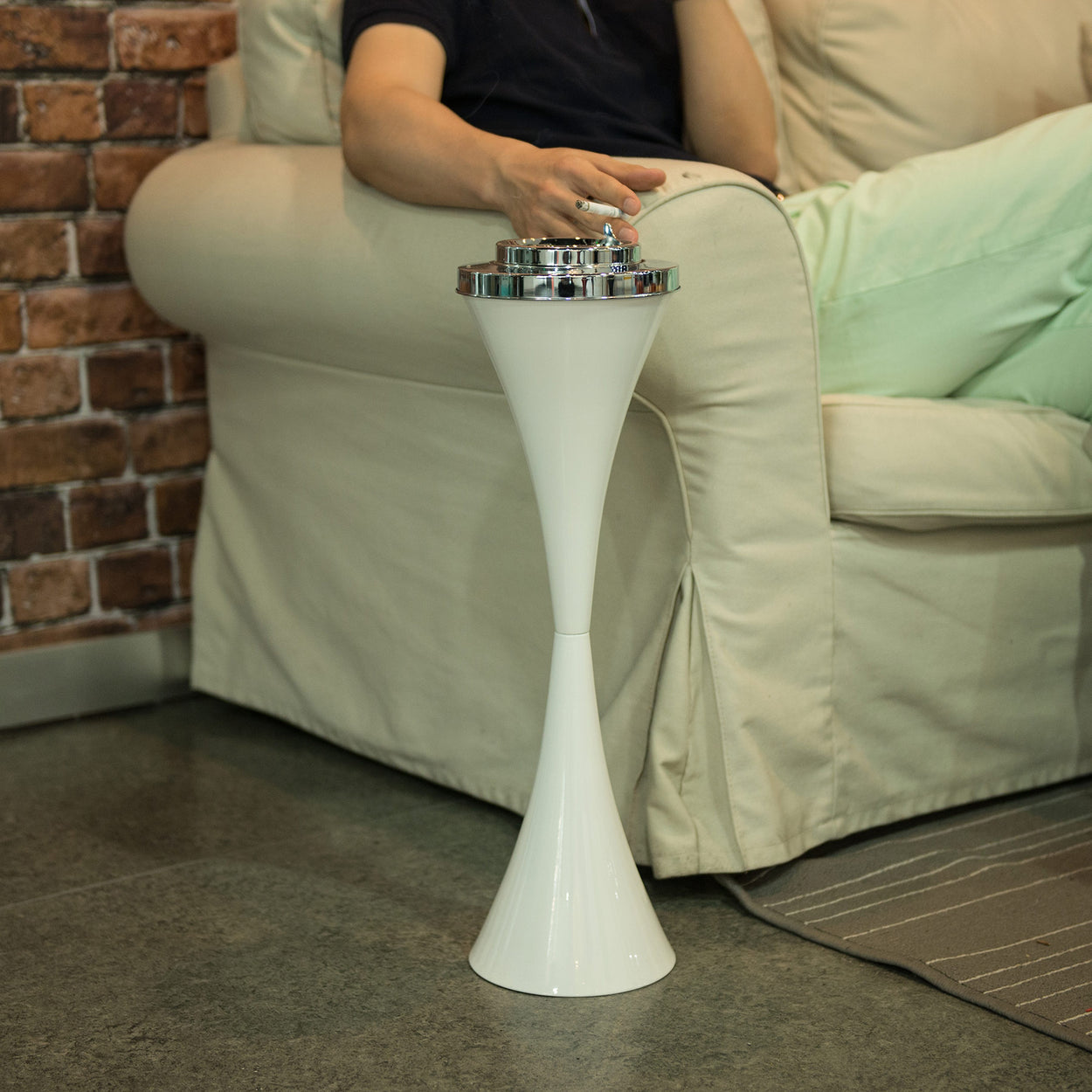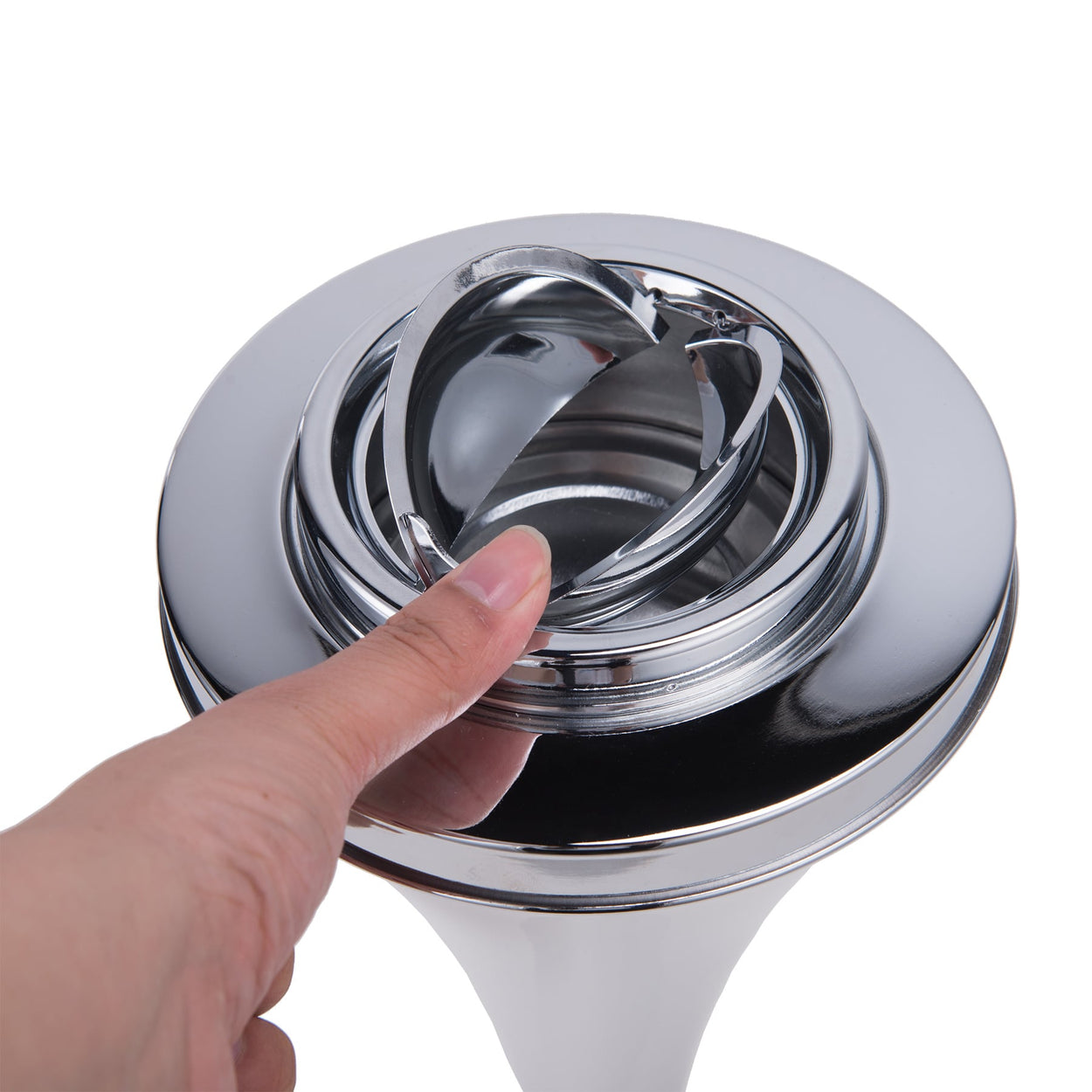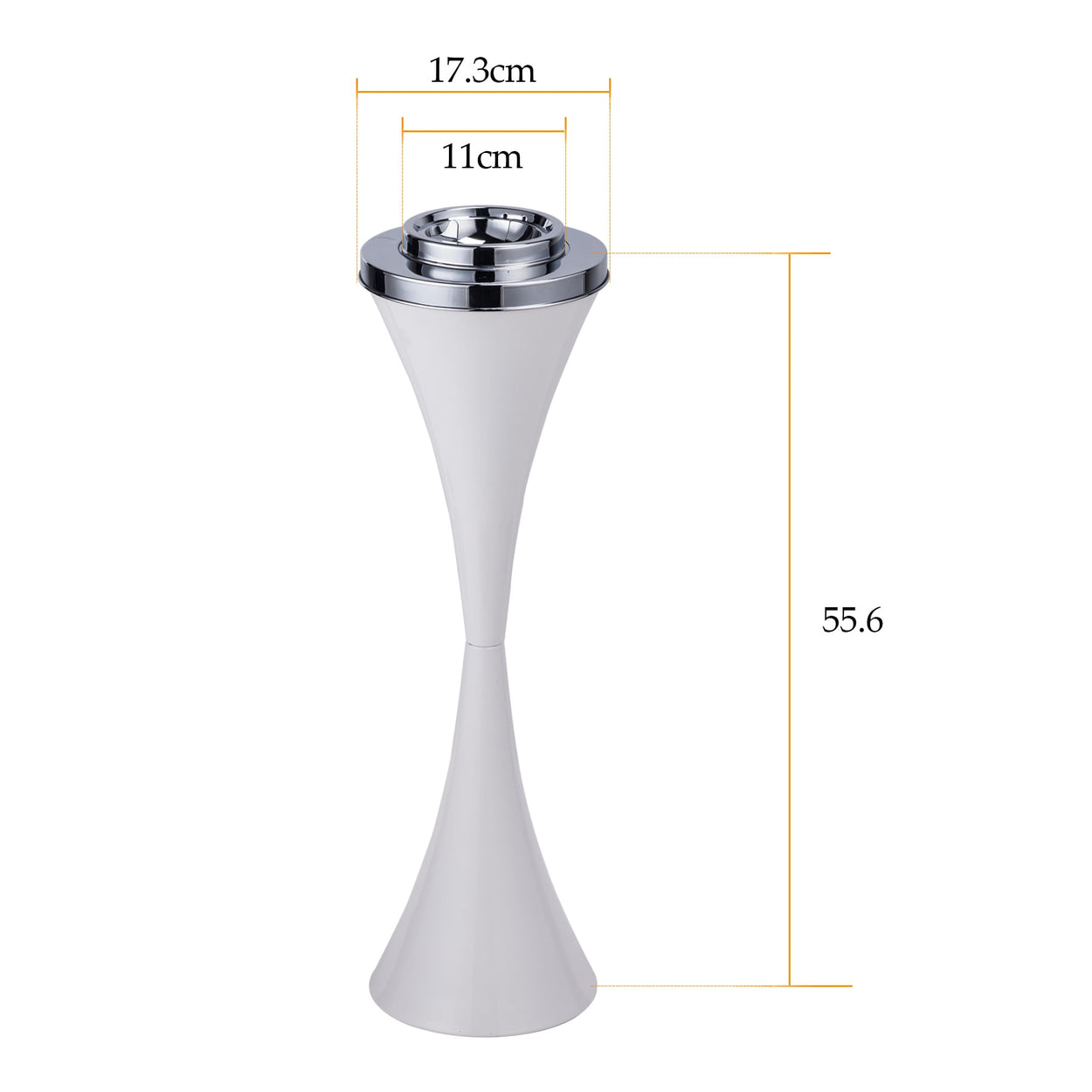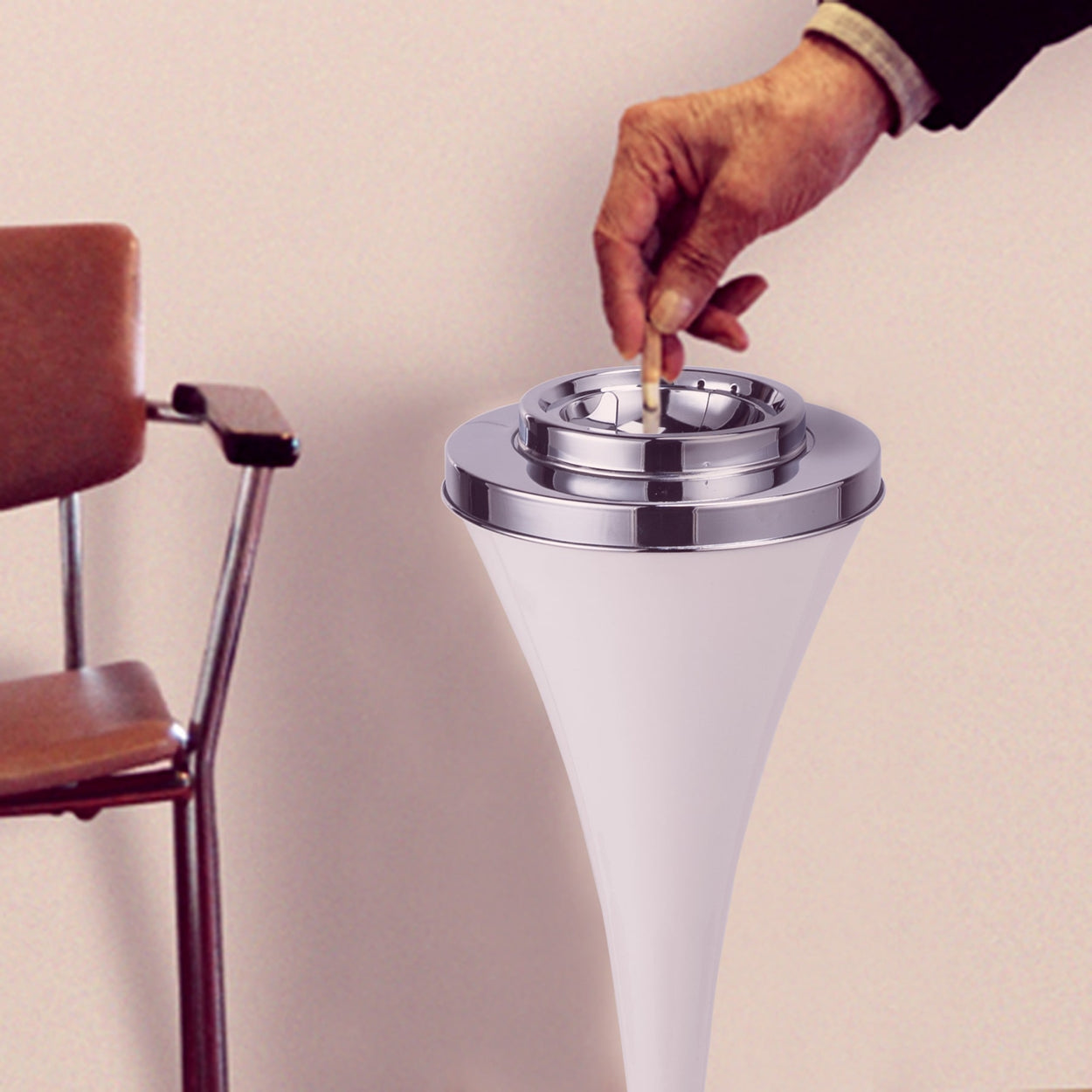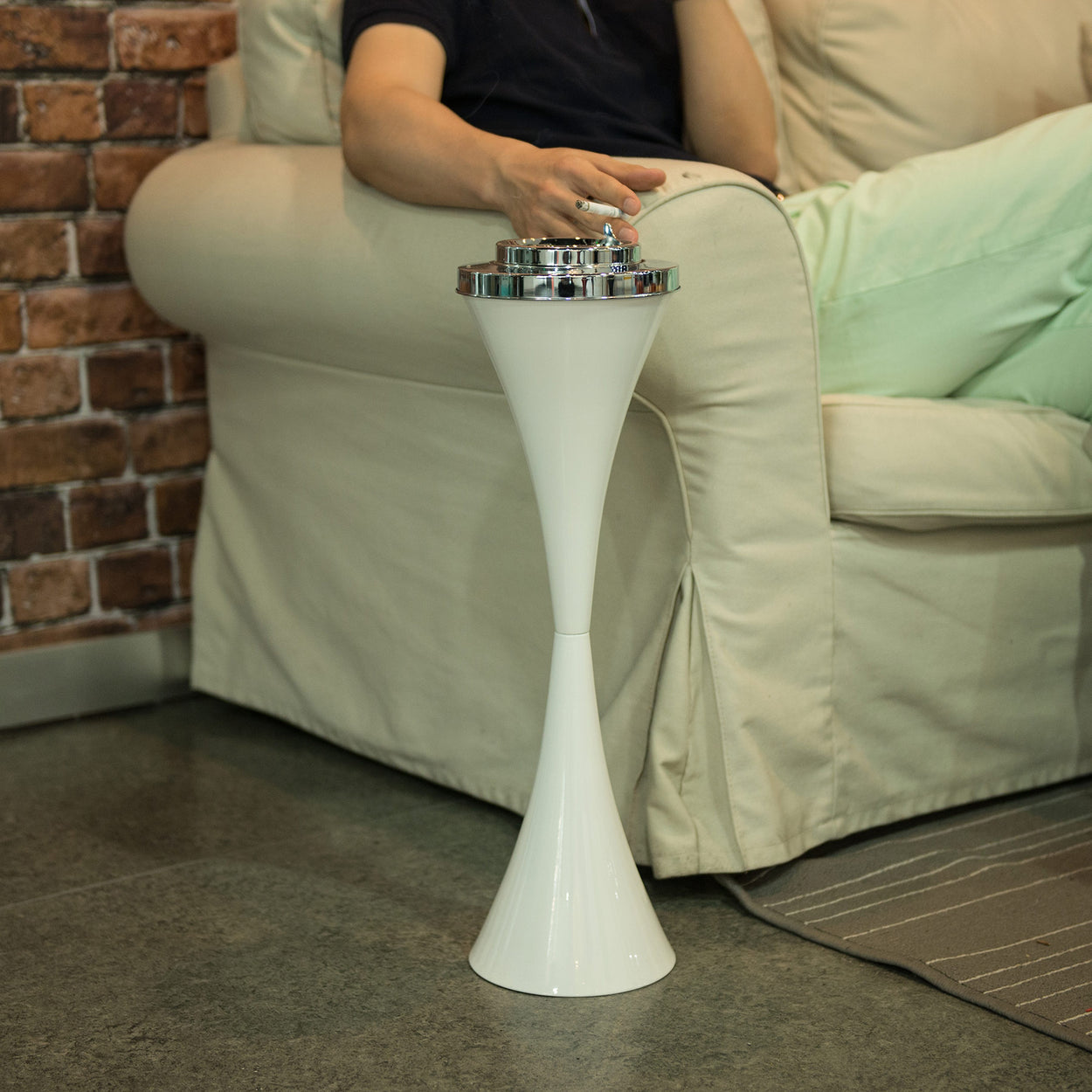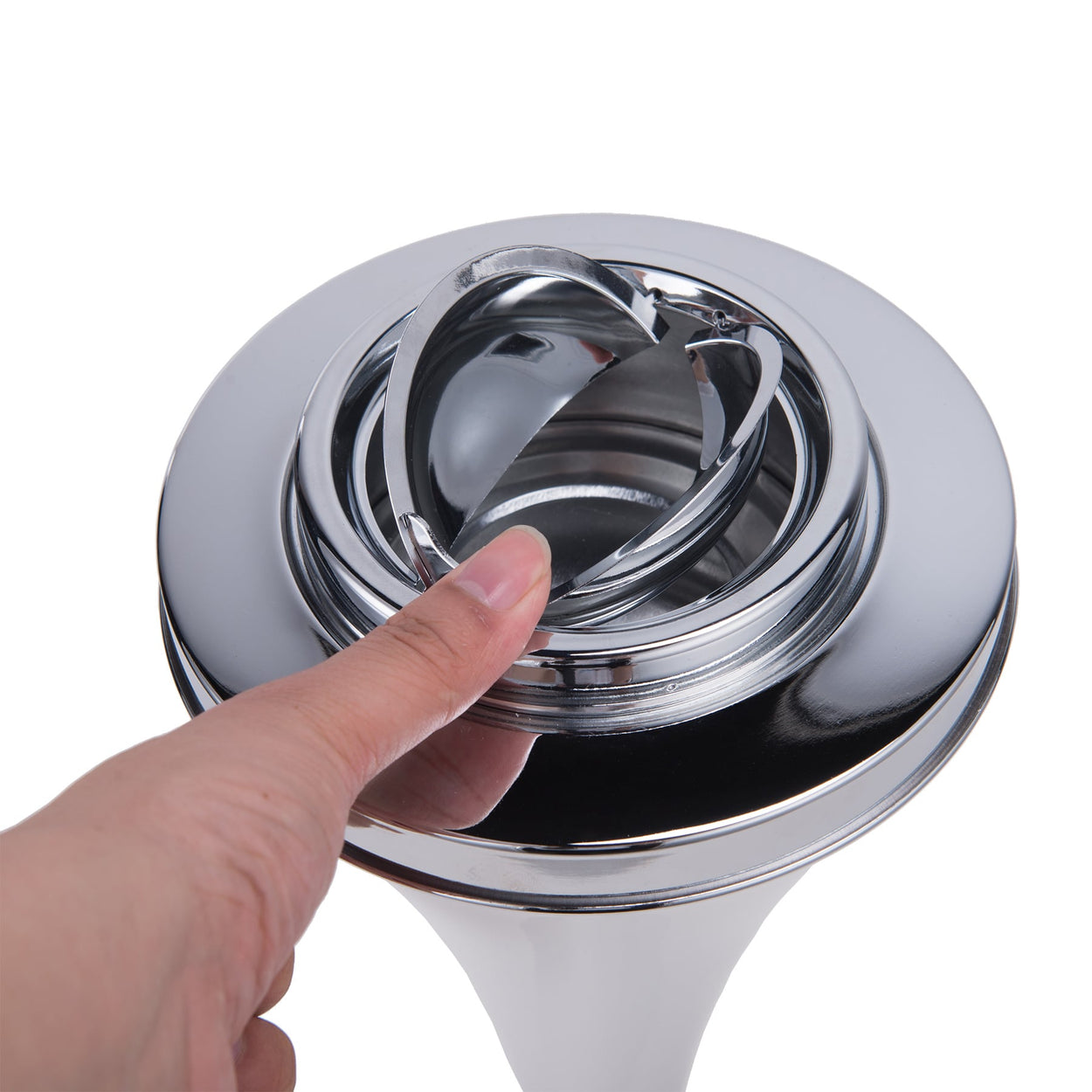 CO-Z
CO-Z Floor Standing Ash Tray with Lid 22 In. Height, Ashtrays Outside for Cigarette Butt Receptacle, Windproof Contemporary Retro Self-Cleaning Ash Holder Outdoor Indoor (White)
Features:
Standing Ashtray: This 22 inch high ashtray by CO-Z has an attractive metal design that makes it perfect for indoor and outdoor use; place it on your porch, at your office entrance, or any other smoking area to stay free of smell and mess
Detachable Tray: Our cigarette disposer's tinplate iron tray easily detaches and functions as a standalone tabletop ashtray to put on your coffee table, desk, or wherever your favorite smoking spot is; the detachable structure also makes it easier to keep everything clean
Sturdy Construction: The smokeless ashtray's cold-rolled steel structure provides an appealing look and superb corrosion-free longevity, while its weighted base ensures long lasting stability
Large Capacity: This outdoor ashtray holds up to 40 cigarettes in its tray and up to 50 in its under tray compartment to accommodate multiple users; simply press the lever to let cigarette waste fall into the covered tray and keep your space clean and odor free
Extra Case: Comes with a free steel cigarette box to keep your favorites safe from humidity

Large Capacity

This tray holds up to 40 cigarette butts while keeping your space odor-free.

Push-Button Lid

 Press the lever on the ash collector to drop the cigarette waste into the tray.

Easy Cleaning

The steel tray and lid are corrosion proof & easy to clean. 




Handy Storage Bin

This standing ashtray by CO-Z features an under-tray storage compartment that holds up to 50 extra cigarette butts for neat and odorless containment.

Stable Base

The weighted base ensures superior stability even when used outdoors.

Easy Assembly & Great Portability

The lightweight steel construction and easily detachable design make it easy to place and use anywhere, anytime.