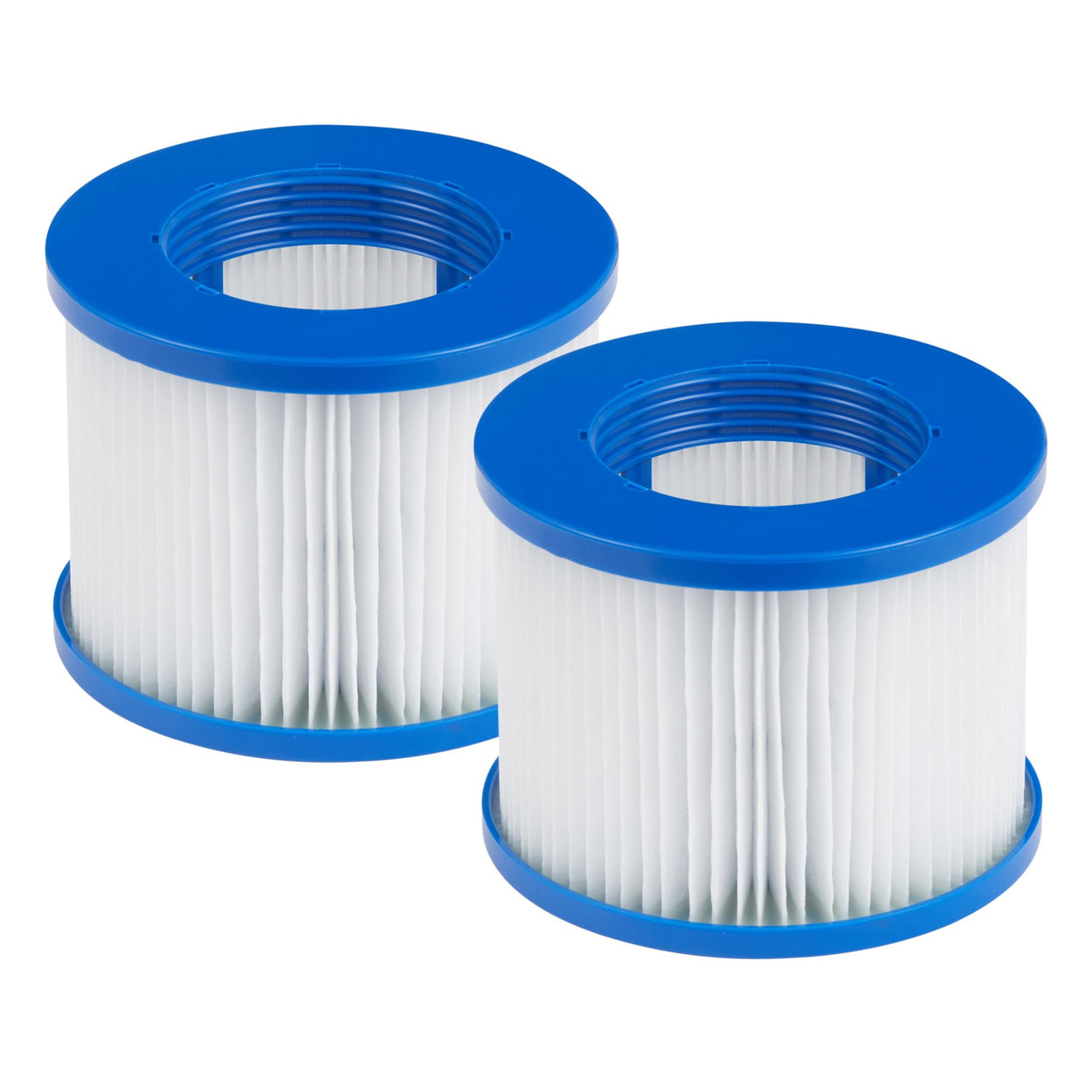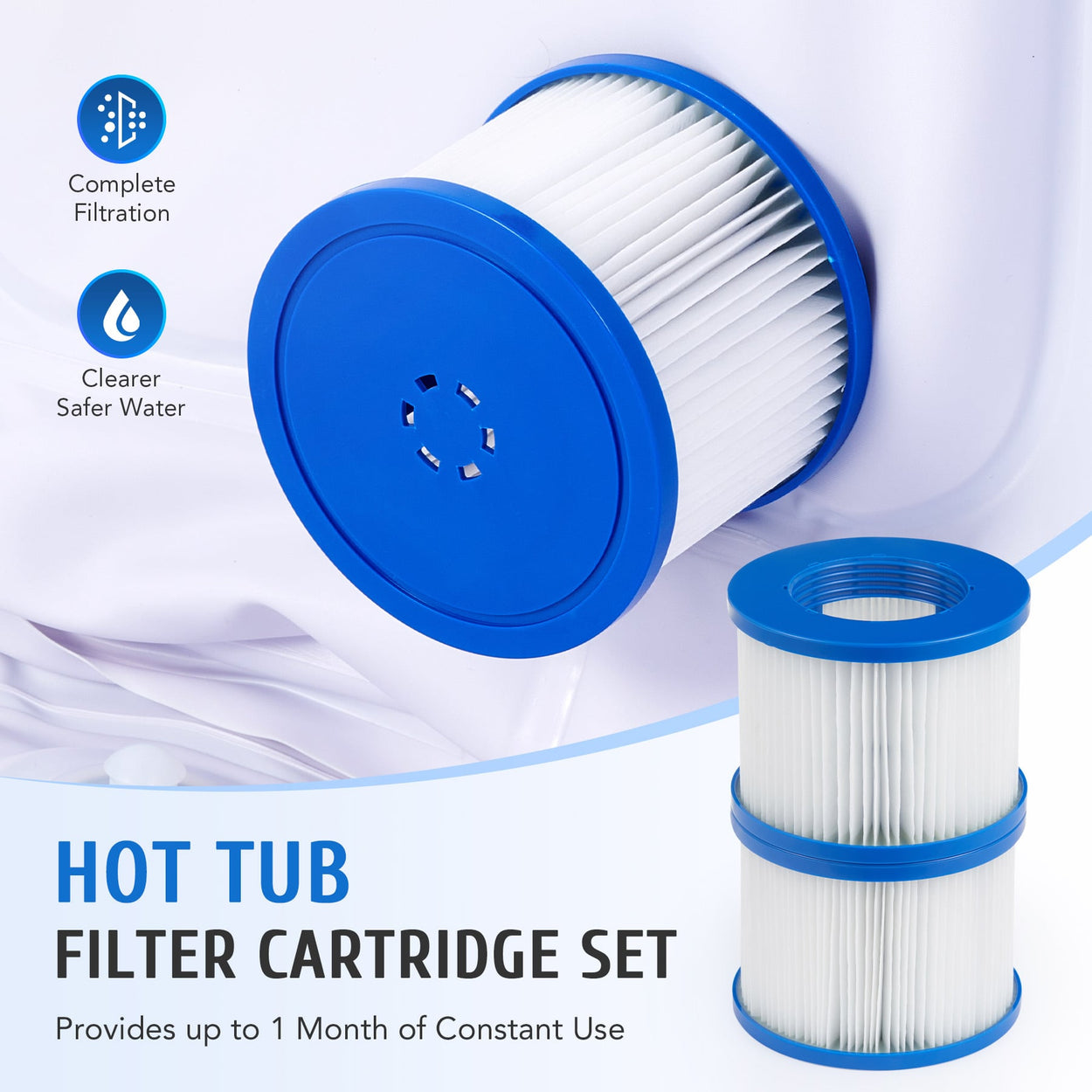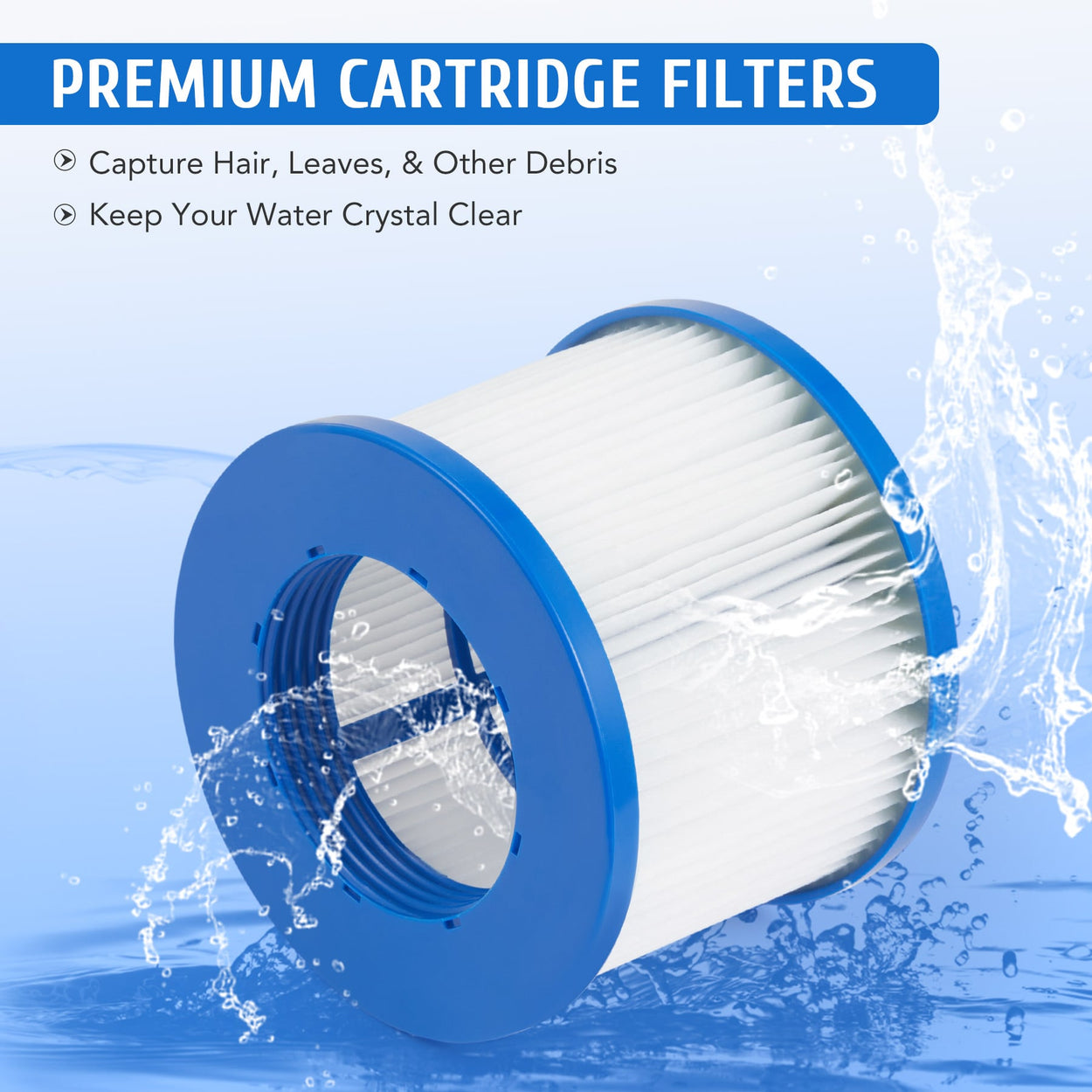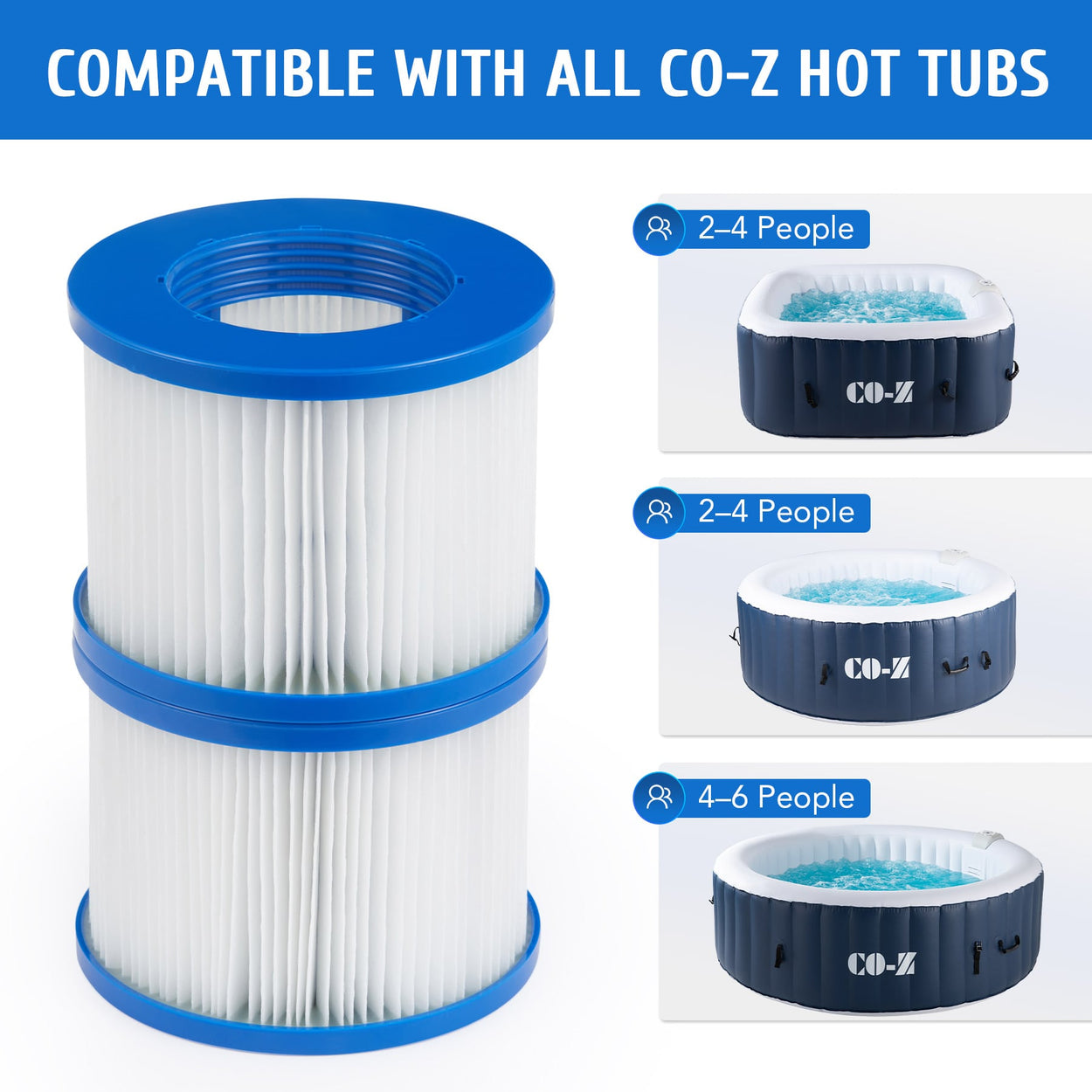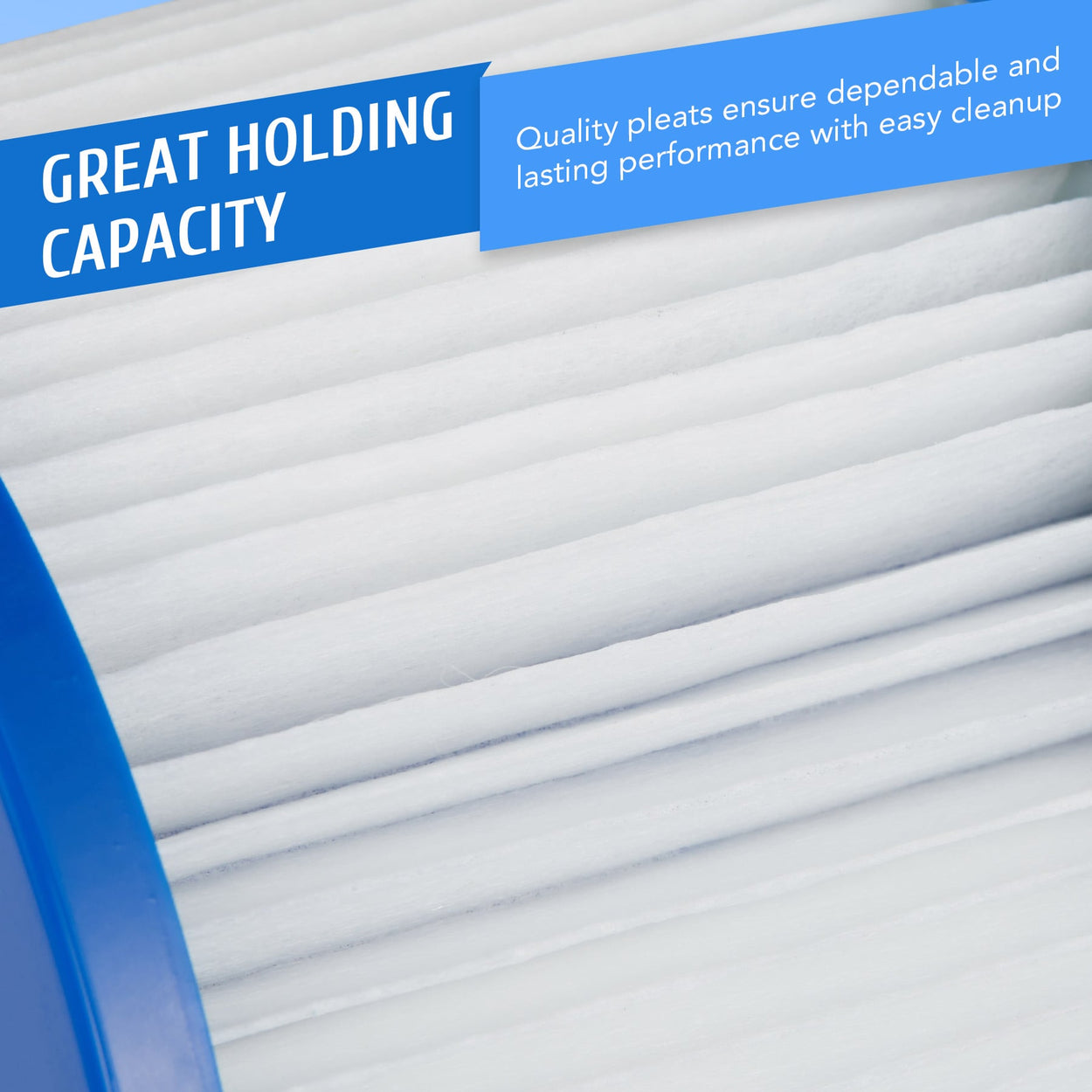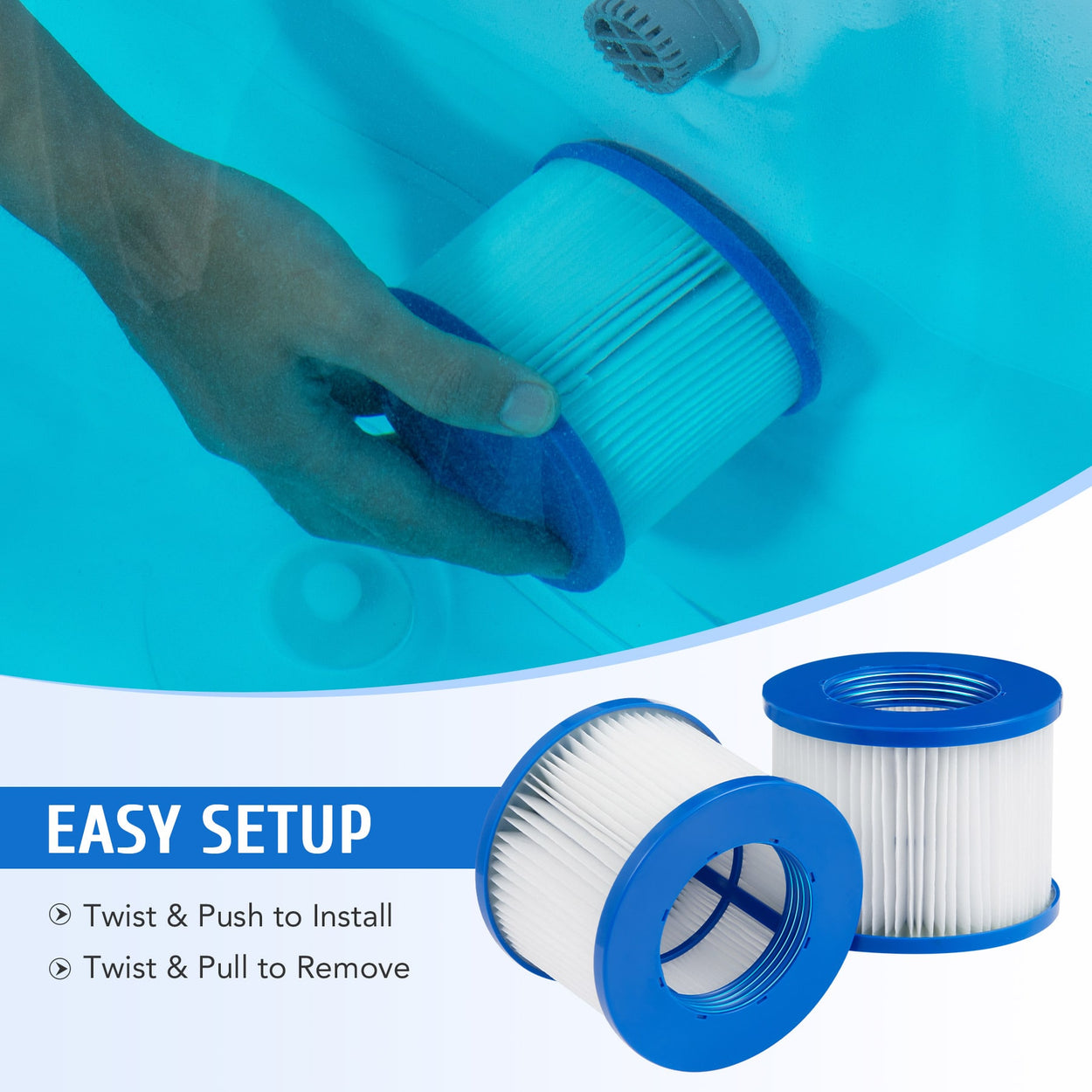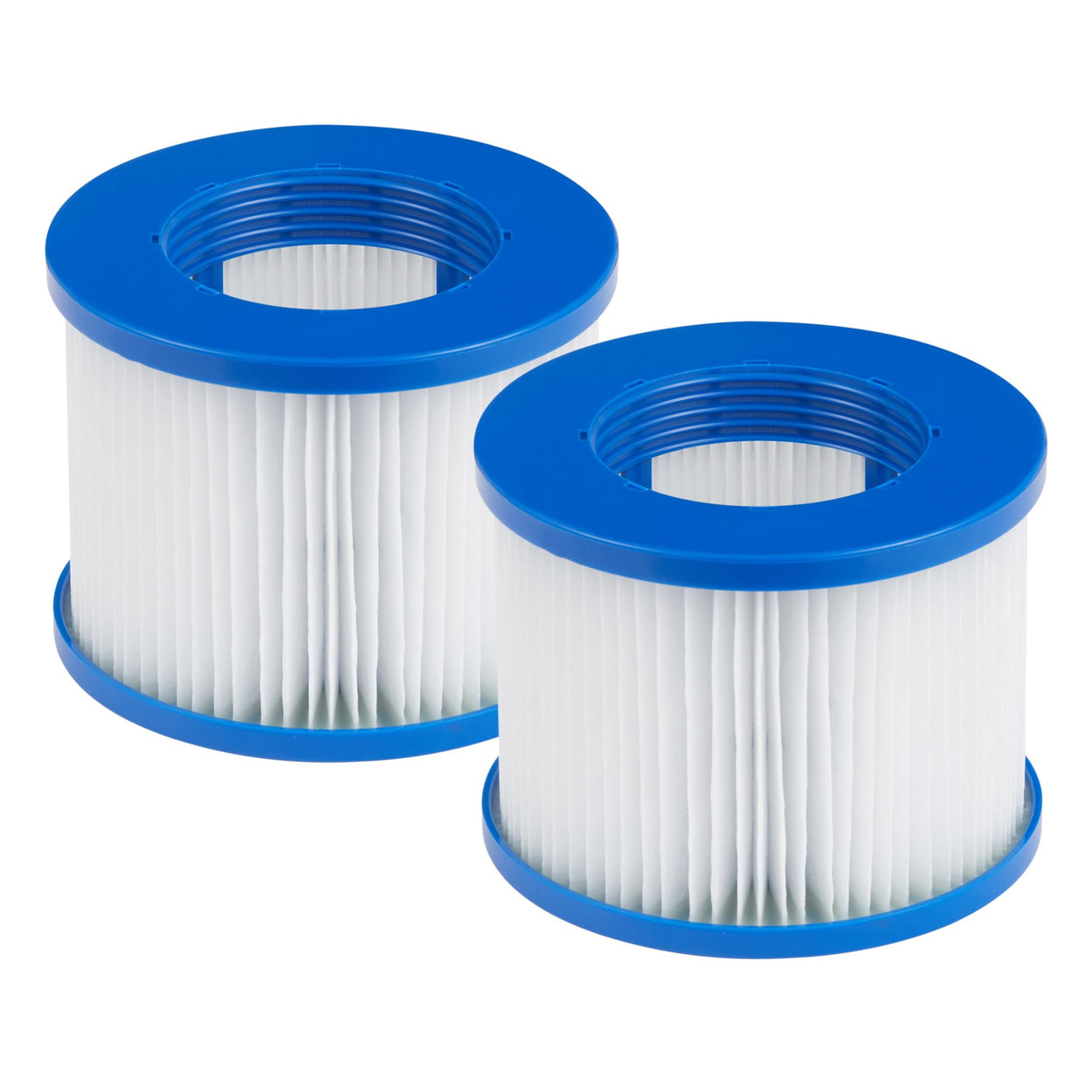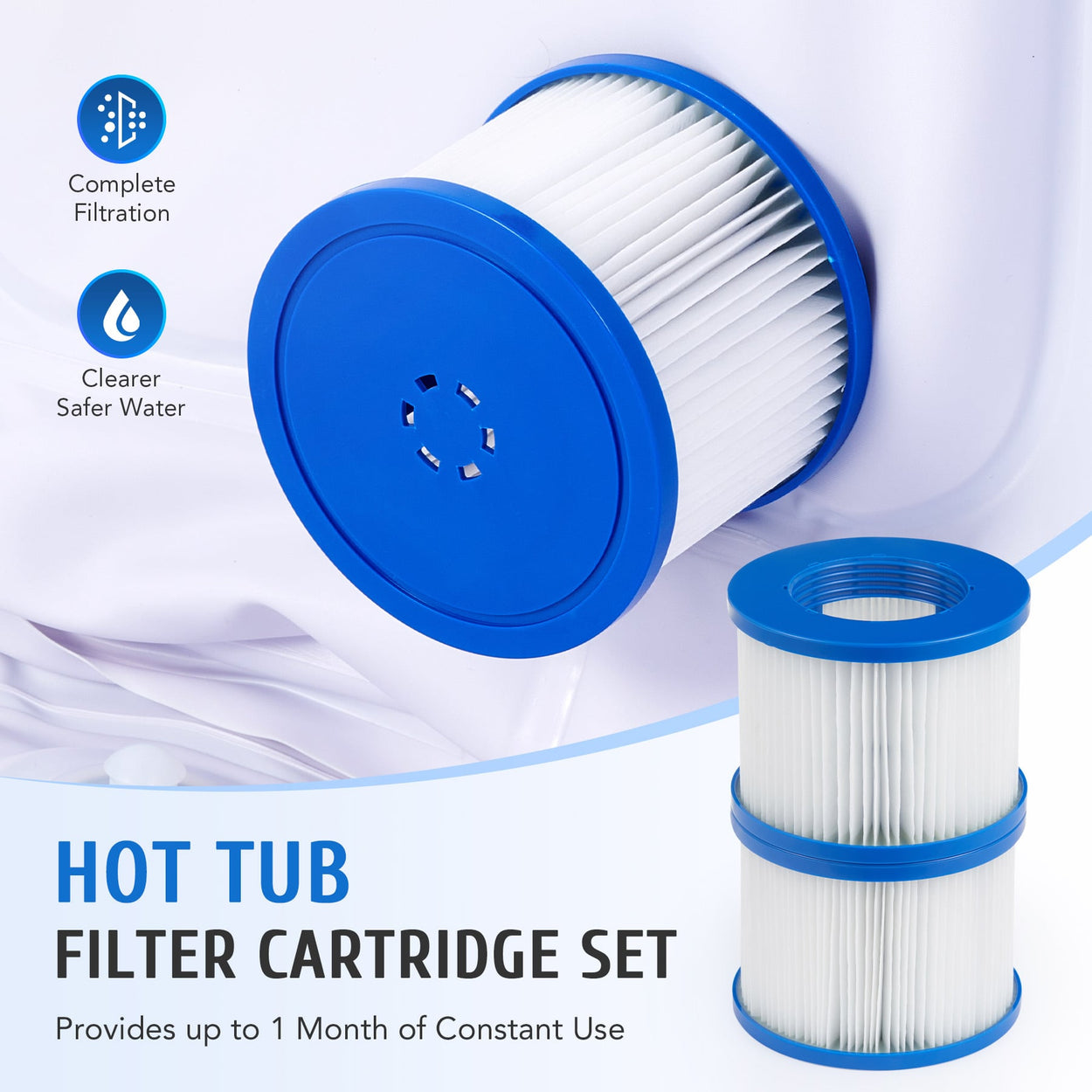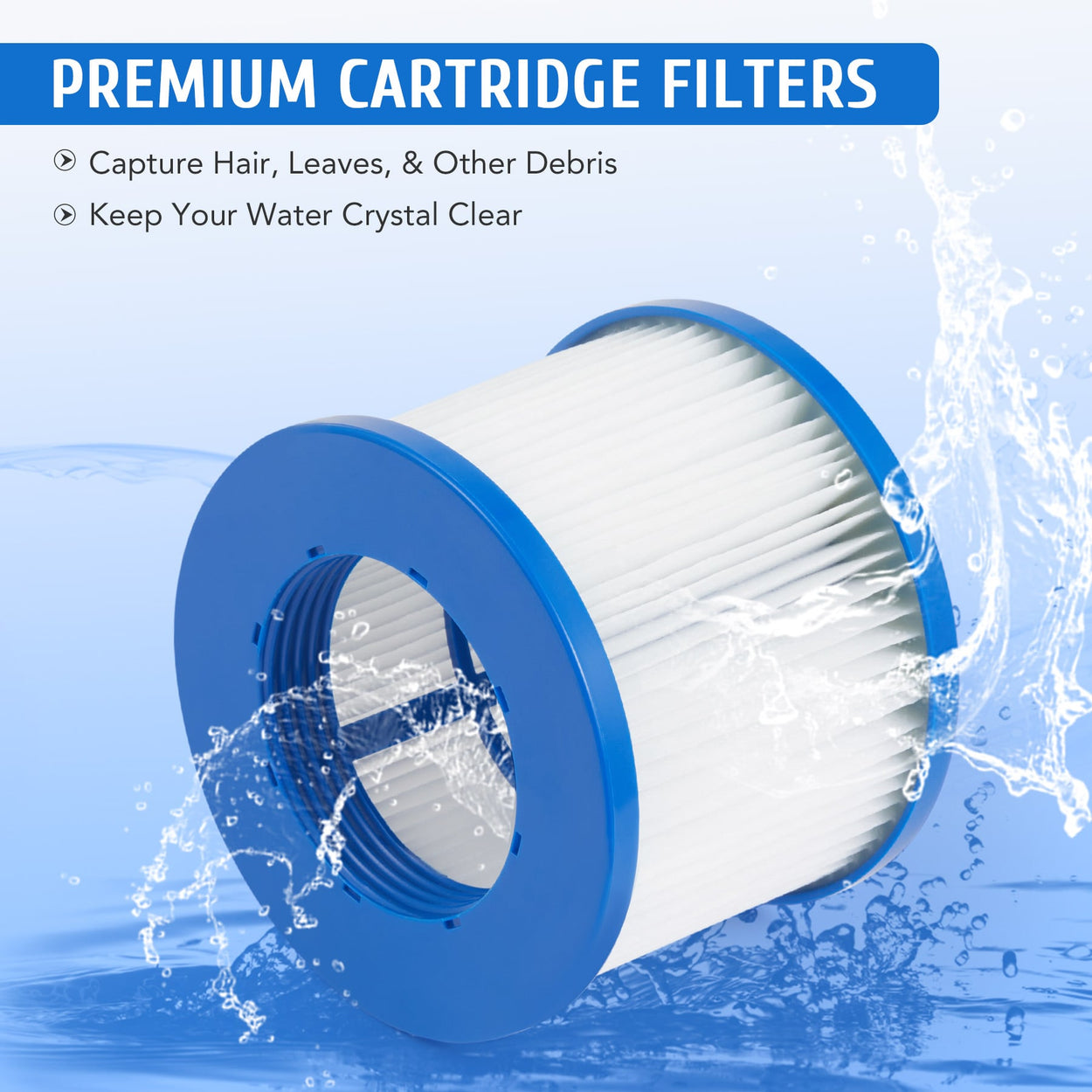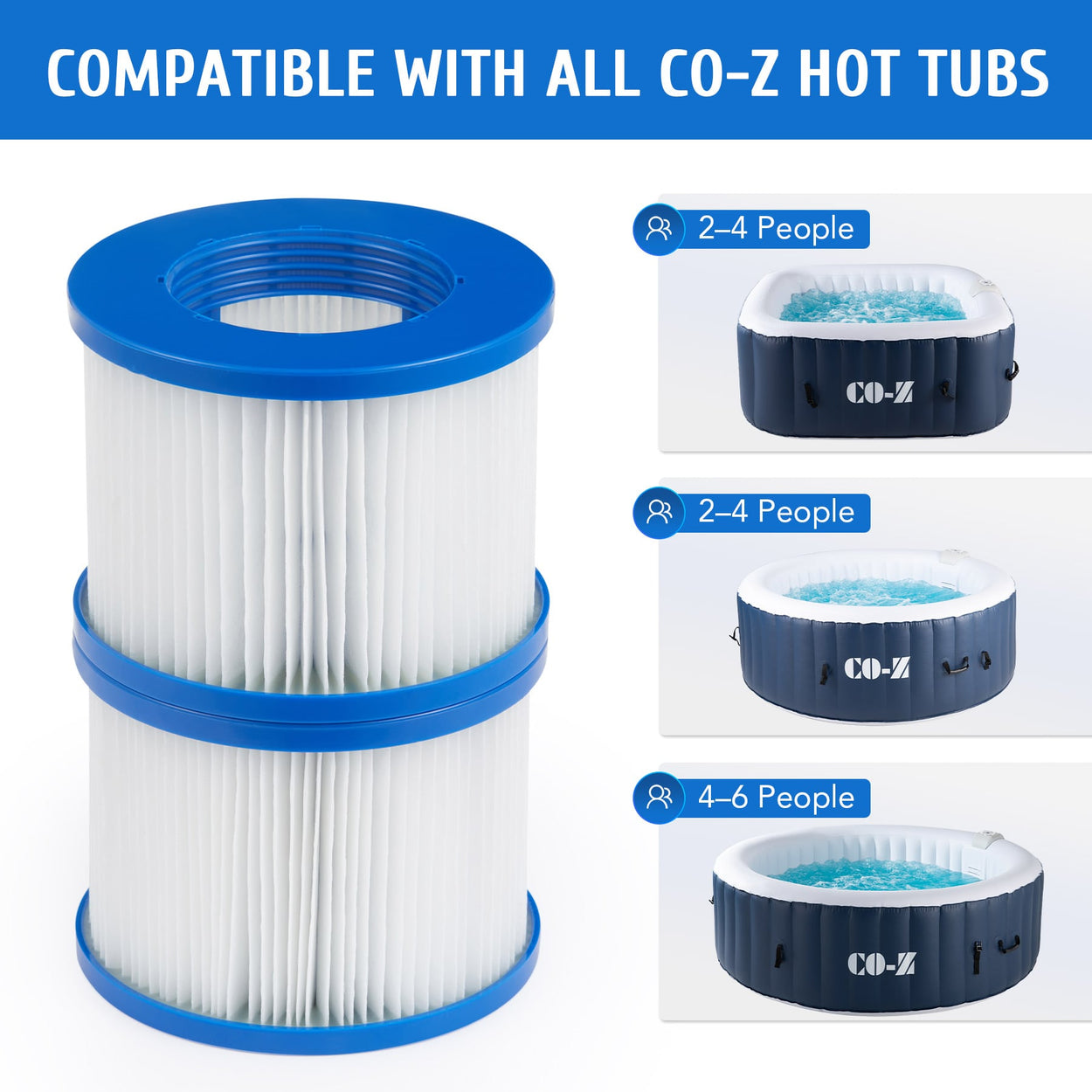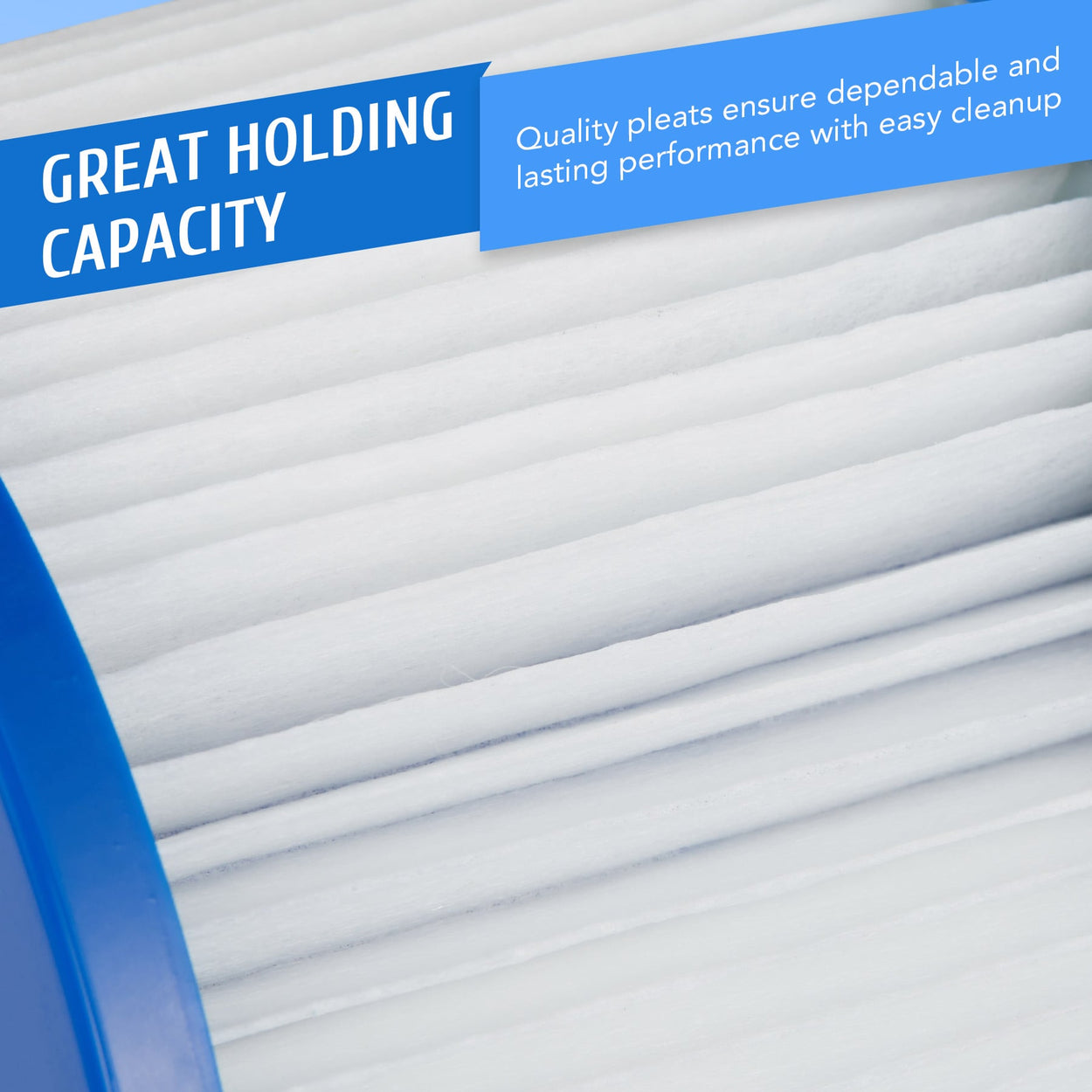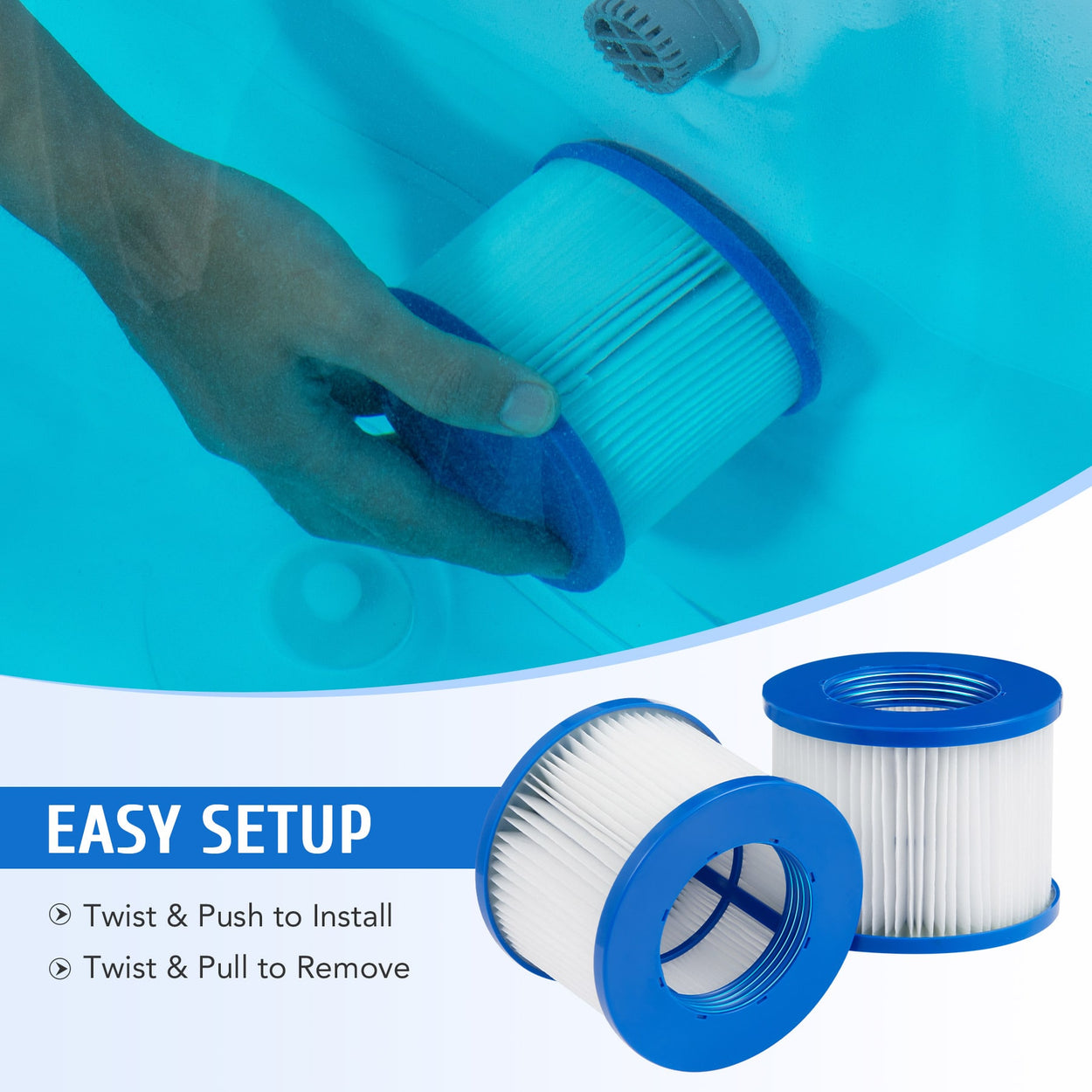 CO-Z
CO-Z Spa Tub Filters for Inflatable Hot Tubs and Swimming Pools, 2 Pack Pool Filter Replacement Cartridges for Portable Bathtubs, Pool Accessory for Outdoor Hot Tub and Above Ground Pool, 3.9 x 3 Inch
Features:
Wide Application: Our quality replacement filters work for all CO-Z outdoor hot tubs; enjoy a quick and convenient filter replacement for a clean and safe spa tub experience
Powerful Filtration: These powerful 3.9x3.9x3 inch hot tub filter cartridges remove all leaves, hair, sand, and other debris from your above ground pool thanks to their highly effective filtration system
Durable Construction: Boasting durable polypropylene and quality polyester pleats, our filters are built for long-lasting use and efficient cleaning, ready to provide you and your family with crystal clear water
Lasting Performance: Our premium filter inserts continuously filter your pool and hot tub water for up to a month; for optimal results or during heavy tub usage, it is recommended to change the filters every 2 weeks
Easy Installation: These CO-Z replacement filters are a breeze to install; simply rotate the old filter counterclockwise to detach, and screw in the new filter by turning it clockwise; the precision threading ensures a perfect fit every time




Product Details

Outstanding Performance

Strong polypropylene cloth and reliable PET pleating ensure dependable and lasting performance with easy cleanup.

Built-in Protection

The wide plastic cover keeps larger debris out of your filter, protecting its pleats and extending its useful service life.

Effortless Assembly

Simply rotate the filter while pushing in to install and rotate while pulling out to remove. Built-in threading offers a perfect fit every time.




Live Your Best Life

Each filter lasts up to one month of continuous use, although they can be replaced every 2 weeks in dustier or tree-covered locations.