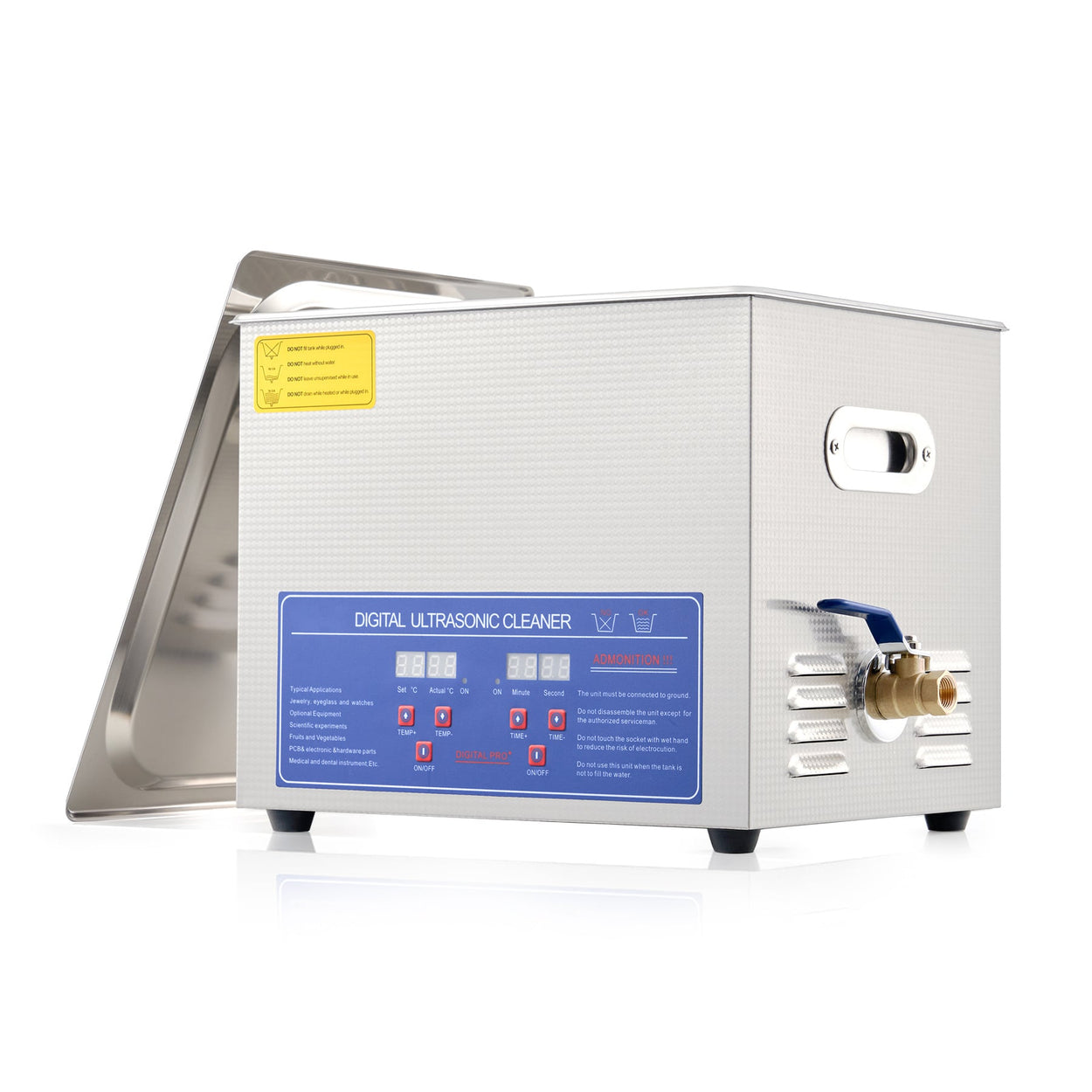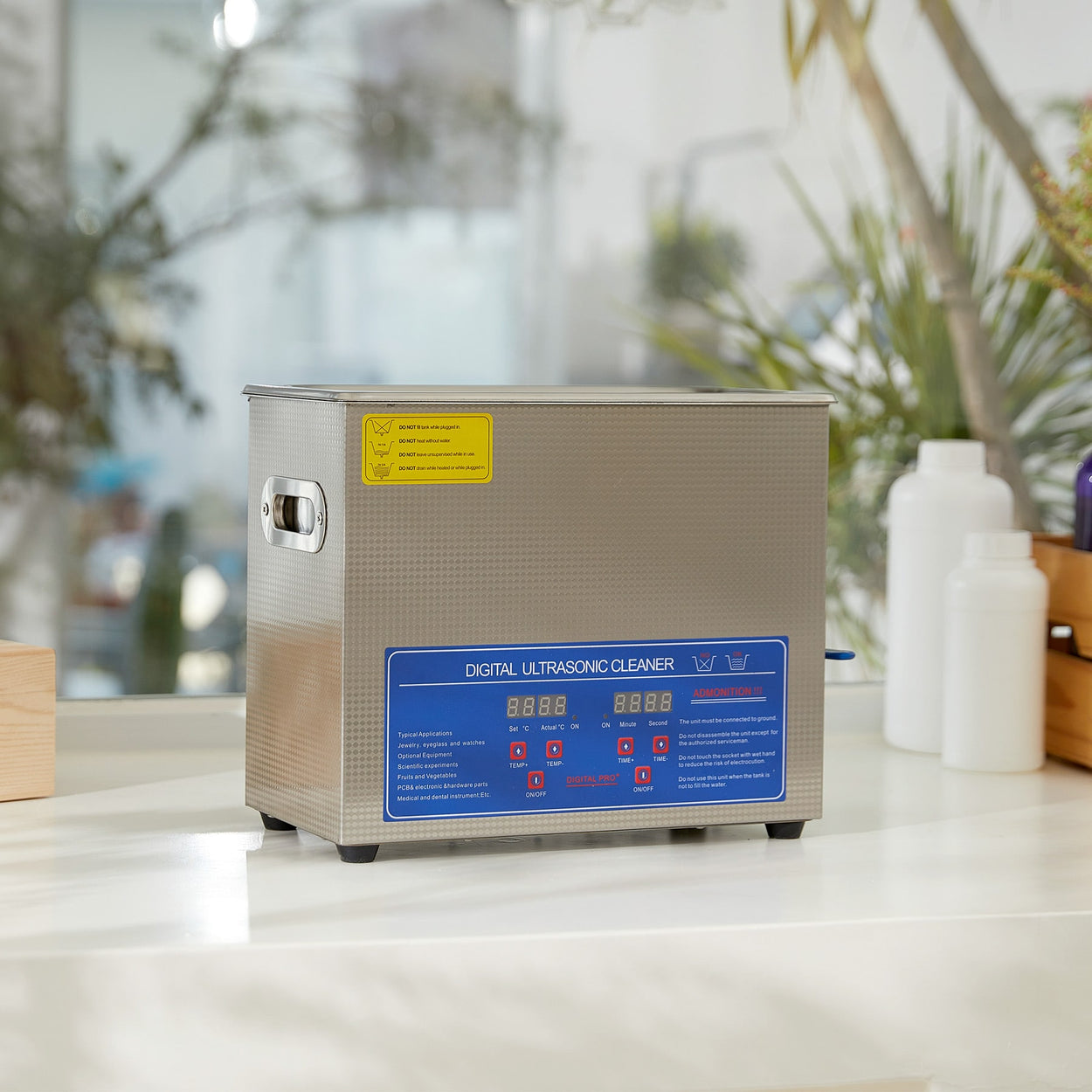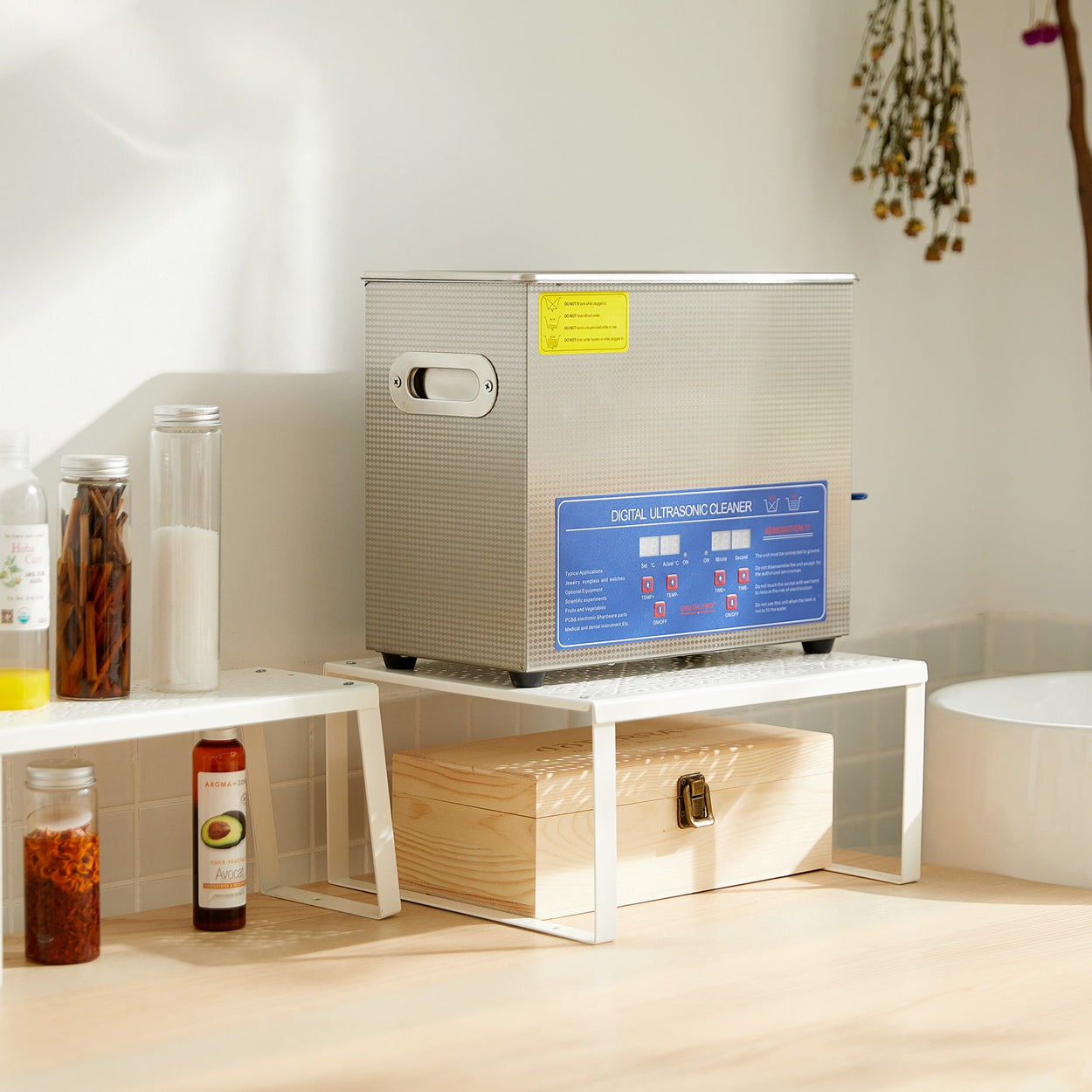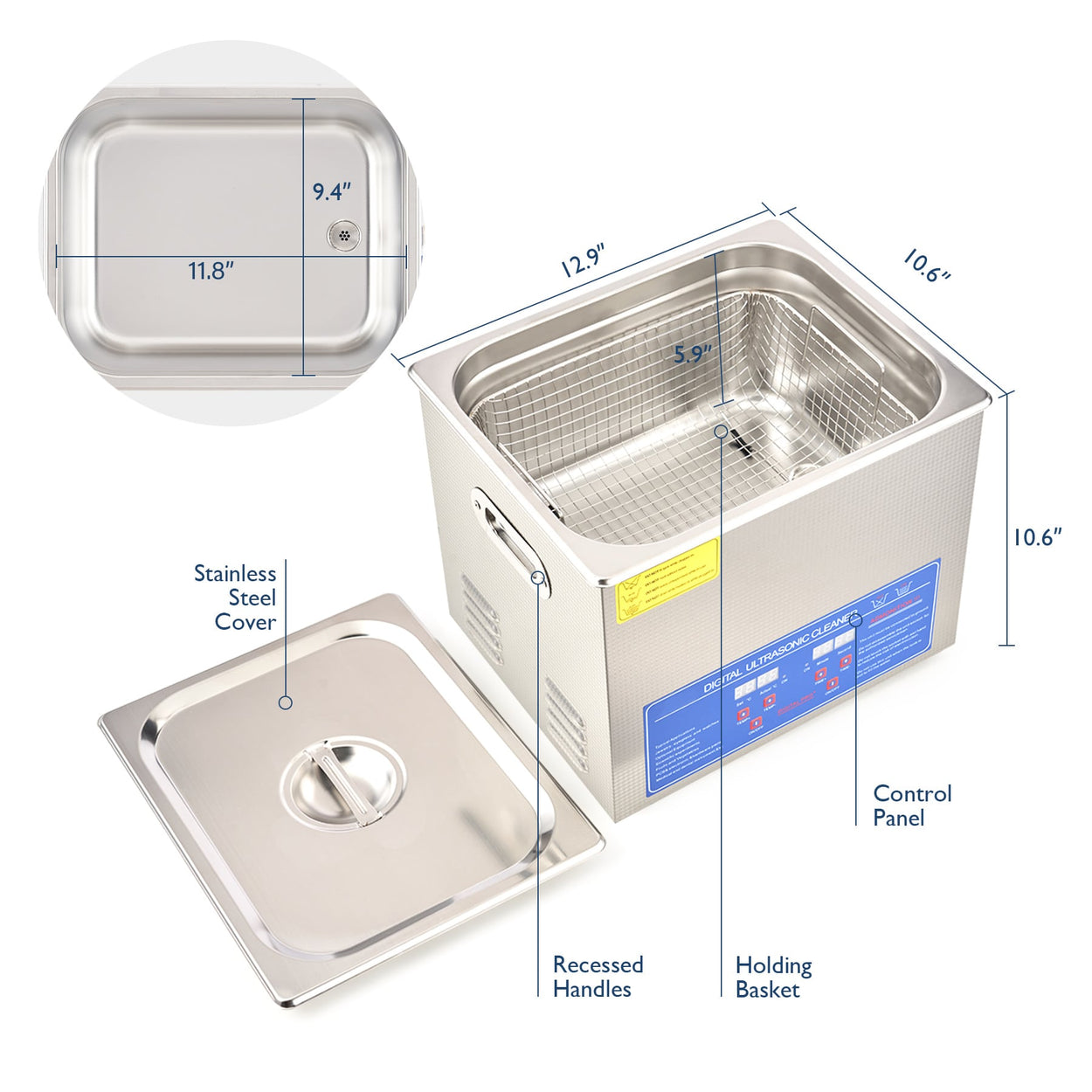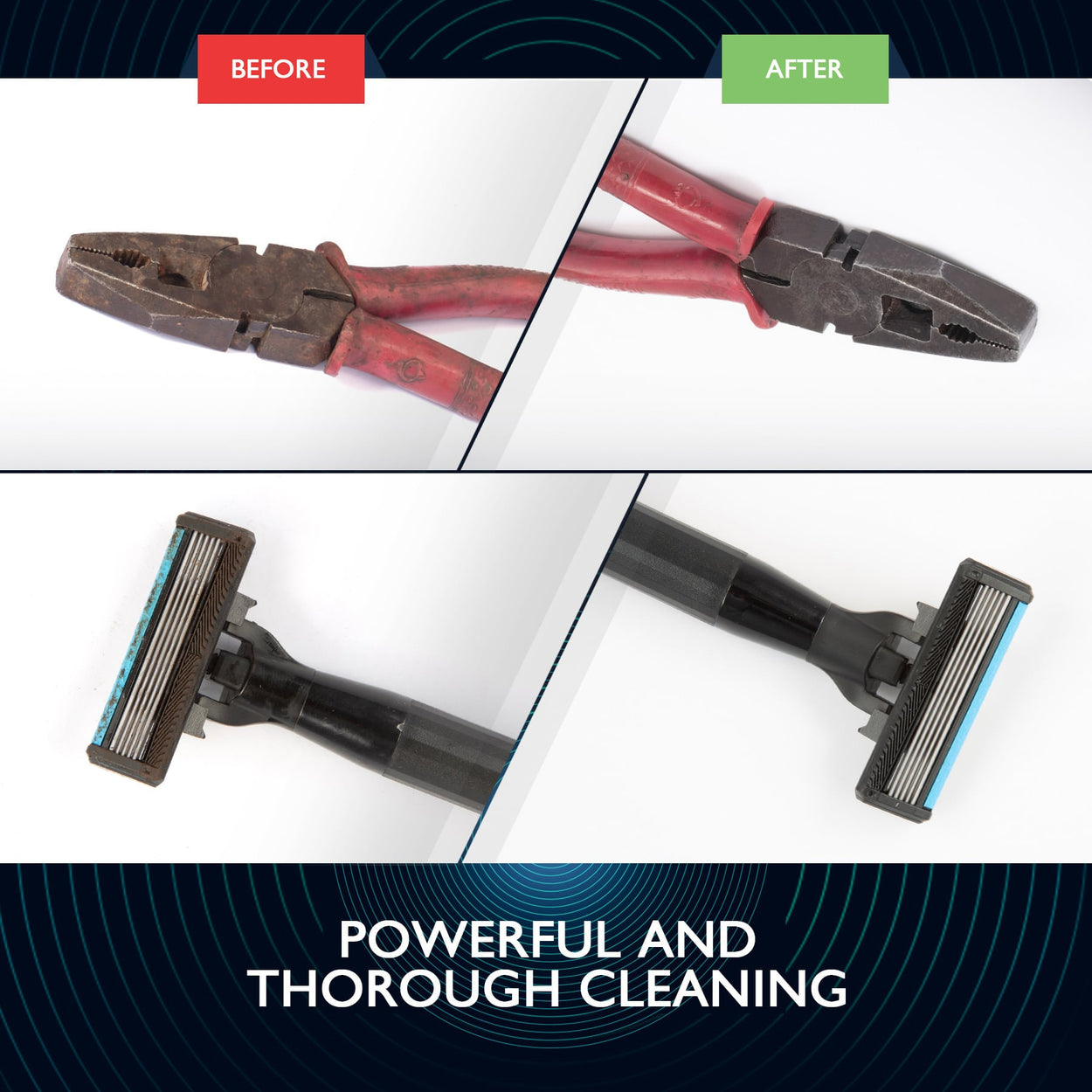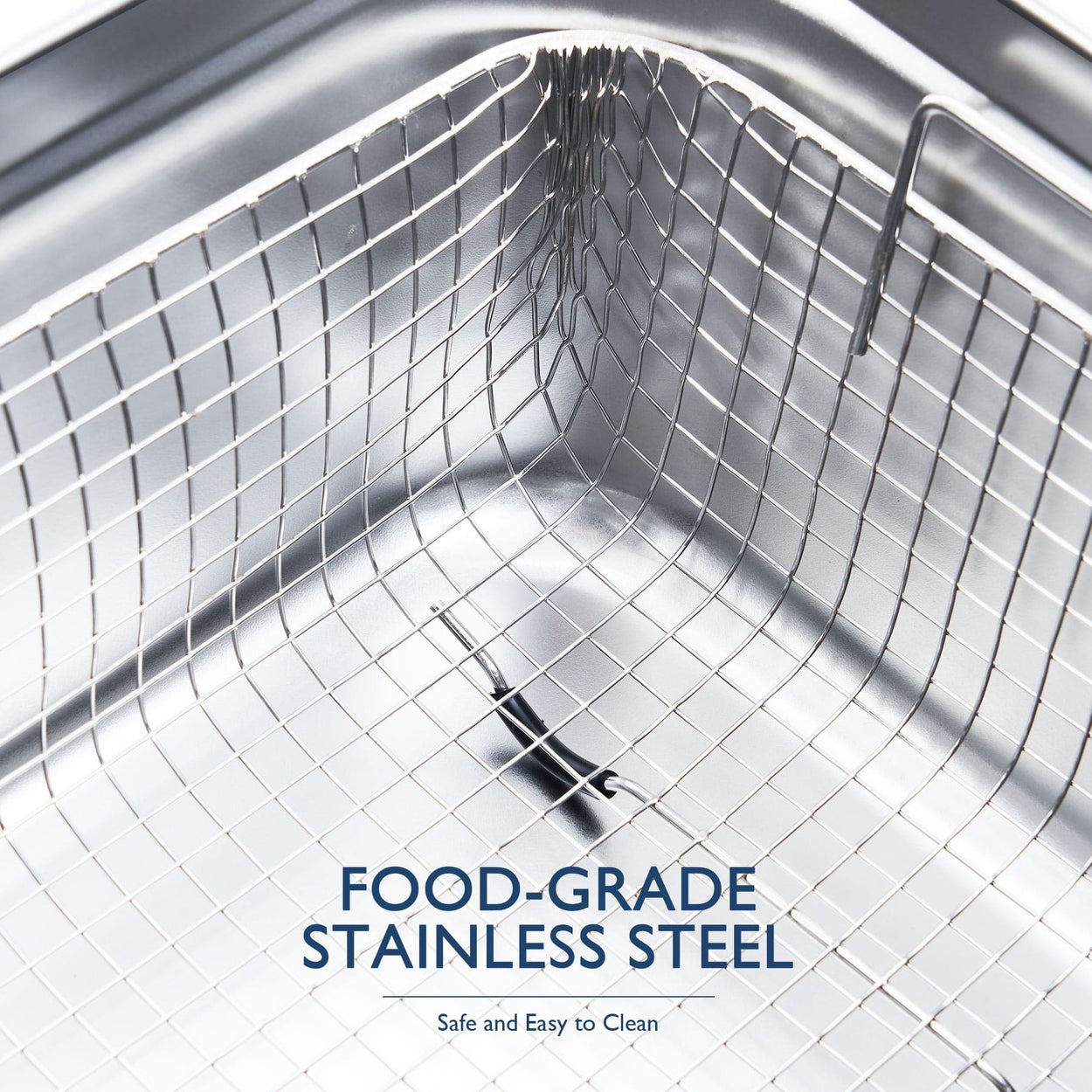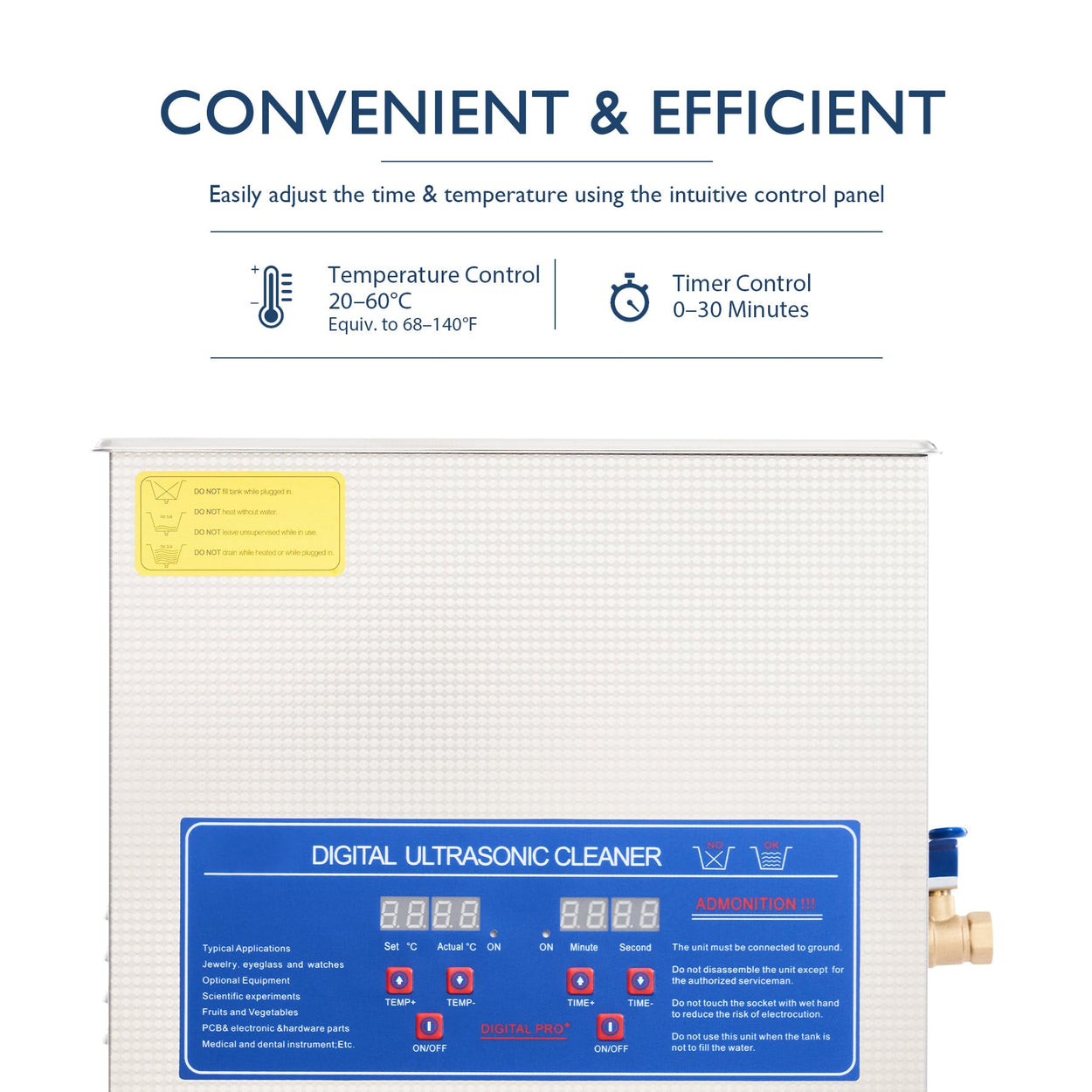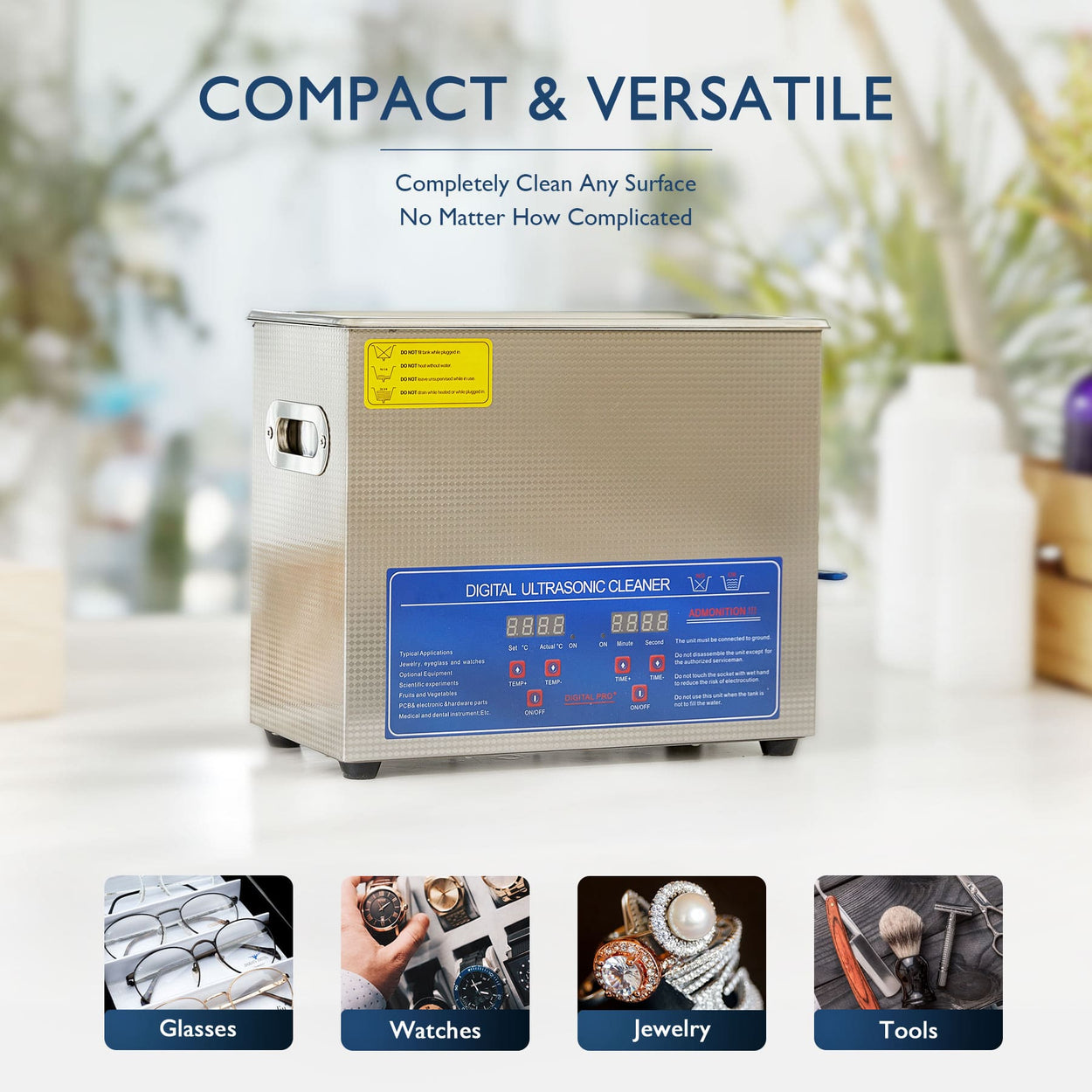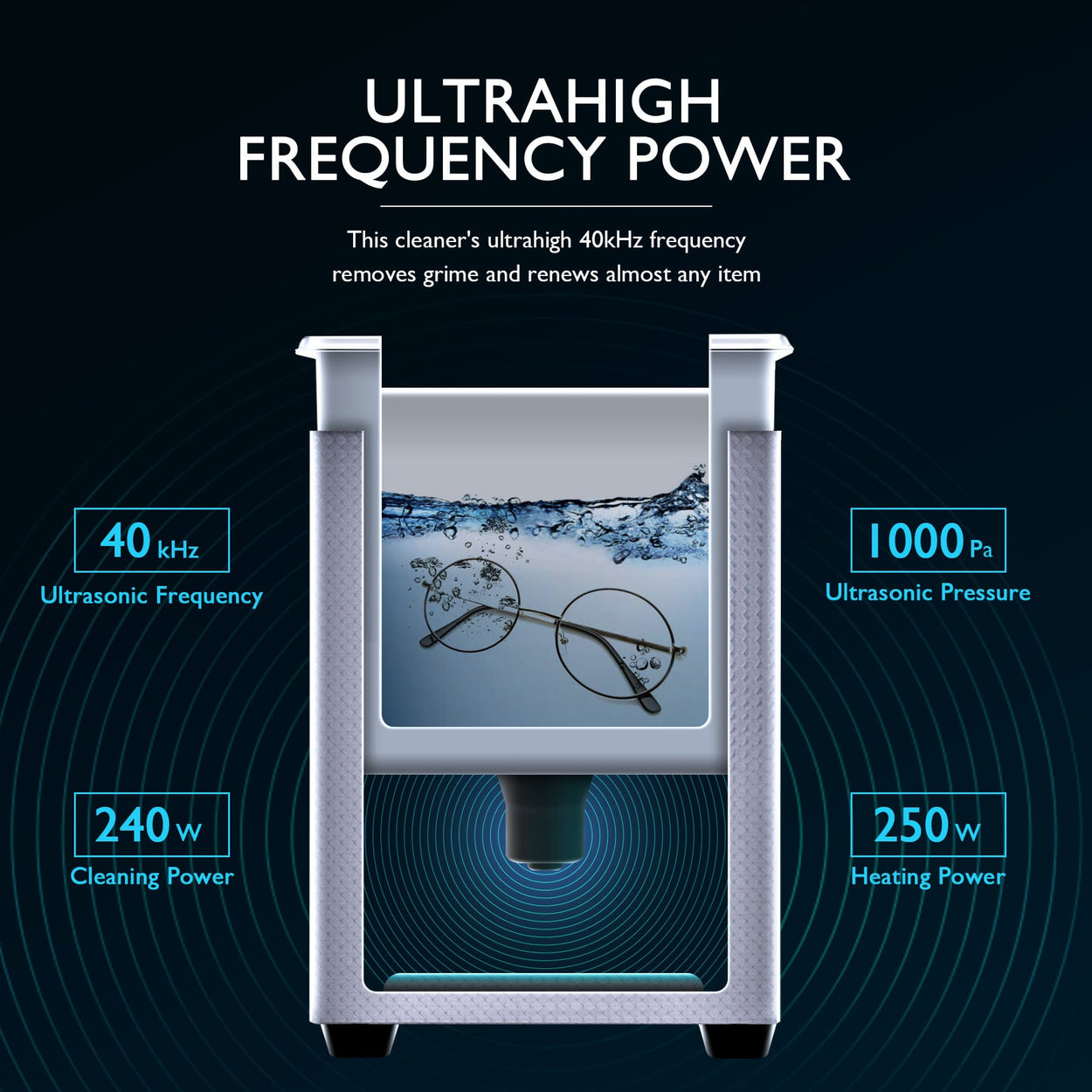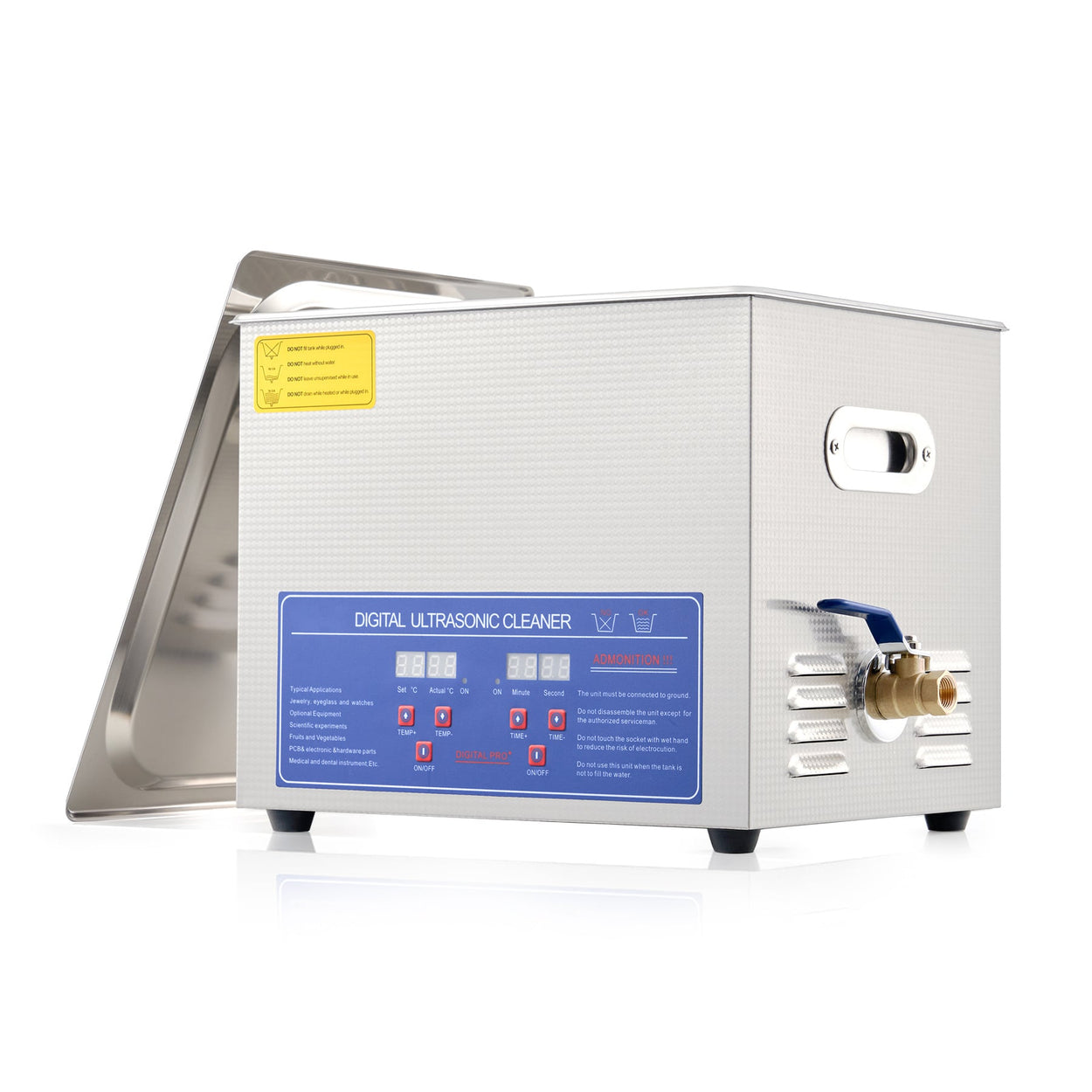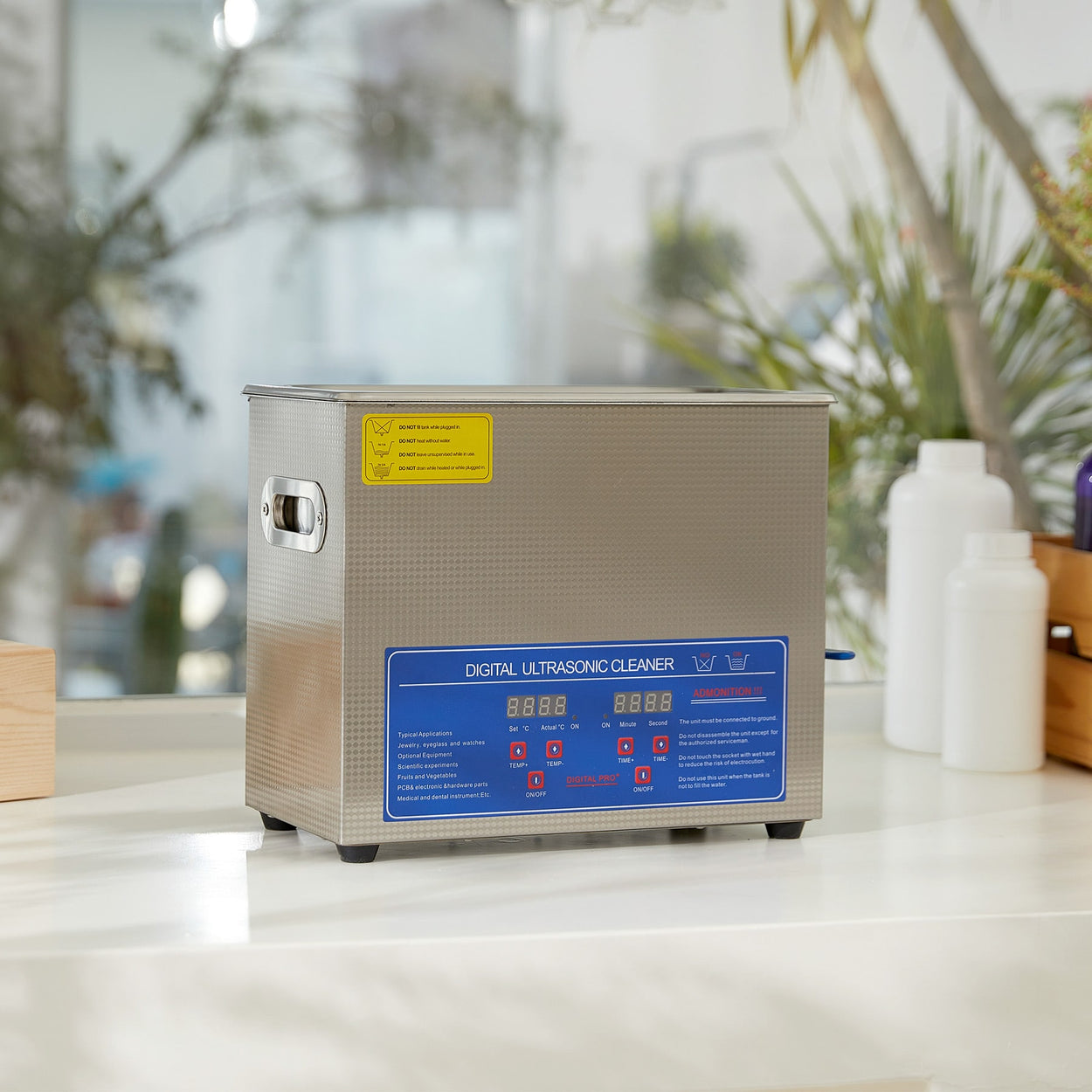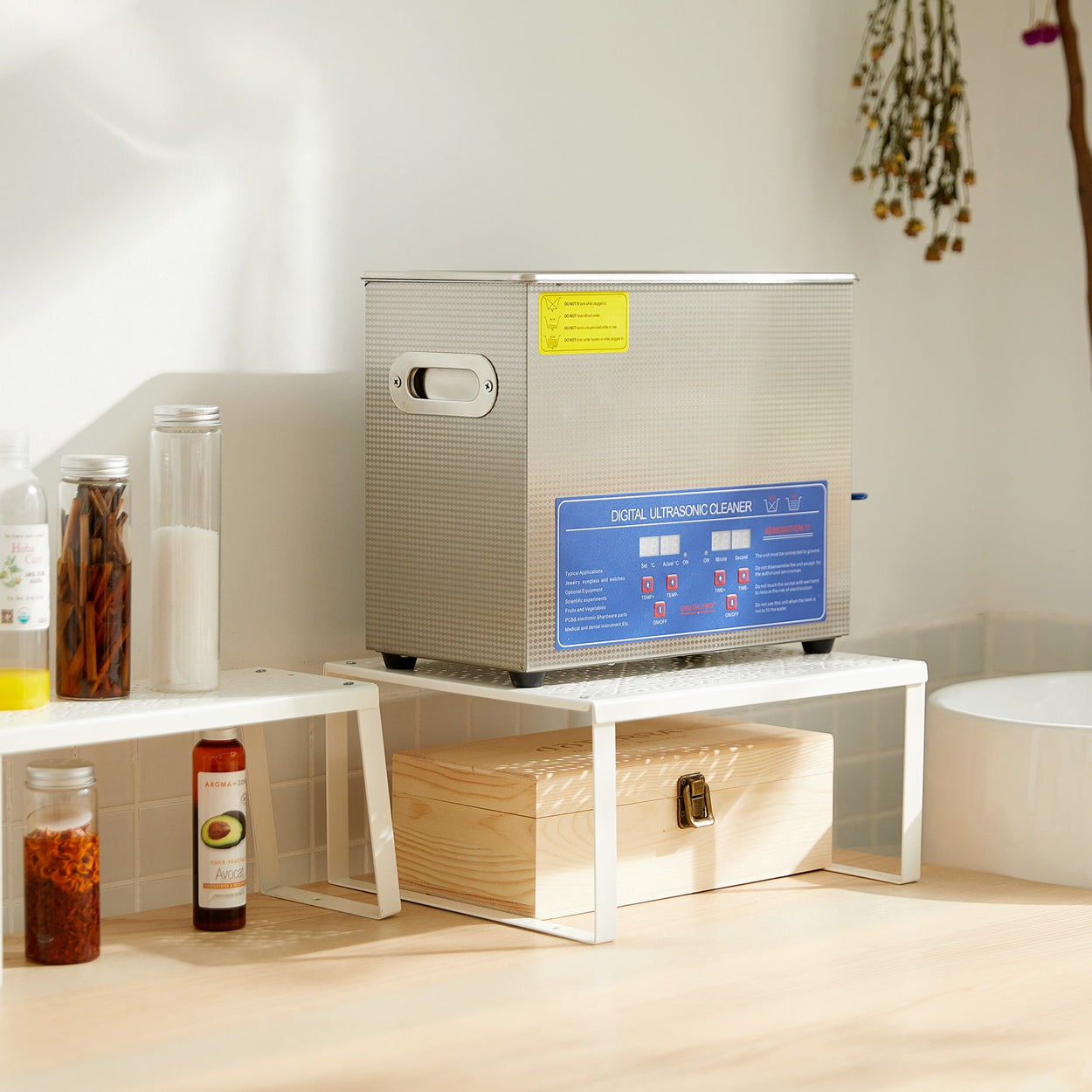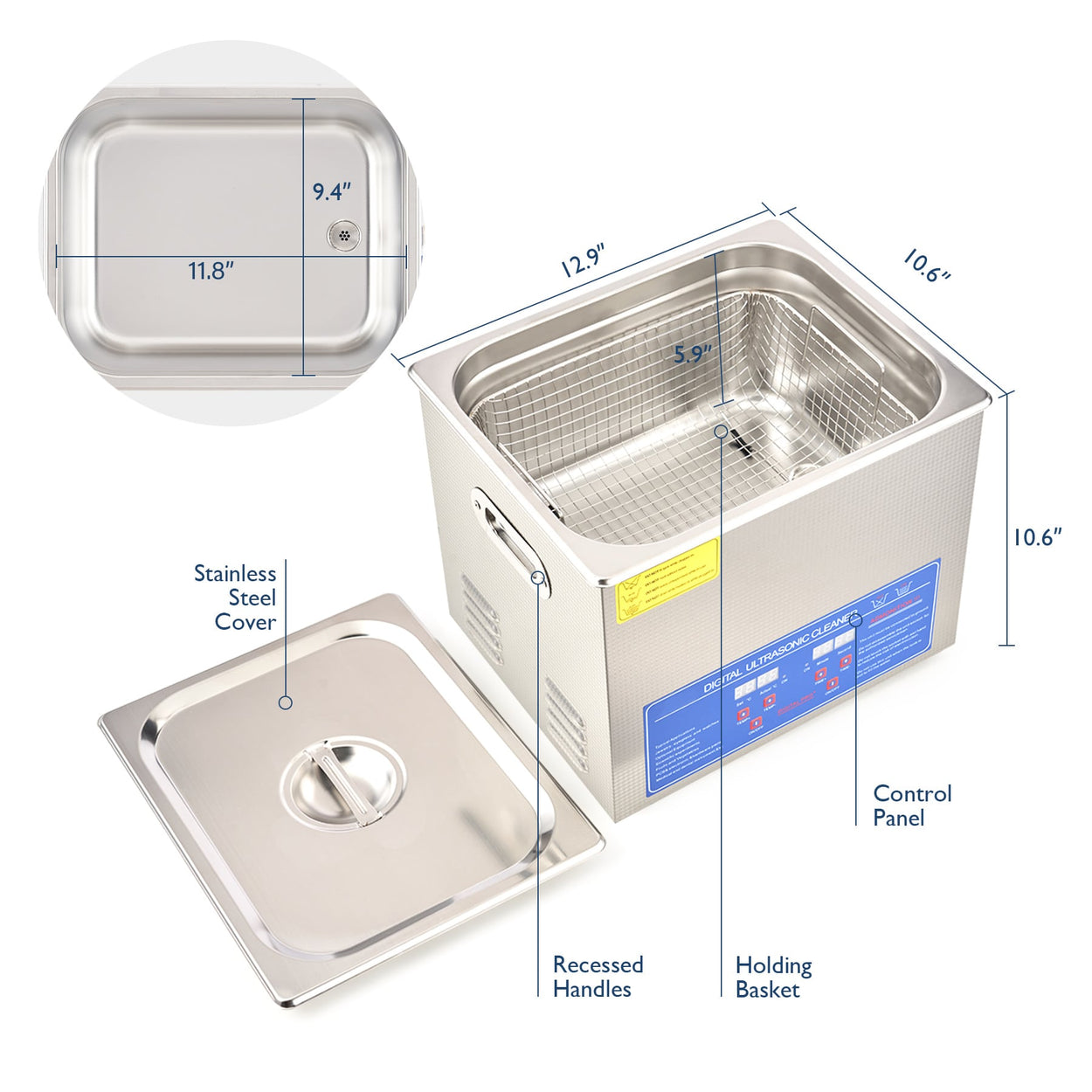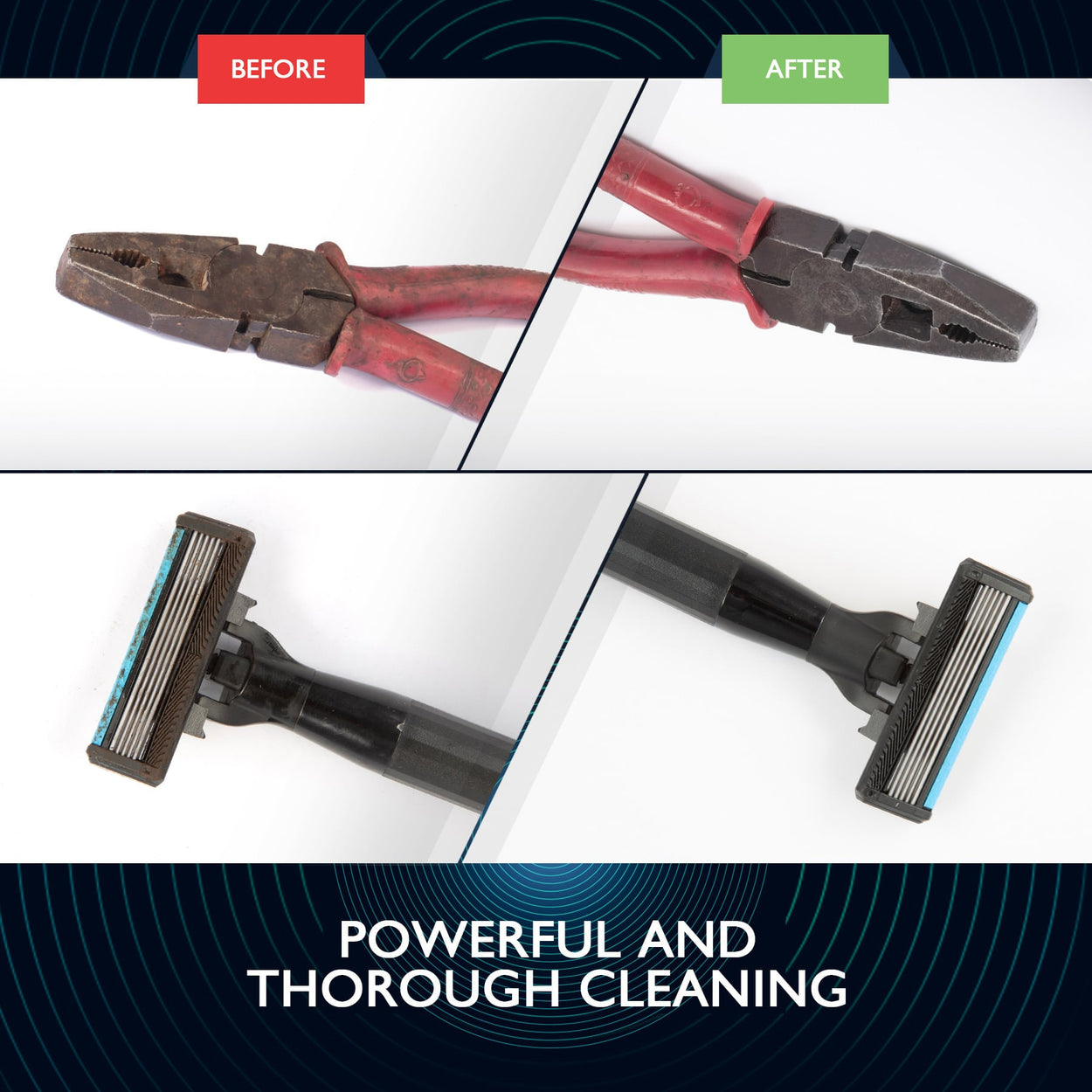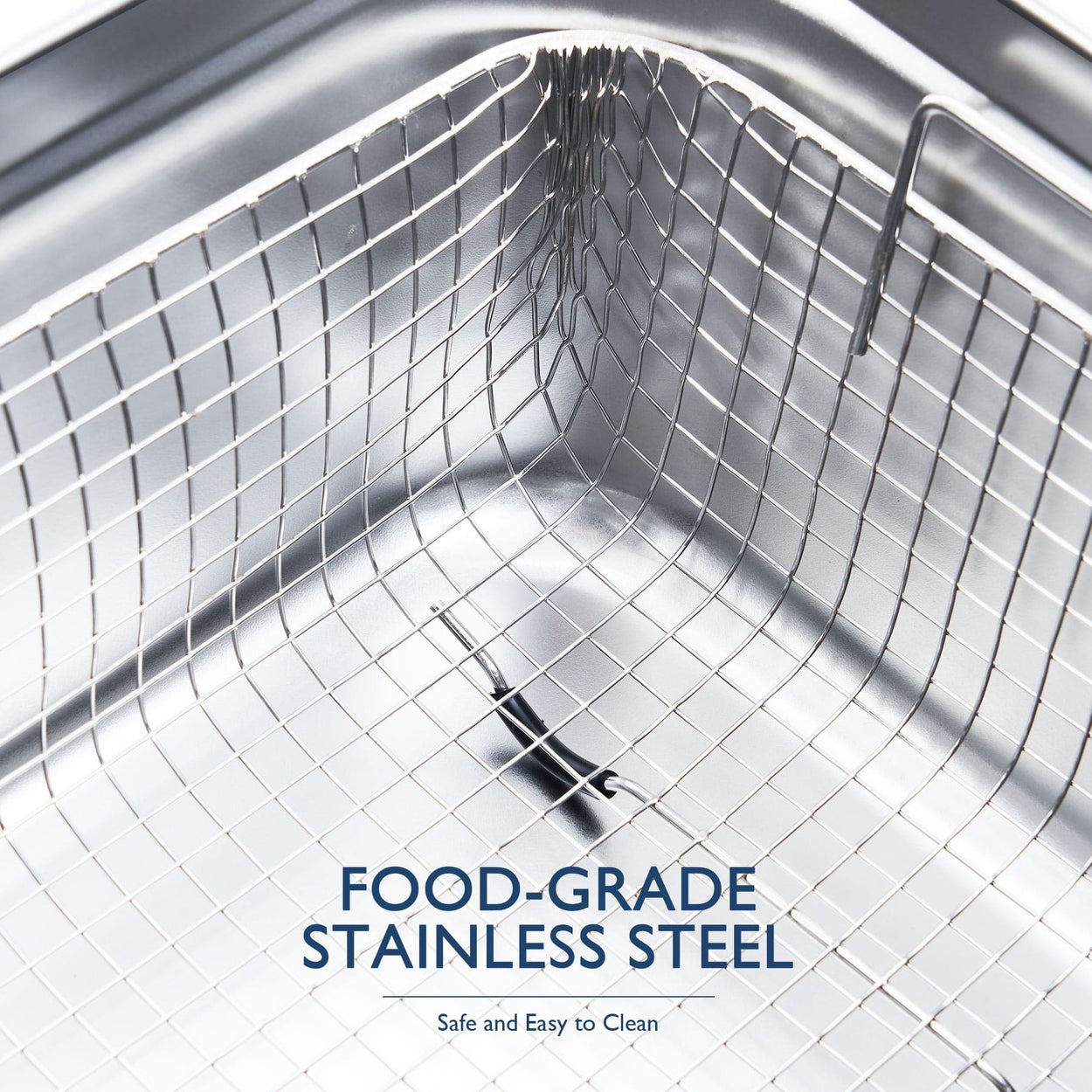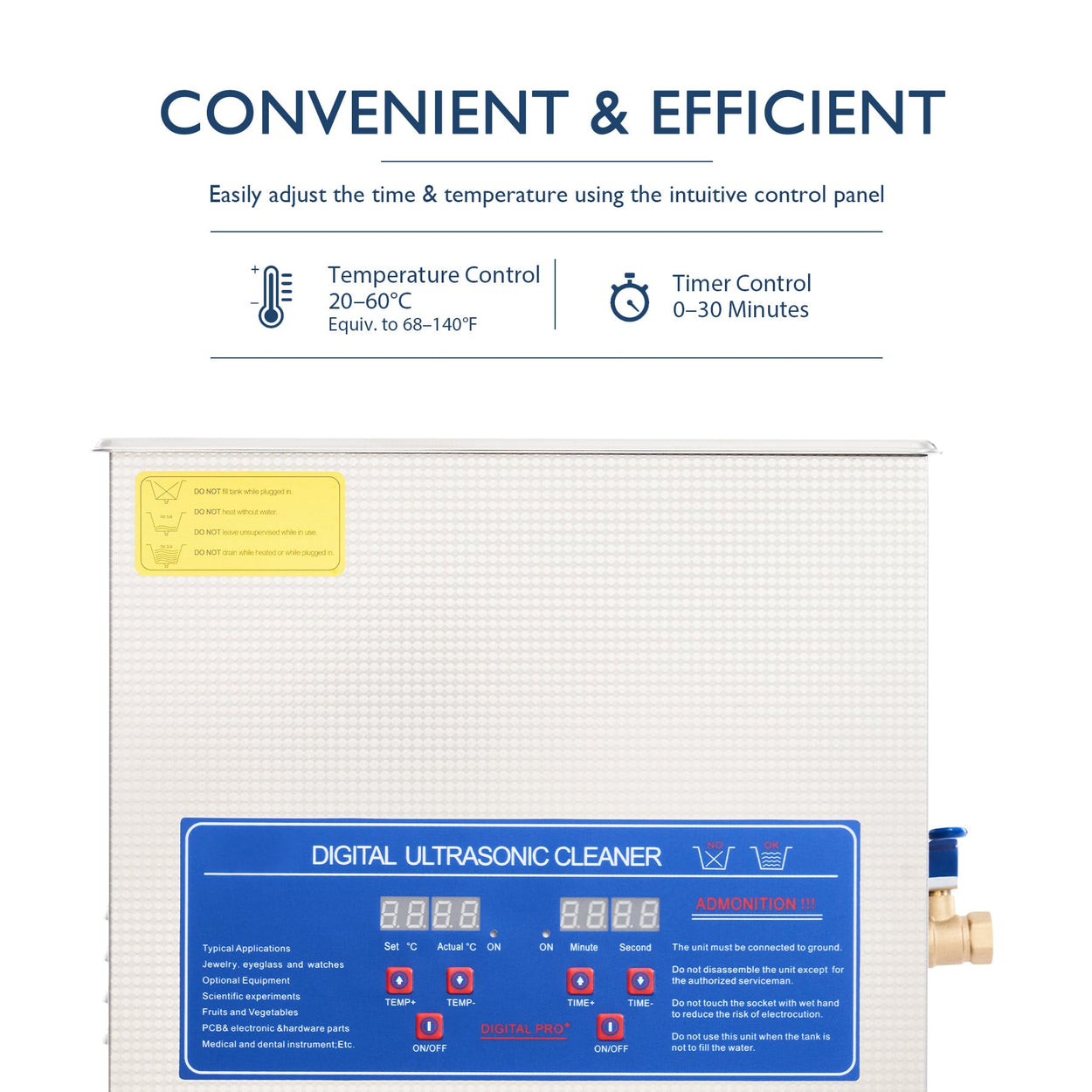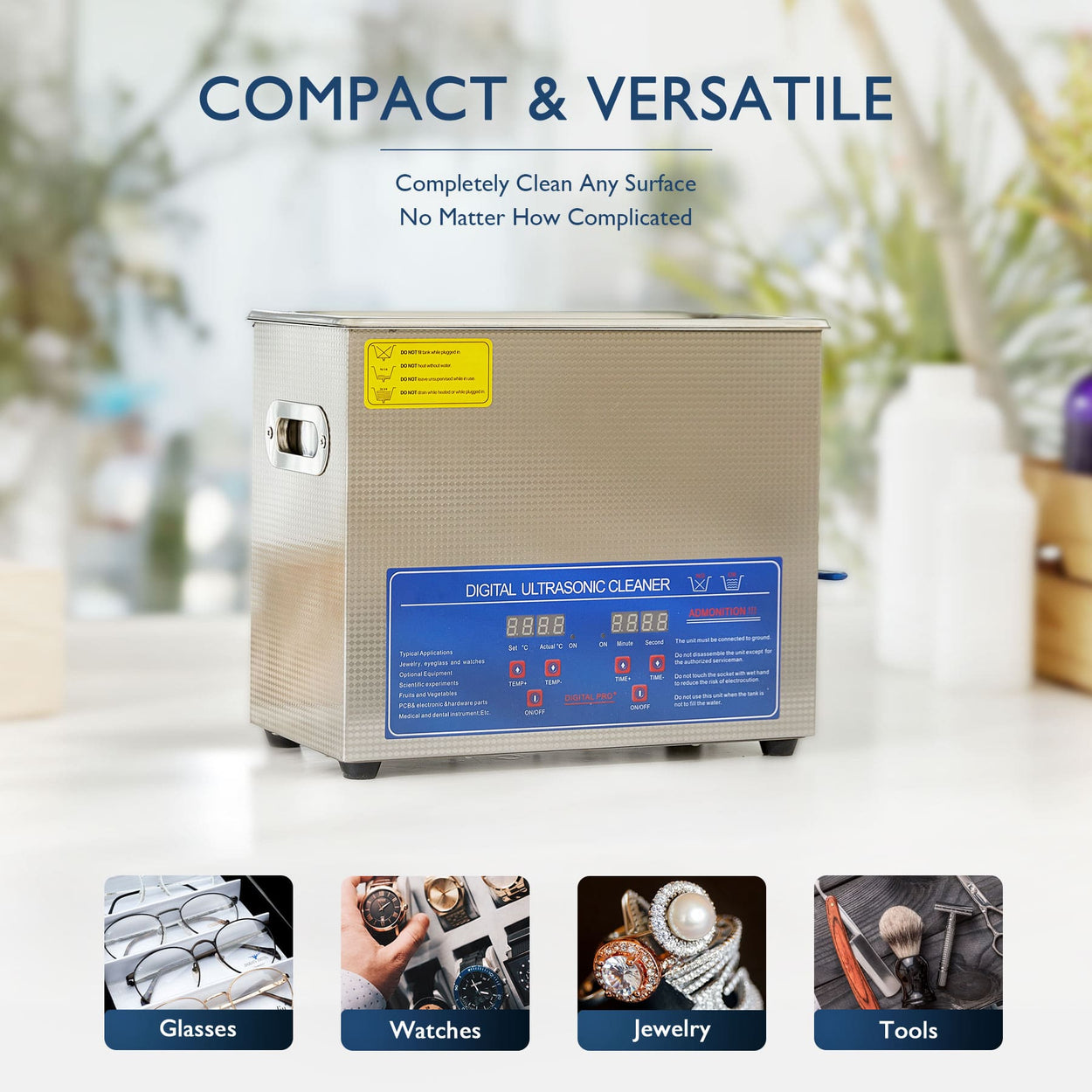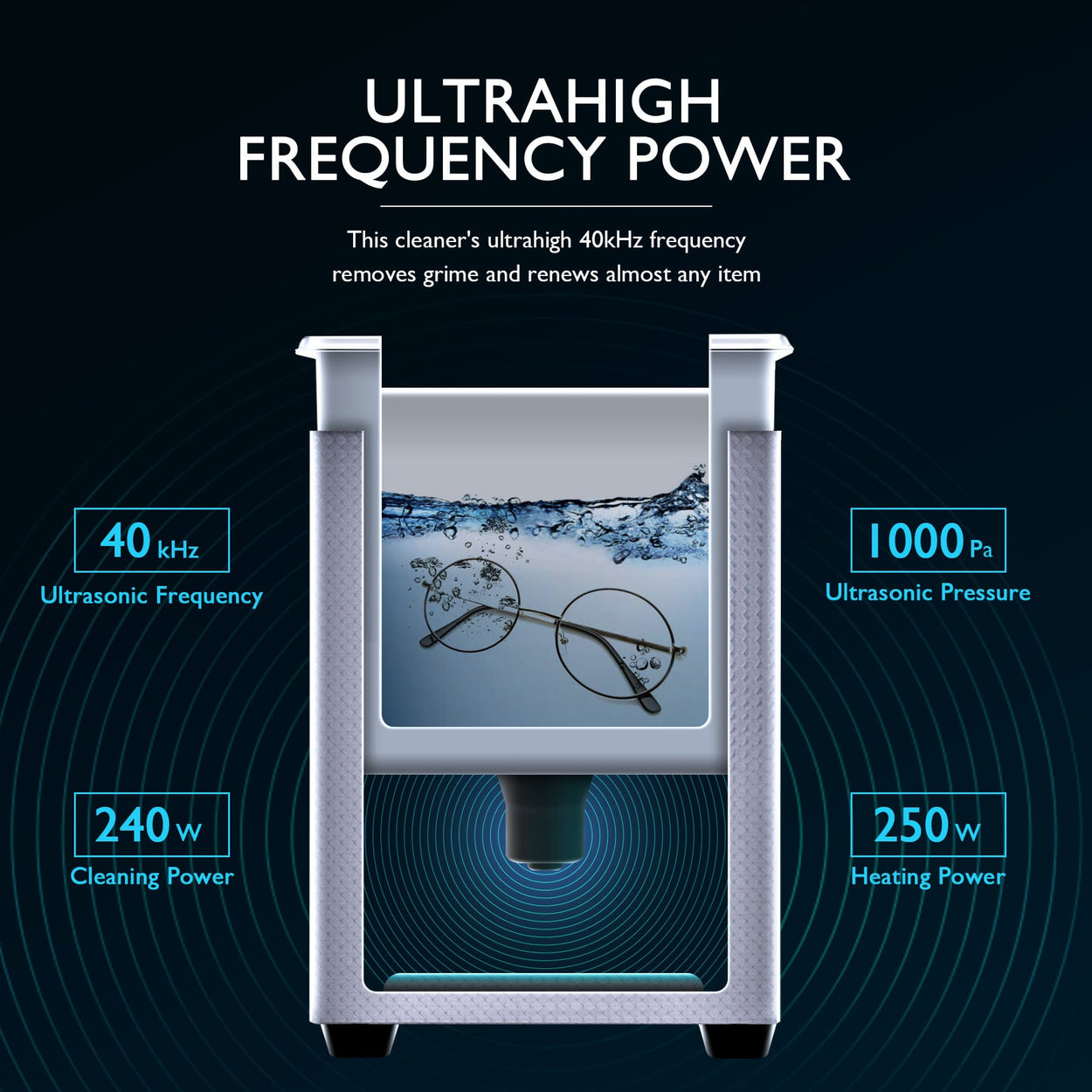 CO-Z
CO-Z Ultrasonic Cleaner with Heater & Timer, 2.6 gal Digital Sonic Cavitation Machine
Features:
STRONG CLEANING POWER: 4 ultrasonic transducers with 240W total power combine with 250W of heating power to easily sanitize valuables and small items. The latest technologies provide advanced cavitation, rust removal, and more.
THICKENED COMMERCIAL TANK: The heavy-duty 1.1mm stainless steel tank with 10L (2.6 Gal) volume easily endures years of heavy use. The integrated 11.8"×9.5"×5.9" cleaning basket keeps your gold and silver rings, jewelry, watches, glasses, gun parts, razors, carburetors, dentures, and retainers in place.
CONVENIENT SETTINGS: Use 104-140℉ (40-60℃) cleaning temperature range for optimal sanitation performance. Pre-set cleaning time options (1-30 minutes) provide a user-friendly experience. Performs best on small objects with flat surfaces and small holes, grooves, etc.
DIGITAL CONTROL PANEL: Easily monitor the machine's cleaning process through the LCD display with intuitive touch-button controls for the timer and temperature. Lower frequencies lead to better cleaning results but cause louder noises.
1-YEAR WARRANTY: B

acked by 1-year warranty for worry-free shopping; free exchange if the product is defective.
Product Description:
Built to Last
Enjoy years of dependable, quiet, and steady use,

thanks to the unibody 304 stainless steel basin,
noise-suppressing cover, & wobble proof rubber feet.
Industrial-Grade Cleaning
Let this 240W ultrasonic cleaner's 40kHz sound waves

do all the work for you, with the powerful cavitation
safely scouring even delicate & intricate surfaces,
removing any contaminant, tarnish, or build-up.
User-Friendly Design
Easily move the cleaner around wherever needed

with its comfy and convenient inset handles;
and rest assured that your item is held safely away
from walls inside the provided mesh basket.
Intuitive Digital Controls
Set the temperature up to 80°C (176°F) and cleaning time

up to 30 minutes to suit your needs. The 300W heater
provides even more efficient cleaning of dirt, paint,
and even the most stubborn stains.