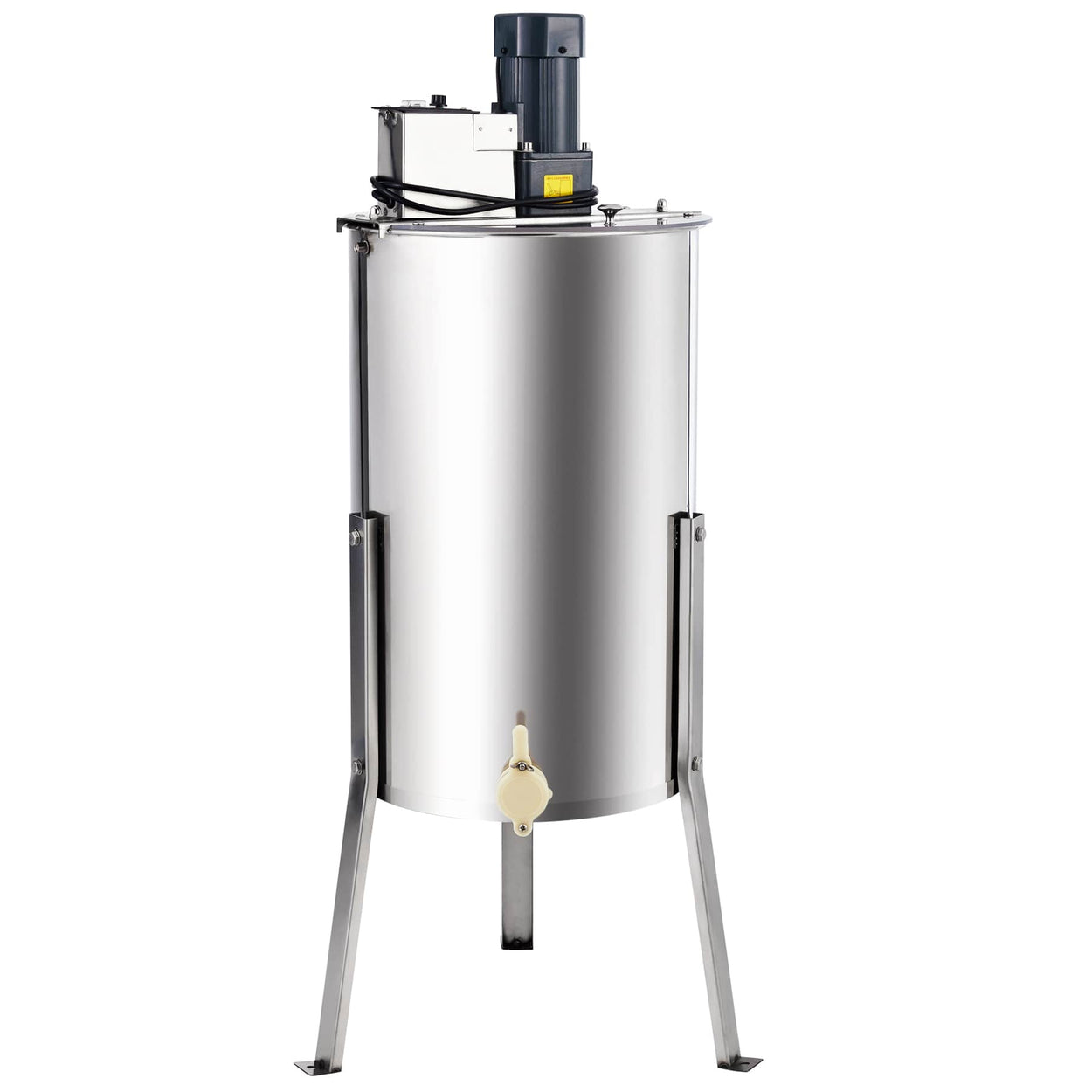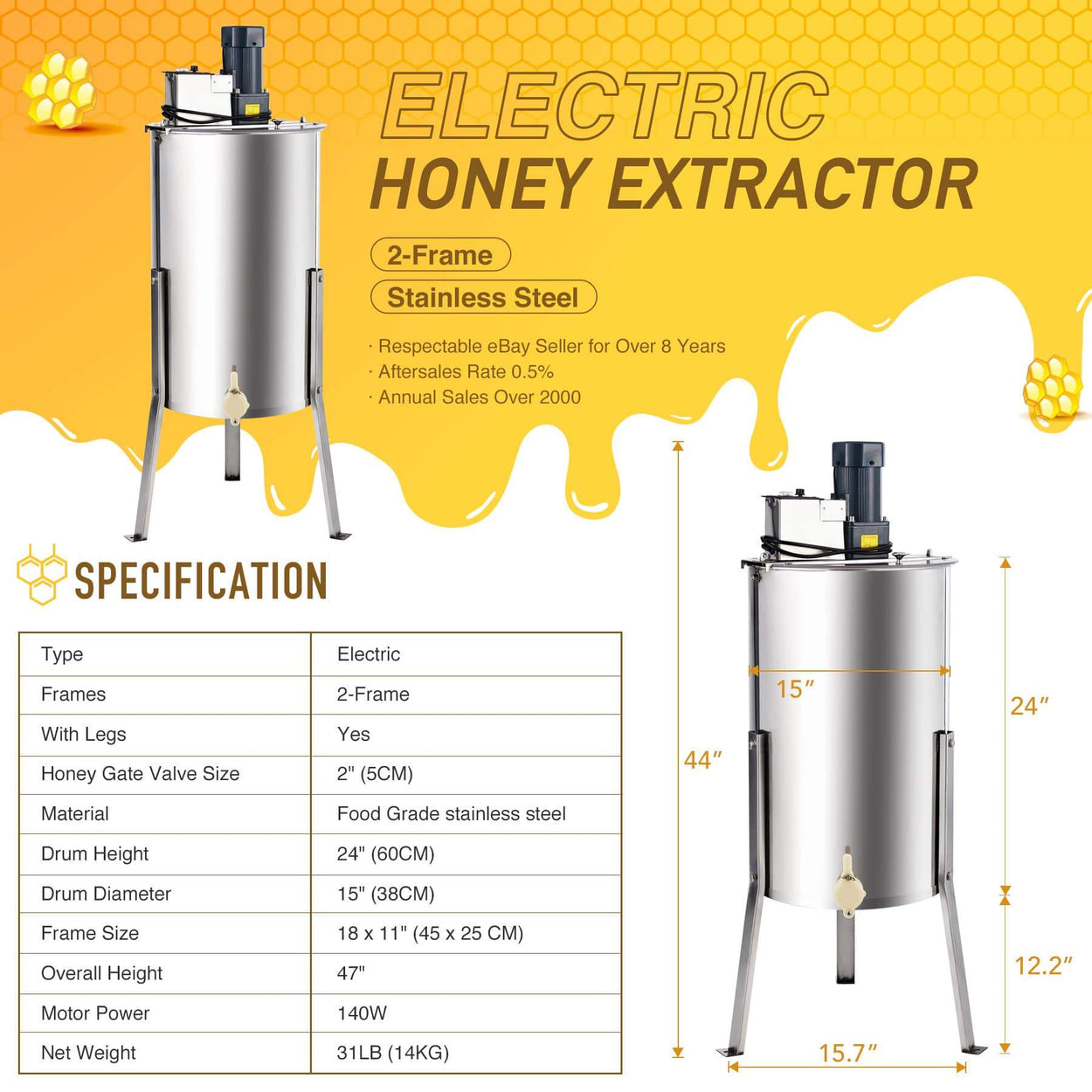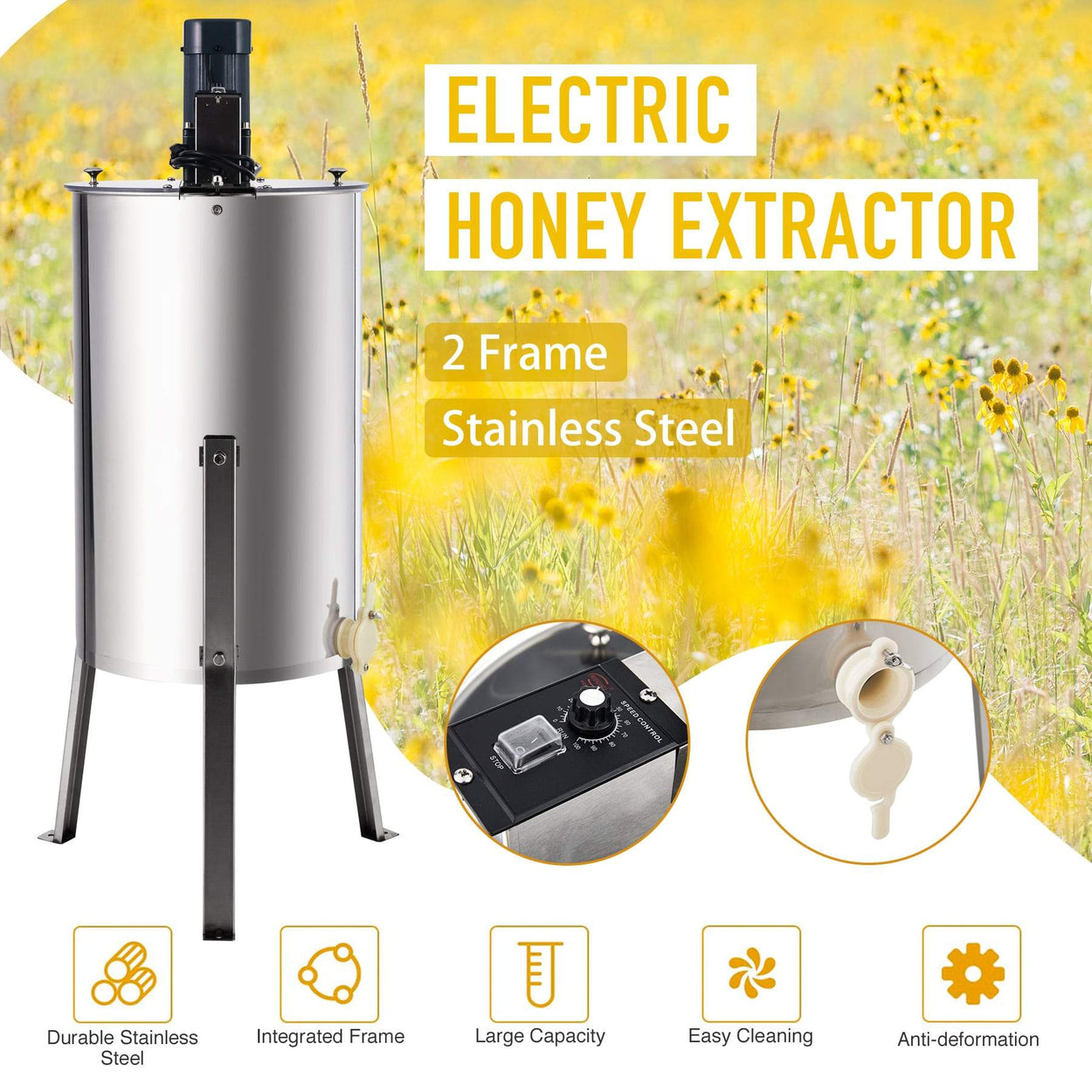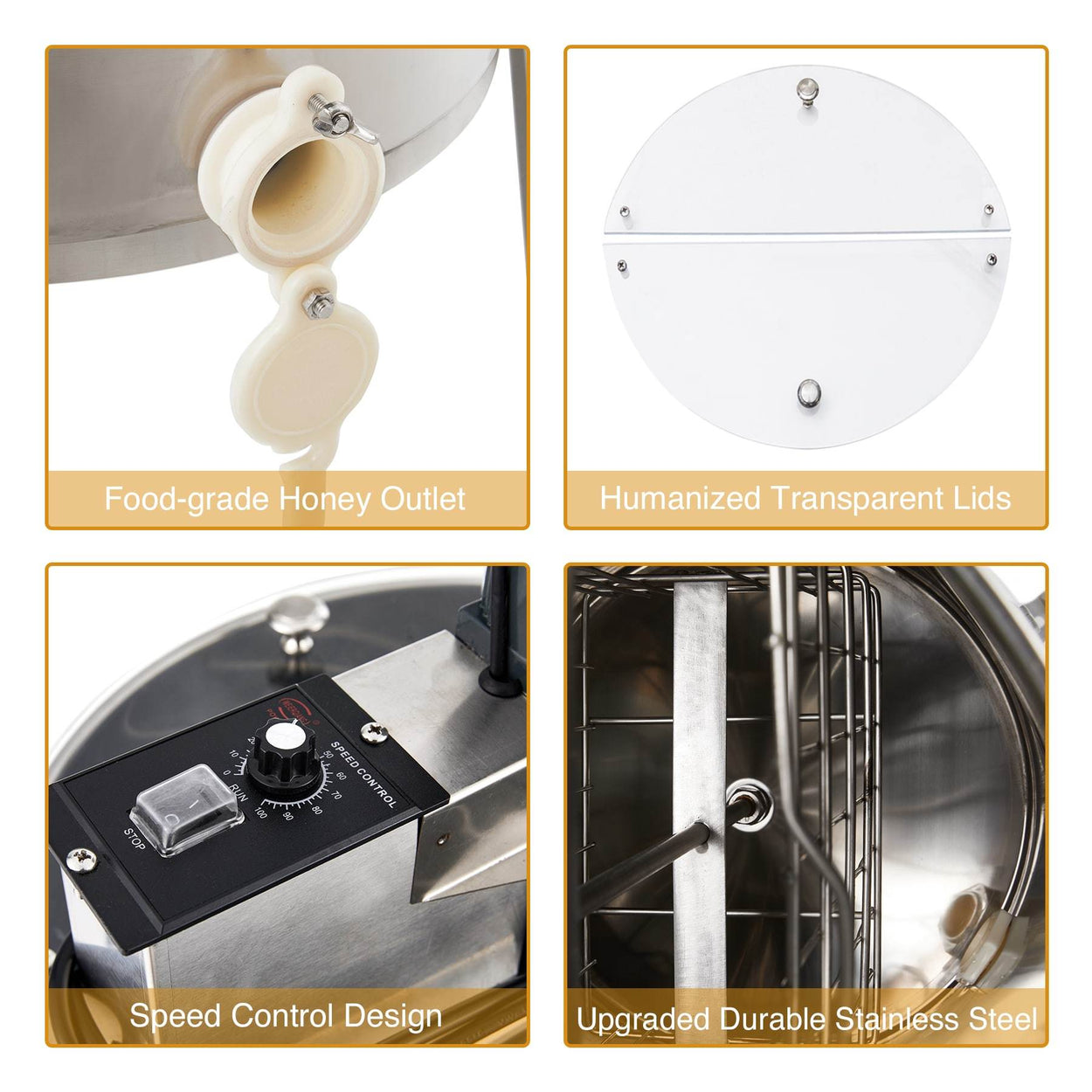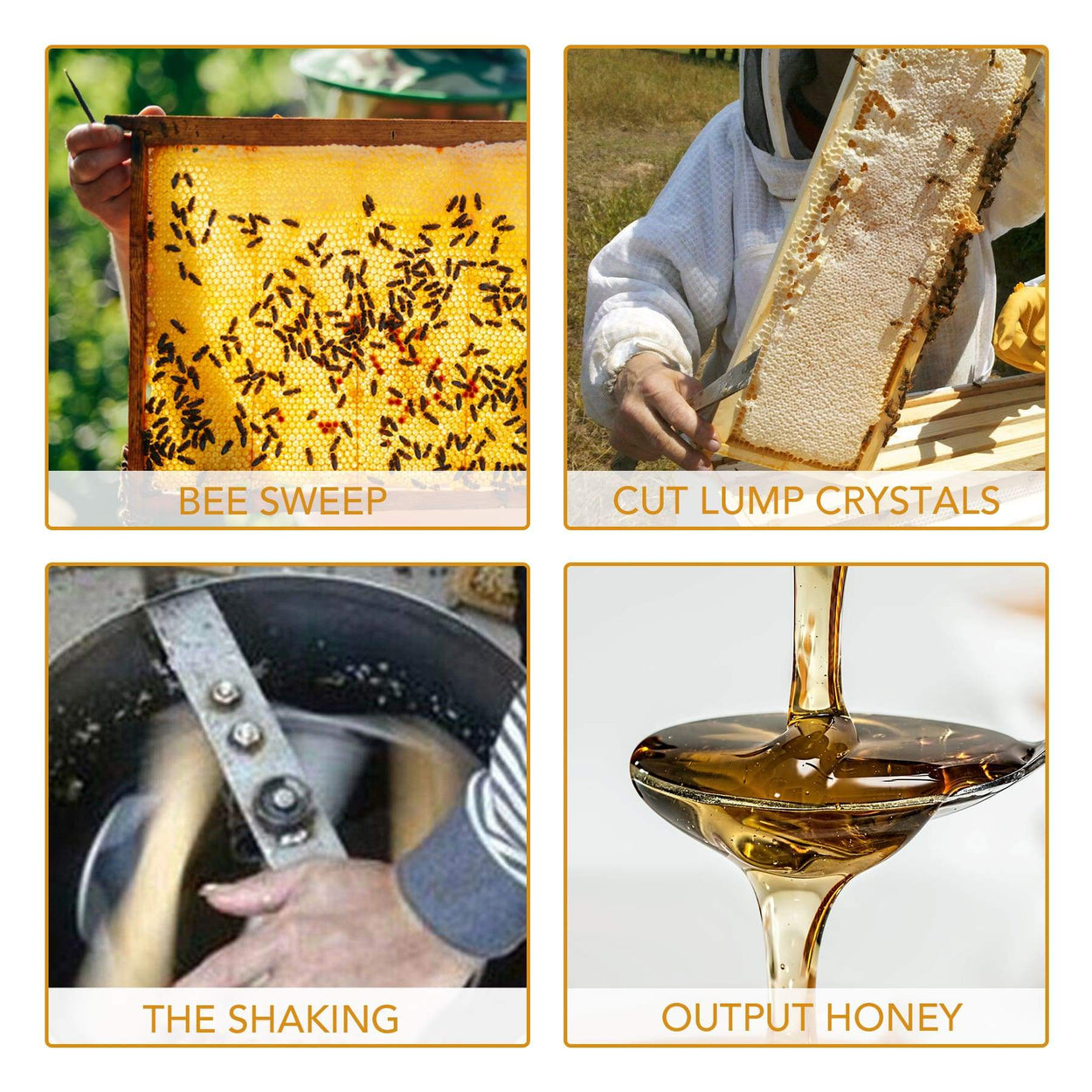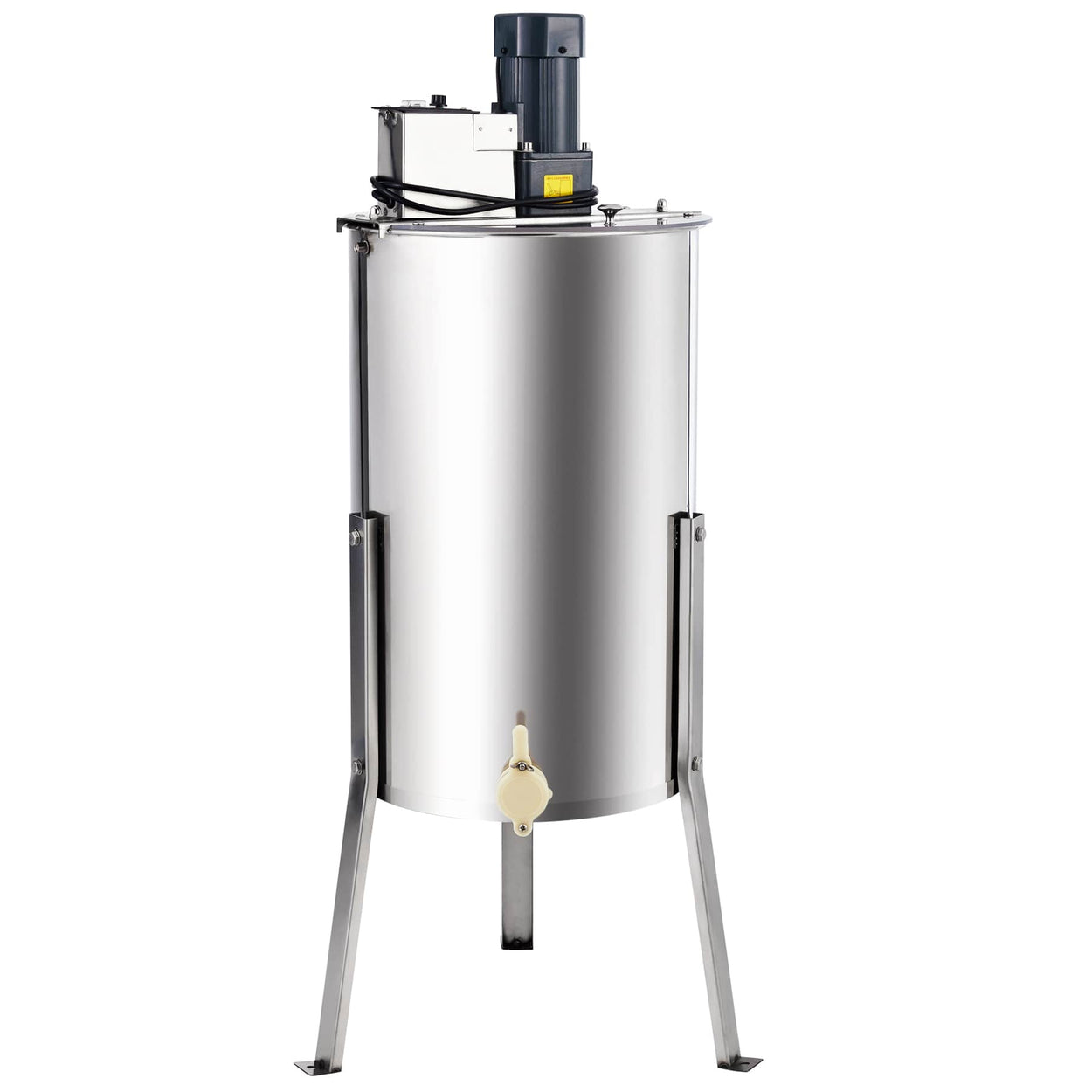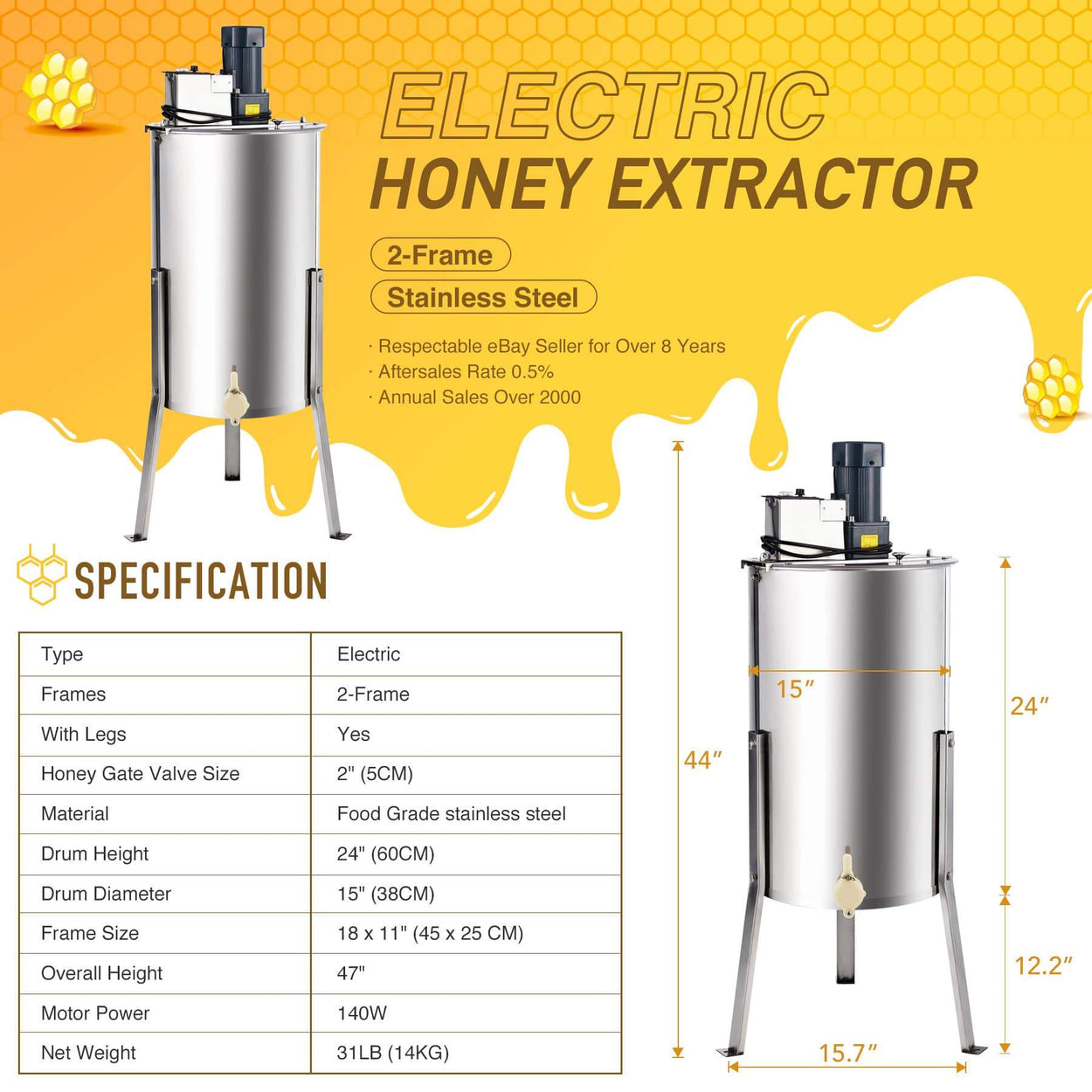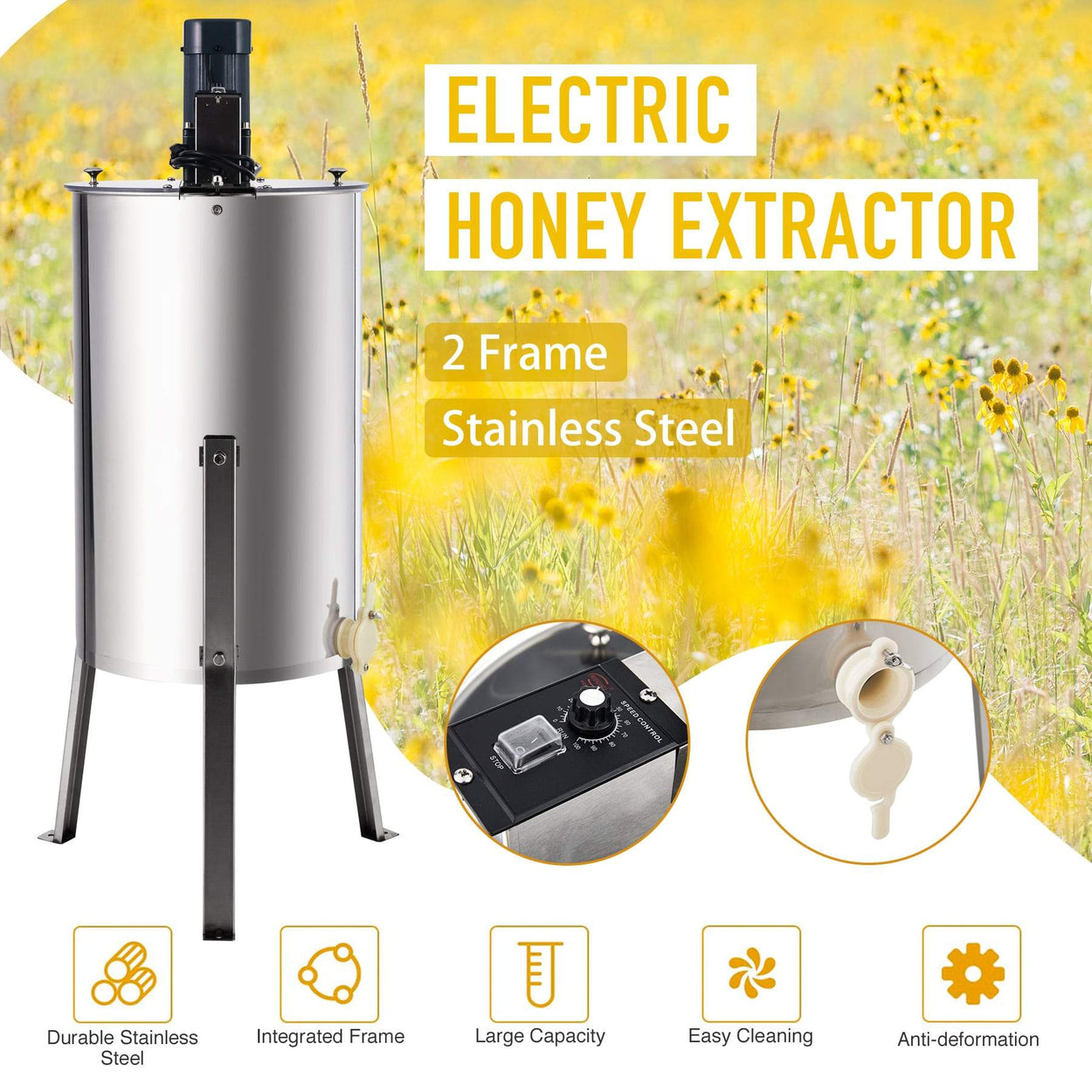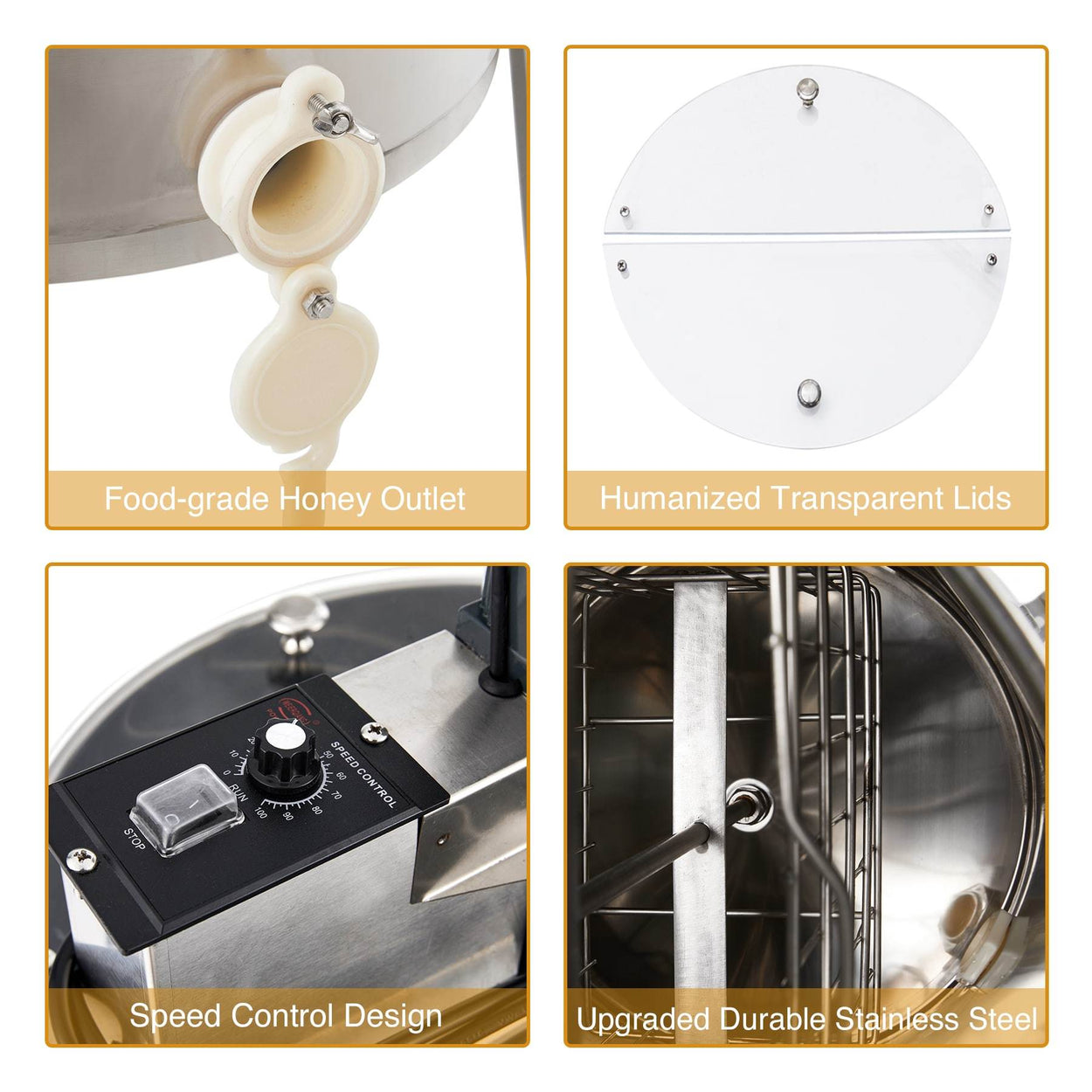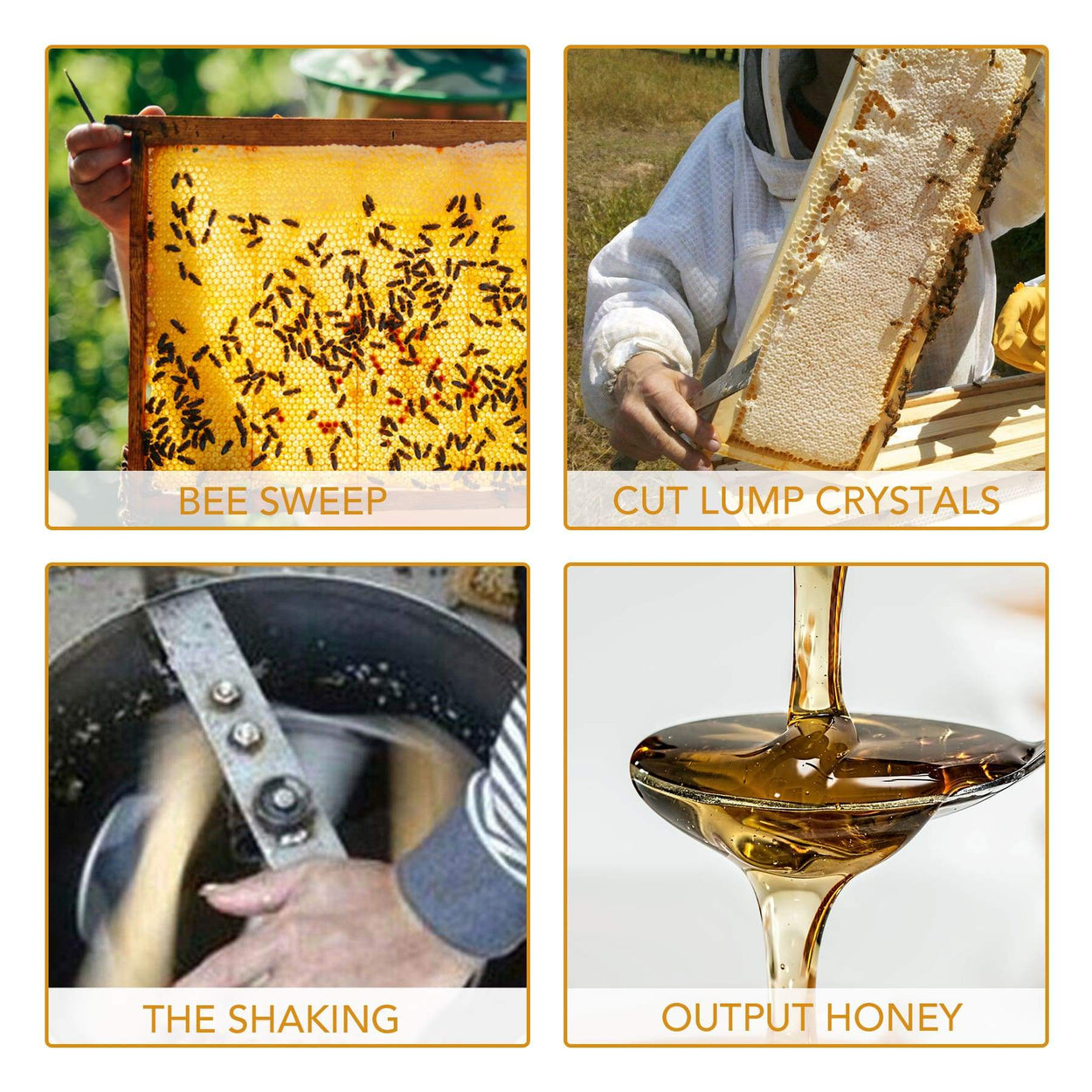 CO-Z
CO-Z Electric Honey Extractor 4 Frame, Honey Extractor Separator Bee Frame Spinner, Honeycomb Bee Frame Spinner, SS Motorized Honey Extractor Beekeeping Equipment Spinner Drum with Stand (4 Frame)
Features
Sturdy and Reliable Structure: This honey drum is built entirely with food-grade, polished stainless steel to resist rust and wear. Comes with adjustable legs to accommodate multiple heights.
High-Speed Motor: Our honey spinner has a motor power of 140W, 1.1A. Featuring a 1300rpm motor, variable speed options, and high precision bearings, this electric honey extractor has a higher speed and longer service life than others.
2-Frame Electric Extractor: This honey extractor can handle 2 standard frames at one time. The spinner racks will accommodate various size frames, from medium to shallow. The internal frame racks and spin action are designed to protect your honeycombs from damage, so your bees always get back to work quickly.
Dual Transparent Lid & Dispenser Valve: Honey flows down through the filter to the honey collector gate. Simply press the button to dispense. Two transparent plexiglass lids allow you to observe the entire extracting process from above.
Easy to Set Up: Includes easy setup instructions. Load the 2 honeycomb frame racks, use the control panel to start motorized rotation, and wait a short time for honey to flow down for harvest. An ideal choice for a small-scale honey farm or amateur beekeeper.
CO-Z 2-Frame Electric Honey Extractor
2-Frame Auto Extractor
Our spinner racks accommodate various size-frames, while the customizable speed setting protects the honeycombs from damage, so your bees can get straight to work again.
Highly Efficient Motor
The powerful 140W motor works at speeds up to 1300 rpm to provide you with years of speedy, effective, and convenient honey extraction.
User-Friendly Design
This extractor's tank features a rounded bottom to maximize honey flow; a leak-proof dispensing valve for convenient honey collection; and two transparent lids to let you observe the extracting process.
Easy Honey Collection

 

This electric honey extractor frees up your hands thanks to an efficient 140W motor that generates the centrifugal force for time and labor-saving honey extraction work.

 

Customized Speed

 

The extractor works at speeds up to 1300 rpm to meet your needs, whether you're looking for a speedy extraction, or a gentle spin to preserve your honeycombs.

 

Stabilizing Crossbeam

 

The robust crossbeam at the top of the barrel provides enhanced stability, even when the extractor is running at full speed.

 
Heavy-Duty Construction

 

This easy-to-clean honey extractor is made of food-grade stainless steel with seamless welding, resisting corrosion and wear for years of beekeeping fun.

 

Reliable Outlet Valve

 

The honey dispensing valve at the tank's base efficiently drains honey into your container or settling tank ready for filtering and storing.

 

Transparent Lids

 

The two clear acrylic lids allow you to observe the whole extraction process and check on your desired speed and duration.