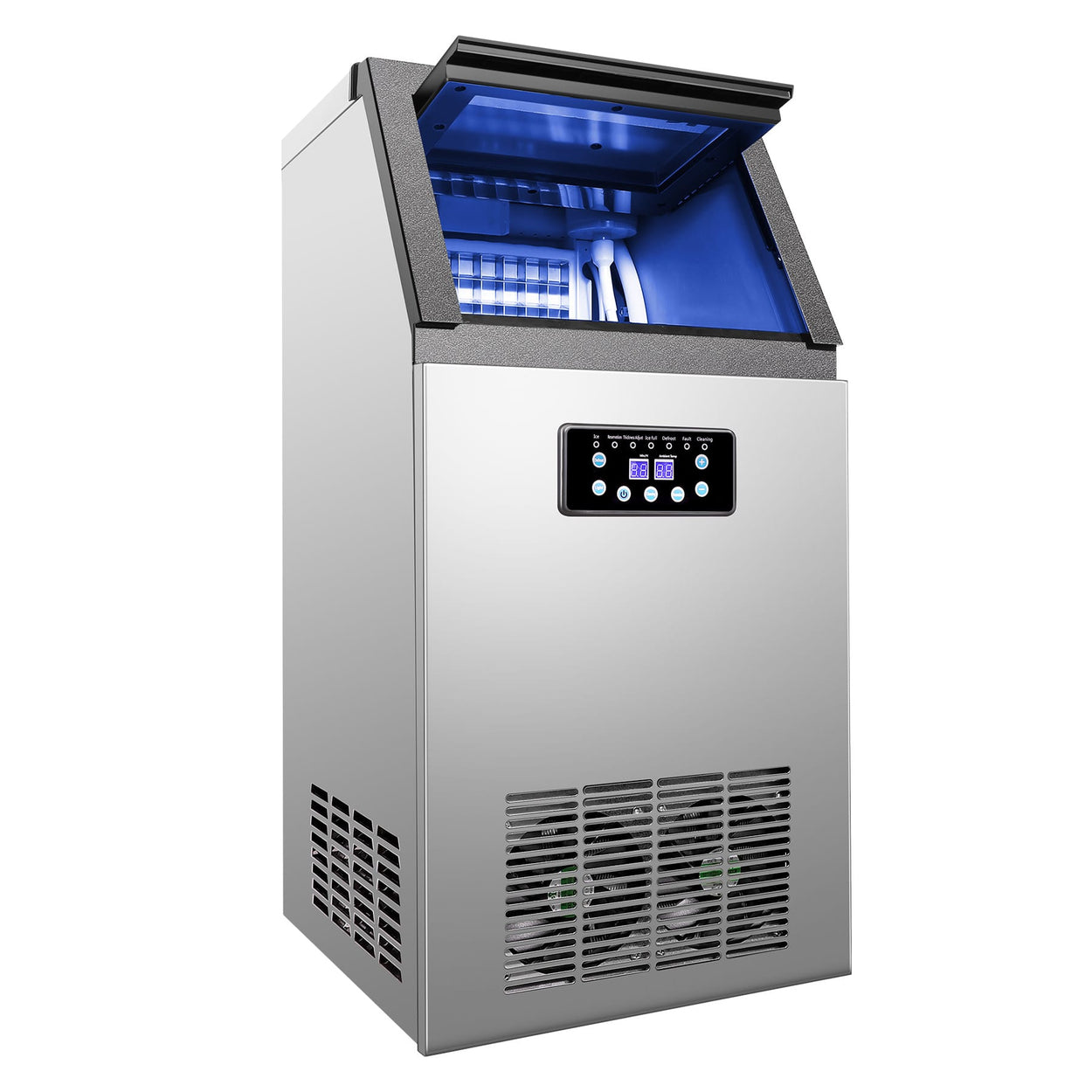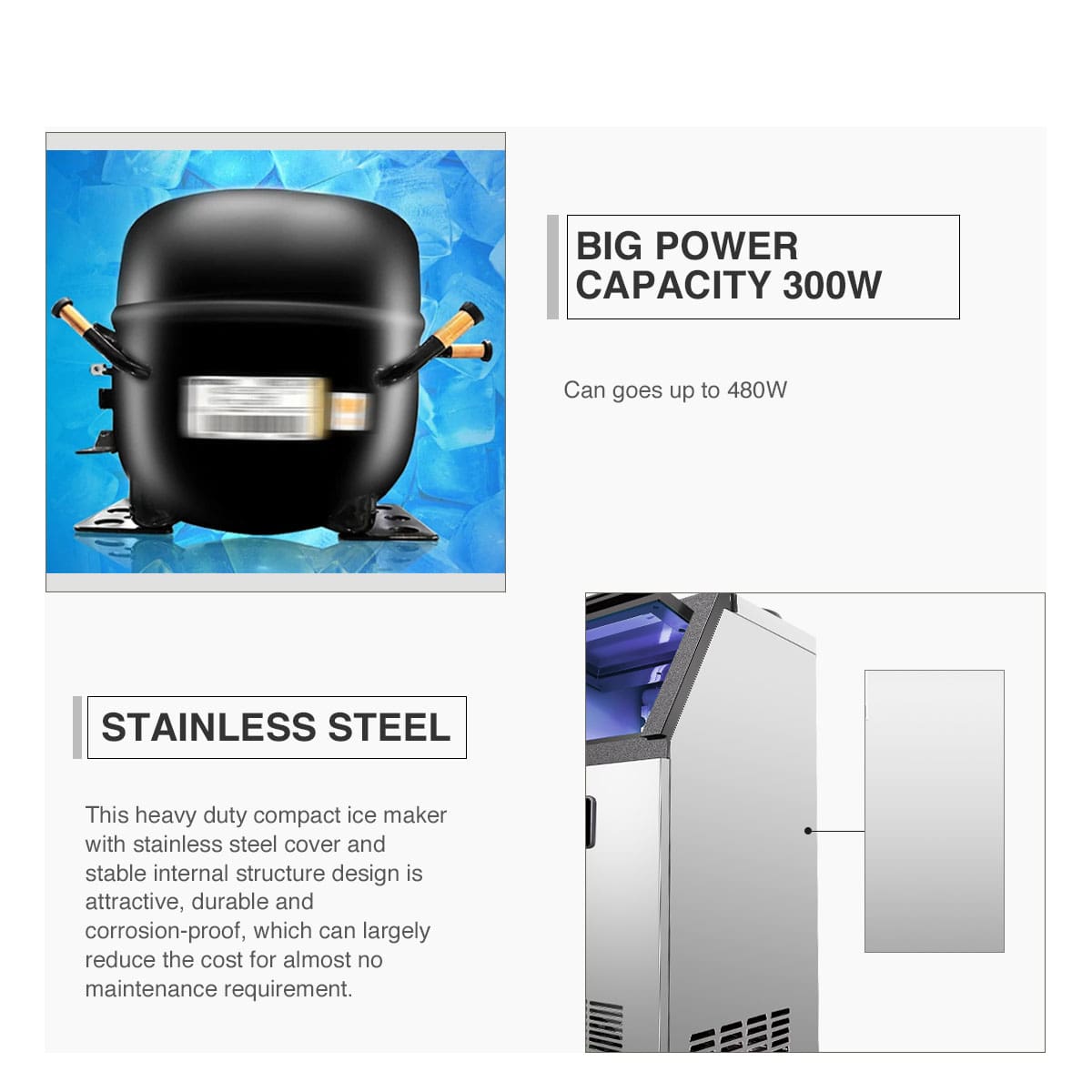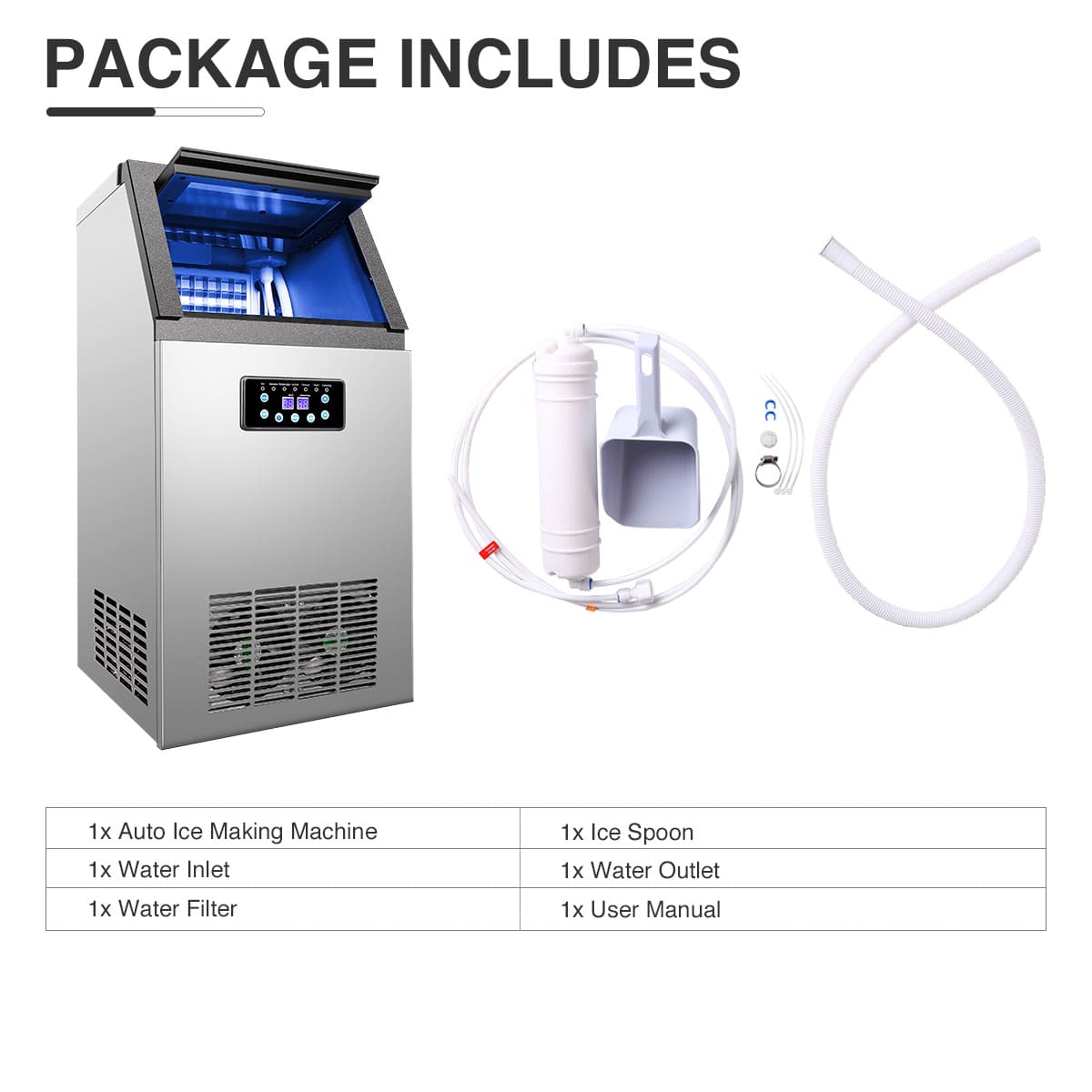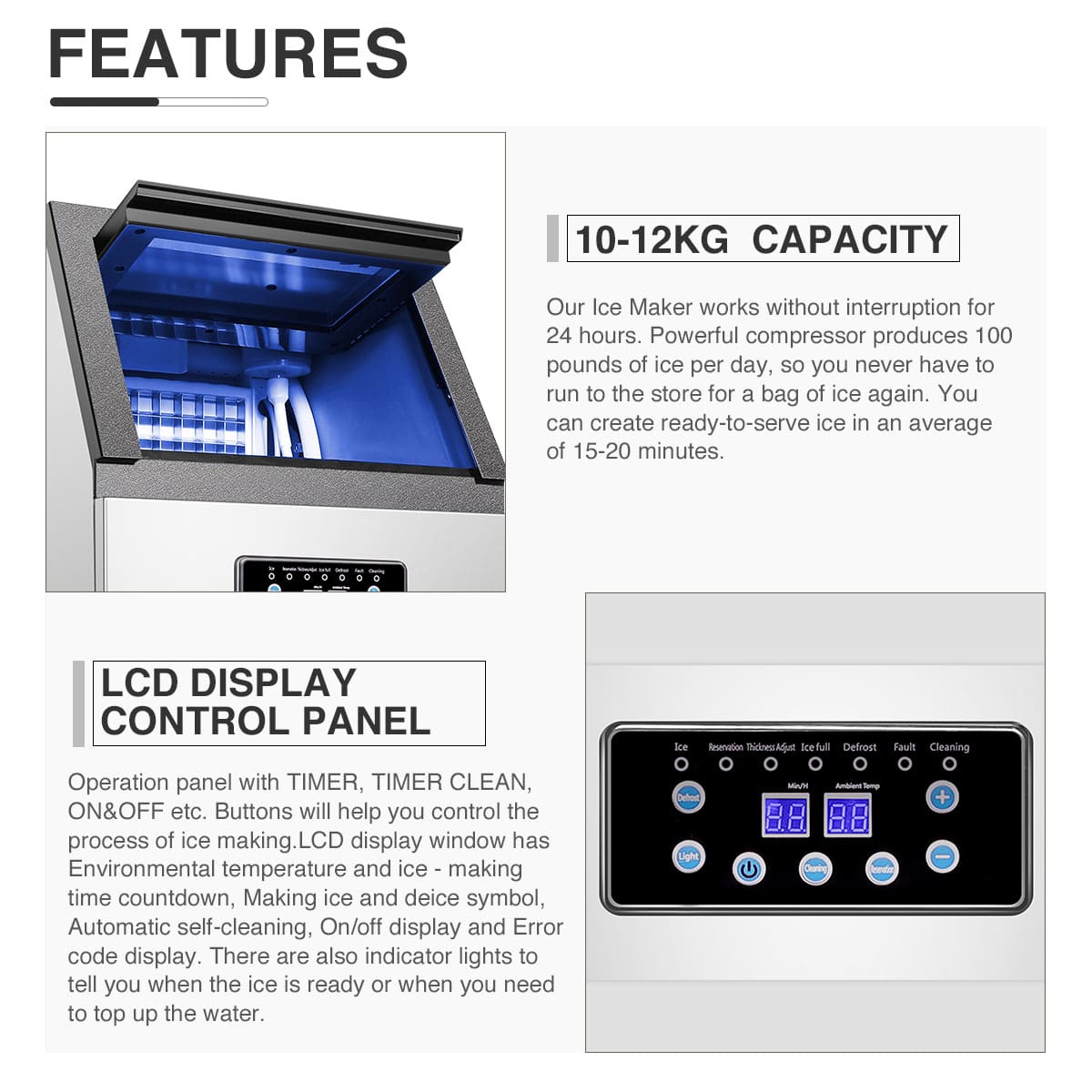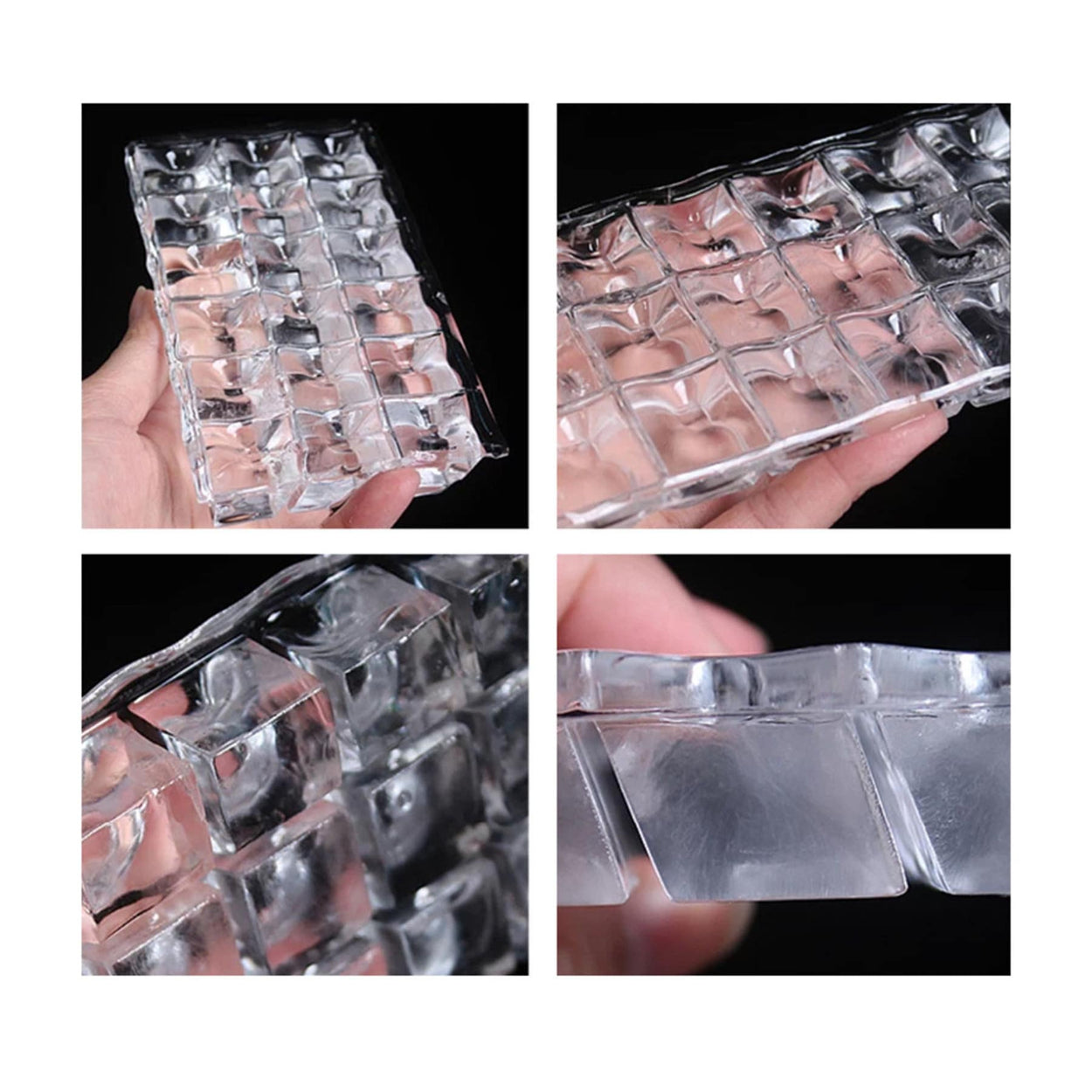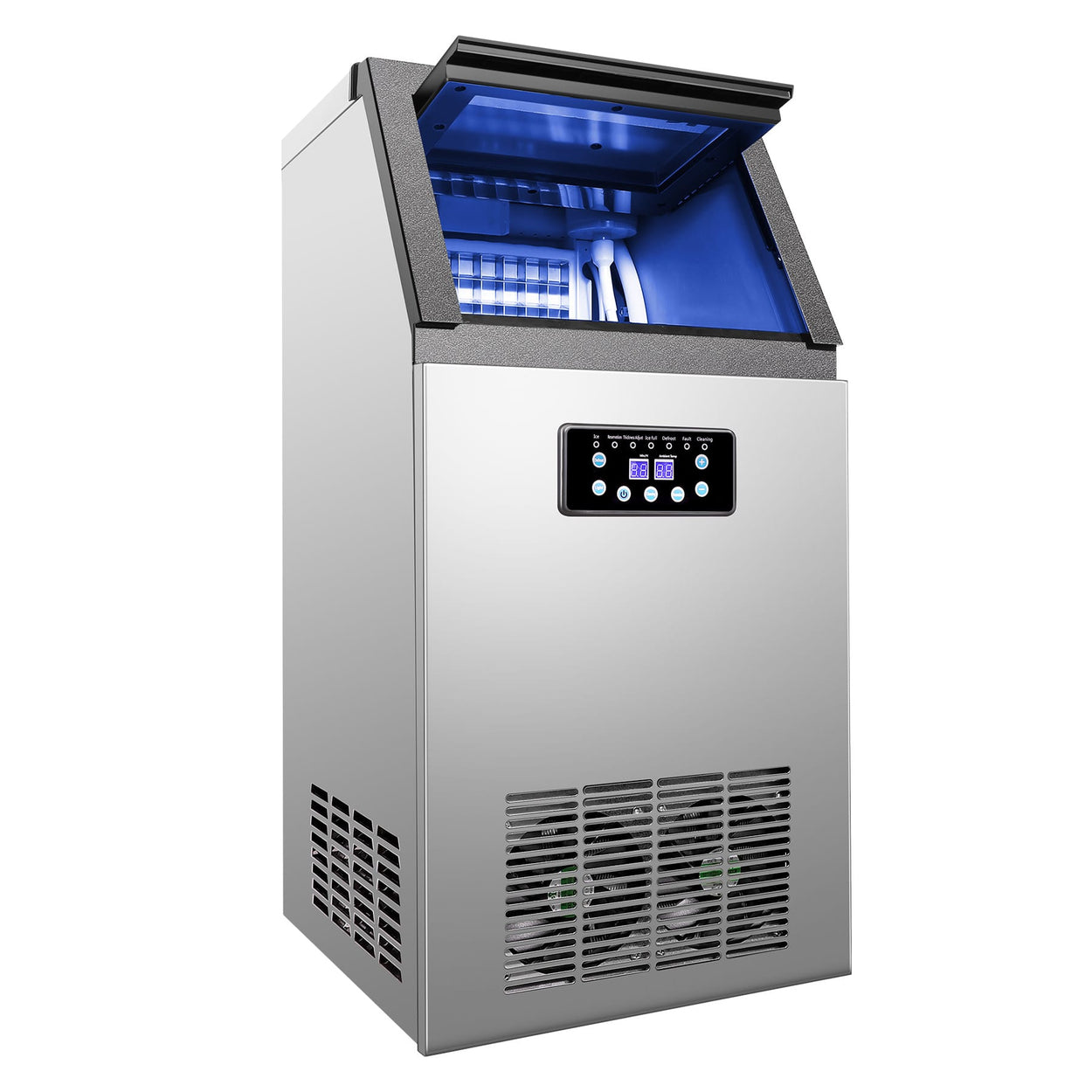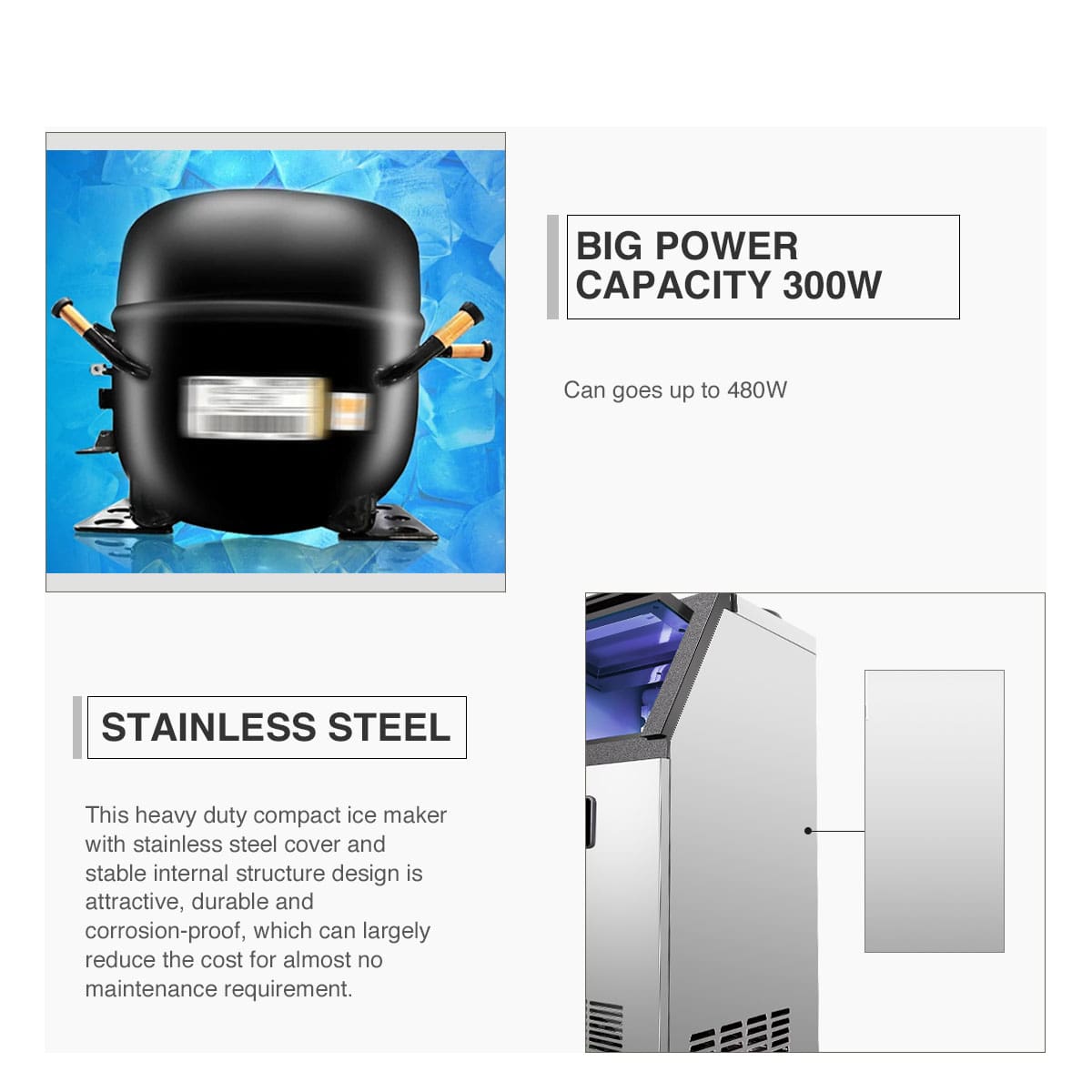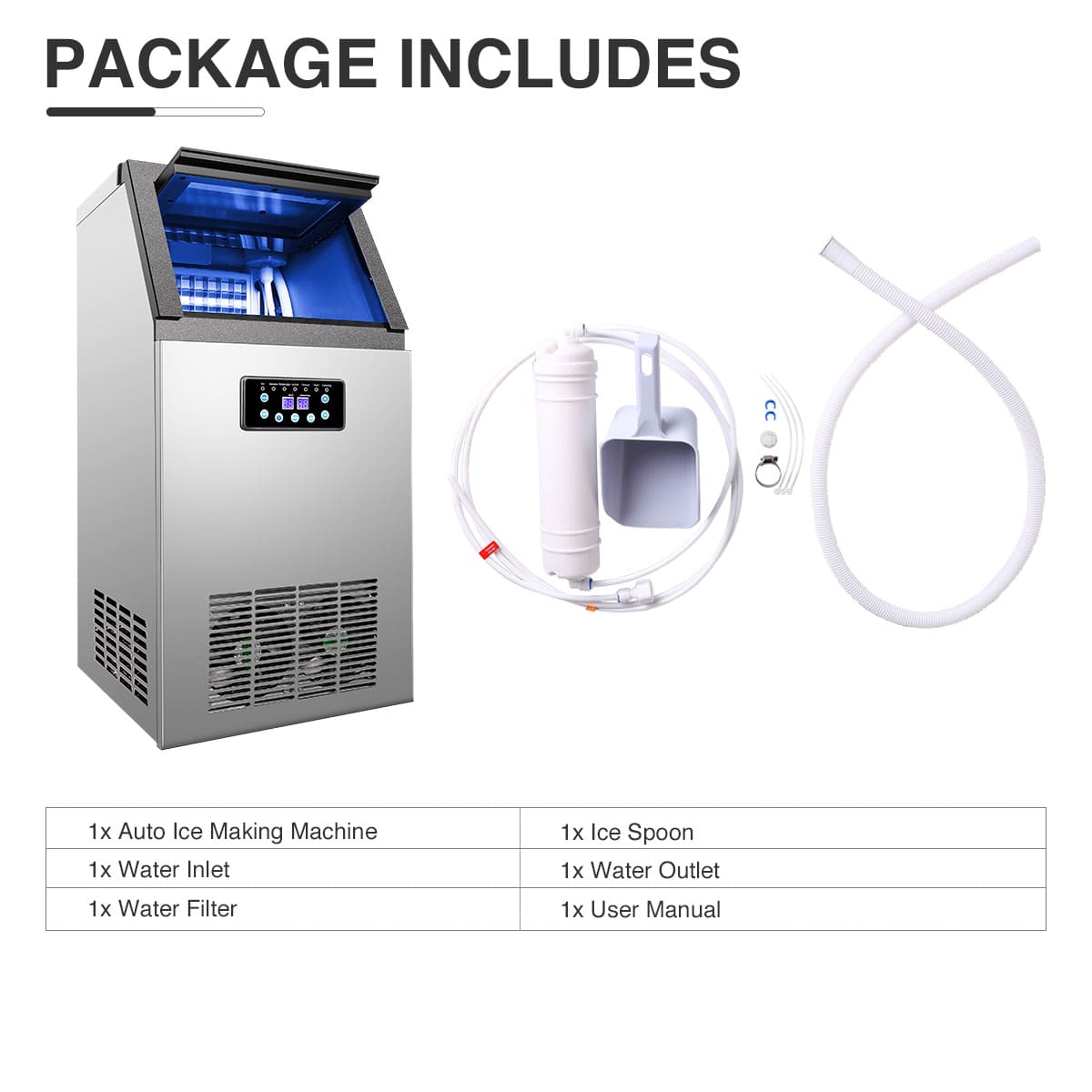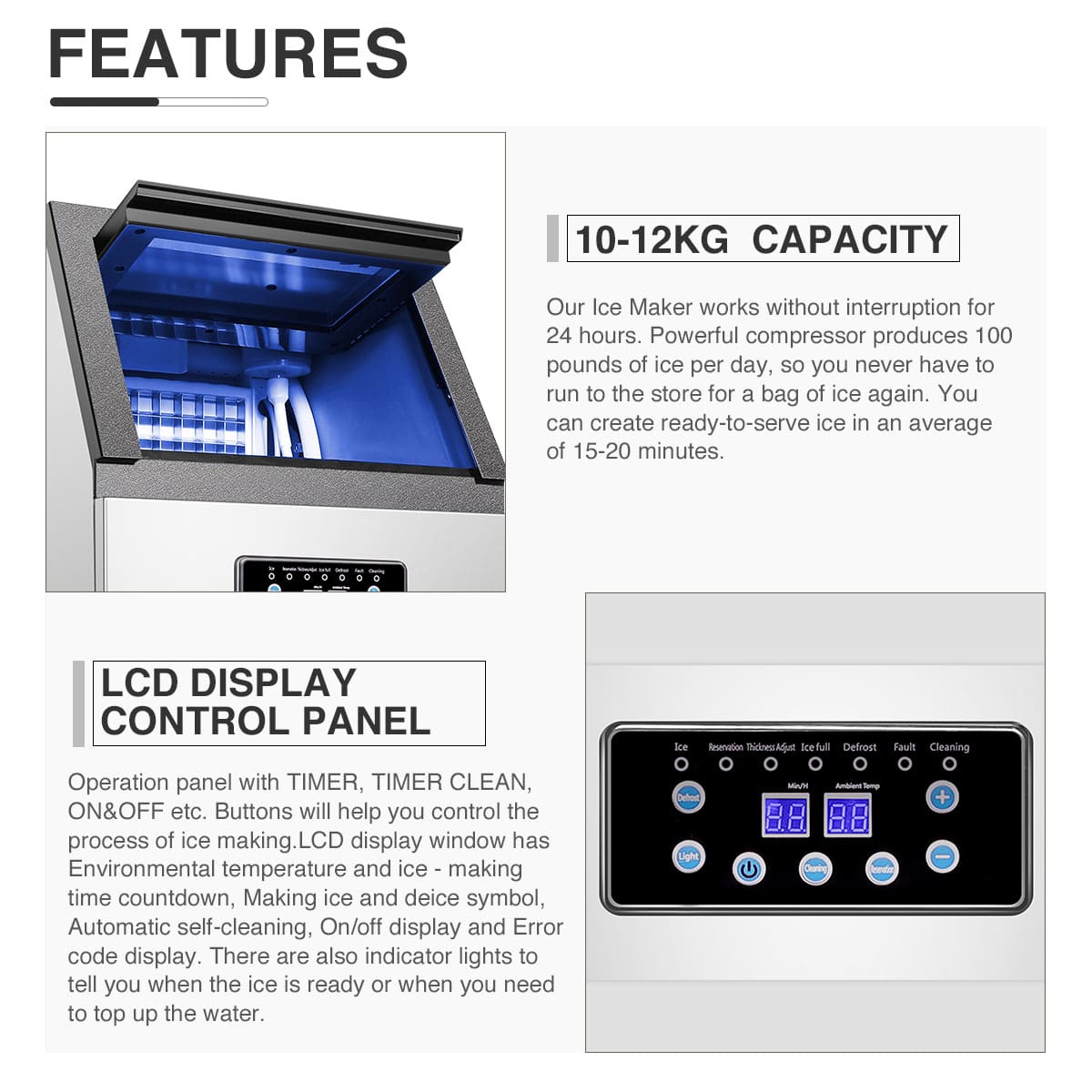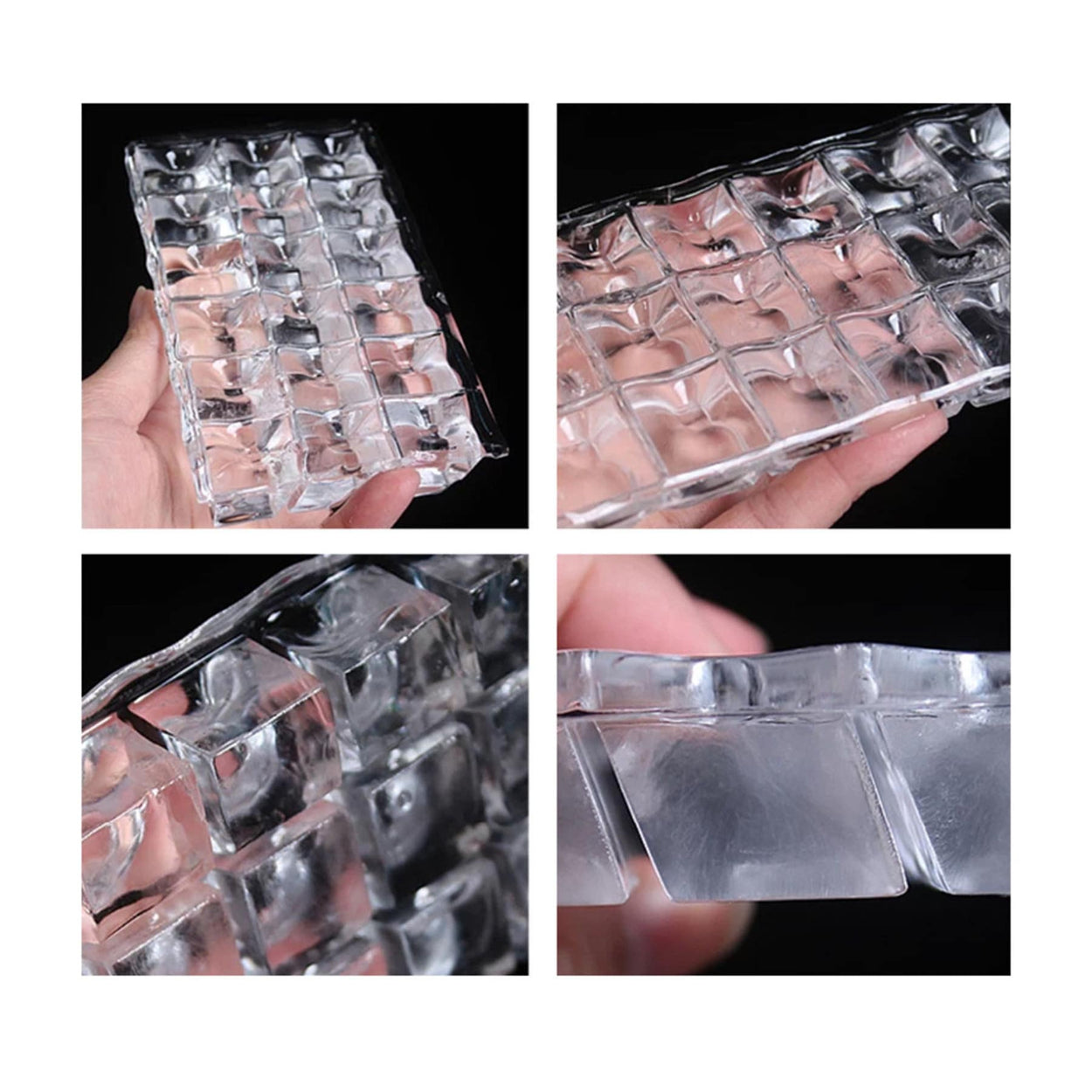 CO-Z
CO-Z Commercial Ice Maker 130LBS Freestanding Stainless Steel Built-in Ice Machine for Restaurant Bar, 4x9 Ice Cubes, LCD Panel,2 Way Water Supply
Features:
Small body, Great Ability: The 29.9*14.2*16.9 inch all-stainless steel body weighs 19.7 kg, which is smaller and lighter than ordinary commercial ice machines, but it is more efficient and functional
LCD Control Panel & Indicator Light: The LCD screen will display the ambient temperature and ice making time. It also includes functions such as automatic cleaning, on/off, defrosting, light on, and reservation, and when there is water shortage or the ice bucket is full, The system will sound an alarm.
Two Water Inlet Methods: One is to use a water pipe to connect to the faucet, and the other is to install bottled water on the top hole.
Super Quiet & Heat Dissipation: Using an upgraded compressor, the noise can be controlled below 40db, and the built-in double exhaust fan can greatly reduce the temperature of the machine during operation. As we all know, a noisy and hot back kitchen is annoying.
High Efficiency Ice Making: This ice maker uses a motor with a power of up to 480W, which can make ice cubes in 15-20 minutes. It can produce 130lbs of ice cubes per day, and each tray can store 36 cubes.
Specifications:
Voltage: 110-120V              
Power capacity: 300W (up to 480W)
Number of ice cubes: 36pcs
Water inlet source: bottled water or tap water (with a filter)
Cooling method: air cooling
Refrigerant: R134a/100g
Ice capacity: 130lbs/24h
Ice storage: 22lbs
Package includes:
1*Auto ice making machine
1*Water inlet pipe
1*Water filter
1*Ice Scoop
1*Water outlet pipe
1*User manual