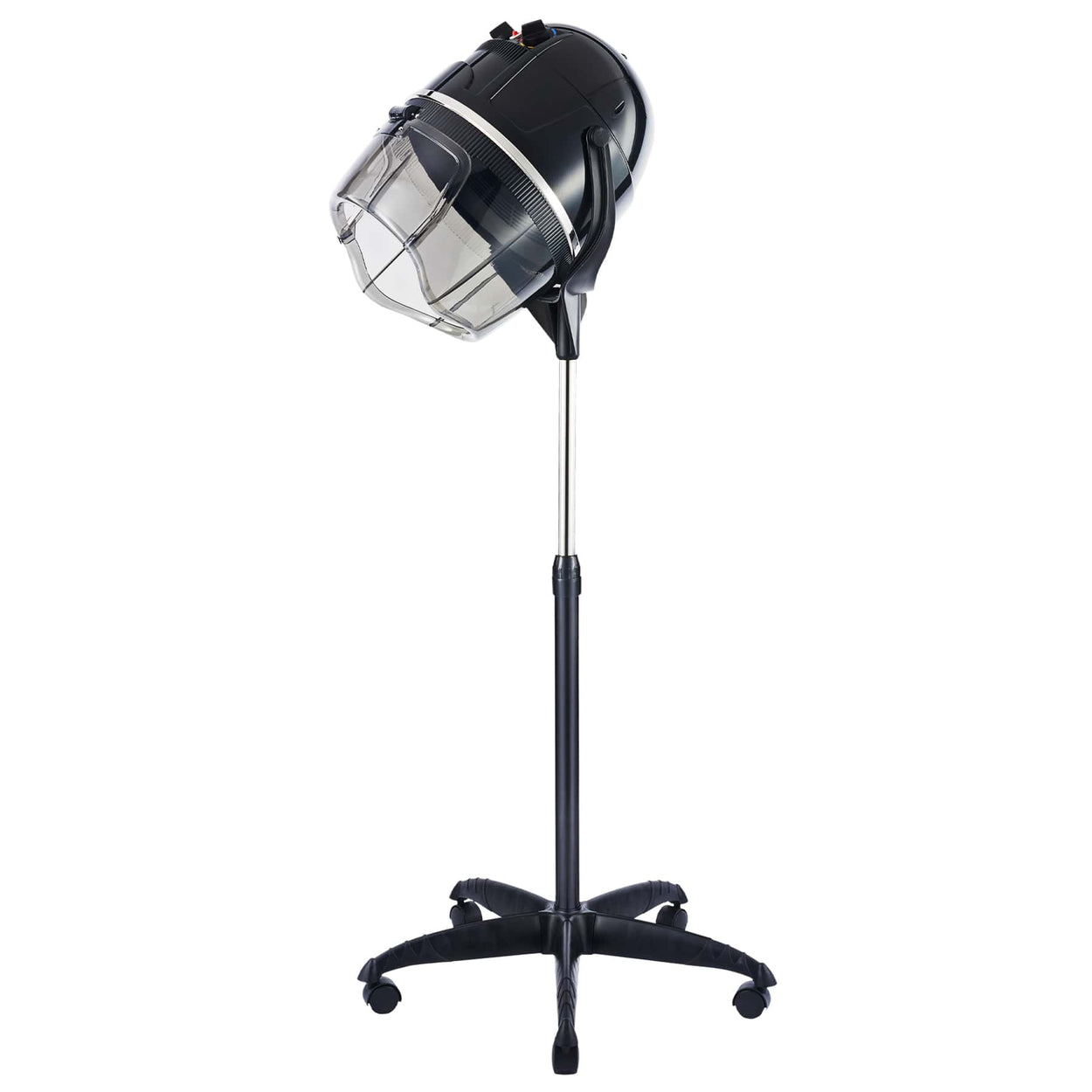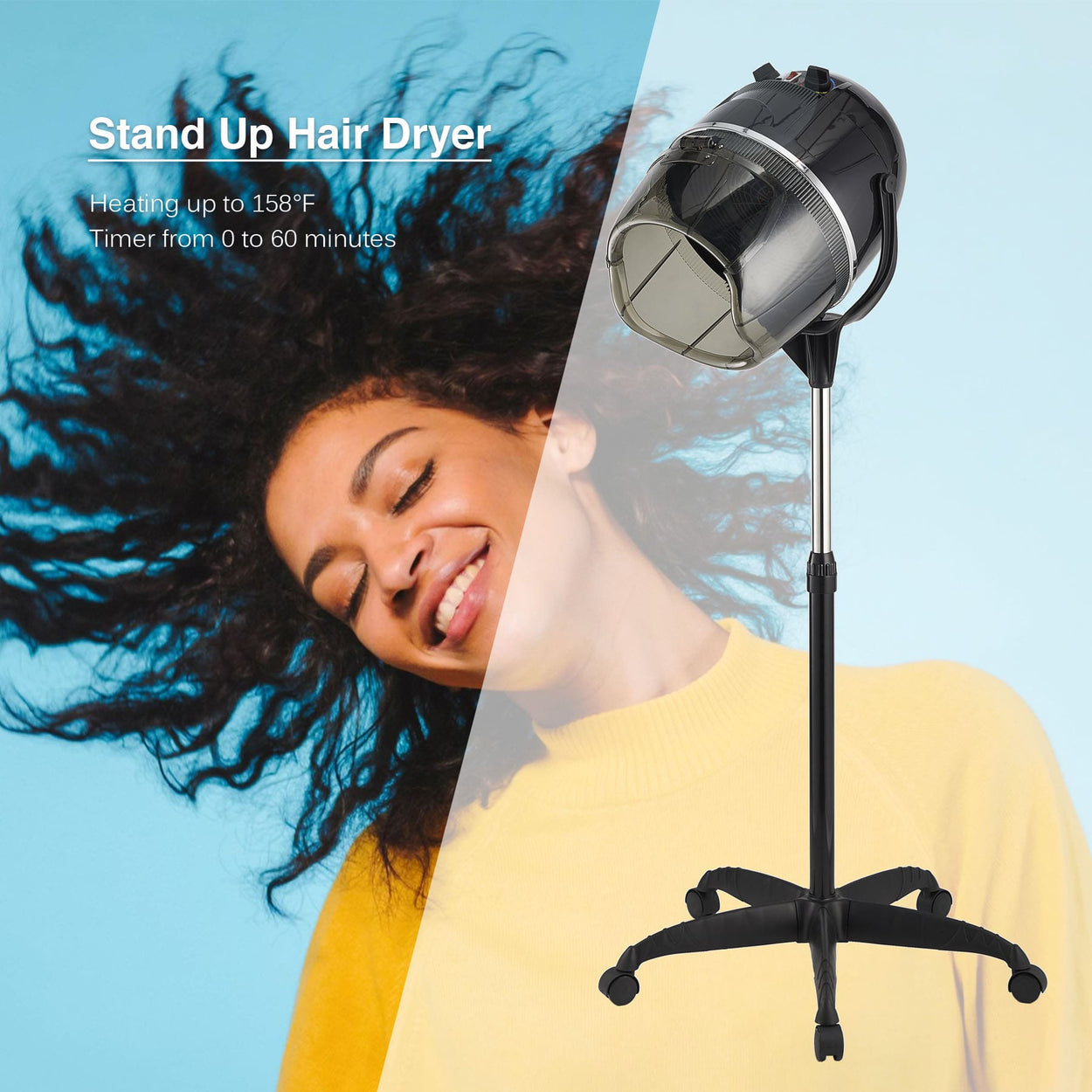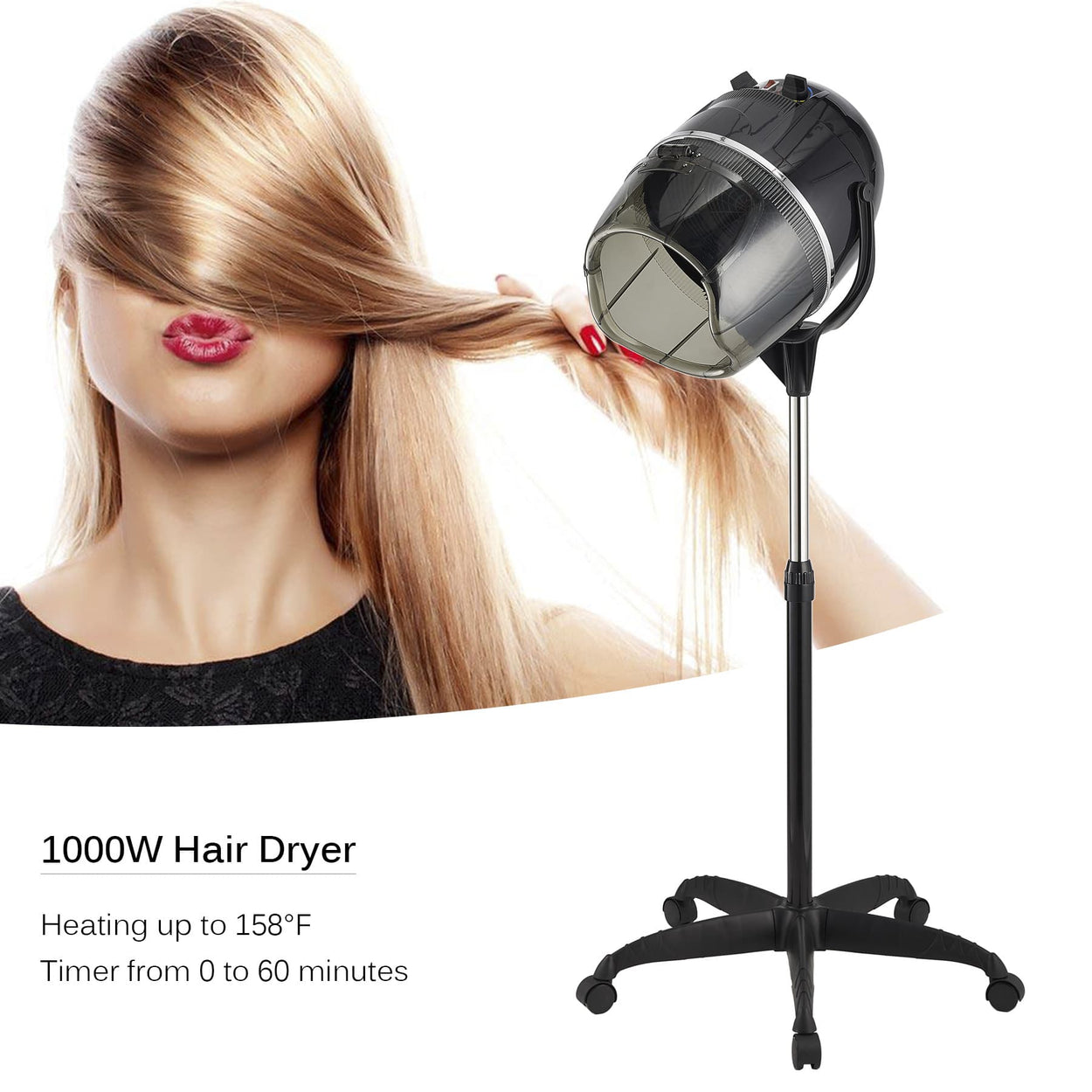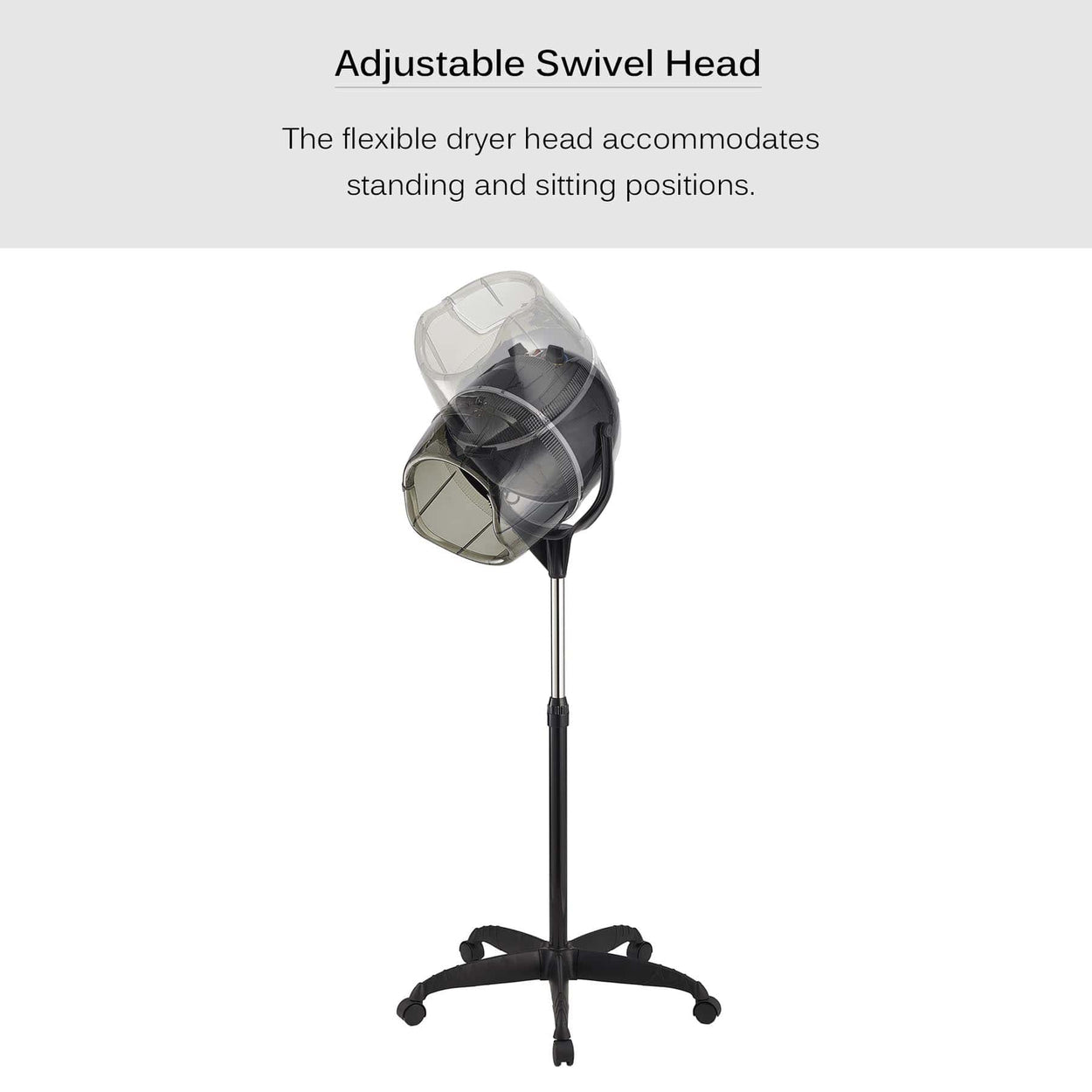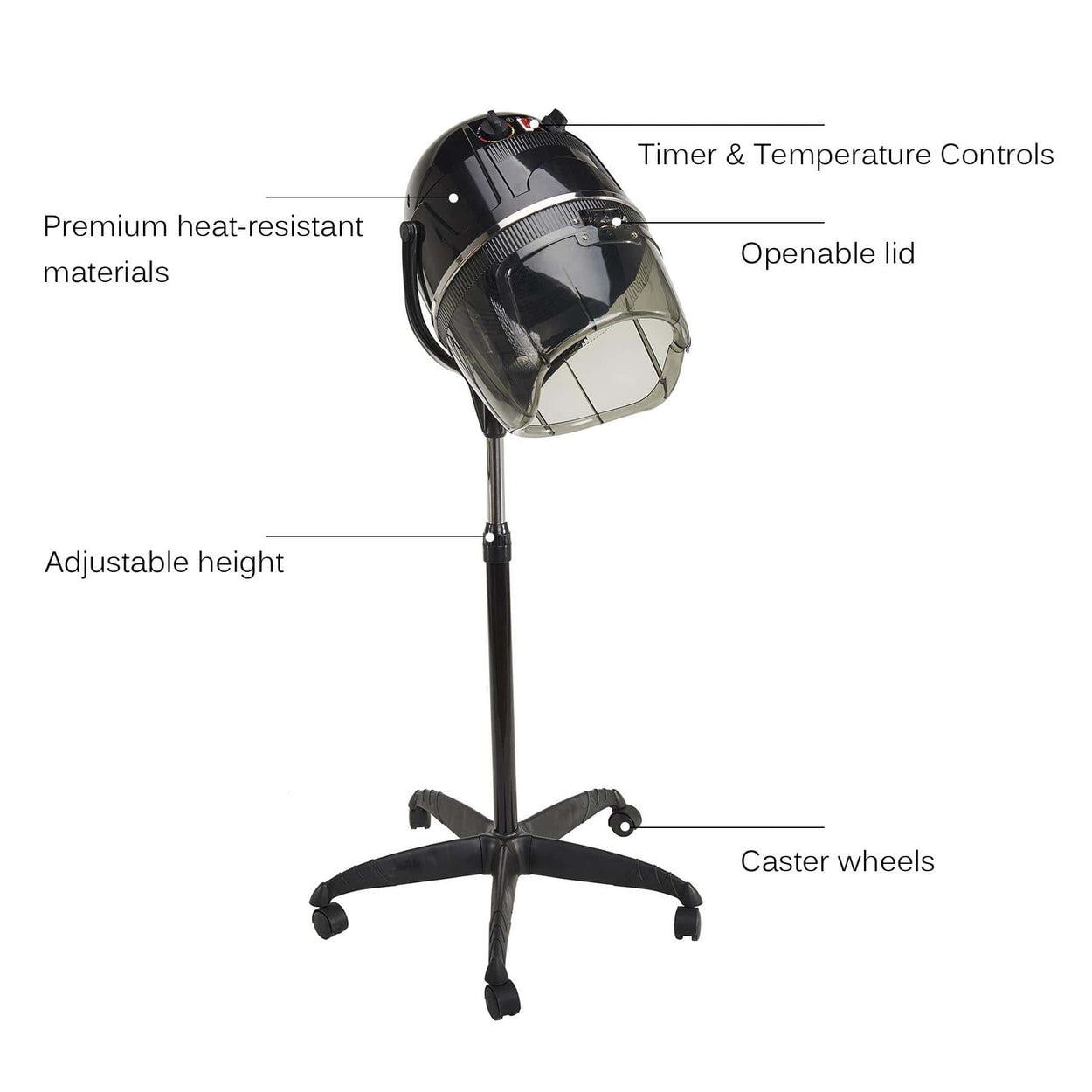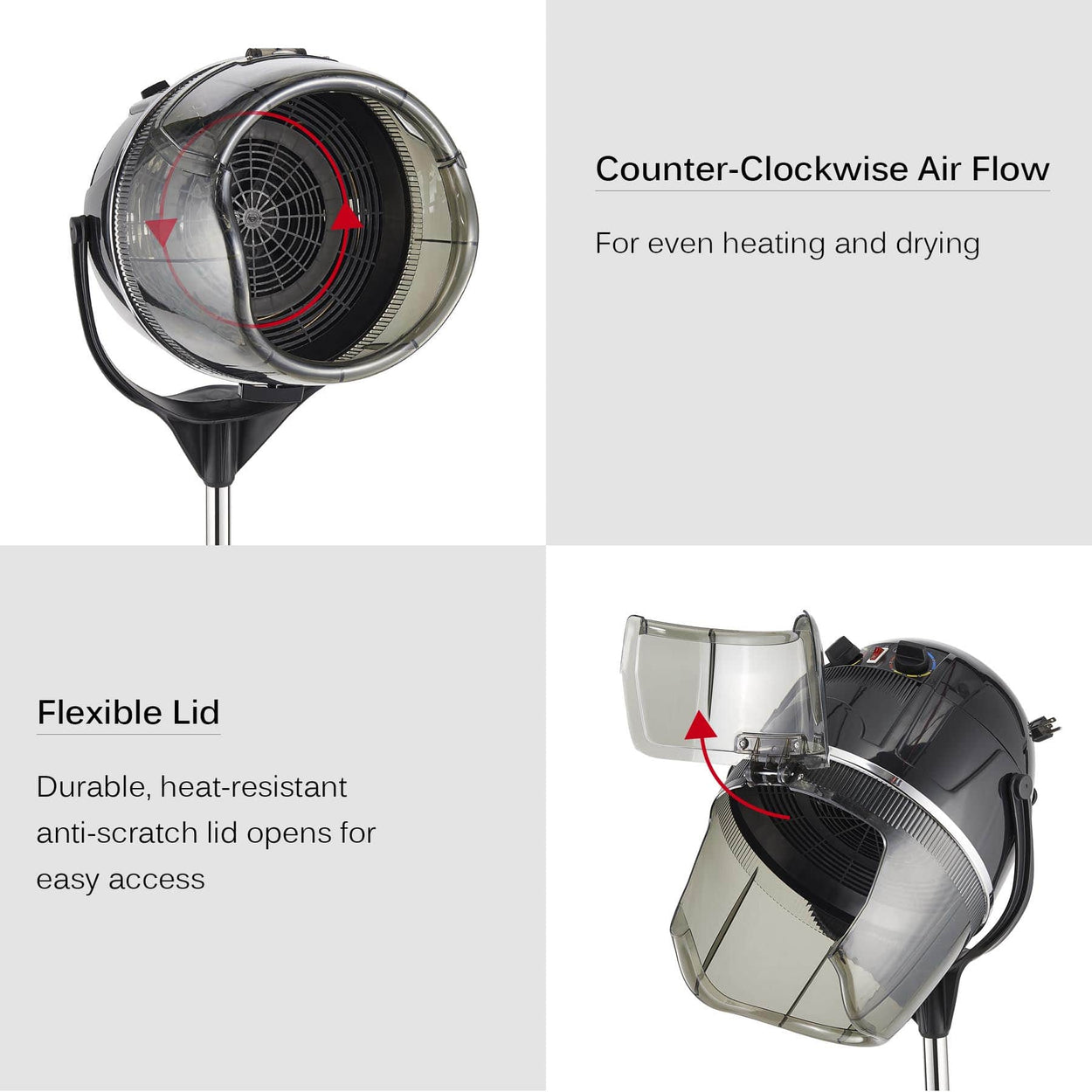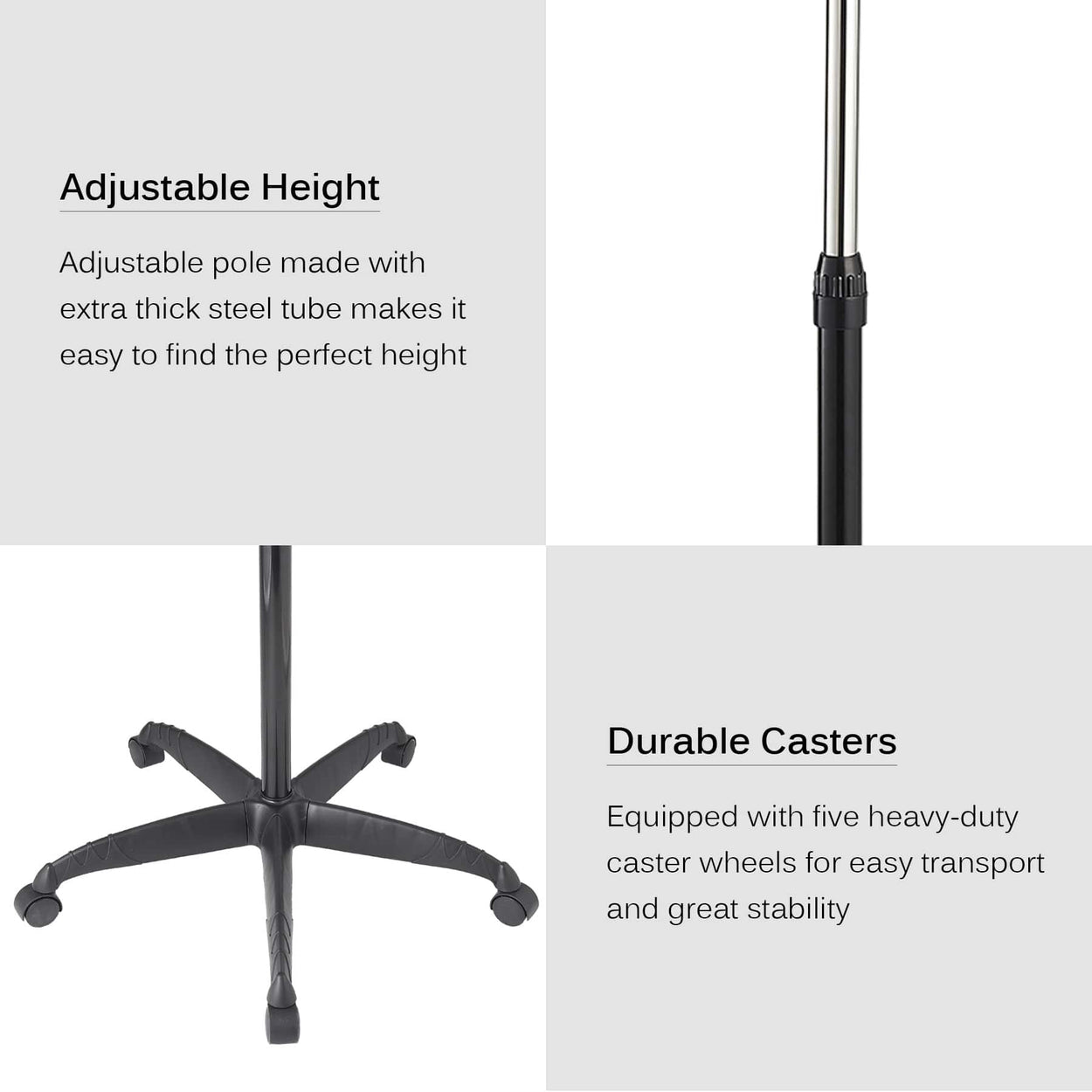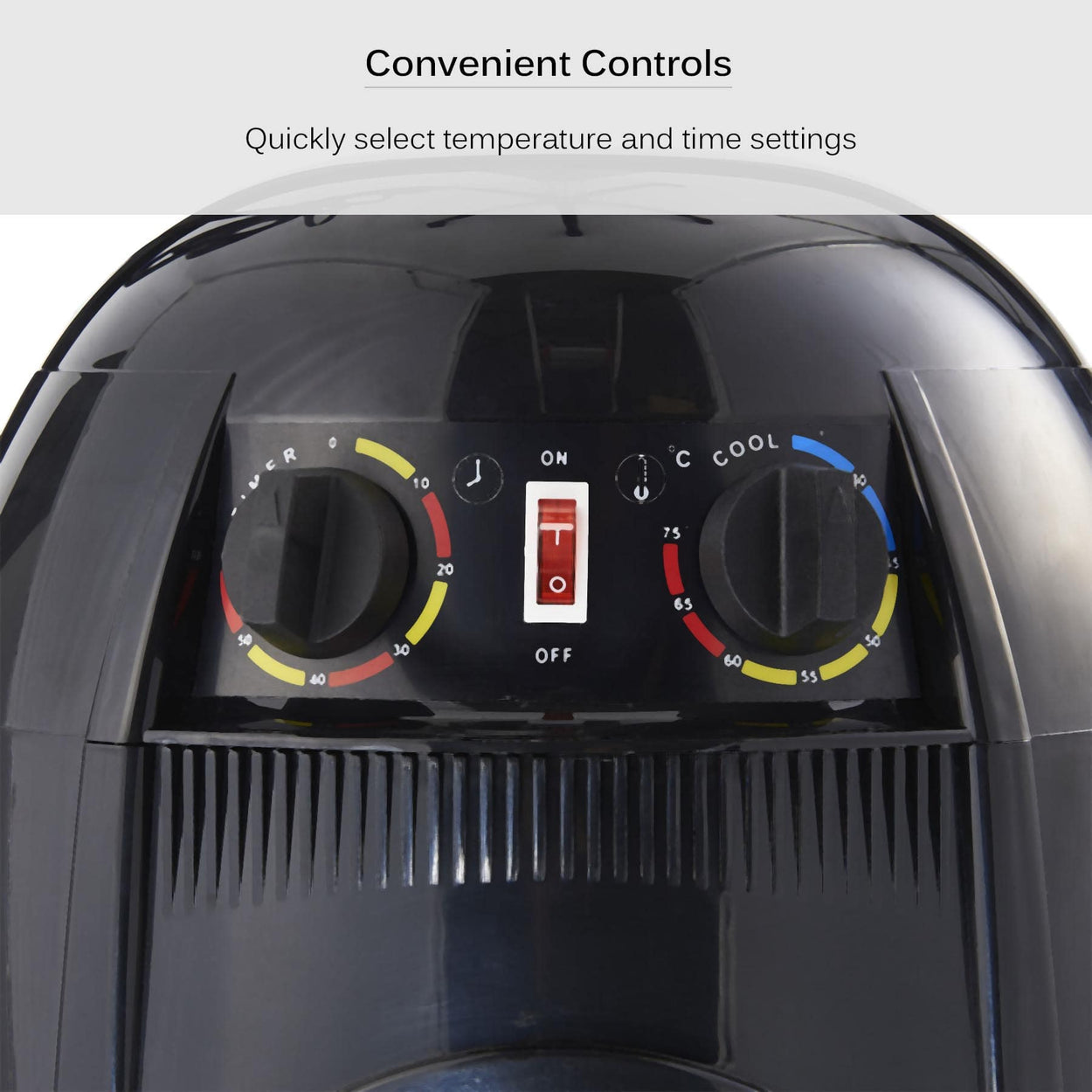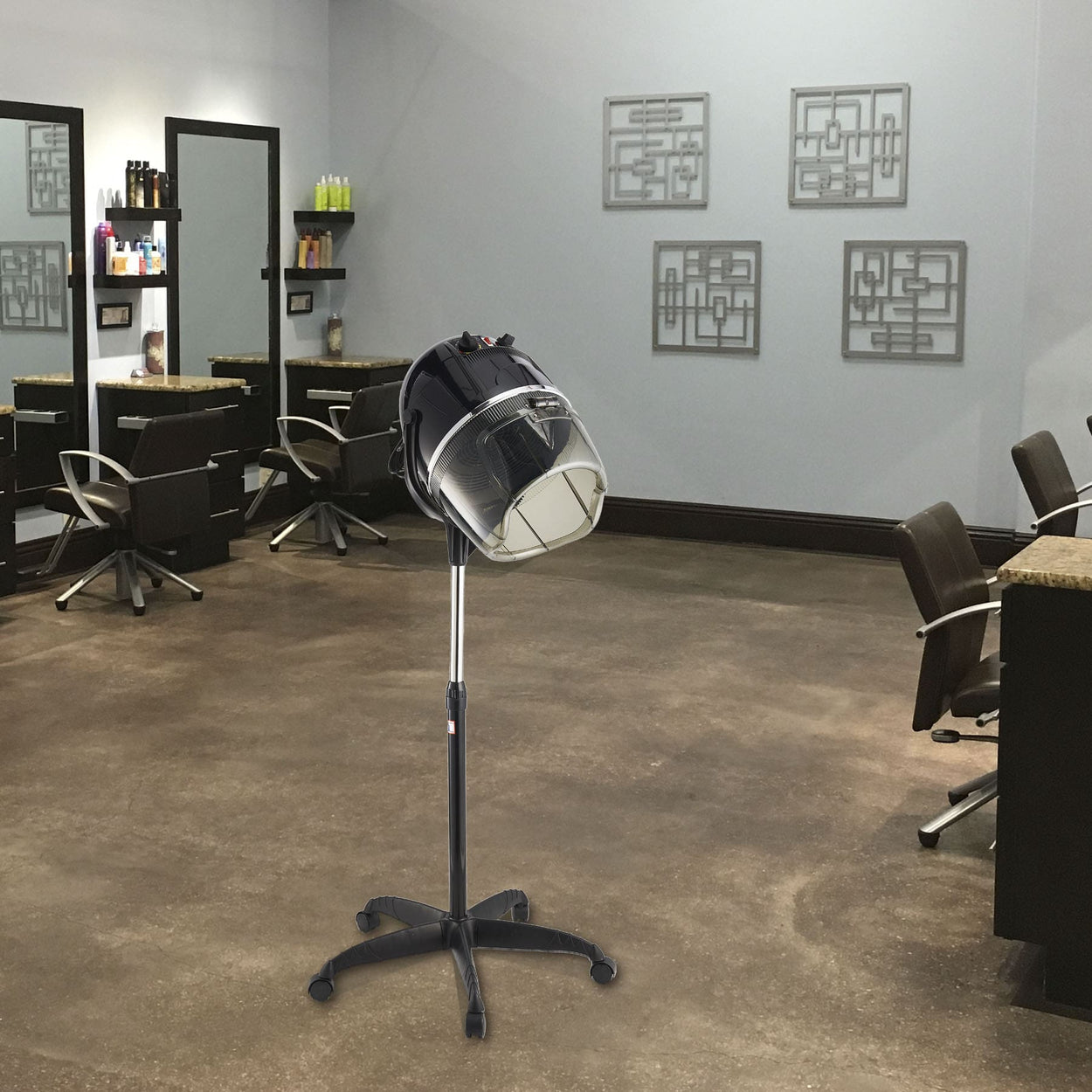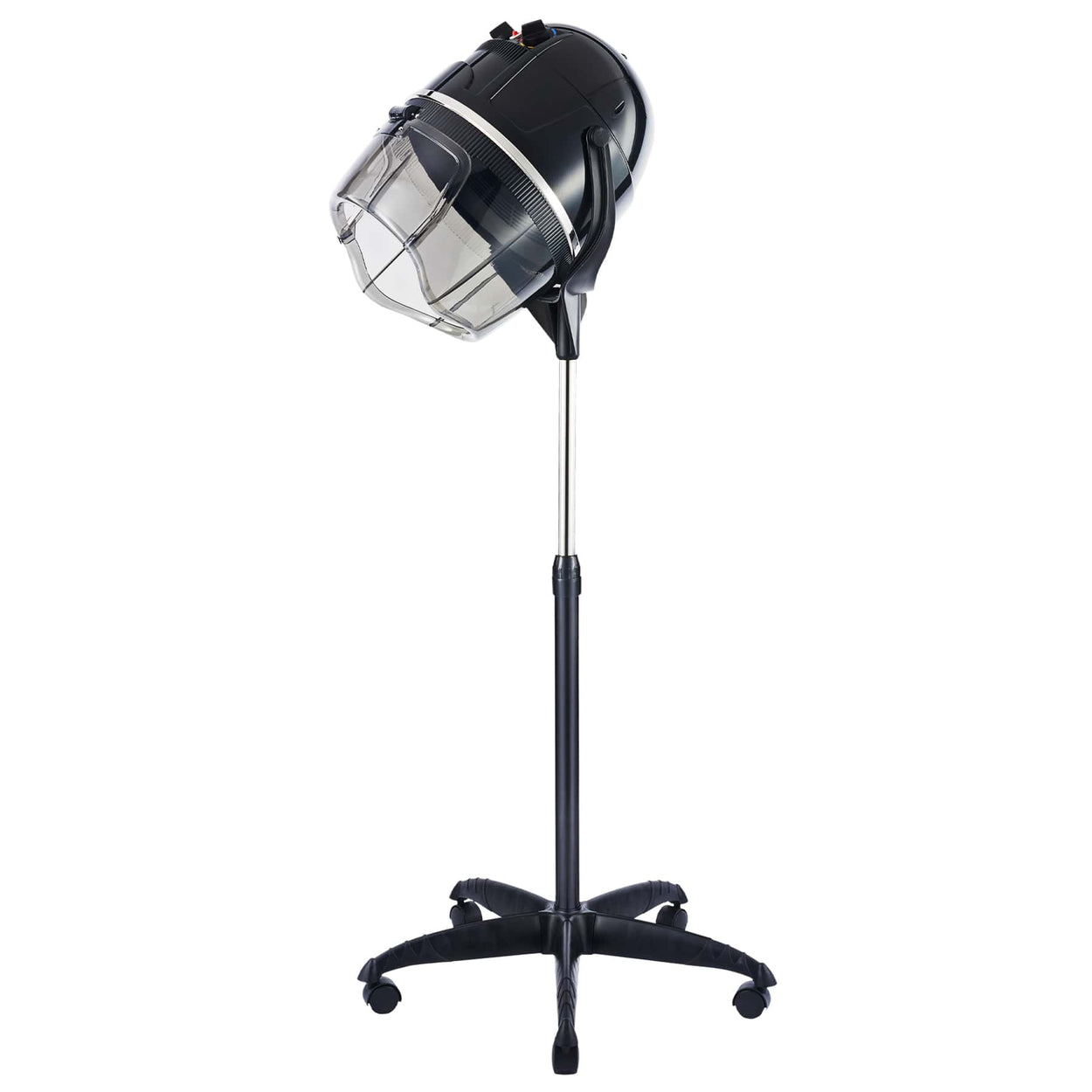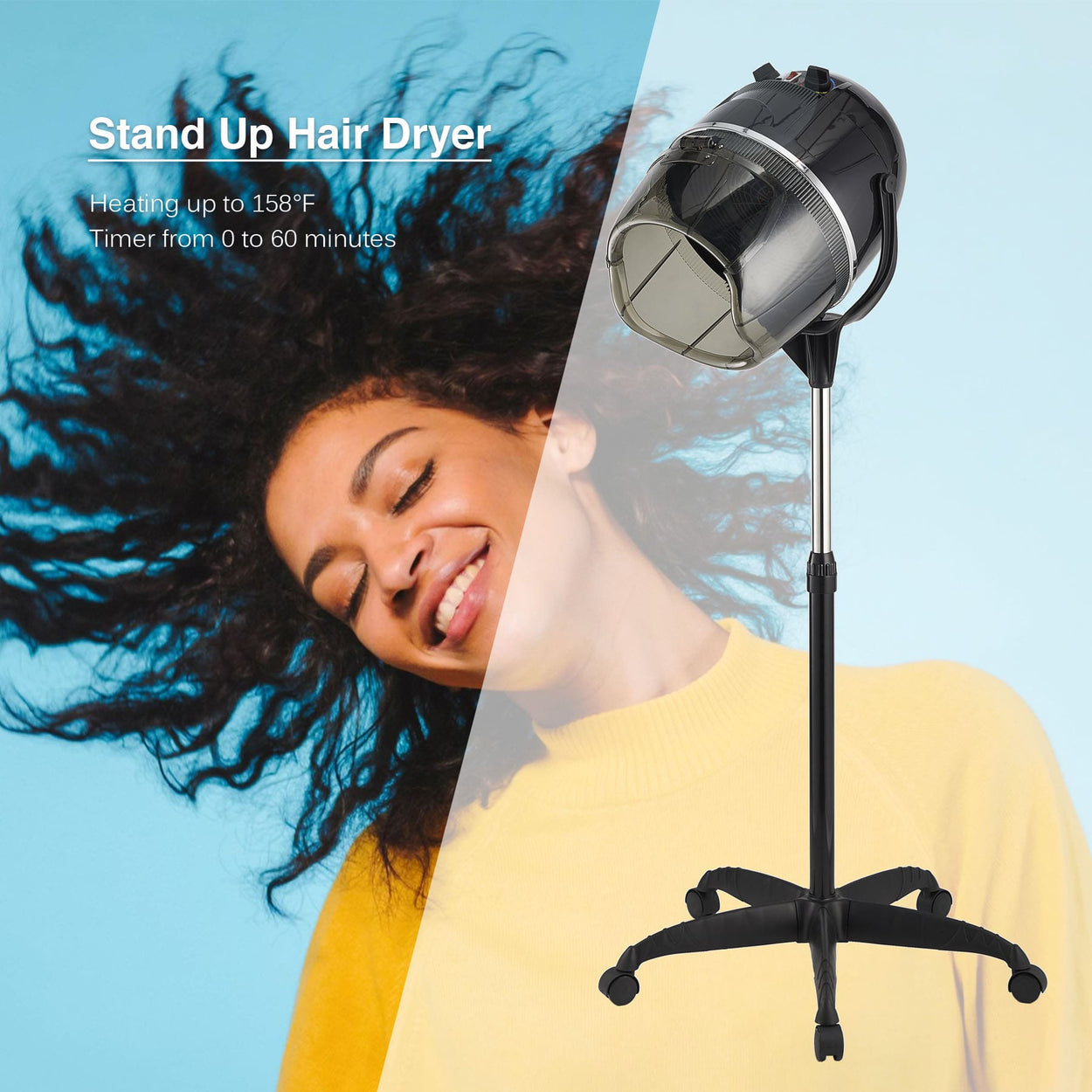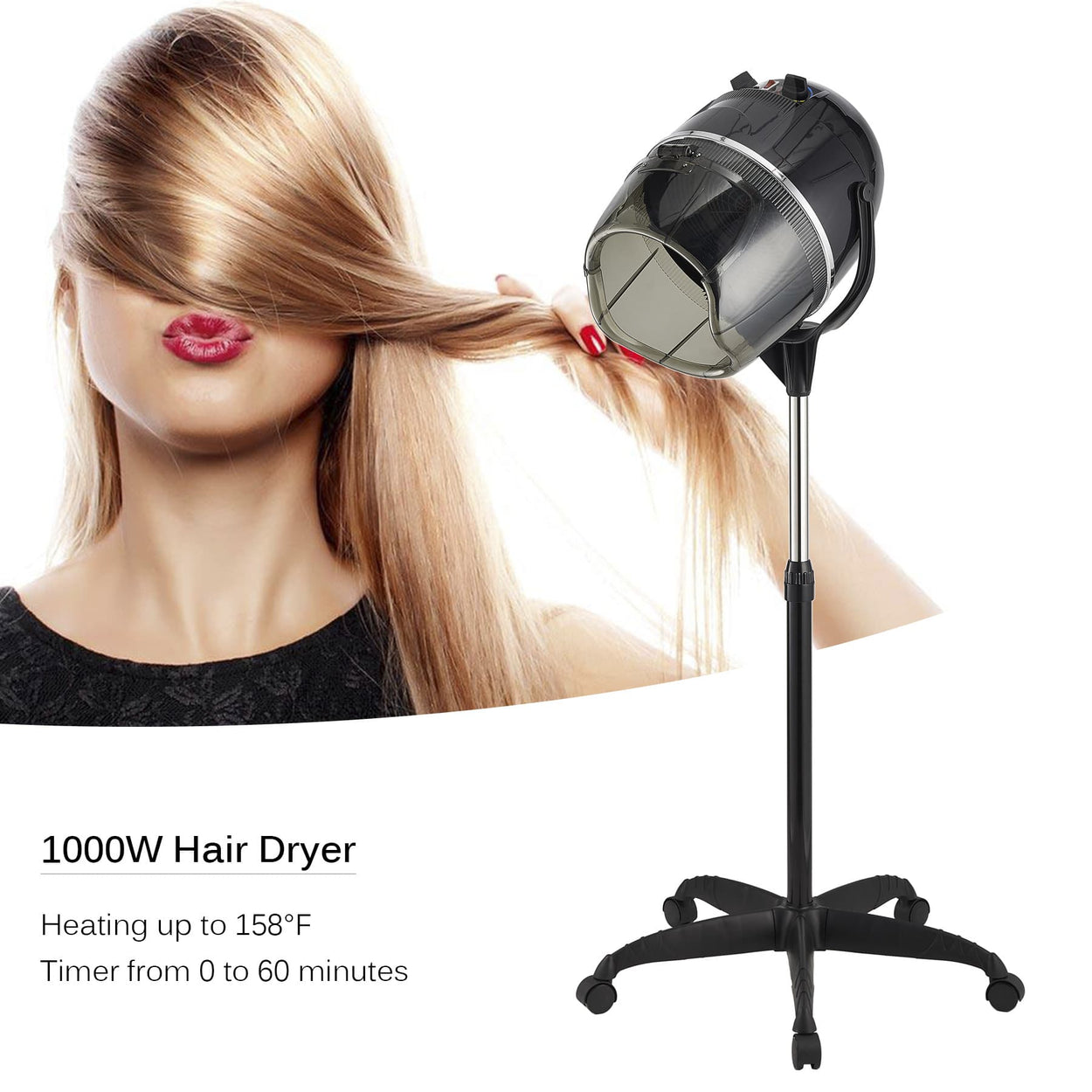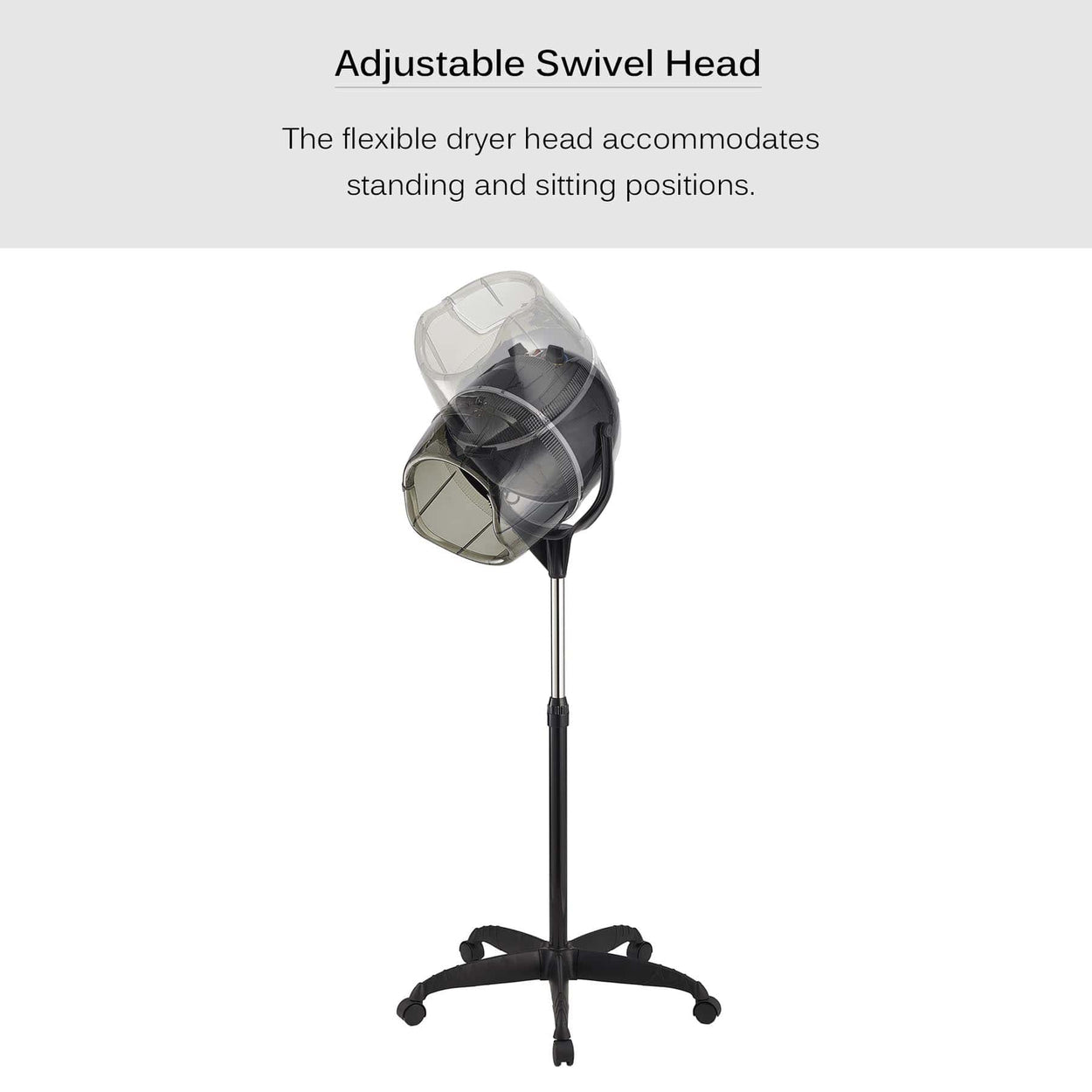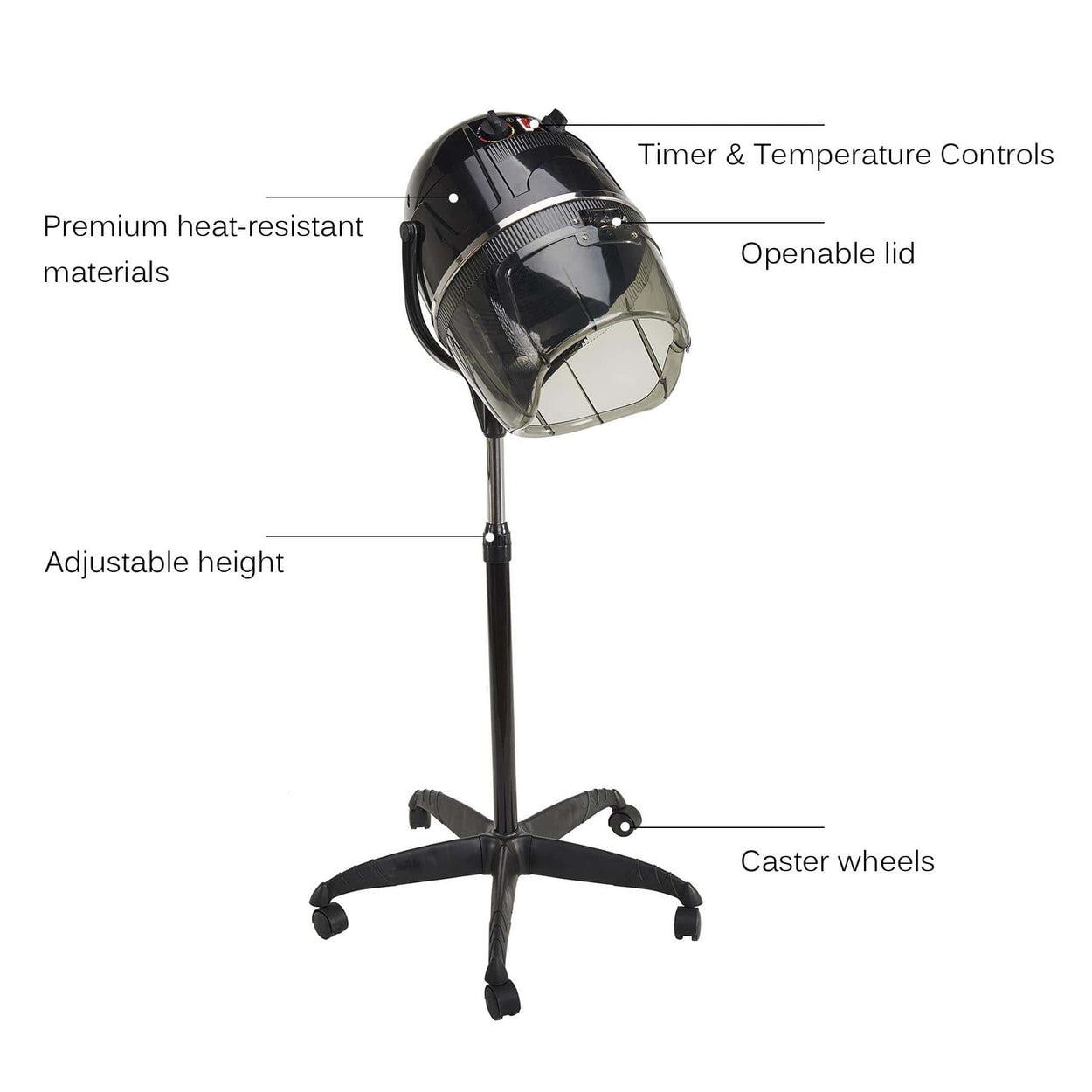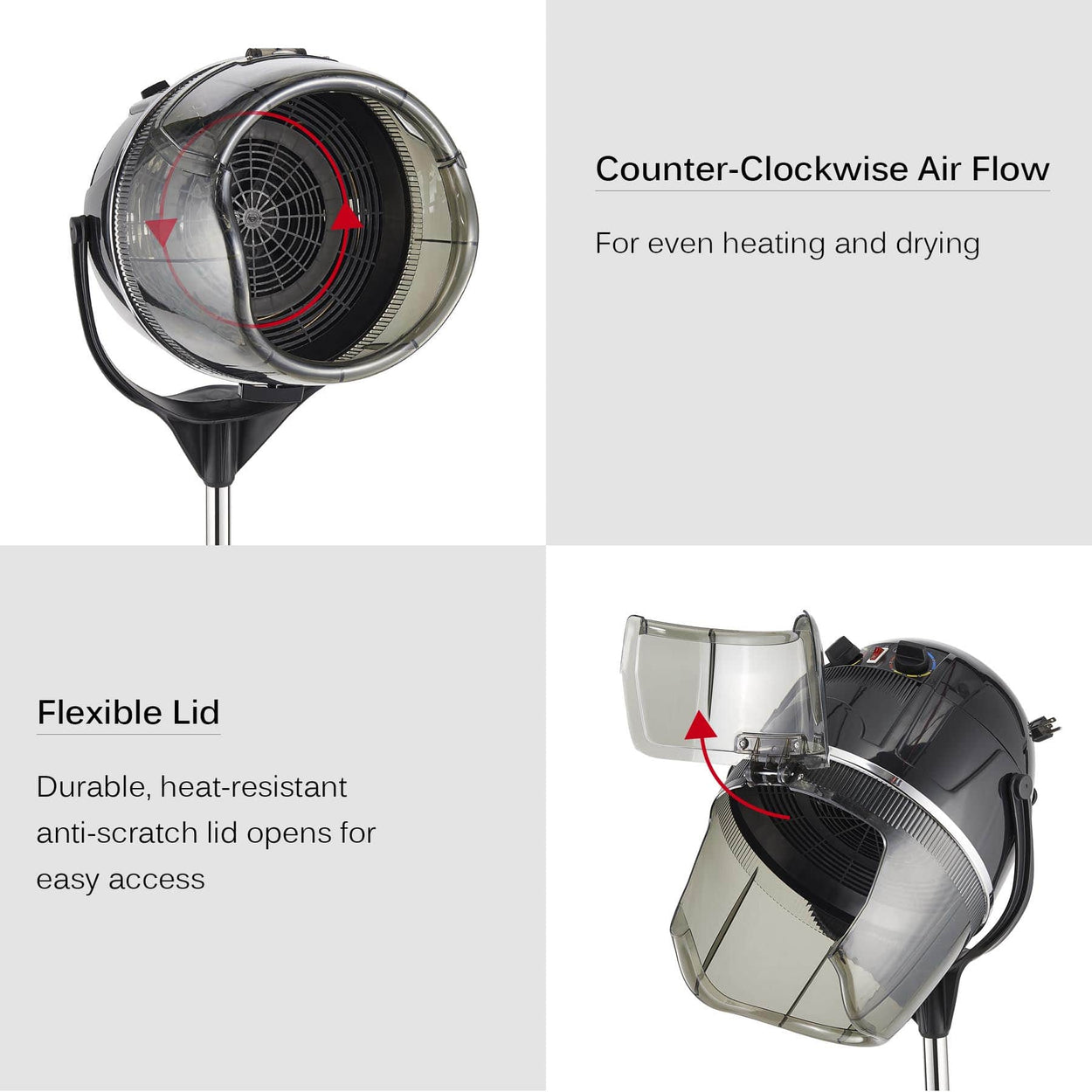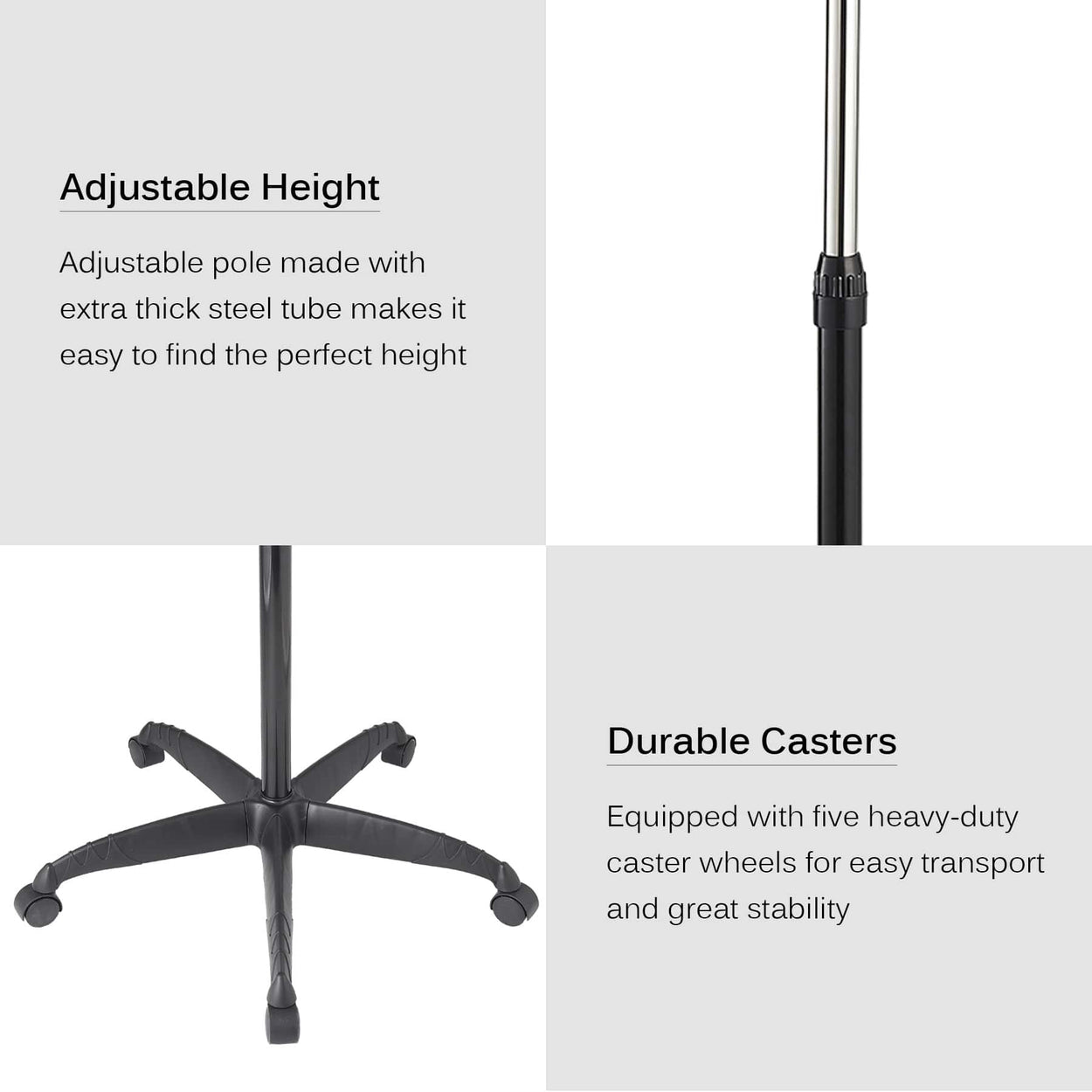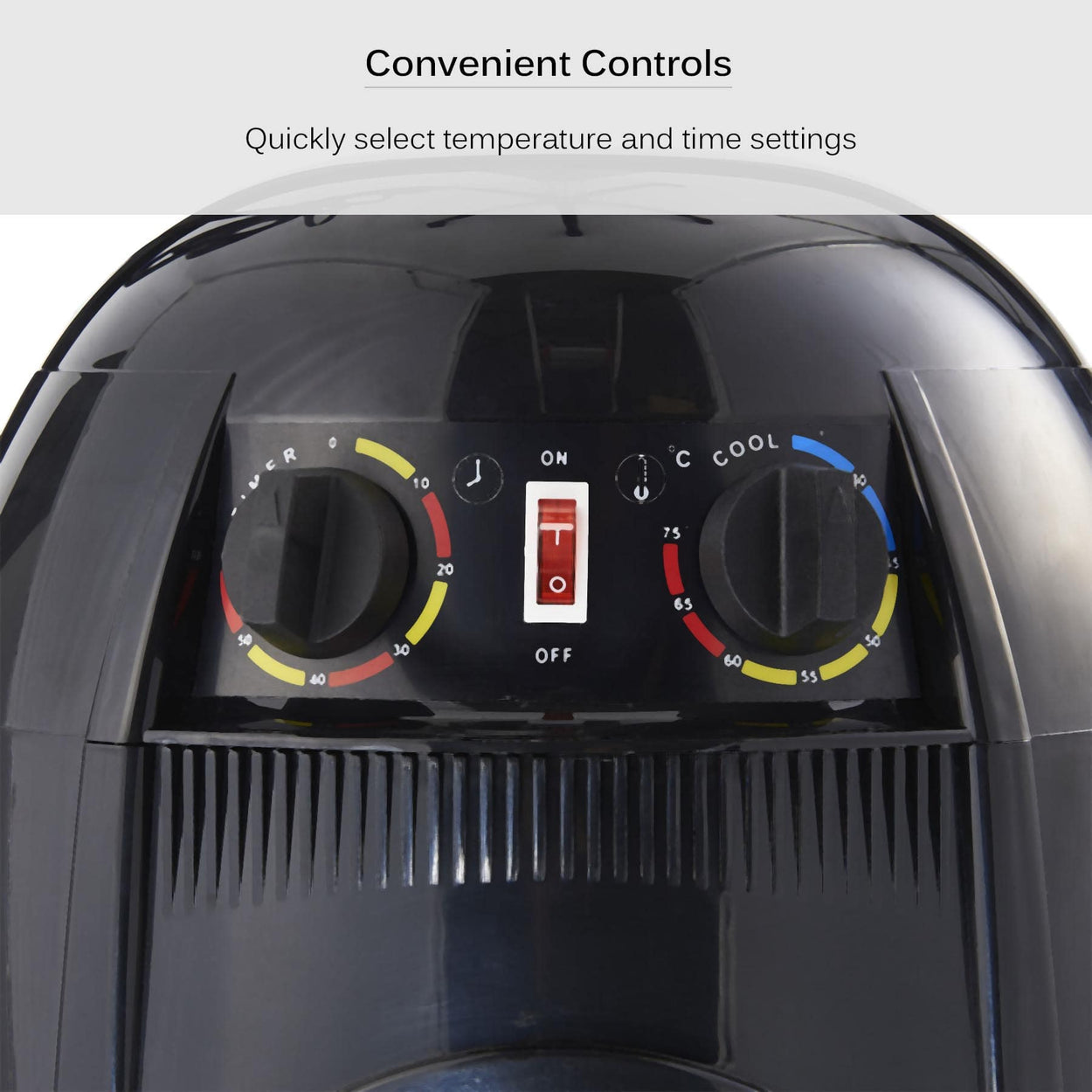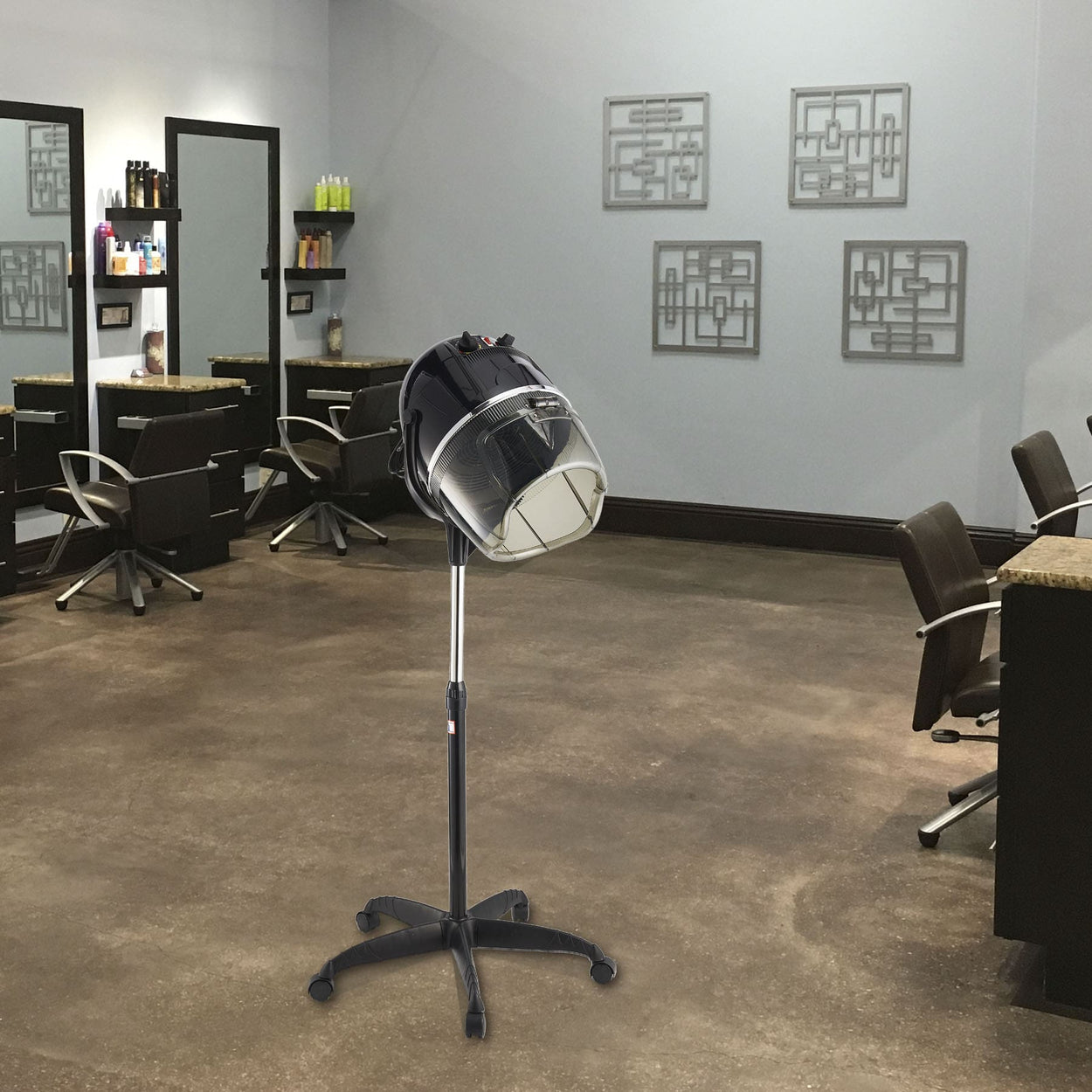 CO-Z
CO-Z Professional Adjustable Hooded Stand-Up Hair Bonnet Dryer with Timer Swivel Caster Rolling Base for Beauty Salon or Home Use
 Features: 
All Good With The Hood: There's plenty of professional, salon-quality power hidden under the hood of this standing dryer. Designed with a heavy-duty stainless steel heating element, the dryer is able to provide exceptional, perfectly even air coverage for any hair type, ensuring you have a smooth, clean, and totally damage-free drying experience.
Quiet Care: Sometimes, it's the quieter features that you most want to shout about, and that's definitely the case for this dryer and its near-silent operation. Even as powerful as its heating components are, the machine runs at a consistently quiet noise level—letting you jam to tunes, catch up on TV, or even read a book while drying off your 'doo.
Hair Drying at Any Height: Reach new heights of quality in your hair care, no matter how tall you stand. The easily adjustable design of this bonnet hair dryer lets you shift it from 48" to 63" in height, ensuring that you can always settle into a comfortable seat while enjoying comfortable and even drying. It's even a cinch to move about thanks to the built-in swivel base. (While adjusting the dryer, take care not to hit its plastic hood or base, as both these components are highly fragile.
Make the Right Adjustments: Past the customizable height and angle of the dryer, you'll find its operating settings offer just as much versatility. As you ease into a relaxed hair-drying session, simply set its built-in timer from 0 to 60 minutes for exactly as much time under its hood as you need. You can also adjust its heat settings.
Beauty Parlor Perfection: Whether you've set up a salon or just want professional care at home, this smartly sized device offers hair care that's up to beauty parlor standards. Arriving in a package that measures only 25" x 17" x 17", the dryer is a cinch to set up nearly anywhere, letting you indulge in premier hair drying or blanching wherever you most fancy it.
No matter if your hair is relaxed, color-treated, or entirely natural, maintaining a proper moisture level is critical for healthy hair. By using a hooded hair dryer, you'll provide your hair with the healthiest possible method of drying. This is especially vital for hair that is naturally curly or multi-textured, as these varieties tend to be drier and more fragile than straight hair; here, the key is to not only coat the surface of the hair shaft but to ensure whatever moisturizing product you use actually penetrates your strands.
Ensure you're receiving only the most reliable, most professional moisture treatment by taking home our hooded hair dryer. Designed with a powerful stainless steel heating element, this device promises lasting durability and professional levels of performance. Plus, with its easily adjustable height and swiveling base, the dryer makes it easy for anyone to settle into a comfortable seated position while drying their hair. In a salon or even at home, this machine makes the perfect way to cap off nearly any hair care routine.
Adjustable Settings

Built-in 60-minute timer

Adjustable temperature: from room temperature to 167 °F / 75 °C

Even Airflow

Stainless steel heating element for durability

Quietly assists your beauty professionals with hot perms, hair drying, and other hair treatments

Power: 1000W

Effortless Glide

Safe & stable base

Flexible swivel casters for easy movement