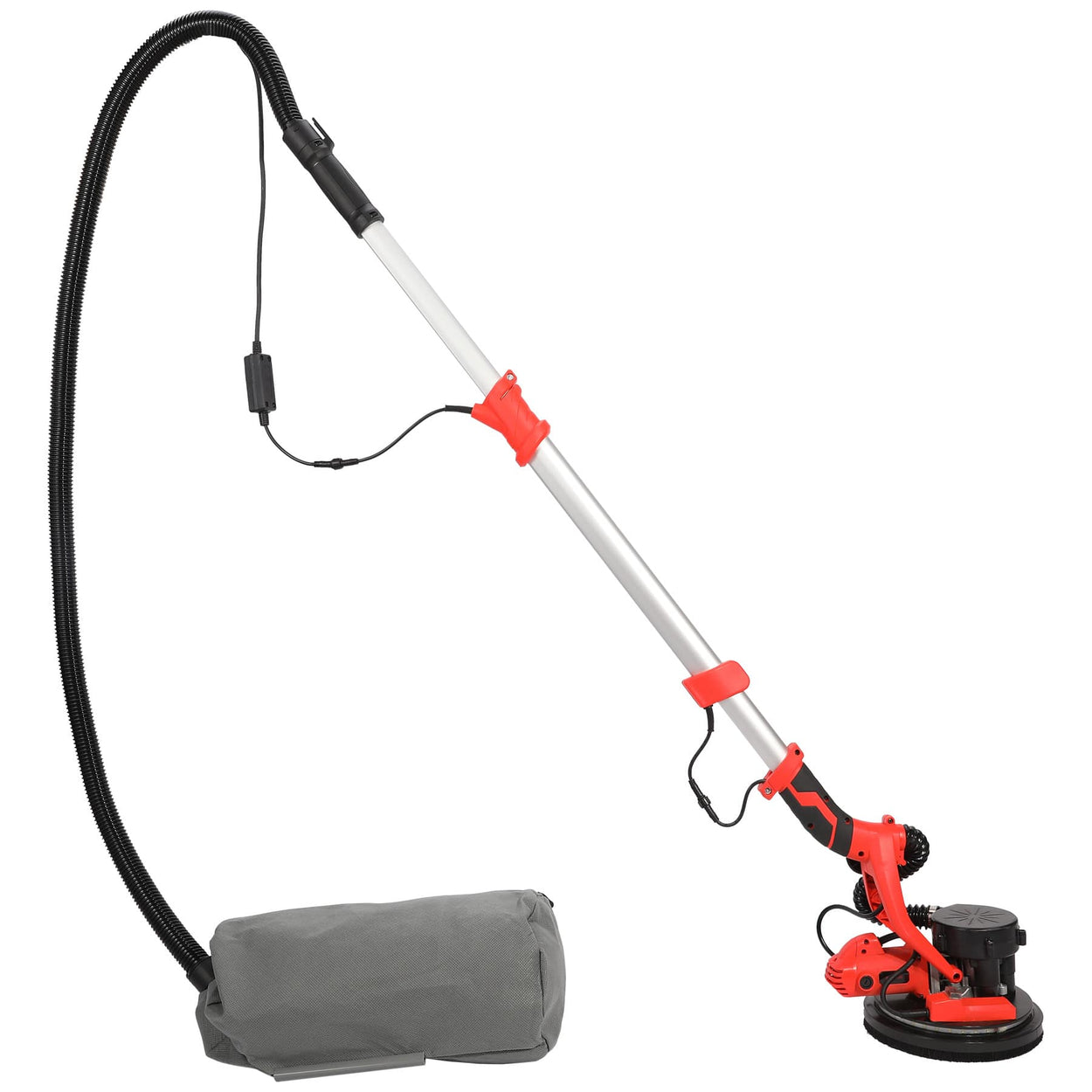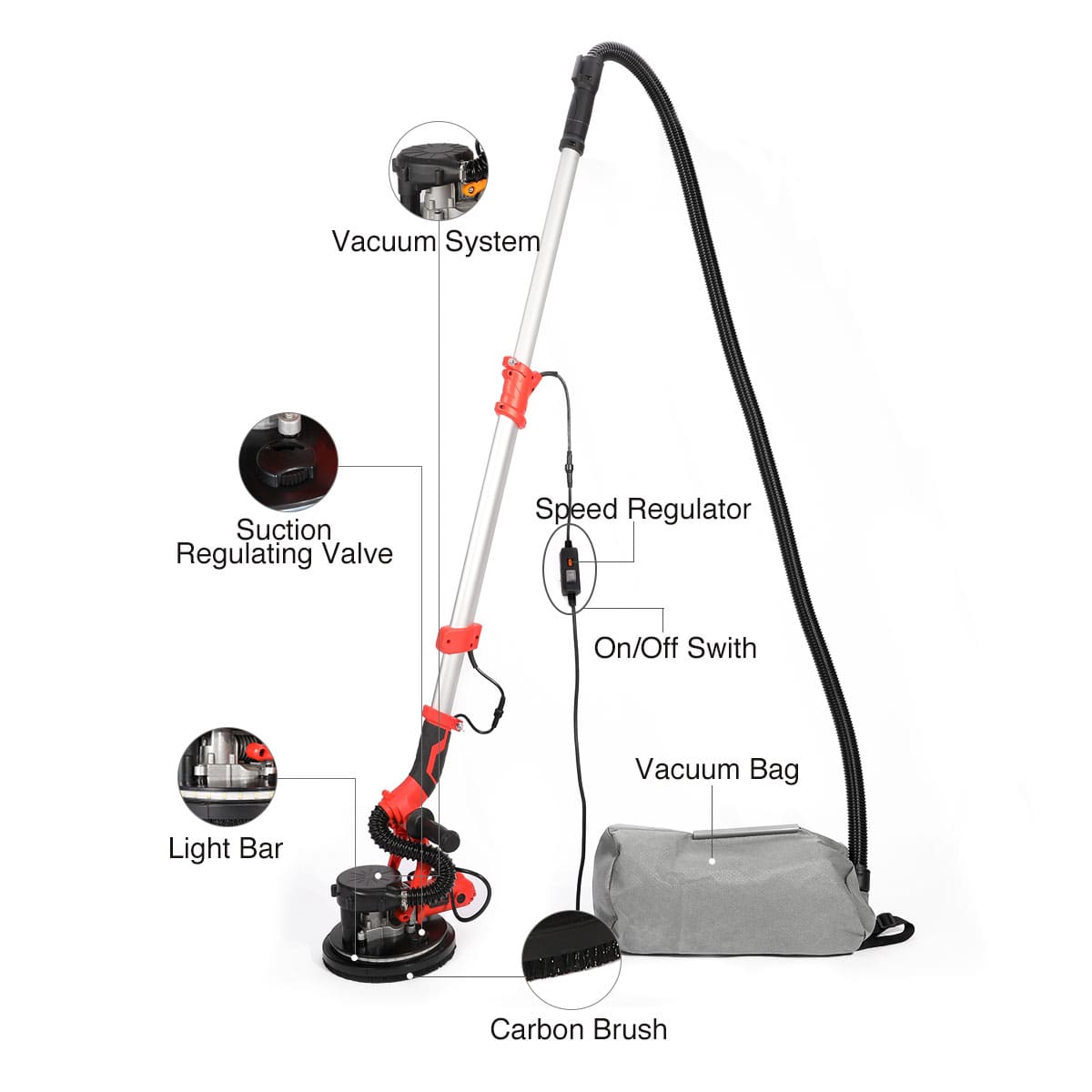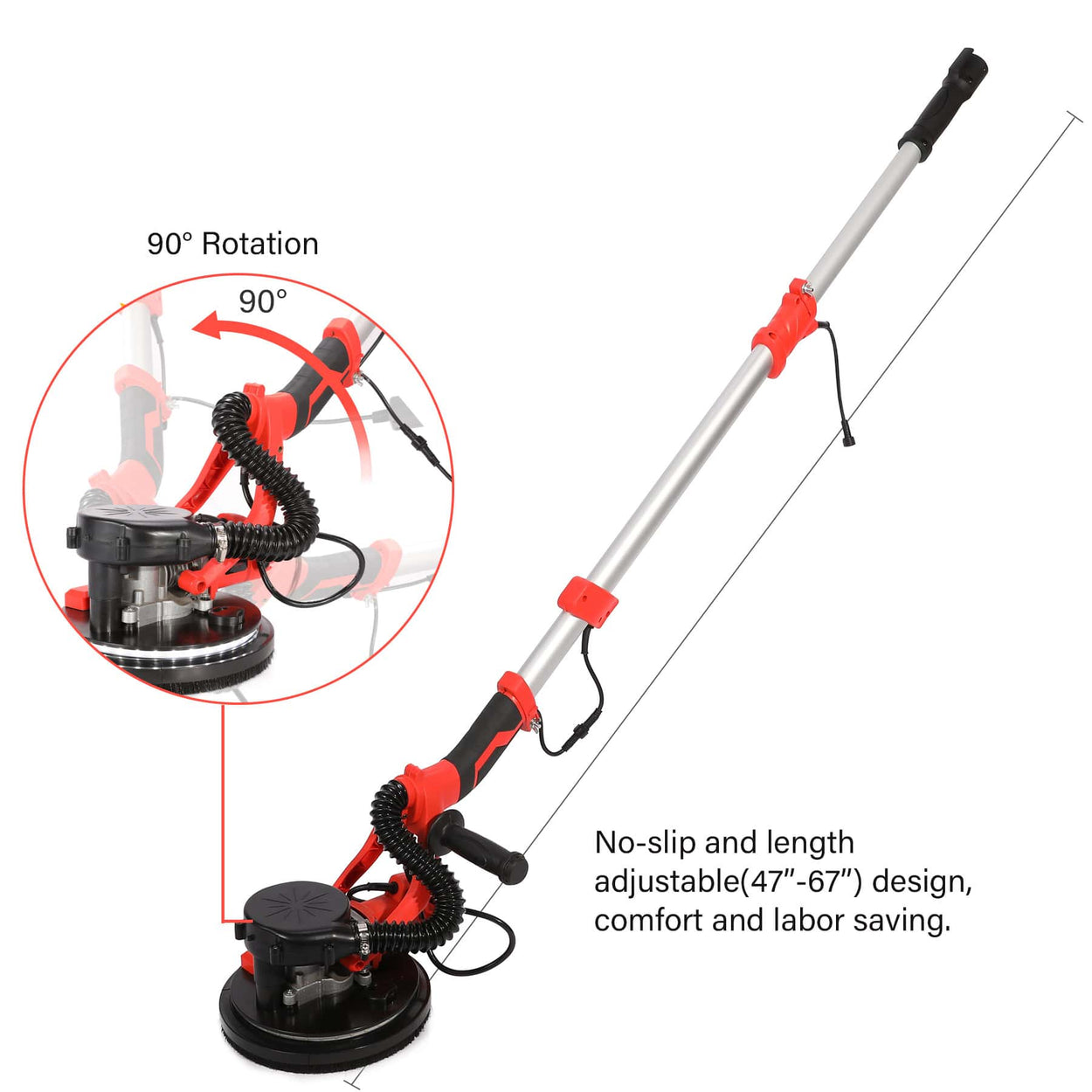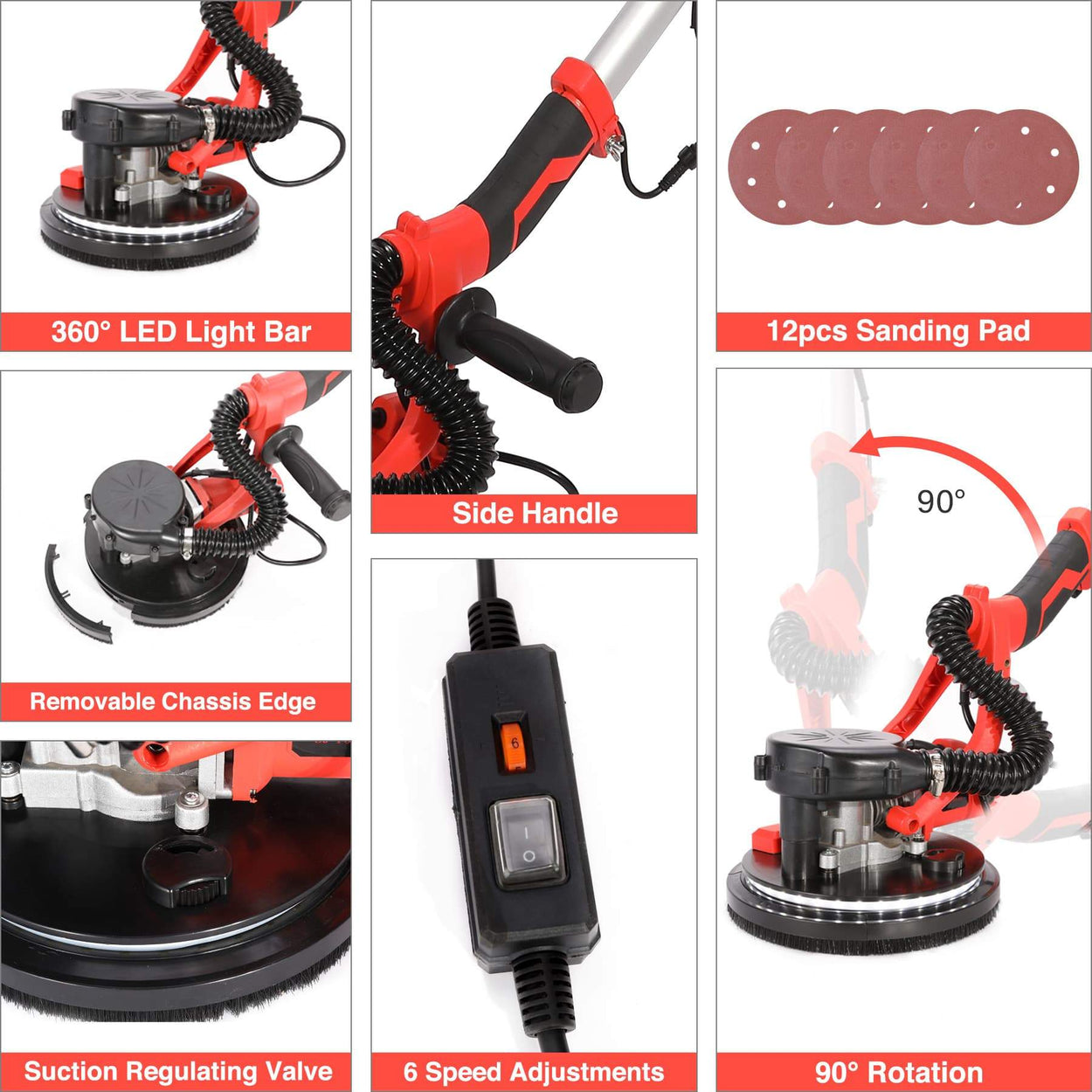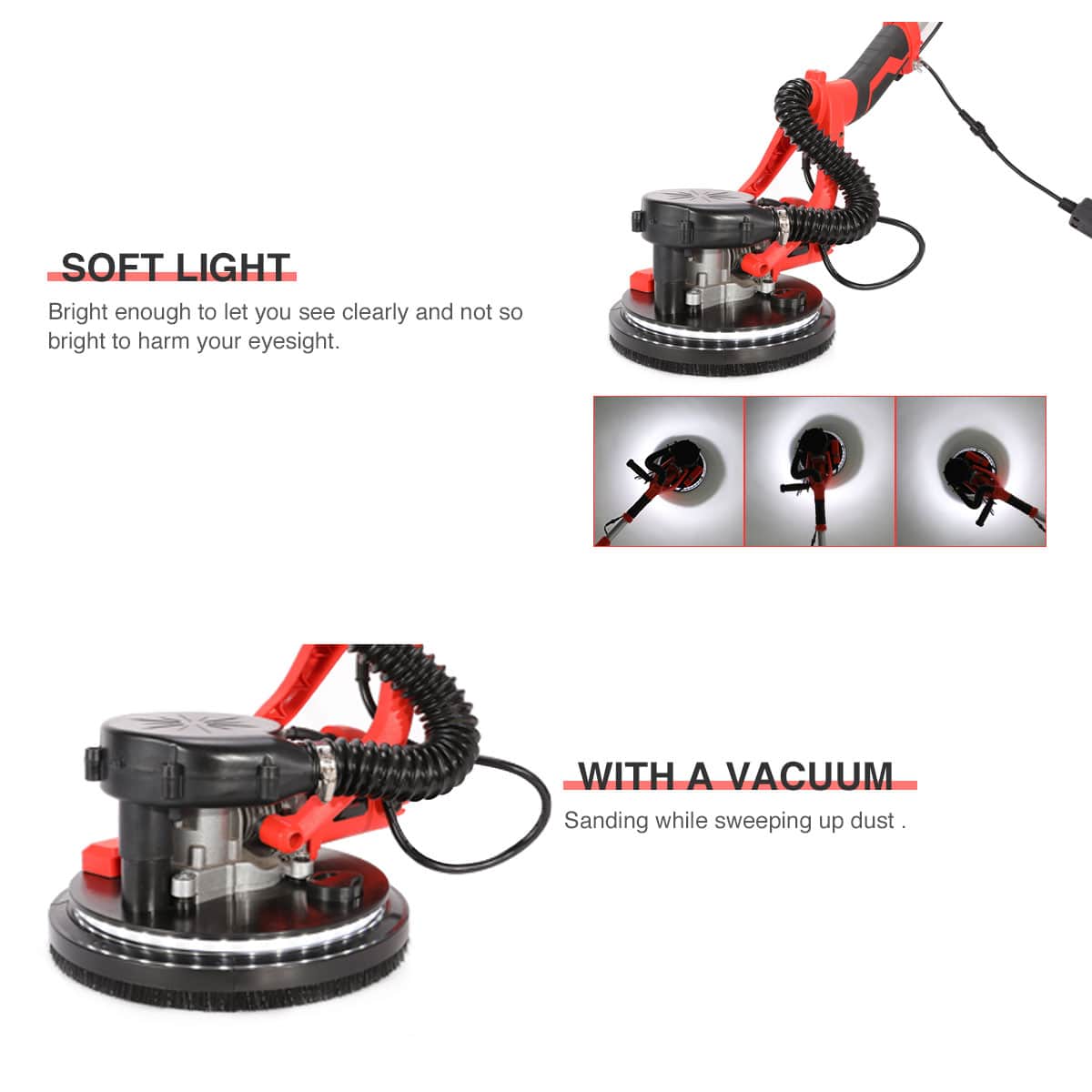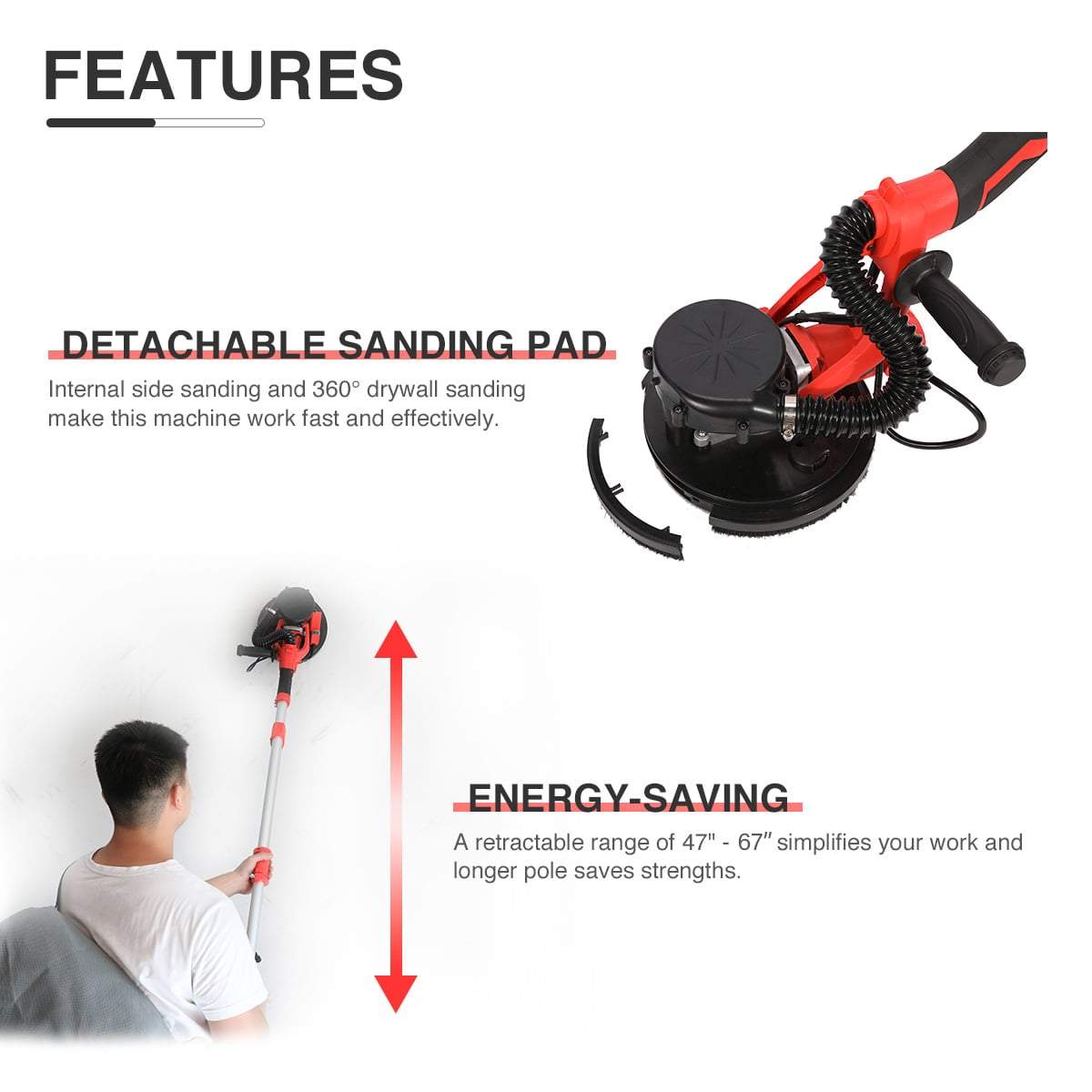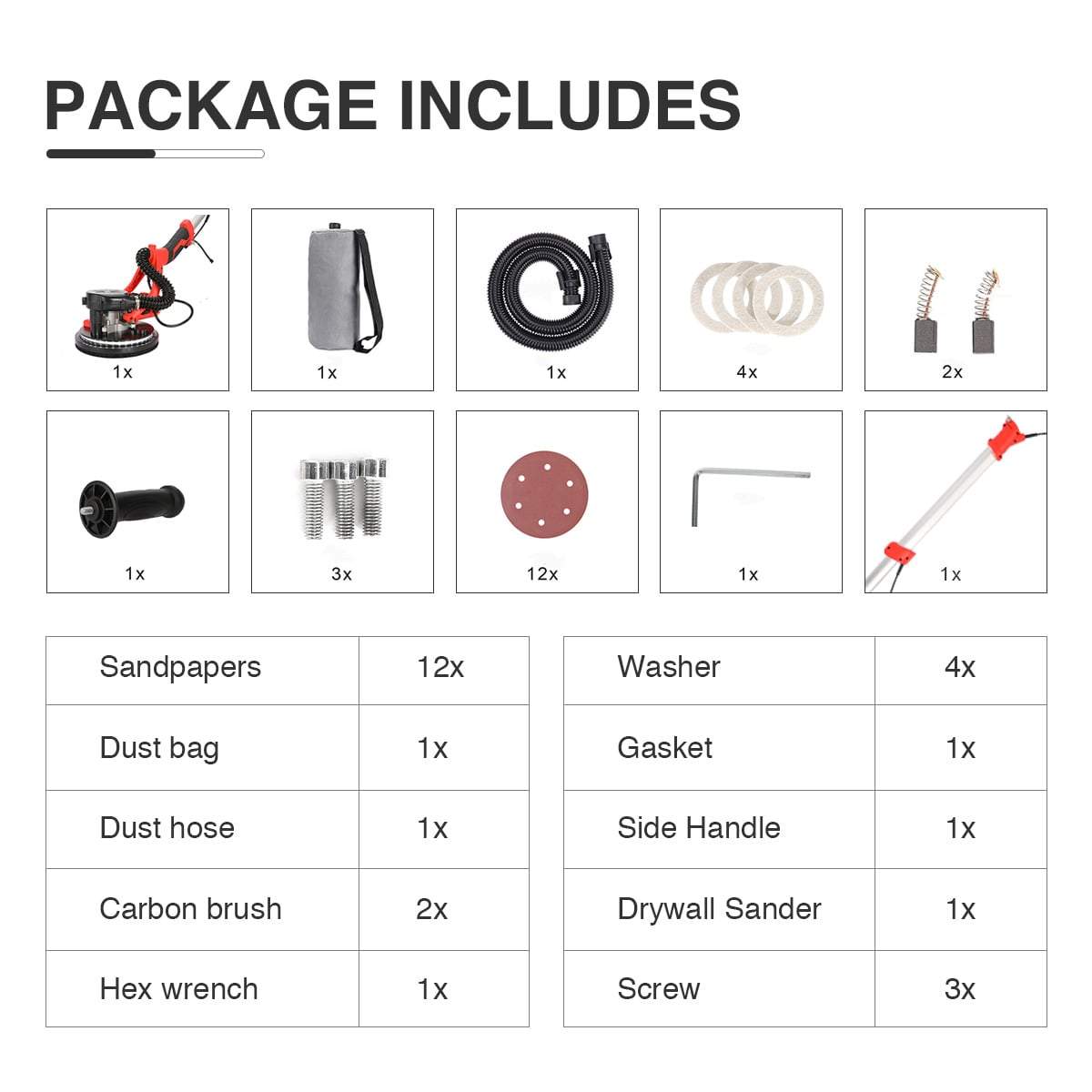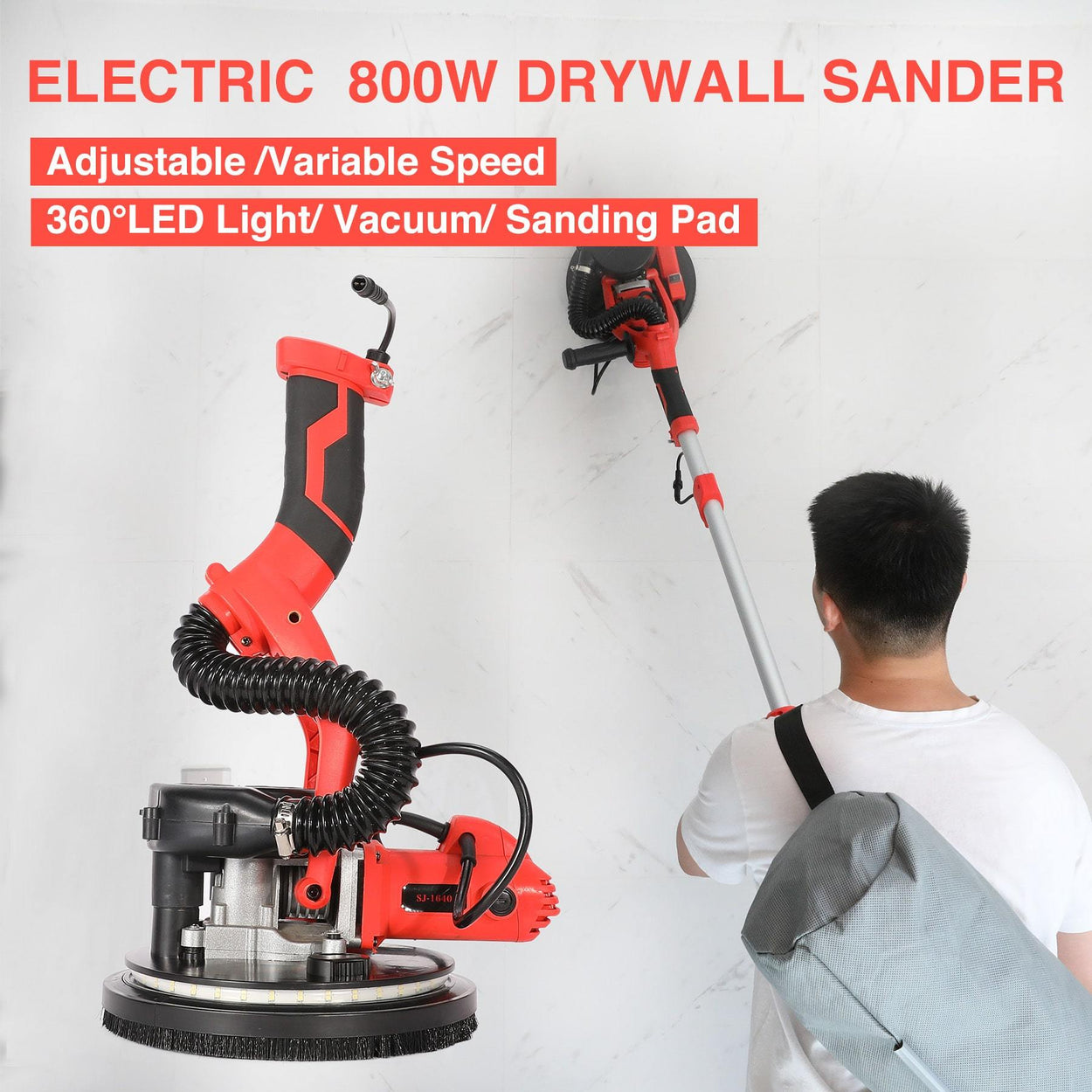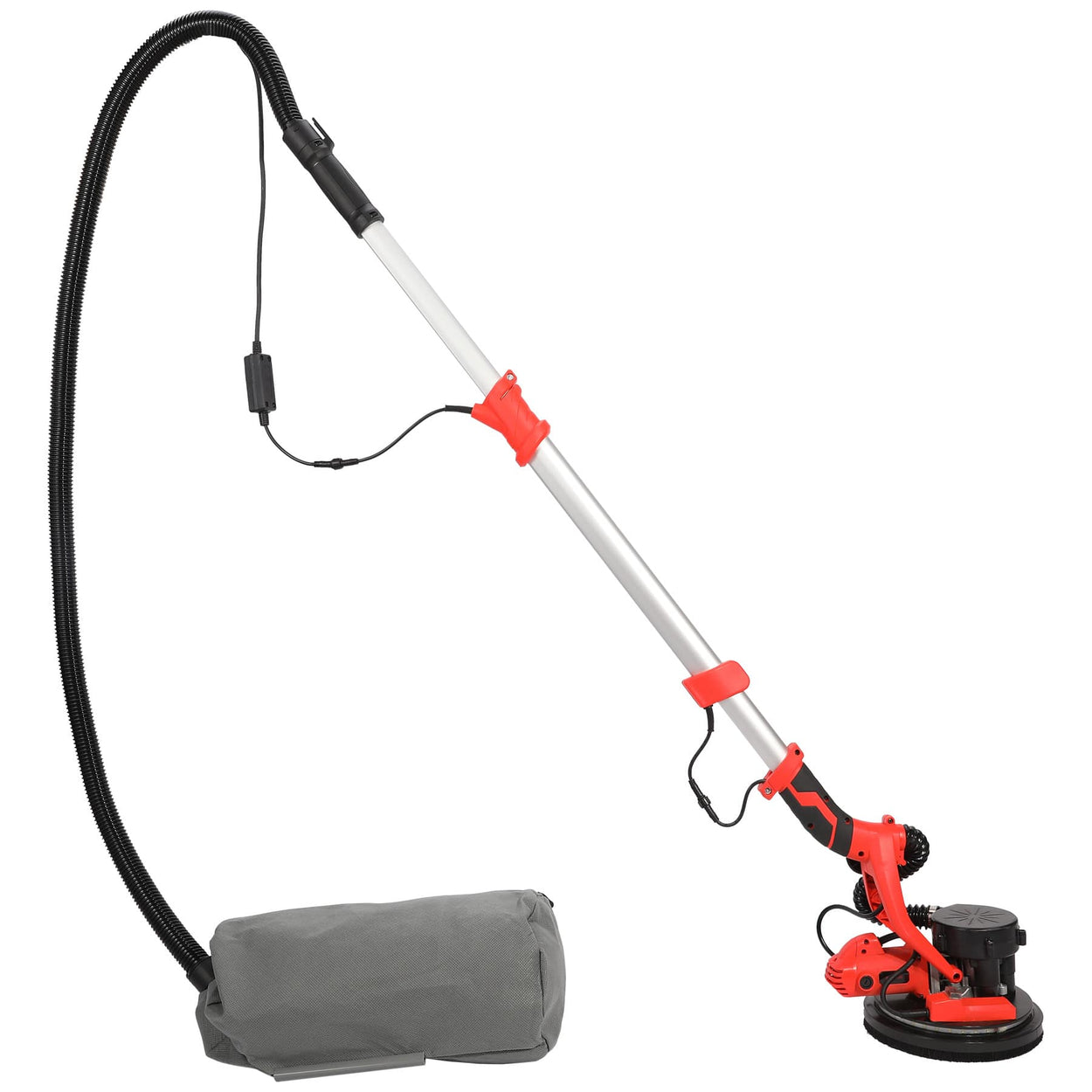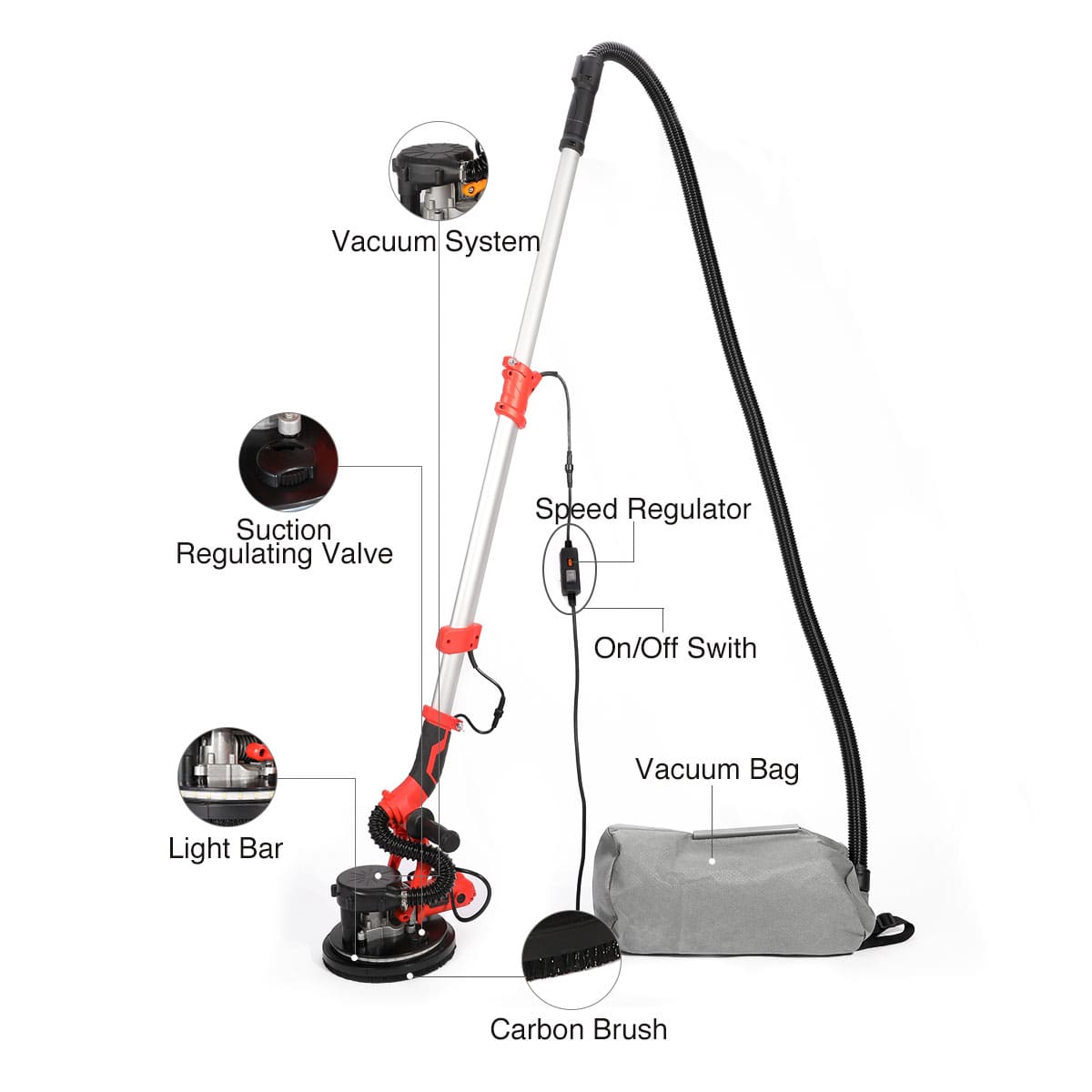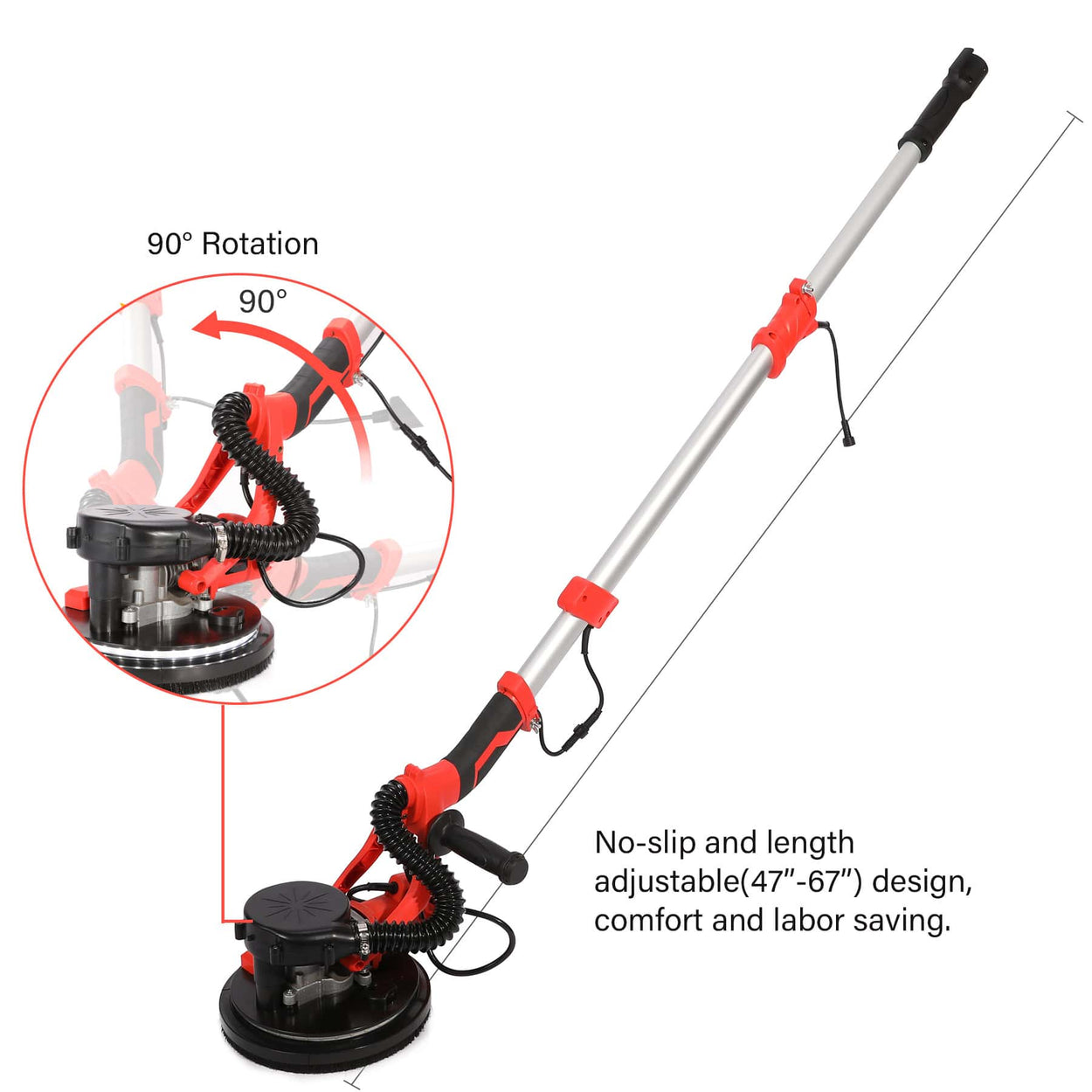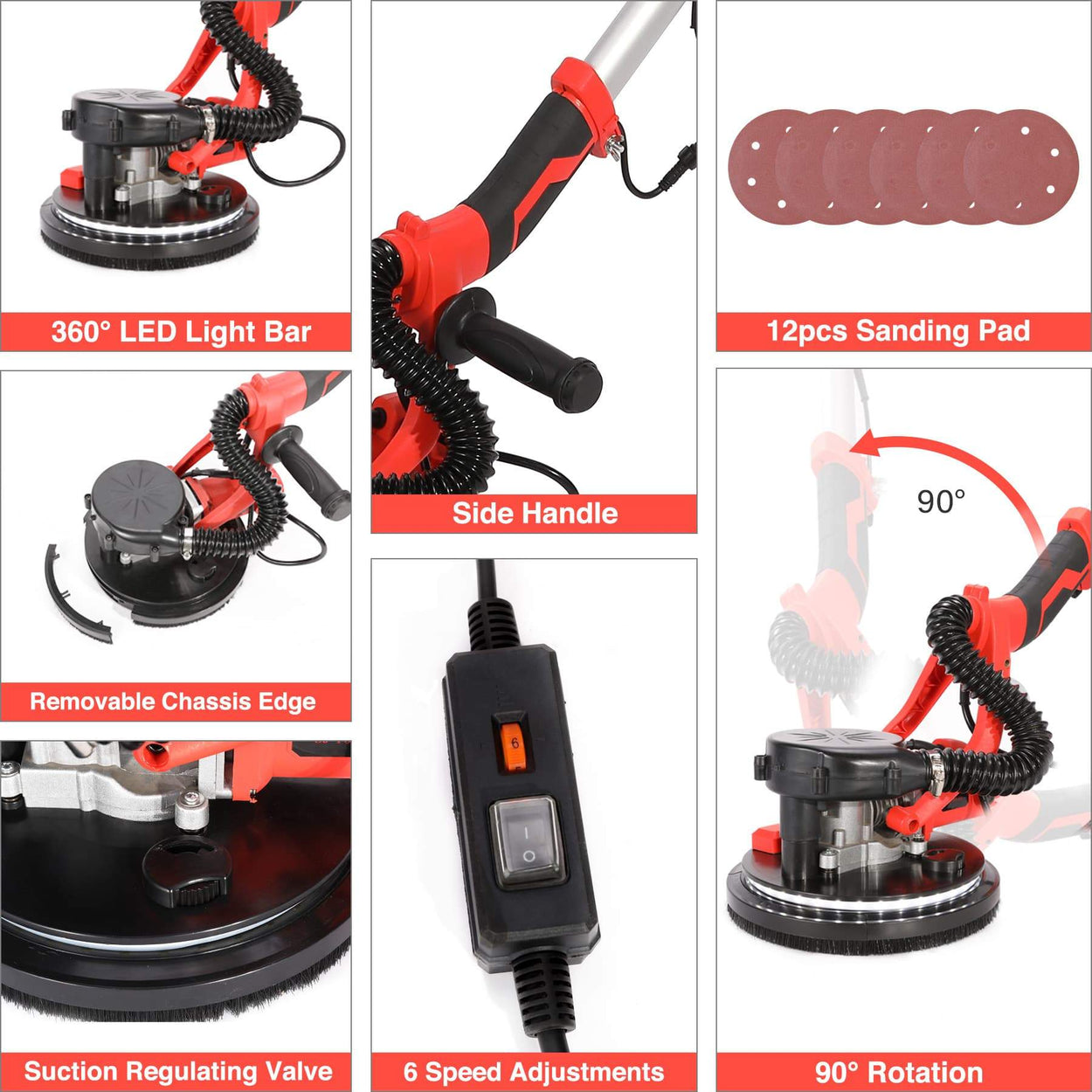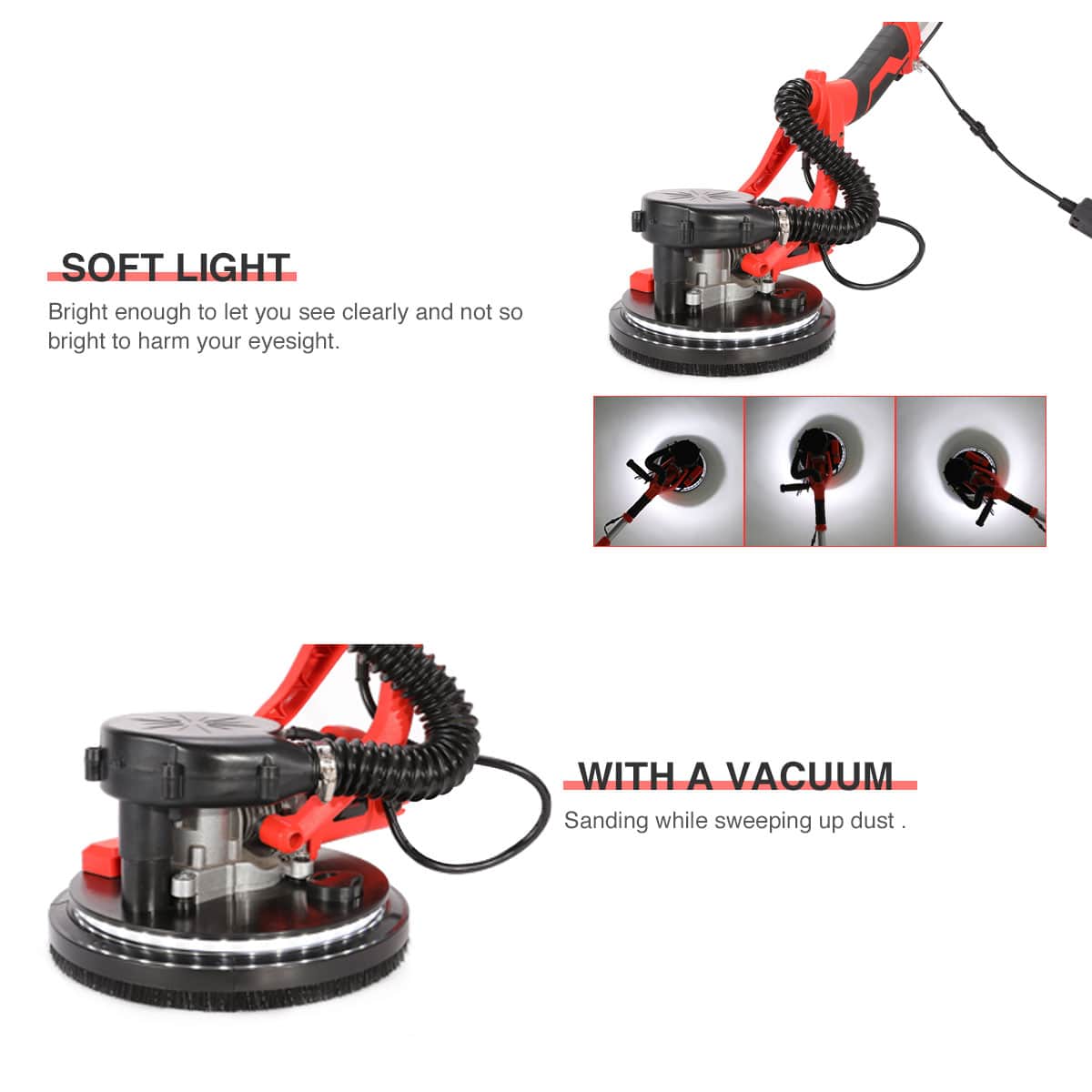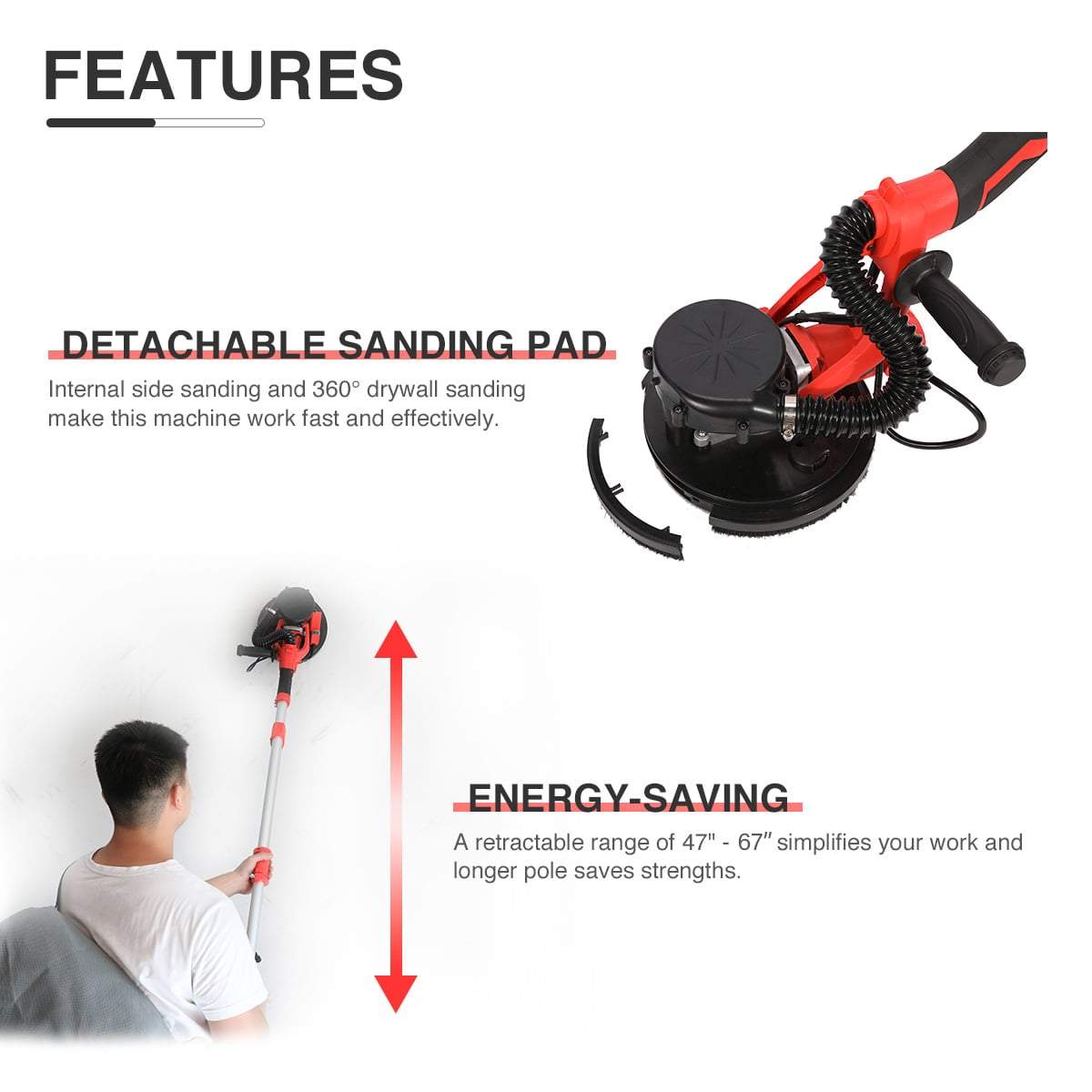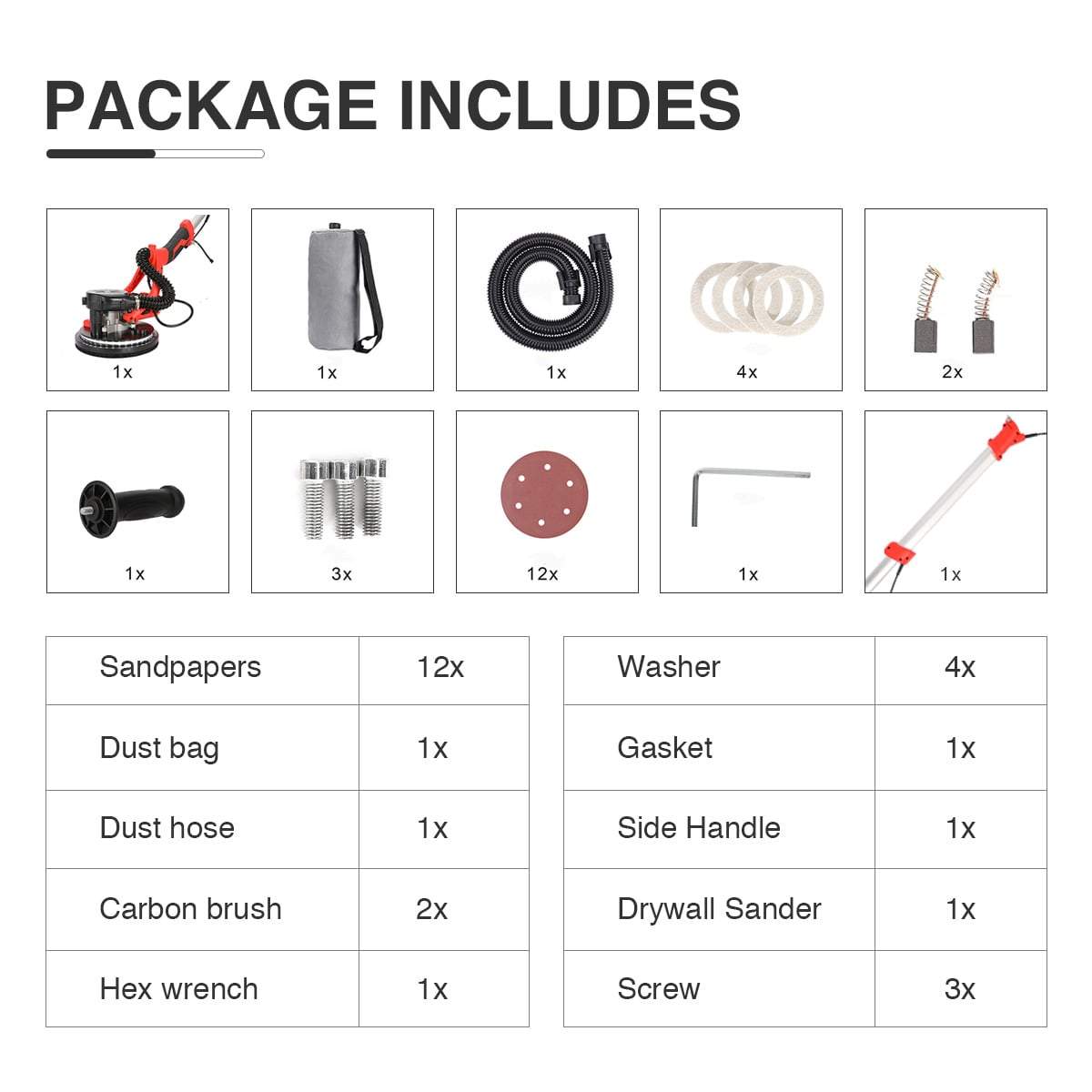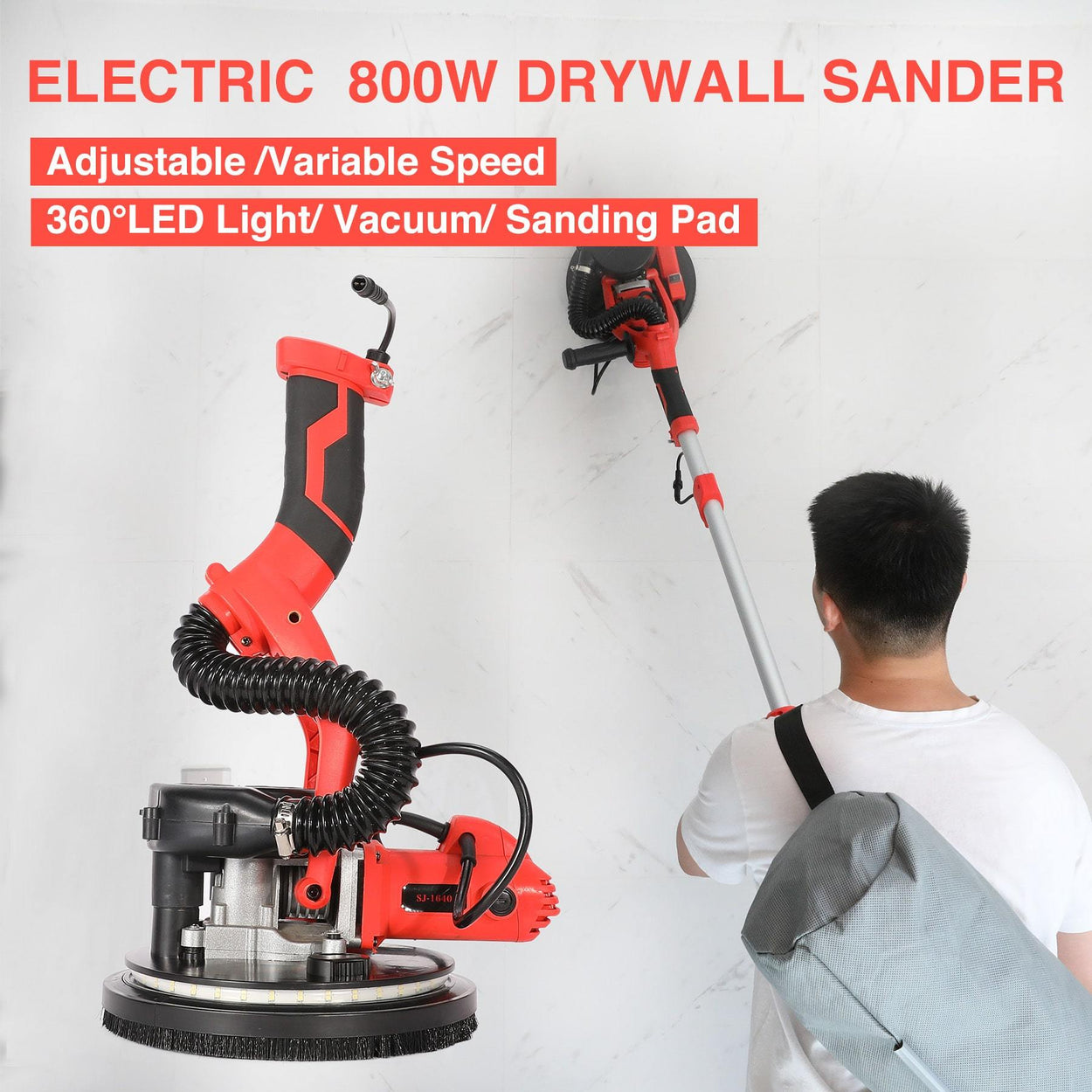 CO-Z
CO-Z 800W Electric Drywall Sander with Vacuum Attachment & Handles, Drywall Refinishing Sander with Dust Collector & Lights, Lighted Wall & Floor Residue Removal Power Tool for Low Wall Painting Work
Features:
Make the Right Adjustments: No more strenuous reaching at tough angles! Pivot the swivel head up to 90 degrees and extend the handle length from 47" to 67". Fine-tune your sanding speed with the variable 5-speed motor - this sander helps you get the job done your way.
Dust Collection System: This handy wall sander with vacuum attachment eliminates dust and other stray particles as you work. Simply sand away while the built-in vacuum dust collector does the rest. This power tool leaves the competition in the dust!
Uneven Surfaces Made Easy: With this sander on your side, you'll always be operating on an even keel. When you pass it over any rough, rugged, or otherwise smooth surfaces, the soft sponging fitted directly into its wheel automatically adjusts to match the shape of that uneven area. It's tech that lets you smooth those rough spots out, all while avoiding the usual bumps in the road of the work process.
Leading the Way: Even after sundown, this machine always makes "light" work of sanding jobs. Any time you're working in a low-visibility environment, simply switch on the two LED strips built into the frame for a convenient source of illumination—meaning no matter what hour it is, you'll never have to go searching for a flashlight or lantern. How's that for a bright idea in construction?
The Complete Package: There's plenty more than just a sander in this set. For those points when even the integrated vacuum system can't conquer a mess, just make use of the included brush to sweep away all that excess dirt. Once you're ready to get back to work, you can easily remove the brush and stash it away. Plus, the kit comes bundled with a total of 12 sanding disks, including two types of sanding paper, to ensure you have the tools needed to tackle any sanding task.
Efficient Motor

 

Our drywall sander's vacuum attachment sucks up over 97% of dust and debris created as you work thanks to its highly efficient 800W motor.

 

Auxiliary Handle

 

Maintain complete control of this power tool using the detachable auxiliary handle to achieve the high precision required for your grinding jobs.

 

Telescoping Handle

 

The comfortable handle extends up to 5.5 feet to help you work on high ceilings, corners, and floors.

 

Take Full Control

 

This drywall sander can operate at 6-speed settings from 500 to 1800 rpm to handle various materials and finish needs.

 
Flexible Sander Head

 

The adjustable swivel head locks down in any position within its 90° range, leaving no corner or edge out of reach.

 

Light the Way

 

Simply switch on the frame's built-in rows of LED rings for helpful illumination when working in the low-visibility environment.

 

Detachable Edge Pad

 

When it comes to working corners, edges, and other hard-to-reach places, the covers around the sander head can be removed to get the job done.

 

Ready to Go

 

A total of 12 sanding discs of 2 grits come bundled to ensure you have the tools needed to tackle any sanding task, right out of the box.