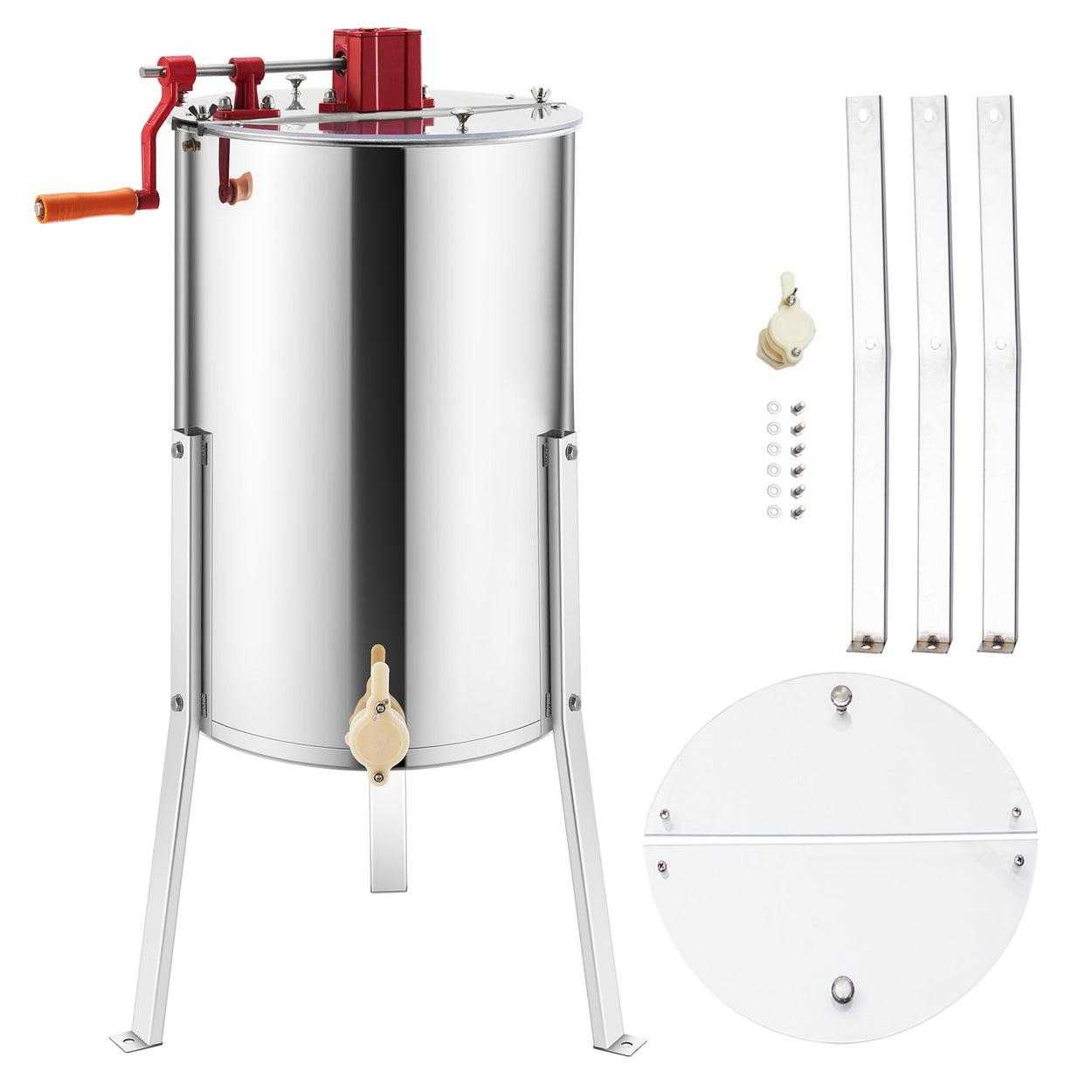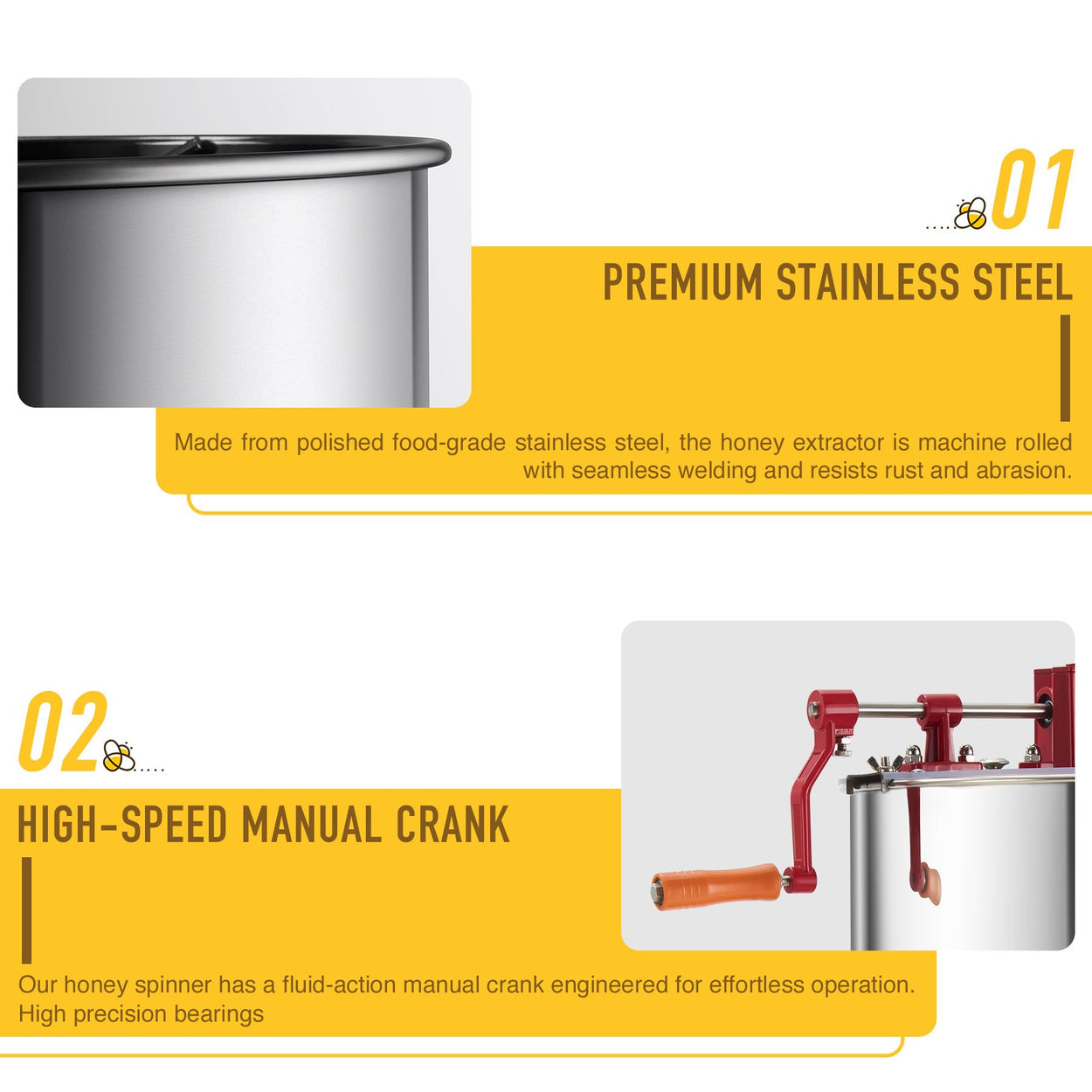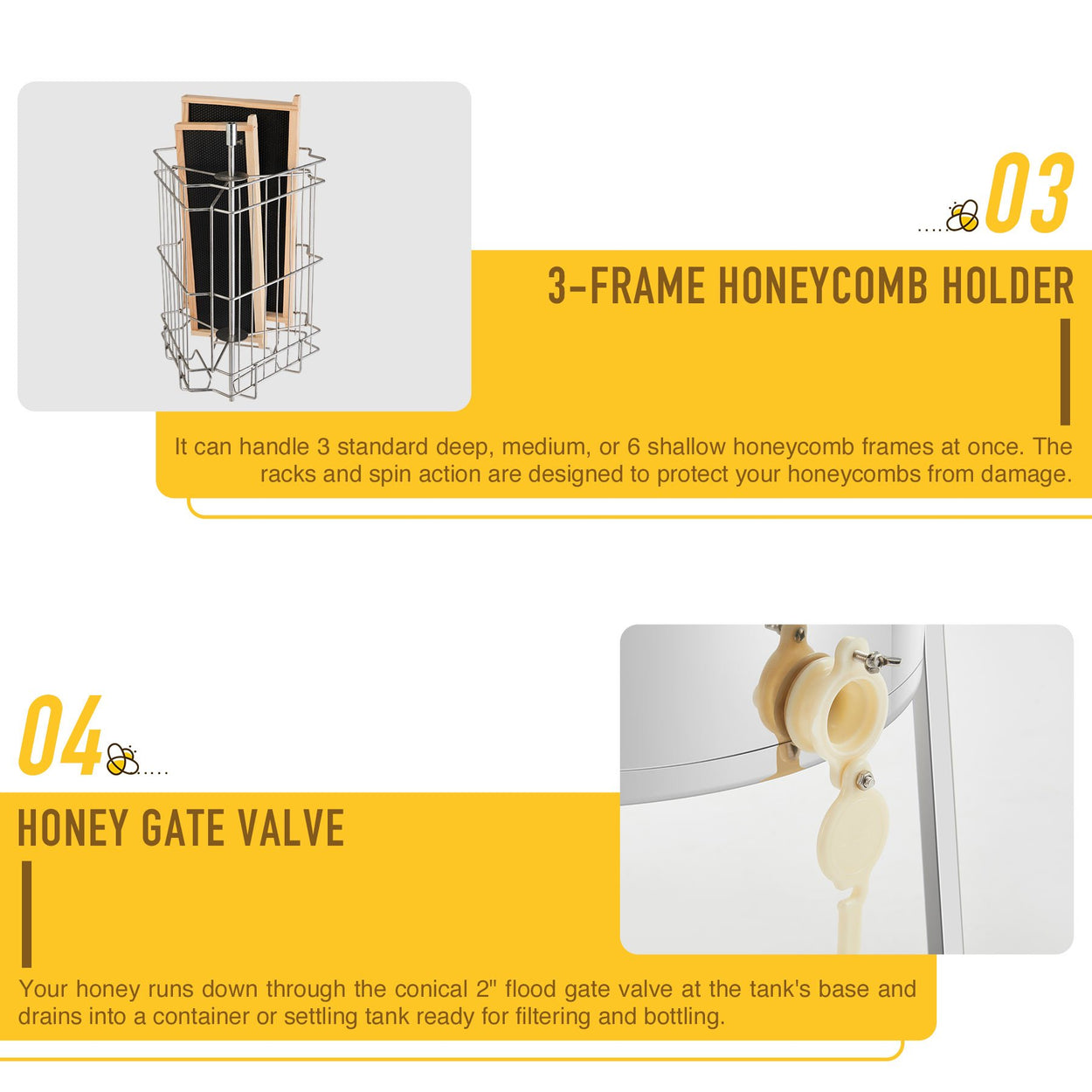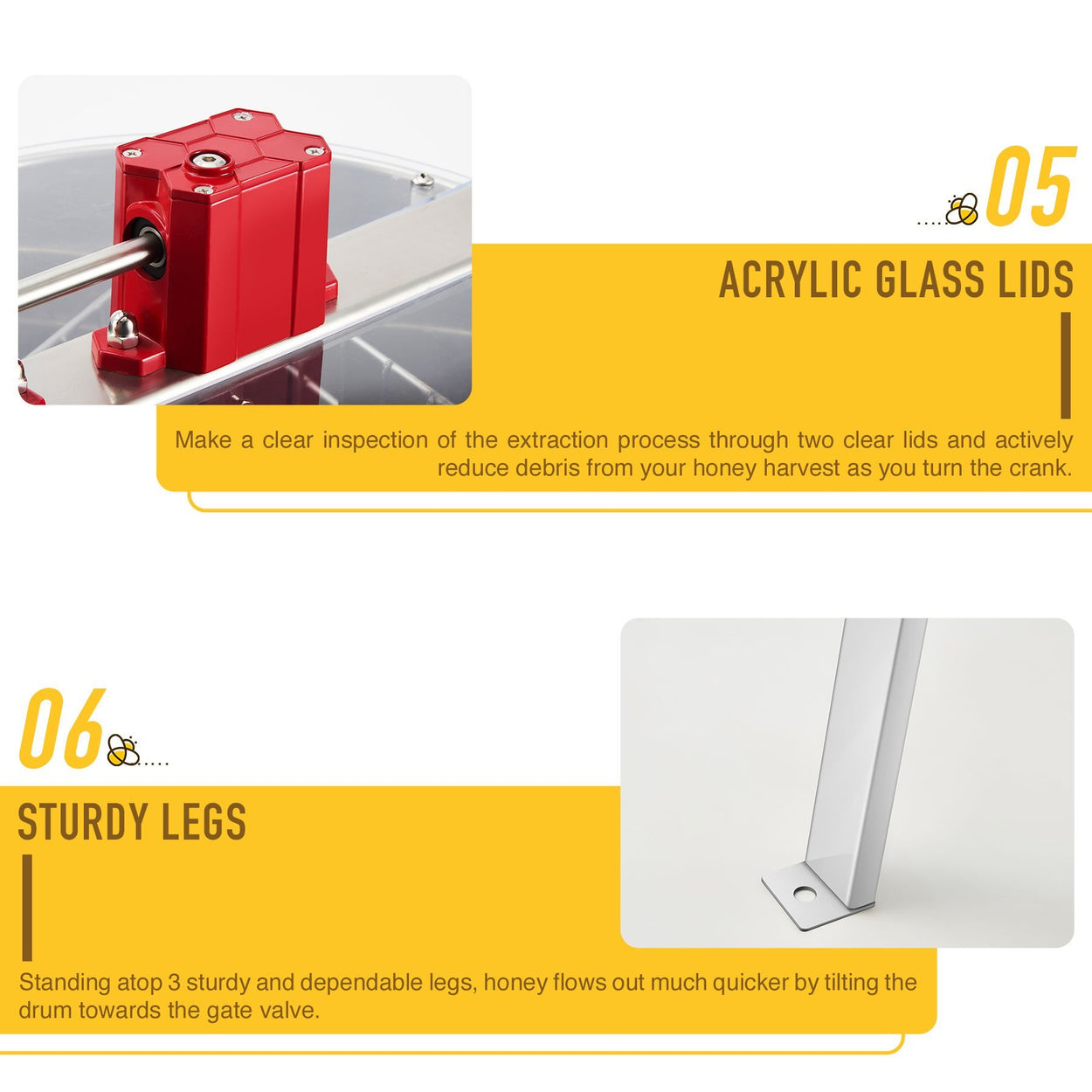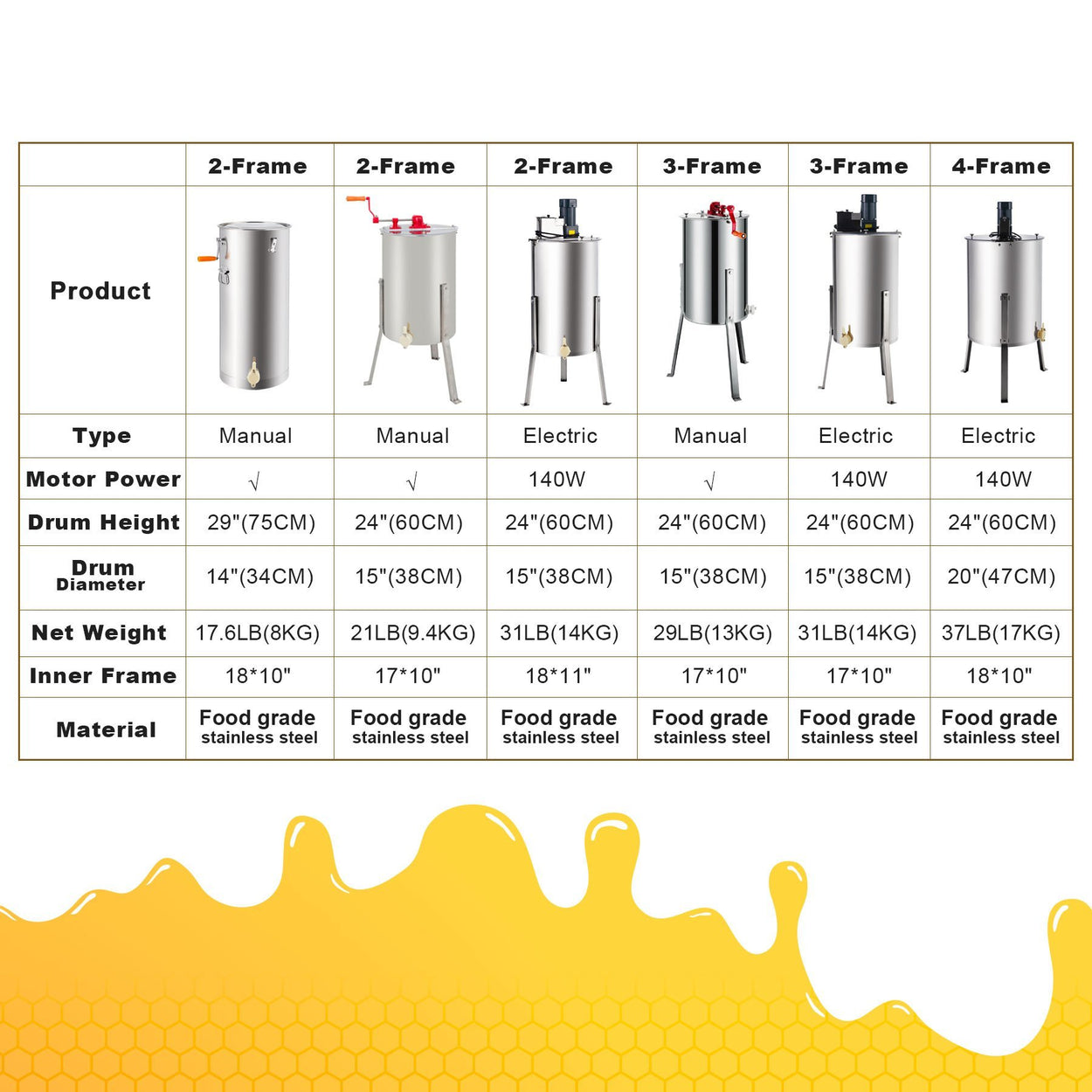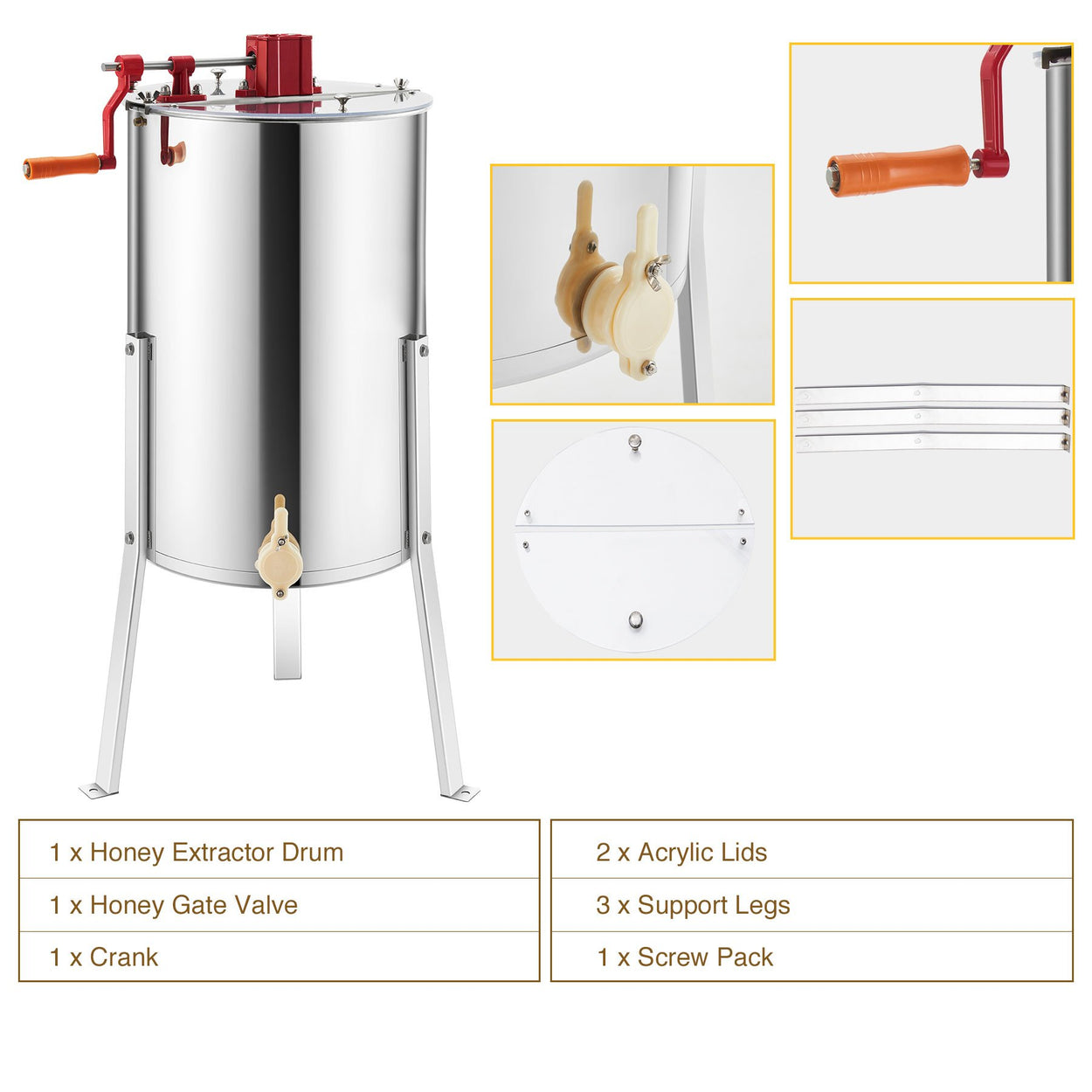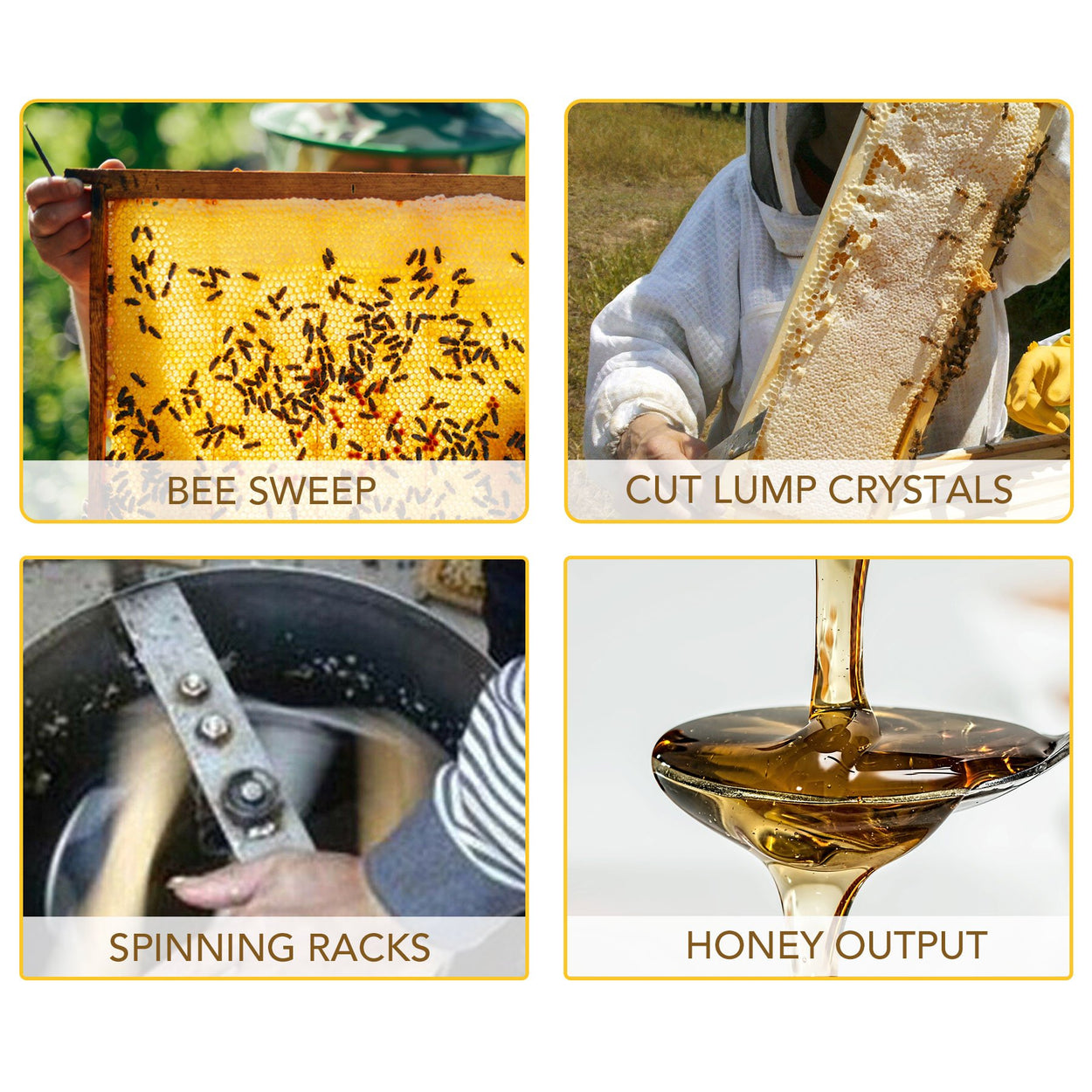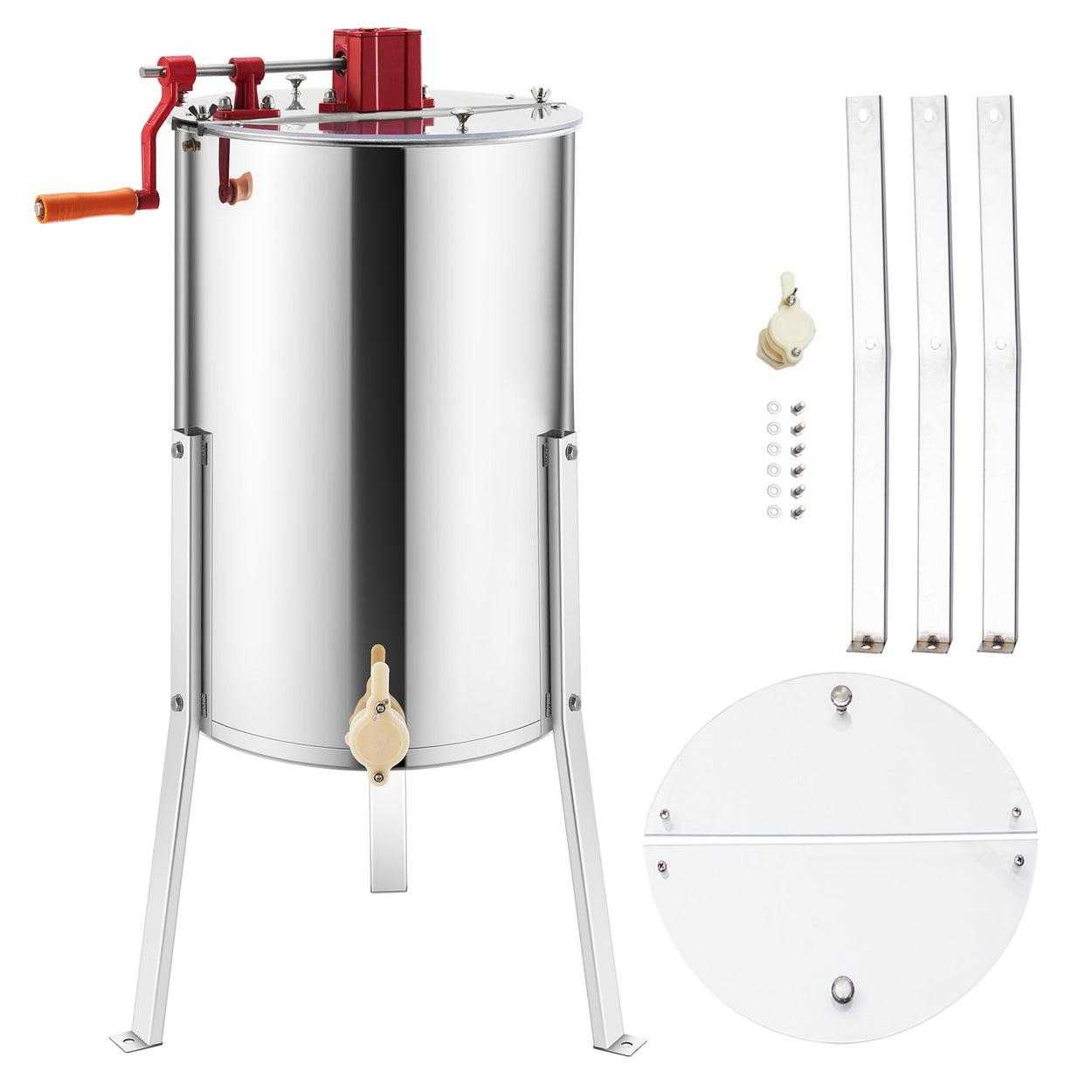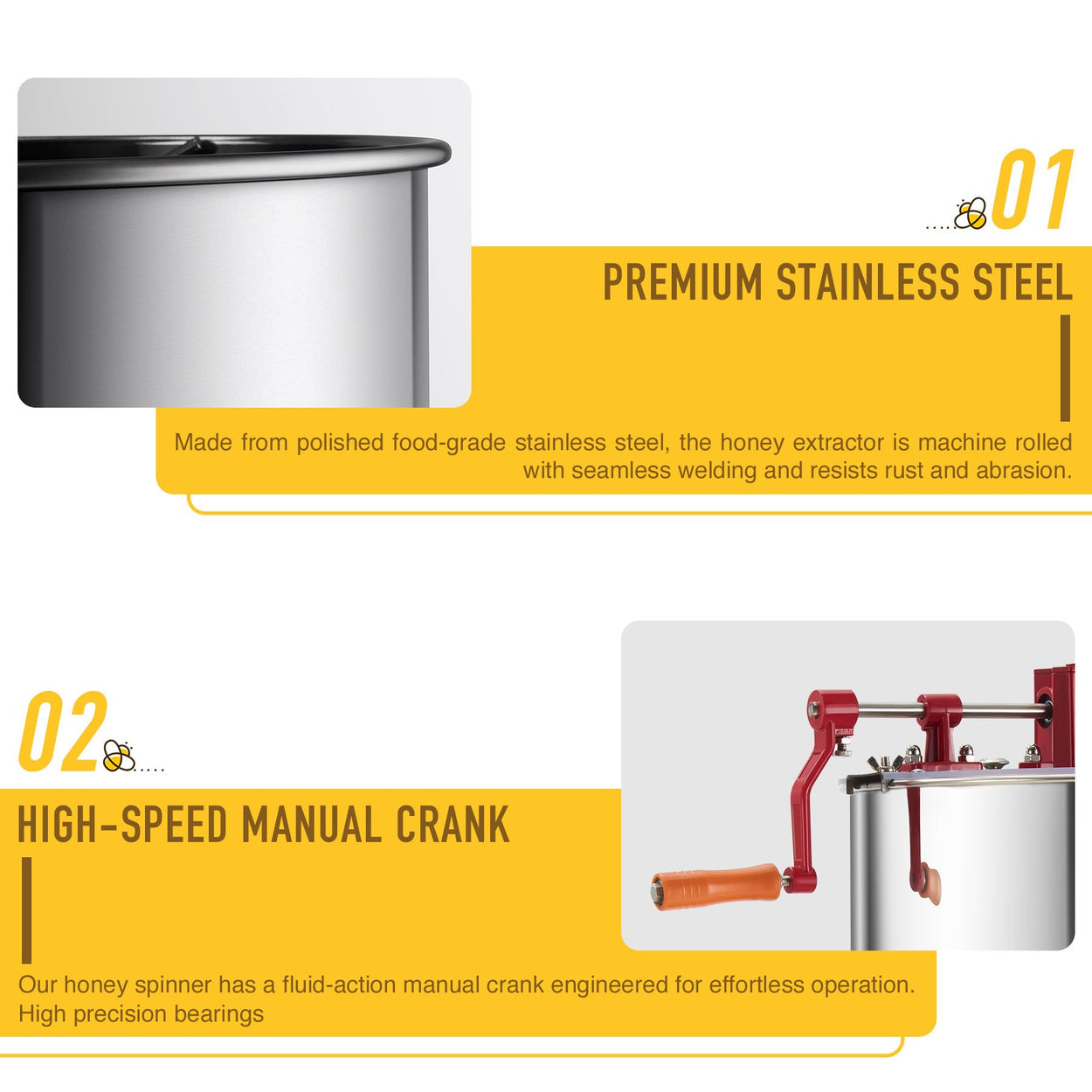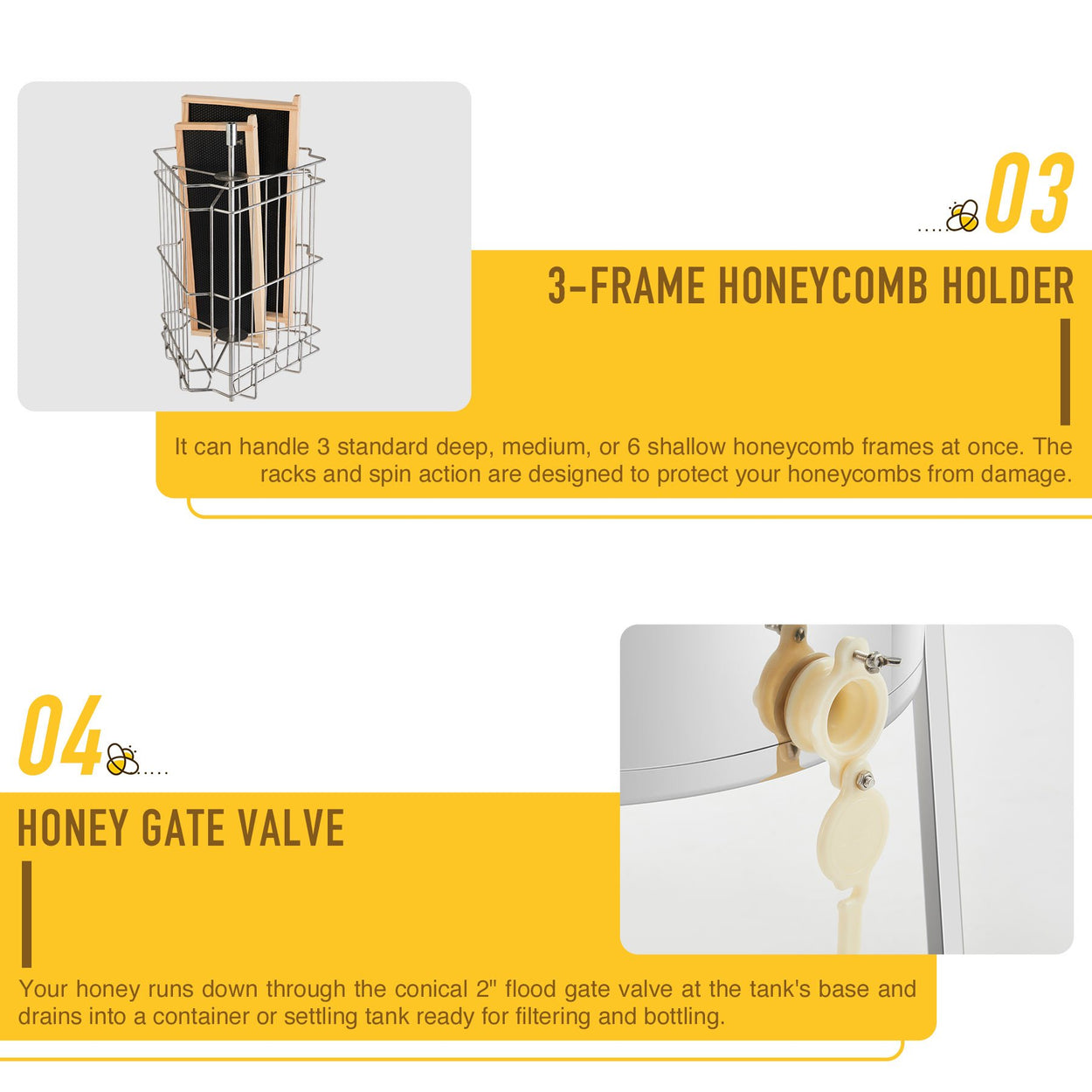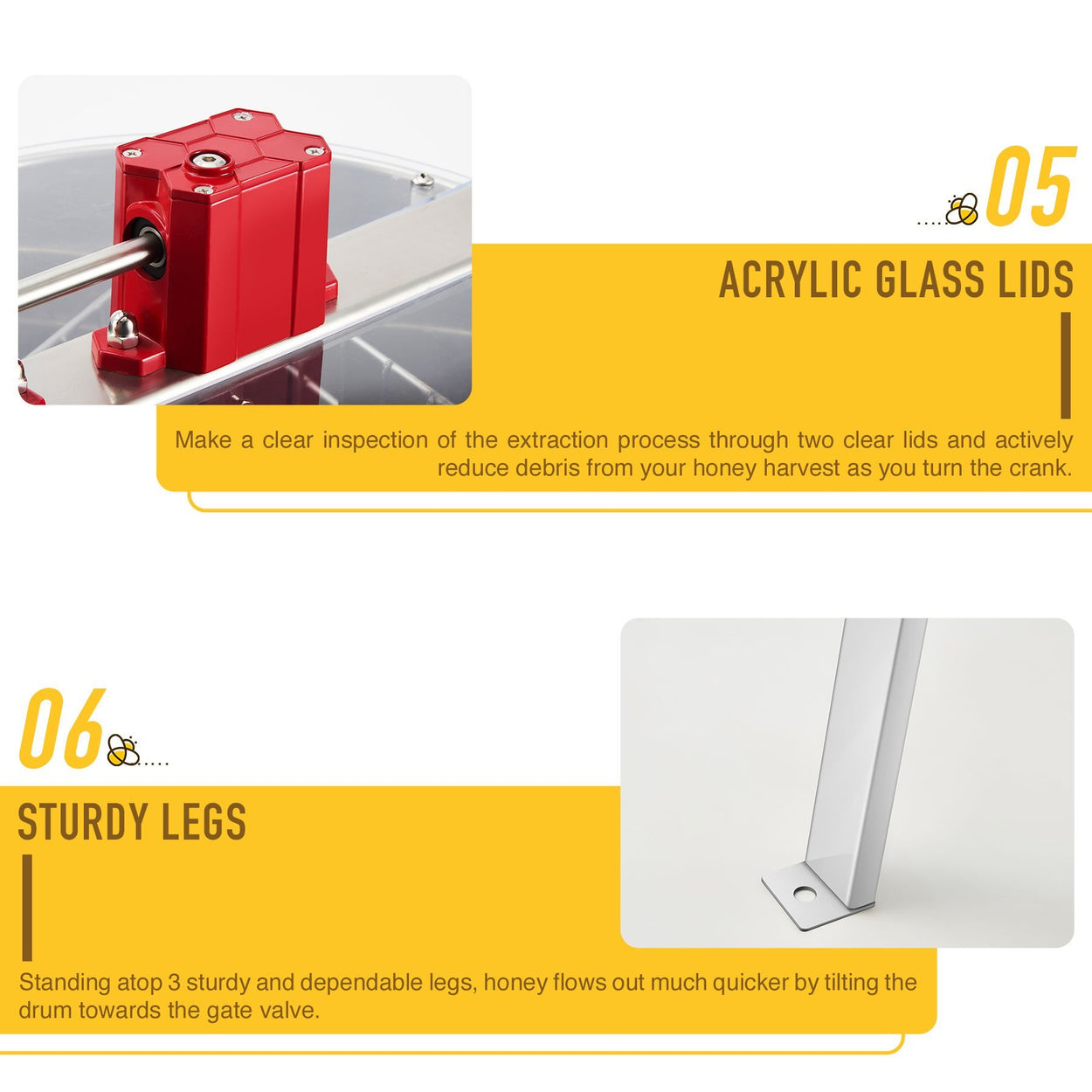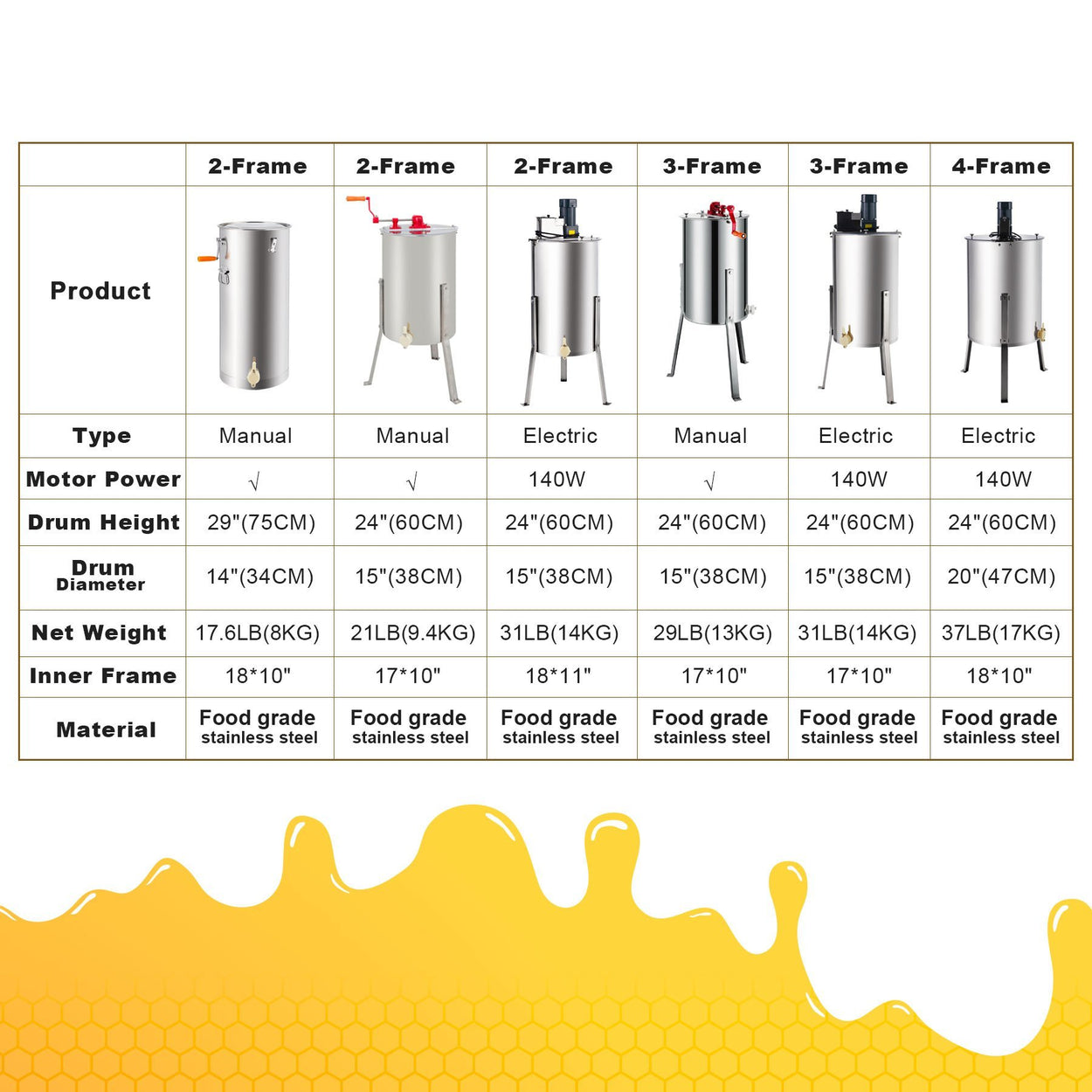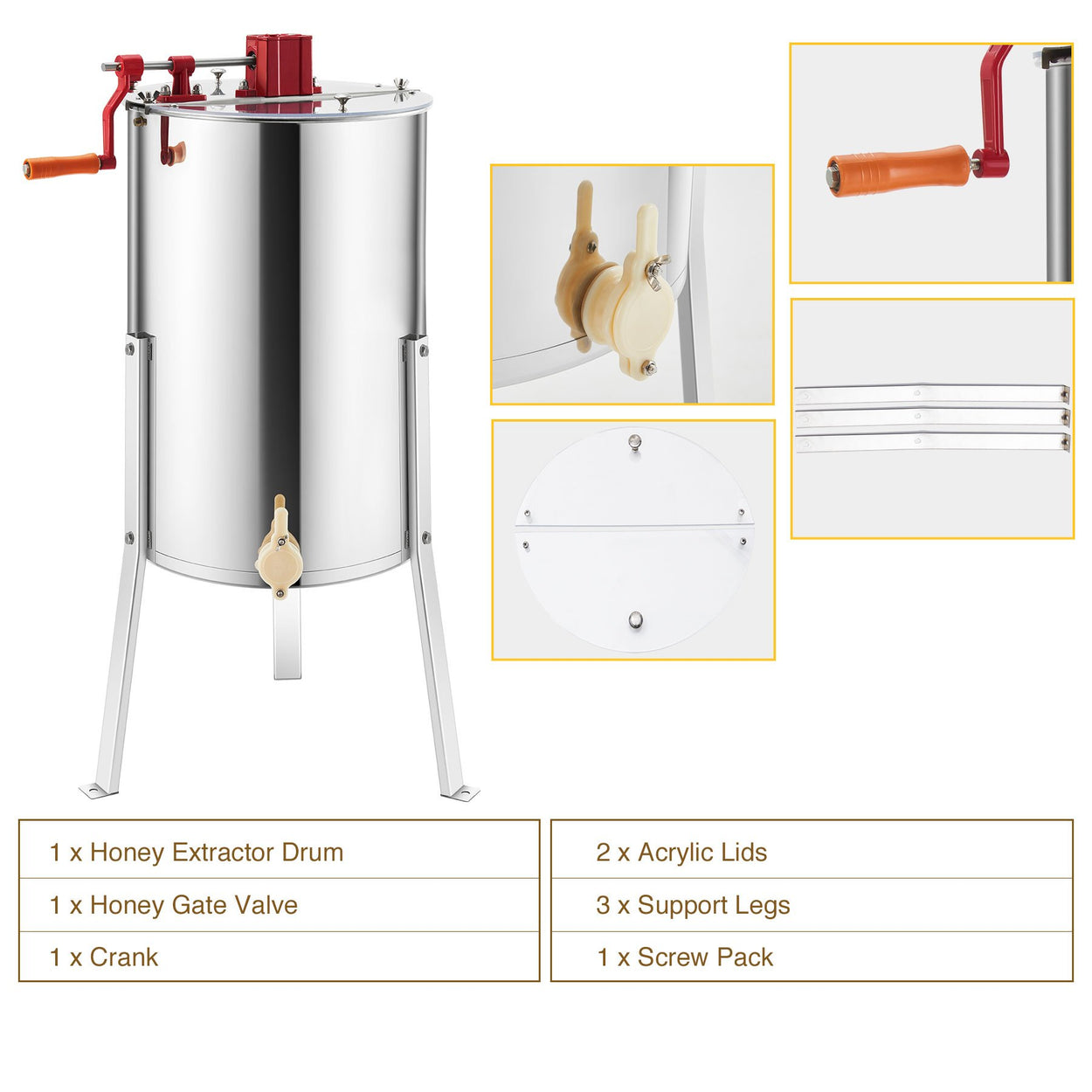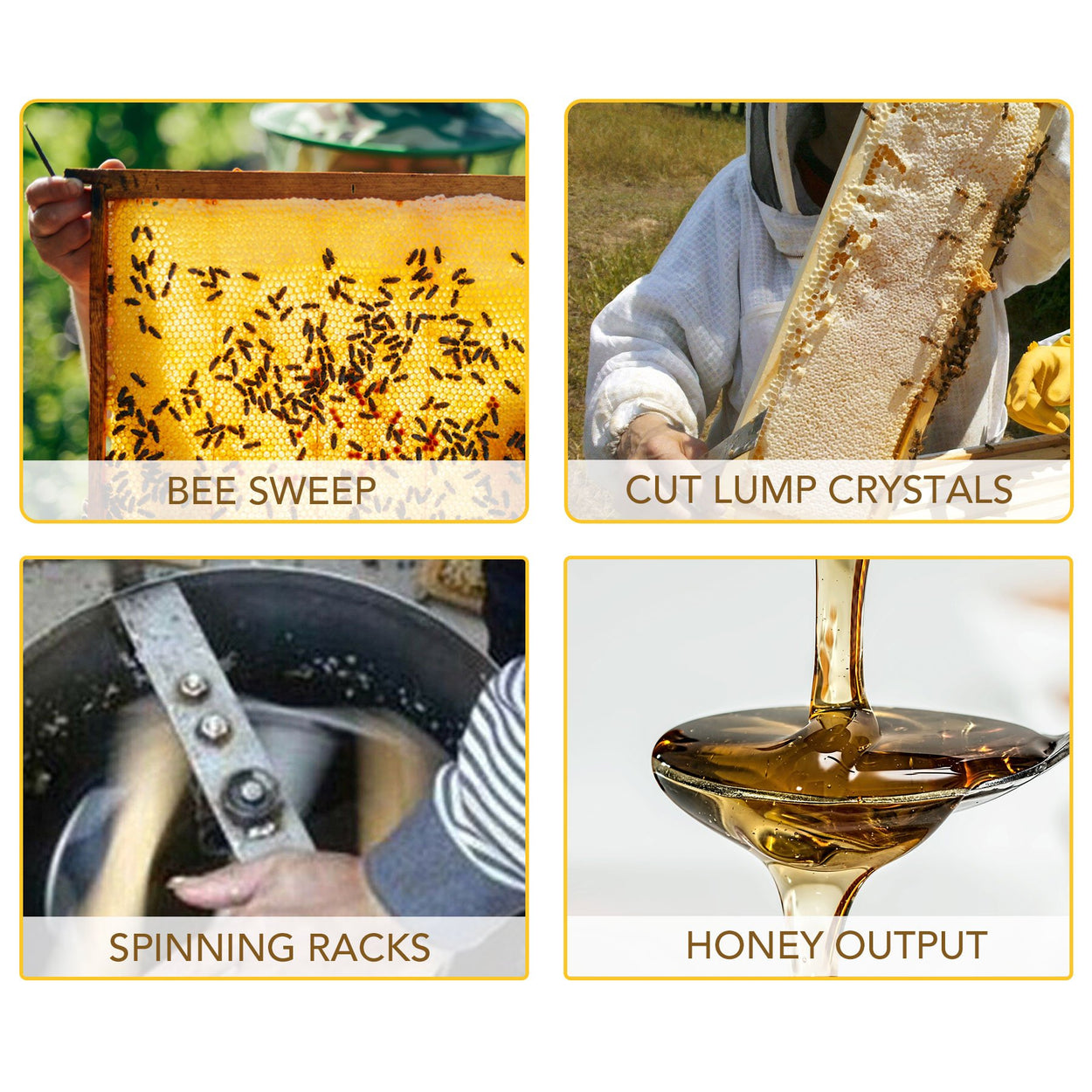 CO-Z
3-Frame Manual Honey Extractor Honeycomb Beekeeping Equipment Adjustable Stands
Features:
Premium Stainless Steel: Made from polished food-grade stainless steel, the honey extractor is machine rolled with seamless welding and resists rust and abrasion.
High-Speed Manual Clutch Crank: Our honey spinner has a fluid-action manual crank engineered for effortless operation. High precision bearings and gears extend its service life and reduce your workload.
3-Frame Honeycomb Holder: It can handle 3 standard deep, medium, or 6 shallow honeycomb frames at once. The racks and spin action are designed to protect your honeycombs from damage, so your bees always get back to work quickly. The internal gear will not contaminate the honey.
Honey Gate Valve: Your honey runs down through the conical 2" flood gate valve at the tank's base and drains into a container or settling tank ready for filtering and bottling.
Acrylic Glass Lids: Make a clear inspection of the extraction process through two transparent lids and actively reduce debris from your honey harvest as you turn the crank.
Sturdy Legs: Standing atop 3 sturdy and dependable legs, honey flows out much quicker by tilting the drum towards the gate valve. Feel confident as you rotate the internal racks without worry about tipping over or spilling.
Large Capacity
The drum on this two-frame honey extractor is 24" tall and 15" in diameter, perfect for extracting honey in high quantities.
Easy to Operate: Load the internal honeycomb frames, seal the lids and crank the heavy-duty spin handle. In a short time, your honey will trickle down towards the gate valve and release a flood of oozing golden goodness at your command. Ideal for the hobbyist, small apiarist, and commercial or household beekeepers.