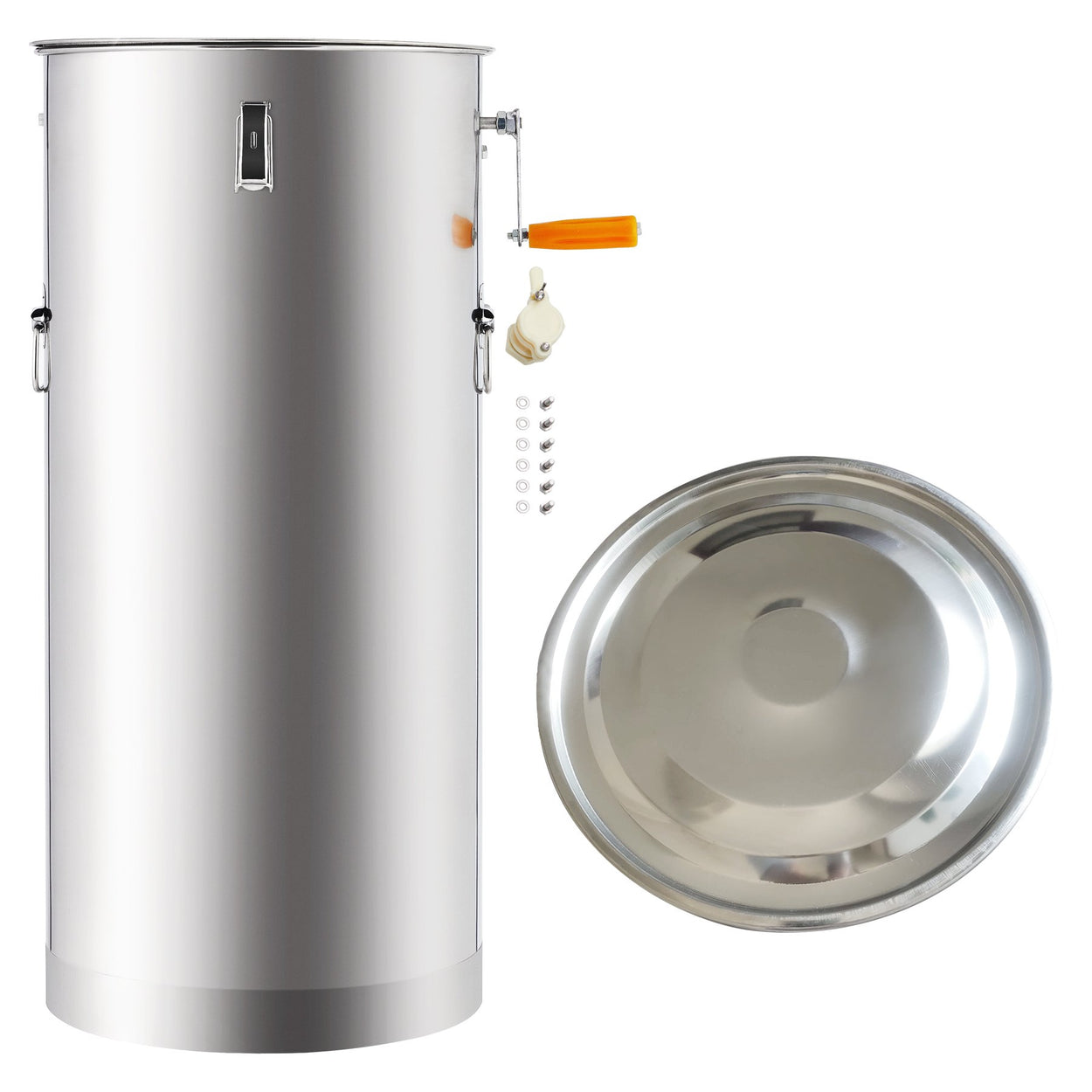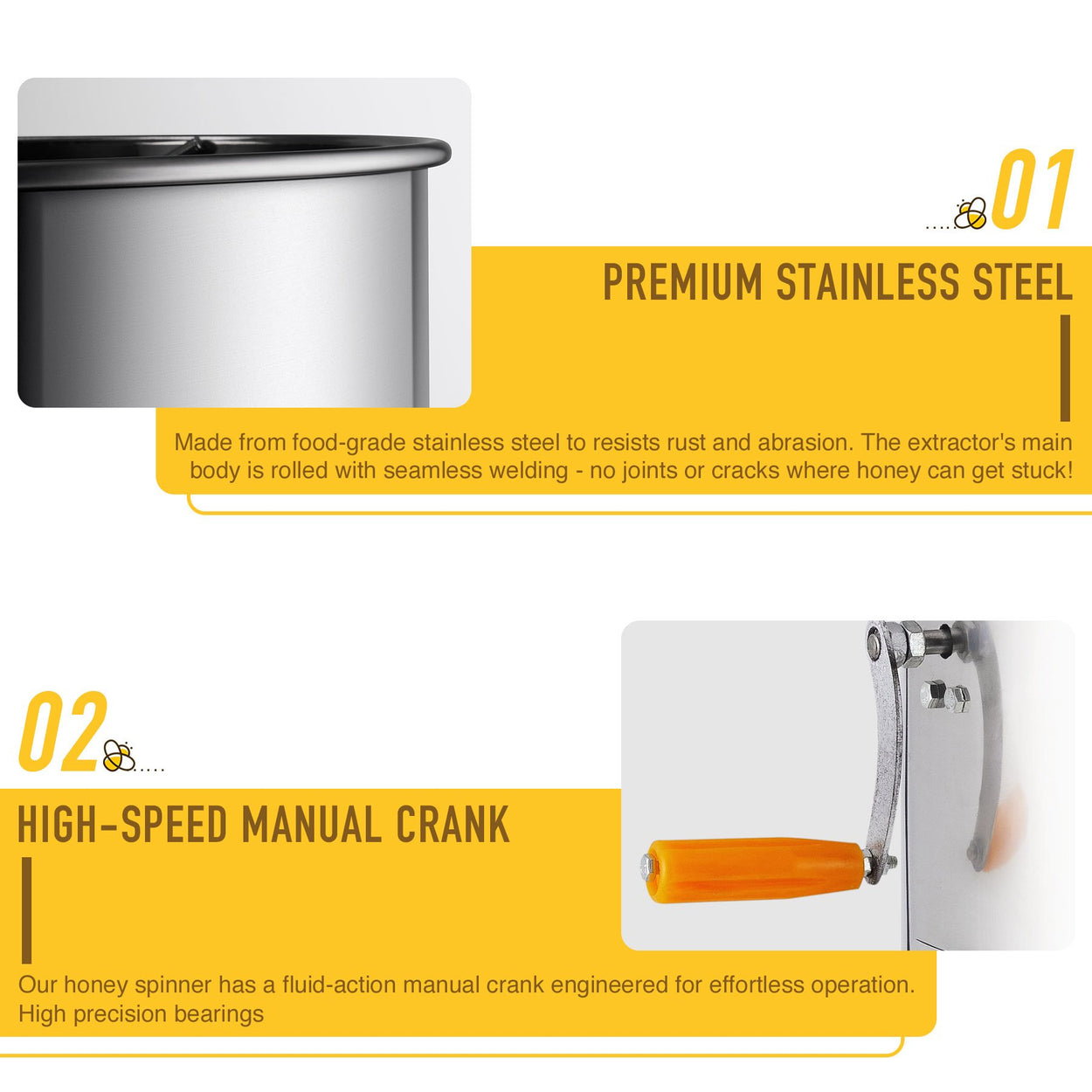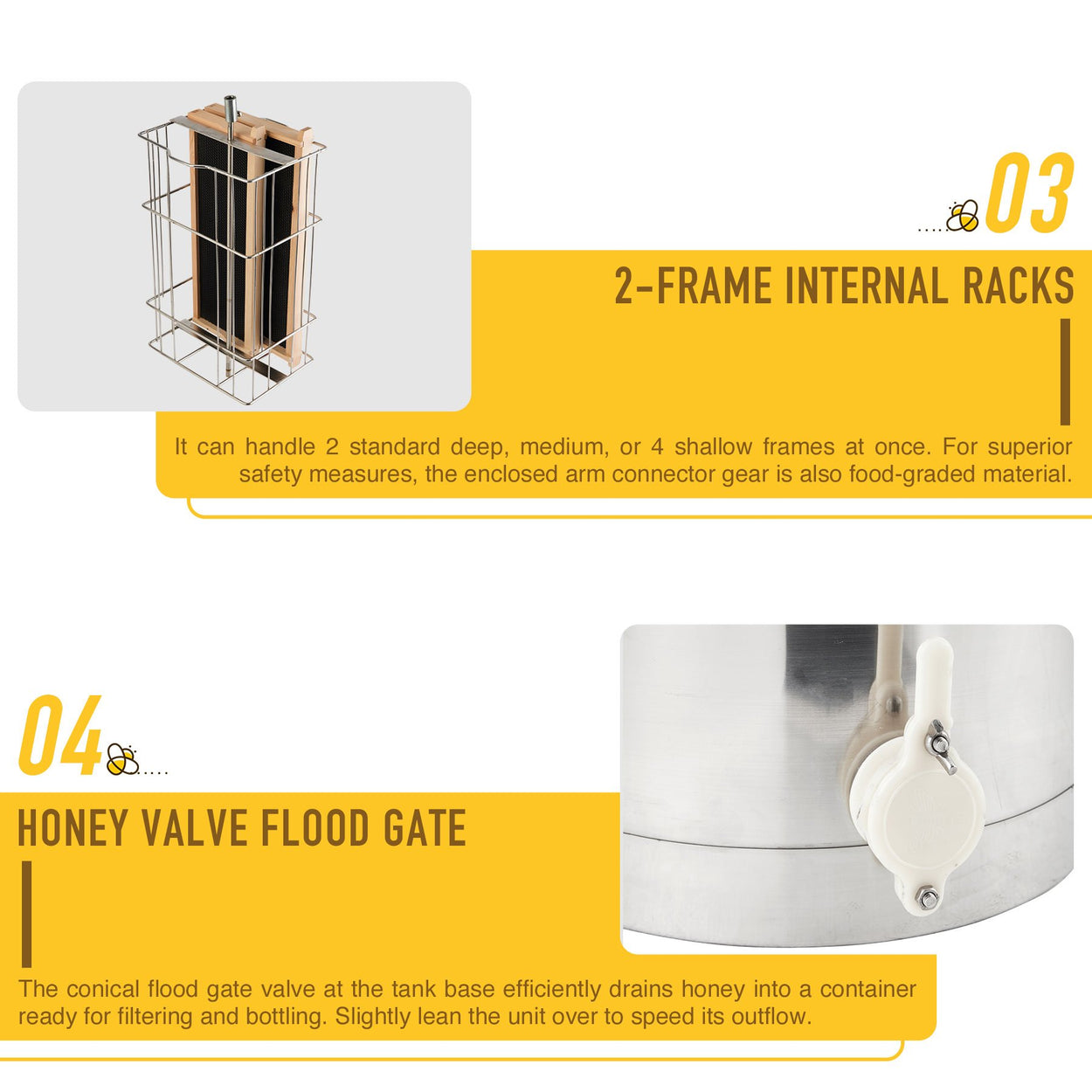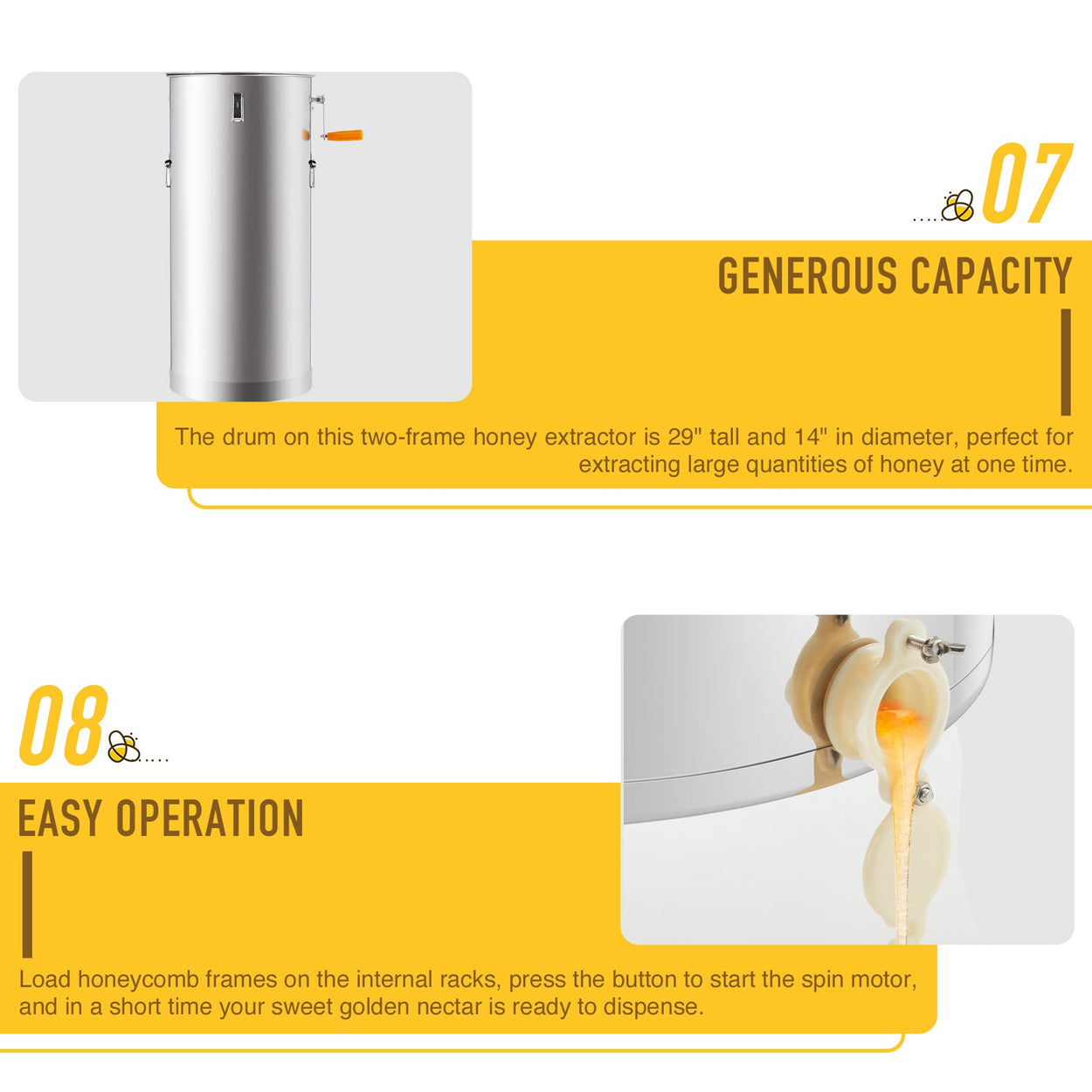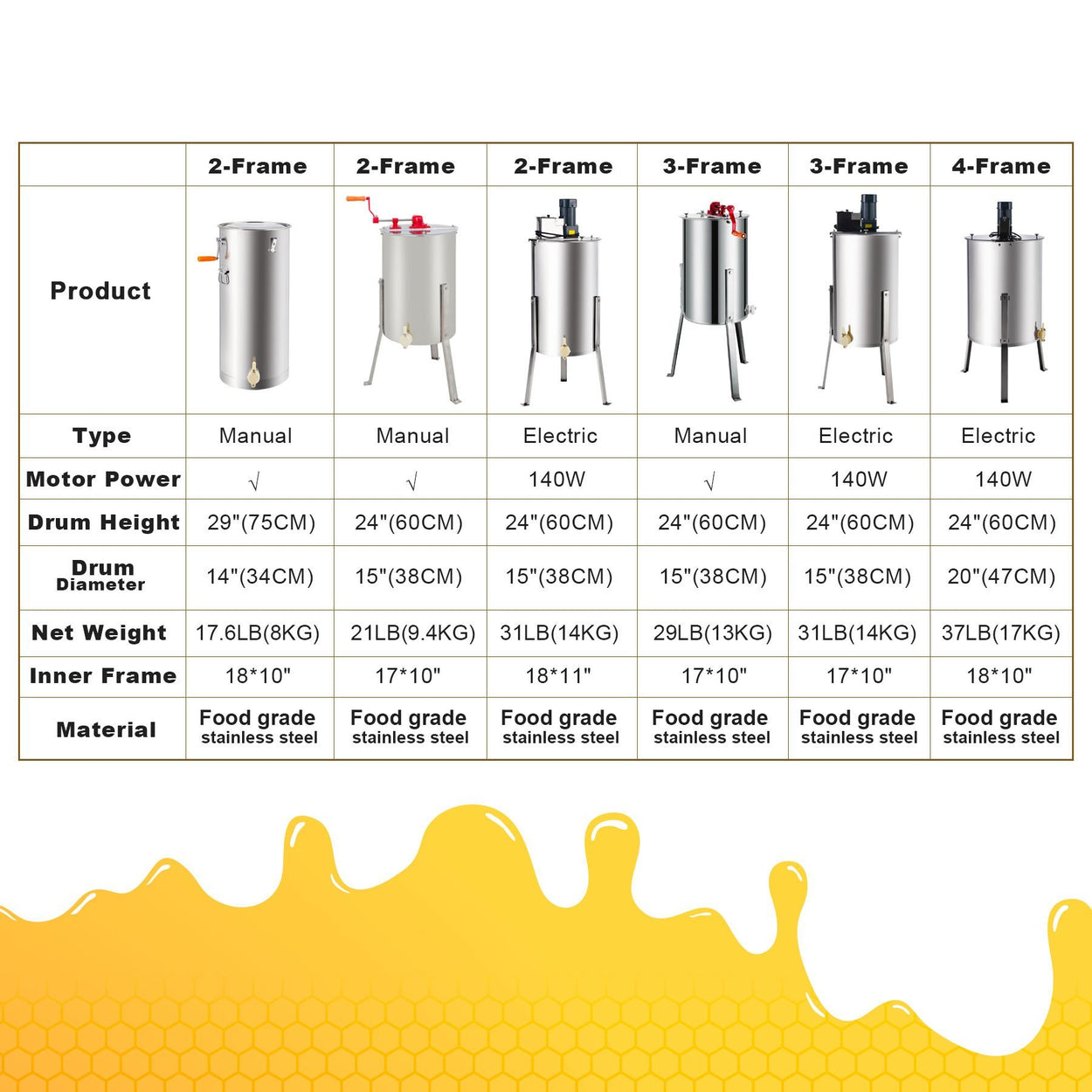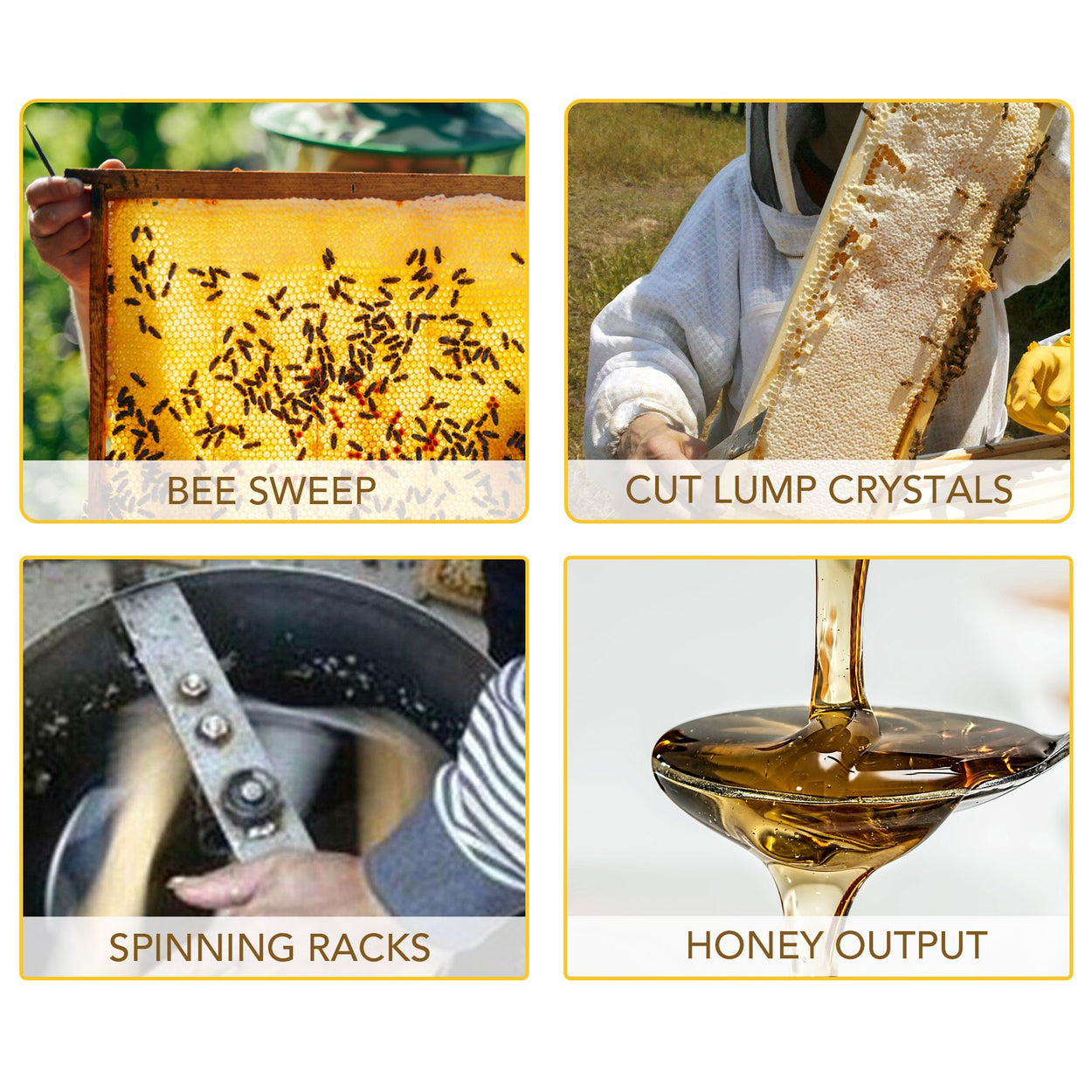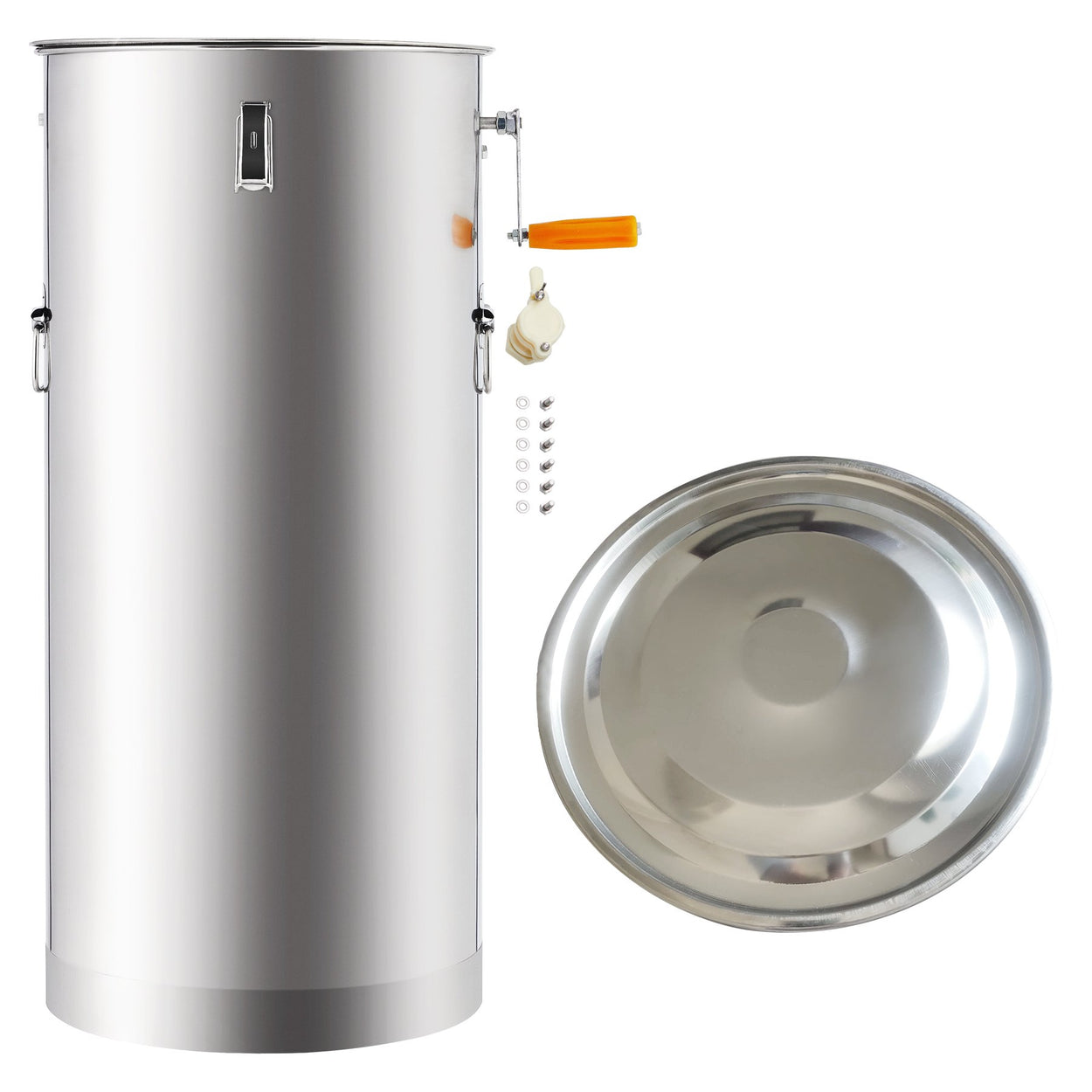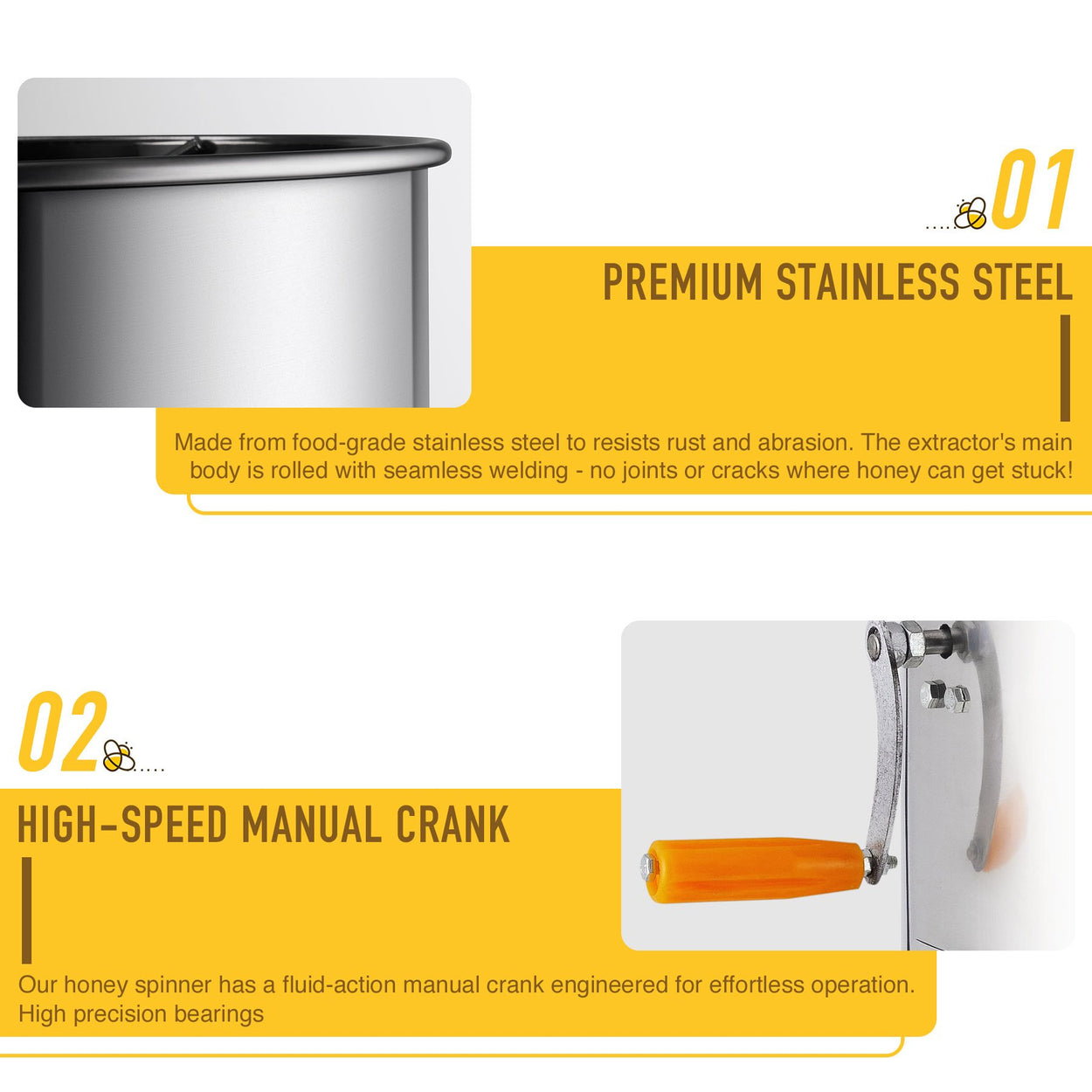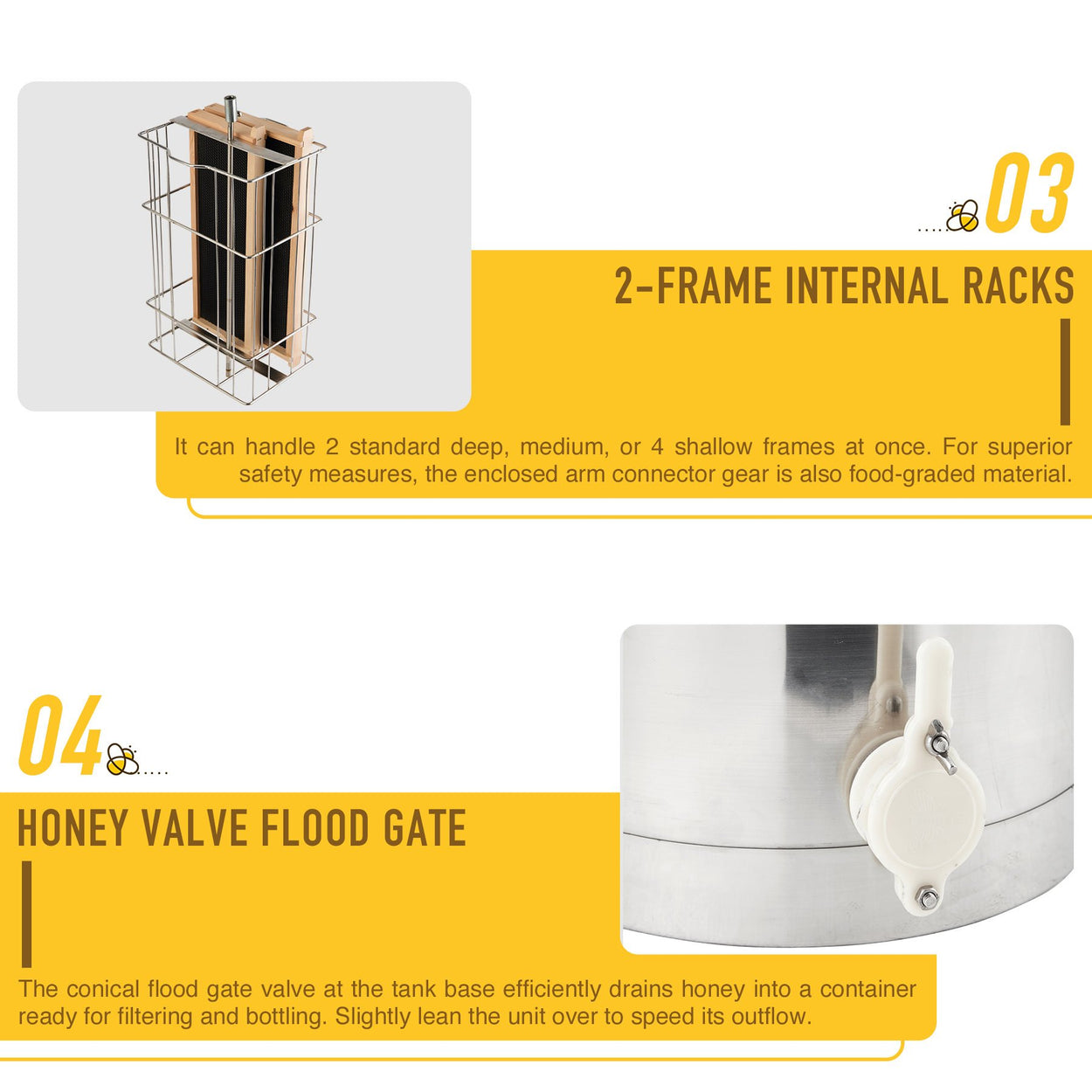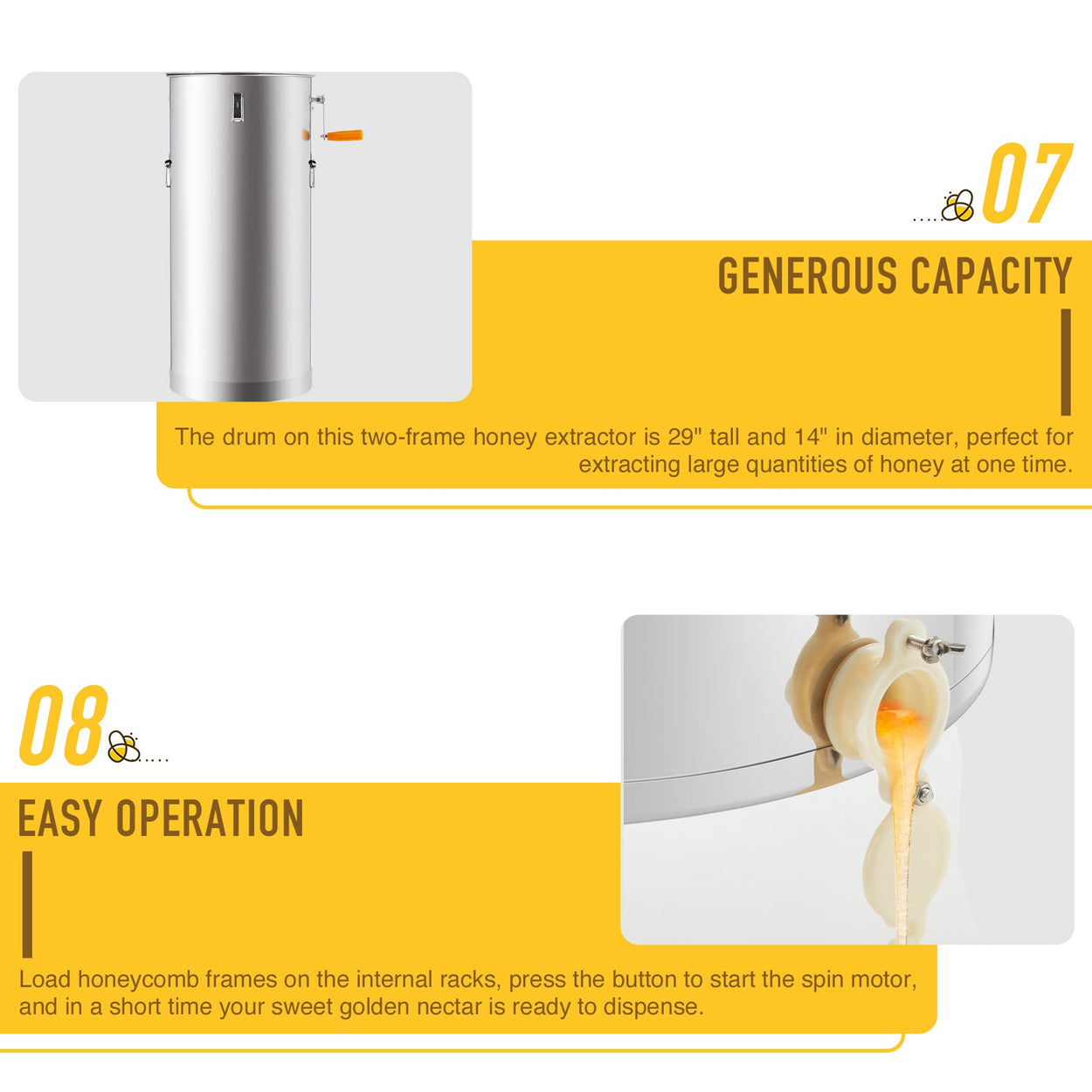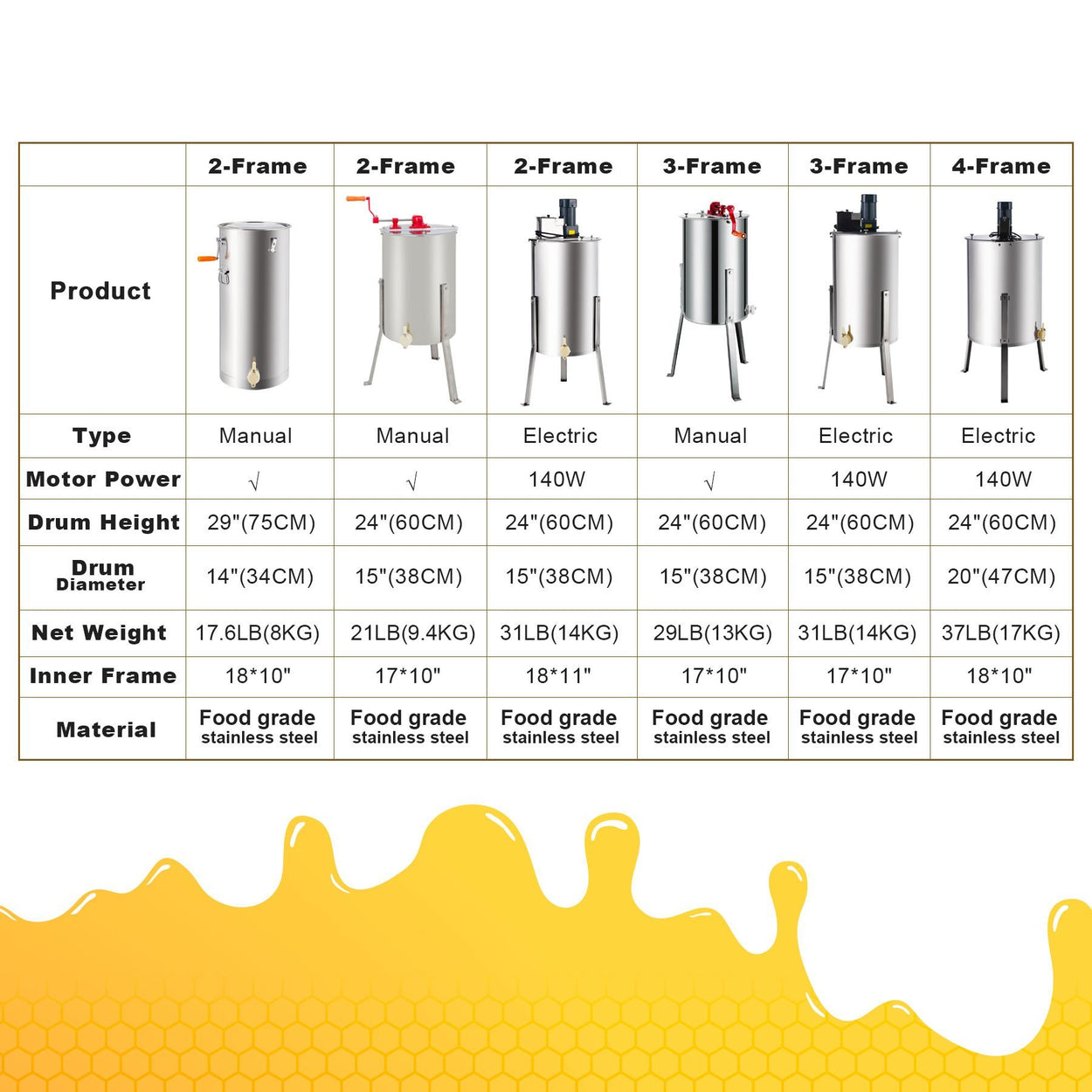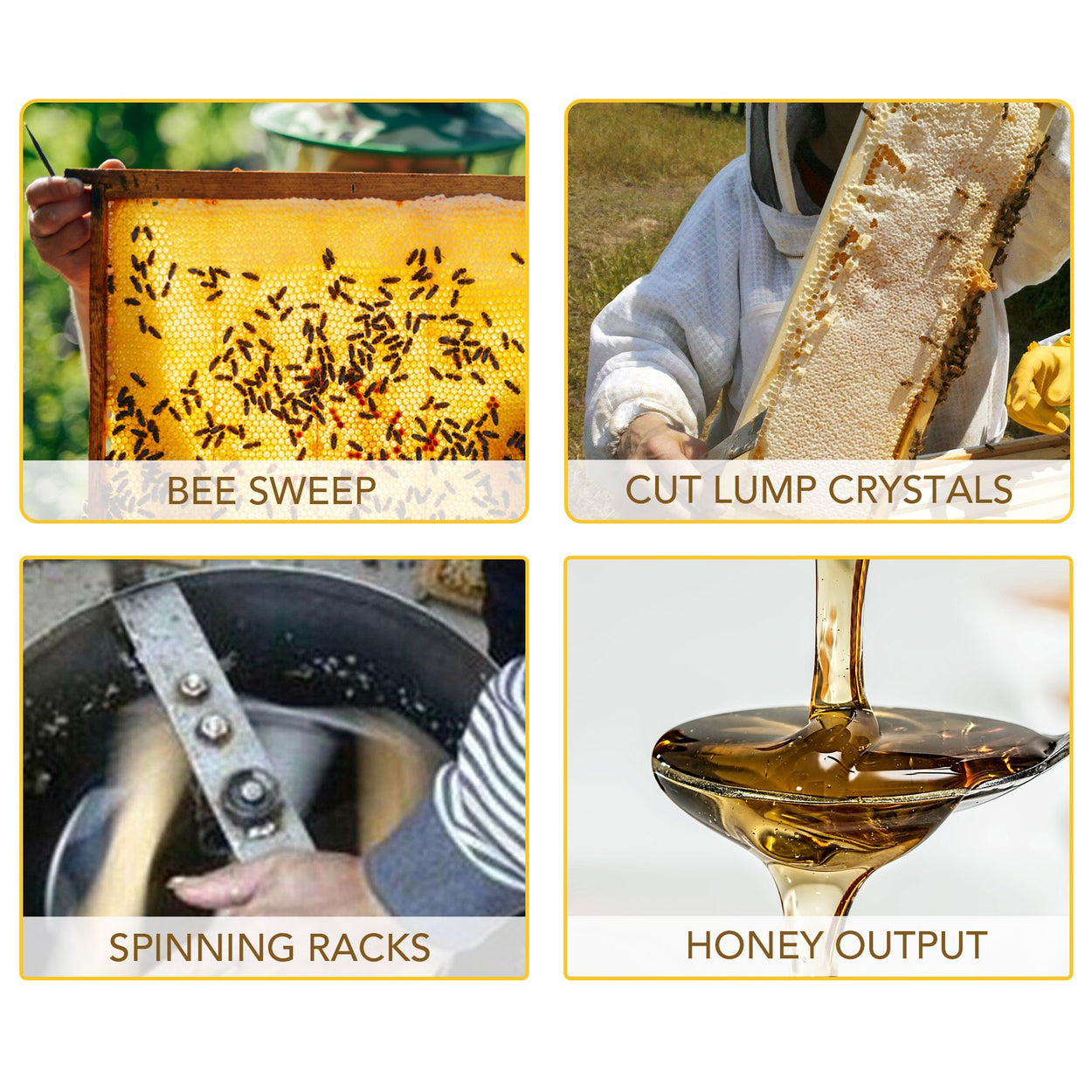 CO-Z
2 Frame Manual Honey Extractor Beekeeping Honeycomb Drum 29"
Extract honey without destroying the honeycombs so your bees can reuse them again and again. Extractions using centrifugal force save beekeepers' time and effort. Plus, the manual power rotor is easy to operate. Made from stainless steel, this honeycomb spinner drum is easy to clean and built to last. Honey harvesting has never been more efficient.
Features:
Sturdy and Reliable Structure
This honey drum is built entirely with food-grade, polished stainless steel to resist rust and wear.
High-Speed Manual Crank

Our honey spinner has a fluid-action manual crank that turns almost effortlessly. High precision bearings reduce stress on the operator. This manual rotor honey extractor has superior gears and longer service life than others.
2-Frame Manual Extractor

This honey extractor can handle 2 standard frames at one time. The spinner racks will accommodate various size frames from medium to shallow. The internal frame racks and spin action are designed to protect your honeycombs from damage, so your bees always get back to work quickly.
Dual Transparent Lid & Dispenser Valve

Honey flows down through the filter to the honey collector gate. Simply press the button to dispense. Two transparent plexiglass lids allow you to observe the entire extracting process from above.
Easy to Set Up
Includes easy setup instructions. Load the 2 honeycomb frame racks, use the manual crank to begin rotation, and wait a short time for honey to flow down for harvest. An ideal choice for a small-scale honey farm or amateur beekeeper.
Specifications:

Material: Stainless steel
Color: Silver
Drum diameter: 13.5''
Drum height: 29''
Honey gate: 2 inches
Net weight: 17.6lbs/ 8kg
Package included:
1* Honey Gate
1* Manual Crank
1* Assembly Screw Pack
1* Top