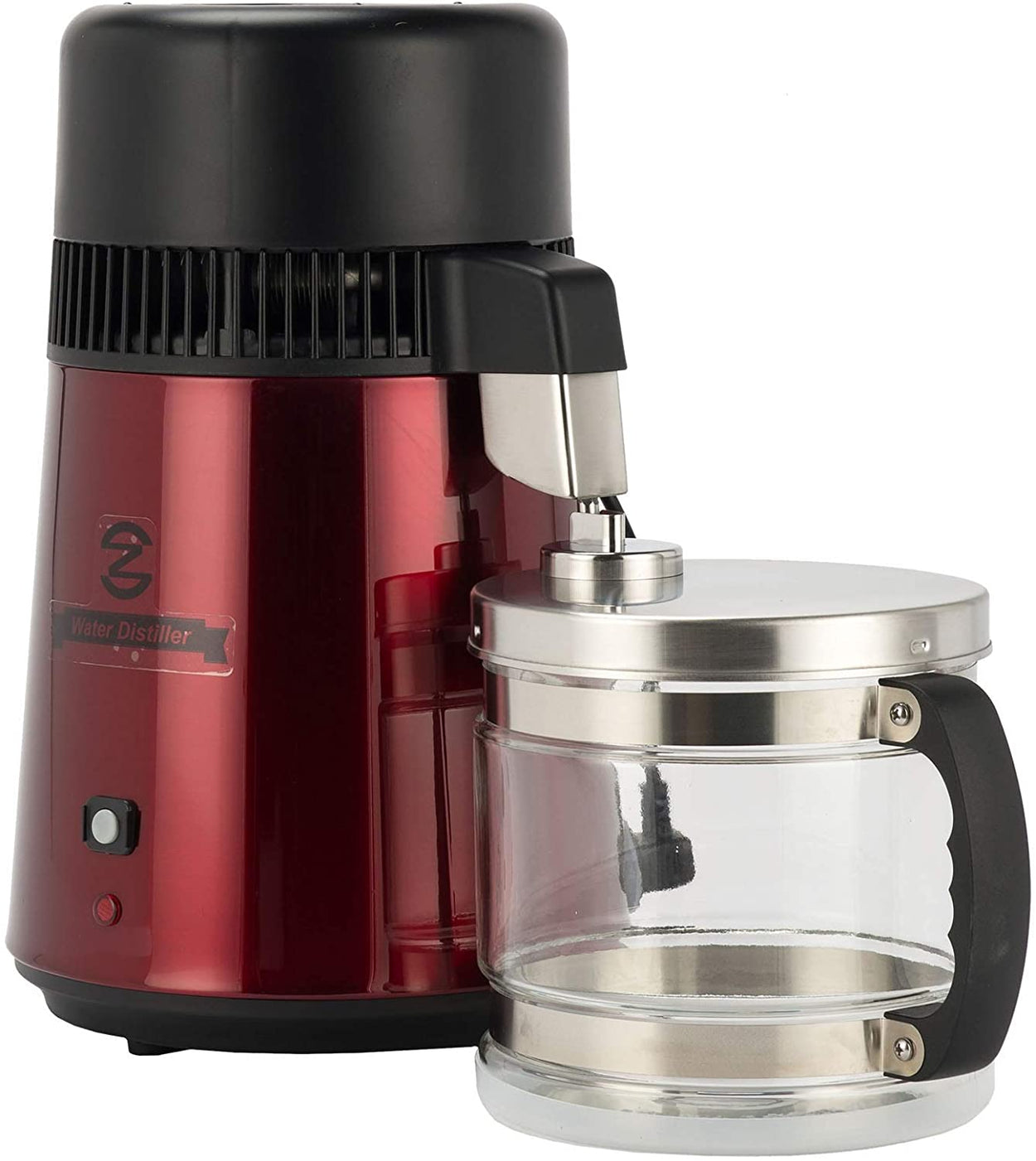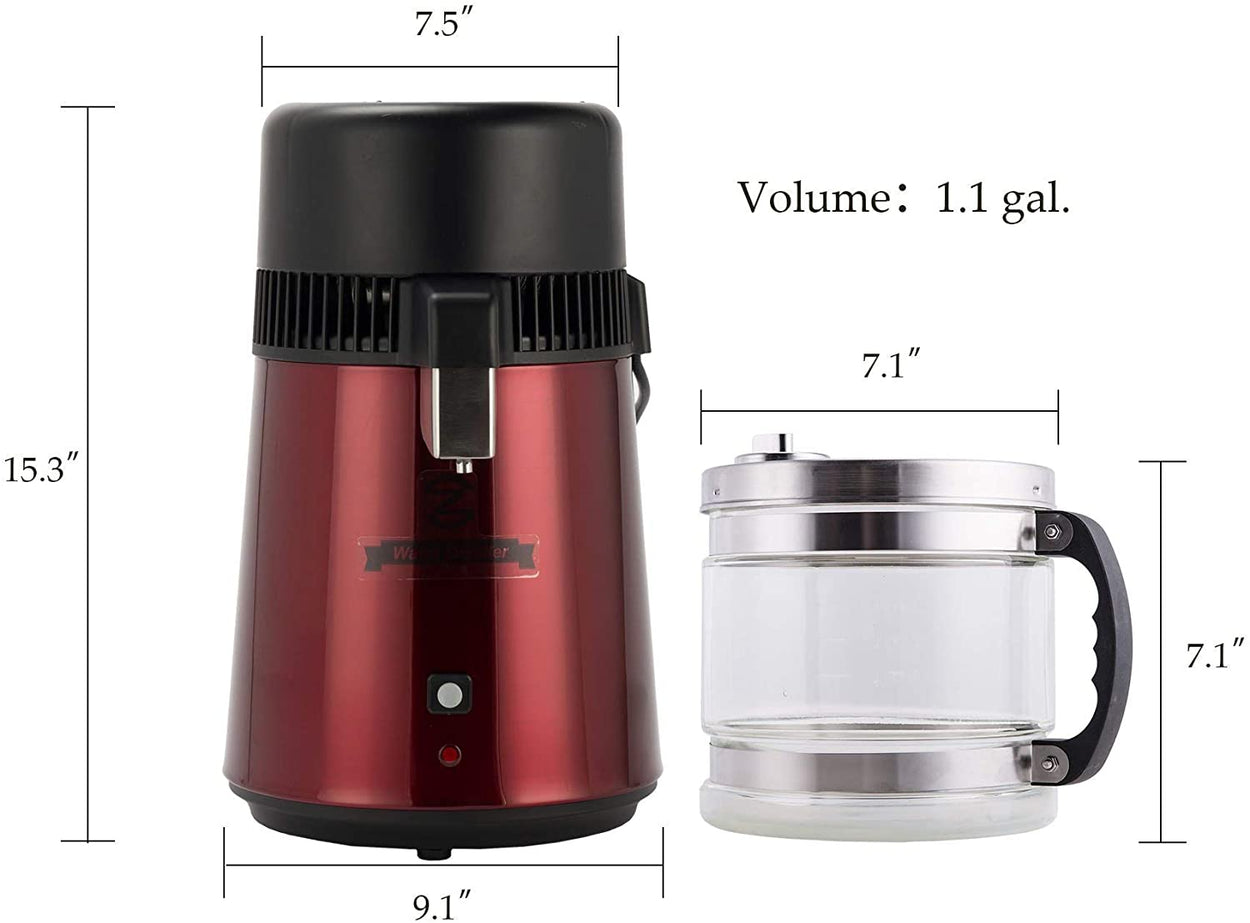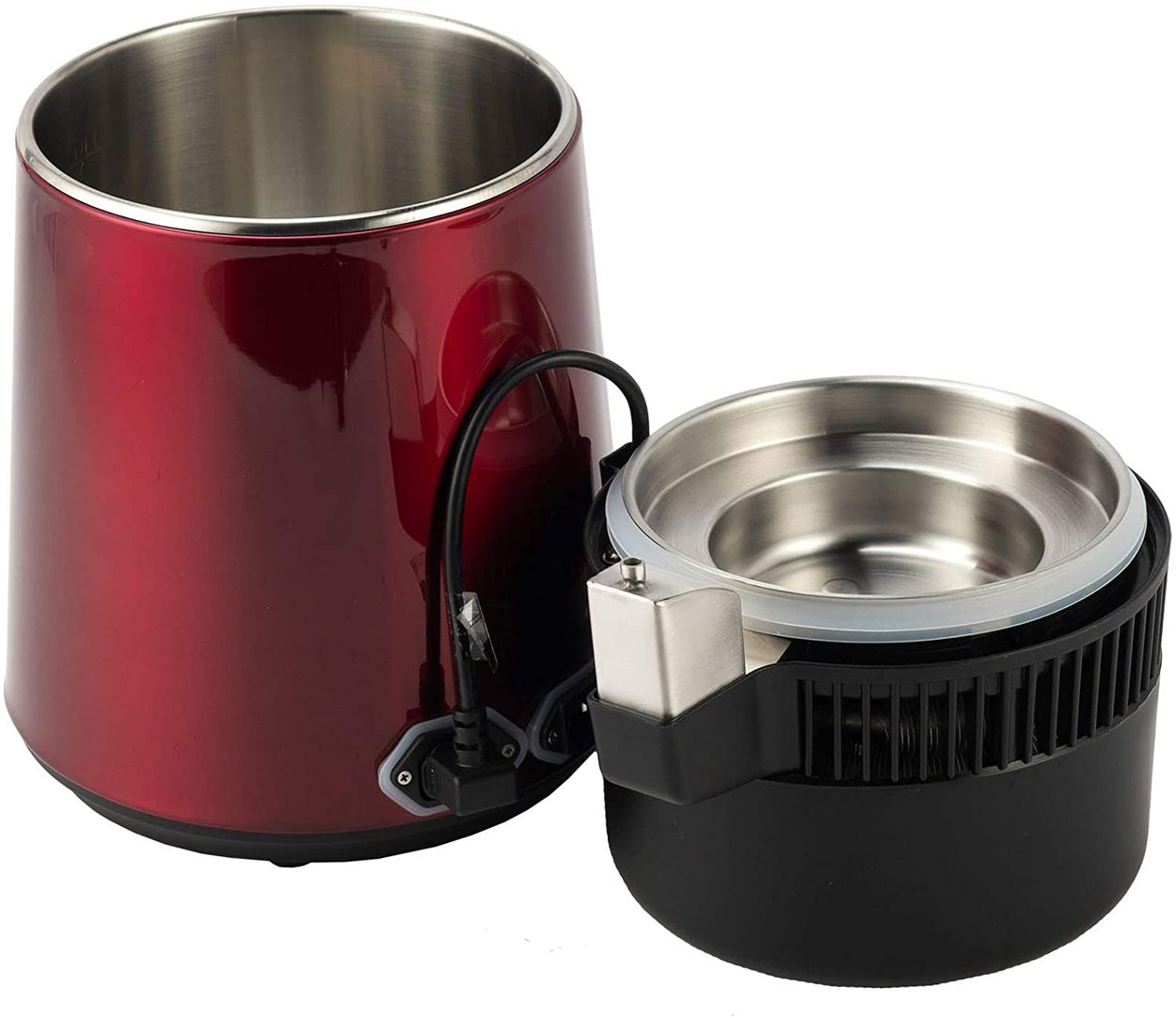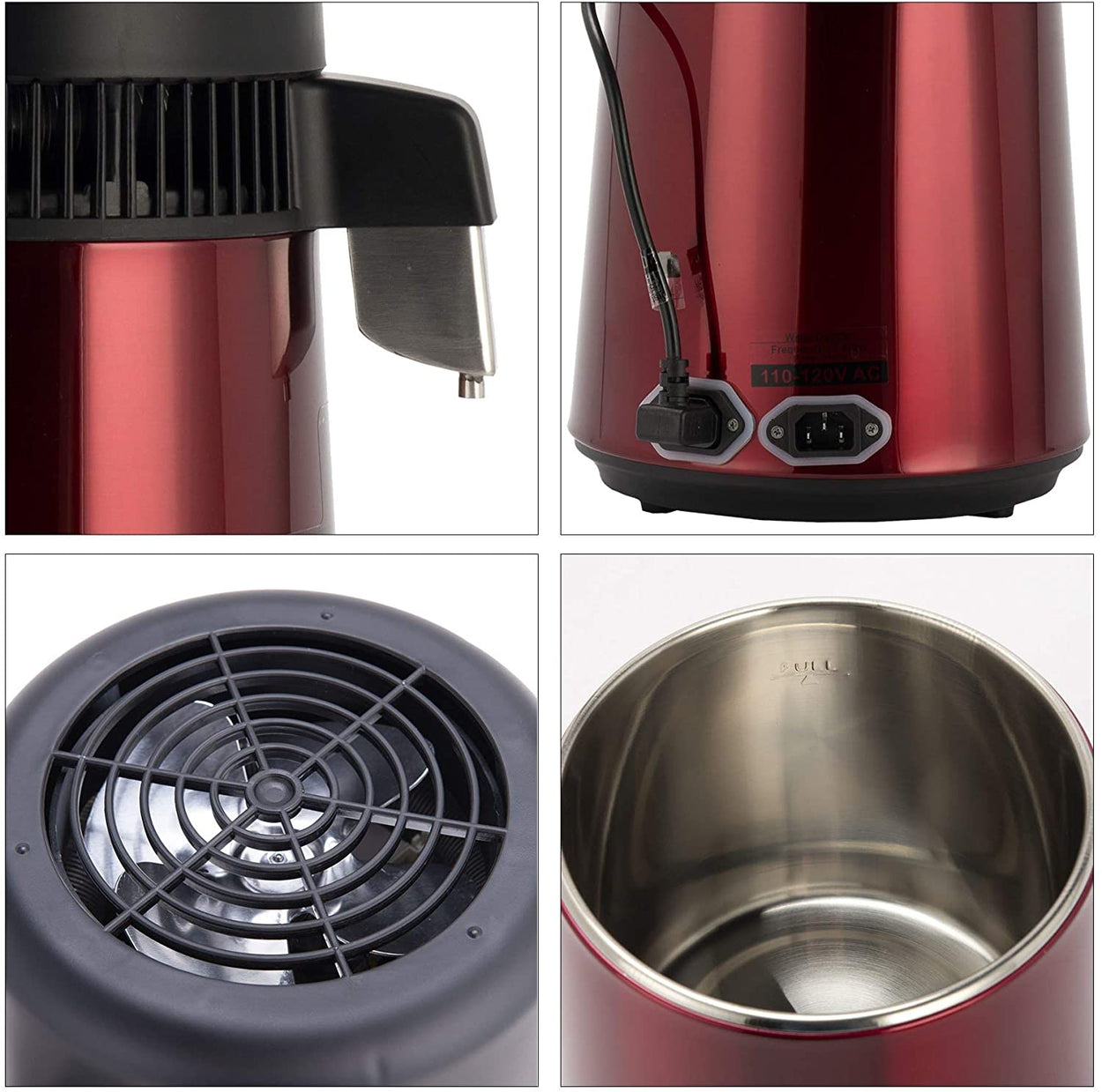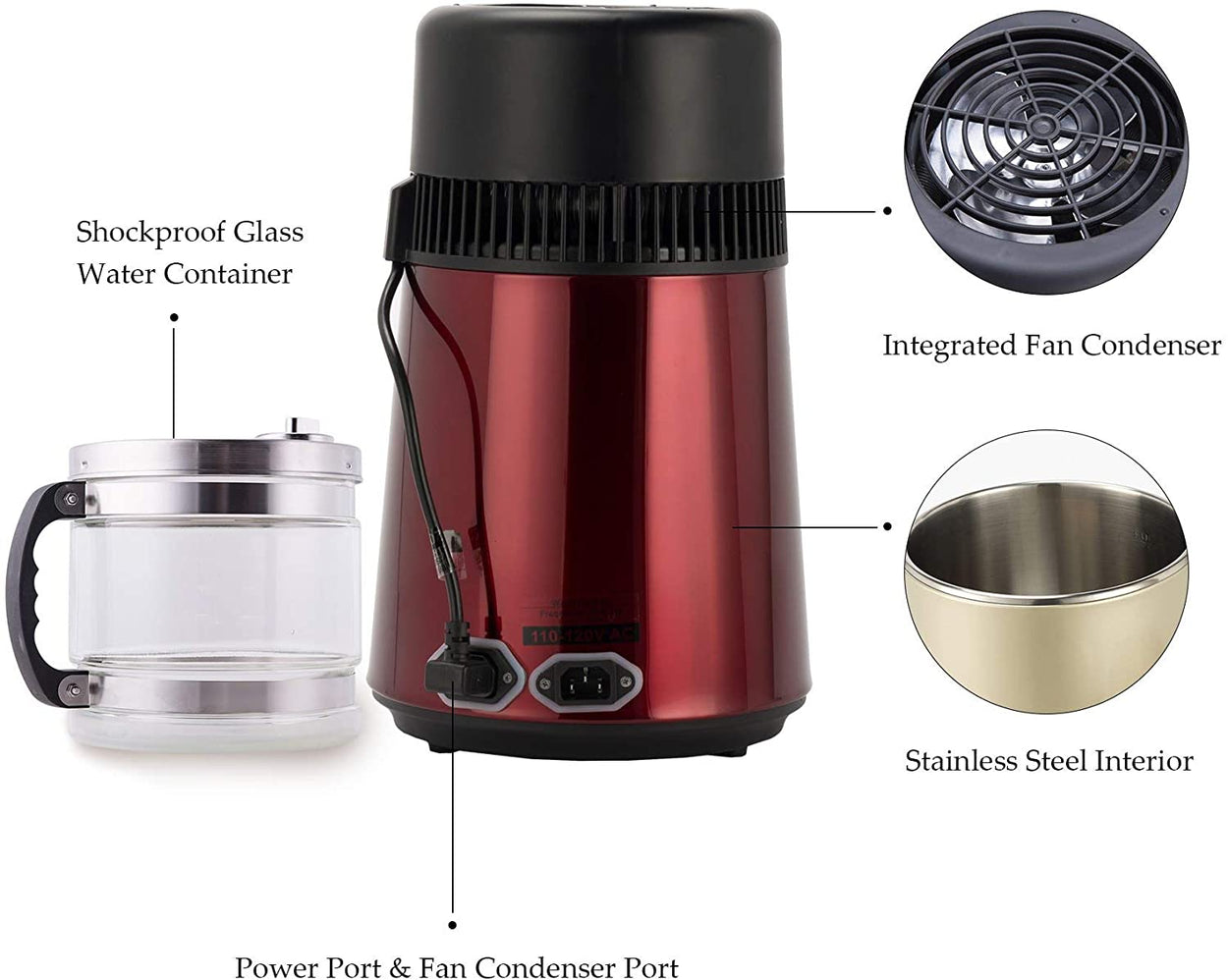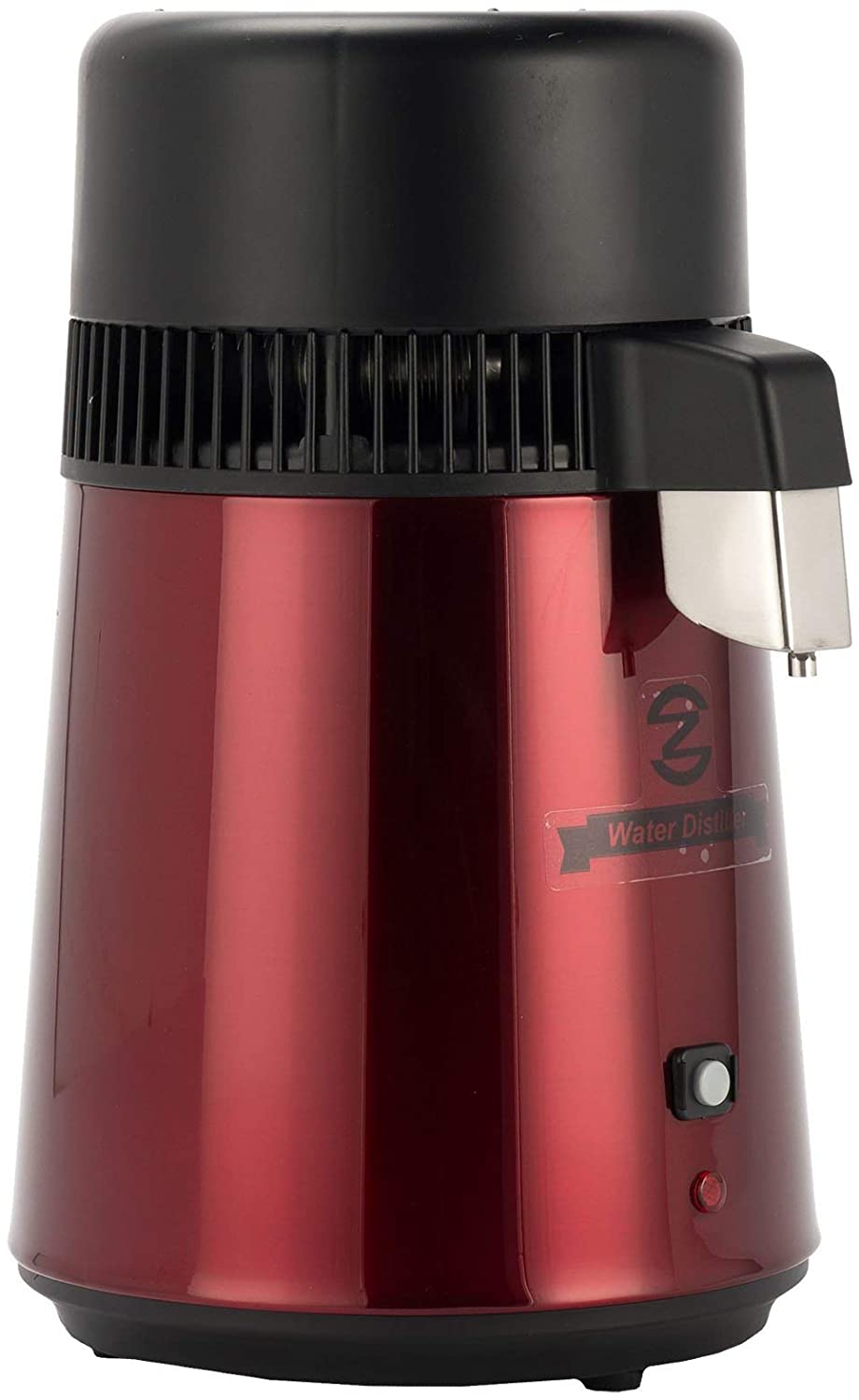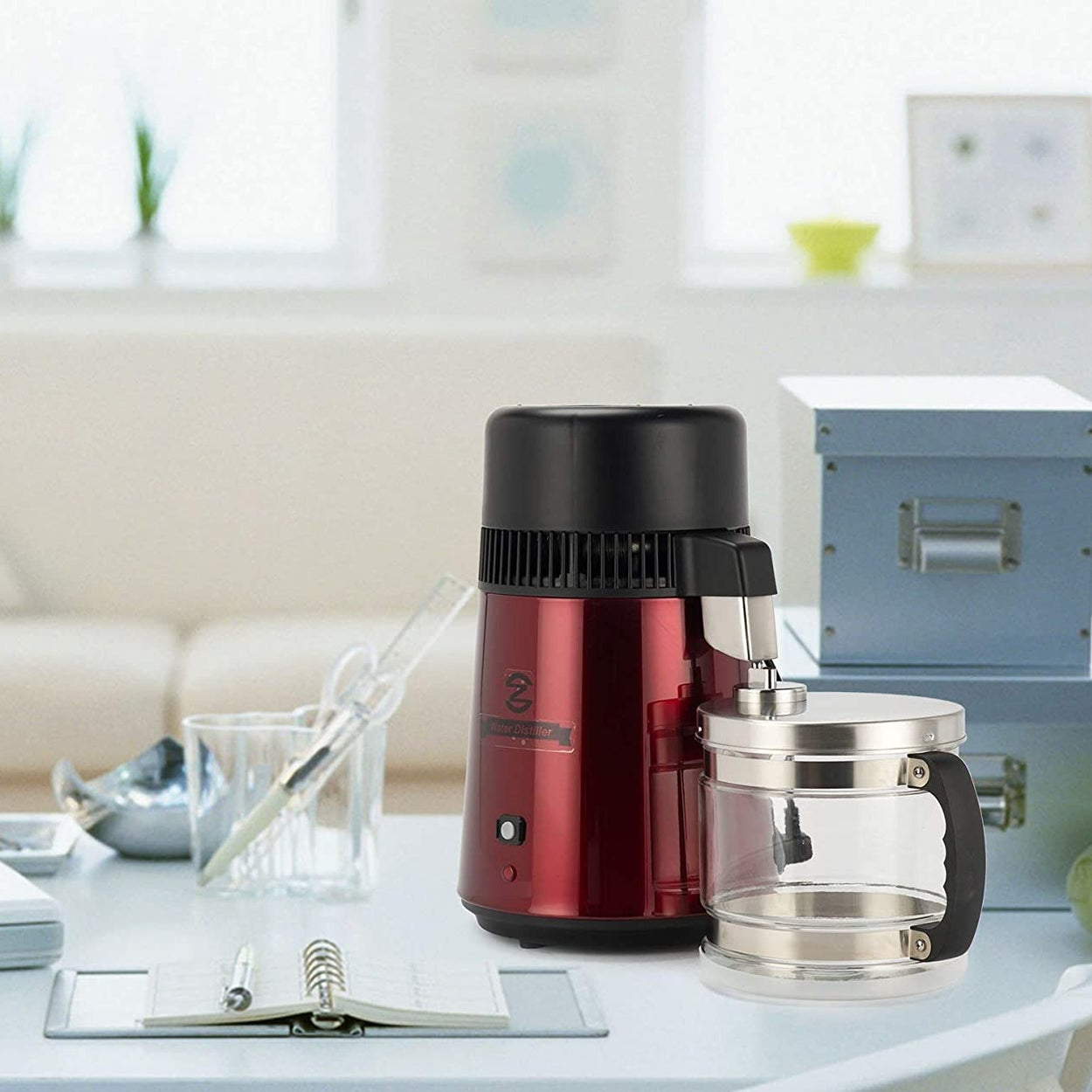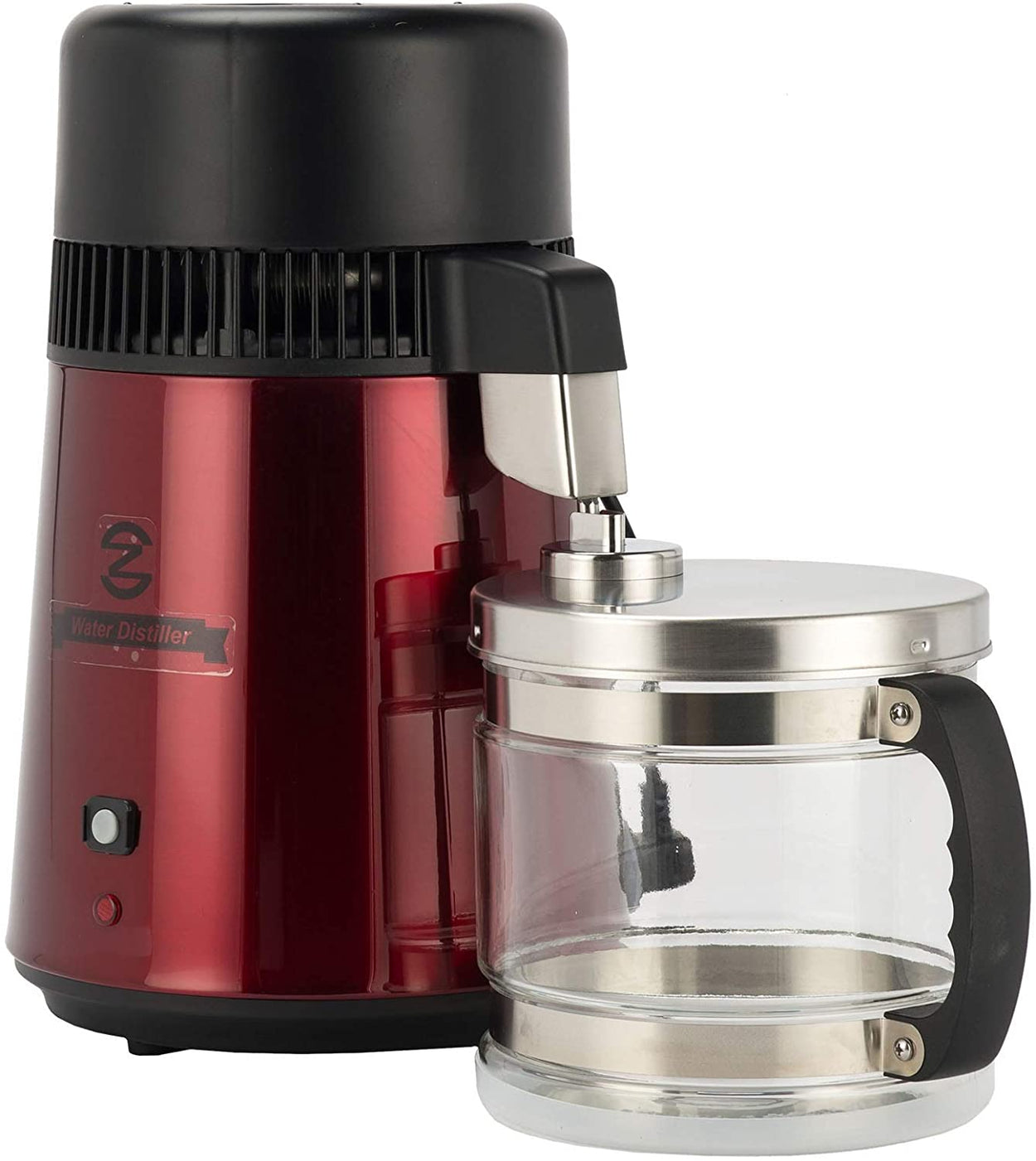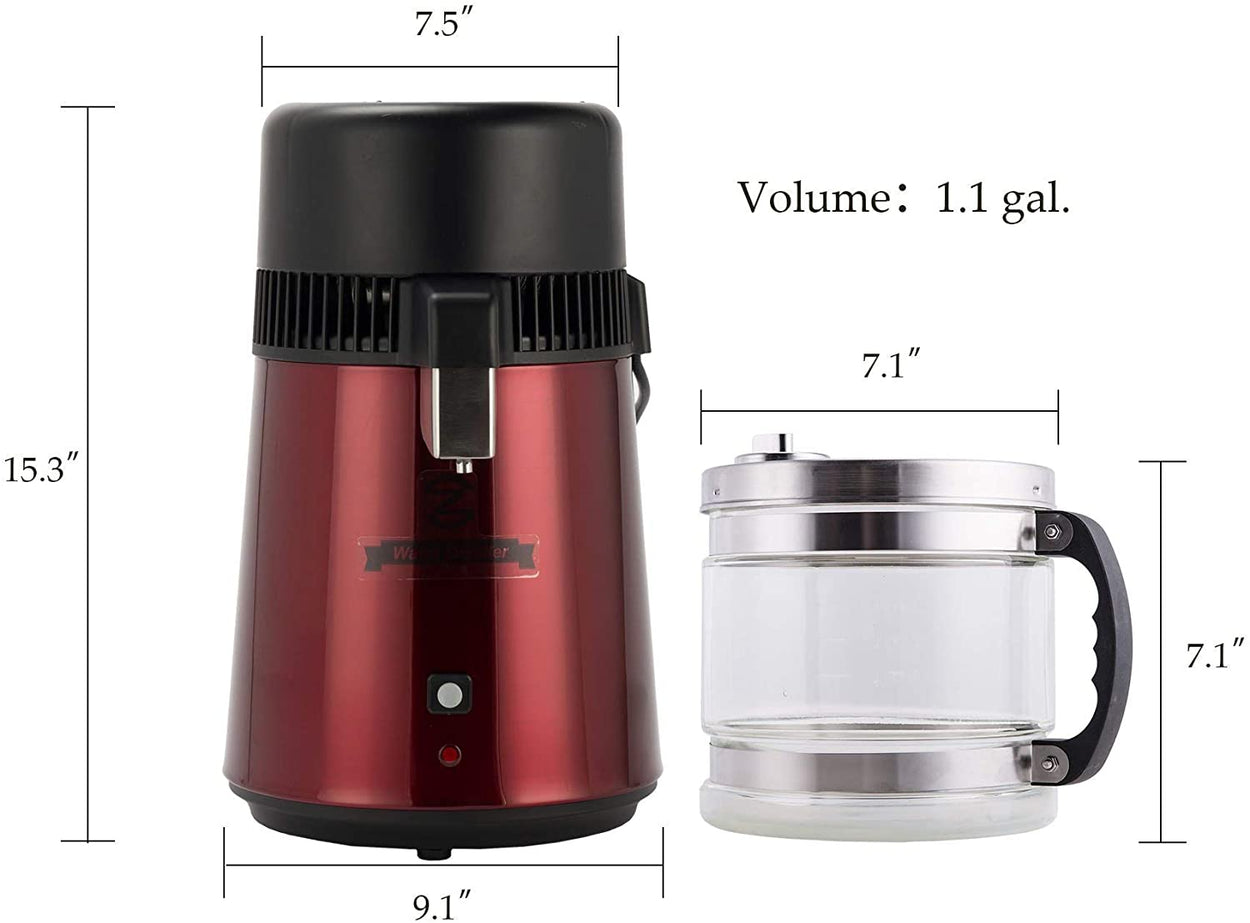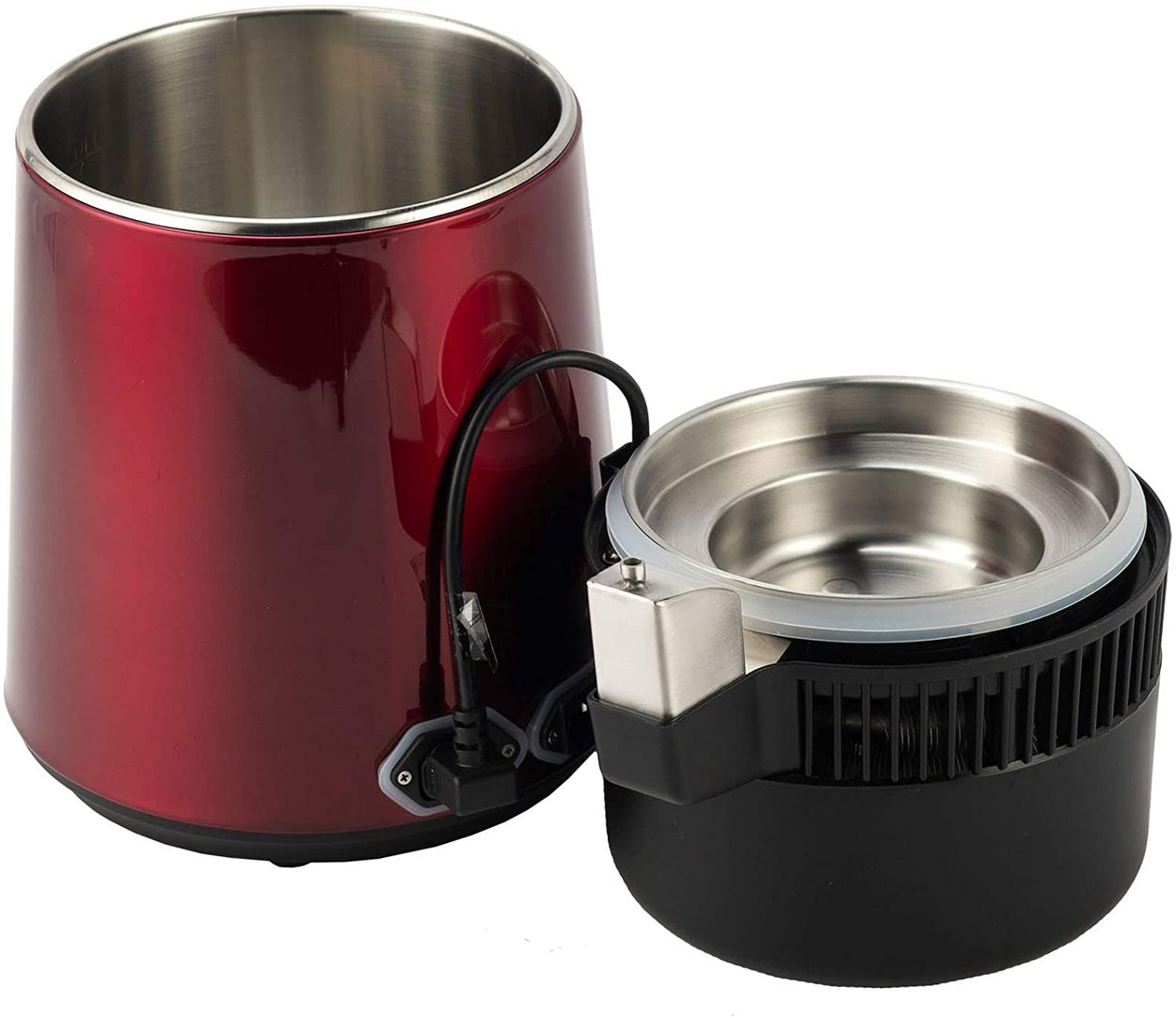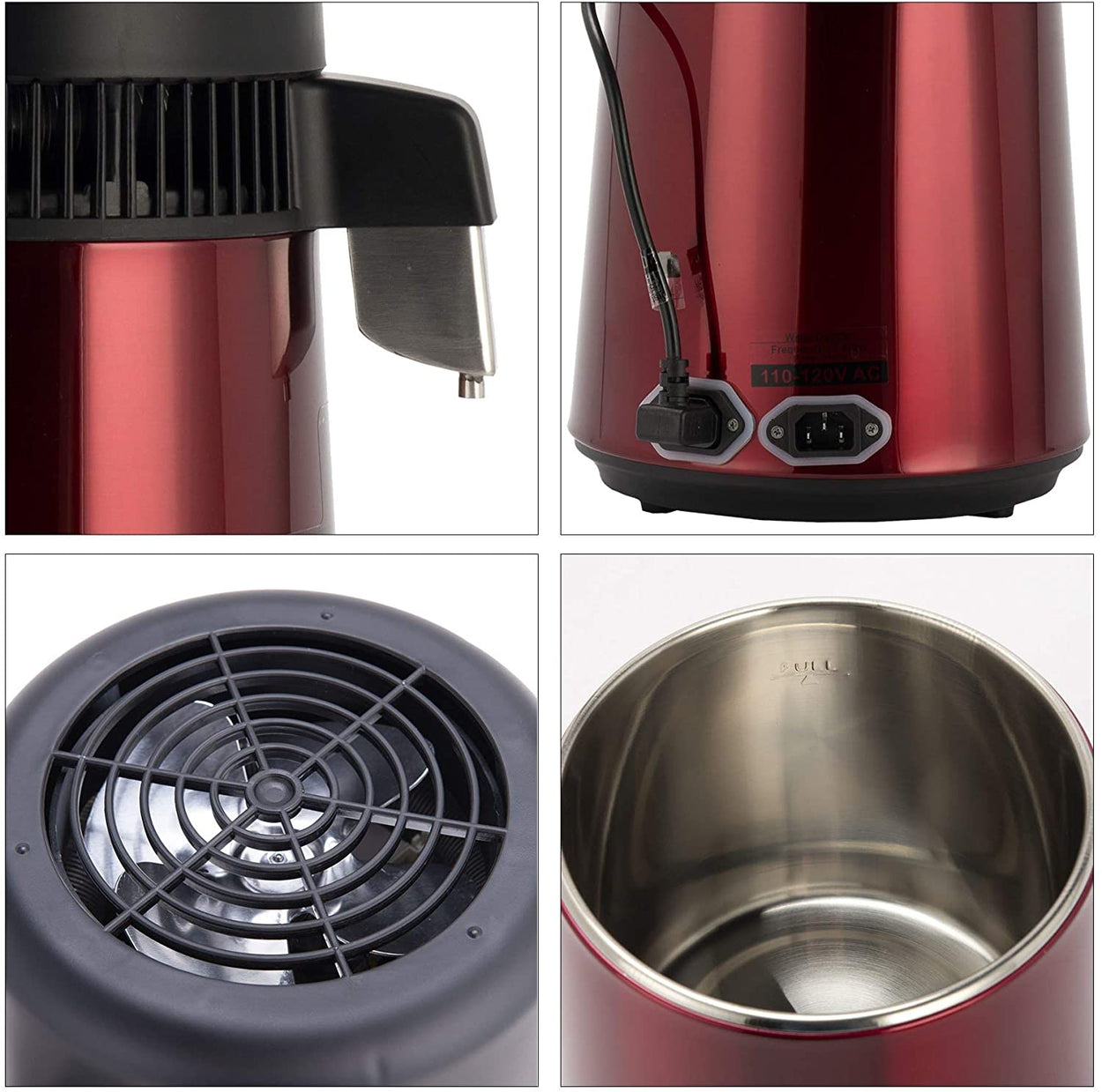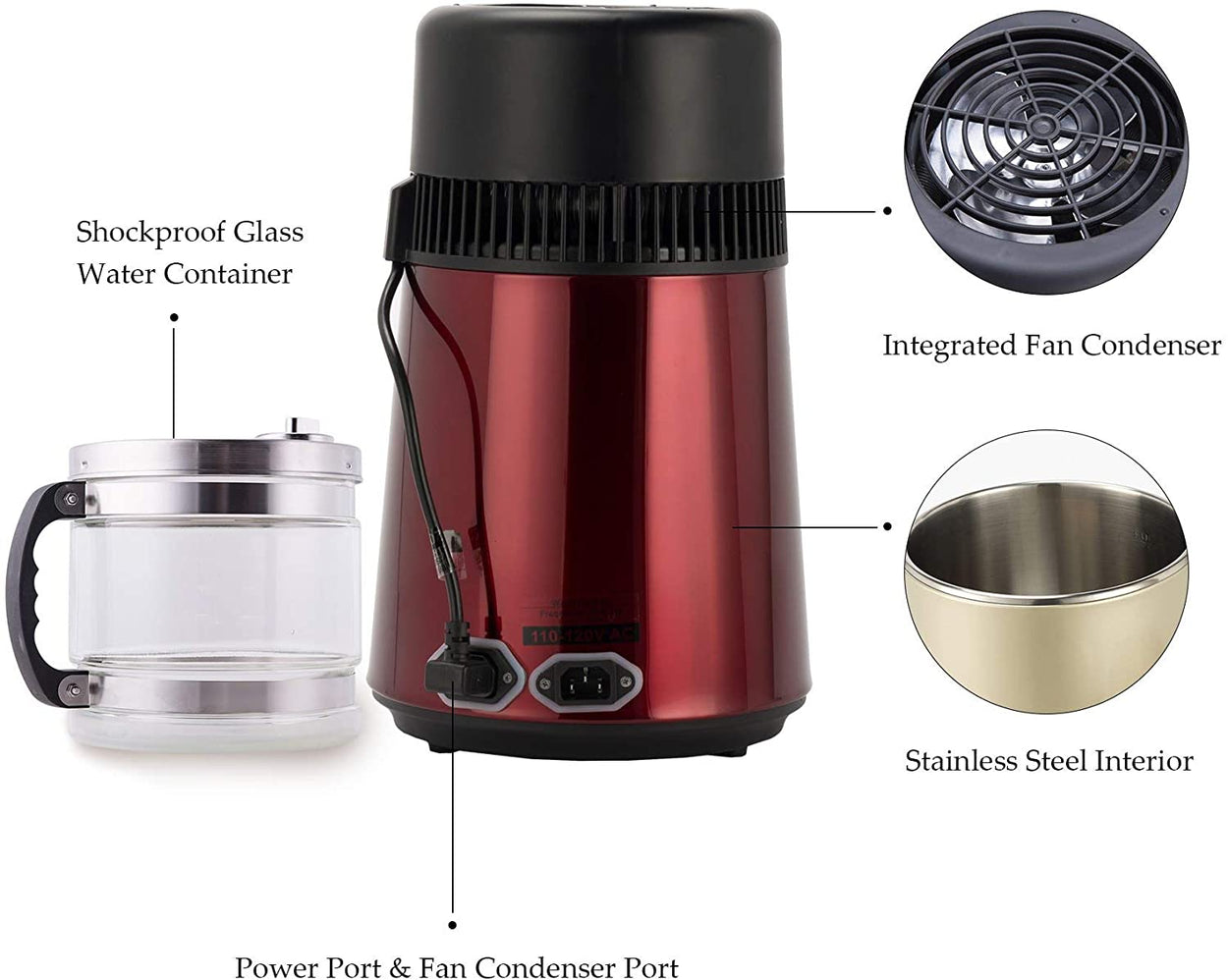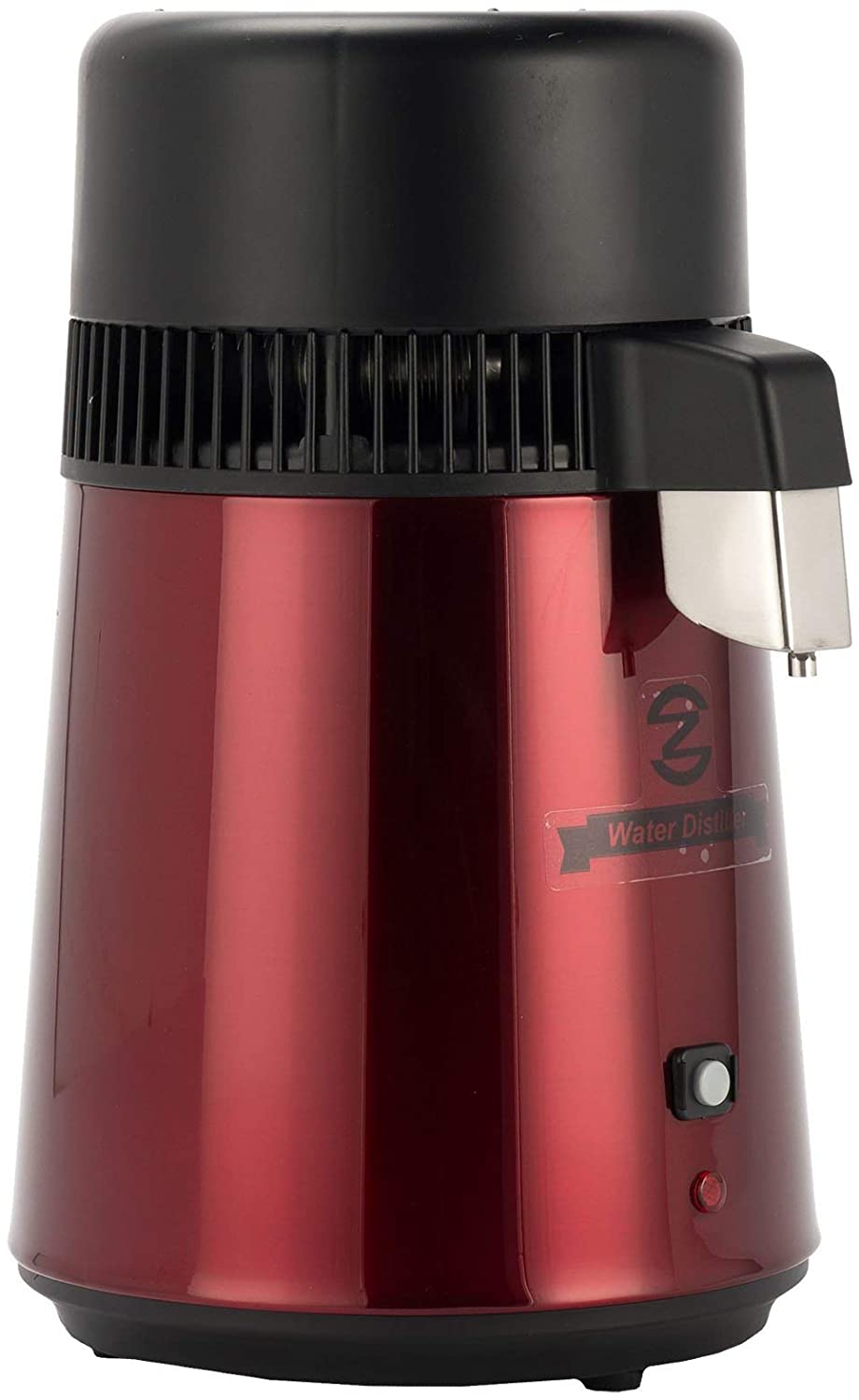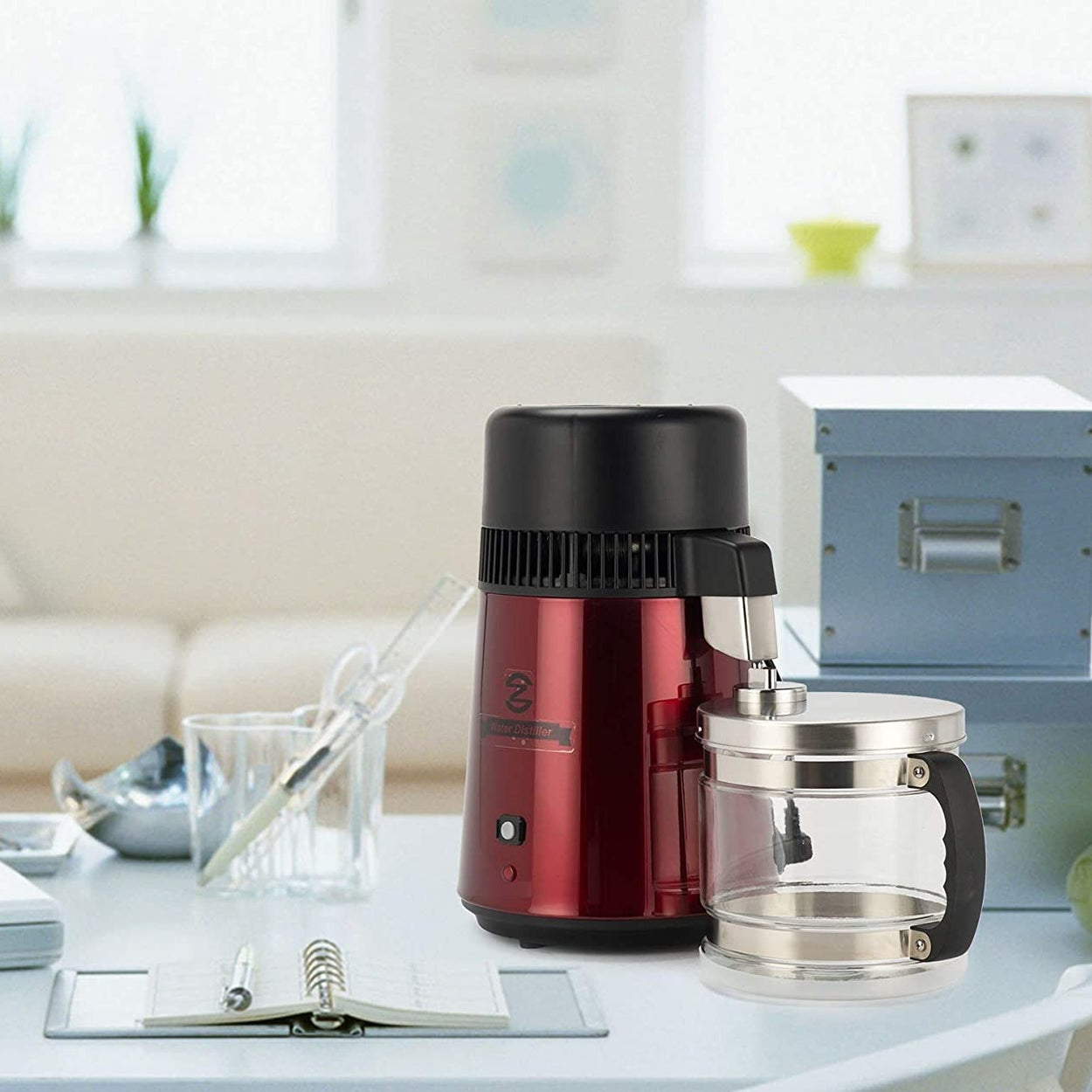 CO-Z
CO-Z Water Distiller, Stainless Steel Distilling Pure Water Machine for Home Countertop, 4L Distilled Water Making Machine
Features:

TOP QUALITY, the entire chamber and condensing coil is 100% 304 Stainless Steel, all plastics used meet food grade and BPA-free.
HIGH EFFICIENCY, can distill up to 6 Gallons of Water/ Day
EASY & SAFE, push a single button to star. Thermostatically controlled to automatically switch off
PREMIUM GLASS CARAFE with ergonomic "Easy-Lift", FDA listed, food grade, BPA-free
BEST VALUE, affordable and superior quality, far the best deal in the market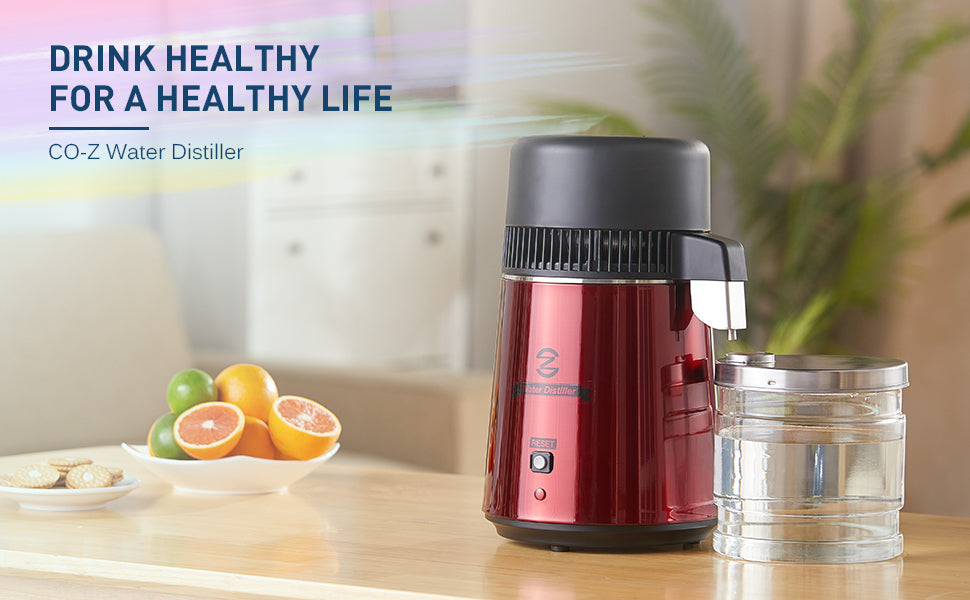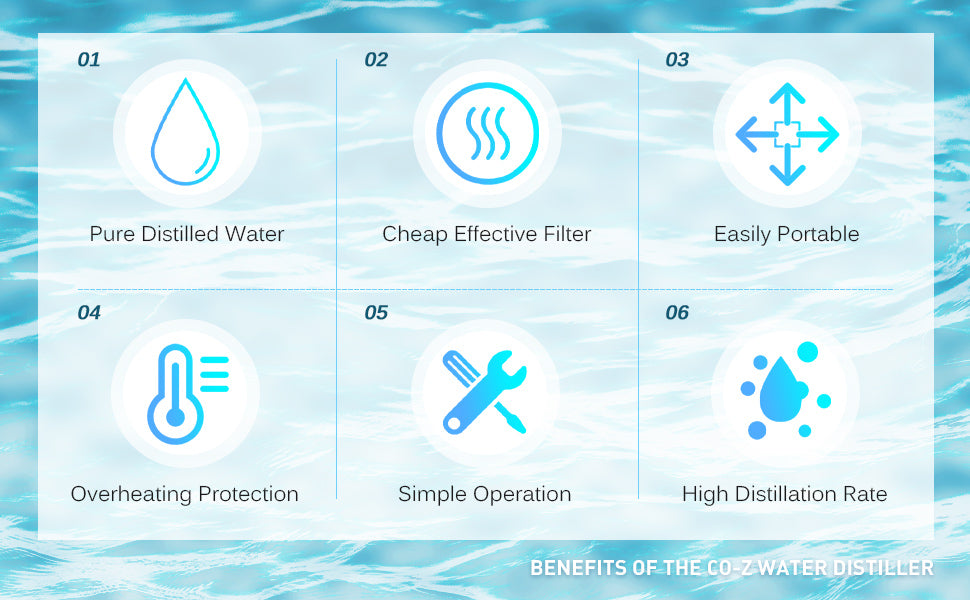 Fan Condenser

 The integrated fan condenser speeds condensation while protecting the machine from overheating, prolonging its service life.




Activated Charcoal Filter

Activated carbon inside the food-grade stainless steel outlet removes any VOCs from your water.




Reset Button

Our water distiller starts working once turned on. When your water is too low, the machine stops automatically. Refill and press the reset button to start again.




Powerful Port

This water distiller runs at American standard voltage (120V). Don't use with incompatible power sources.



Gallon Pot

 This big 1-gallon vessel works as a pot or cup, readily slaking your thirst while its ergonomic handle provides a sure grip.




Stainless Steel Interior

The interior of this water distiller is made of food-grade 304 stainless steel to endure high temperatures, resist corrosion, & clean easily.




No-Slip Base

This water distiller has three nonskid pads to rest securely on your counter, table, desk, or shelf.




Customized Detergent

With the help of our included detergent, you can easily clean the interior when needed.
Package Includes:
1x Distiller
1x Water Bottle
1x Discharge Cap
1x Bottle Cap
1x Filter
1x Main Power Cord
1x Chamber Cleaning Powder
1x User Manual