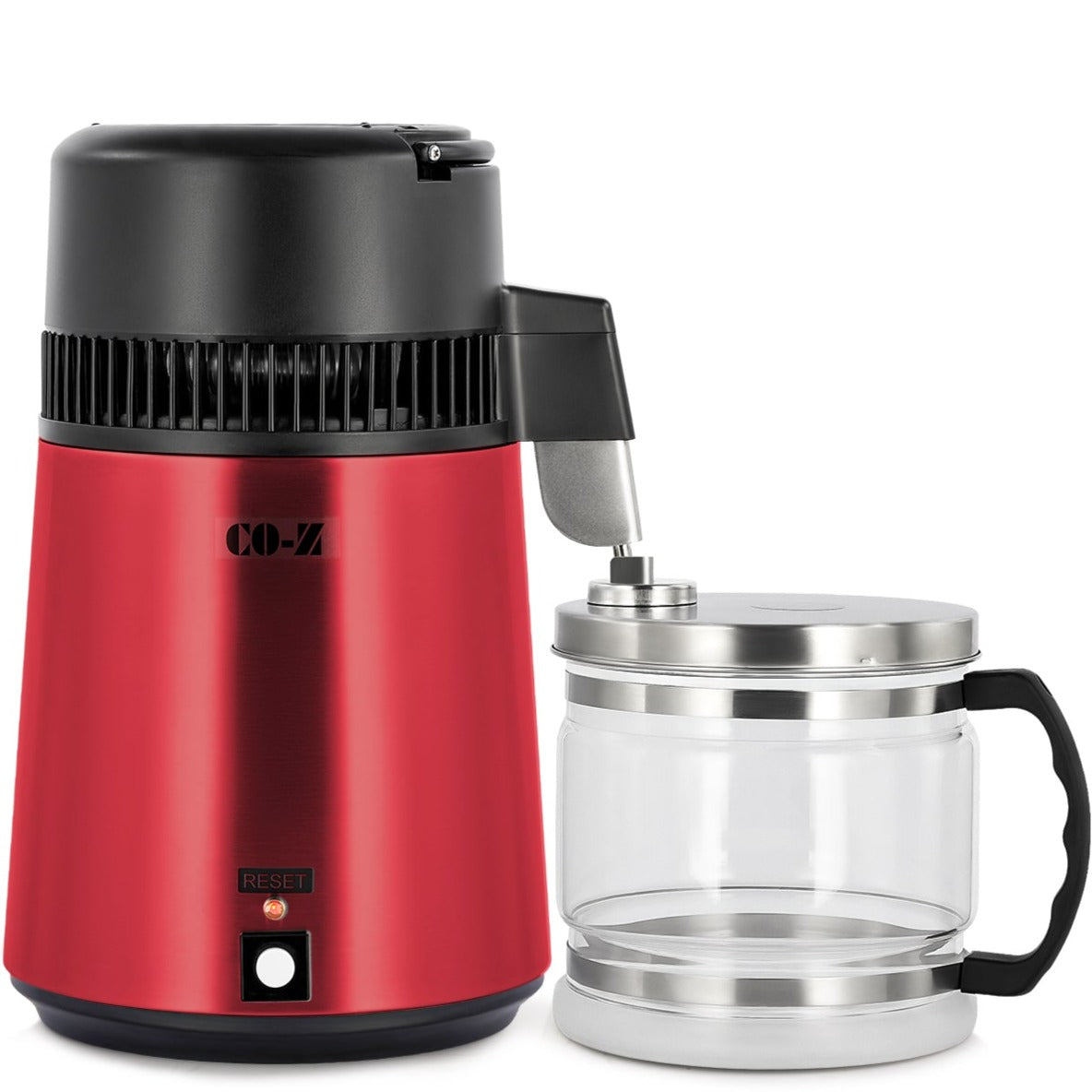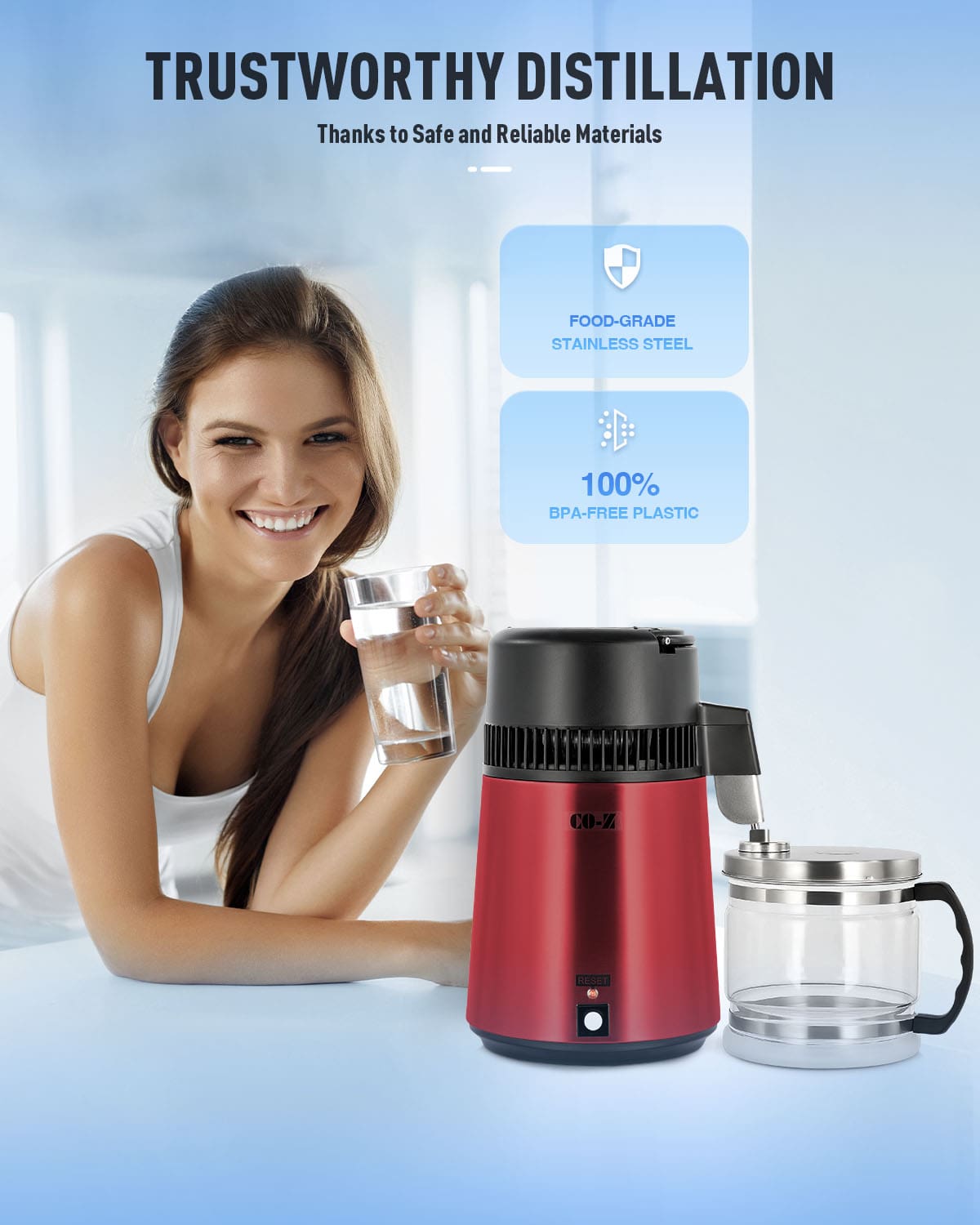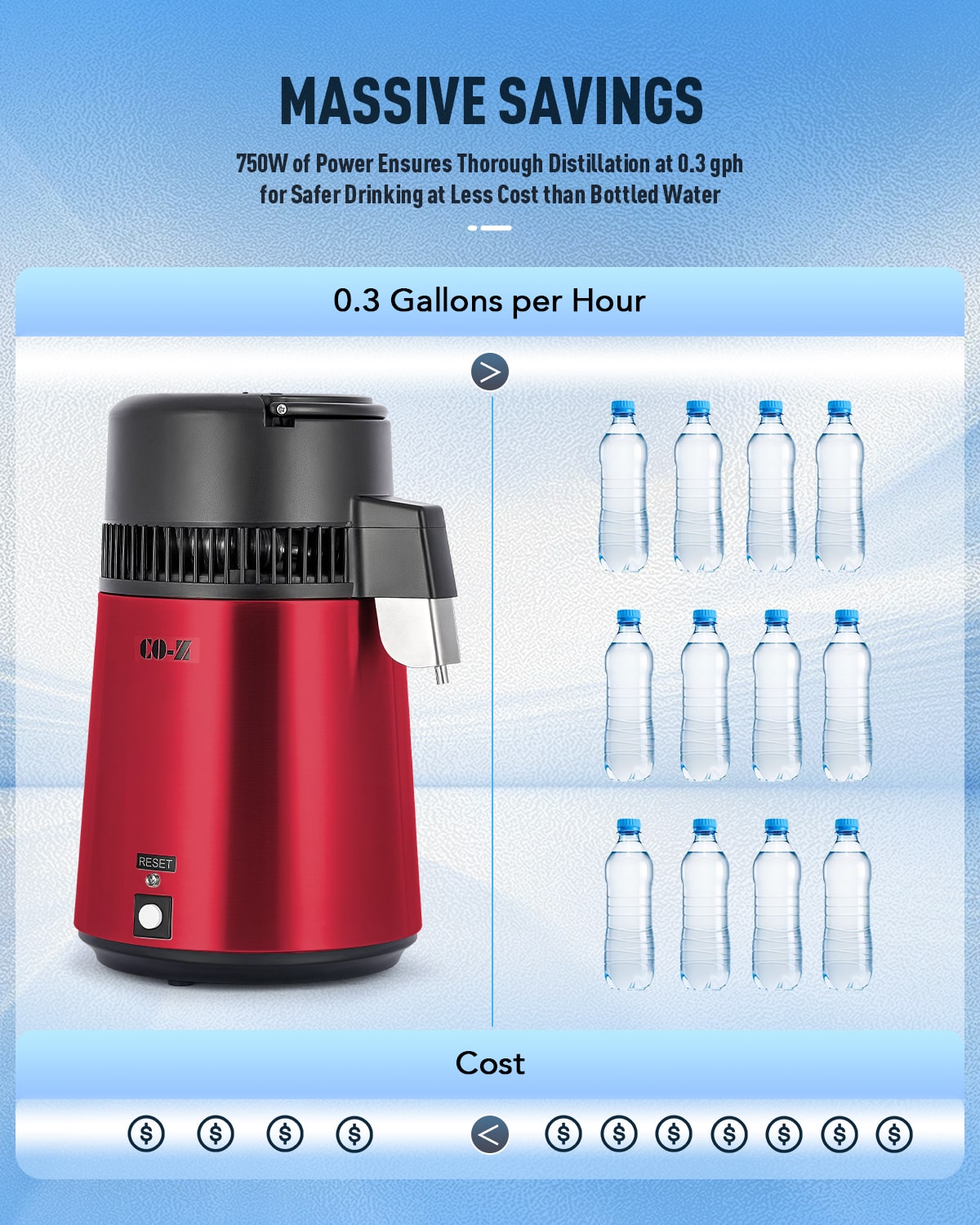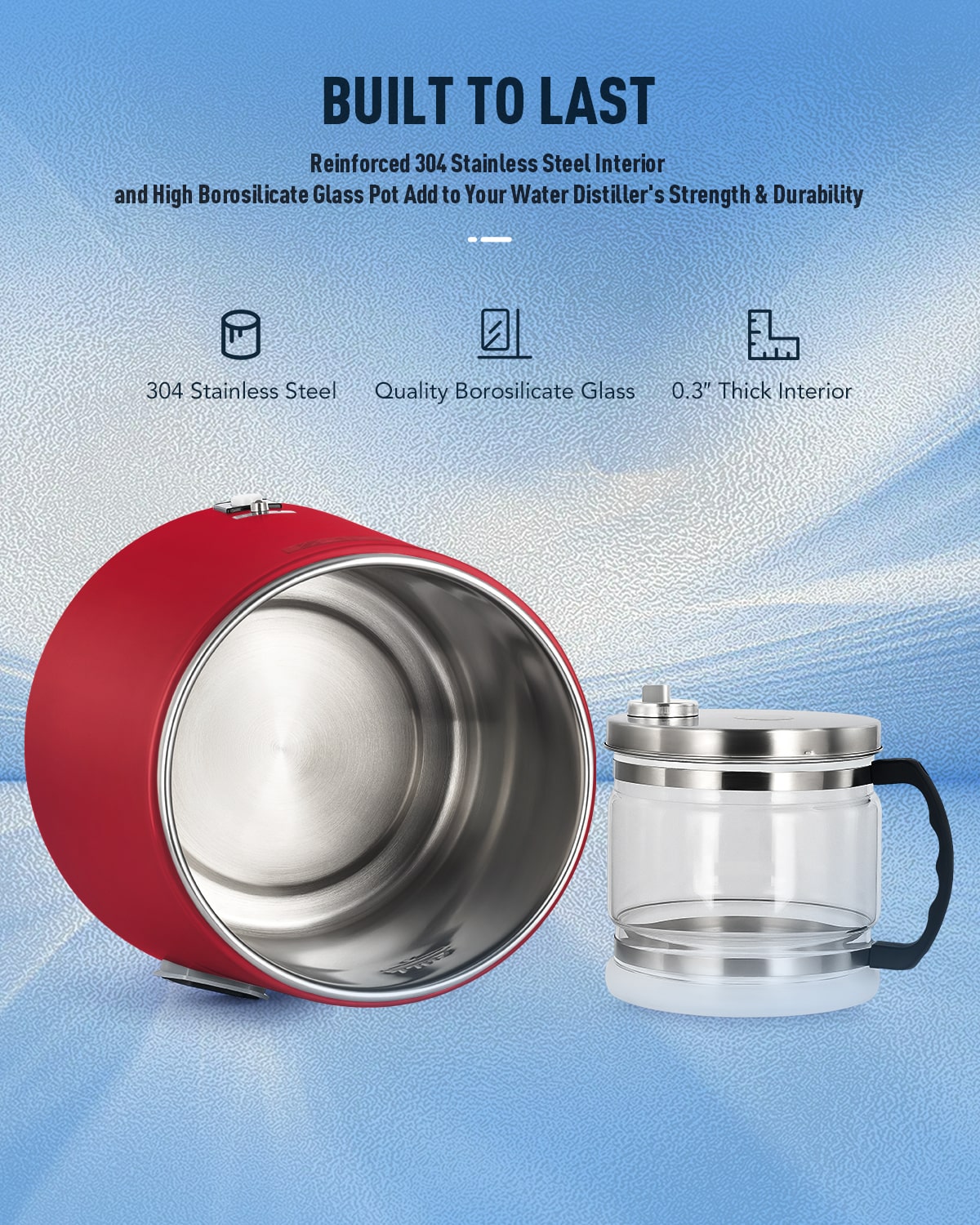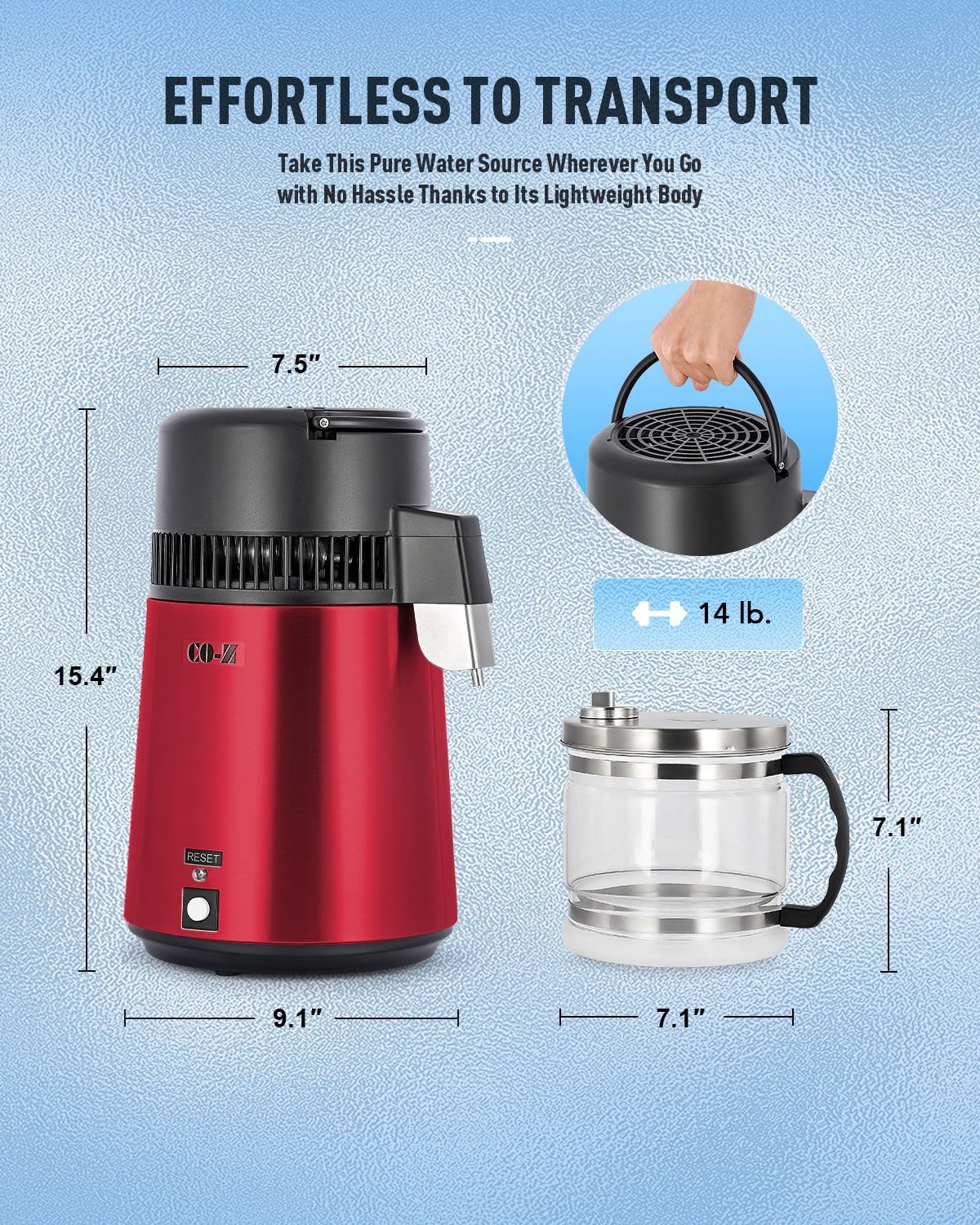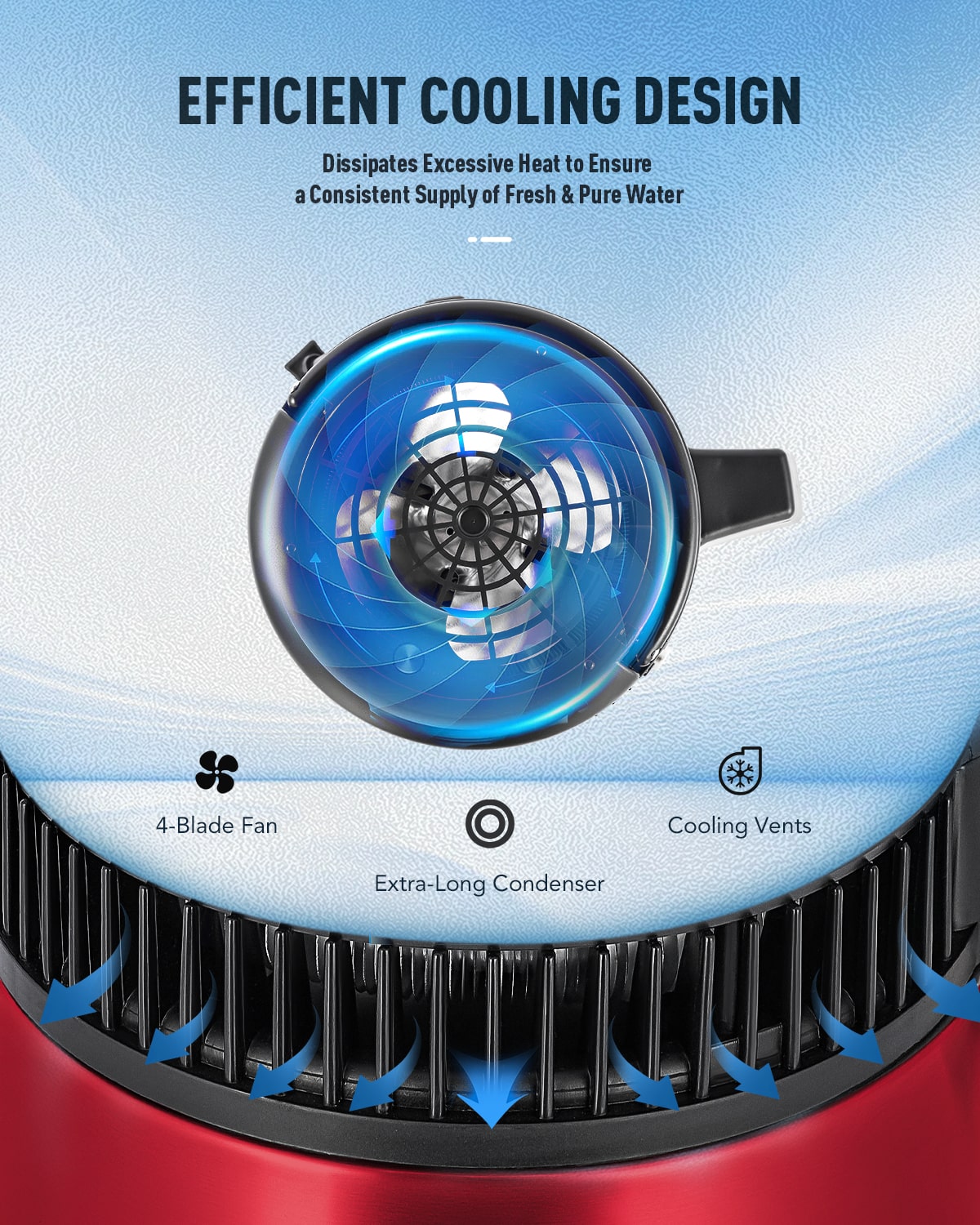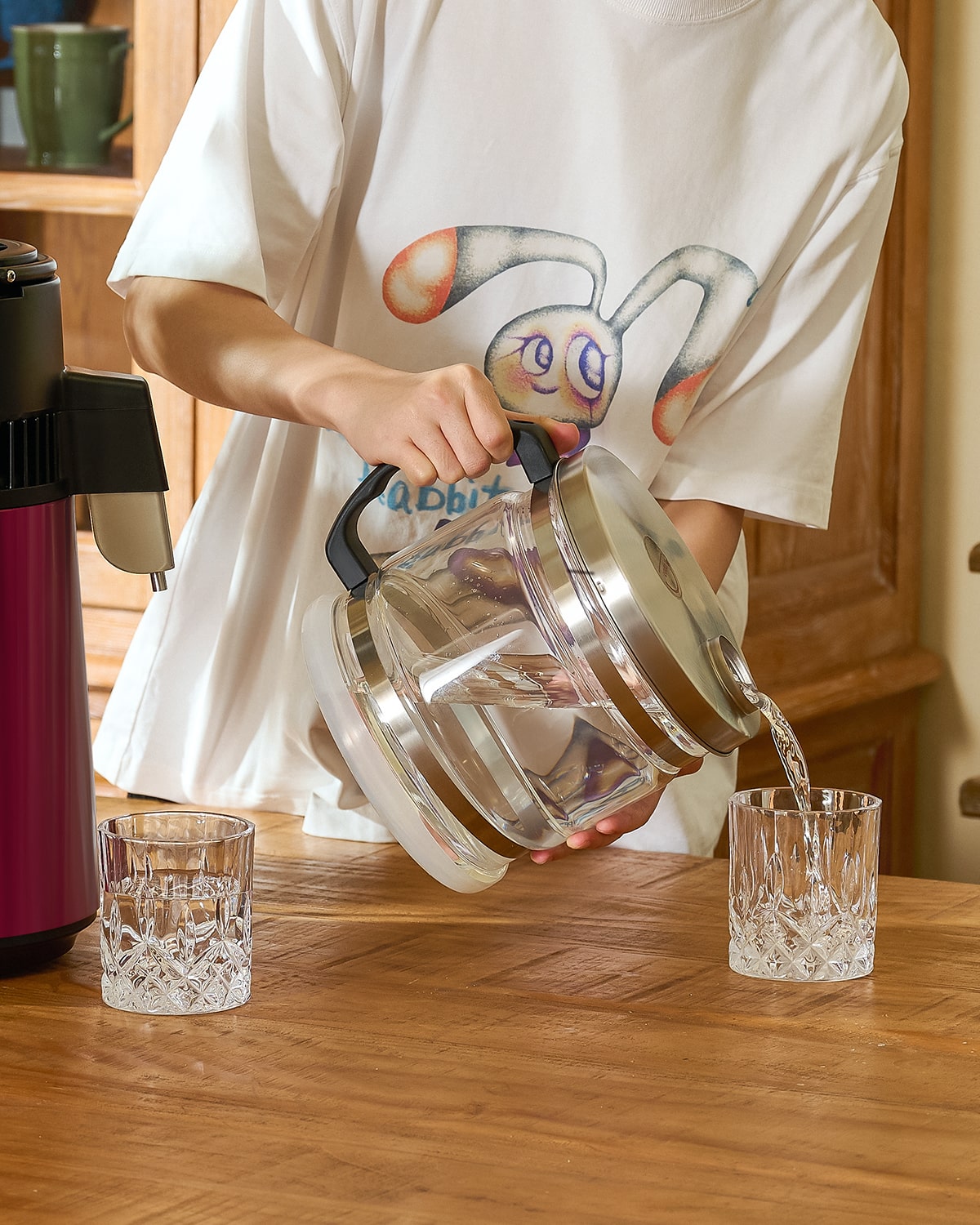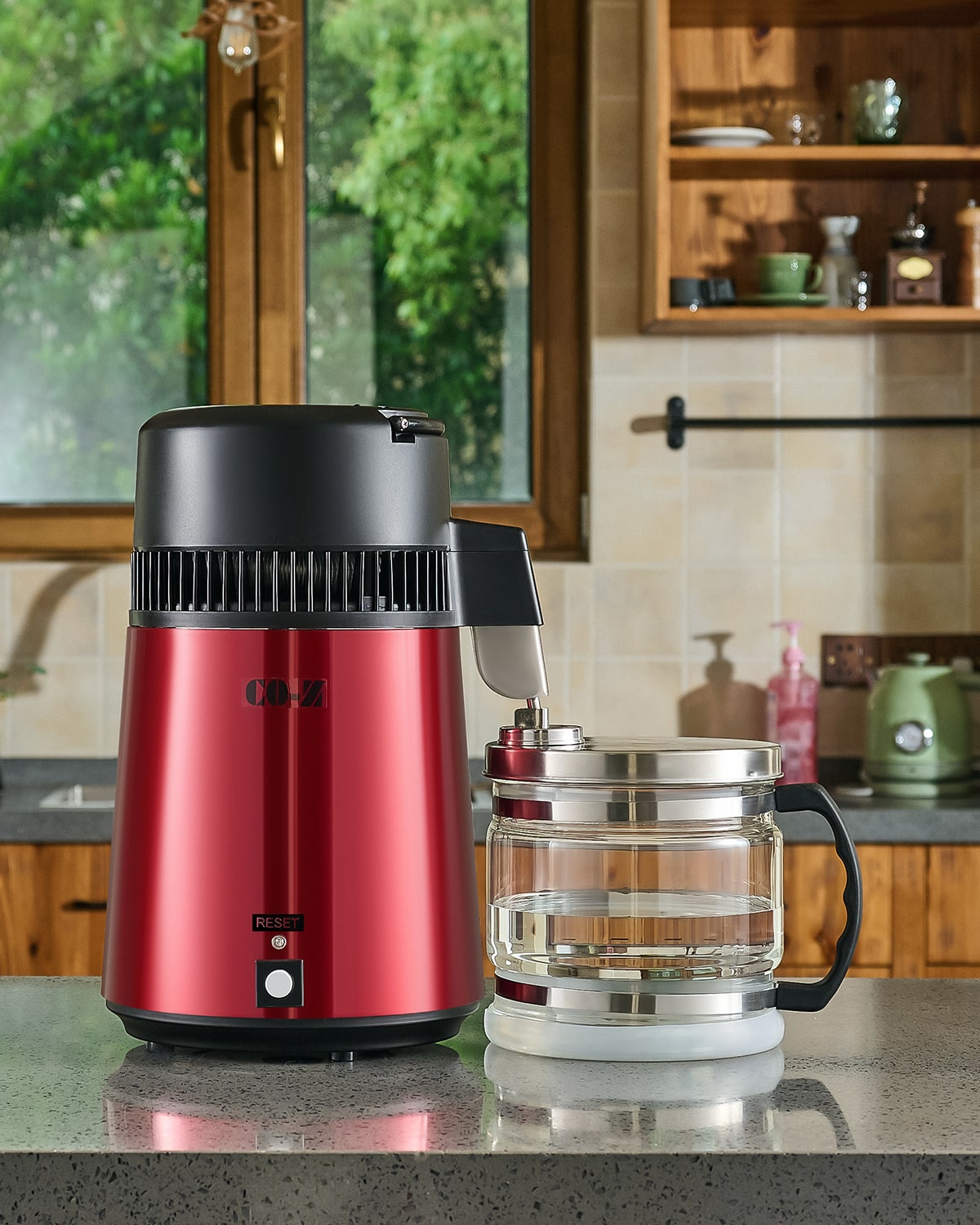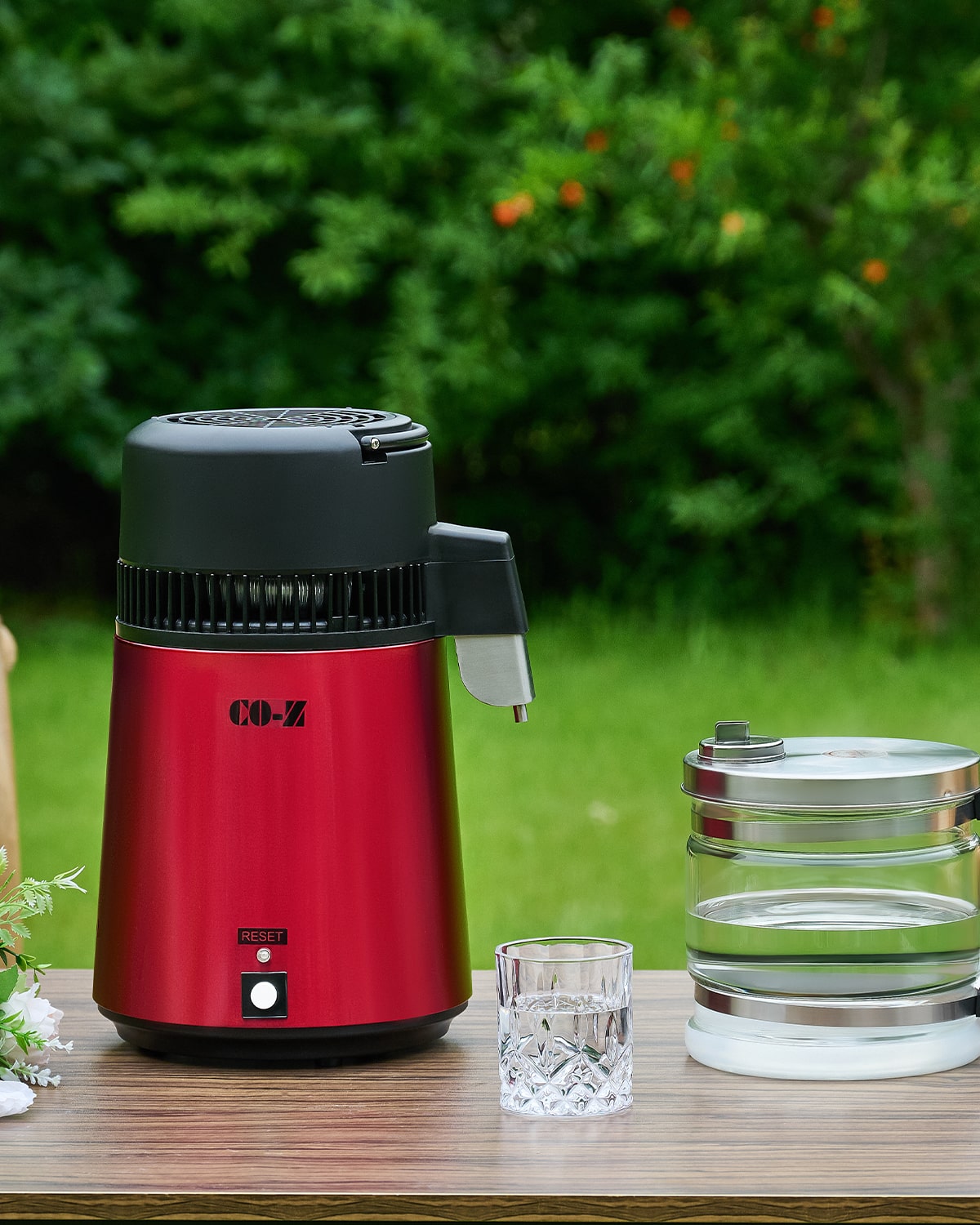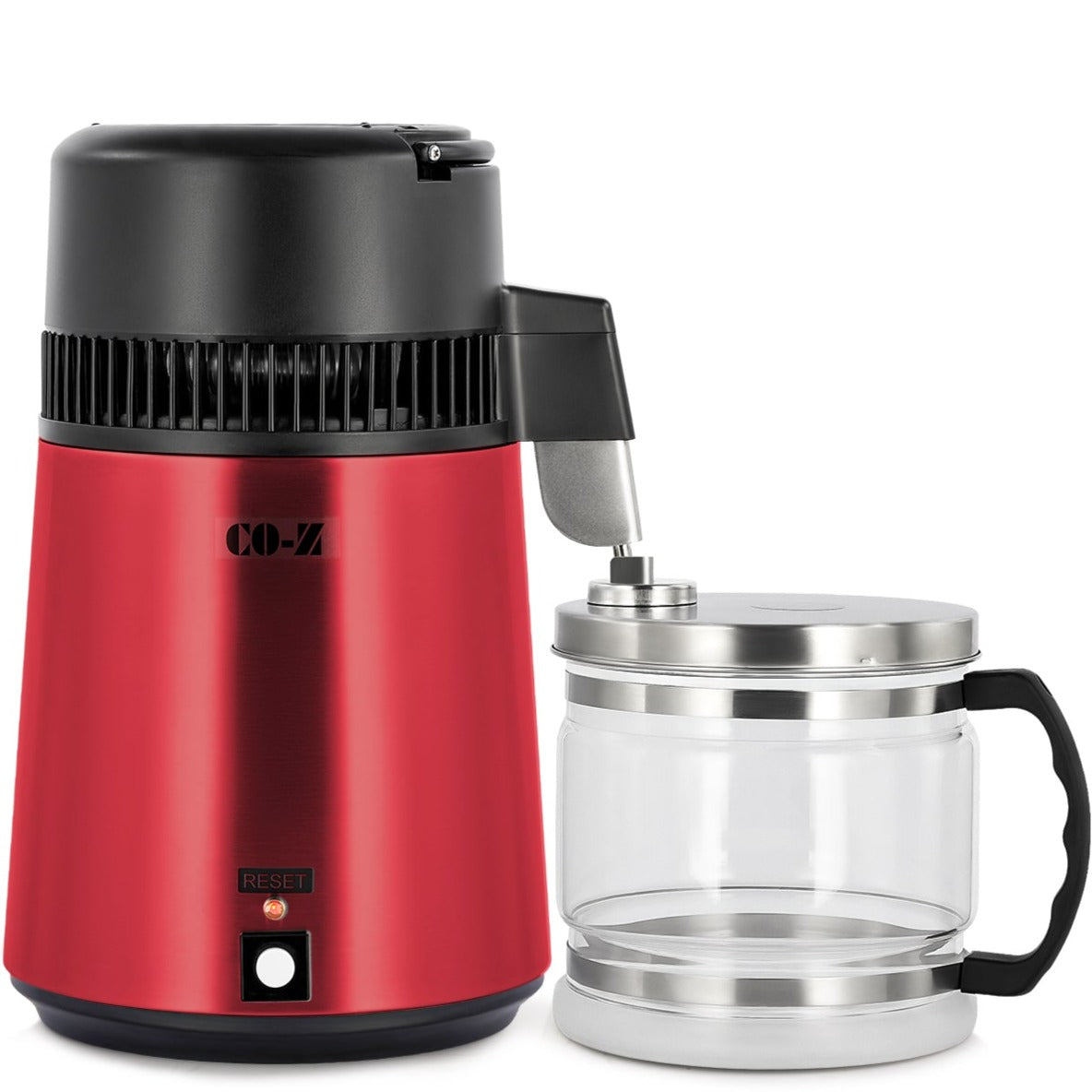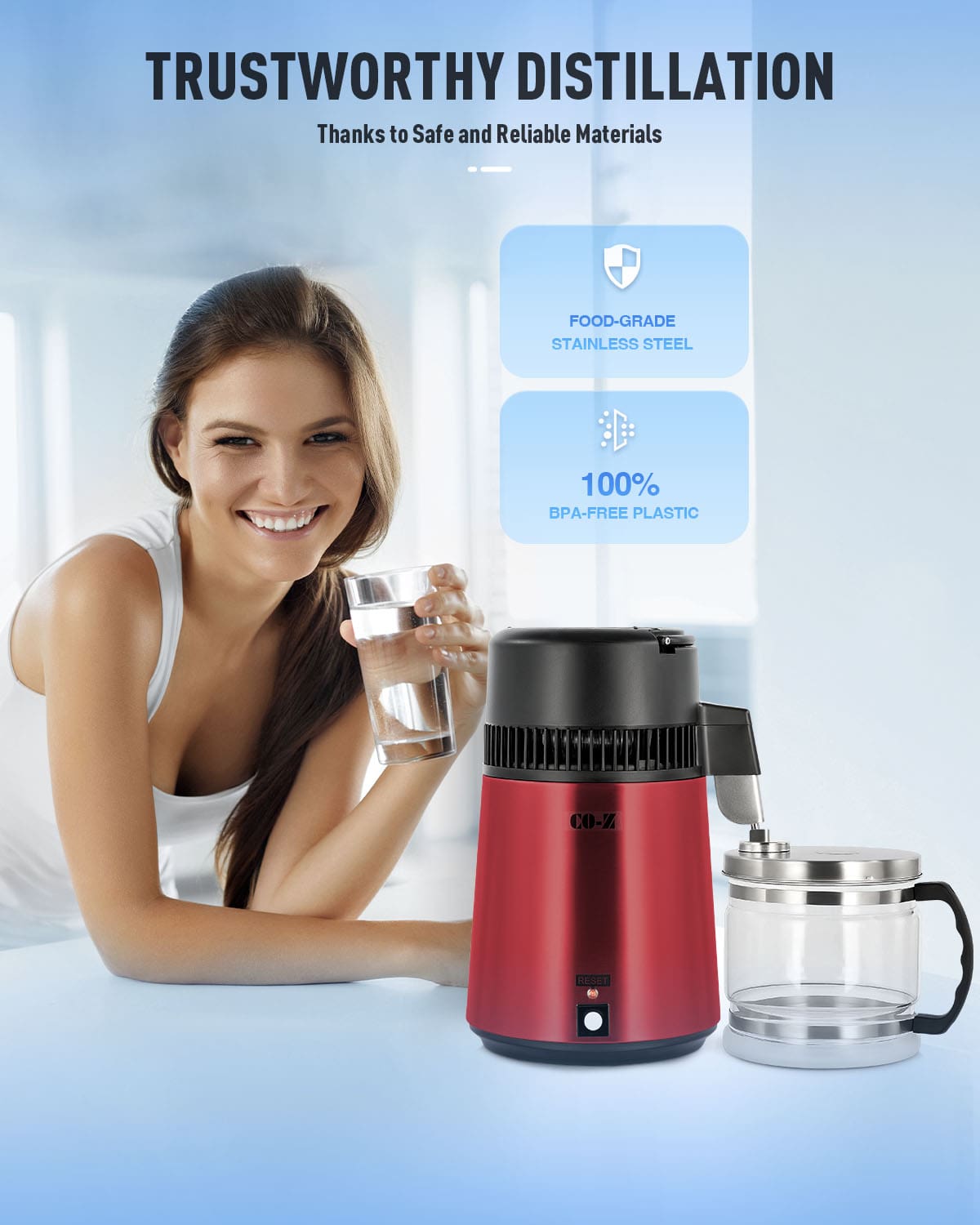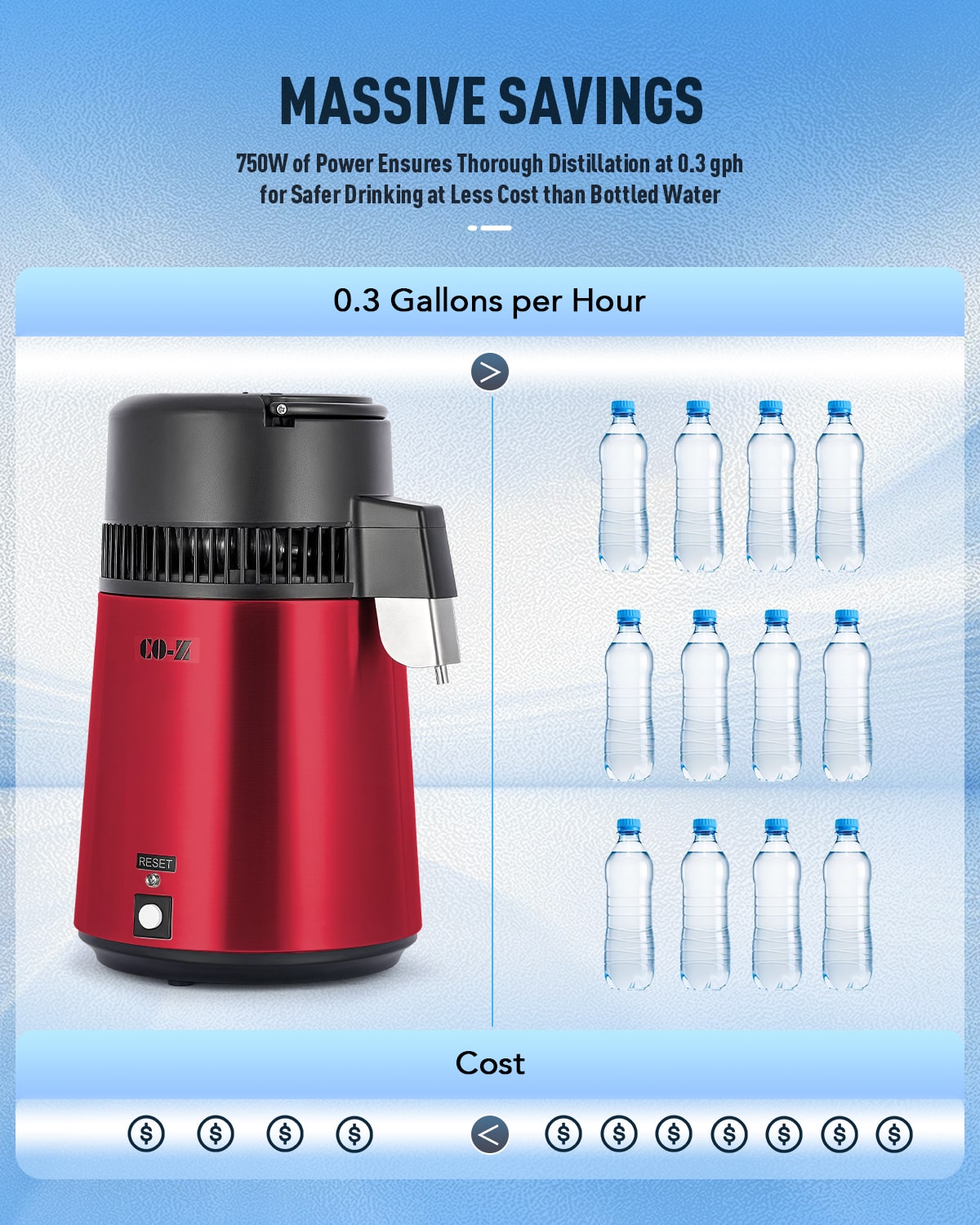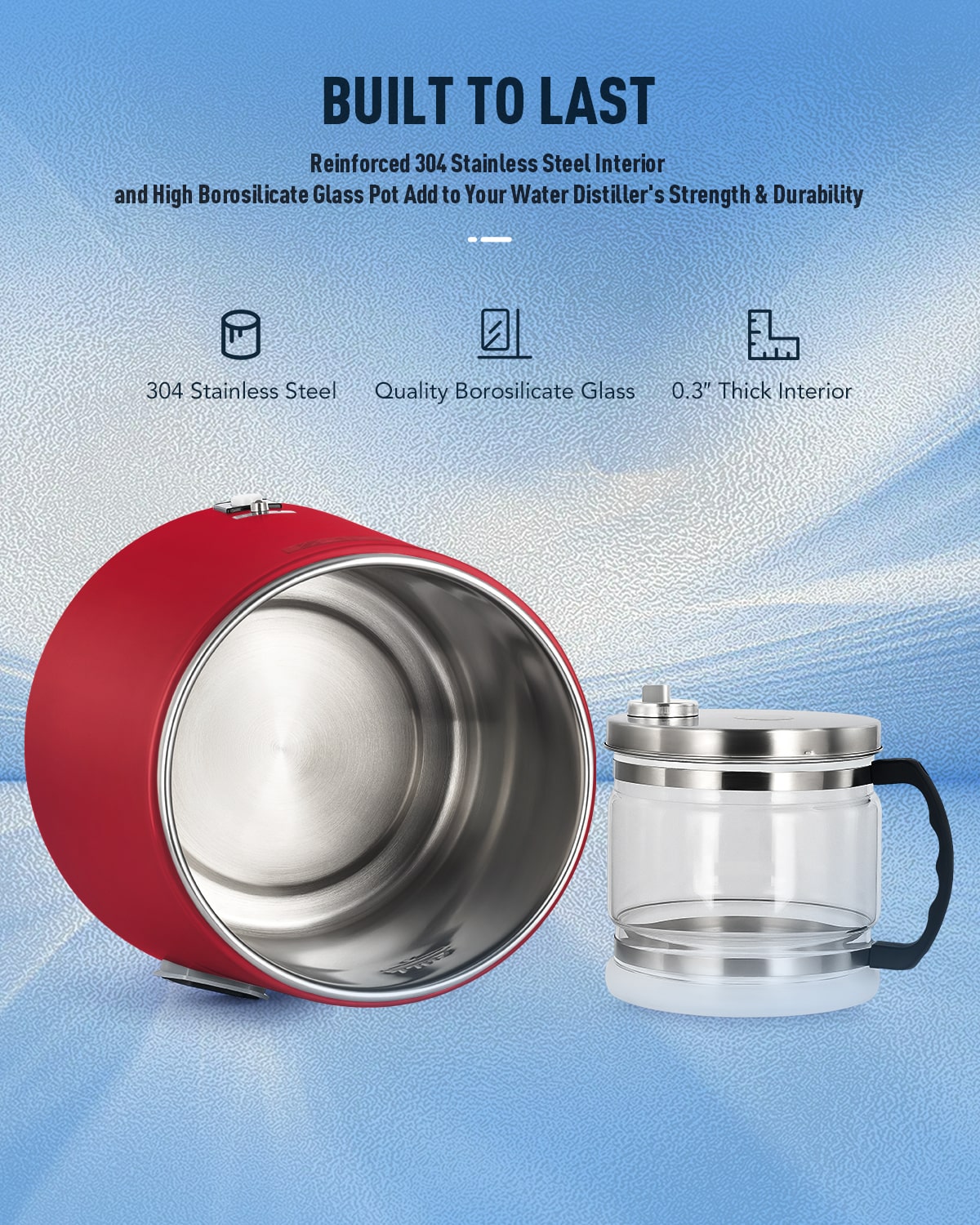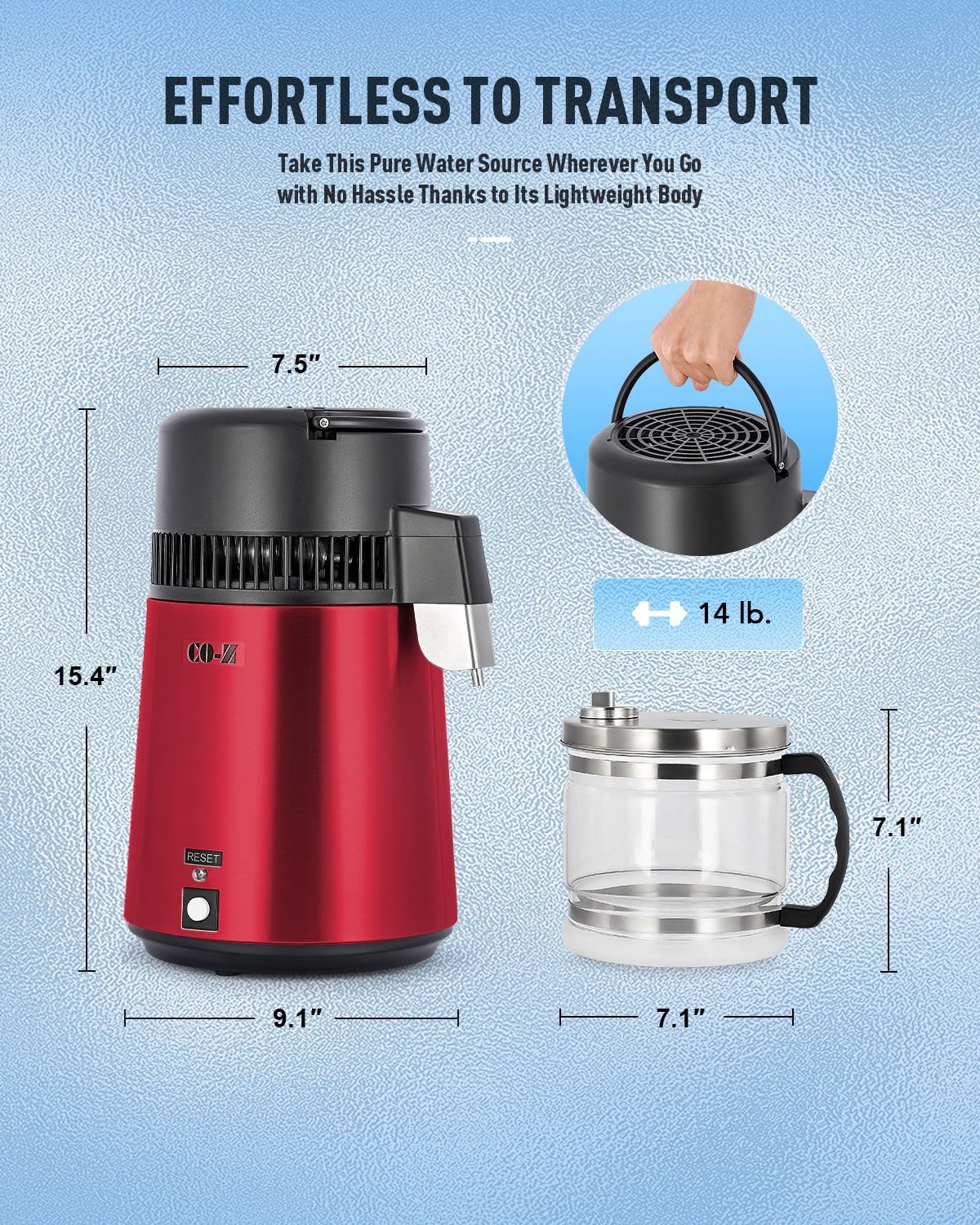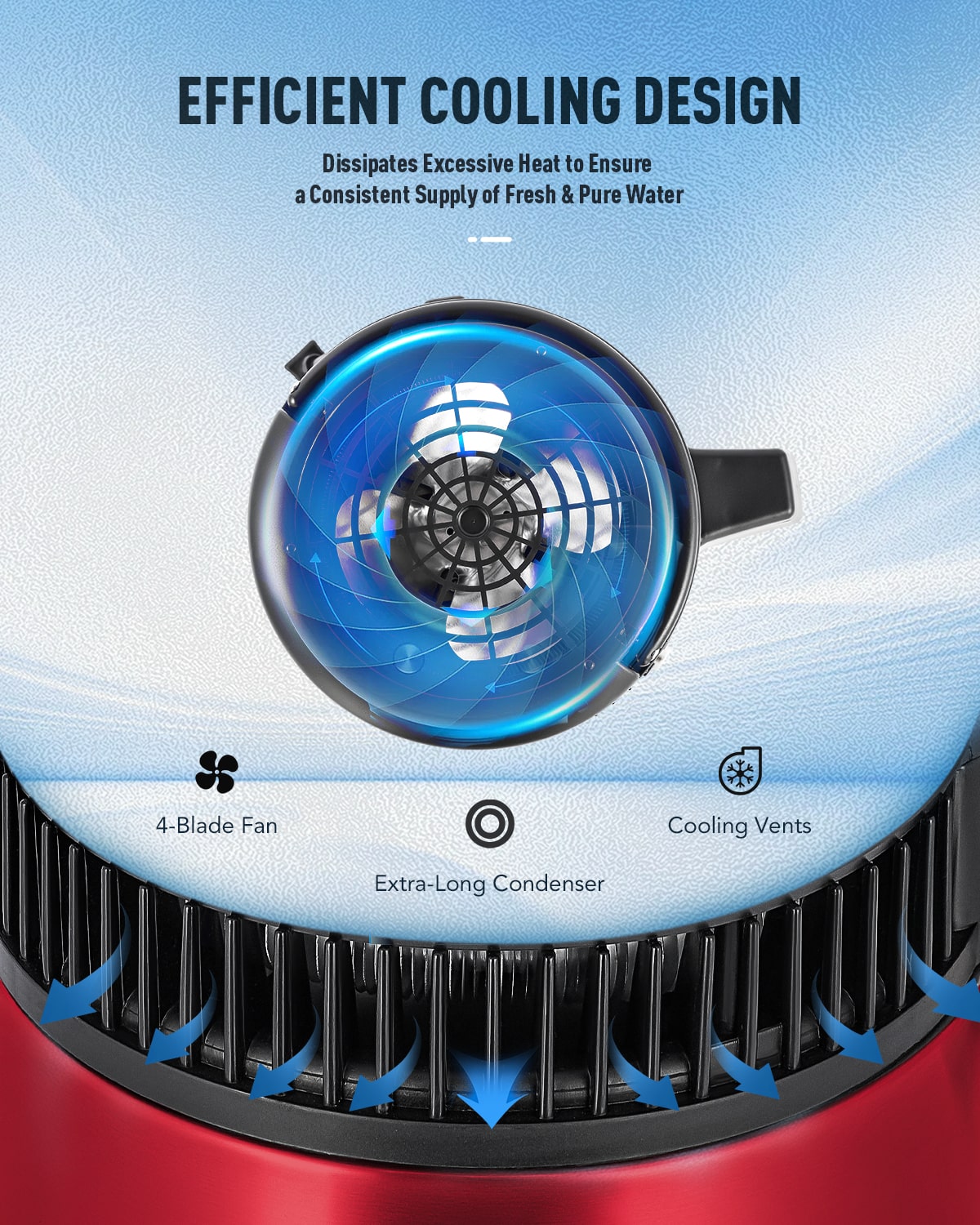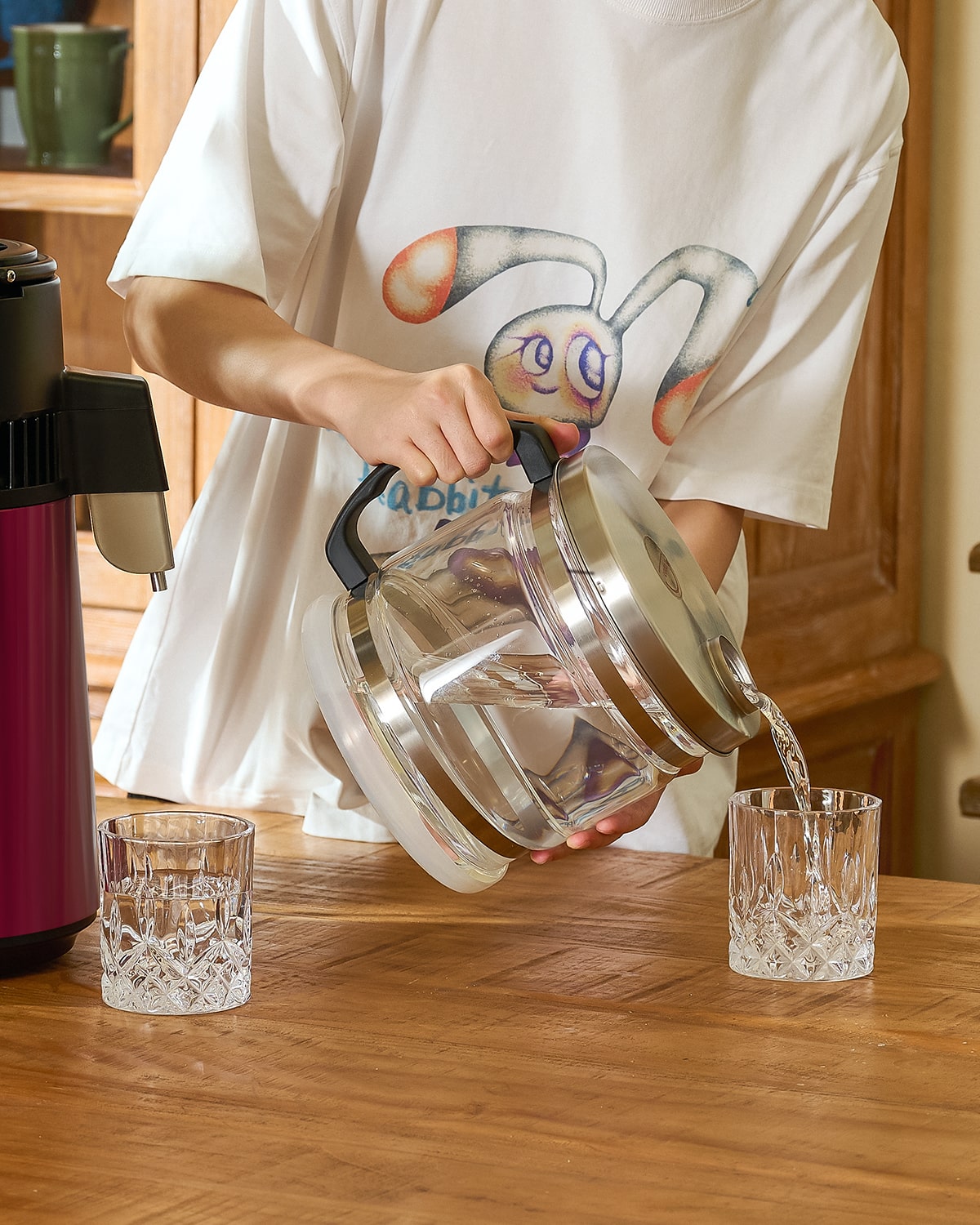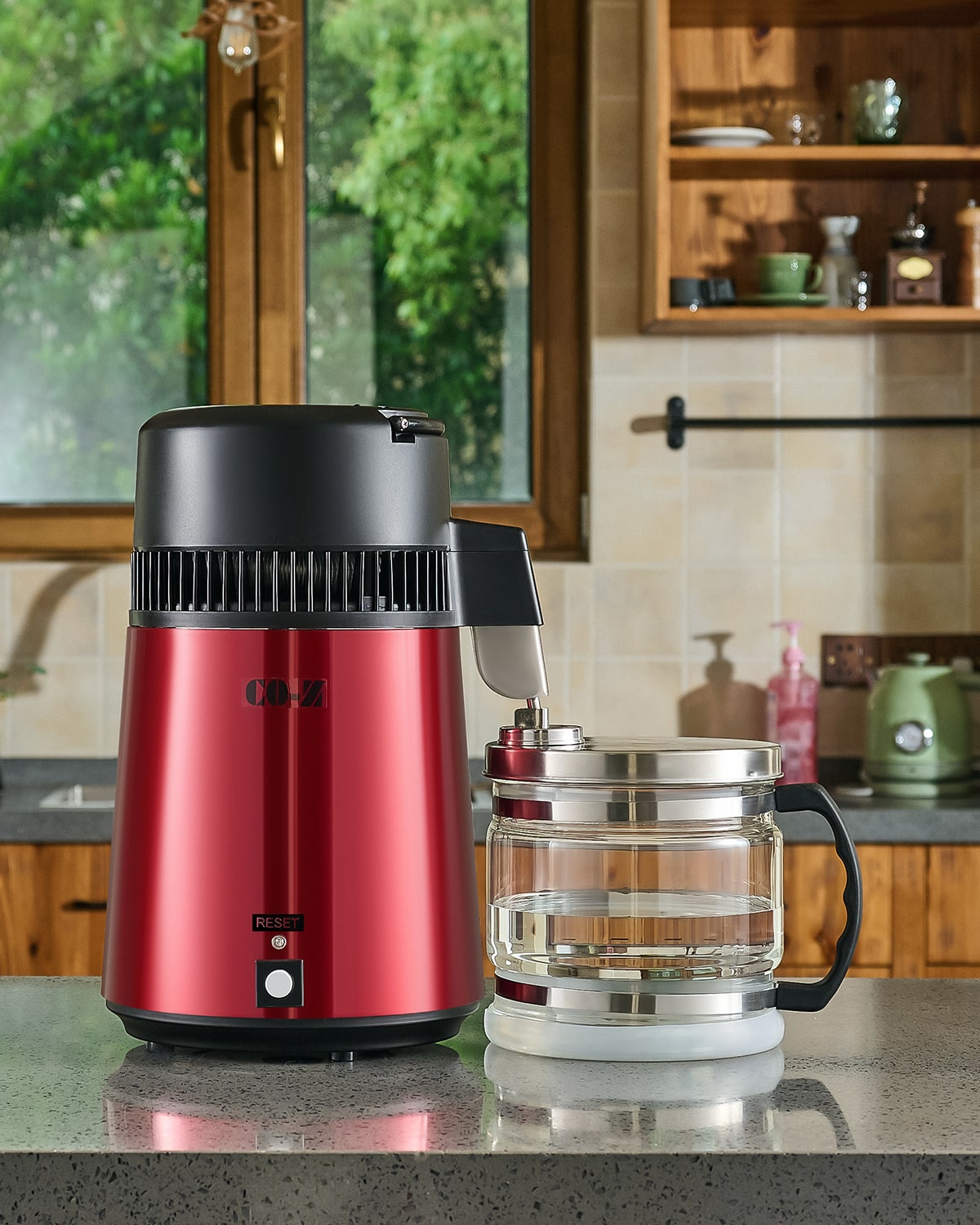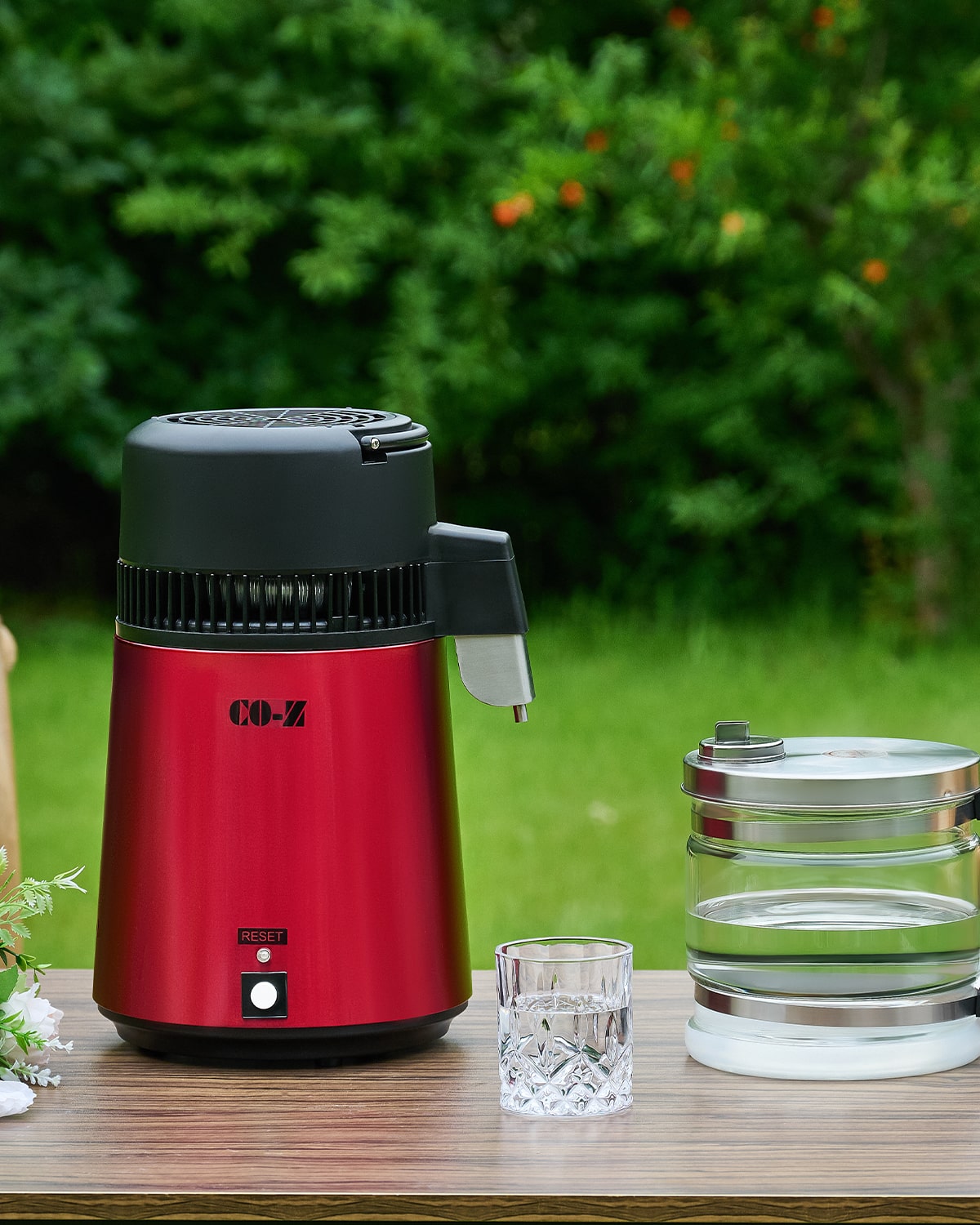 CO-Z
CO-Z 1.1 Gallon Water Distiller, 750W Countertop Distilled Water Machine with BPA Free Glass Container, 4L 304 Stainless Steel Distilled Water Maker for Home Office Travel Machine Humidifier, Red
Features:
𝐃𝐫𝐢𝐧𝐤 𝐇𝐞𝐚𝐥𝐭𝐡𝐲, 𝐋𝐢𝐯𝐞 𝐇𝐞𝐚𝐥𝐭𝐡𝐲: Don't let impurities ruin your water and your health! Get rid of harmful chemicals, VOCs, and other solids from your tap water easily and conveniently with CO-Z's tabletop water distiller.

𝐅𝐚𝐬𝐭 & 𝐇𝐢𝐠𝐡-𝐂𝐚𝐩𝐚𝐜𝐢𝐭𝐲 𝐃𝐢𝐬𝐭𝐢𝐥𝐥𝐢𝐧𝐠: This 750W water distiller provides 2 ppm water at 0.3 gallons per hour. Its 1.1 gallon (4L) capacity ensures an adequate supply of fresh water to meet your daily hydration needs.

𝐅𝐨𝐨𝐝-𝐆𝐫𝐚𝐝𝐞 𝐒𝐚𝐟𝐞𝐭𝐲: This BPA-free distilled water machine is made of 304 stainless steel and the water pitcher is made of borosilicate glass, giving you years of corrosion resistant use while making maintenance a breeze.

𝐅𝐨𝐫 𝐇𝐨𝐦𝐞 & 𝐂𝐨𝐦𝐦𝐞𝐫𝐜𝐢𝐚𝐥 𝐔𝐬𝐞: Not just for drinking and cooking, this water filter system is also great for applications like coffee machines, humidifiers, engine cooling systems, CPAP machines, aquariums, and more!

𝐒𝐚𝐟𝐞 & 𝐄𝐚𝐬𝐲 𝐎𝐩𝐞𝐫𝐚𝐭𝐢𝐨𝐧: This distilled water maker automatically turns off when the temperature reaches 300°F or the water level is low. Simply press the reset button to resume distilling.

𝐄𝐟𝐟𝐨𝐫𝐭𝐥𝐞𝐬𝐬 𝐭𝐨 𝐂𝐥𝐞𝐚𝐧: The included cleaning powder lets you easily clear away any sediment or limescale build-up, while clear instructions guide you through the cleaning process.

𝐐𝐮𝐢𝐜𝐤 𝐂𝐨𝐨𝐥𝐢𝐧𝐠 & 𝐄𝐚𝐬𝐲 𝐭𝐨 𝐂𝐚𝐫𝐫𝐲: The built-in fan and cooling coils work together to improve heat dissipation. The handle provides a sure grip as you transport or clean the machine.
---
Product Description
Enjoy Cleaner Water & Healthier Life with CO-Z!
Fan Condenser
The integrated fan condenser speeds condensation collection while protecting your machine from overheating to prolong its service life.
Food-Grade Pot
This 1.1-gallon collector pot is made of BPA-free plastic for safe drinking and easy cleaning, with a built-in handle providing a sure grip.
Easy Reset
Our water distiller starts working once turned on and automatically stops when the water level is low until you refill and press the reset button.
Durable Interior
The lasting corrosion resistance thanks to thicker 304 stainless steel interior, which not only enhances durability but also makes cleaning a breeze.