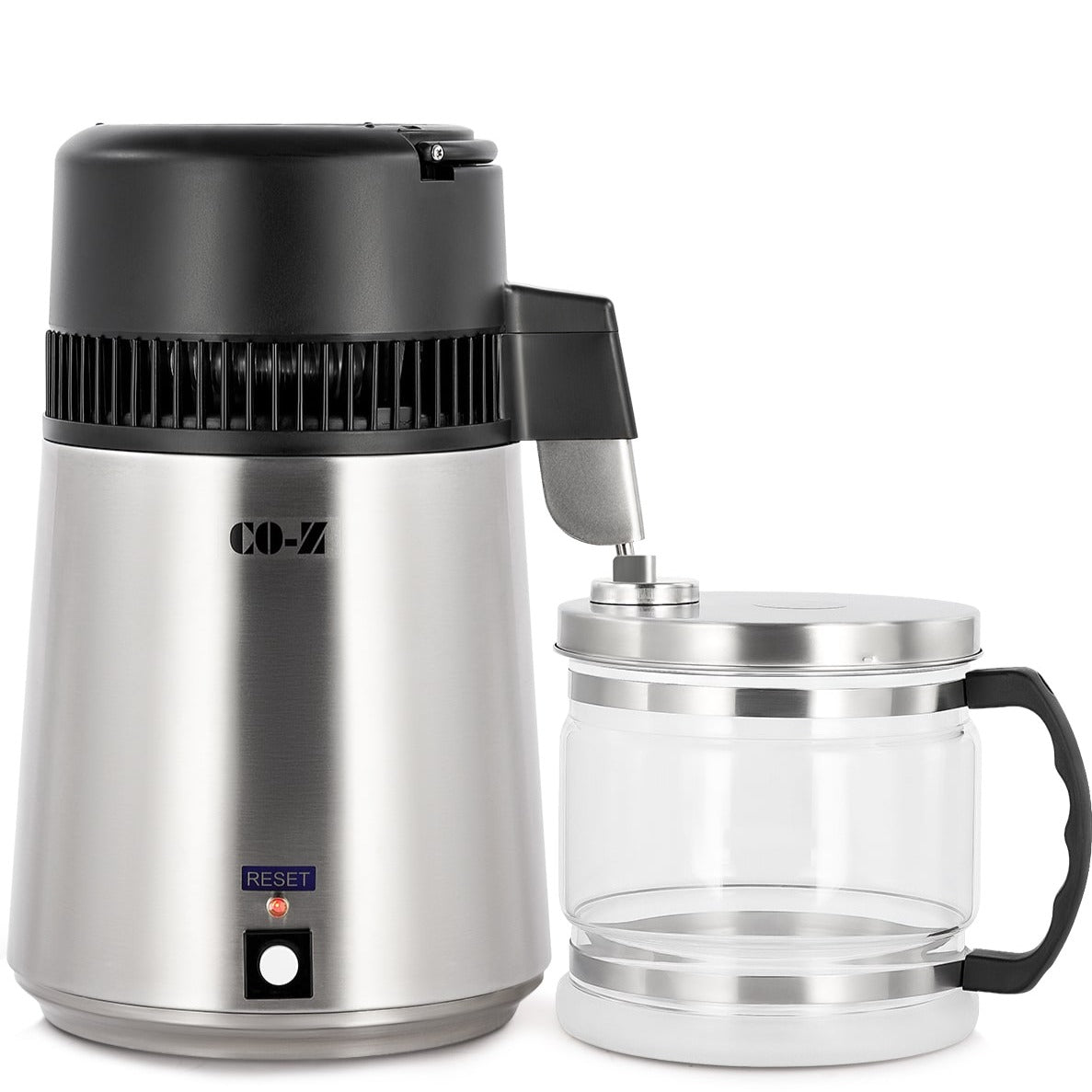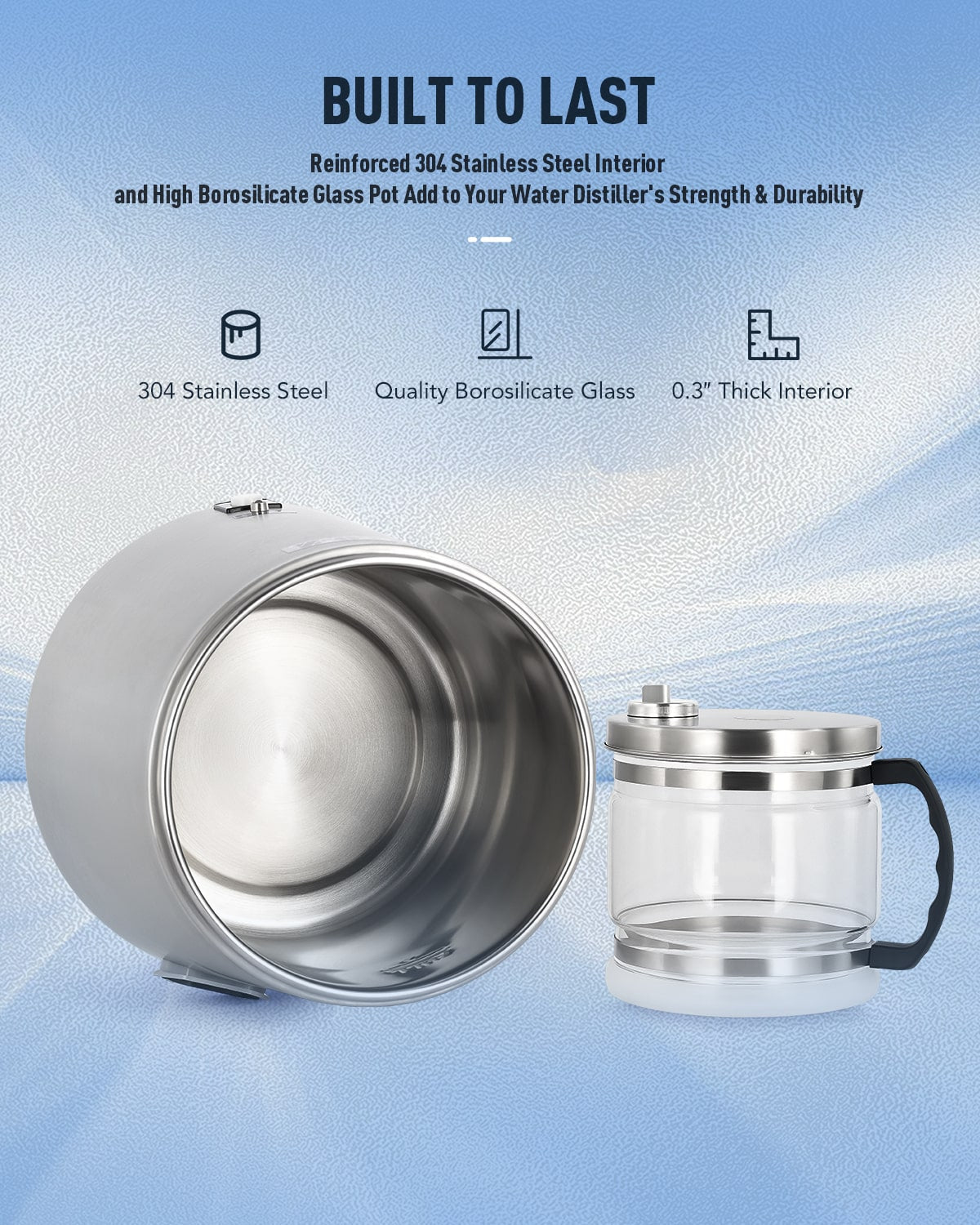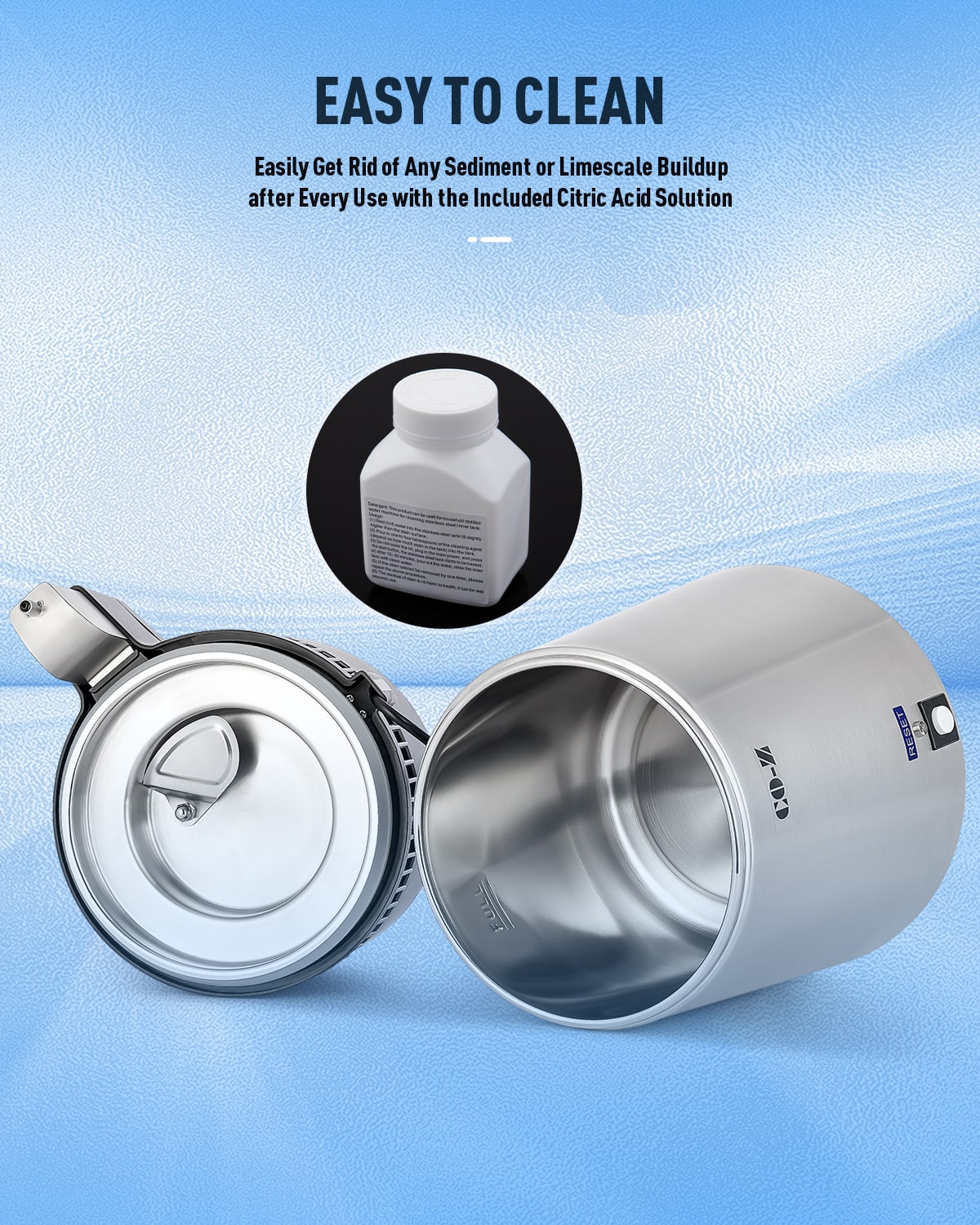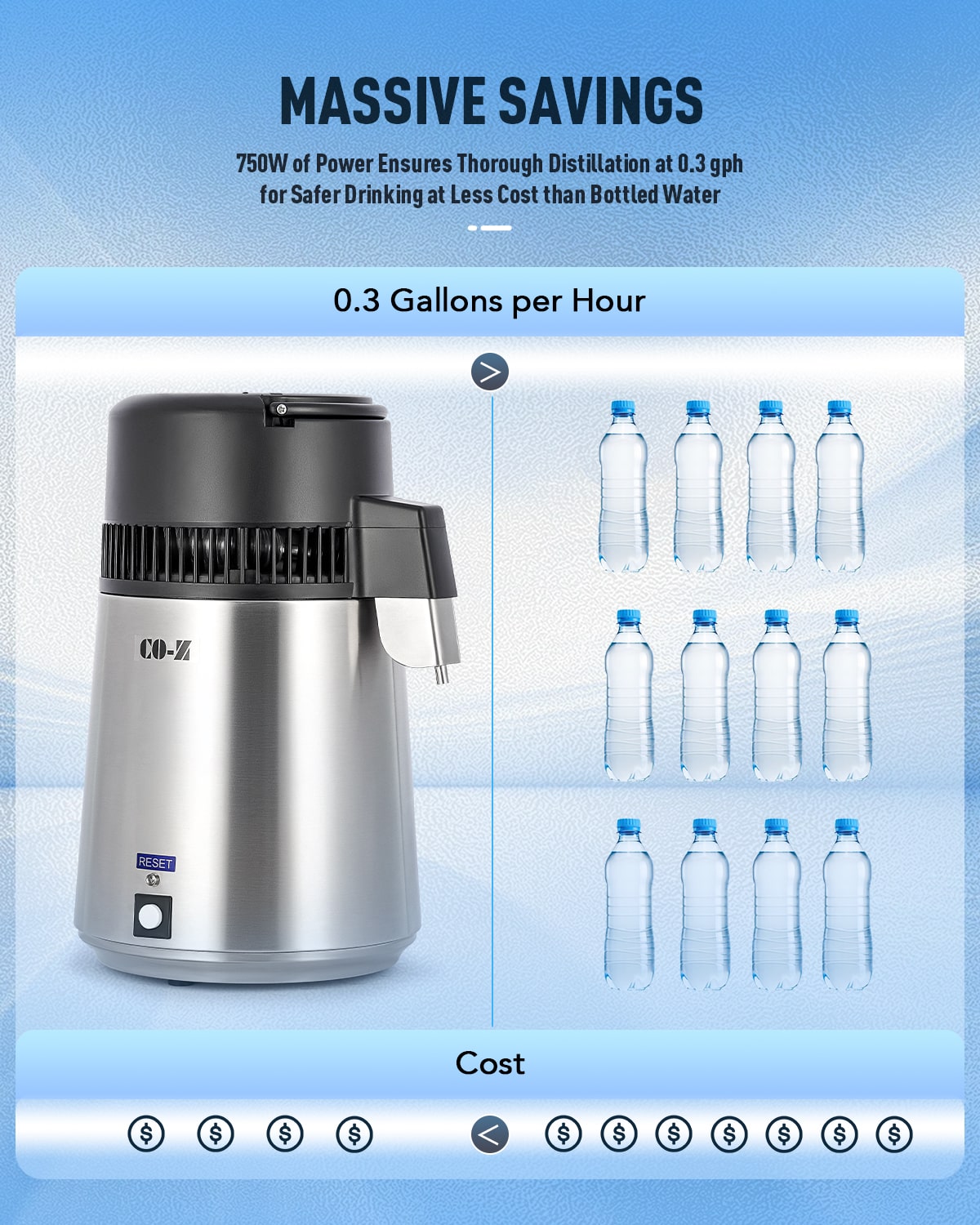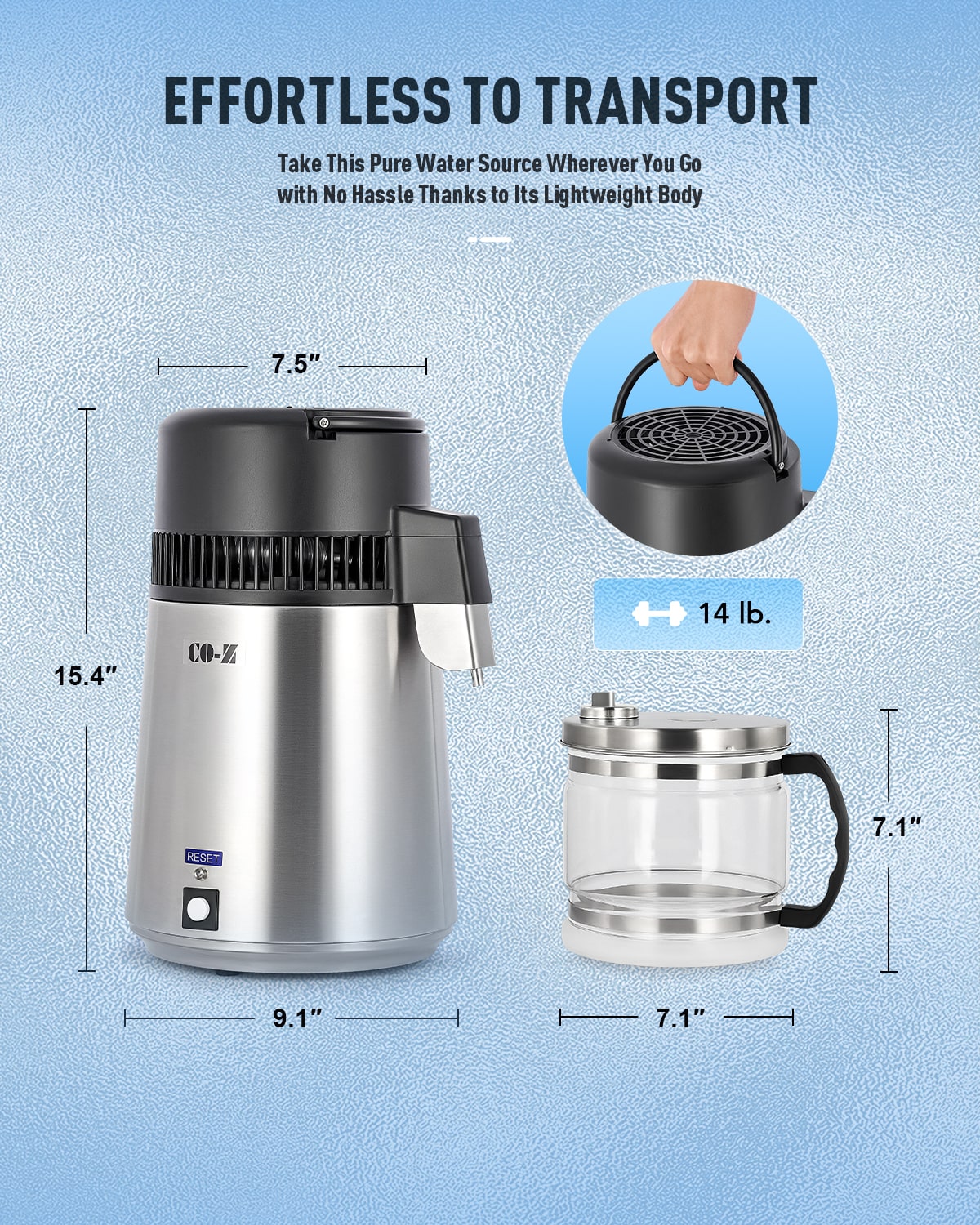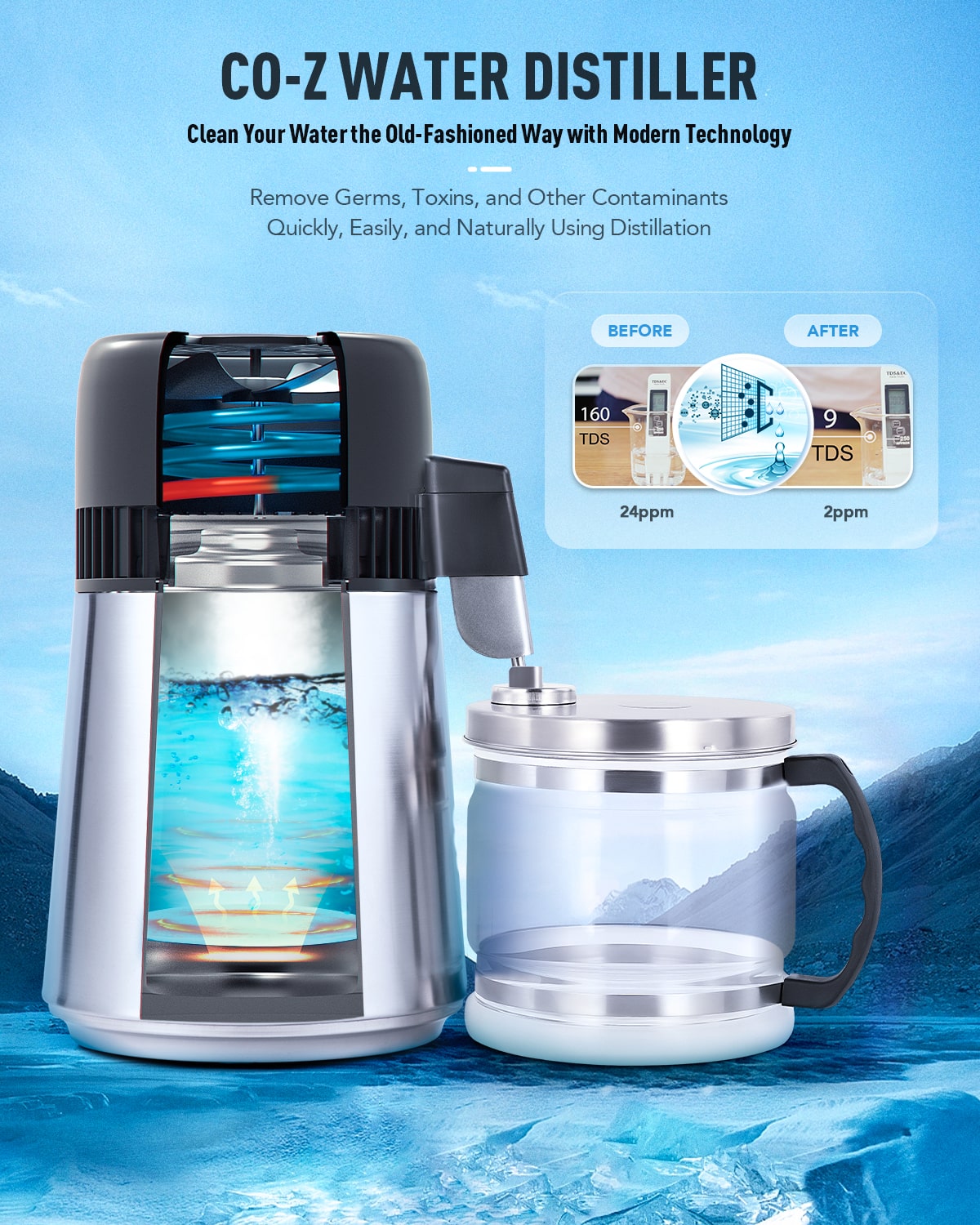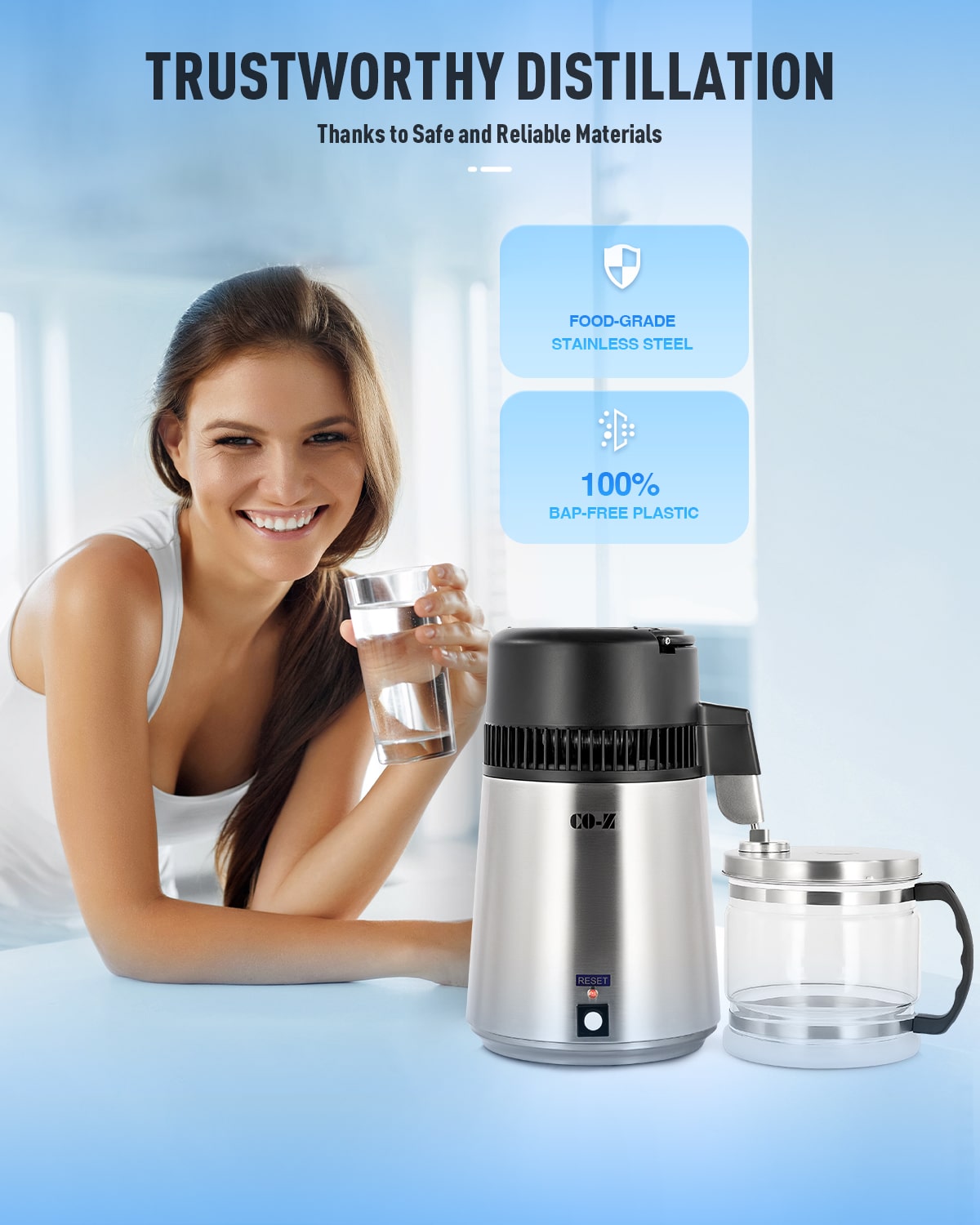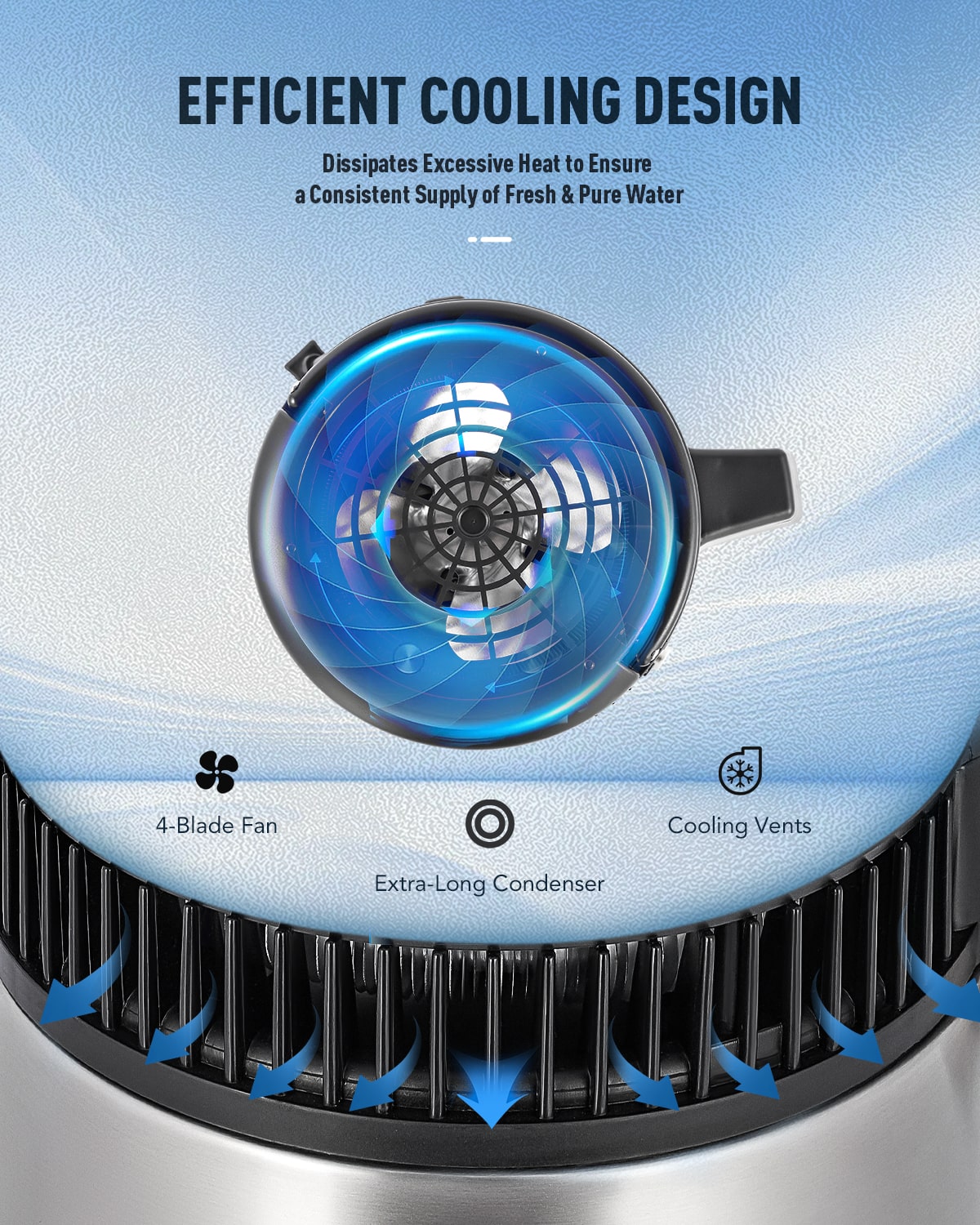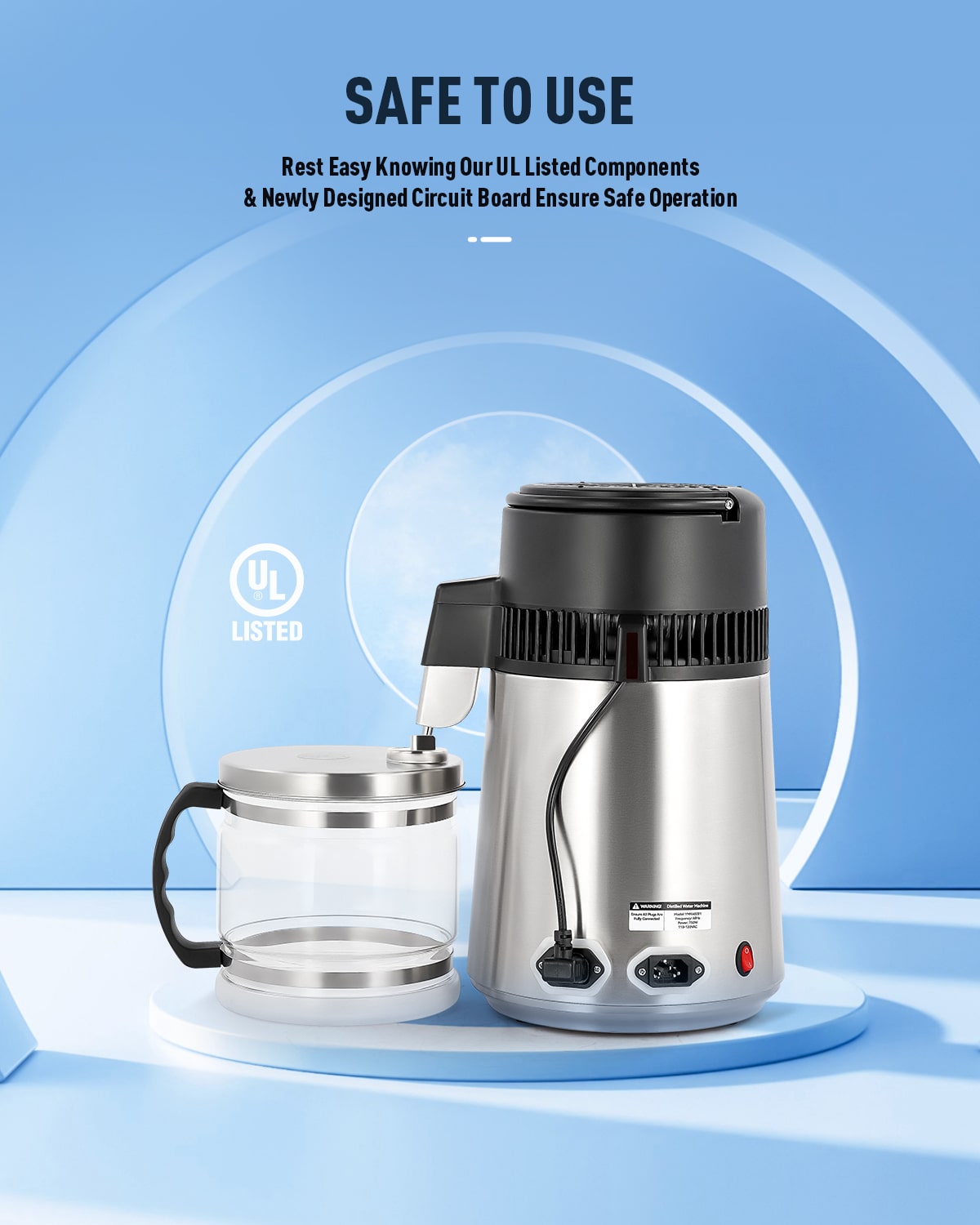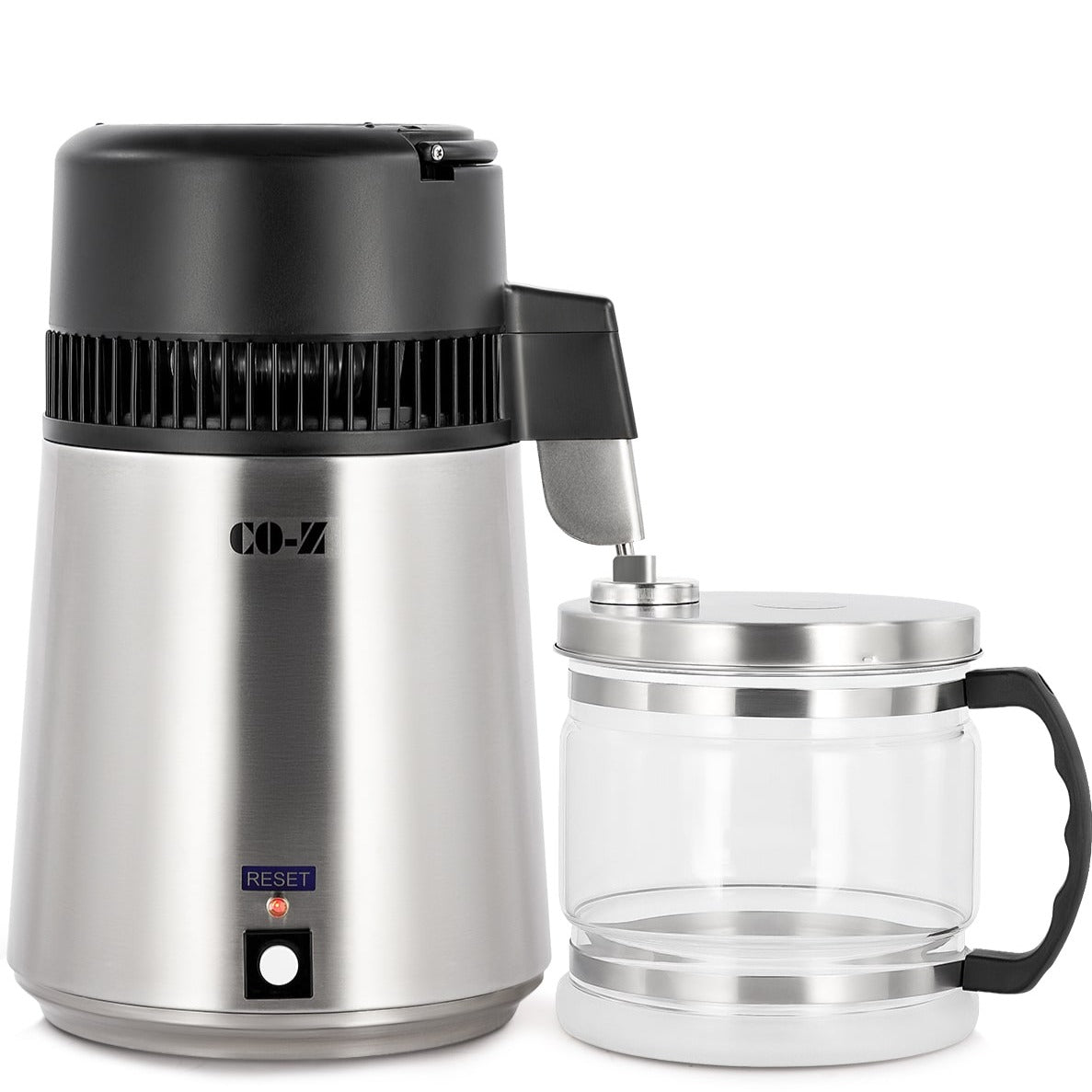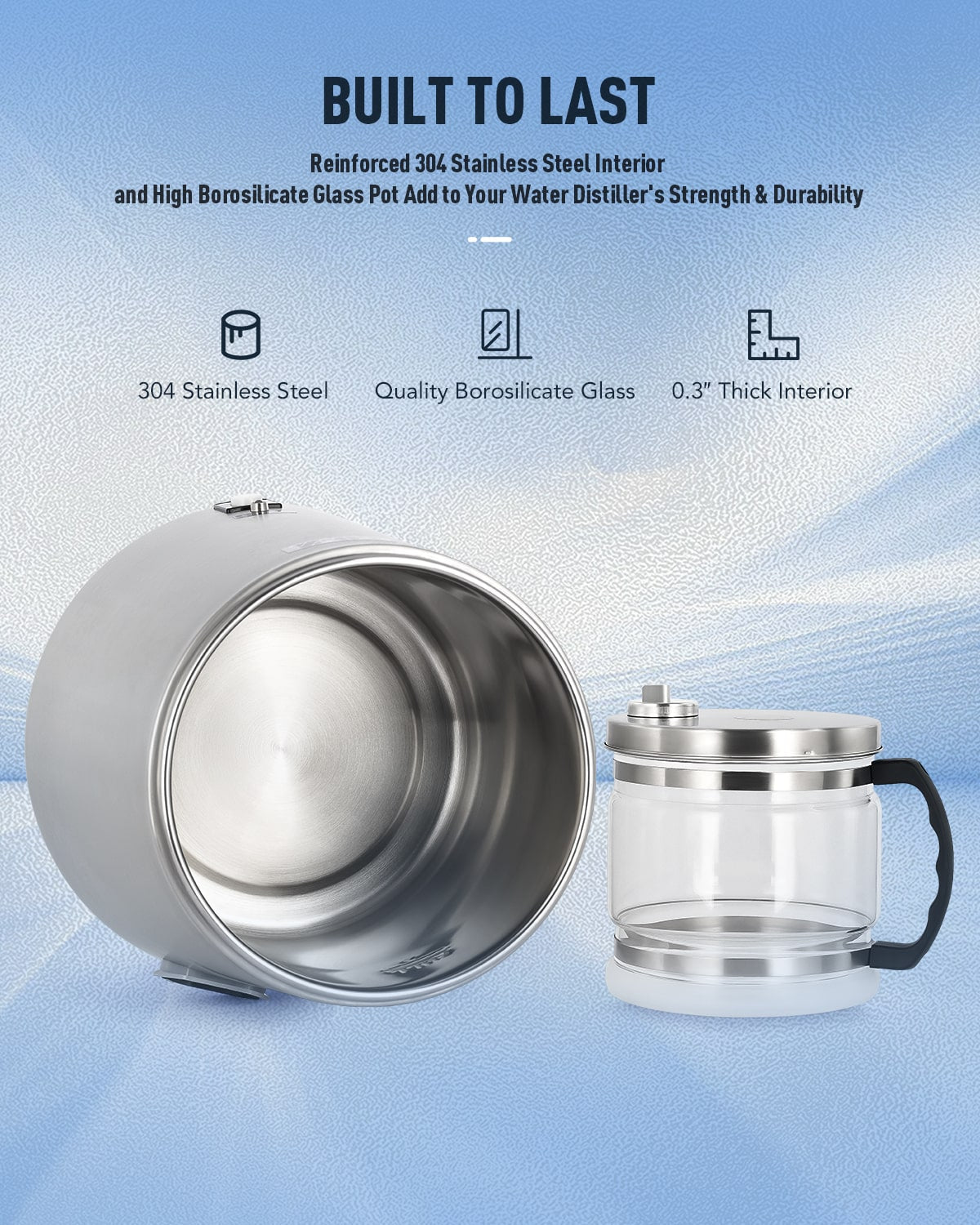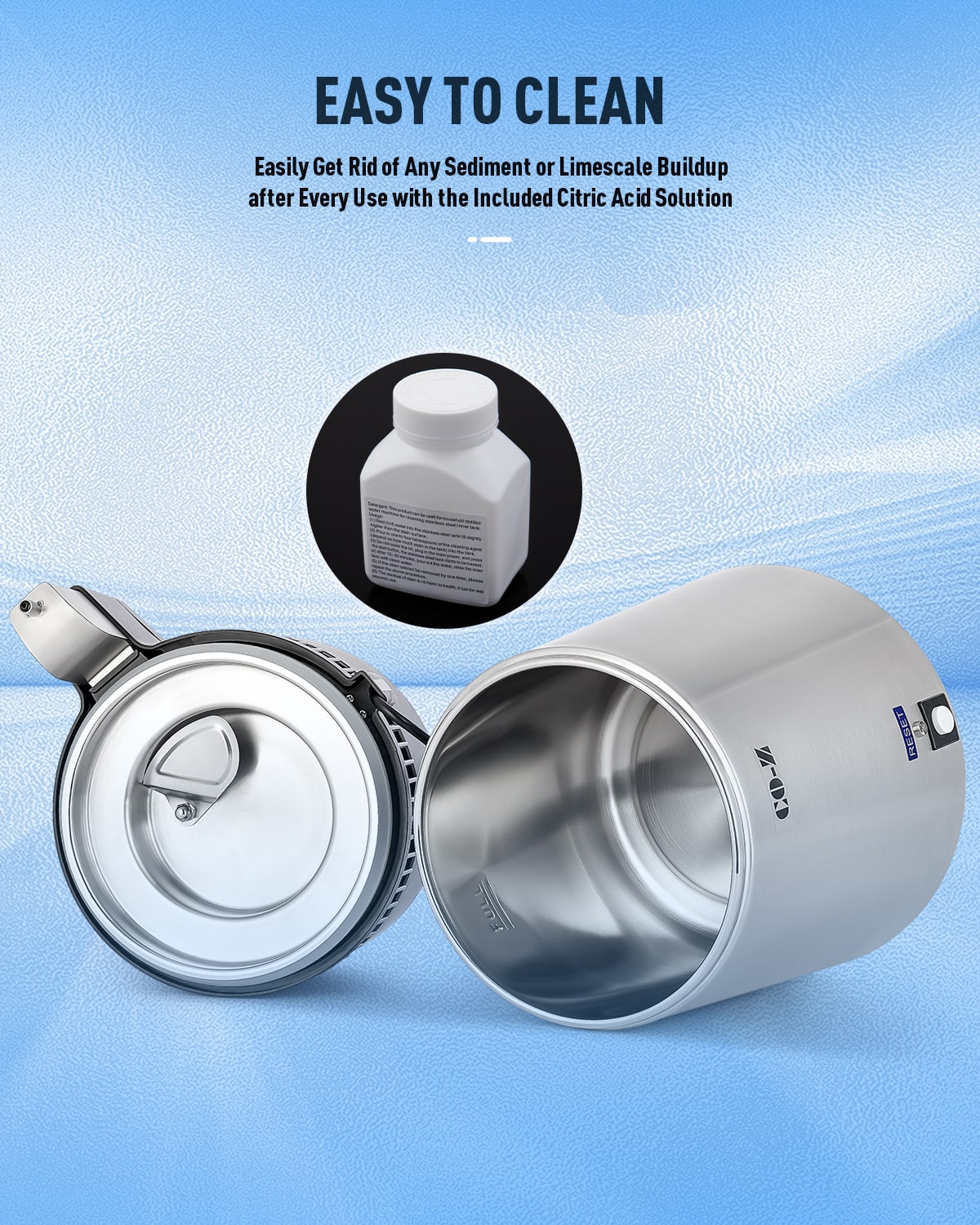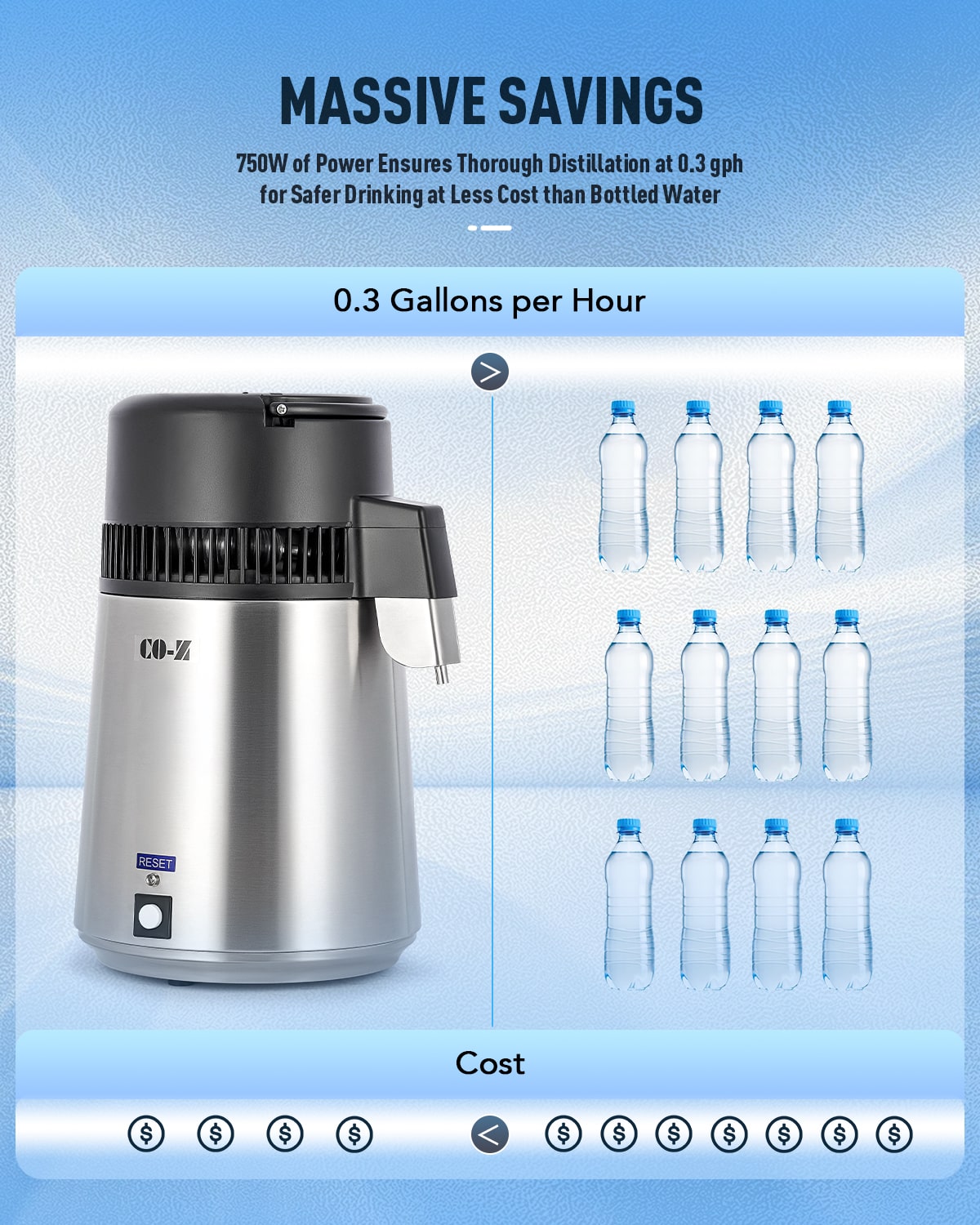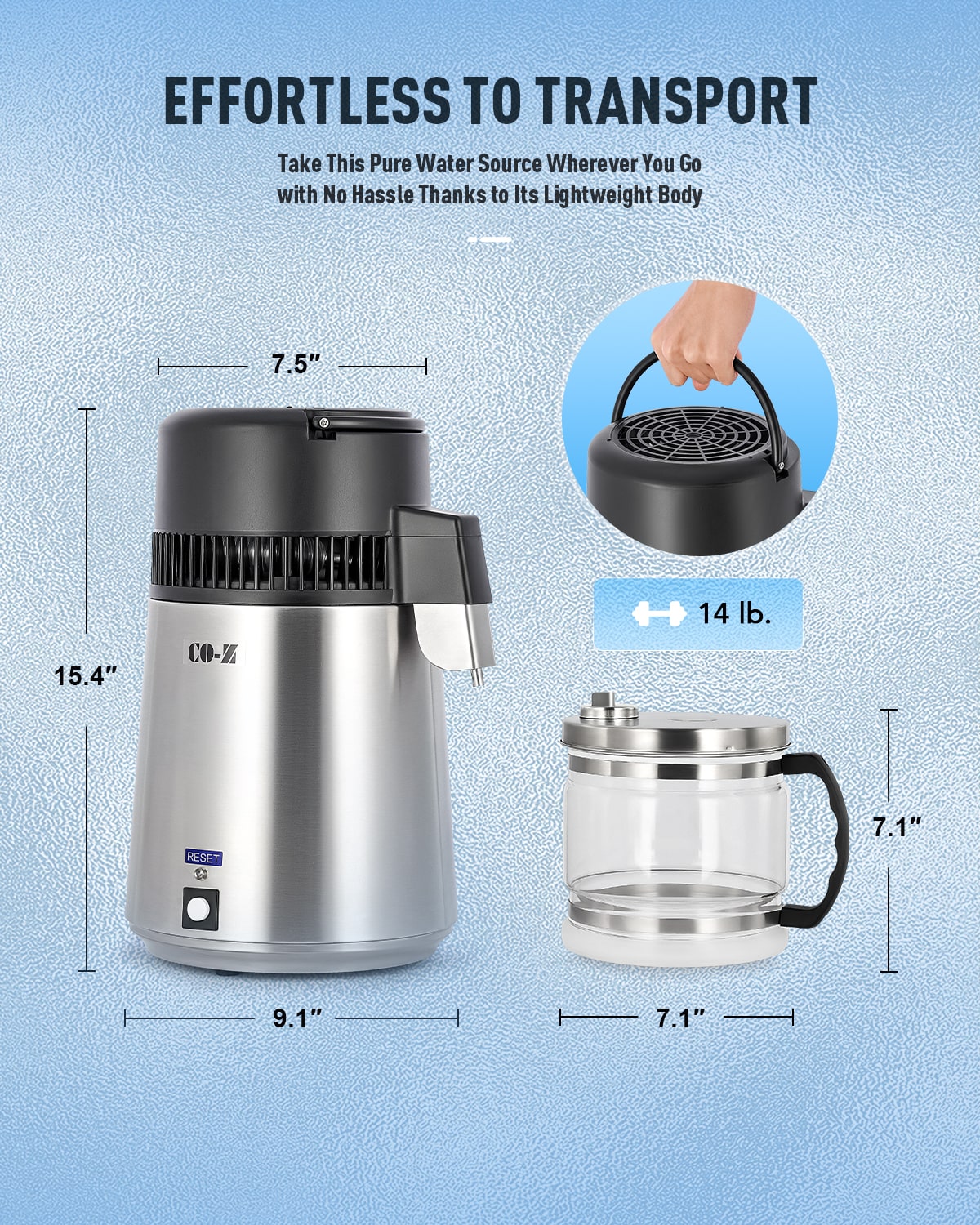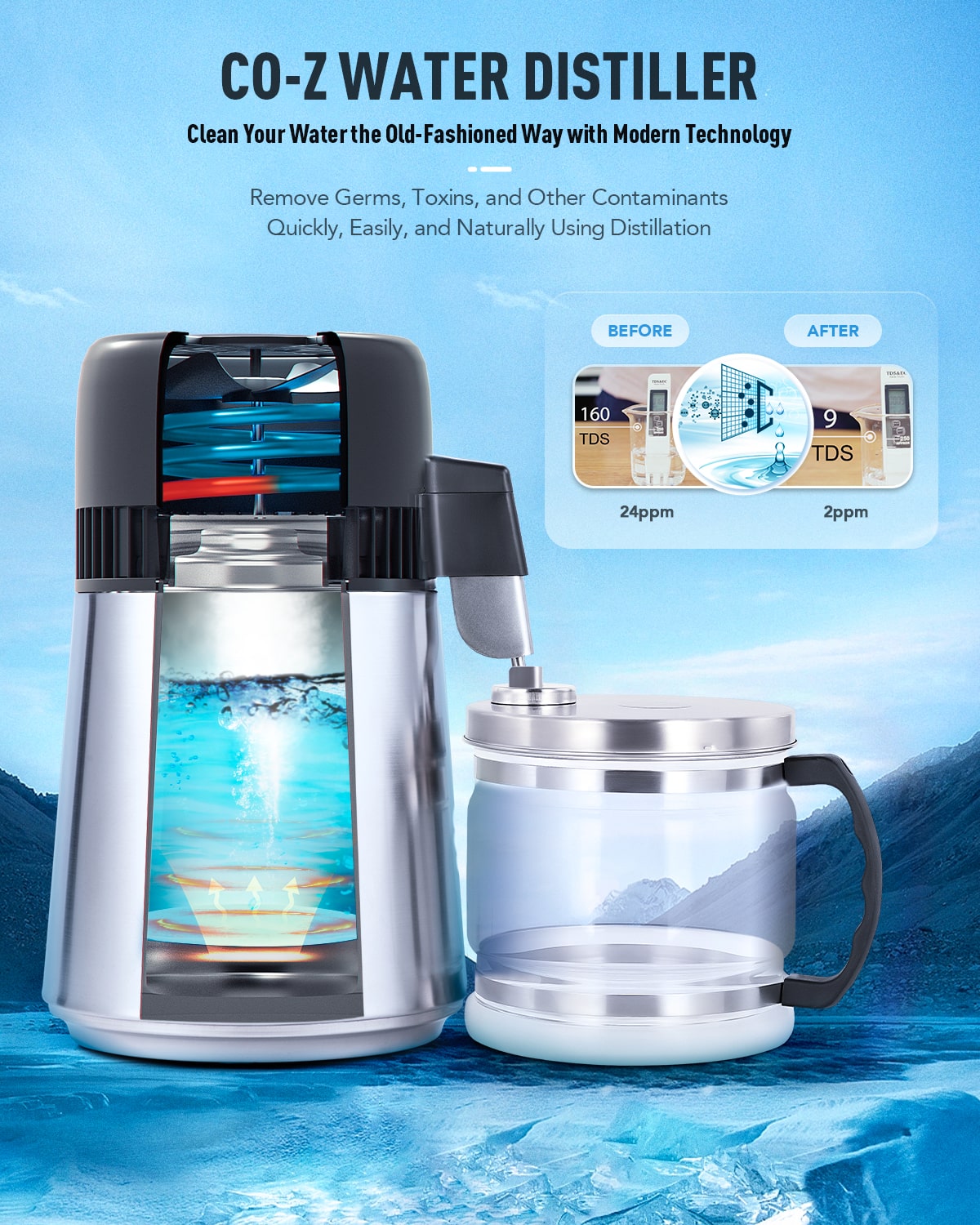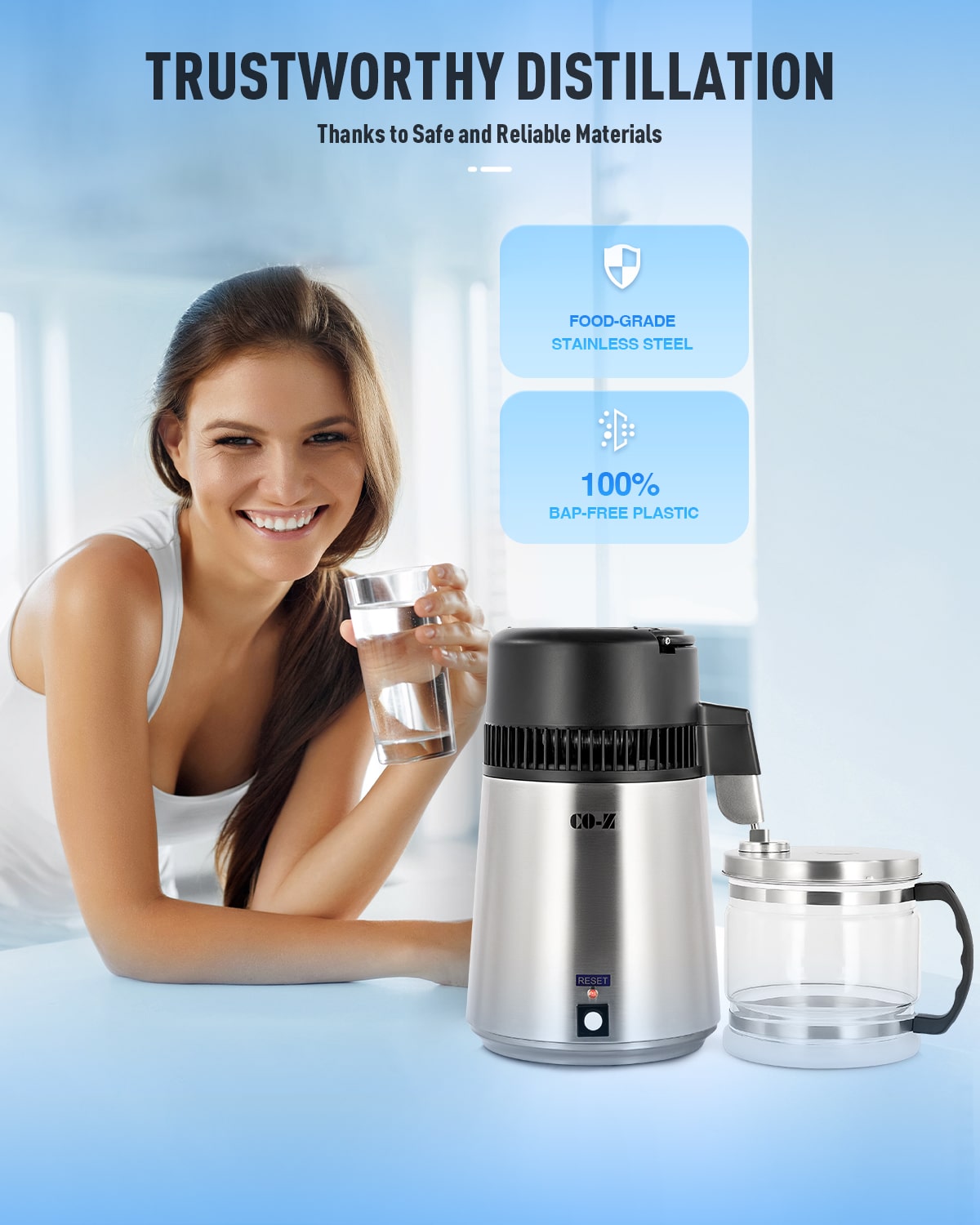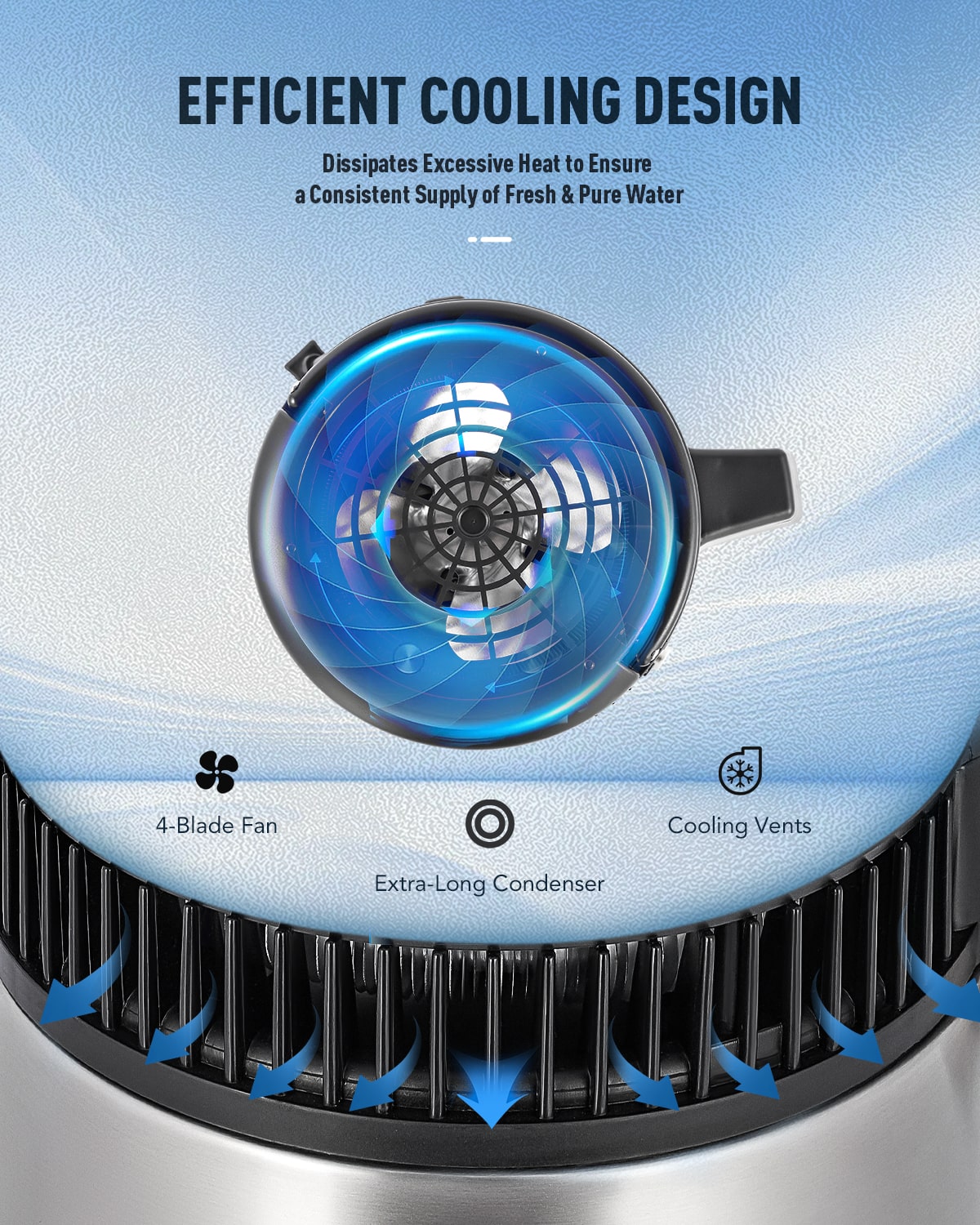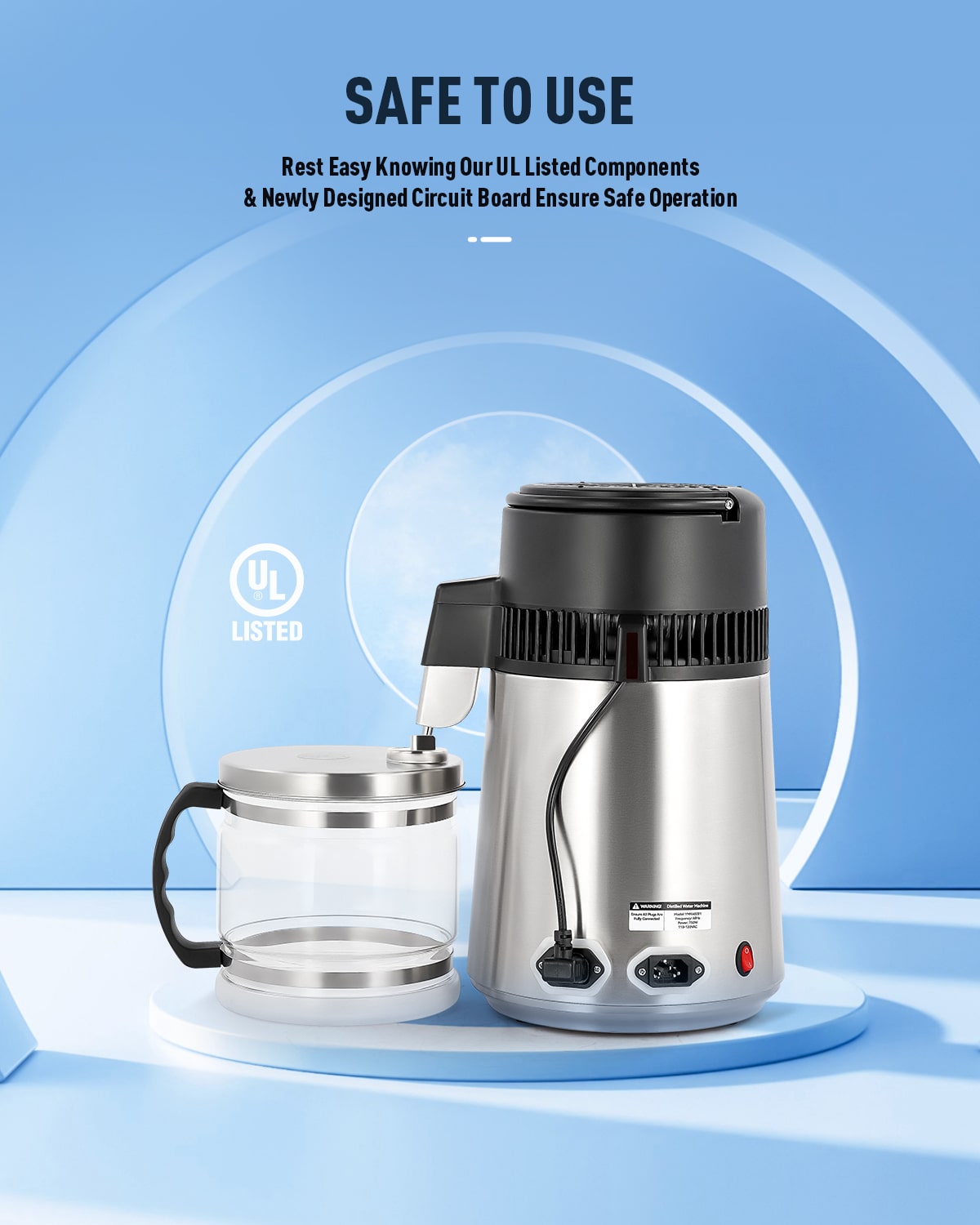 CO-Z
CO-Z 1.1 Gallon Water Distiller, 750W Countertop Distilled Water Machine with BPA Free Glass Container, 4L 304 Stainless Steel Distilled Water Maker for Home Office CPAP Machine Humidifier, Silver
Features:
Drink Healthy, Live Healthy: Don't let impurities ruin your water and your health! Get rid of harmful chemicals, VOCs, and other solids from your tap water easily and conveniently with CO-Z's tabletop water distiller.
Fast & High-Capacity Distilling: This 750W water distiller provides 2 ppm water at 0.3 gallons per hour. Its 1.1 gallon (4L) capacity ensures an adequate supply of fresh water to meet your daily hydration needs.
Food-Grade Safety: This BPA-free distilled water machine is made of 304 stainless steel and the water pitcher is made of borosilicate glass, giving you years of corrosion resistant use while making maintenance a breeze.
For Home & Commercial Use: Not just for drinking and cooking, this water filter system is also great for applications like coffee machines, humidifiers, engine cooling systems, CPAP machines, aquariums, and more!
Safe & Easy Operation: This distilled water maker automatically turns off when the temperature reaches 300°F or the water level is low. Simply press the reset button to resume distilling.
Effortless to Clean: The included cleaning powder lets you easily clear away any sediment or limescale build-up, while clear instructions guide you through the cleaning process.
Quick Cooling & Easy to Carry: The built-in fan and cooling coils work together to improve heat dissipation. The handle provides a sure grip as you transport or clean the machine.
Specifications:
Material: 304 Stainless Steel, Polypropylene, Glass
Color: Silver
Rated Power: 750W
Distiller Volume: 1.1 gal. (4 L)
Pot Volume: 1.1 gal. (4 L)
Distilling Speed: 0.3 gph (1 L/h)
Safety Cutoff Temperature: 300°F (150°C)
Distiller Dimensions: 9.1 x 15.4 in. (23x39 cm)
Pot Dimensions: 7.1 x 7.1 in. (18x18 cm)
Distiller Weight: 8.2 lb. (3.7 kg)
Pot Weight: 3 lb. (1.4 kg)
Certification: FDA, CE
Warranty: 1 Year
Package List:
1x Water Distiller
1x Collection Pot
1x Power Cord
1x Cleaning Powder
3x Activated Carbon Filters
2x Bolts
2x Nuts
1x Storage Cap
1x Instructions