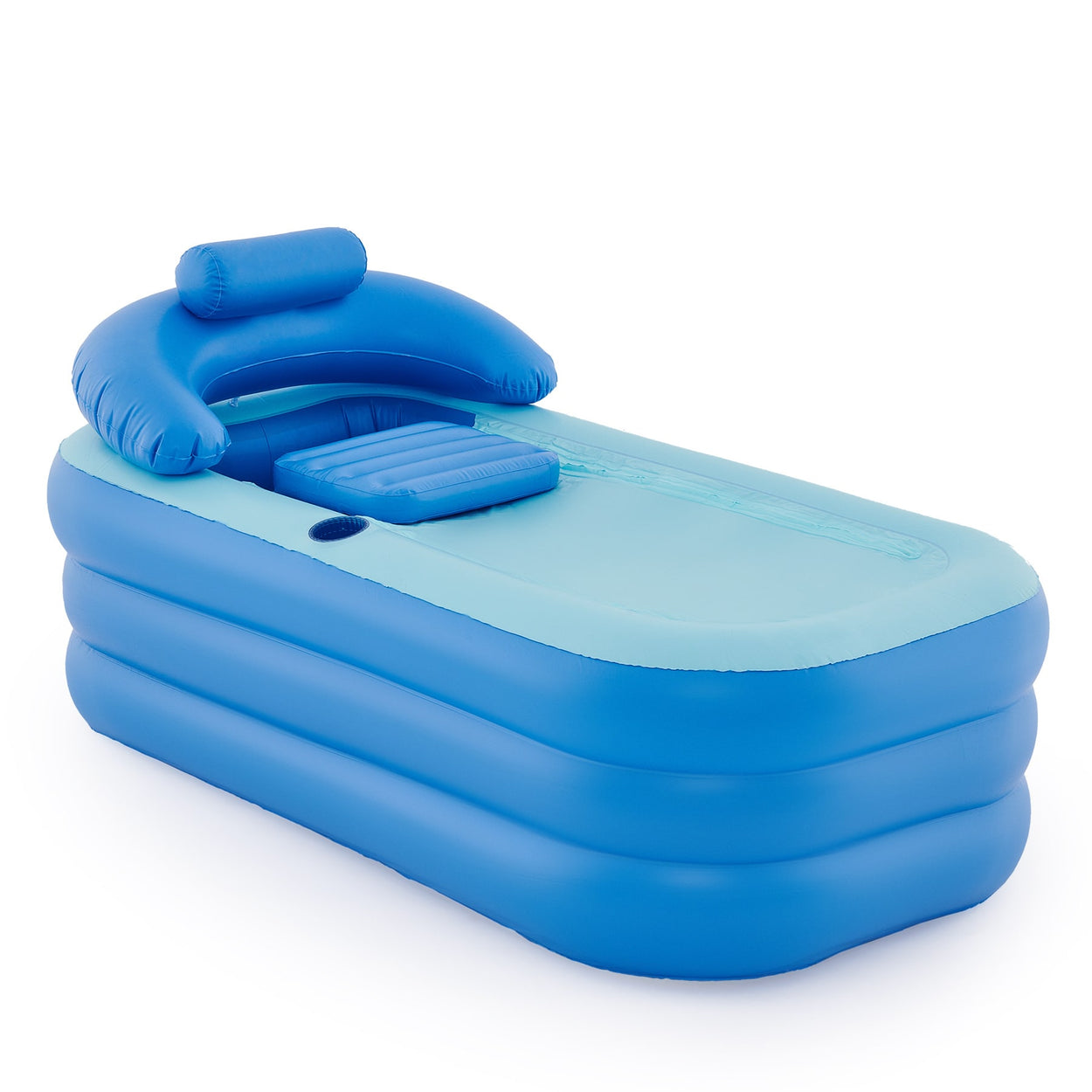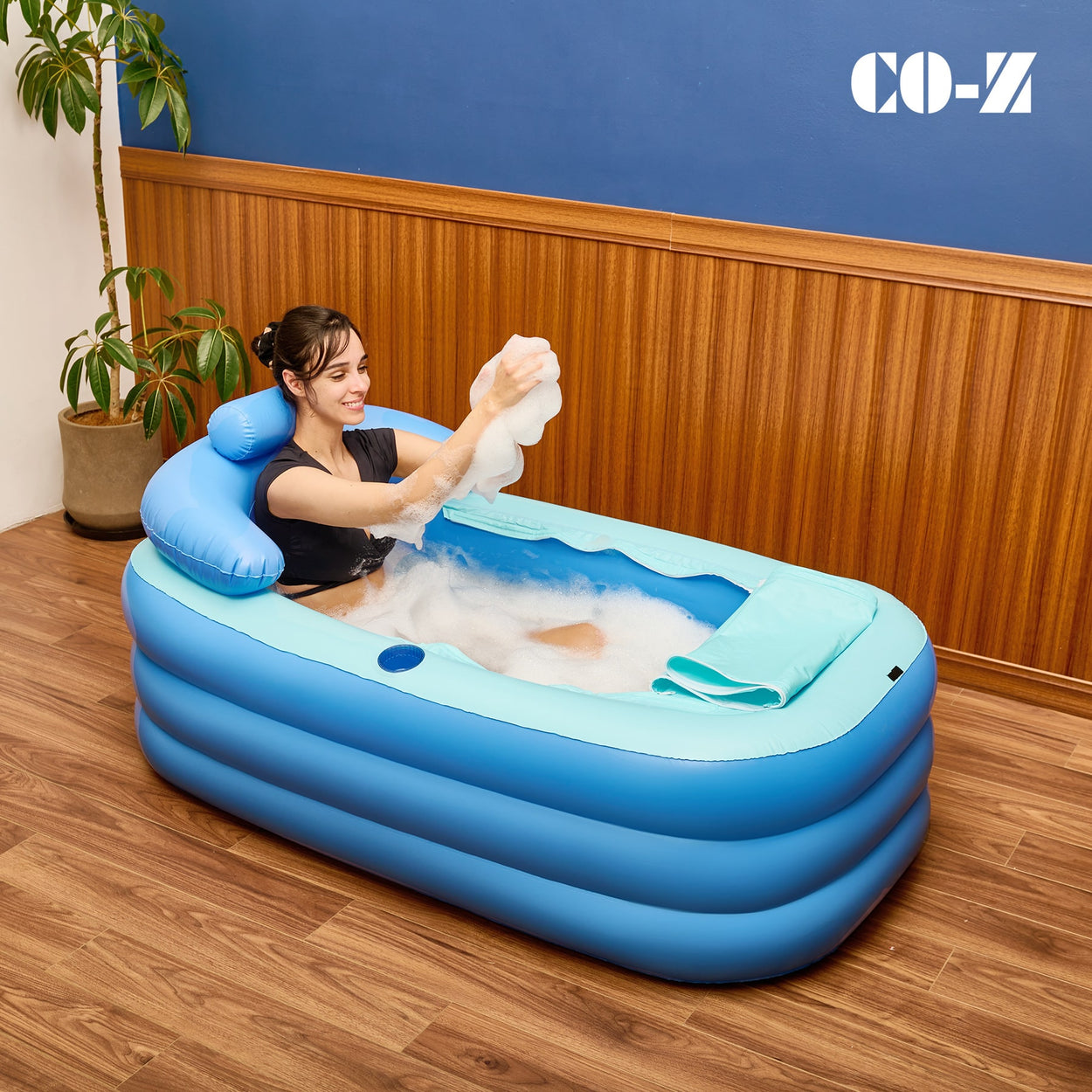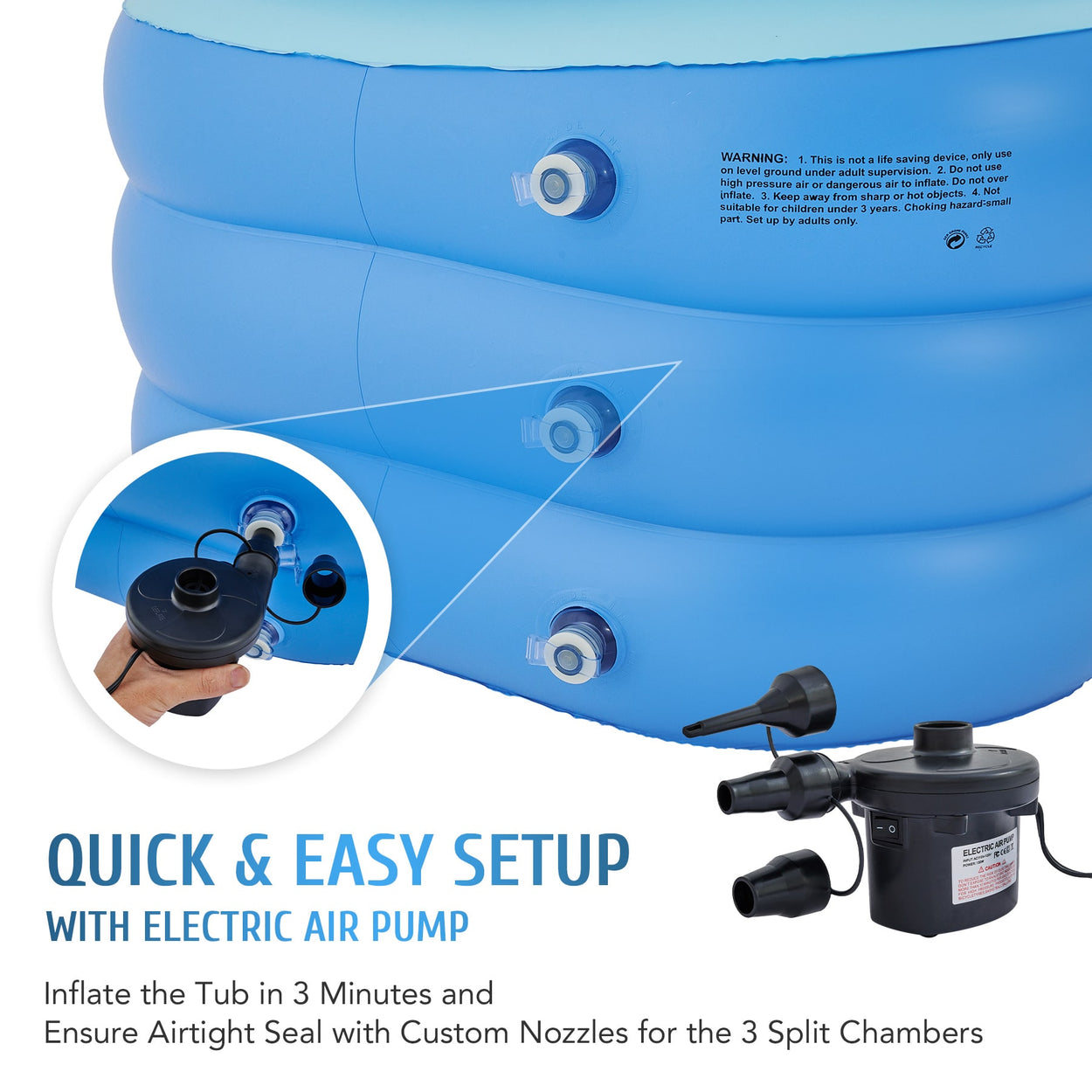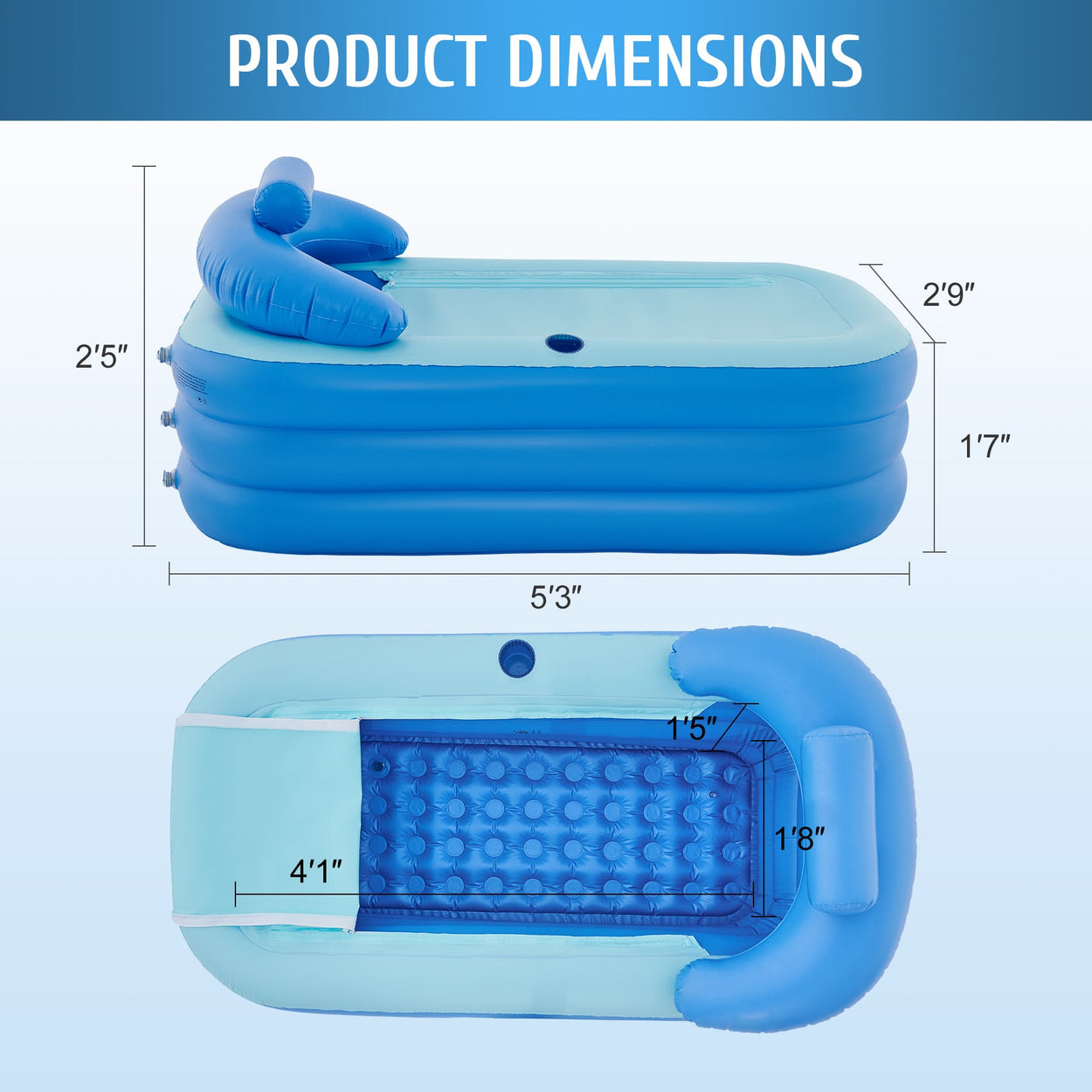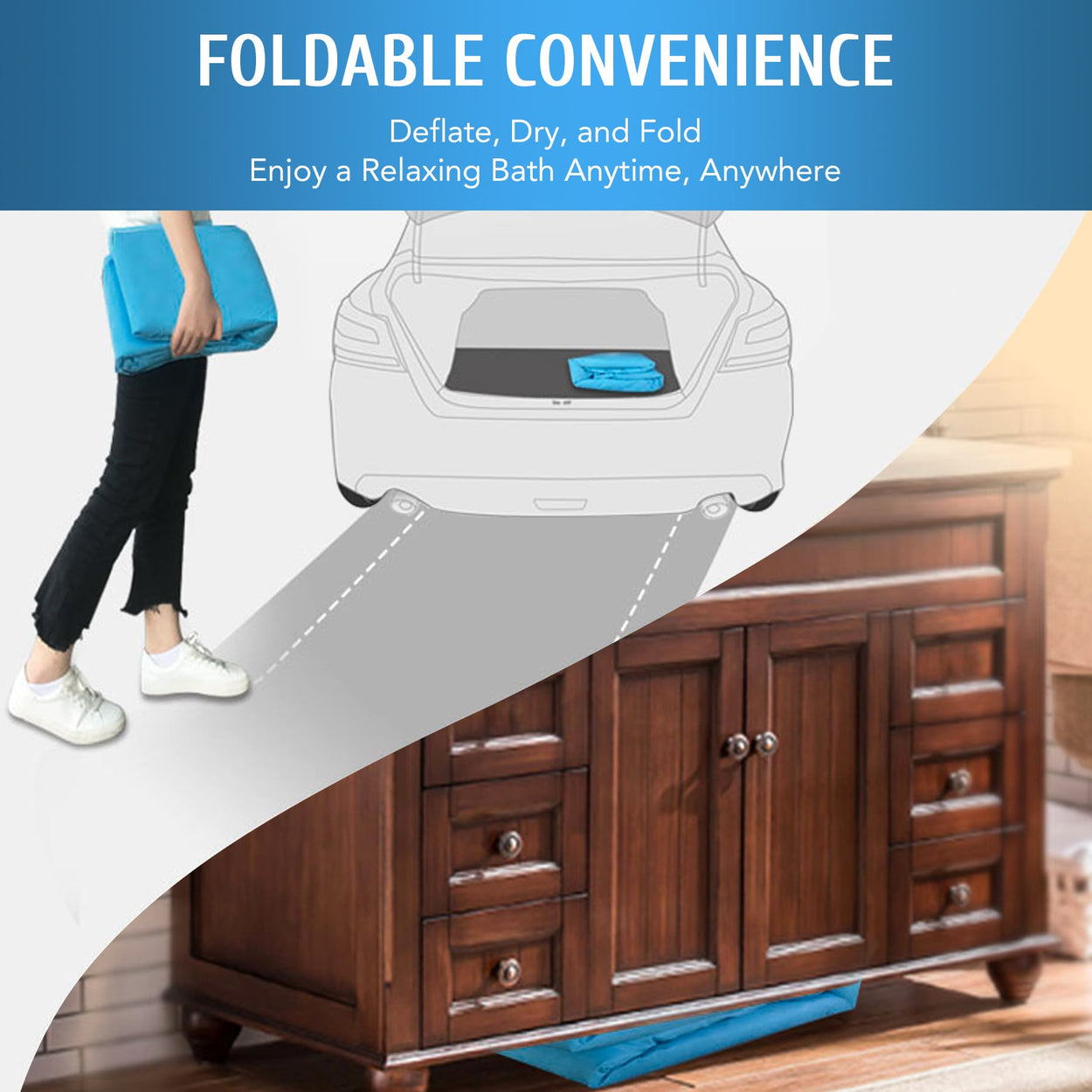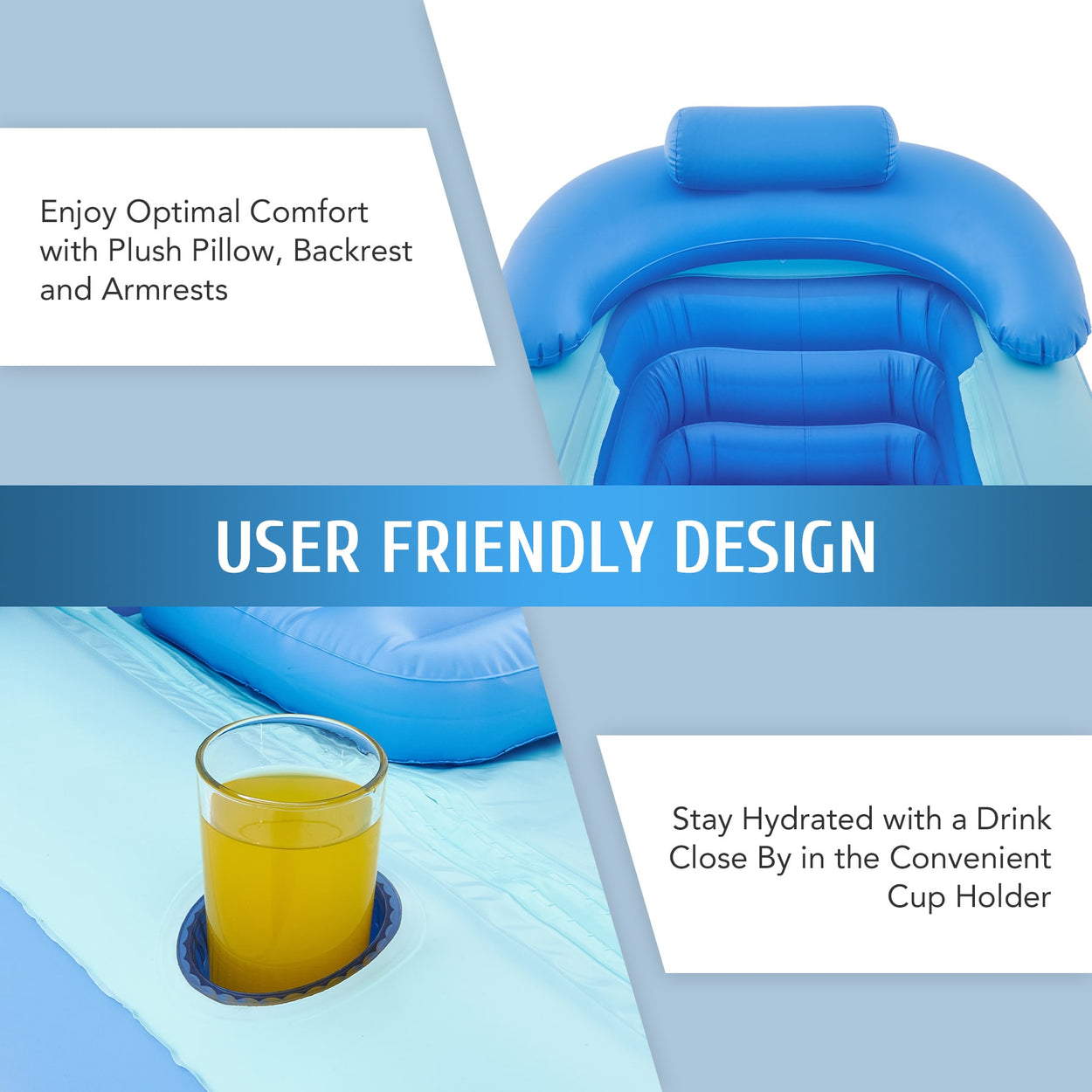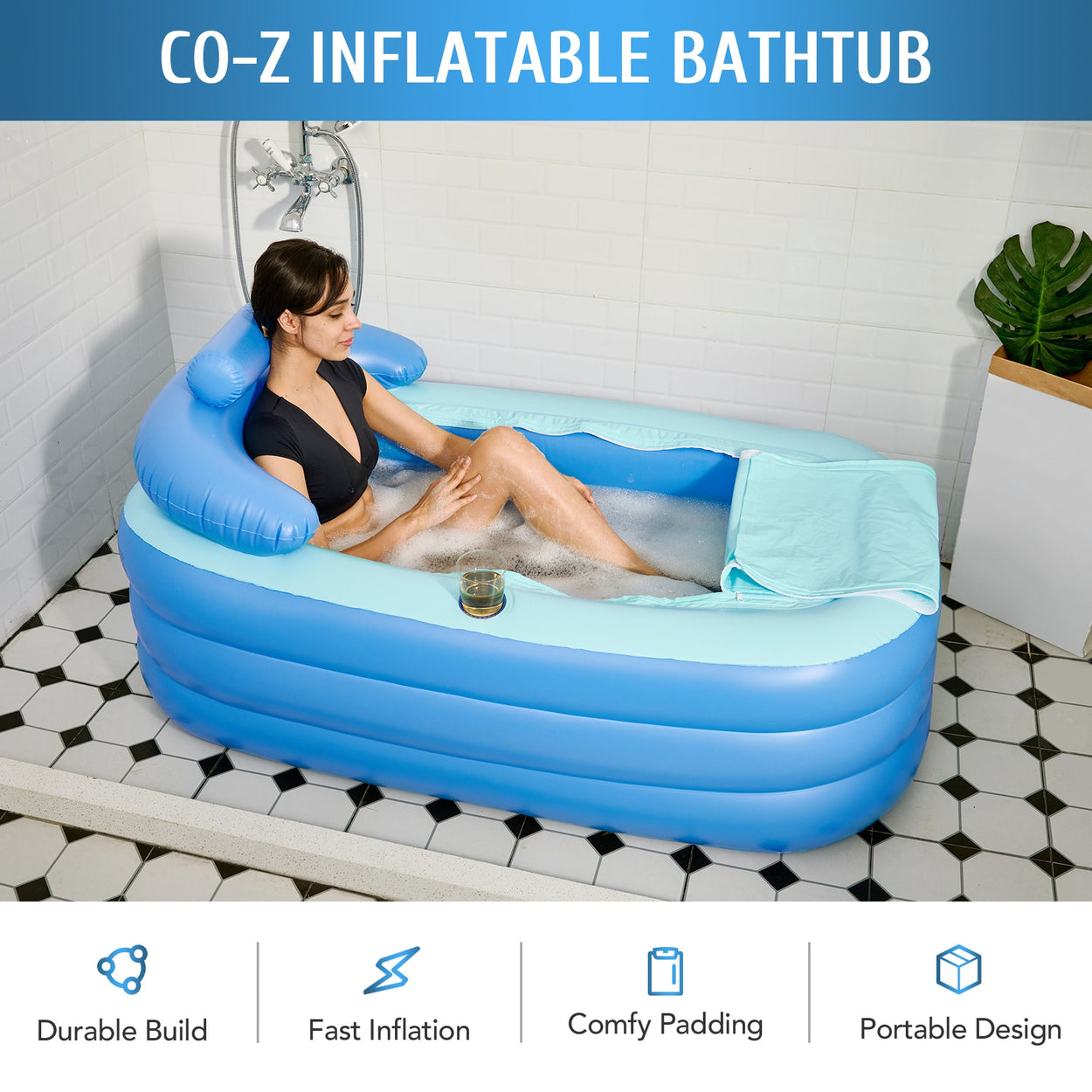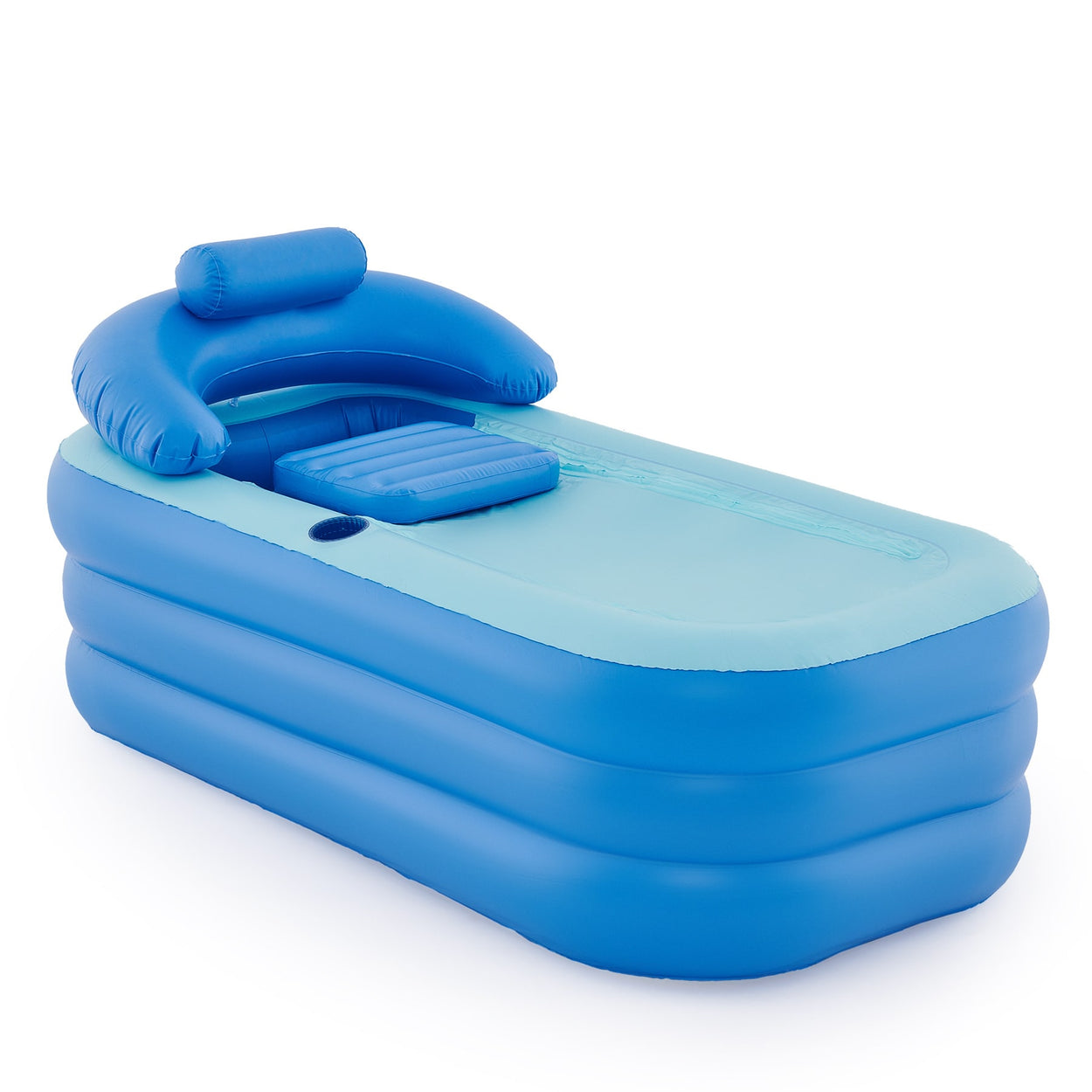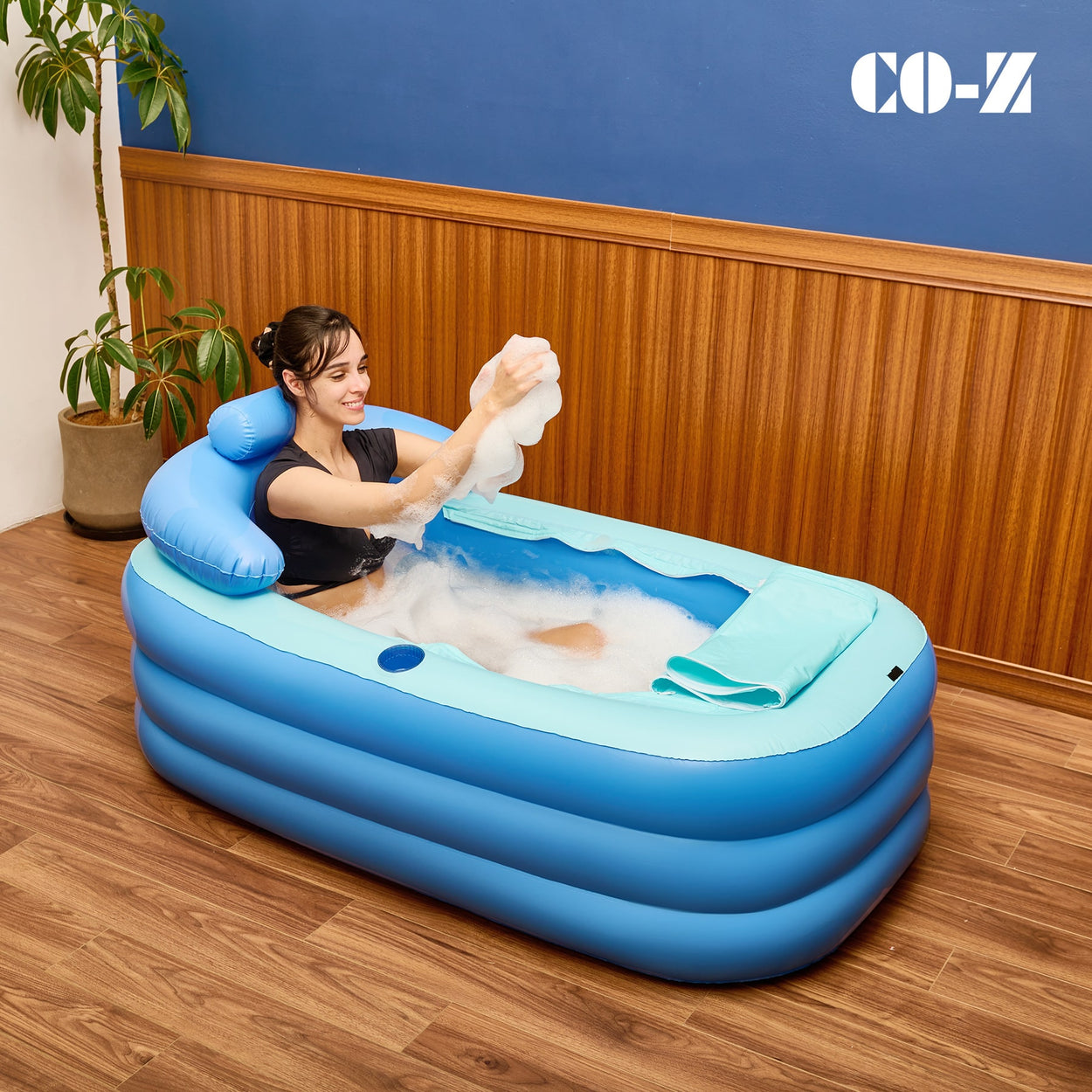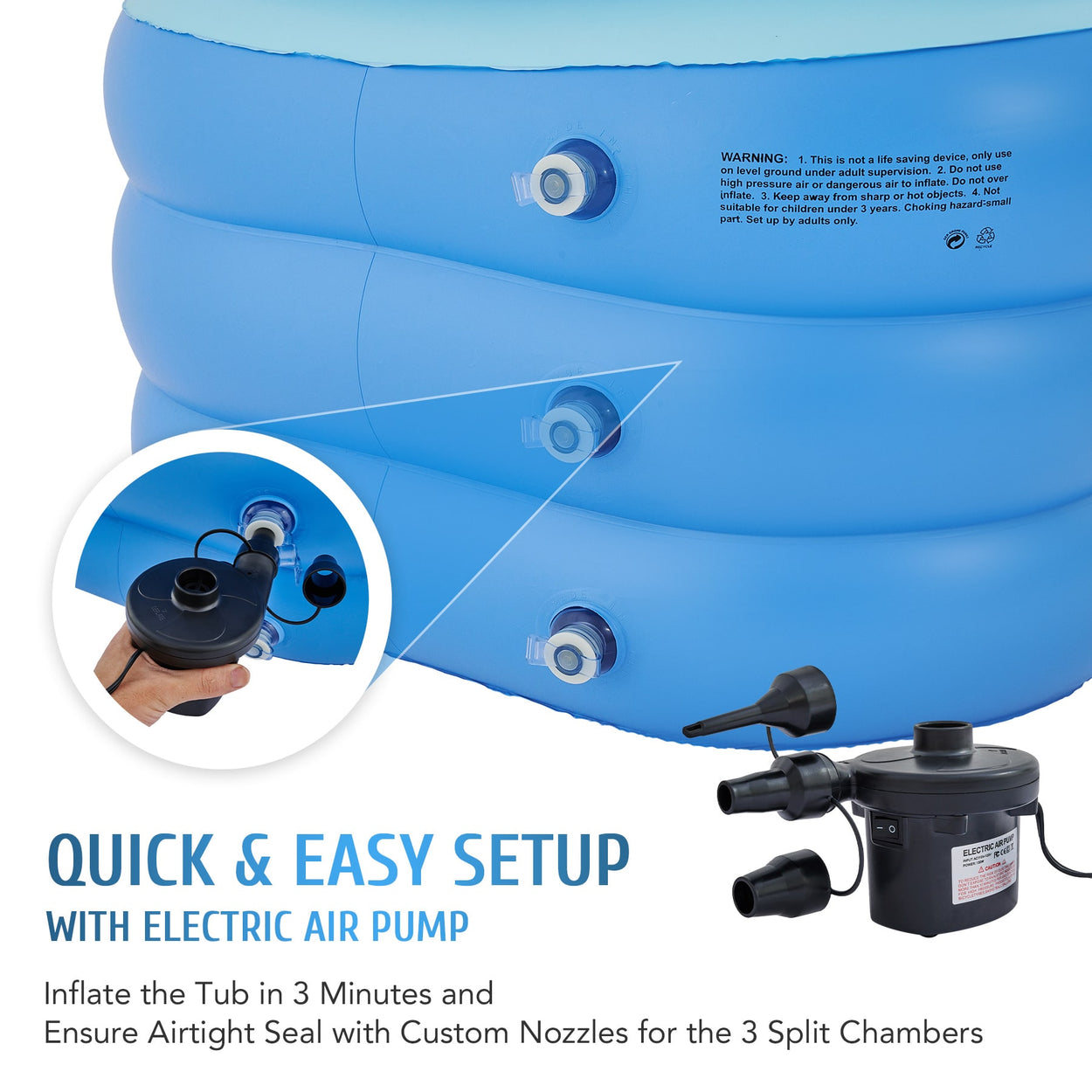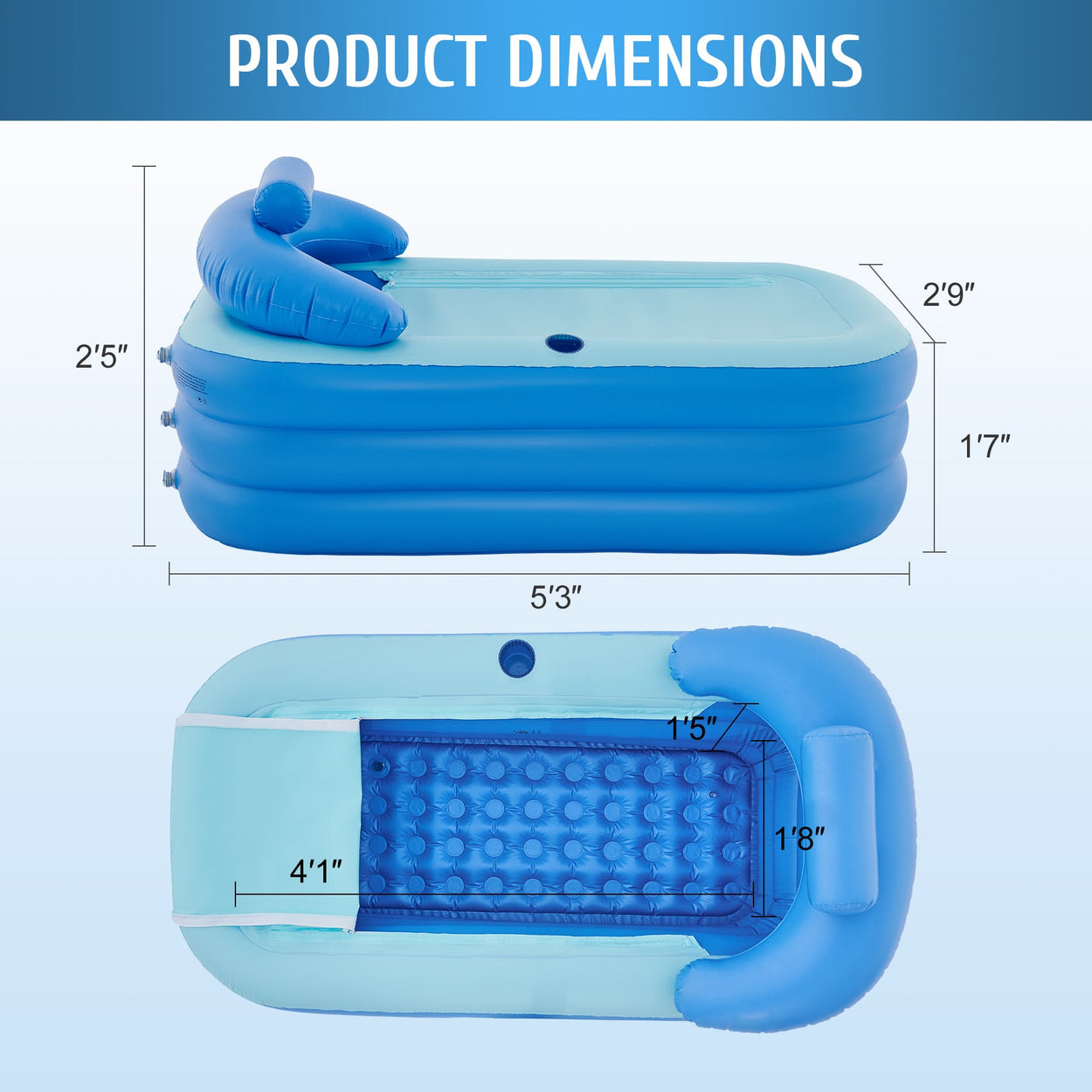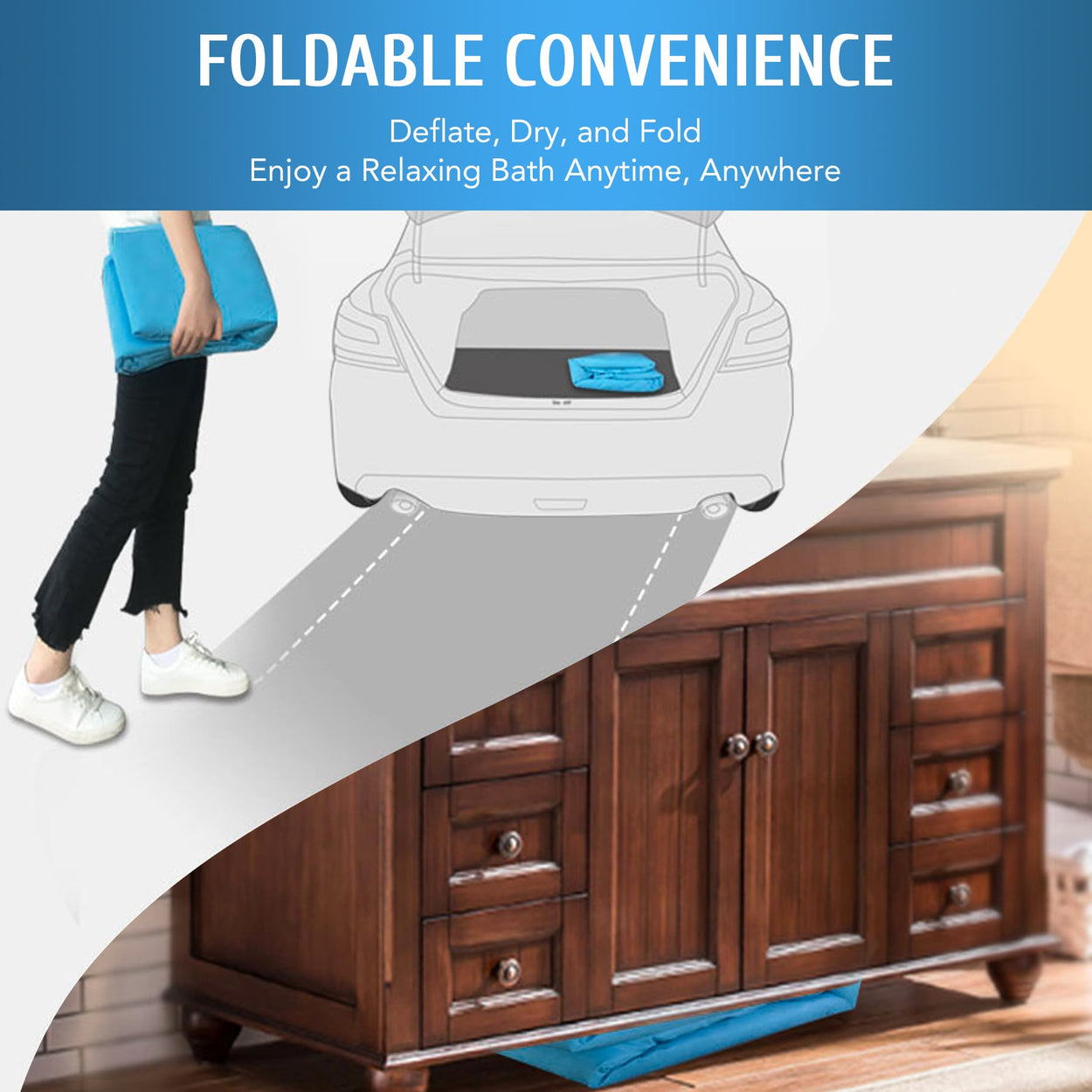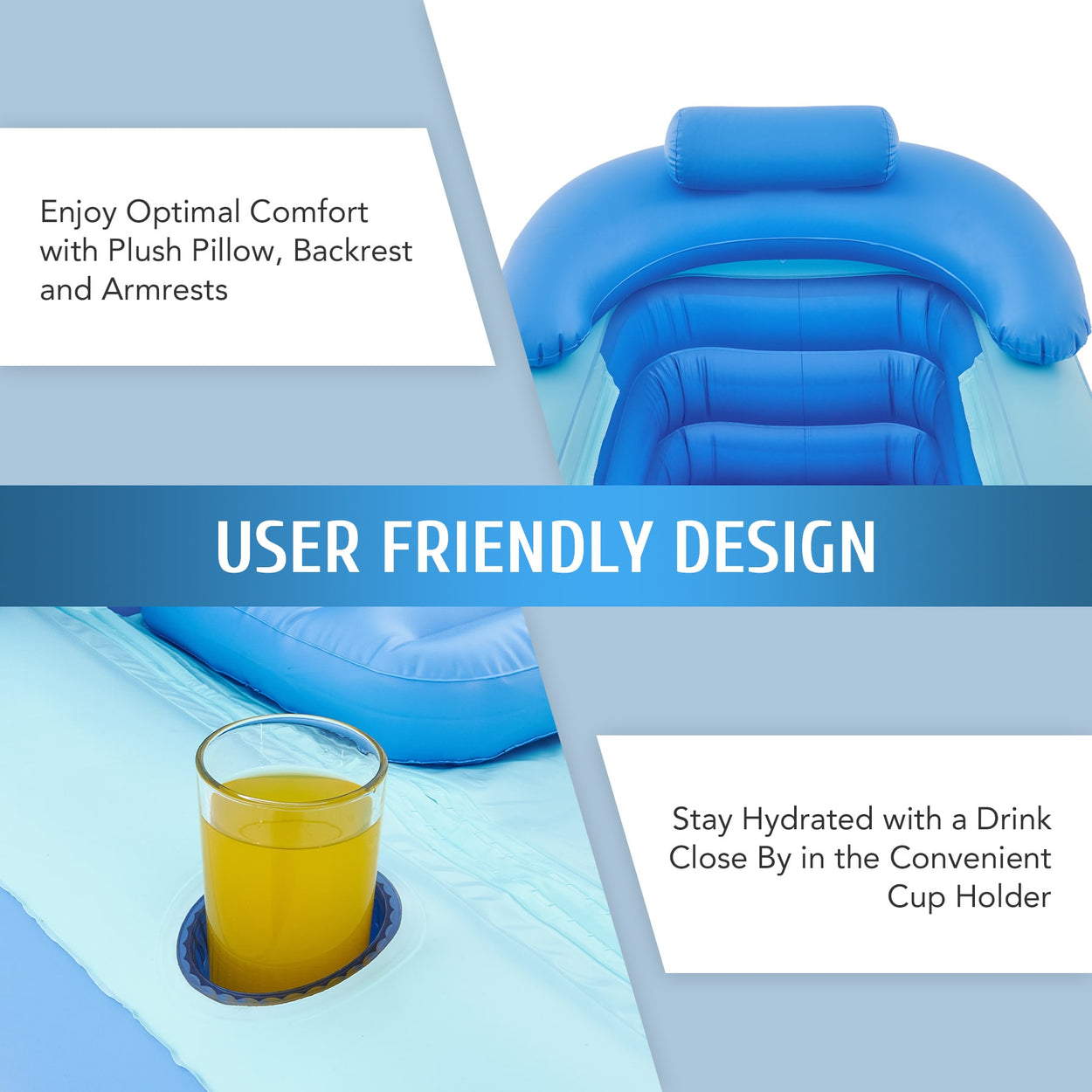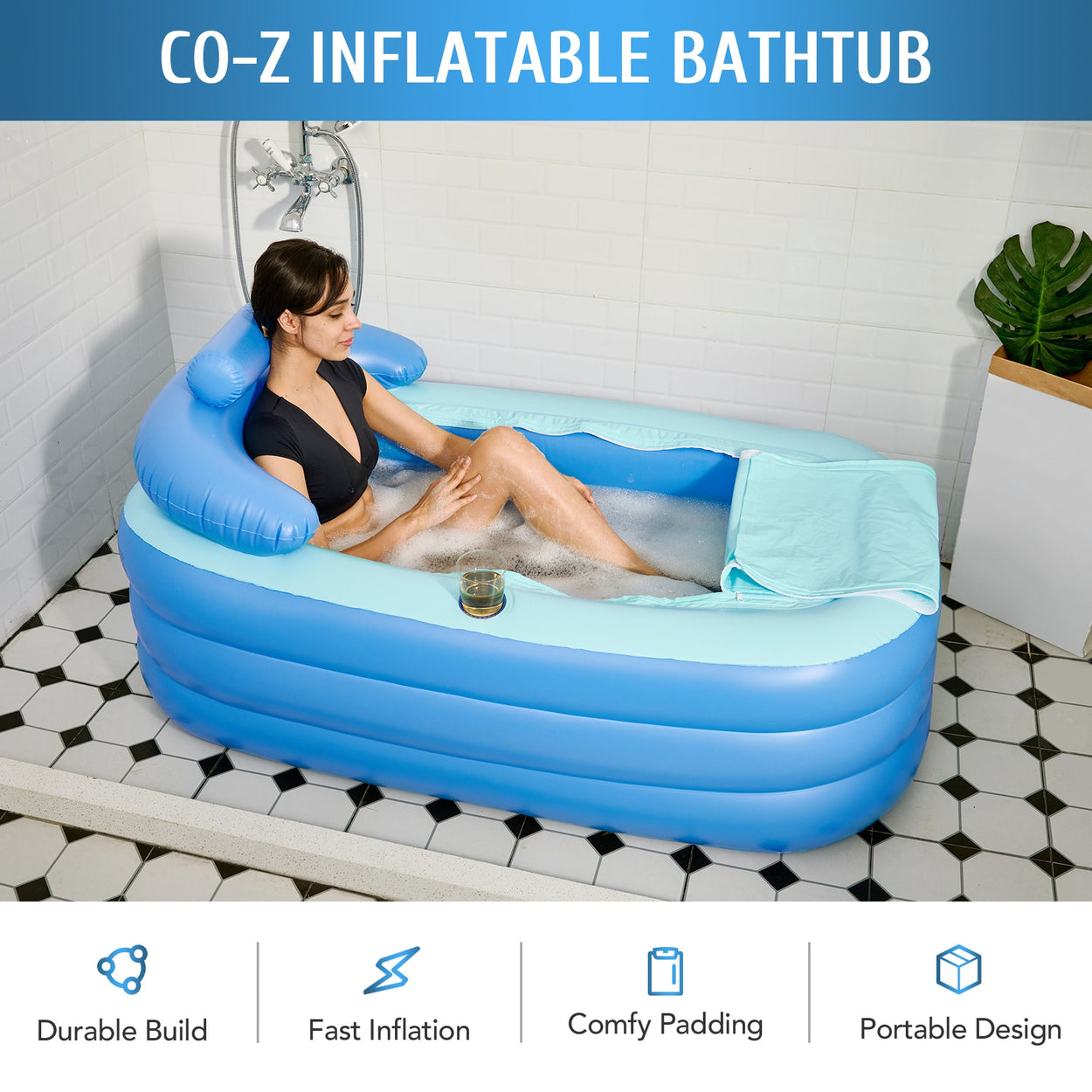 CO-Z
CO-Z Inflatable Adult Bath Tub, Free-Standing Blow Up Bathtub with Foldable Portable Feature for Adult Spa with Electric Air Pump (High-Density PVC)
Feature
Superior Material: Carefully constructed with high-density PVC and finished with thermal fusion technology for extra durability. This inflatable tub is waterproof, non-toxic, and eco-friendly.
Electric Air Pump Included: Includes a super-convenient electric air pump that makes it easy to get inflated in under 3 minutes. Foldable for easy storage and portability, so you can enjoy spa-quality relaxation anytime, anywhere - just pump it up!
SPA-Quality Comfort: The tub is extra comfortable thanks to the inflatable pillow, ergonomic backrest, and armrest. The zipper cover can be rolled back or zipped up, so you can stay warm or keep cool, even in less favorable temperatures.
Cozy Cup Holder: A convenient cup holder holds on to beverages, cellphones, and MP3 players to create a luxurious experience that you can say "cheers" to. Just jump in, unwind, and enjoy.
Healthy Lifestyle:

Regular dips in the water have been known to help eliminate toxins in the body, improve skin condition, and help slim the body. You can also use it as a baby pool!
Whatever your need, CO-Z has you covered! Our versatile inflatable bathtub features an array of thoughtful design details to provide you and your family with a comfy and convenient bath experience.
Durable Build

Fast Inflation

Comfy Padding

Portable Design
Looking for a portable tub to enjoy on your patio? Want an outdoor tub for your kids to splash around in?
CO-Z's tub comes with an electric air pump and distinct nozzles that inflate it in under 3 minutes; a plush inflatable pillow to use as a seat or back support; and a helpful cup holder so you always stay hydrated. The blow-up tub offers spacious 5'3" by 2'9" of space with a thick inflatable base and zip up cover to minimize heat loss.
Package List
1 x Inflatable Bathtub

1 x Electric Air Pump

1 x Drain Hose

1 x Instruction Manual
Durable Zip Up Cover

Zip up the cover while you're soaking in your bathtub to preserve heat, or to prevent cooling while you step away.

Pillow, Backrest & Armrests

Enjoy a relaxing spa experience in comfort with supportive backrest and armrests, and included inflatable pillow for seating or back support.

Thoughtful Design

Stay well hydrated with your drink always close by thanks to the convenient cup holder.
Electric Air Pump Kit
This inflatable bathtub sets up easily and quickly thanks to the provided electric pump and distinct chamber nozzles that inflate your tub in 3 minutes!